I started posting about my travels on my wedding business website, Mikkel Paige Photography, years ago. Though not quite envisioning it as a reality at the time, I'd dreamed my career would allow me to photograph weddings and celebrations near and far. I decided to branch off my wanderlust posts into its own website as I quickly realized I was blogging an increasing amount about travel and where wedding photography had taken me. Thus, Sometimes Home was born. Writing about Destination Weddings with The Department of Wandering feels like its come full circle.
I felt the desire to contribute to bigger more established websites as I adored doing this more everyday, knowing such a pursuit could provide a greater platform where my voice would be heard and articles read by additional interested readers. It could also potentially provide great mentors who have more experience in this arena and mutually beneficial partnerships. I'm happy to say that my "Press" page is growing and the first website on a growing list is happily The Department of Wandering.
I'm very careful about my own site's branding, having gone through evolutions of my wedding photography business's look over time. In some "lessons learned" throughout its operation and ownership I've grown accustomed to being thoughtful about where I permit my images to be posted and printed to maintain my reputation and brand integrity. I was therefore very conscientious of the same factors in the travel world when I sought out places to contribute. I of course want to be proud of who I write for, have a connection of some sort to the site owner and be sure my tone of voice and writing style mesh well with theirs; I want to be confident it's a win-win for both sides of the equation.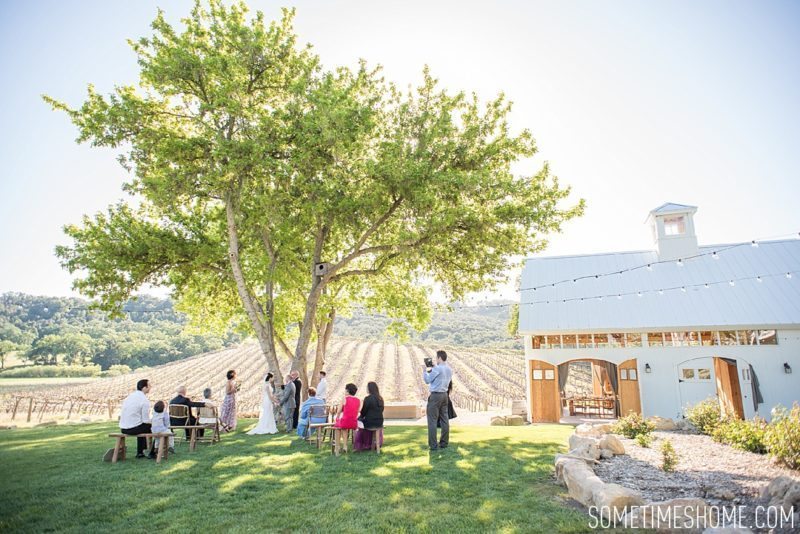 I saw Rachel post she was looking for guest contributors. After a bit of investigation on her wonderful website, The Department of Wandering, I was excited to reach out knowing her attention to detail, years committed to blogging and site content all resonated with me. We emailed back and forth to discuss the partnership and topics I would chime in on. (I'm certain she checked out my website to ensure the same things I was concerned about were up to her standards.) The most befitting topic was an area of expertise I had years of experience with: weddings and honeymoons! It was even more exhilarating for me to learn Rachel's engaged and in the midst of planning a destination wedding in Australia, about three hours from her home there.
My first article was published this week and I'm so excited to be able to link you up to it. It's titled, "Dreaming of a Destination Wedding? Here's How to Pick the Ultimate Location" and can be found here. This is the perfect marriage (no pun intended) of my travel experience photographing destination weddings. It combines my love for nuptials with my wanderlust heart and my advice and thoughts in the article are from real first-hand experience in the industry. All the photos in the post are from events I've photographed from California (like the image above), to Norway, to Jamaica and beyond and I thank Rachel for her openness in our partnership thus far. I sincerely look forward to contributing to her site approximately every two weeks and value the time she's taken to give me insight into this wonderful but crazy world of travel blogging.
Contributions to other sites will be regular. Don't forget to stay up to date with contributions by subscribing to our RSS feed or visiting the Press page.