Anyone flown with Norwegian Air? This is a question I've read on Facebook posts and heard amongst friends many, many times. The usual question someone desires an opinion on is in regards to the quality of the airline. They're skeptical how it can be both inexpensive and quality. I've flown Norwegian airlines many times and overall have had positive experiences. Any traveler should educate themselves about a few things about Norwegian before booking.
About Norwegian
Norwegian is a relatively new airline, less than thirty years old. Their long haul flights (international) are even younger (as in the early 2000s). This means that it's unlikely you'll be on a plane labeled "Norwegian" that is older than a decade (or even five years). The awards they have received are impressive, receiving at least 10 awards for 2018, including an award named, "Four-Star Rating" from Passenger Choice.
They're the largest airline in Scandinavia and one of the top airlines in Europe. Though their flights are incredibly affordable they do not skimp on quality of plane construction. I've been on bigger airlines whose planes are in bad shape and in need of overhauls; that's never been the case on the Norwegian airplanes I've been on.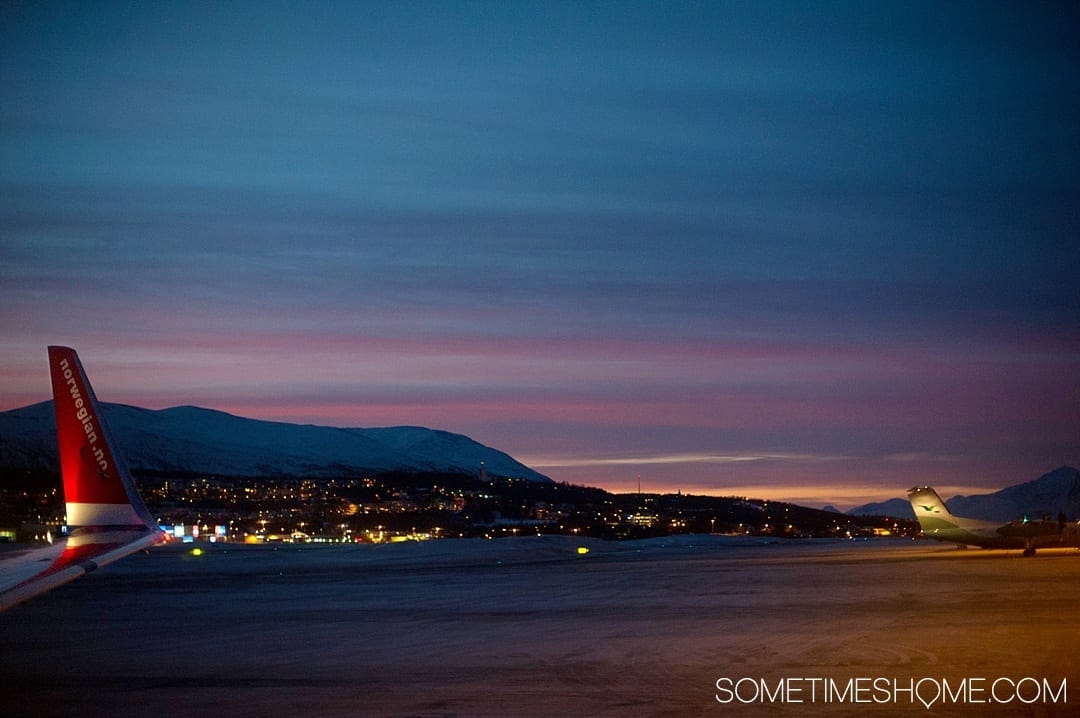 Where Does Norwegian Airlines Fly?
All over! They have major routes from New York to London daily, plentiful options between European cities like Amsterdam, Madrid, Belfast, and beyond. They also have flights between the United States and South America, a recent addition to their route offerings. Their website totes they have, "…over 500 routes to more than 150 destinations."
When I've flown on Norwegian airlines from JFK in New York City (which is often) it's been on their Dreamliner on overnight flights that leave NYC around 11:00pm and arrive in Oslo around 6:00am.
What the Cost Includes
Many people look up Norwegian airlines routes due to its appealing low-cost. What's included varies based on the type of ticket you're booked as with any airline. Options include:
Economy
Premium Cabin
Note we've only personally ever flown with their Lowfare option and generally, I had good experiences back when I started to fly with them in 2014. Recently, however, I have to mention a few updates that have made me second guess their deceivingly affordable rates.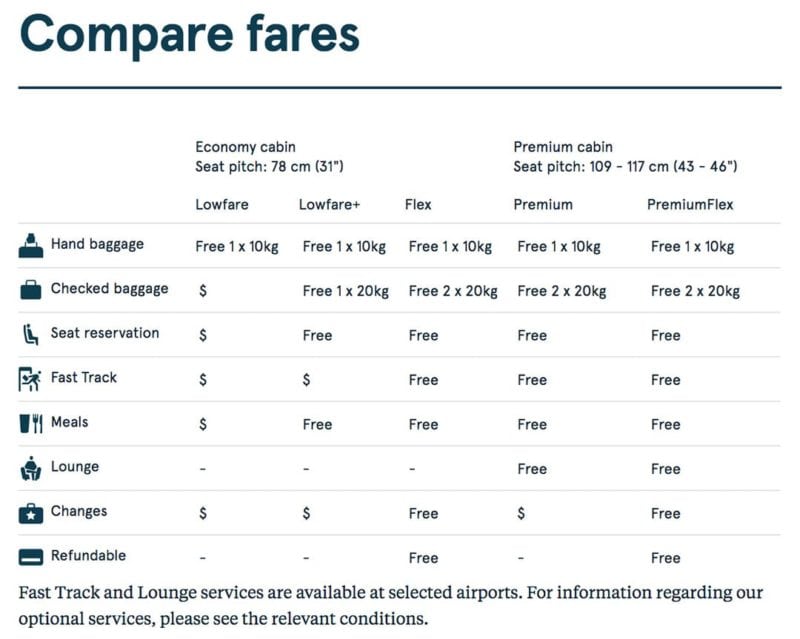 While the above connotes certain things are "Free" for the corresponding fare type, it's misleading. It's not "Free": you're paying for it in the increased fare rate. So, essentially, it's simply included.
Price Comparisons
One of my favorite things about their website and fare finder is how easy it is to use and navigate on their website. You can search a few ways:
Definite dates and airports
Flexible dates and airports (such as the NYC area to Europe)
By weather (yes, they have a temperature finder!) and budget – I love this option, since a lot of the time I just want to travel and I don't necessarily care to where.
Of course there are additional options within your search results like number of stops, how many people are traveling, etc. (The usual airline booking options.)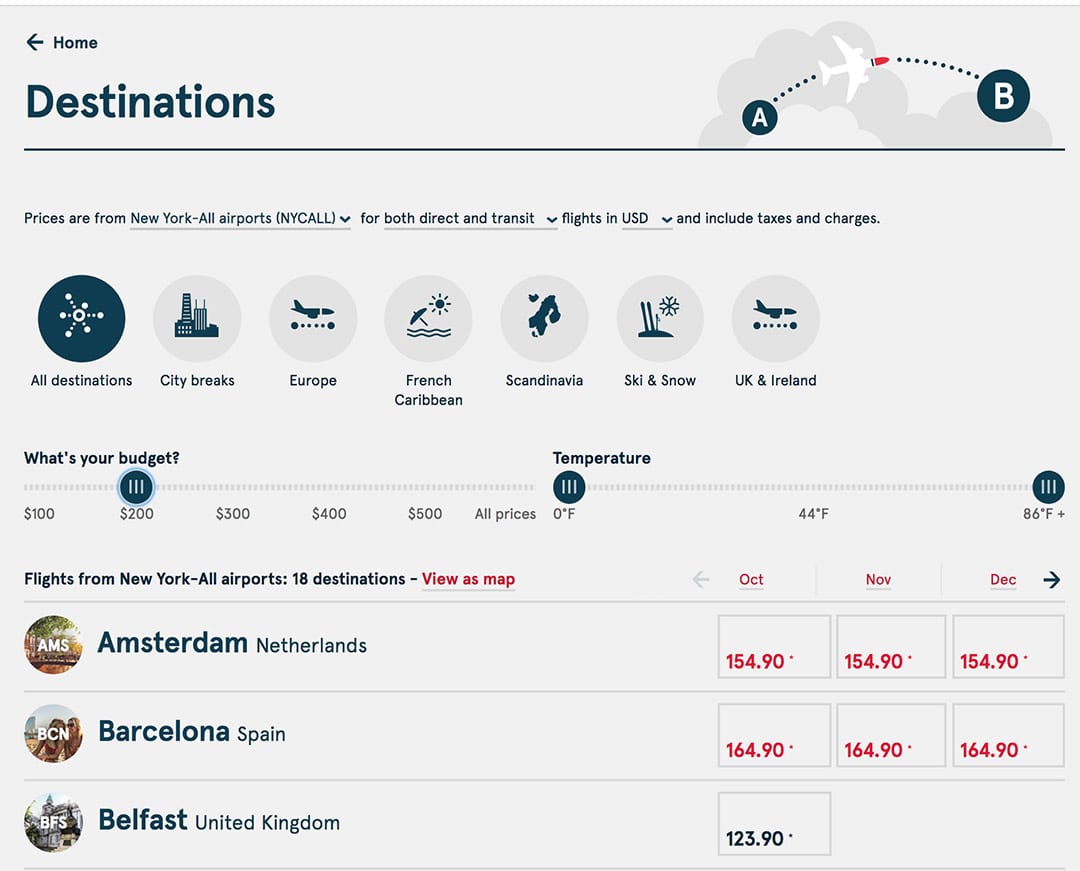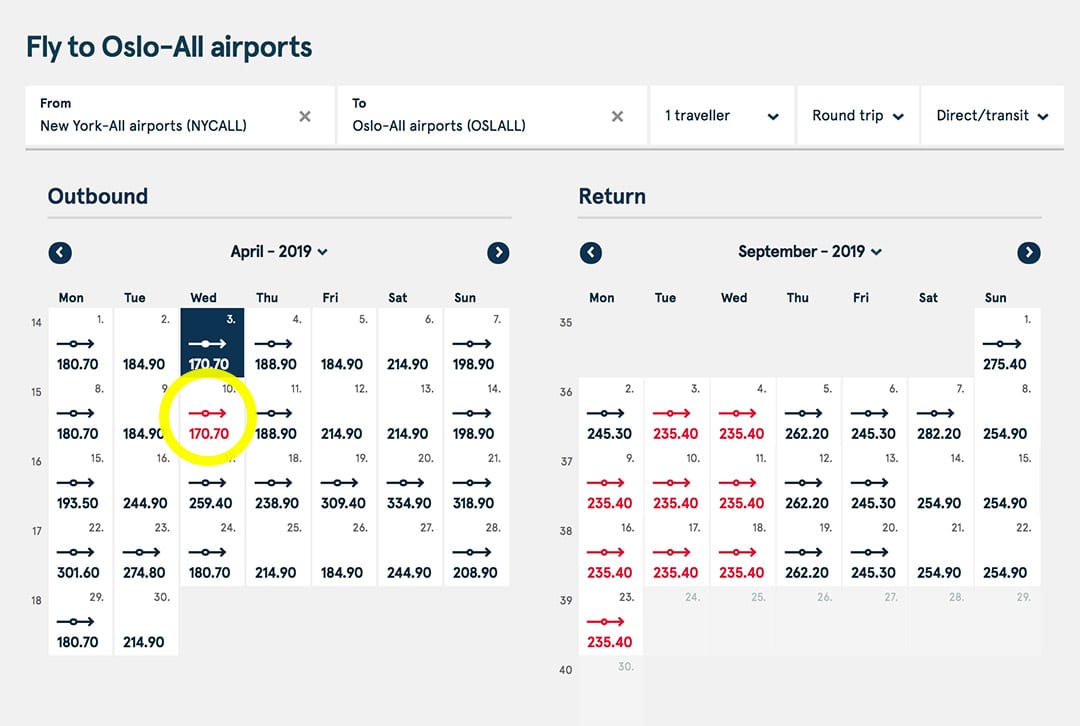 Their lowest cost fare always shows up on the calendar highlighted in red.
FAQs
Here are answers to a few very common questions I am often asked:
Q: Are you guaranteed a seat on the plane if you book Lowfare and the seat reservation costs extra money?
A: Yes, you are. This simply means you can't reserve it ahead of time. If you wish to book the seat it's an additional $12 or so to do that. Yet I haven't done that and I've sat with the person I need to seat next to with each flight. Your seat is assigned when you check in or at the airport, which at that point you're left with the options of what seats remain on the flight. (They're huge planes and many people book Lowfare so the options are usually pretty good!)
Q: Can I bring a carry on for free?
A: Currently yes! The included luggage I've always brought on the plane are a personal item (like a handbag) and a piece of luggage that fits in the overhead compartment.
Q: Is water included with the Lowfare rate? What about food?
A: No. Water and food are not included with the Lowfare. It's part of why it's affordable. Bare bones! However there's a simple solution to this: either buy a bottle before you board, or bring an empty water bottle to fill at the airport after security and before you board. Or simply buy drinks and food on the plane, which is offered to those who didn't include it in their ticket ahead of time after the customers who did are served. Personally, I've always just packed a sandwich and snacks from home on the way there. Or the same from a shop before I head to the airport on the way back.
Rewards
I love Norwegian air's rewards program, called CashPoints. All you have to do is ensure you're logged into the account you created and you'll automatically earn points when you travel. You can use them on future travel, hotel bookings, cars, etc.
Sales
Norwegian airlines has some stellar sales. I received an email notification there was an upcoming sale one day and I promptly signed up for their first reminder after it went live. This enabled me to buy tickets for….are you sitting down?….two tickets from New York City's JFK airport to Oslo Gardermoen for $570 roundtrip. I repeat: two tickets, roundtrip! This is an amazing deal.
Be sure you're not only signed up for their email newsletter but read their emails. (You are automatically signed up for their emails if you created an account with them and didn't opt-out.)
The Downside
I've only had two issues with Norwegian in about eight times I've flown with them:
One was a skeptical flight attendant who kept putting the airline down. She'd say things like, "Well Norwegian's a cheap airline so that's why we don't (fill in the blank)." This really made me uncomfortable and bothered me to no end – why didn't she find another job? Or see what I adored about the airline that she was closing herself off to with her negative attitude? Luckily I haven't let that "bad apple" spoil the whole Norwegian airlines experience and opportunity for me.
The second was one day when I tried to used my CashPoints only to be told the system was down. I had to book the flight to jump on a deal, and was told I could go back and use my points retroactively. This turned out to be completely false. After about three lengthy calls with three different people at Norwegian I was told this wasn't possible. This sucked, candidly, because the points then expired about two months later and I didn't have any additional travel to book. So they went to waste. I feel like this was a huge customer service and experience fail on their part and that I, a loyal customer who sings their praises, was lied to. A consumer doesn't like to feel like she was punished for lies they told.
A former downside that deterred me from booking with them but is no longer an issue, was they didn't participate in the United States' TSA pre-check program. But we flew with them in February 2019 and they were finally participating!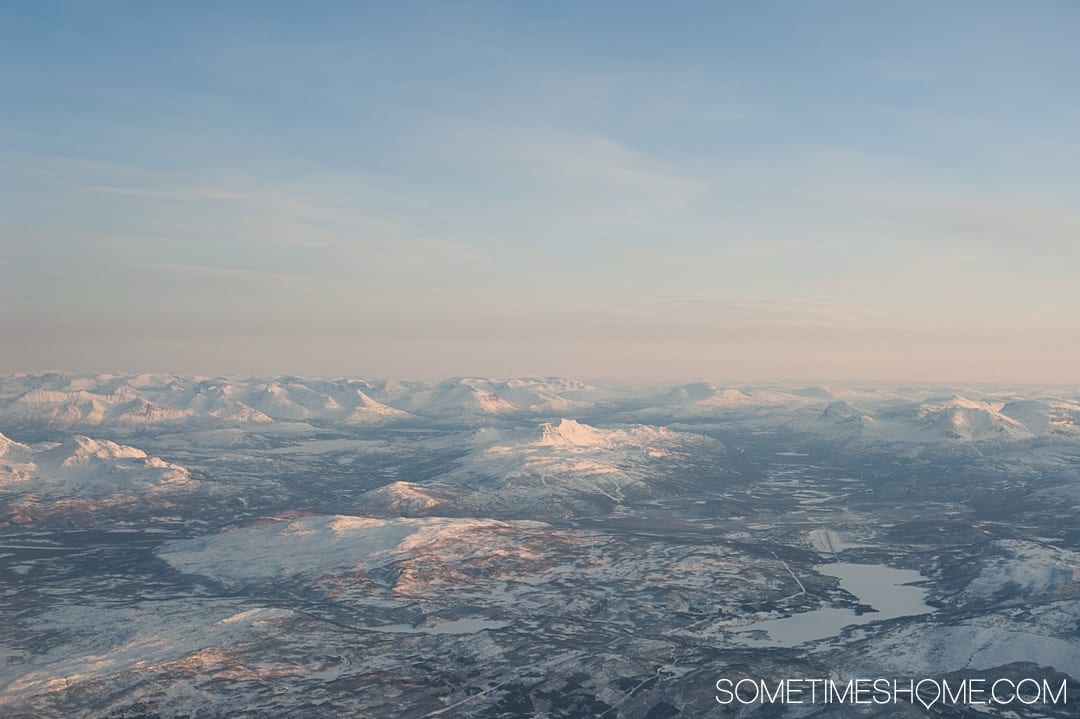 Bottom Line
To me the bottom line here is what Norwegian airline's "low cost, high standards" flights make possible: seats on flights that wouldn't otherwise be affordable to the average consumer. This makes travel more accessible for the general public, which is something I whole-heartedly support. Do I recommend it? Yes. But, like with most things, you need to be a smart consumer and know what you're buying. We hope this post helps make you aware of that!
Heading to Europe? Also check out:
Have you ever flown Norwegian?