La Concha hotel in Puerto Rico was the right choice for my family when we decided to go away to celebrate my mother's 60th birthday. This hotel was a great fit for three adult "kids," a toddler, and my parents, accommodating all our desires.
From its beach access, to pools, to location, gym and adjacent casino it pulled out all the stops. The best part is its a Marriott hotel so my family was able to use points for the stay.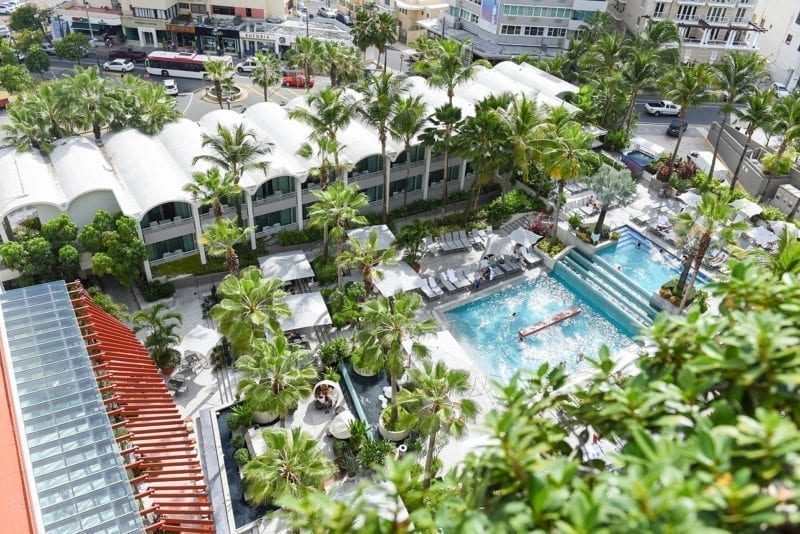 After arriving to the airport we simply took a cab to the hotel. It was about twenty minutes to arrive at this oasis and be greeted into the spacious lobby. One of my favorite features was the doors that opened from the lobby lounge area out into the pool desk.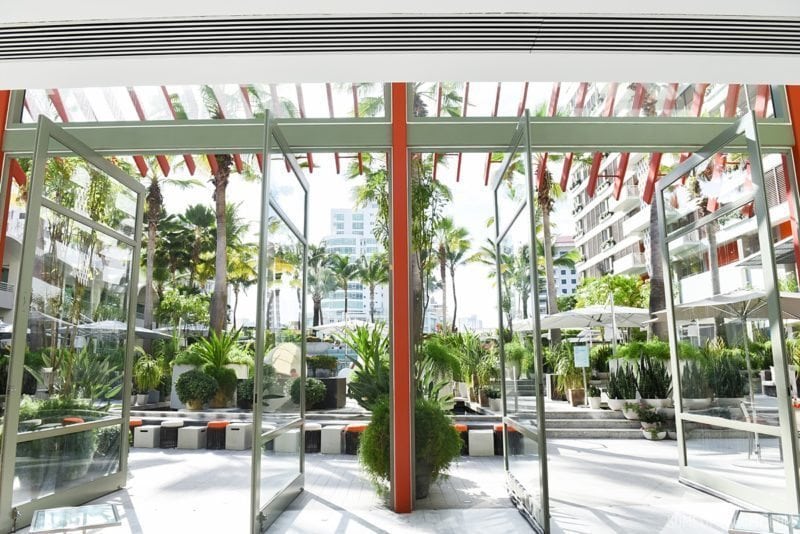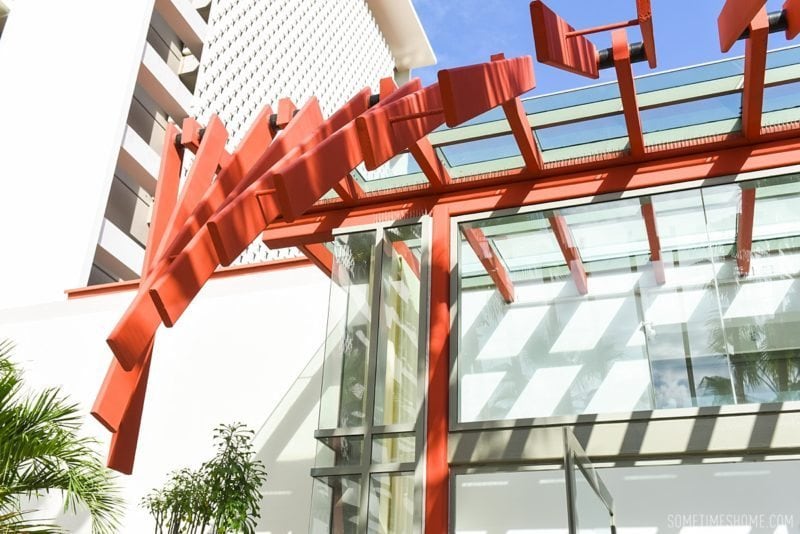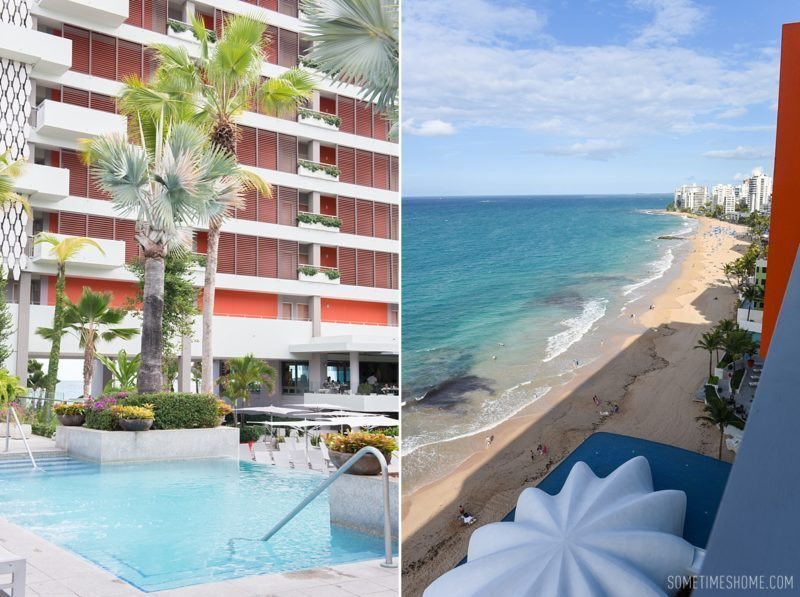 Each room – and my family had three total – had a tranquil beach view. I even adored the geometric pattern wall (seen below) that was next to the elevators.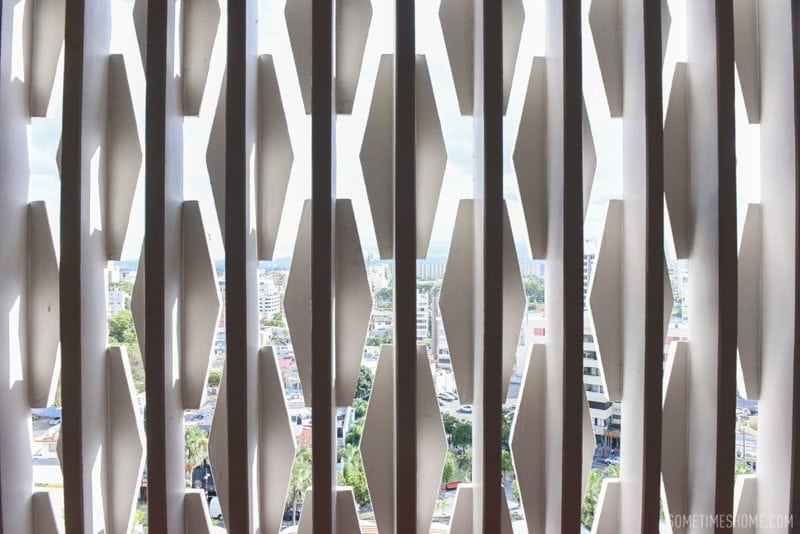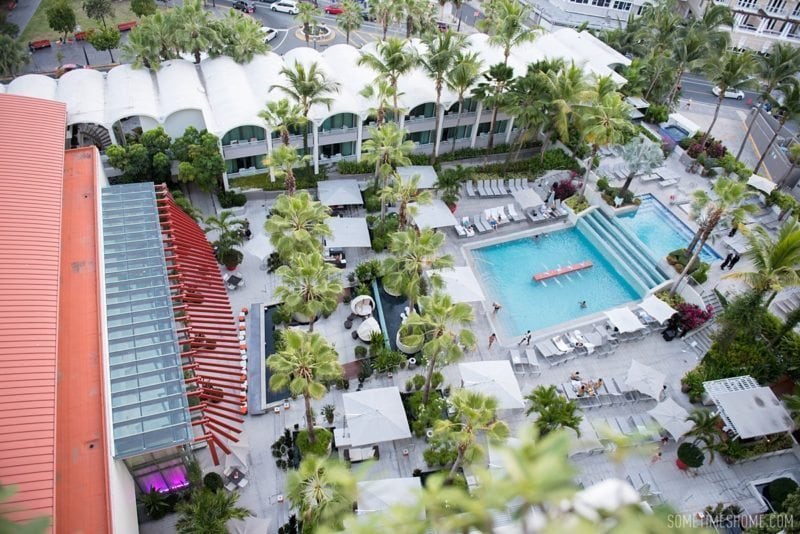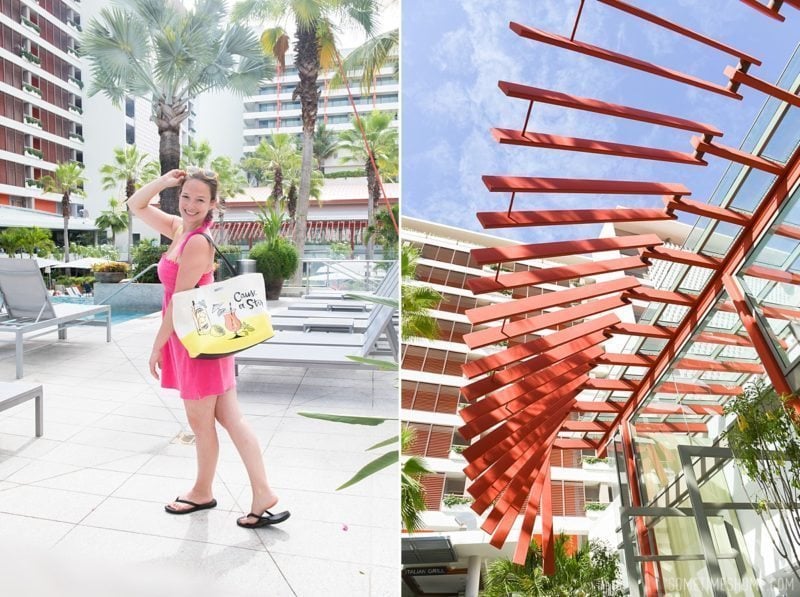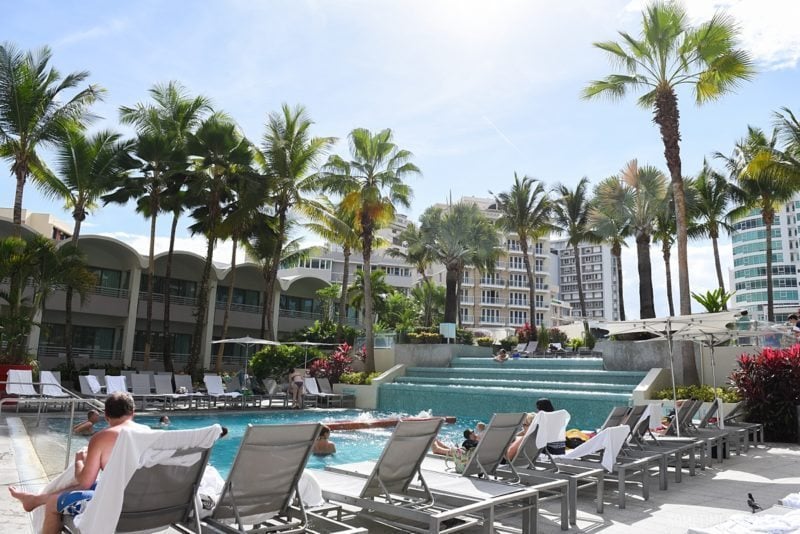 Lounging by the pool was easy – no one seemed to obnoxiously reserve seats or anything! We were there in March for time of year reference. And if you wanted to switch to lounging on the beach it was literally just steps away.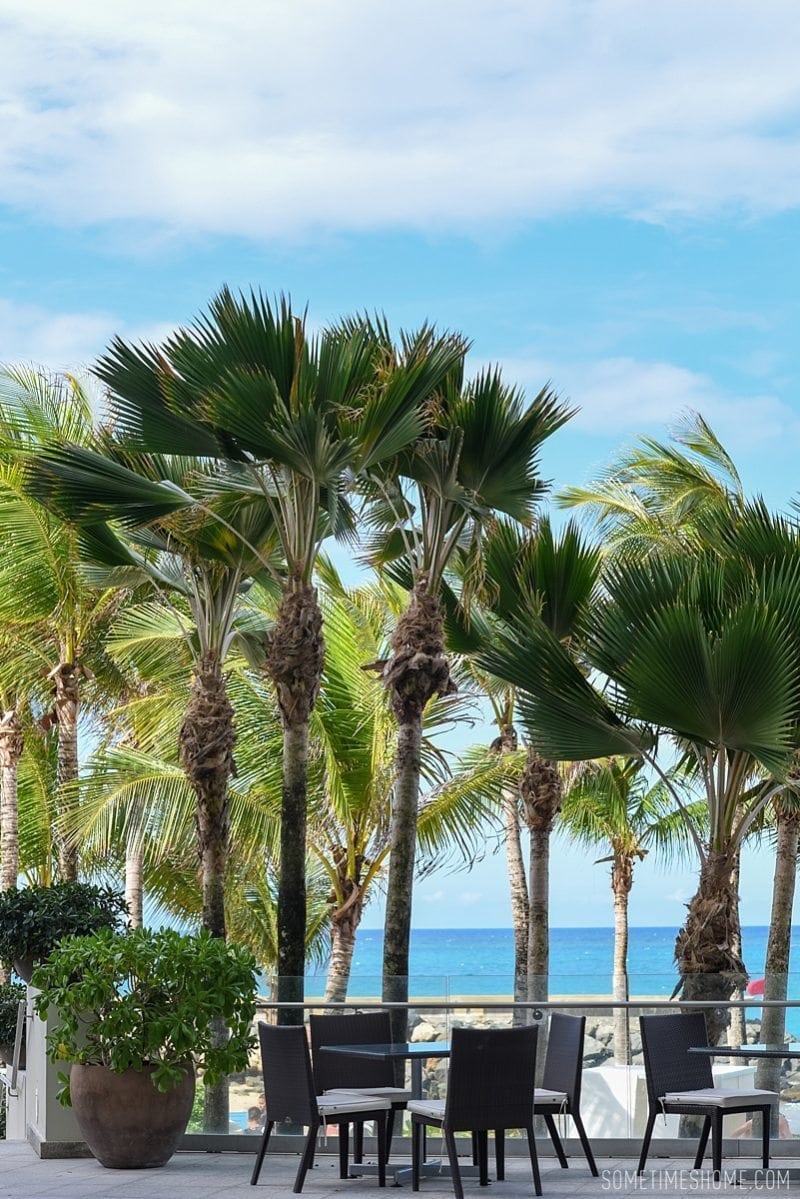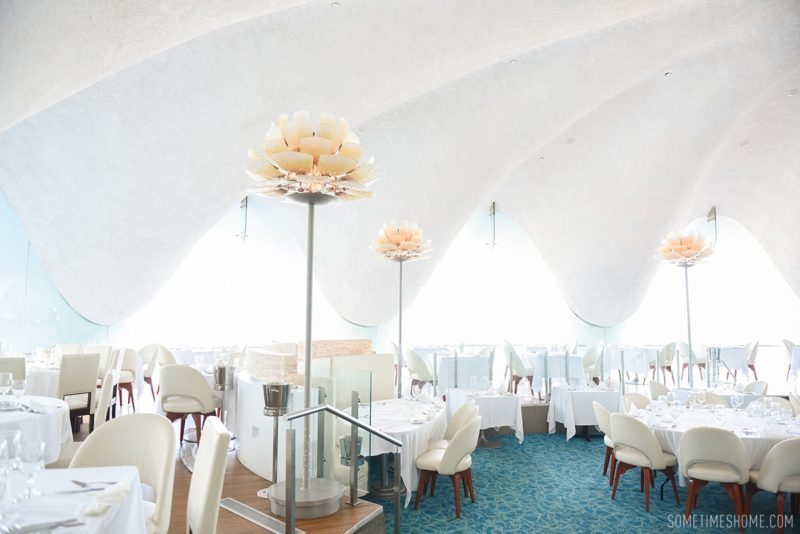 Though we didn't eat at their attractive restaurant, called Perla, I was able to sneak inside for some photos of the space. Can't you just picture an all-white wedding reception in here? This is the dining option inside the "clam shell" looking architectural roof on the building featured in many of the resorts' key photos.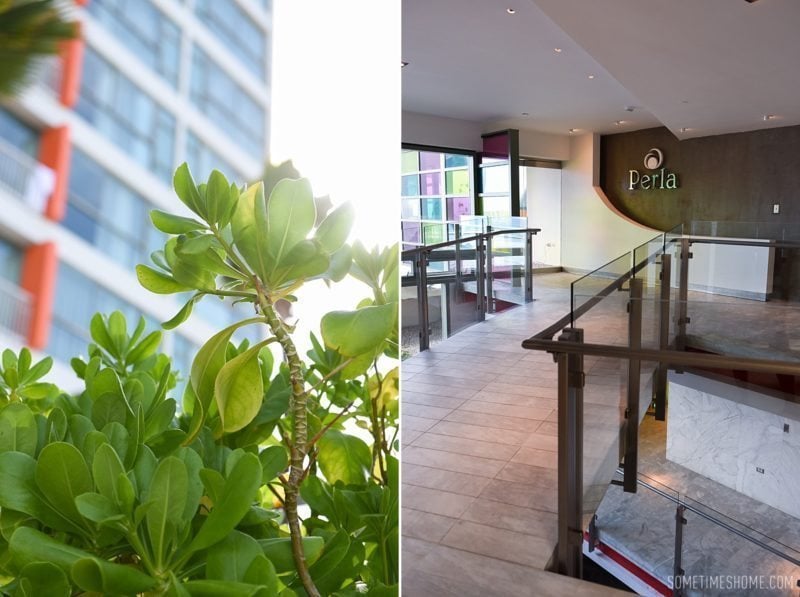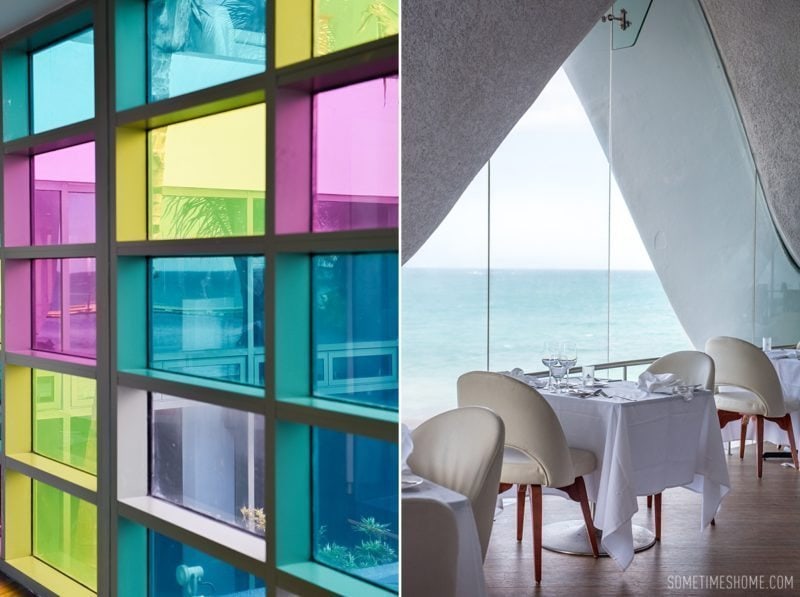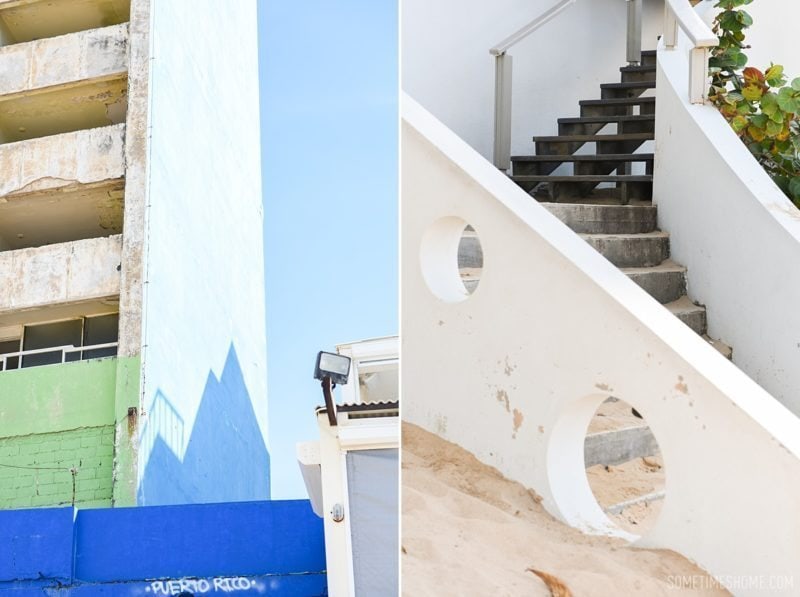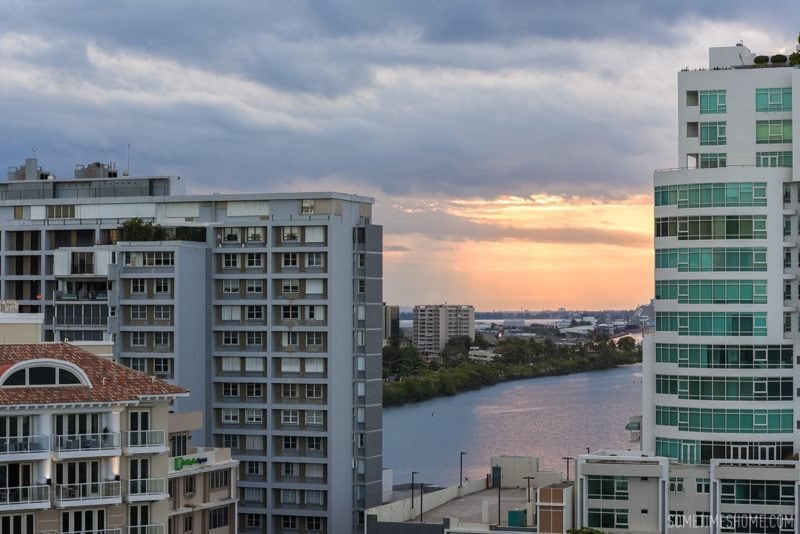 You could see the sunset from right outside the front doors of our rooms and it was beautiful. Another bonus was the walk along the water we enjoyed with nearby restaurants, which was a nice option for a change of scenery.
Interested in booking La Concha? Check out Tripadvisor reviews and book here.
Would you do a family vacation in Puerto Rico?