We love to give our readers and audience chances to win great things from our partners.
Be sure to sign up for our emails to stay in the loop about giveaway updates and details.
Past Giveaways
Seagrove Pottery Giveaway
We are so excited to partner with Seagrove Potters to give away this awesome Joni Mitchell mug, valued at $50. It was created by Stephanie Nicole Martin of Dean and Martin Pottery, a talented duo bringing unique creations to fans.
We love how the artist brings the digital world together with the physical world by superimposing digital prints of famous musicians on mugs. Each piece is truly one-of-a-kind.
(Began November 15, 2020. Ended November 22, 2020.)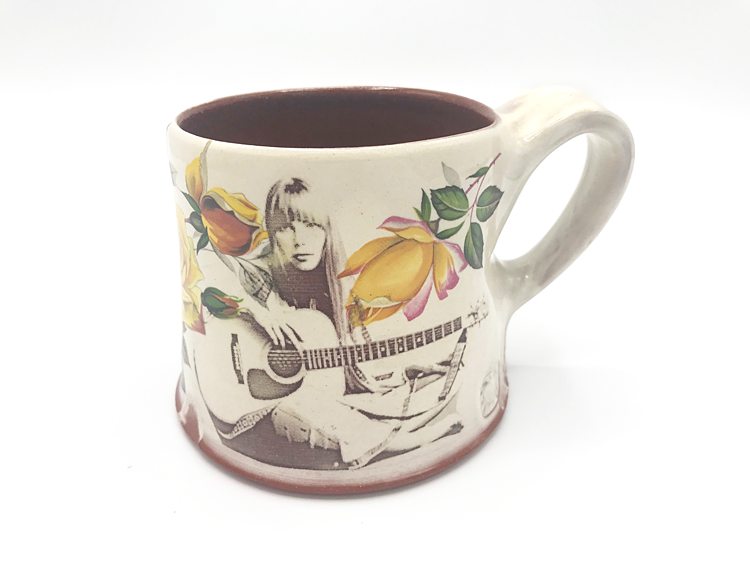 Upcoming Giveaways
Cabin Zero Products
We are OBSESSED with our Cabin Zero backpacks. They save so much room when we travel – whether in our cars for road trips or on an airplane, as they always fit in overhead bins on any flight – and they're lightweight and durable. We rave about them more here.
We love them so much we want to spread that joy around the world by giving you an opportunity to win some Cabin Zero products!
We'll be giving away backpacks, bum bags (or fanny packs for us Americans), shoulder bags and more. You do not want to miss these giveaways!
They'll be starting in December and we'll run one a month for a couple months. Wheeeee!