16 Fun Practical Housewarming Gifts You'll Actually Want to Give
It's not fun to give practical housewarming gifts like a fire extinguisher or cleaning detergent. Those are needed for a home, yes. But that's not the fun things that new homeowners hope to get from family and friends.
The housewarming gifts people want from friends and family are the fun items that they wouldn't buy themselves but are still things they'll use.
That's where practical gifts from Etsy come in.
When we're not traveling we're home. And we adore being home with our favorite candles, throw blankets, and personalized gifts from friends. Some of our favorite gifts are from Etsy.
We LOVE Etsy for personalized gifts because shopping there means supporting small businesses and artists. And there are so many things that we want to give as gifts to friends that we can't get nearby but are easy to find on Etsy.
Disclosure: There are affiliate links in this post, which means we may earn a small commission if you click the link and proceed with a purchase, at no cost to you. We truly only recommend hotels, products, and services we personally use. As Amazon Associates, we earn from qualifying purchases.
Custom Cheese Boards
If there's anything Dan and I treasure at home it's our "happy hour" dates with wine, cheese, and charcuterie. It brings us back to the Prado at Balboa Park in San Diego, or at El National Food Hall in Barcelona. Some of our best memories have involved a cheese plate.
Not only are these custom cheese board options unique but this practical house warming gift will be used time and again for company.
House Coordinate Gifts
If you're looking for a gift for a house warming for friends or family who own their home (as opposed to renting, which probably isn't as permanent as ownership in most cases) a great idea is something with GPS coordinates of the house on it.
You can get their house longitude and latitude coordinates printed or etched into all sorts of things via Etsy, like pillows, wood plaques, wine glasses, ring dishes, and keychains.
This glass, "It's good to be home" piece by LegacyMadeSigns instantly caught our attention.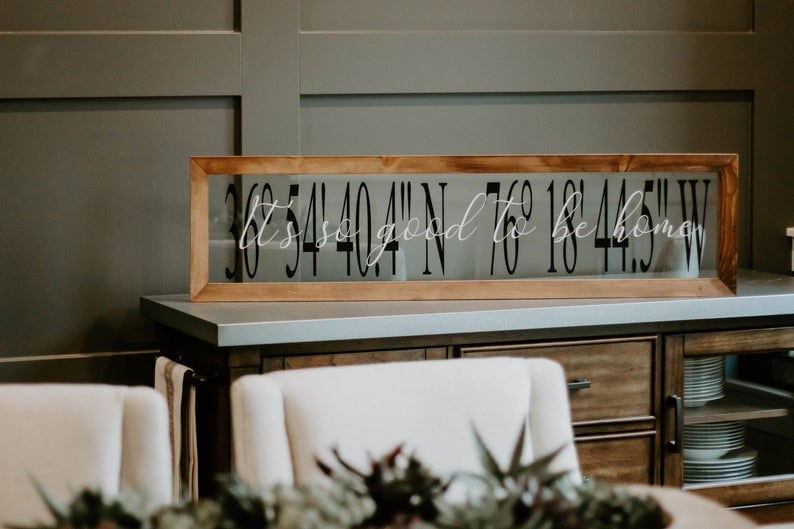 Monogrammed Candles
Everyone wants their home to smell pleasant, which is why candles are one of the most practical house warming gifts. But don't just get them at your local Home Goods or Target. Sure, those are great for your home but there's a more thoughtful house warming gift option.
If you buy a candle house warming gift for friends or family, go the extra mile to get a candle with a custom monogram on it.
After the candle burns they can clean out the wax and reuse the glass jar for a small vase or container in their house.
We're loving this modern monogram candle from ReflectingGrace.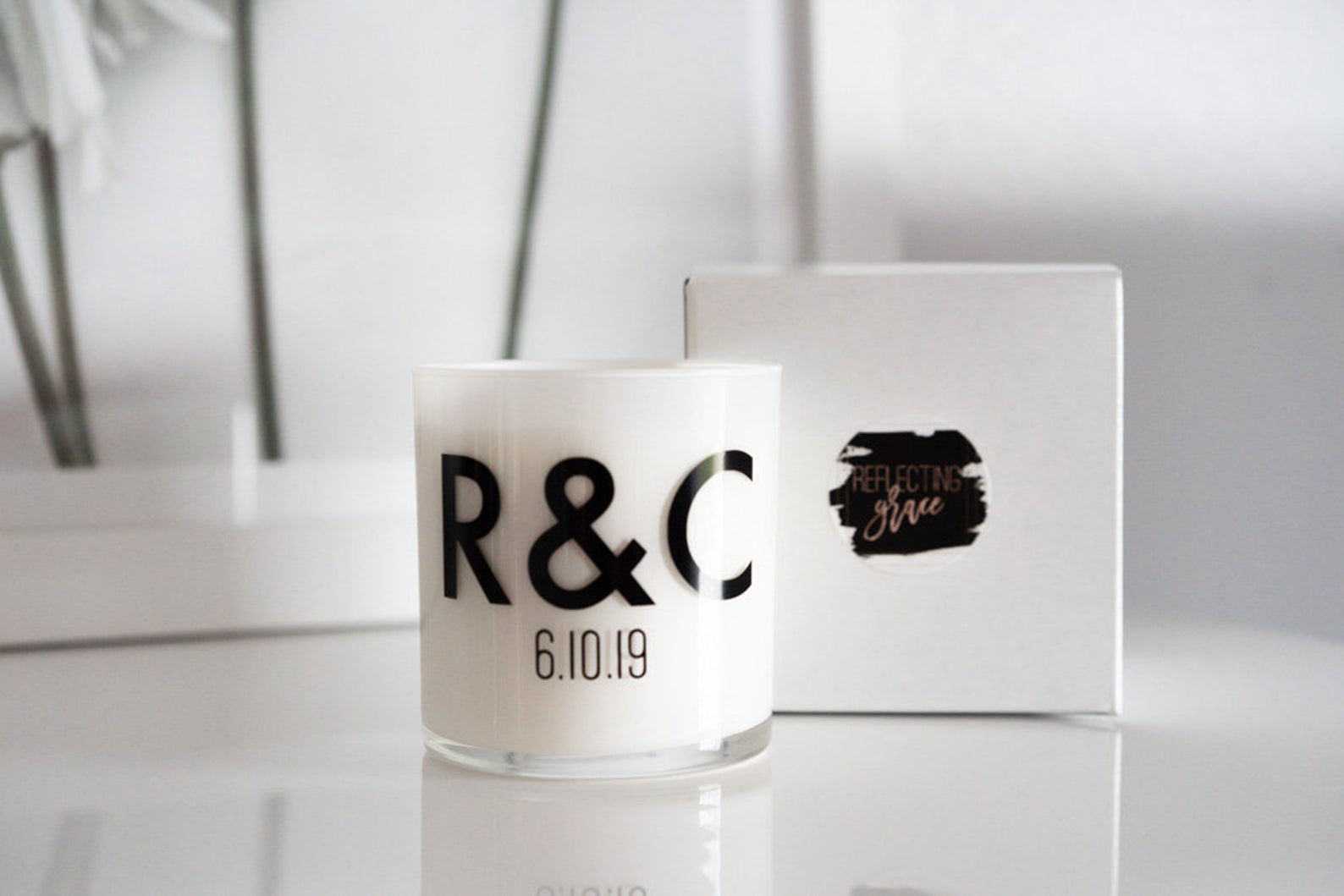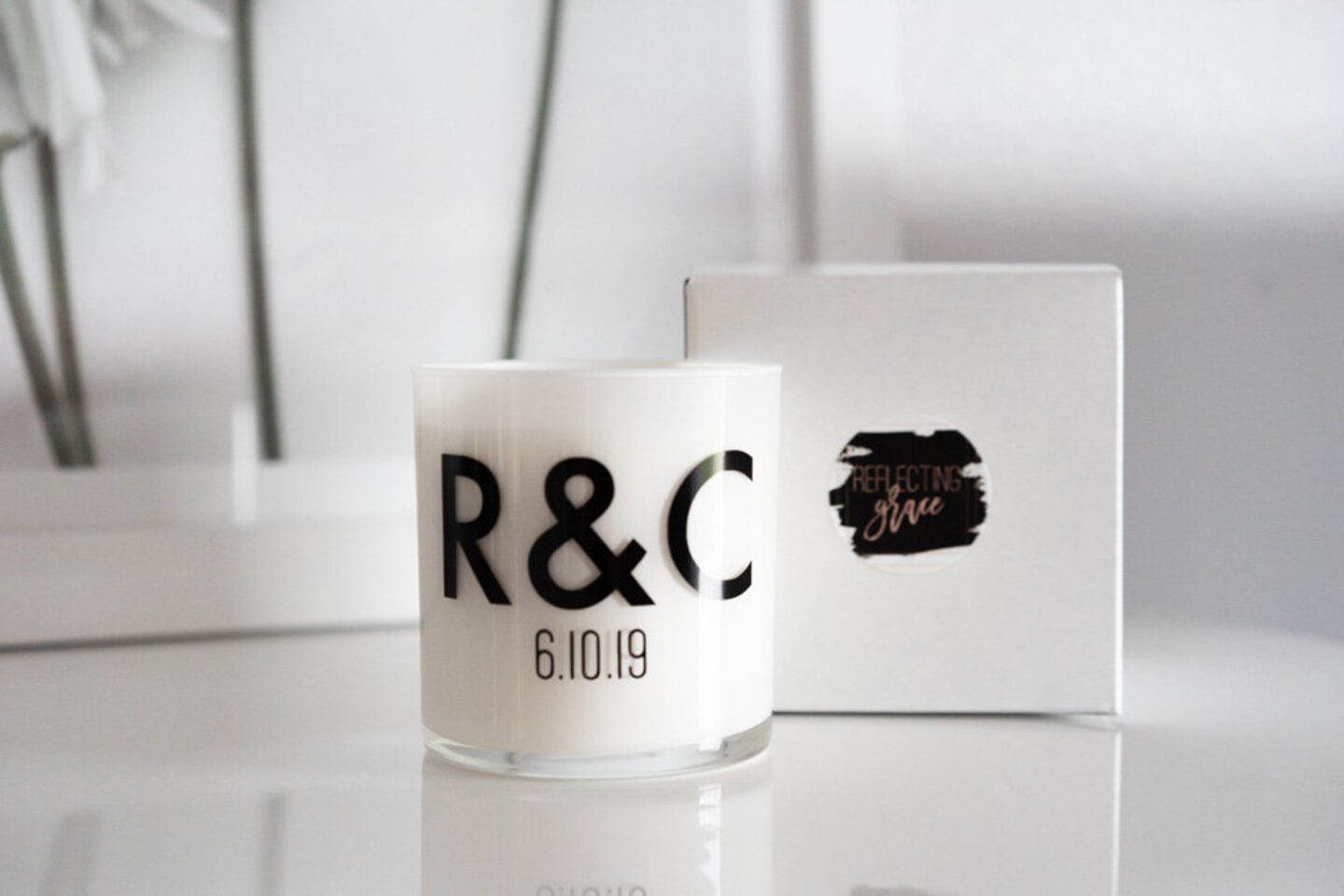 Family Name Sign
If there's anything people love it's their own name. It's just a fact of human nature.
Dear friends of ours gifted us a sign with our last name and the year we were "established" (or officially got married) and it's one of our favorite things in our home. And perhaps the single most personalized gift we own from friends. We'll have it forever.
There are so many options for personalized name signs on Etsy, so you can pick one that goes with the style of the receivers of your thoughtful, yet practical, house warming gift.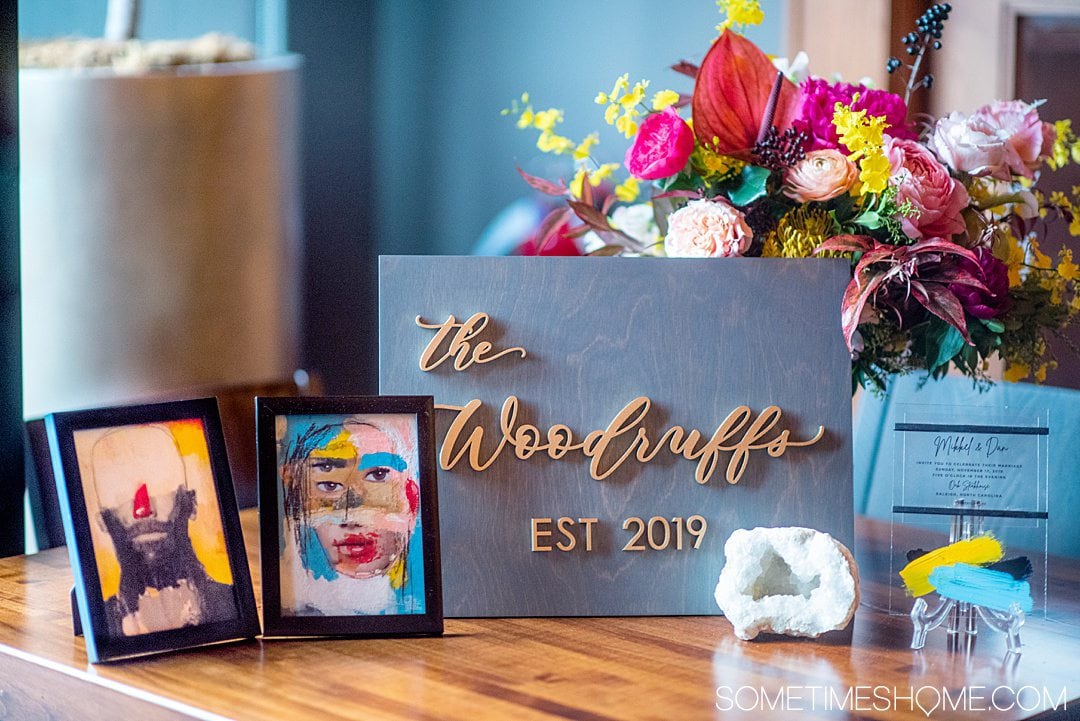 Soap Gift Set
One of the things 2020 taught us all was the importance of washing our hands. Everywhere. All the time. For 20 seconds.
Needless to point out, one of the most practical housewarming gifts you can buy someone is a set of handmade soaps.
Soaps are some of my favorite bath products to buy and treat myself to, especially if I'm somewhere that has a LUSH or Basin (like Disney Springs in Orlando). Better yet, I love stumbling upon a small business owner selling soaps at a farmers' market.
Etsy has some phenomenal handmade soap options, and gift sets to boot. You can find all sorts of scents – from woodsy, to floral, even beer scented soap – and in different shapes, sizes, and colors.
We've also seen fun novelty soaps, that while playful are still practical. These include well-known brands like Harry Potter-themed soaps, Star Wars soaps, and food-shaped soaps, like sushi and cinnamon buns.
The sets from BotanyBarnCanada are beautifully packaged.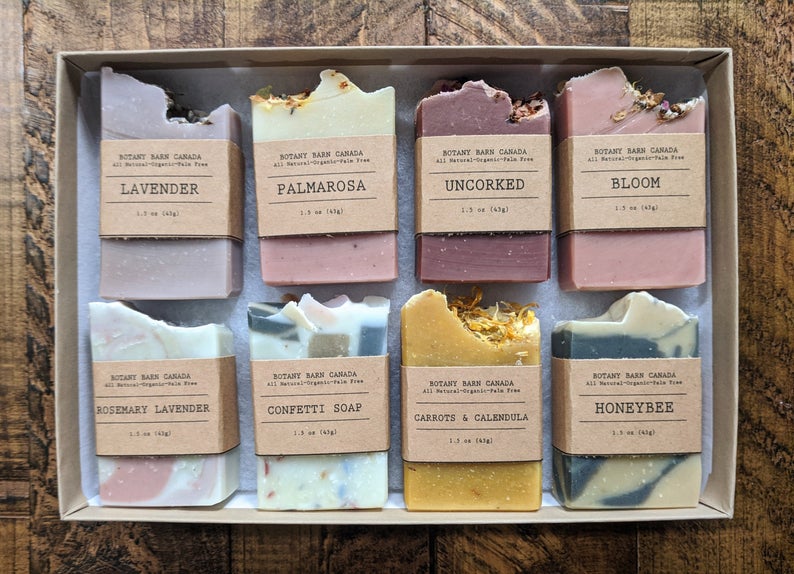 Unique Planters and Plant Pots
We hear having live plants in your home is good Feng Shui – and it makes us happy! Get some practical housewarming gifts for someone in the name of living greenery.
There are such cool ones on Etsy, from sculpted faces to pots with geode gems on them, to trendy terrazzo planters. We saw animal-shaped ones we loved on Etsy, including a dinosaur skull (not real, of course, haha), a French Bulldog planter, and lots of sloth planters (which remind us of Costa Rica).
I love the idea of a camera planter as a photographer. It'd be rad if I got this for a housewarming gift. (And I'd use it! Hence, practical.) If you can't get to a store to fill it with a plant, you can ship the planter separately and then send the receiver a live plant from Bloomscape, the best live plant delivery service.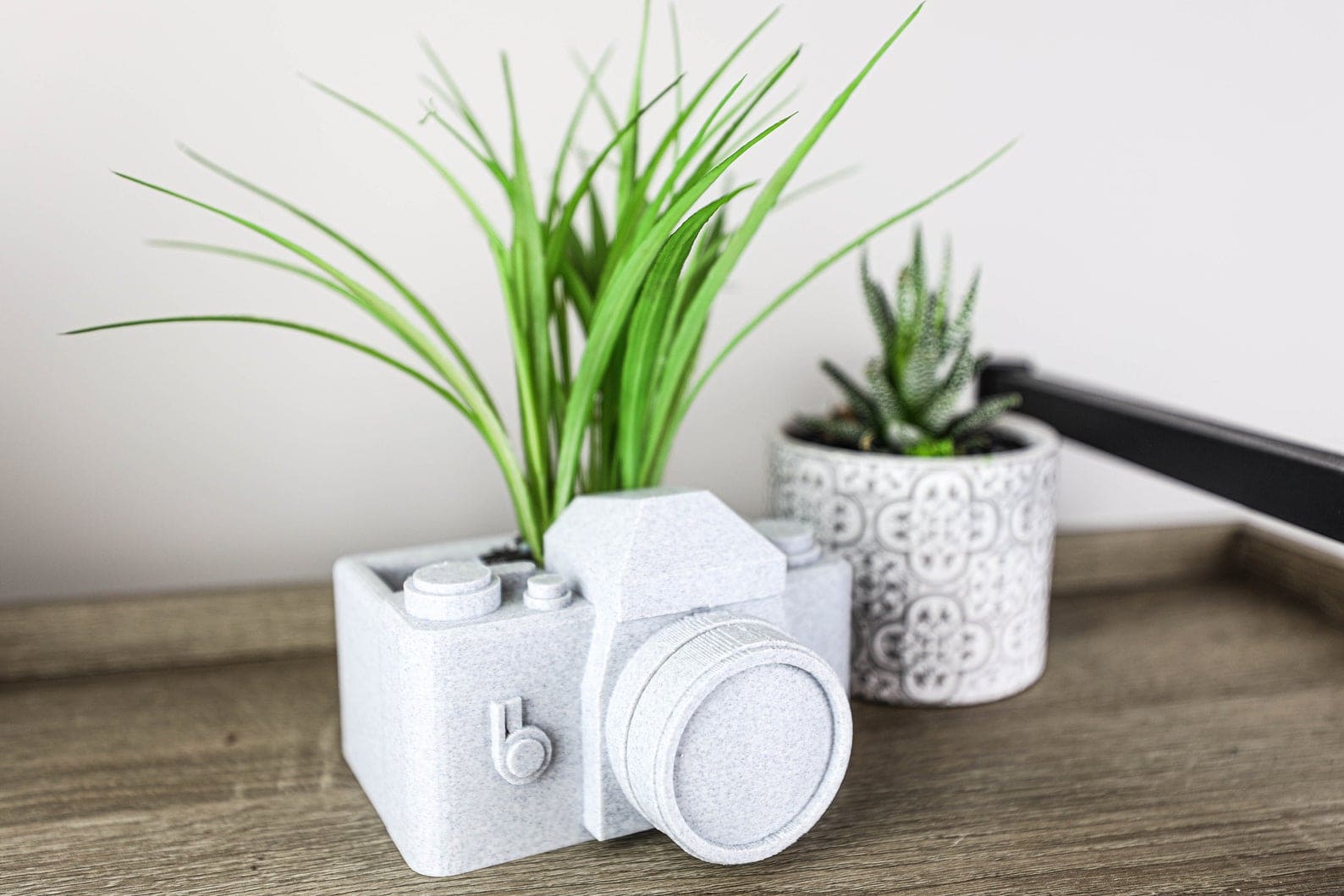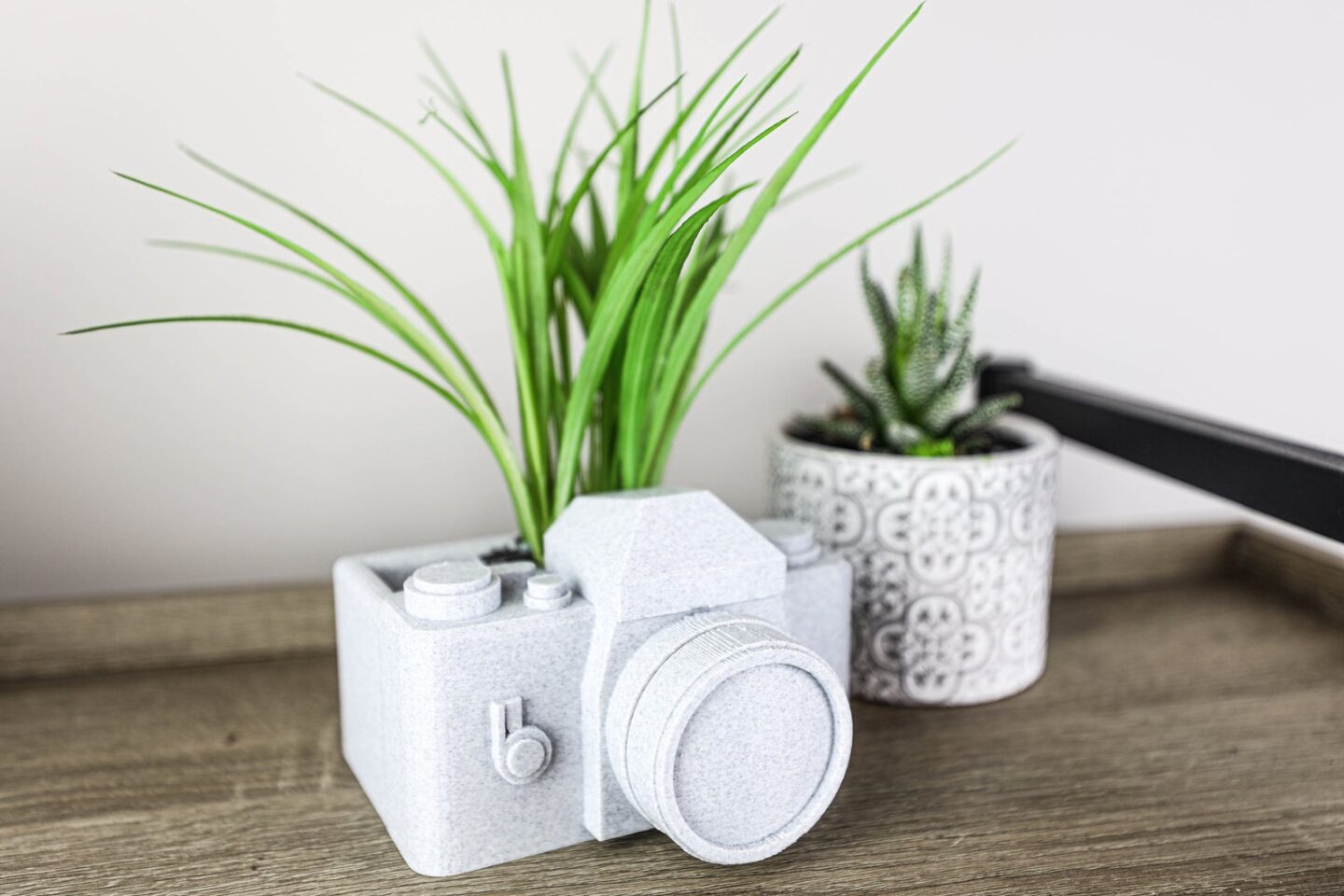 Custom Stationery
Writing handwritten notes is not a lost art form; we send them all the time via snail mail. It makes us happy and the receiver happy too. (I'm such a sucker for great stationery. I especially love to photograph invitation suites for every wedding I document. I digress.)
A beautiful and practical housewarming gift is stationery. You can get it with your friends' initials, last name, monogram, or special graphic. For instance, if their dog is important to them you can buy stationery from sellers on Etsy who offer silhouettes of their dog breed. Etsy's got it all!
Or maybe something like these cards for a fashionable friend's housewarming gift from AThingCreated suits the receiver.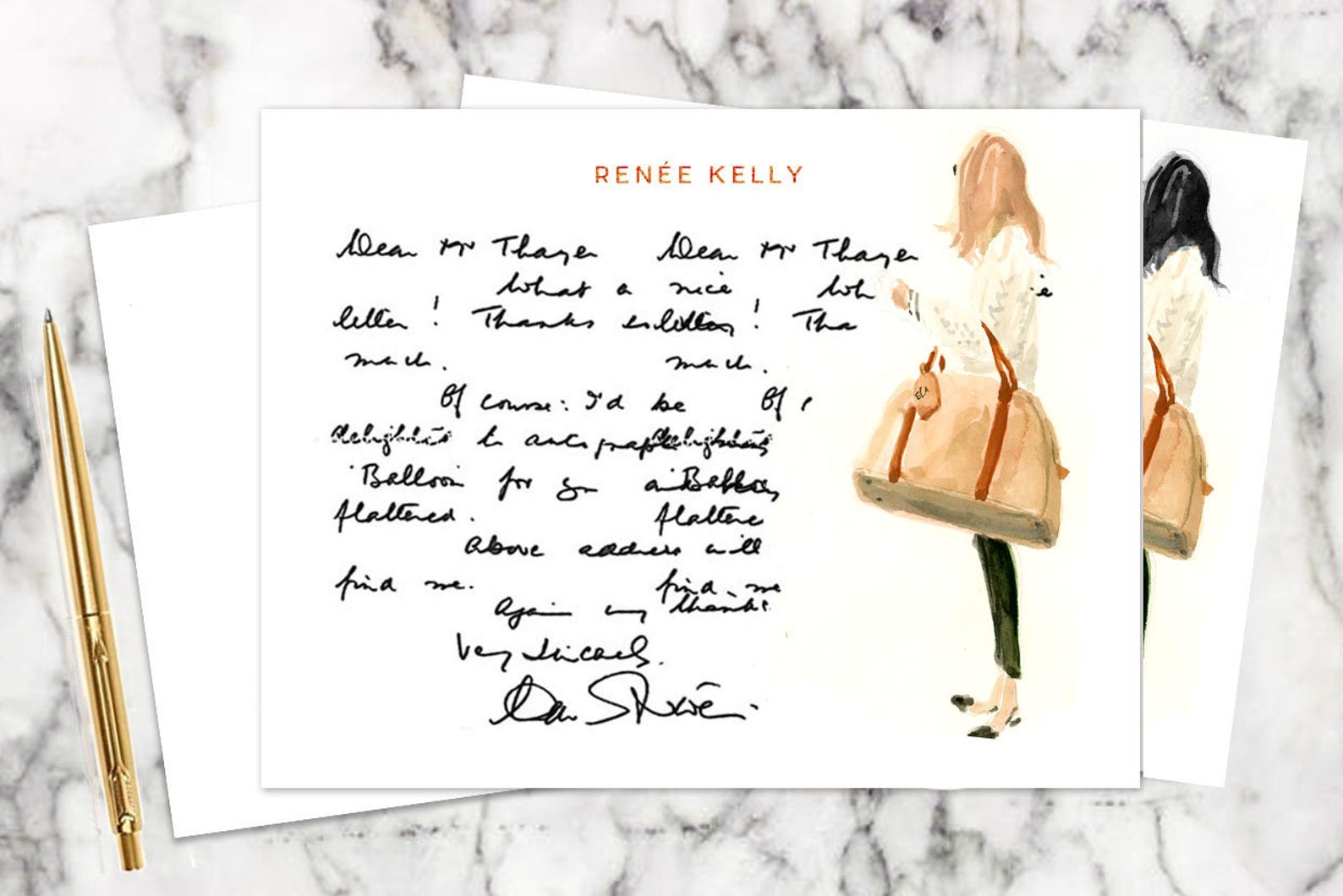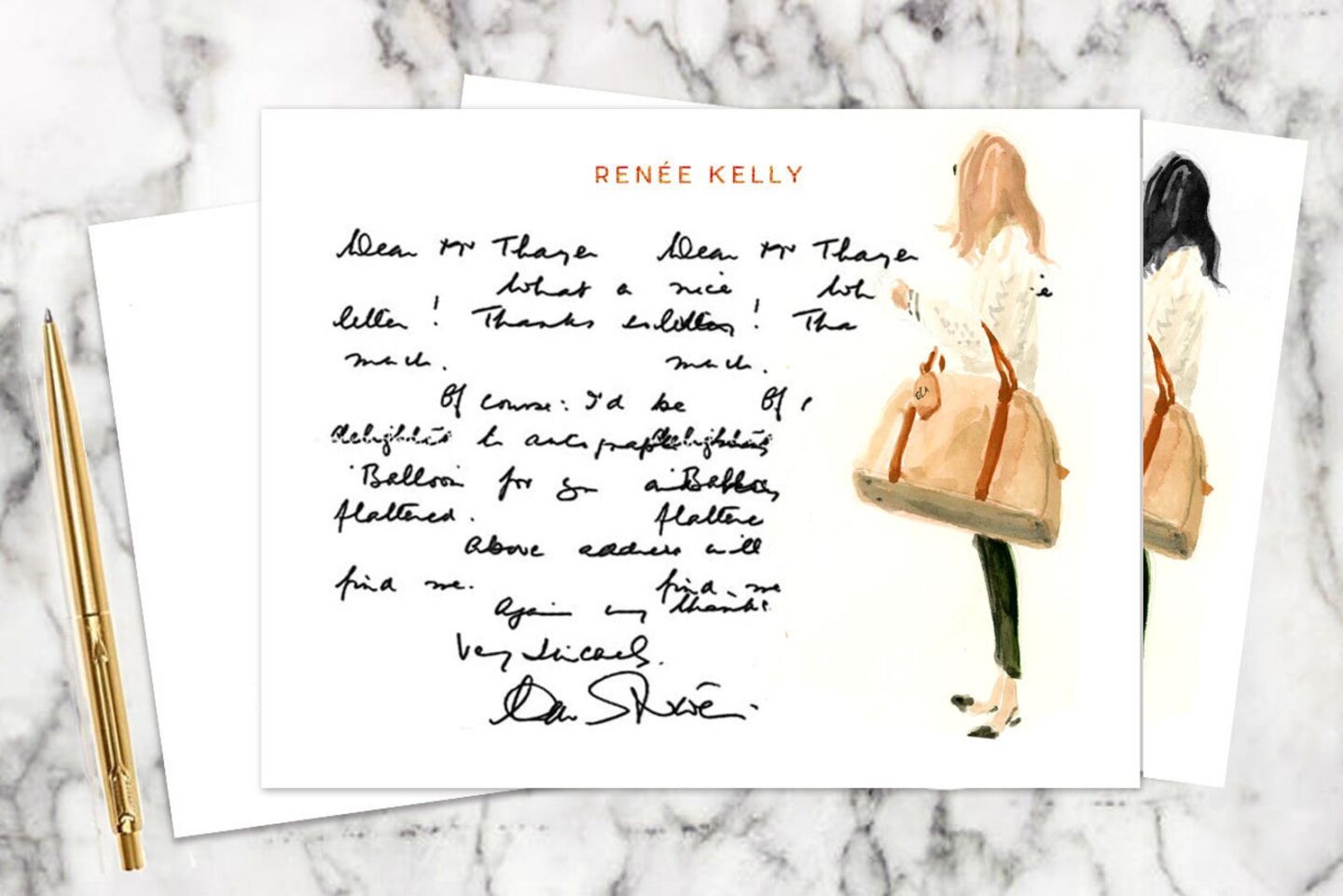 Personalized Address Stamp
If someone is going to live at the same address for years, they may as well save some time in writing their address on envelopes and getting a personalized return address stamp. Etsy is the ultimate place to get one. (Plus they will need one for the envelopes of their custom stationery!)
There are whimsical font styles, serif fonts, and stamps written in block form and circular patterns. There's even one we saw with a custom house drawn on the stamp. This is just the tip of the iceberg.
We also love this North Carolina stamp because, well, we live in North Carolina and travel within the state whenever we can.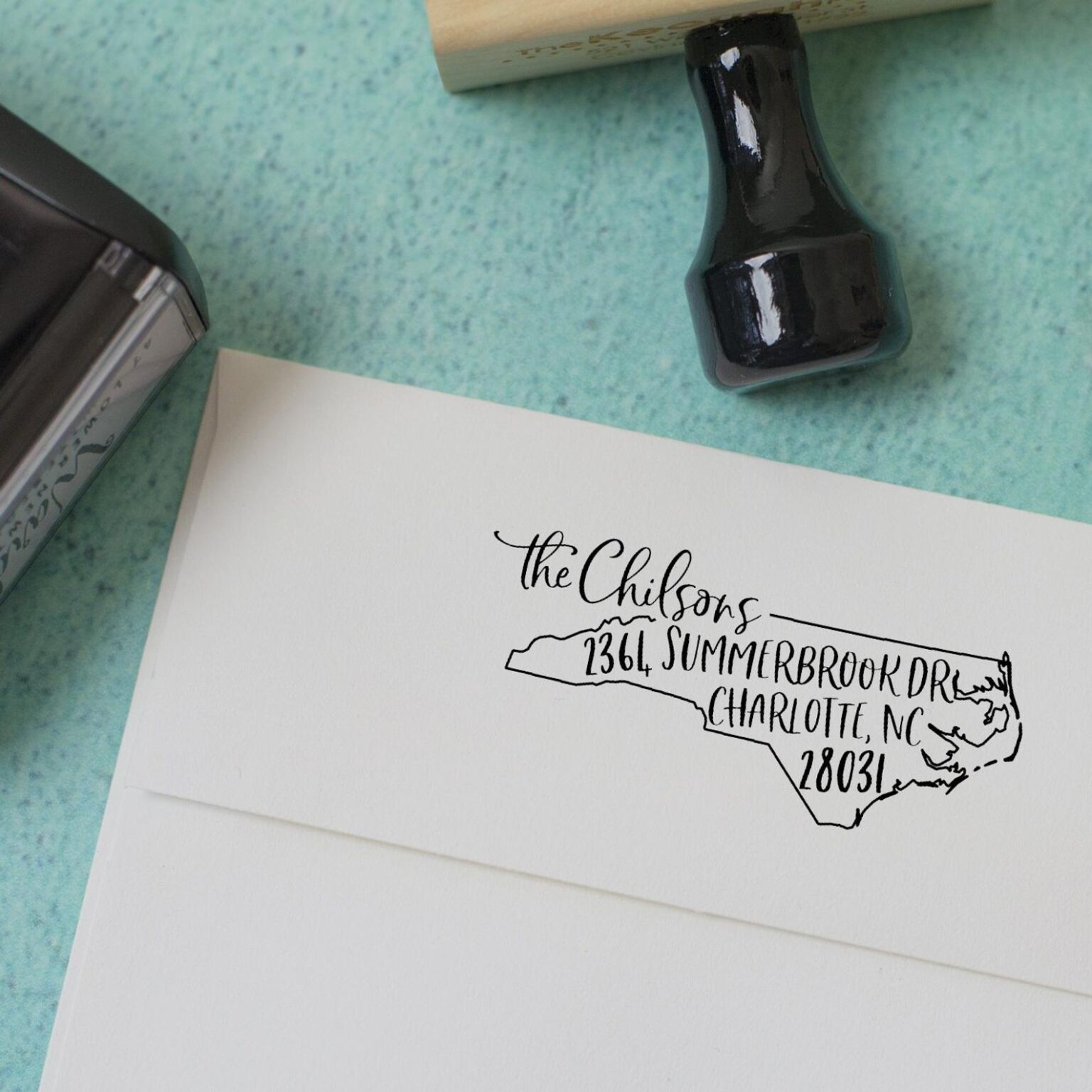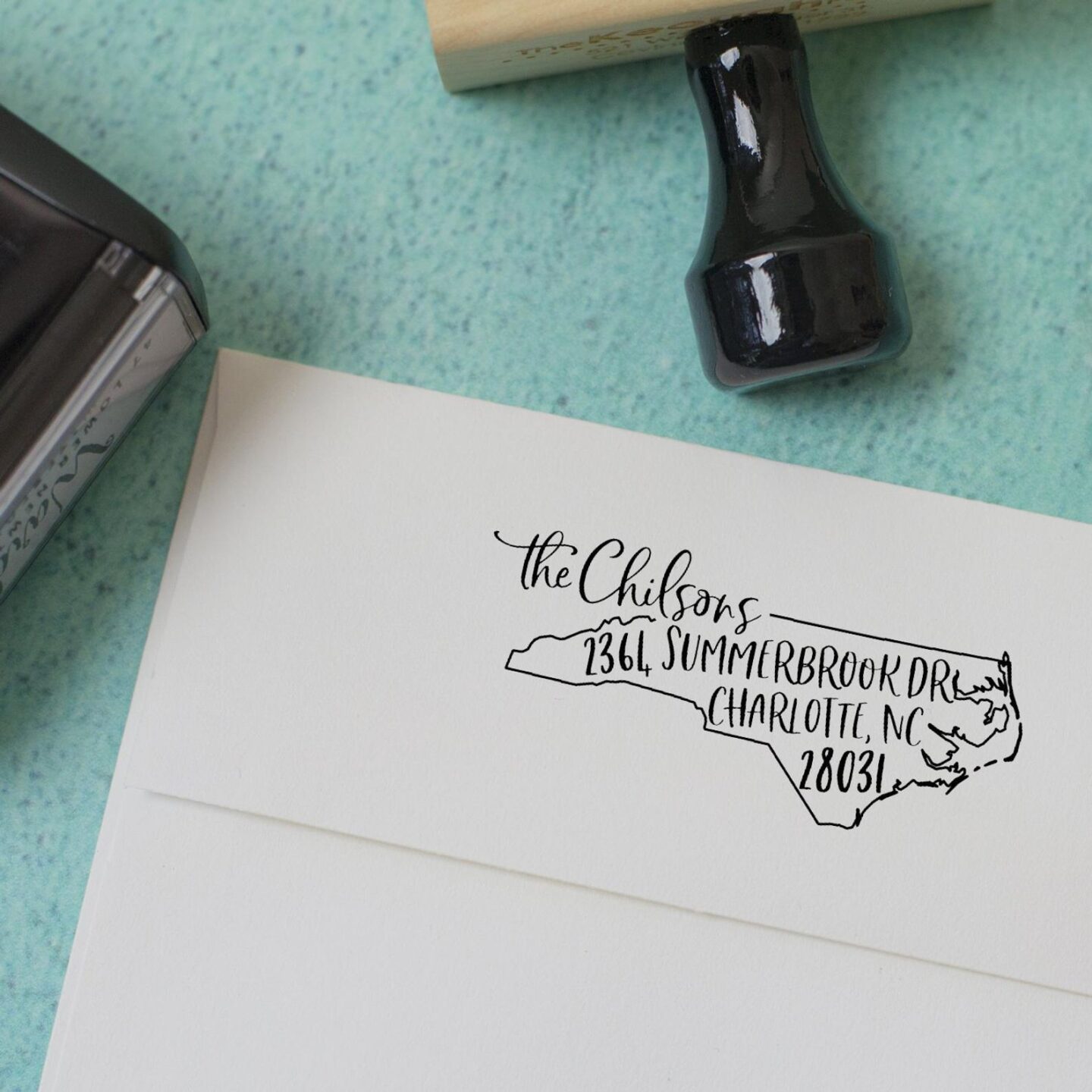 Practical House Warming Gift Custom Door Mat
Nothing says "welcome" like a custom doormat. And it's quite a practical housewarming gift to help people wipe their feet before entering a home so they don't track dirt in the house. Need we say more?
We love this one because the family name is there, but it's subtle. But there are plenty more doormats on Etsy, like ones that only say the last name, or a saying plus a name, or ones with a personalized monogram.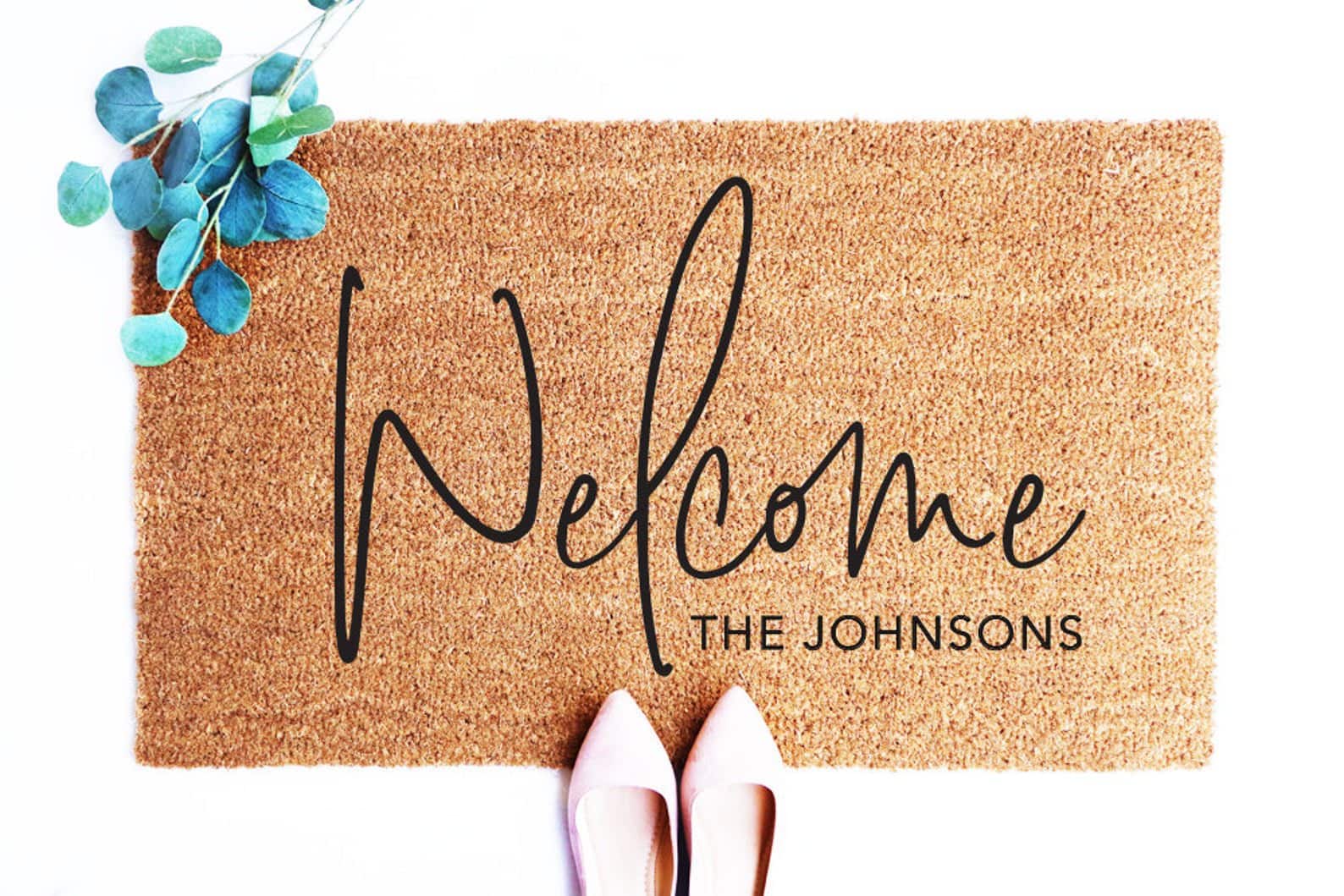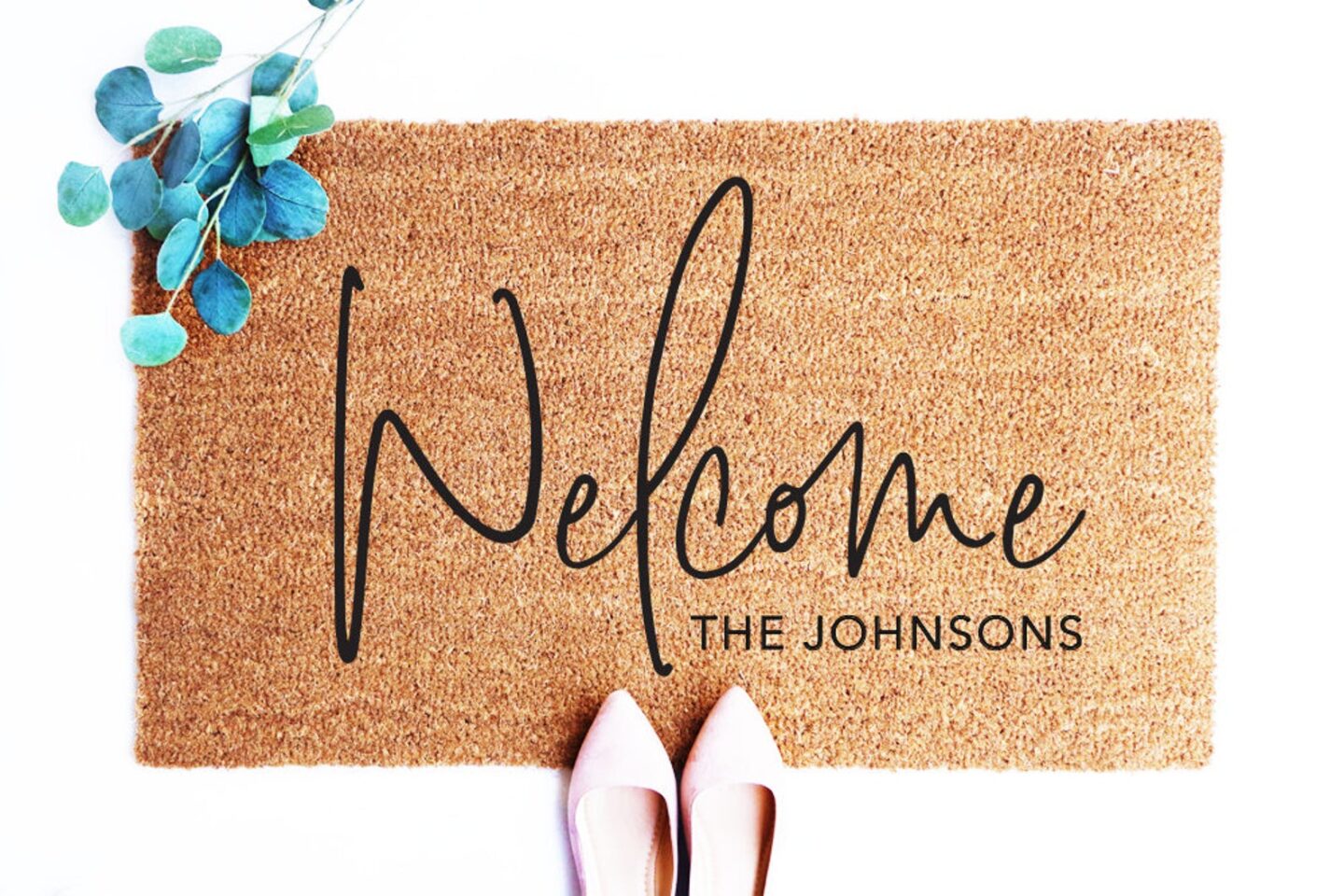 Custom House Portrait Painting
A custom house portrait from an artist on Etsy is such a special gift. And it's practical because it can be hung on a wall to help decorate the house. What's more is that if the receiver(s) ever move, it's such a unique keepsake of their former home.
If the price for a house portrait you are eyeing is a little more than you bargained for, ask family or friends who know the person you're giving the gift to if they want to chip in for this unique housewarming gift.
One of our favorite artists creating house portraits for sale on Etsy is ArtisticHomePortrait, based in Pasadena, California.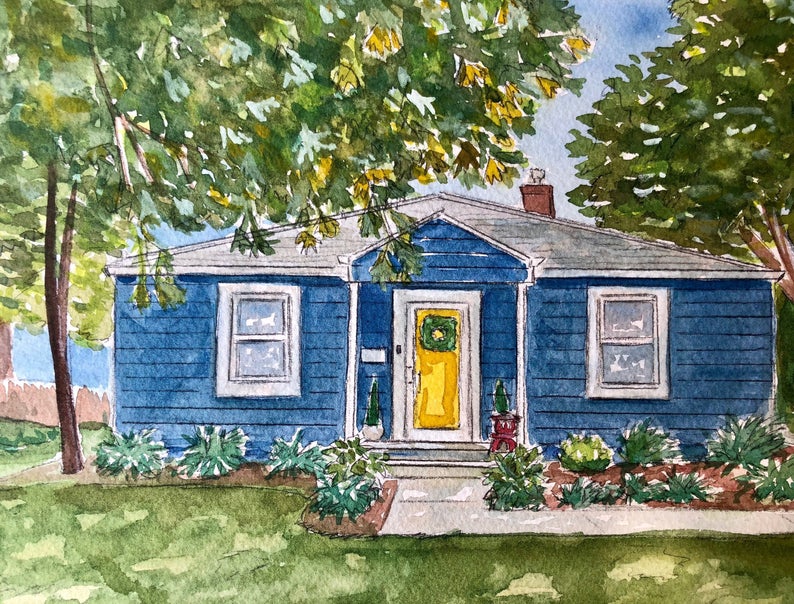 Chunky Handmade Throw Blankets
At some point nearly every day we're home, no matter the weather, I sit on our couch and snuggle up under our throw blanket.
Chunky throw blankets are incredibly popular, are handmade, and oh-so-cozy. I cannot think of a single person I know who wouldn't love this useful housewarming gift.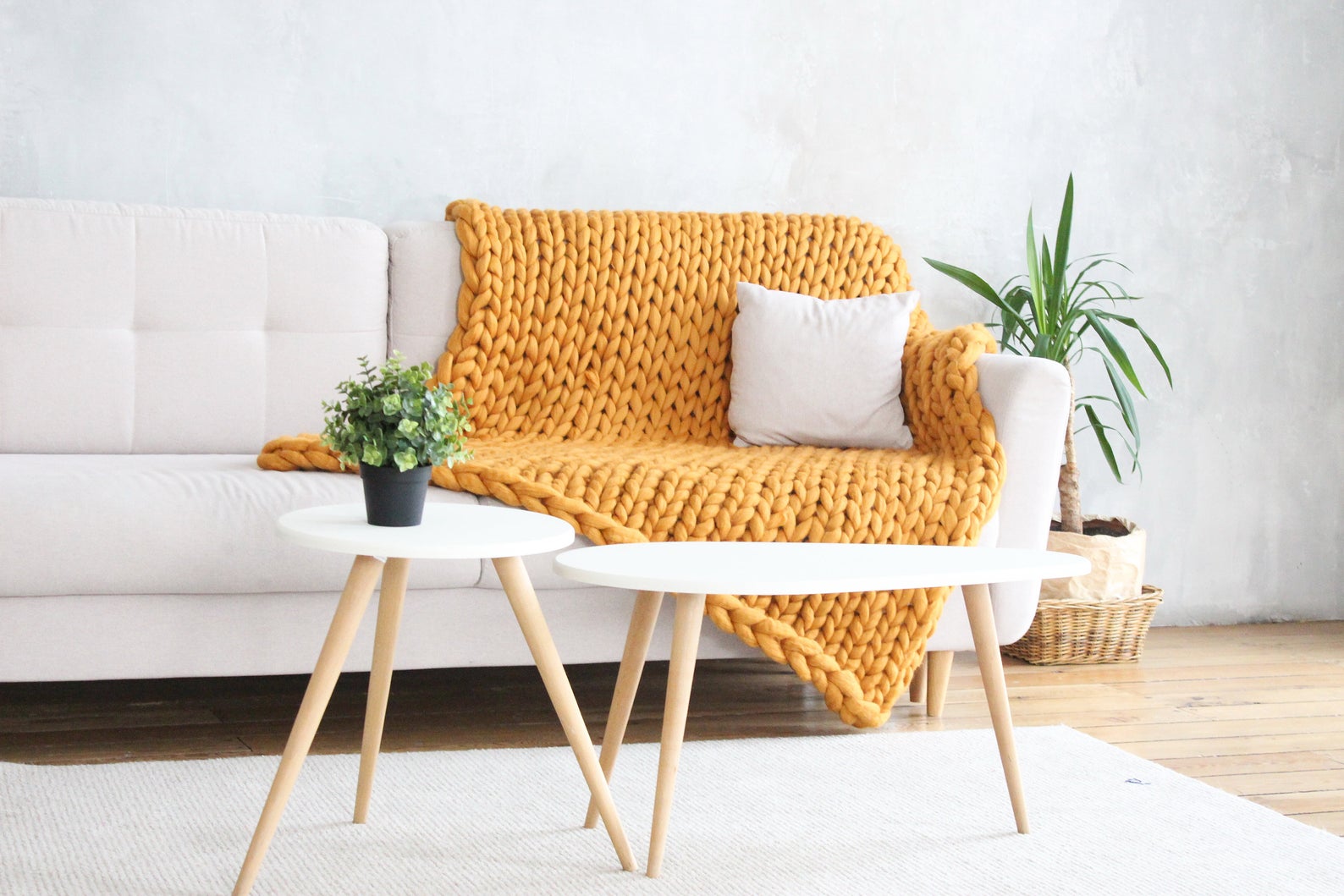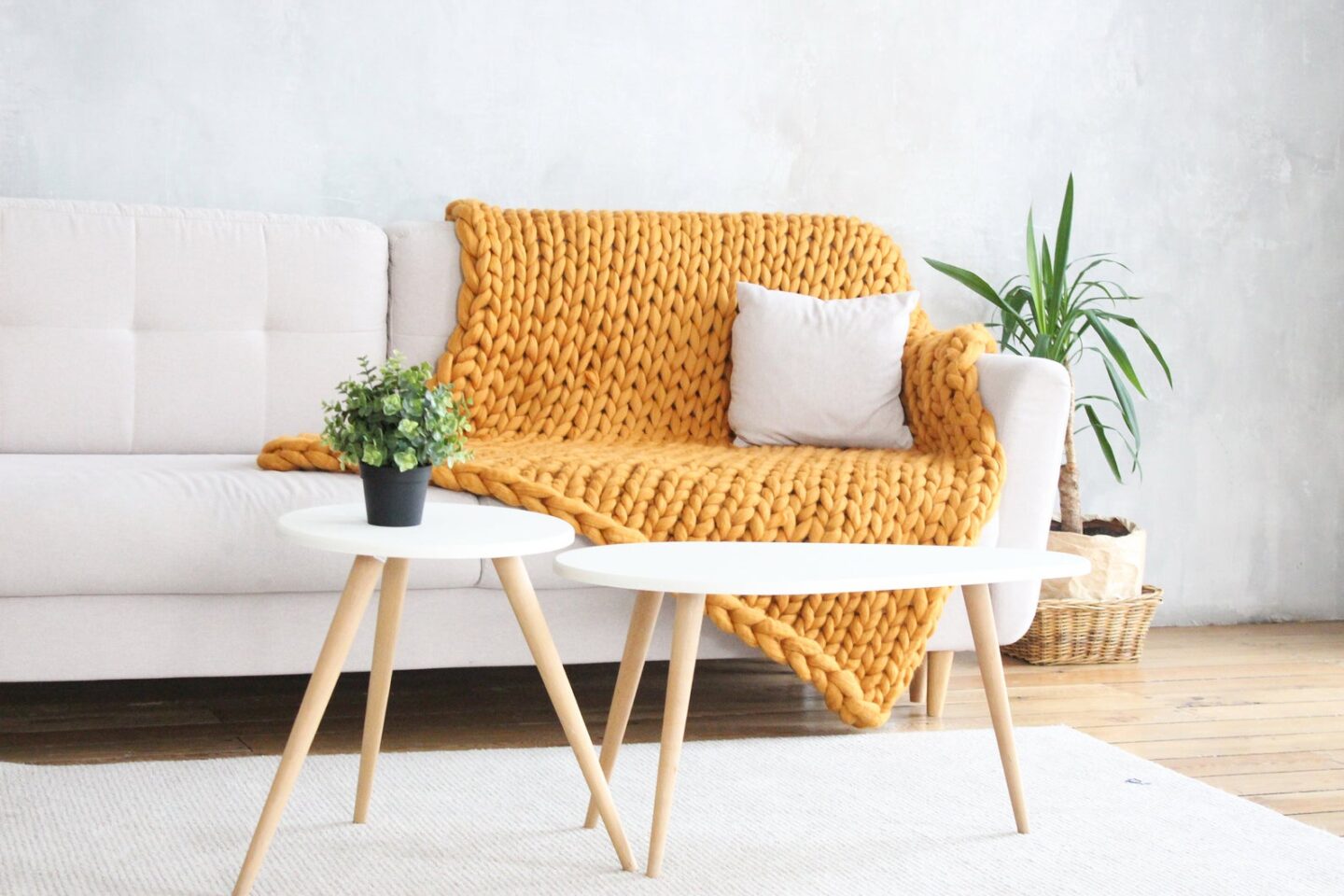 Bartending Kit
We only have parts of a bartending kit because no one ever bought us a whole set. We've just accumulated things here and there. It'd be such a practical gift for us because we have cocktails a few nights a week at home. But it's the kind of thing we feel guilty about getting ourselves. I bet your friends may feel the same way – not a gift they'd get themselves but an awesome housewarming gift to receive.
There are various price points of bartending kits on Etsy so you have your pick of what to buy someone for a housewarming gift if they like cocktails. Some you can personalize, some you can't.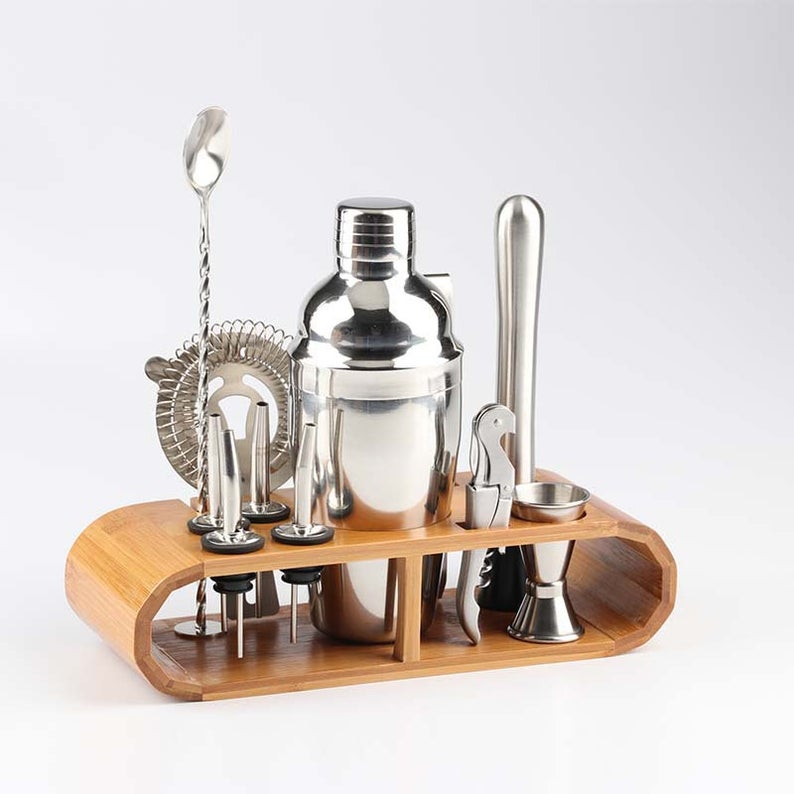 S'mores Sticks
Know someone with a fire pit at their new home? Get them a set of s'mores sticks with funny sayings or their names on them.
These are our favorite ones on Etsy, with a custom name branded on the wooden handles, from HoltzMillworks shop.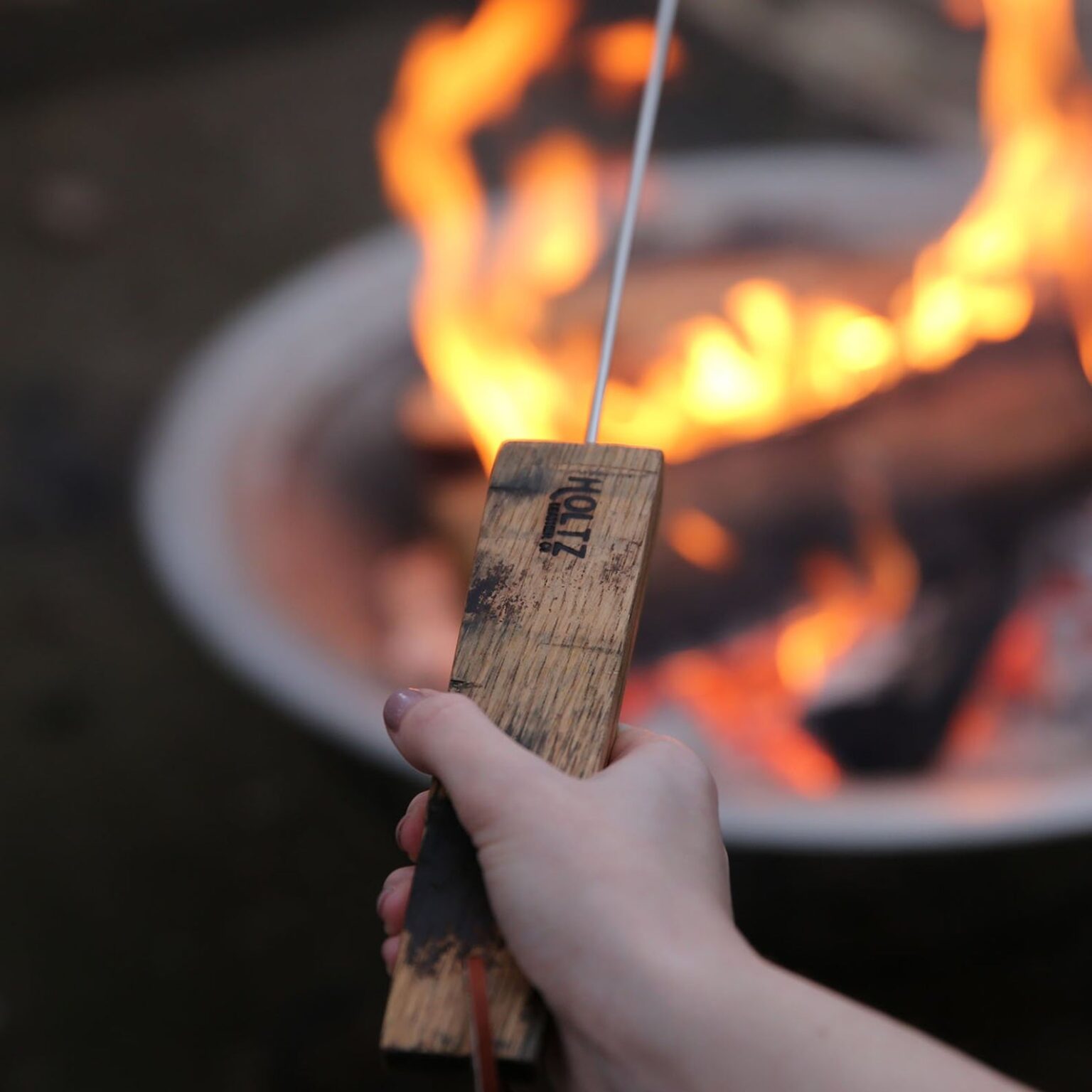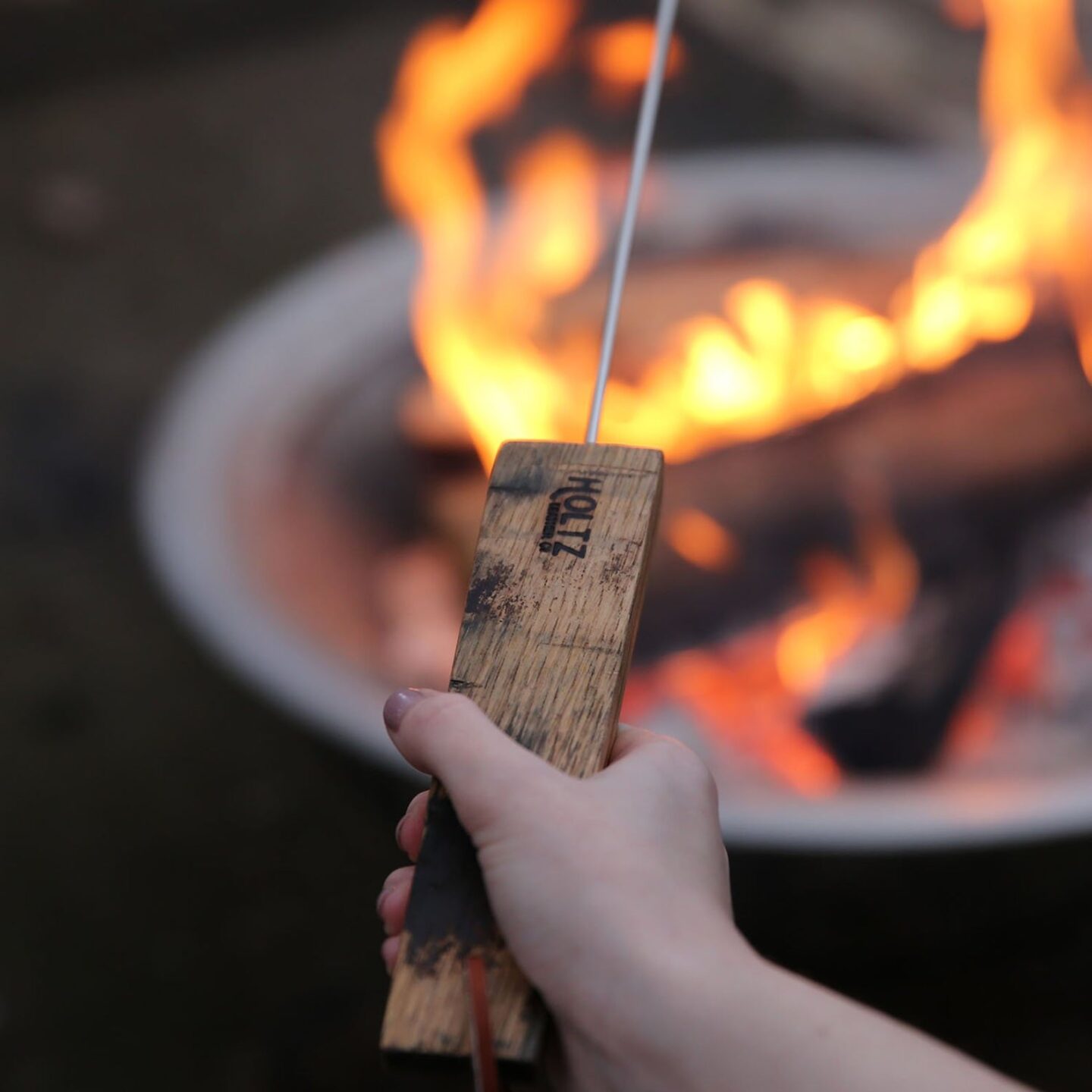 Hand Towels
Hand towels are a great gift that will always get used.
It's even better if you can find out the decor or color palette of the home of the person, or people, you're gifting these fun but practical housewarming gifts. Then the hand towels will match their home, or the room it's going in. If you can't get that info in advance, go with a safe color like white, which matches everything.
A simple initial like this blue "S" towel from Etsy seller Markeza is very pretty. Or go for something humorous, like a towel with a message, like ones from FromHannahtoHome.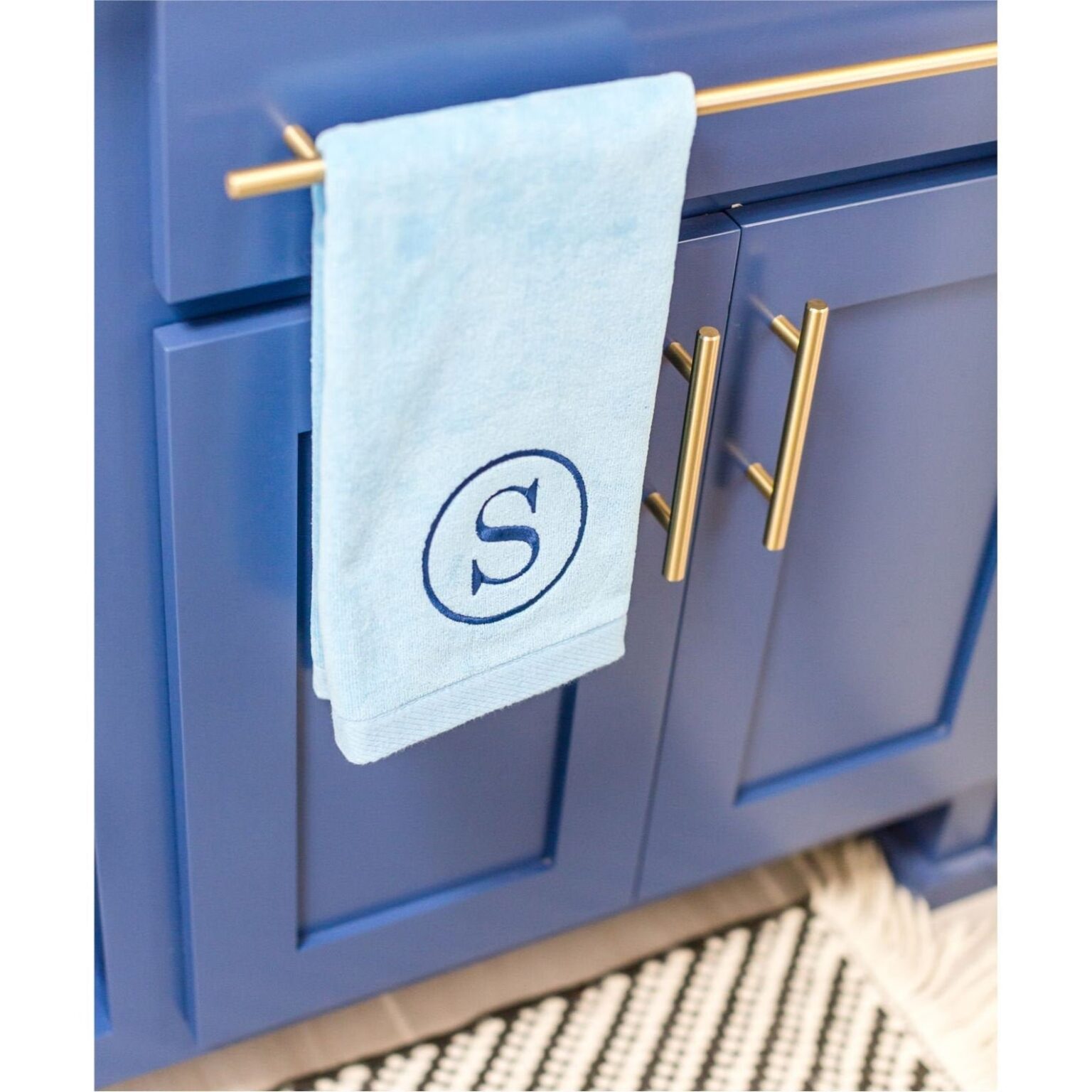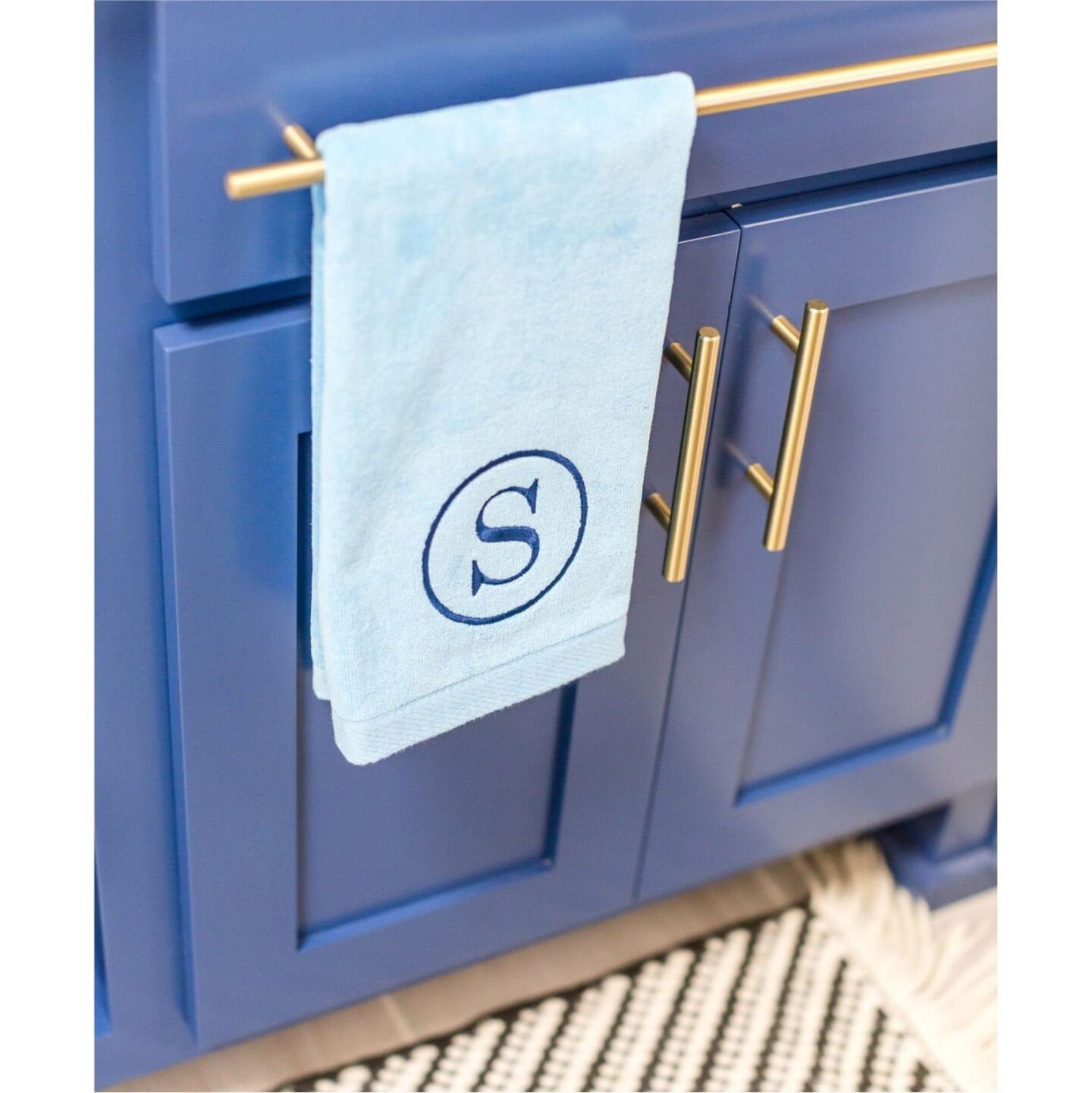 Guest Book House Journal
The best things in life are memories shared with others. And what better way to commemorate those moments than a guest book for a house, to record who came over and when? But in their own words.
We saw a guest book at The Inn on Pamlico Sound that we stayed in during an October Trip to the Outer Banks. We loved thumbing through the pages to read about who had been there and what occasion they visited for. And we didn't even know those people. Imagine our joy in reading their stories had we known them!
These handmade journals from TransientBooks are sublime.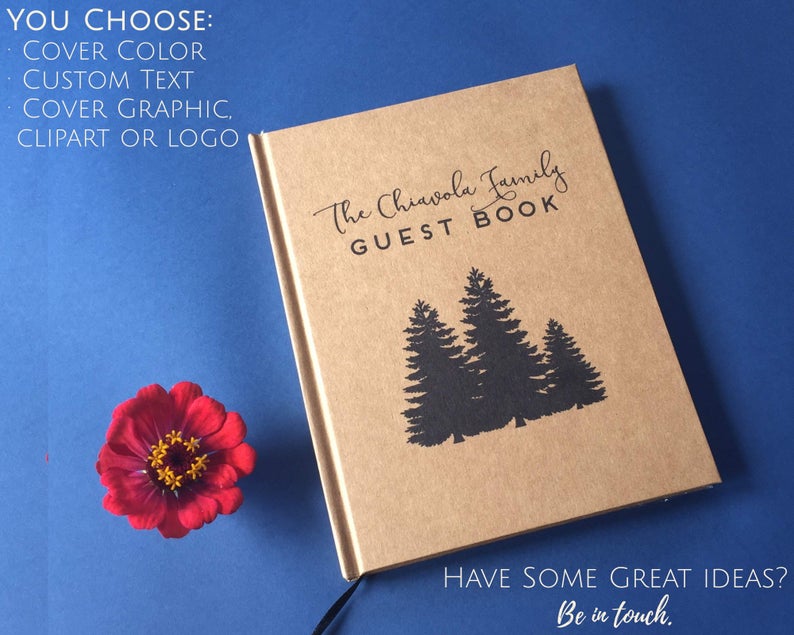 Etsy Gift Card for friends to choose their own Practical House Warming Gift
If you can't decide on the best housewarming gift for someone, get them a gift anyone is sure to love: an Etsy gift card. You can purchase them in the following amounts: $25, $50, $100, or $250.
Need some more gift ideas? Check out Etsy's everyday finds guide for more great practical housewarming gift ideas.