13 Fun Adult Things to Do in Orlando
Many people view Orlando, Florida as home to the most iconic theme parks in the world, which they associate with kids. But there are plenty of adult things to do in Orlando, and things besides Walt Disney World and Universal Parks and Resorts too.
In fact, there's so much to do we could stay for many days and never even touch theme park territory. (Not that we'd want to because we love theme parks! But there are plenty of things to do for adults.)
I'll admit, writing this post had me jonesing for a trip to Florida to partake in all these incredible activities!
Disclosure: There are affiliate links in this post, which means we may earn a small commission if you click the link and proceed with a purchase, at no cost to you. We truly only recommend hotels, products, and services we personally use. As Amazon Associates, we earn from qualifying purchases.
1. Shop at the Mall at Millenia or the Outlets
Mall at Millenia
We know where to shop in Orlando because Mikkel used to live there. The #1 shopping mall in Orlando is the Mall at Millenia. And it's gorgeous on the outside and inside.
There are also plenty of restaurants there if you want to spend part of the day shopping and eat lunch or dinner there. (There are even a few breakfast places if you want breakfast, then you want to shop.)
Shopping for clothes, especially, is one of my least favorite things to do. But even if you're not a fan of shopping for apparel I have to let you know that the Mall at Millenia is a beautiful mall.
It has a lot of shops from jewelry, to clothing, shoes, chocolate shops, and more. The main front facade of the mall has Medjool palm trees that are absolutely beautiful and to us, are reason enough to go there.
Outlet Shopping
Since tourists – both international and domestic – flock to Orlando, it's full of outlet stores! If you've ever dreamed of shopping at an outlet store of your favorite brand, chances are you'll find it at one of the two major outlet centers:
We personally love the Orlando International Premium Outlets a little more – especially the Converse outlet. It's SO good!
2. Explore Downtown Orlando
Downtown Orlando is a real urban metropolis. There's so much to do there, from strolling through Lake Eola Park to dancing the night away at the downtown clubs.
Into sports or music? Check to see if there's an Orlando Magic basketball game when you're in town – they play at Downtown Orlando's Amway Center. Alternatively, check concerts! Maybe a good one is going on during your visit.
This is also an awesome area of the city to stay in, so check out the where to stayin Orlando and decide what's right for you.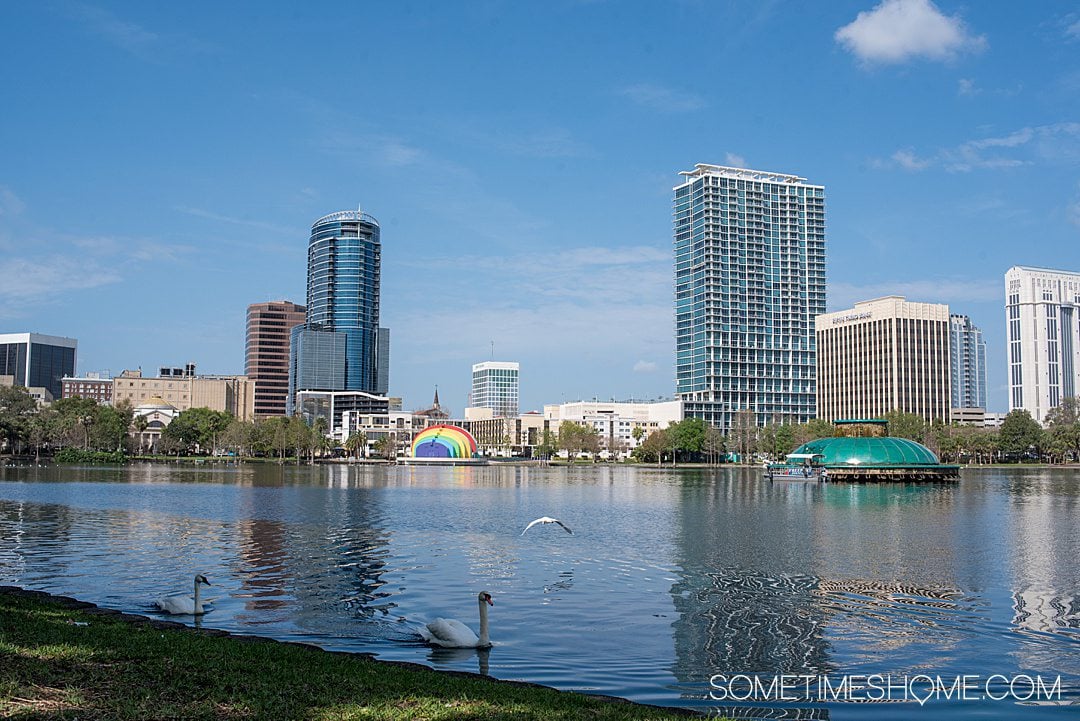 Florida Packing List
We recommend purchasing these Sunshine State essentials for your trip. The Florida sun is strong, no matter what time of year your visit, and you need to stay protected from its rays! Additionally, we included some handy things to have on hand to stay healthy and safe during your trip.
3. Take a Helicopter Ride Over the City
How cool would it be to fly high over the city for a private bird's-eye-view tour? One of the coolest adult things to do in Orlando is to book a helicopter tour that flies above landmarks like Sea World, Universal Studios, and Lake Toho.
It's a flight that lasts up to 25 minutes and is such an awesome date idea.
4. Enjoy Guided Eco-Tour in Clear Kayaks at Rock Springs
Rock Springs is in Apopka, Florida approximately 30 minutes north of Orlando. There are so many wonderful activities to enjoy in this nature-filled park. Why not see things from the water?
One of the most fun and unique adult things to do in Orlando is kayaking. We wouldn't want to navigate water that we've never been on ourselves, though. Luckily, they have guided tours to sign up for.
Don't forget to bring a waterproof pouch for your mobile phone!
5. Get Brunch on Park Avenue
One of the most beautiful areas of Orlando is just next door, at nearby Winter Park. This is one of the adult things to do in Orlando that kids definitely wouldn't appreciate because the joy here is simply relaxing (and maybe shopping along the avenue a little) and enjoying a day off.
If you're in the mood to enjoy the outdoors and walk into some cute boutiques, Winter Park's Park Avenue is the place. It's the go-to street for al fresco dining in the Orlando area and we love having brunch here. You'll definitely enjoy eating outside and soaking up some Floridian sunshine.
They also have a beautiful park called "Central Park" if you feel like reading a book or magazine in the beautiful, fresh air. Taking photos in Central Park on Park Avenue is also pretty great.
6. Take a Scenic Boat Ride in Winter Park
Another great thing about Winter Park, and one of the greatest adult things to do in the Orlando area, is to take a scenic boat ride.
It's an incredibly affluent area so the houses you see on the lake and its back canals are beautiful. Check out Scenic Boat Tours, which takes guests around Winter Park's lakes, for more information.
7. Visit I-Drive
I-Drive is short for "International Drive," and is a well-known street in Orlando, close to Universal. There is SO much to do there.
You can visit Ripley's Believe It or Not museum, sing at Howl at the Moon (kind of like Jellyrolls Dueling Pianos bar at Disney's BoardWalk), play billiards or bowl at Kings, or have a Happy Hour cocktail at one of over 100 restaurants there. (There's a Kings in Raleigh, too, and it's a lot of fun.)
8. Play at ICON Park
If you want an area that's like Universal CityWalk or Disney Springs, without going to one of the theme park properties, try ICON Park. It's off of I-Drive and is also accessible from Universal Boulevard.
While there are things for kids to do here, there are plenty of adult things to do in Orlando here too. There have boutique shopping, plenty of nightlife options, and dozens of restaurants and bars.
This is also where the Wheel at ICON Park is, which is a huge Ferris Wheel you can see from many parks of Orlando, especially as you drive along I-4 highway.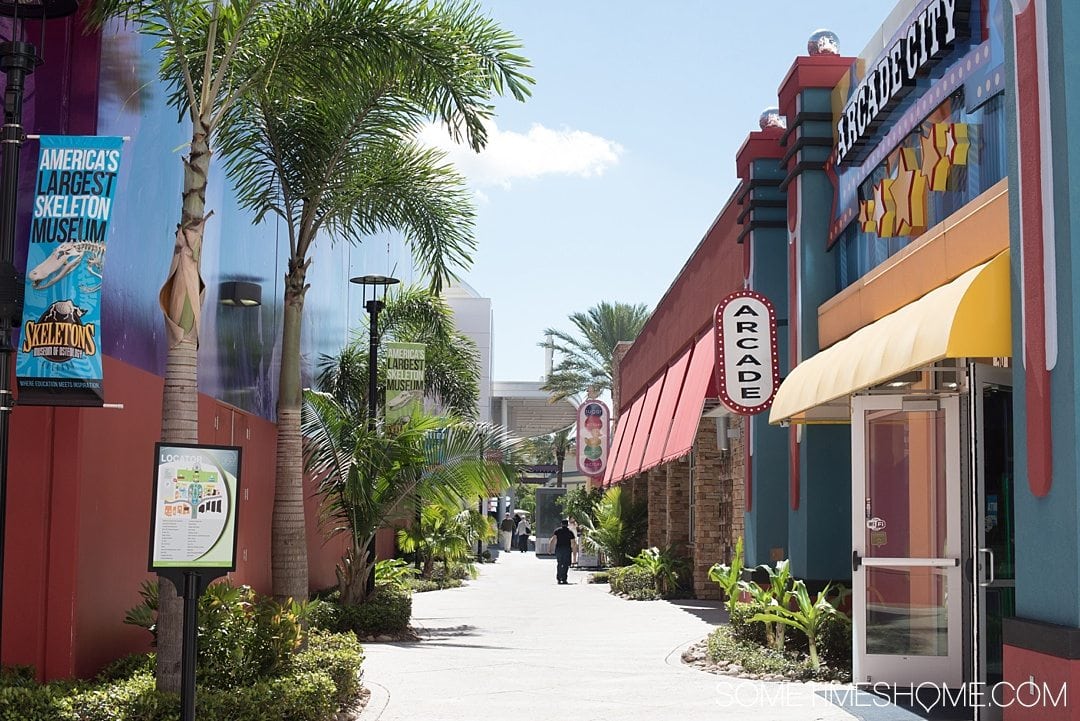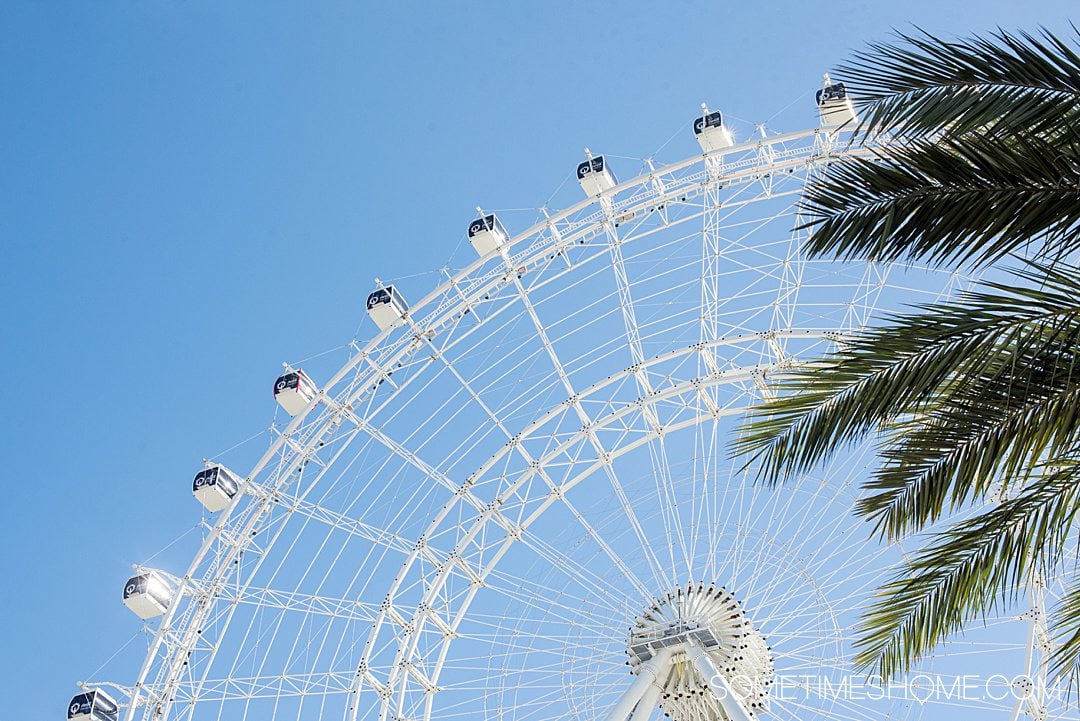 9. Get Ice Cream at Twistee Treat
Florida is what most consider "hot" nearly ten months out of 12. Even when it's "cold," it's usually nearly 60 degrees Fahrenheit. So ice cream is a must! And let's face it: what adult doesn't like ice cream? It's not just for kids.
Twistee Treat has been around for over thirty years and they have several locations throughout Orlando. They serve both hard-scooped and soft-serve ice cream. My favorite there is a mint chocolate cookie Twirl.
The best part is their stand-alone stores are often shaped like ice cream swirls! So for this adult thing to do in Orlando, pretend you're still a kid and live it up. #YOLO
10. Smell the Flowers at Leu Gardens
I absolutely love tropical plants and flowers! They abound at Leu Gardens. I first learned of the gardens as a wedding photographer. What kept me going back was how peaceful, inviting and beautiful it is. Hibiscus, camellias, heliconias, and banana plants are just some of the various incredible plants that bloom here.
They have pathways through their rose garden, into their formal garden (complete with a pretty fountain) and an overlook to Lake Rowena too. I especially love the hanging Spanish Moss dripping from some of the trees on the property.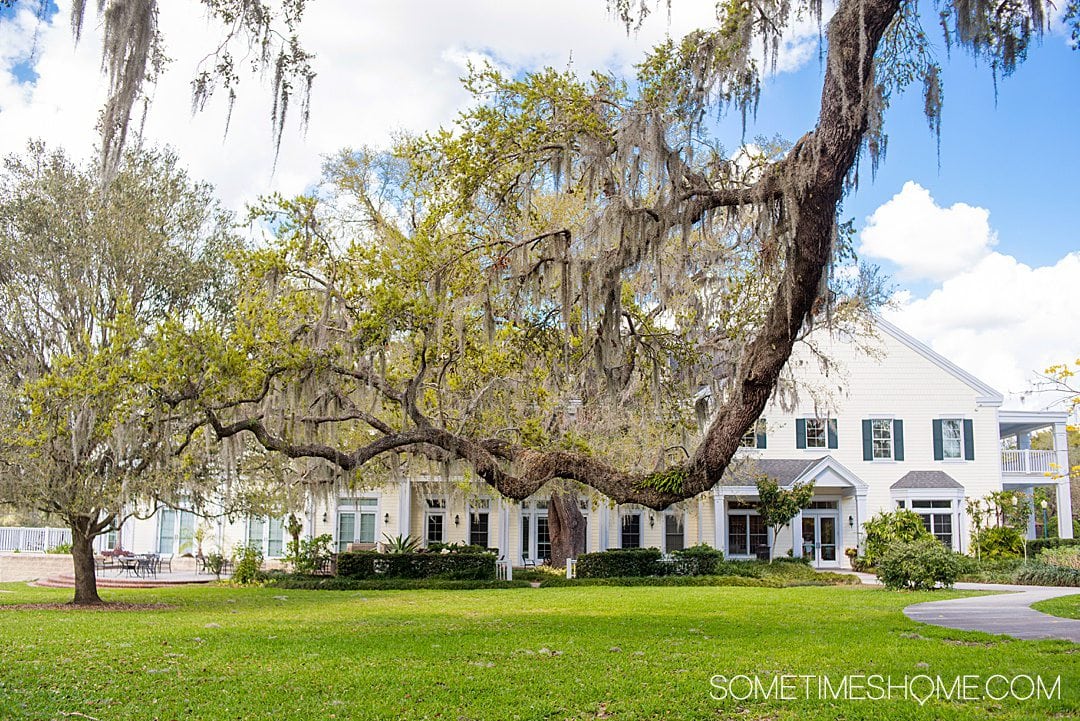 11. Play a Round of Golf
If there's anything that is abundant in Orlando it's golf courses. The options truly seem endless. Choose to enjoy a resort's course, like Tranquilo at The Four Seasons or Shingle Creek Golf Club public course, at the Rosen Hotel and Resort; Arnold Palmer Design Company redesigned it in 2016 and you can play it for less than $100. For a list of plenty of options to try, browse Golf Now Orlando.
12. Explore Celebration, Florida
I decided to stay in Orlando in the summer of 2006 after I moved there from Washington, DC, for an internship. When I stayed, I moved from an apartment building near Universal and the Mall at Millenia to the town of Celebration, Florida, in a cozy mother-in-law apartment.
Disney fans know it as the "Town that Disney Built," which is true (Disney did, indeed, build the town) but they haven't had any involvement for years. It's a gorgeous city that is technically part of Kissimmee (right next to Orlando, proper, and where Lake Buena Vista is, home to Walt Disney World).
In addition to beautiful neighborhoods and little parks, it has a central town center area that's really beautiful. (Some people may even call it "downtown Celebration.")
Walk around for the afternoon and get a meal and definitely check their events calendar to see if anything is going on during your visit. Try Columbia for a delicious meal – it's been there for decades and their chopped salad is a personal favorite. (Columbia also has a location in Sarasota, Florida.)
You can stay at a beautiful hotel in Celebration, Florida, right on the lake too!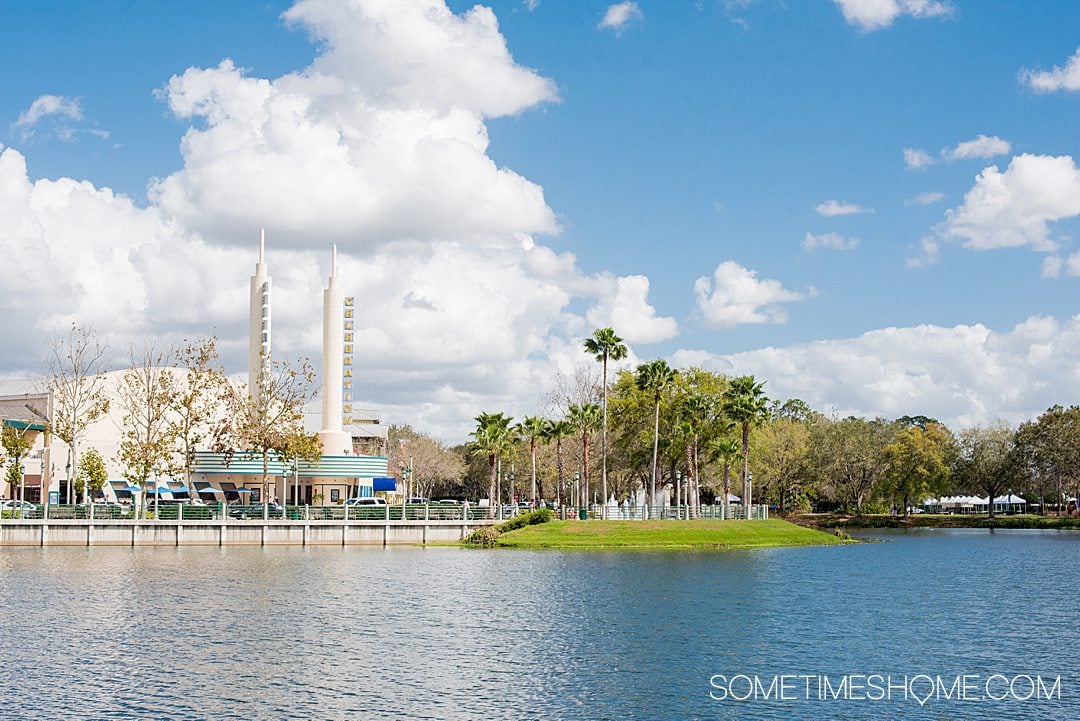 13. Have fun at the Museum of Illusions
If you're looking for an amazing photo opp, that's also indoors (away from the heat + rain, depending on the day and time of year), head to the Museum of Illusions Orlando, off of International Drive.
Spend 45 minutes to an hour exploring mind-bending tricky that will leave family and friends wondering, "How did you do that?" when they see your social media posts. Photography is most definitely encouraged here!
Conclusion
No matter if you head to a fun and whimsical attraction, or to a new town in Orlando to explore a new park, or head to one of the city's wonderful museums, there is plenty of adult things to do in Orlando.
Heading to Florida? Also check out: