"The world is a book and those who do not travel read only one page."
– Saint Augustine
ABOUT SOMETIMES HOME, by Dan + Mikkel
Sometimes Home is an approachable couples travel blog for wanderlusting couples who have a mid-size to luxury budget and also keep a home while they travel.
Mikkel, a professional photographer and owner of Mikkel Paige Photography, started a dedicated website when her desire to travel more seriously continued to grow along with her passion for sharing helpful information along the way. She has written articles for various sites, including Thrillist, Medium, Porthole.com, and Cruise Critic. She is a member of the Society of American Travel Writers (SATW). See her additional work on Muck Rack.
Though she's the head writer and editor of Sometimes Home, the business and website doesn't run without Dan's magic behind the scenes.
He's a Brand Strategist, business coach, and artist by trade. He is also our resident expert on art history, beer, BBQ, marketing, and, of course, branding.
Together they have worked to develop an invaluable travel resource in their couples travel blog by sharing their favorite things that help them function at home and while away, traveling.
This is the place to go be if you are looking for great tips for traveling but also information on how to have a better home so traveling is a cinch!
Europe and Asia are their favorite continents to explore, as a thirty-to-forty-something couple who calls the United States east coast their home. (Particularly the east coast, including New York, North Carolina, and Florida.)
They're always looking for their next adventure; while they like adding more stamps to their passport, they love exploring the United States as well. They share their experiences through their camera lens and intriguing musings as they traverse the globe as a couple.
This blog is for traveling couples who…
Don't want to feel like tourists when visiting new locations but know they're not native.
Those who don't desire to "sell it all" and travel full time but like to be on the road…OFTEN.
This website is for those who appreciate the finer things and details in life.
They're sometimes away…and they are
SOMETIMES HOME.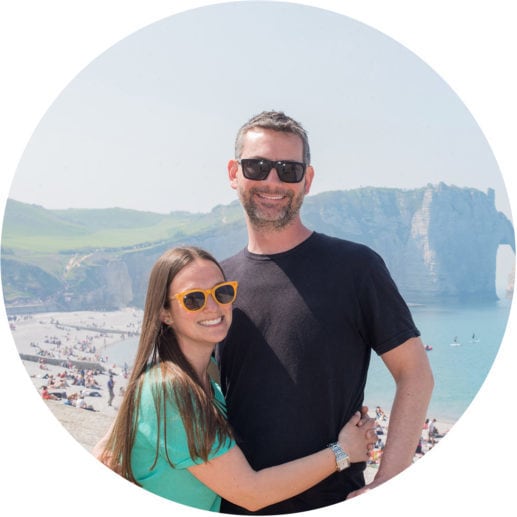 They have traveled to:
EUROPE
Europe: Austria: Vienna | Belgium: Bruges | Czech Republic: Prague | England: London | France: Bayeux, Colmar, Etretat, Honfleur, Mont Saint-Michel, Nice, Paris, Rouen, Versailles, Narbonne, Bordeaux, Lyon, Dijon, Marseille | Germany: Berlin, Munich, Passau, Schwangau, Stuttgart | Hungary: Budapest | Italy: Florence, Milan, Rome, Venice, Vatican City | Portugal: Lisbon, Tomar | The Netherlands: Amsterdam, Edam, Almere | Spain: Barcelona, Cordoba, Marbella, Granada, Seville, Madrid, Segovia, Toledo, Zaragoza, Cadiz, Jerez de la Frontera
Scandinavia: Denmark: Copenhagen | Norway: Bergen, Oslo, Tromso, Trondheim | Sweden: Stockholm | Iceland
ASIA
Japan: Himeji, Hiroshima, Kyoto, Miyajima Island, Nara, Nikko, Osaka, Tokyo, Kamakura, Fujiyoshida
Thailand: Bangkok, Chiang Mai, Phuket, Railay Beach, Phi Phi Islands
MIDDLE EAST
Israel: Haifa, Jerusalem, Netanya, Tel Aviv
CARIBBEAN
Aruba | Dominican Republic: Punta Cana, La Romana | Jamaica: Montego Bay | Puerto Rico: San Juan | St. Martin | St. John | St. Lucia
CENTRAL AMERICA
Belize: San Ignacio, Hopkins | Costa Rica: Guanacaste, La Fortuna and Arenal, Monteverde, Punta Arenas, San Jose, Torteguero | Guatemala: Tikal
NORTH AMERICA
(north to south, east to west)
Canada: Montreal | Toronto | Vancouver | Victoria
United States: Vermont | Rhode Island | Massachusetts | Connecticut | New York | Pennsylvania | Virginia | North Carolina | South Carolina | Georgia | Florida | Alabama | Tennessee | Ohio | Michigan | Illinois | Texas | Nevada | California | Washington
Mexico: Acapulo, Cabo San Lucas, Rosarito,| Tijuana, Merida, Tulum, Playa del Carmen
Please

contact us

 for press or media inquiries and partnerships.