Interested in working with us? We are syndicated writers and content creators who find strength in great partnerships and helping companies reach their goals.
Contact Us:
mikkel (at) sometimeshome (dot) com or fill out our contact form here.
Sometimes Home is Available for:
Sponsored posts
FAM/Press trips
Hosting Twitter chats
Product reviews (photography, home and travel related)
Commissioned photography services (including interiors, exteriors, food, portraits, landscapes, etc.)
Brand ambassadorships
Freelance writing
Social media takeovers (Instagram, Twitter, Facebook)
Giveaways
Please note we provide honest information to our readers in order to maintain a great reputation for genuine content.
Who We Are:
This site was born out of a deep love for travel and a passion for sharing genuine, sound advice and knowledge to those who wish to see the world. Our readers gain insight and inspiration for their future trips from Sometimes Home, and continue on journeys that enrich their lives.
We are available for various partnership opportunities.

What We Focus On:
We are "yes!" people – we love to explore teaming up for befitting and exciting opportunities. Our coverage includes, but is not limited to:
Experiential tours
Note-worthy accommodations (including boutique, luxury, resorts and eco-friendly hotels)
Trip itineraries
Photography and travel tips
Food
Drinks, including vineyards, wineries, breweries and distilleries
Art (museums, street art, live music, architecture, gardens, etc.)
Themed experiences
Cruises
International and domestic travel
Solo travel
Couples trips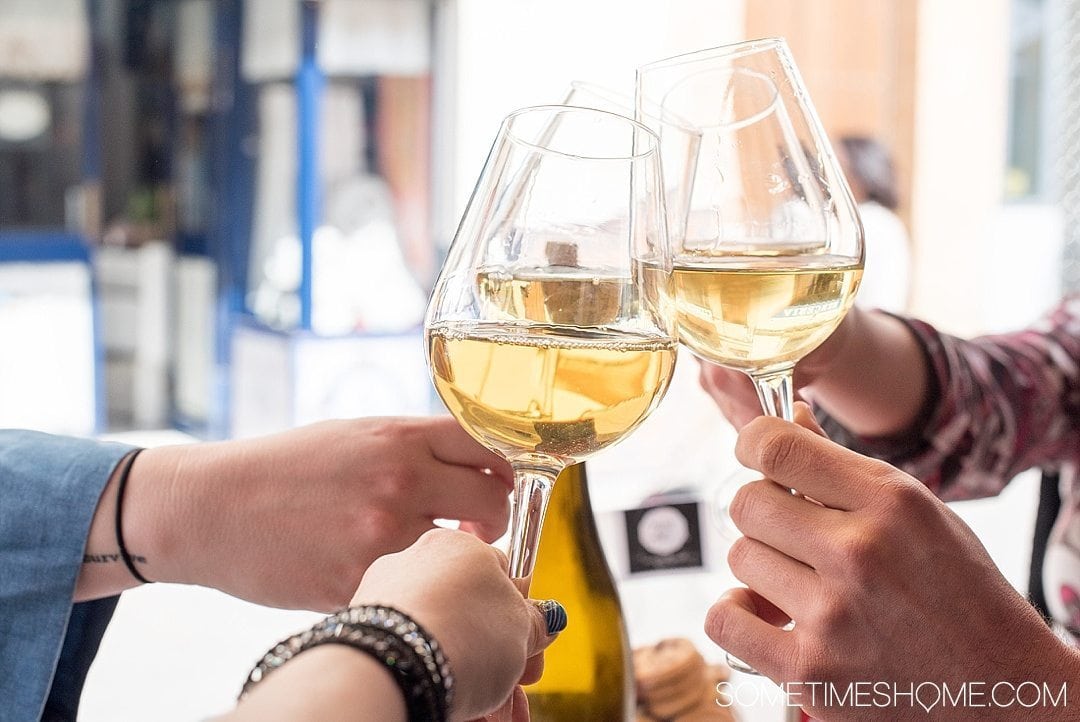 What Partners are Saying:
"Mikkel and Dan Woodruff were a delight to work with on their recent trip to York County, Pa. Their professionalism from planning to visit to publication was outstanding. These two truly check all the boxes: fantastic writers, wonderful photographers, quick turnaround on pieces, and great social media prowess. I can't wait to welcome them back to our destination!"
— Chrissy Tobias, Communications Specialist, Explore York
"Mikkel and Dan have always been two of my favorite travel bloggers to work with! I've had the pleasure of hosting them in Winston-Salem, NC on more than one occasion, and each time, they come prepared to WORK. They are sure they cover as much of the destination as possible — and not just trying trendy foods — they're learning the history, meeting the owners, and even getting the inside scoop from locals.
These are the kind of people you want to visit your destination! Their feedback is authentic and always true to the place…and to me that kind of coverage is priceless."
— Brittany Norton, Public Relations Manager, Visit Winston-Salem
"Mikkel and Dan are travel enthusiasts with a keen understanding of who their followers are and what those travelers need for an excellent trip. I have hosted them at destinations across the Carolinas, and I found their advance prep work to be thorough and insightful.
The social media they provide is appealing and clever. Occasionally, they've uncovered shops or stops in my destinations that were new to me! Their follow-up and detailed approach to their writing after the trip was seasoned with a commitment to service and fact-checking. They do a nice job calibrating what kinds of phrasing and context make a destination relevant to their audience. They're true explorers, of the best kind."

— Susan Dosier, DK Communications Group, Charlotte