Three Things to Do in San Juan, Puerto Rico
We had a few hours in the capital city of San Juan on a family vacation that took us to Puerto Rico for a few days. We decided to stay within the northeast perimeter of the island and take a 15-minute taxi ride into the city to explore.
I was especially excited to venture out with my mother, sister, brother-in-law, and niece because it was my first time in Puerto Rico, and I was anxious to leave our hotel for an afternoon exploring new scenery and culture. It's common for cruise ships to stop in port here for a few hours as well. With a short amount of time in mind, here are three things you can see in about four hours.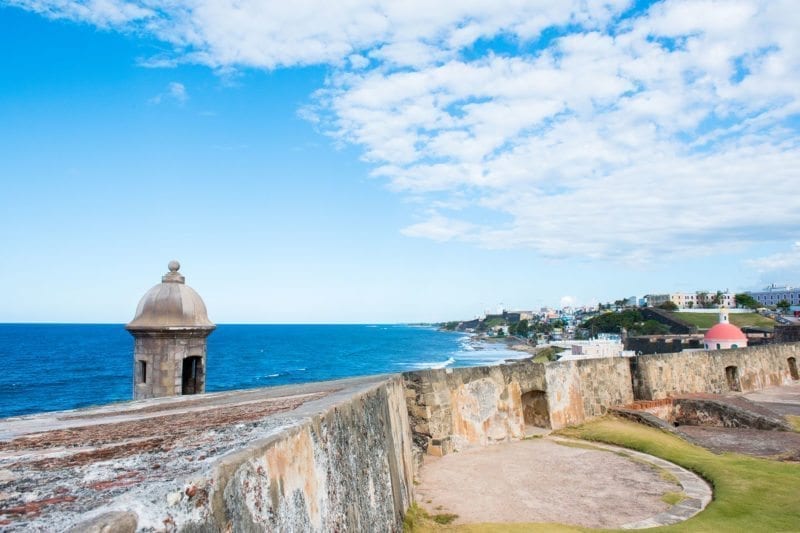 1: Roam the streets and enjoy the colors of the city
San Juan is broken up into the new and the old. Adoring historic locations and the character of older parts of cities, I was particularly curious about the squares and streets in the older section of the city. (Exploring local streets is a must wherever you roam.) The building facades are painted vibrant colors, and some of the bricks are even painted attractive blue hues.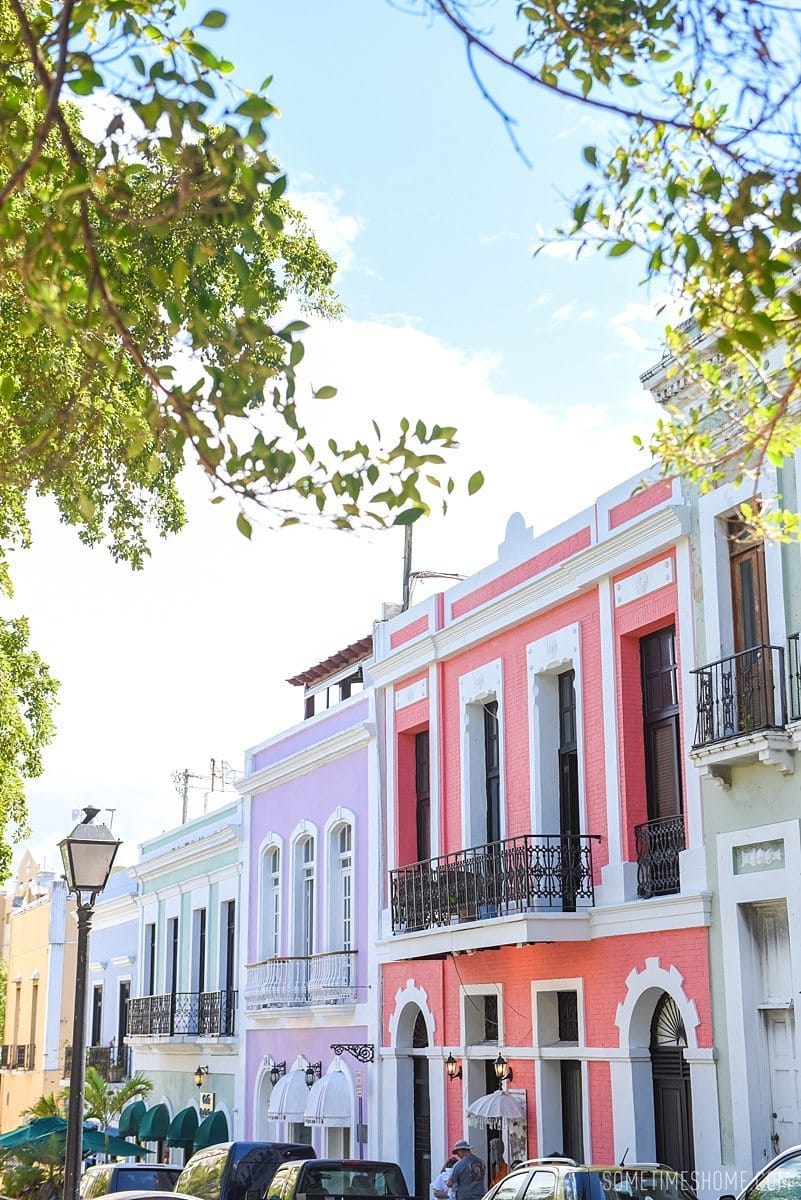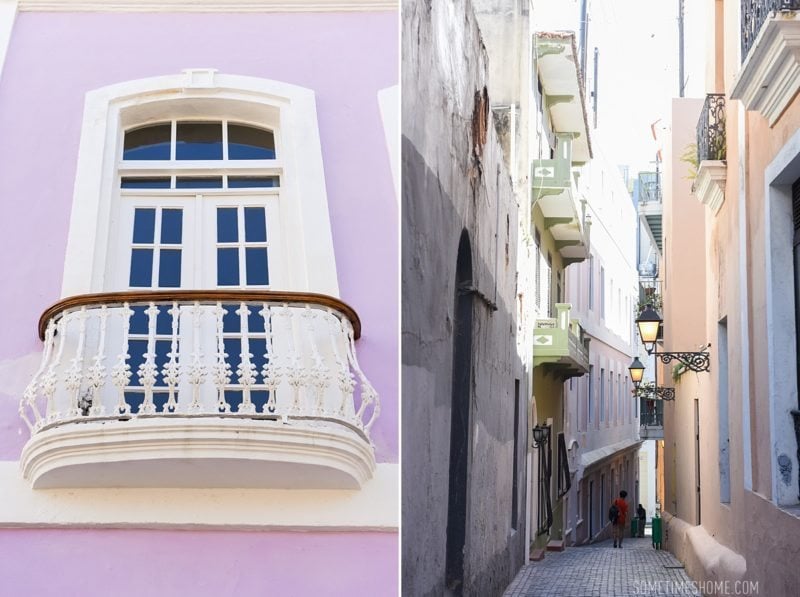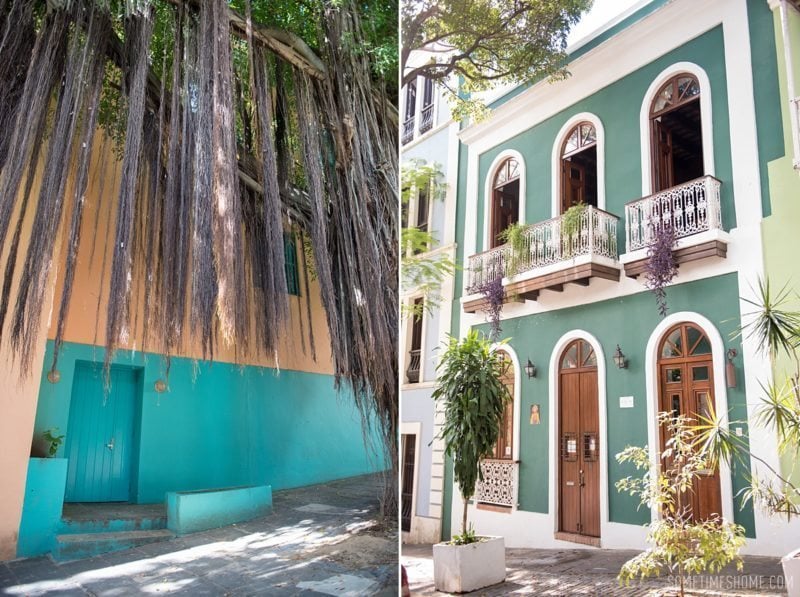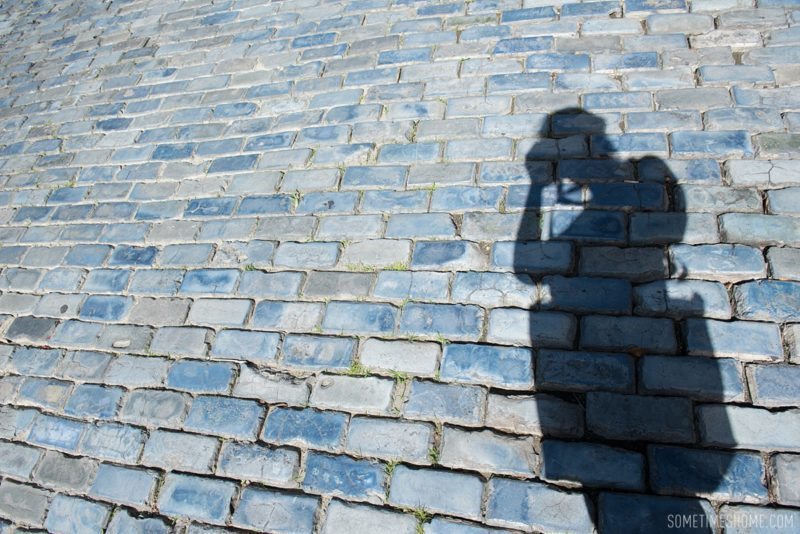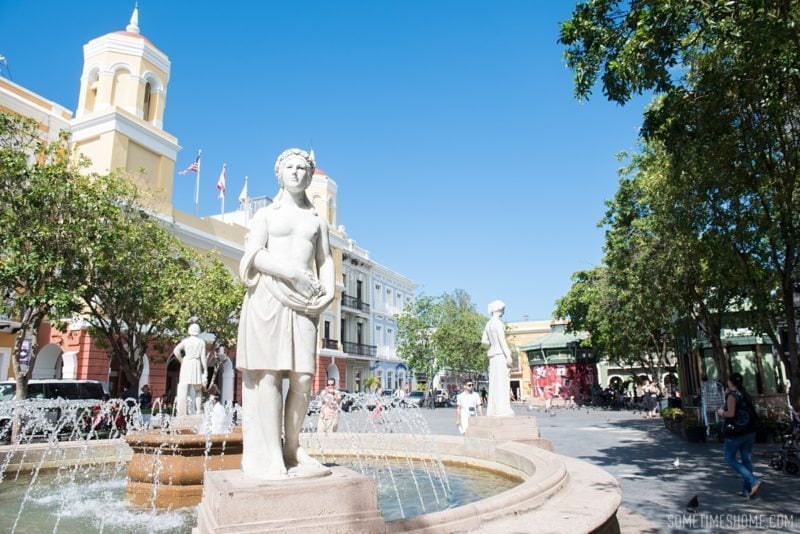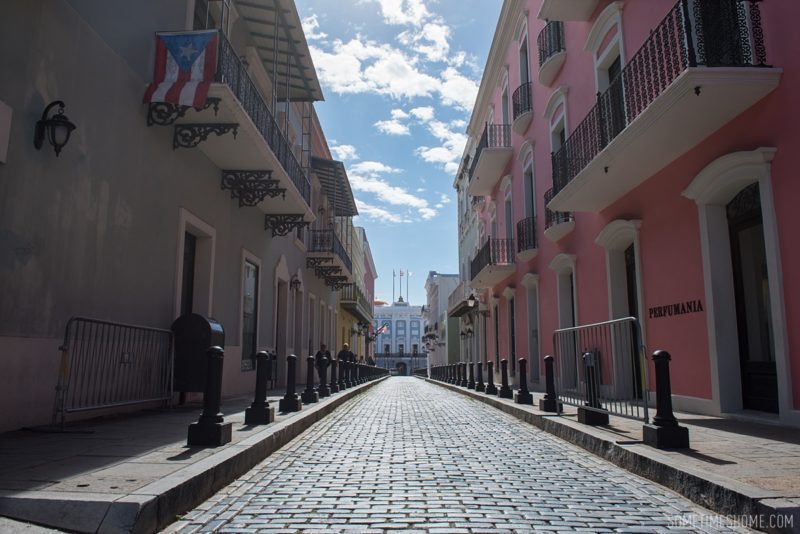 2: Stop at Barrachina, Where the Pina Colada was Invented
This restaurant has a lot of character and an open courtyard of sorts in the middle, where I stopped at the bar to get a pina colada to go. I've always loved this drink! The verdict? Though it wasn't the best I've had, it was good!
They churn them out so often it's all a mix these days, ready to be dispensed for the next tourist (as opposed to made fresh in a blender per order with real fruit). But having a pina colada at the location where it supposedly all started in 1963, by bartender Don Ramon as the sign implies? I'll bite. A "must" on any San Juan checklist!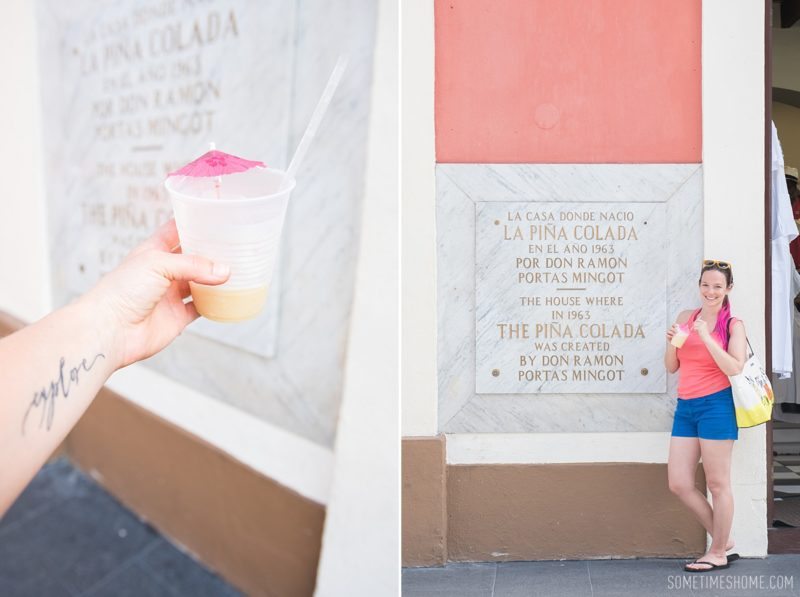 My family was ready to go back to the hotel after lunch and roam around the city a little, but I stayed behind to press on! I enjoyed walking from Barrachina down Calle de Cristo through this plaza to my last destination.
Plaza del Quinto Centenario is lovely, with two monuments (one to commemorate Columbus' voyage to the Americas and a clay totem pole signifying the origins of American people) and a wonderful fountain. It's worth a walk-through on your way to the fortress at El Morro.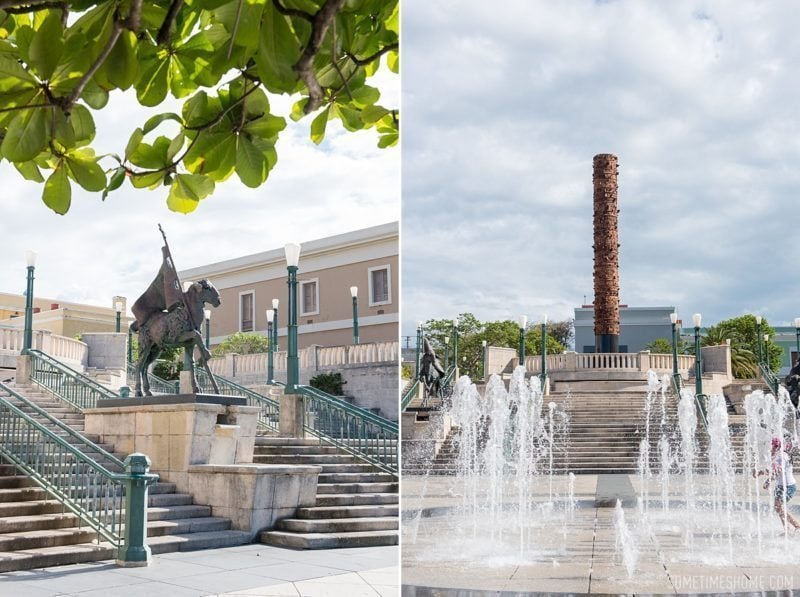 3: Visit El Morro Fortress
A UNESCO World Heritage Site, it's the most famous fortress that remained undefeated by sea – and only once by land – in its time. El Morro, aka Castillo San Felipe del Morro, overlooks the sea, and I simply loved the green grass color-blocked against the perfect blue sky that day.
Bring comfortable shoes, water, and sunscreen! Even if you don't have time to go inside, I recommend the 10-minute walk across the great lawn that leads up to it, to simply look over its fortified walls, even for a simple but majestic glimpse of the ocean from that unique vantage point. For a nominal fee you gain access to the fortress so if you have the time head on inside!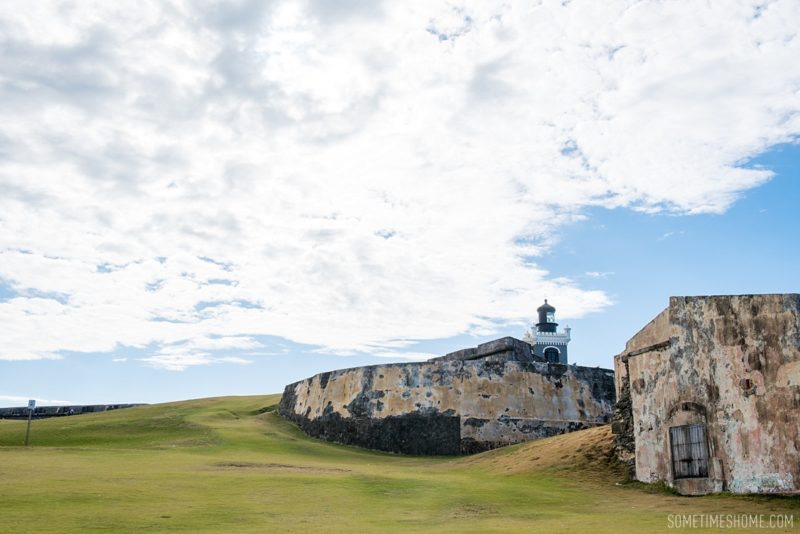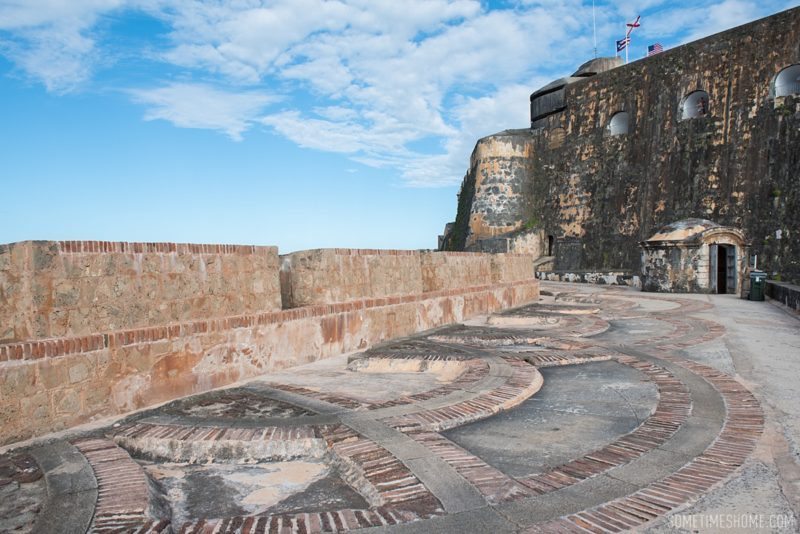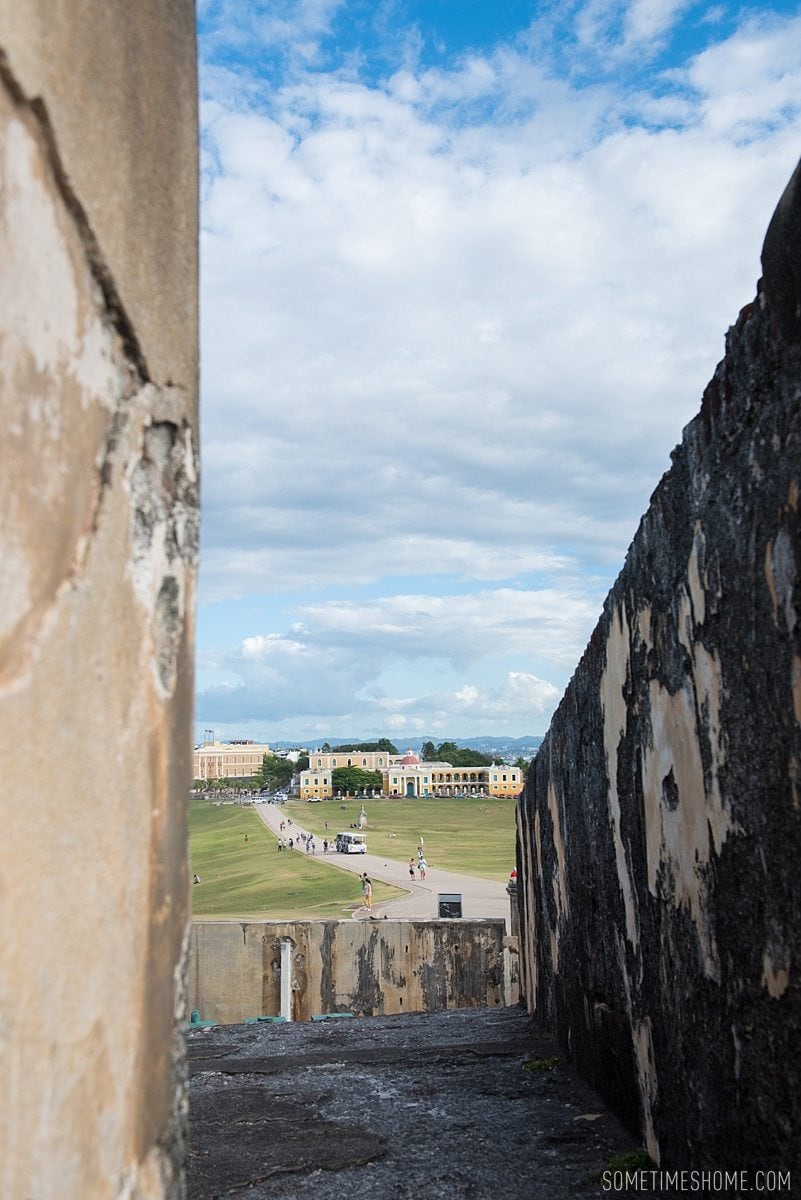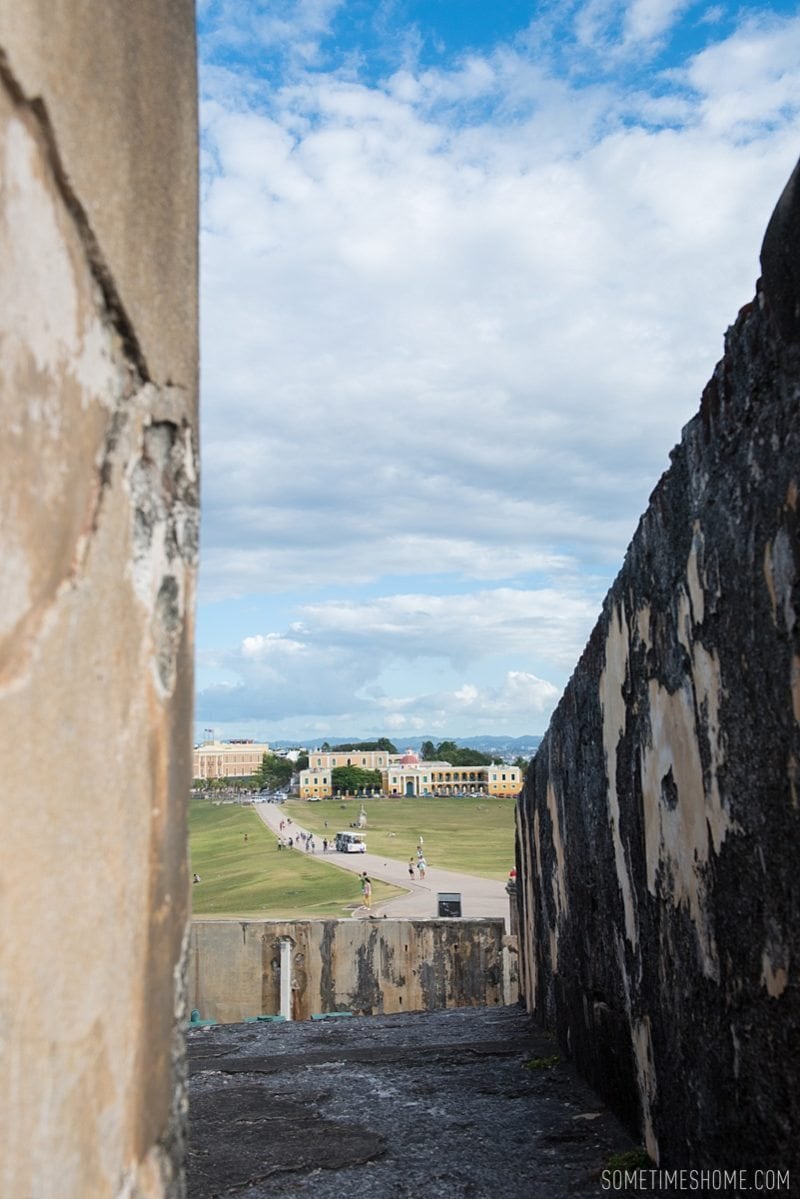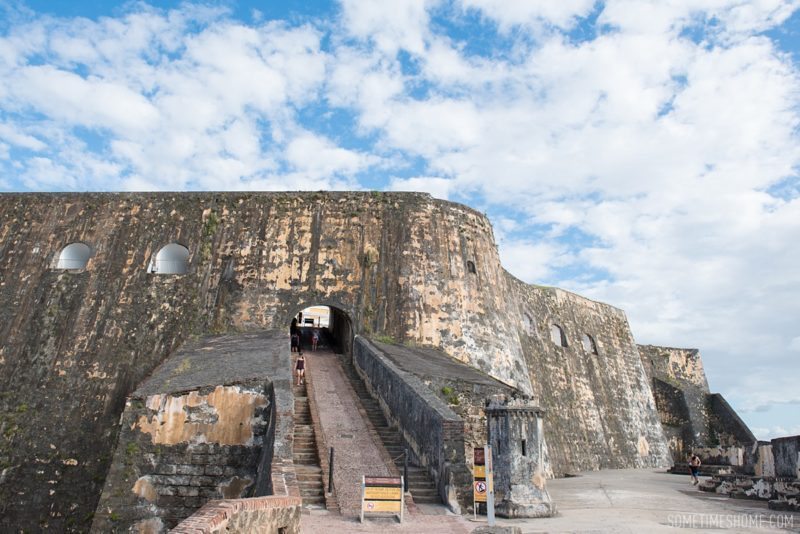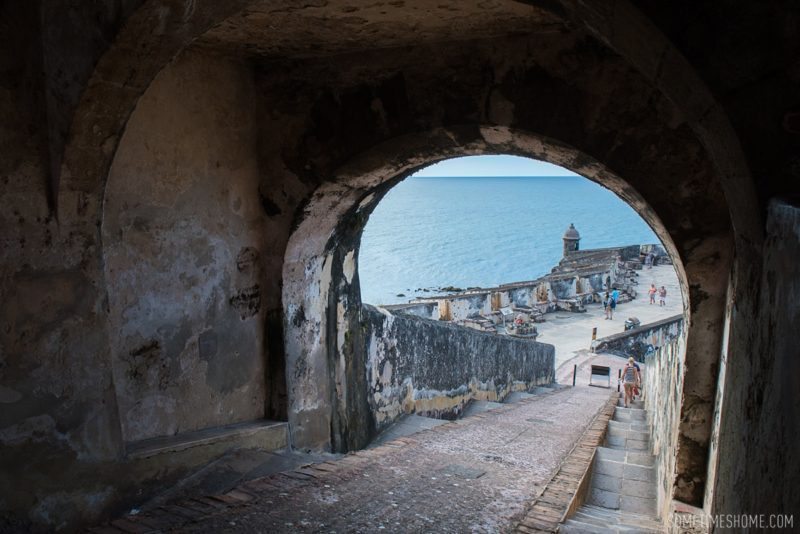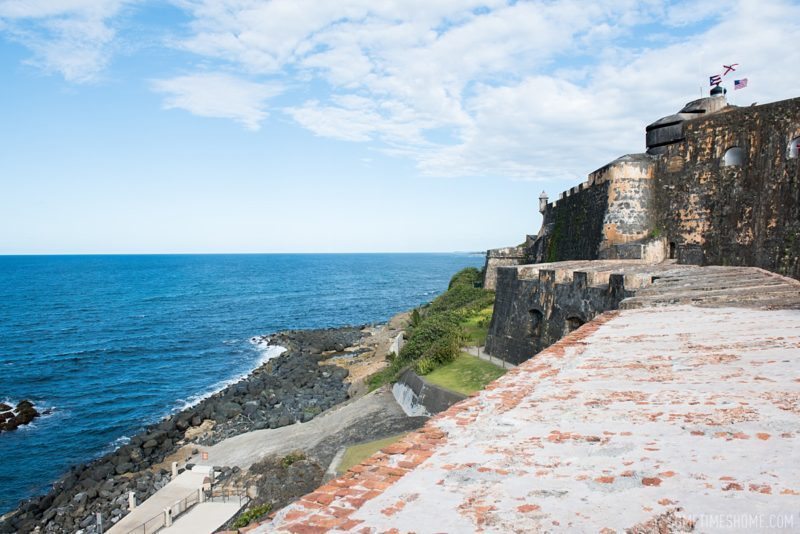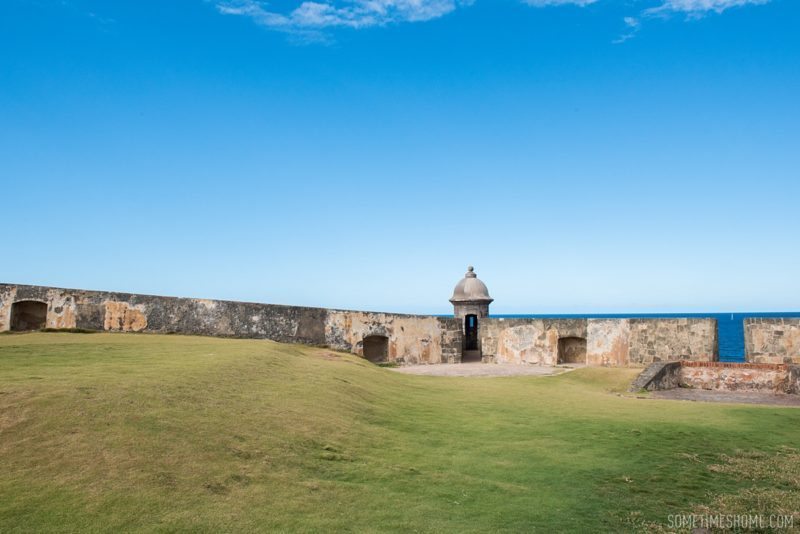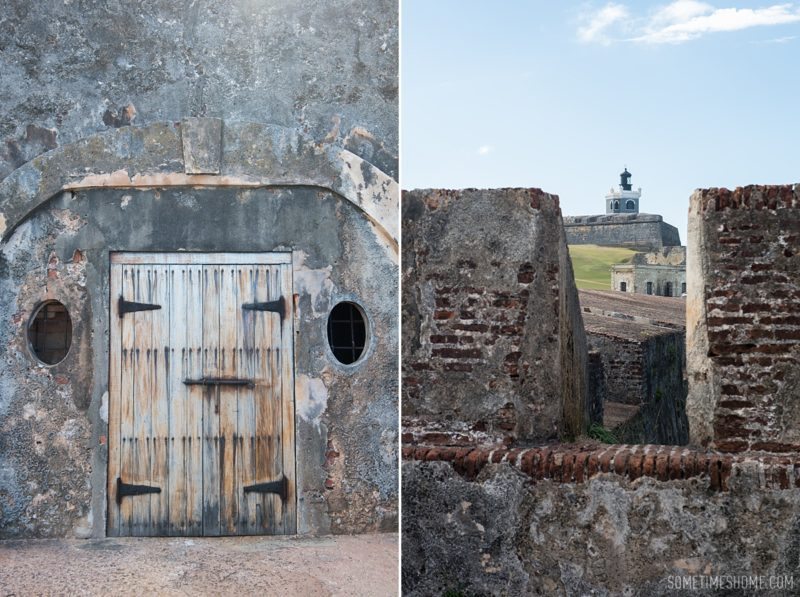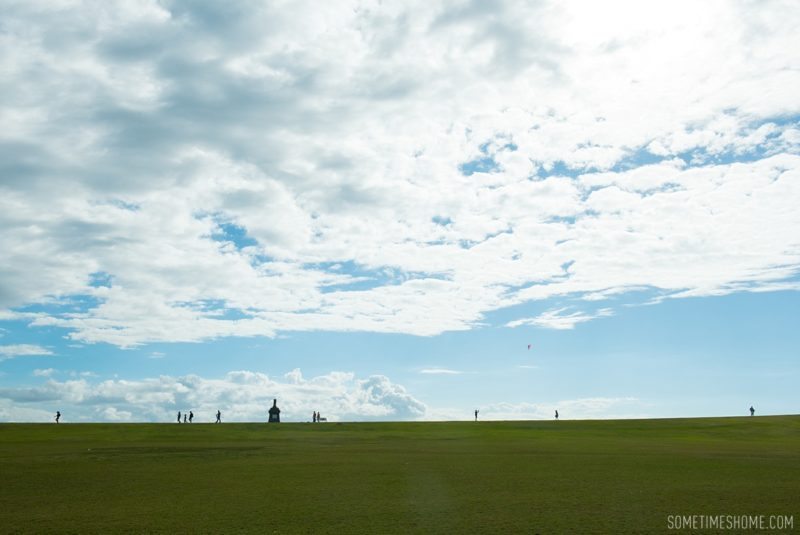 Did you go to San Juan? What's something you saw that you enjoyed?