3 Tijuana Food Tour Locations
Foodie heaven isn't the first thing I think of in Tijuana, but I was delighted to find my thoughts altered after a recent trip and was looking forward to bringing you 3 locations to hit upon a Tijuana food tour, of sorts. Whether it's a flight away or a drive away (for you Californians, especially!) here's three not-to-miss places for good eats and drinks in this city just south of the United States border:
Telefonica Gastro Park
Caesar's
Norte
Telefonica Gastro Park
This destination was an absolute highlight of our visit. From grilled sandwiches to ceviche, to gourmet cheeses, to craft beer, tacos and more they have something for everyone. Dare I say it's even a bit…hipster? I never expected to experience such a gem in the city but it was incredible and worth the trip. For more info check out our more detailed review of Telefonica here.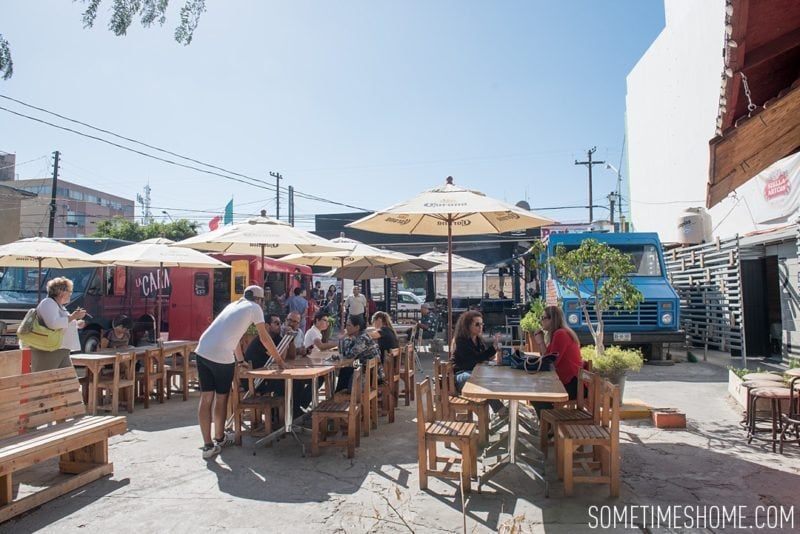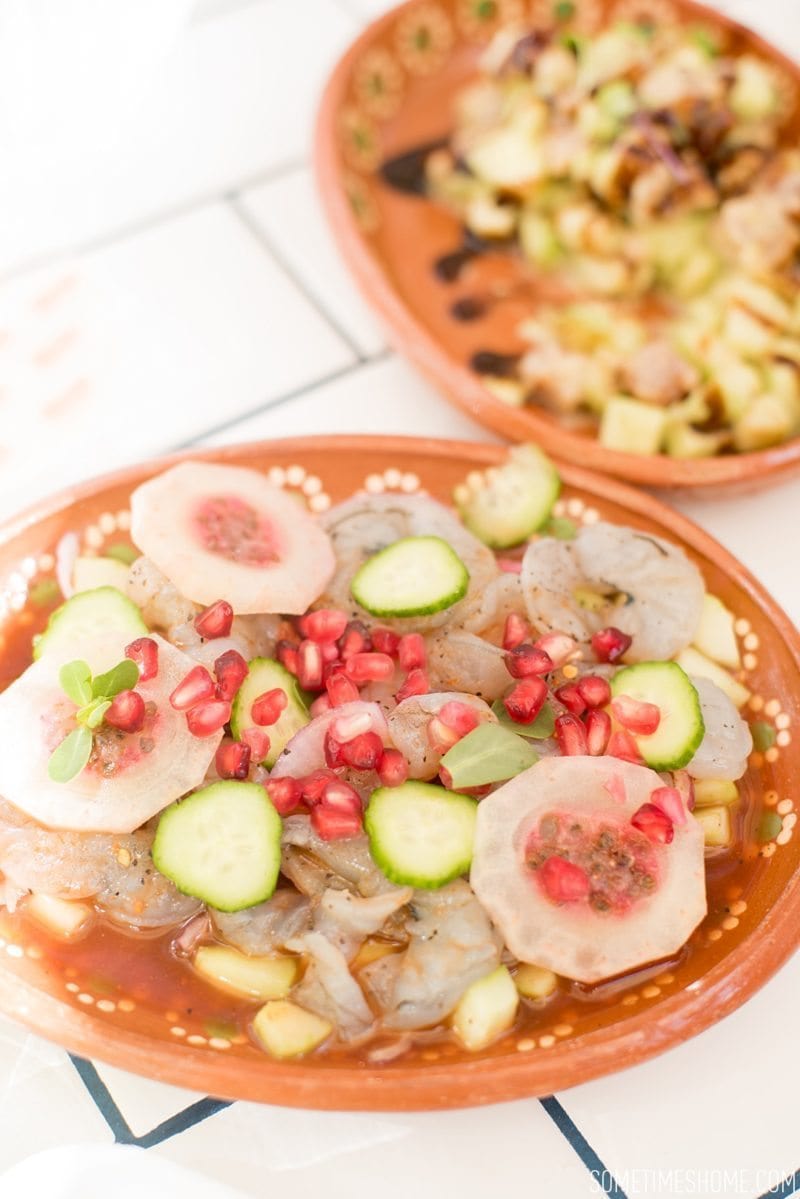 Address: Av. Ocampo #2036, Entre Blvd. Agua Caliente y Calle 11, Tijuana, Mexico
Caesar's
Caesar's Restaurant and Bar was founded in 1927 and their claim-to-fame is the invention of the Ceasar salad. They prepare it table side and seeing a lot of eggs, oil and anchovies going into the dressing had me wondering if it really could be tasty…but WOW was it delicious! I couldn't believe how incredible it was – certainly the best Caesar salad I've ever had. I can't recommend it enough!
Address: Revolucion Avenue between 4th and 5th Streets, Tijuana, Mexico 22000
Norte Brewing Co.
Who knew Tijuana was so in tune with the craft beer movement? We stopped at Norte Brewing Co. to enjoy some afternoon brews but the thing that struck me most upon entering the space was its amazing view.
The beer was really good and we sipped on flights, snacked on pretzels, and looked out to the Mexican flag blowing in the breeze beyond the floor-to-ceiling windows.
It's in downtown Tijuana, on the fifth floor of the Foreign Club parking lot.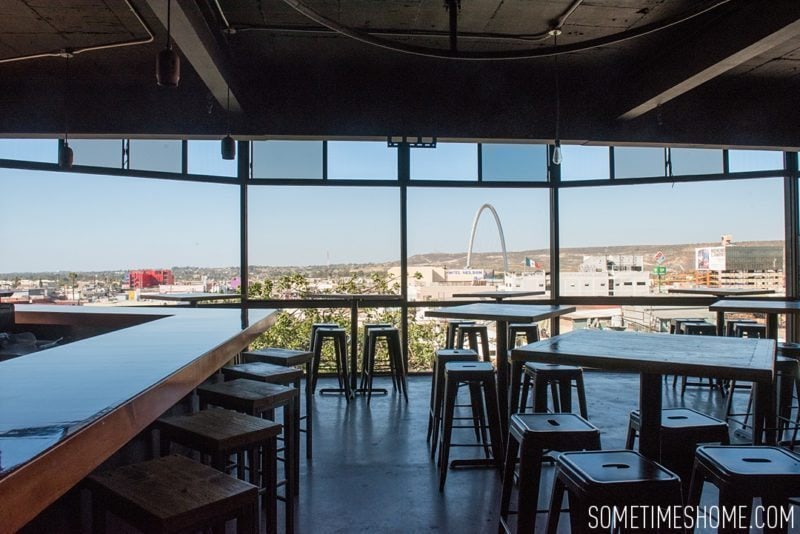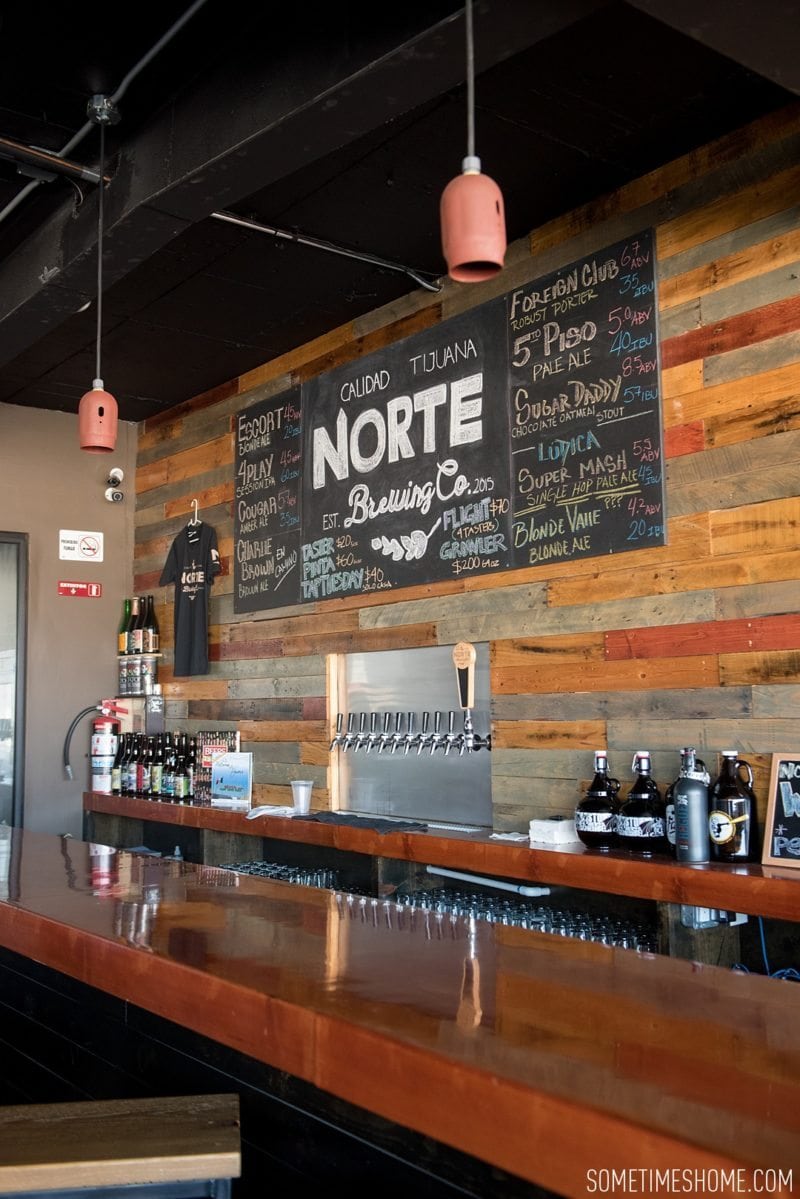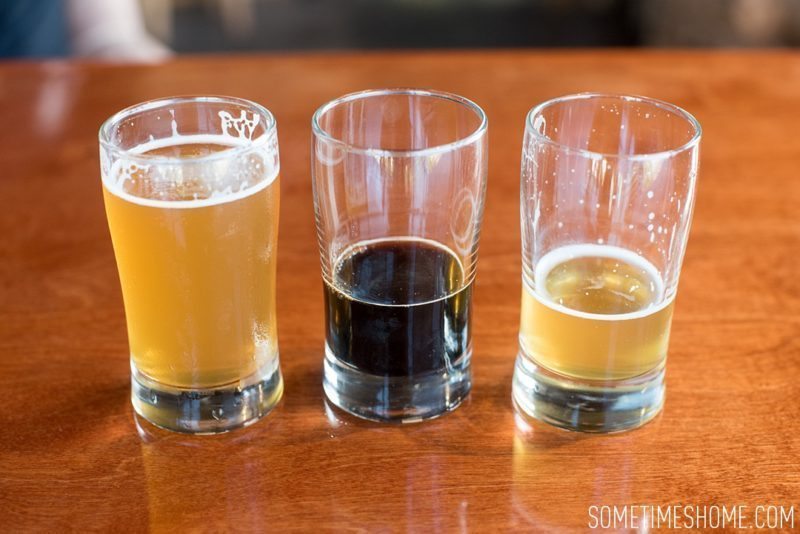 Address: Calle 4TA, 22000 Tijuana, Mexico
Going to Mexico? Read this next:
Love food and want to spread the delicious love? Save the image below to Pinterest help spread the word!