Foodie's Paradise: Telefonica Gastro Park Food Trucks in Tijuana
Food trucks in Tijuana are easy to find if you head straight to Telefonica Gastro Park. If you're visiting the area it's certainly worth a trip to see it whether it's a 10 minute drive or an hour; the general consensus of our group of about eight people visiting the region was it was a highlight of our trip. Well curated with something for everyone, it's great for meat lovers, lactose intolerant, gluten free, and vegetarians alike. It's certainly enjoyable for beer aficionados as well, as the beer was a-plenty at our table and plans for their own brewery, called "Airplane Mode: On" was in the works at the time we visited.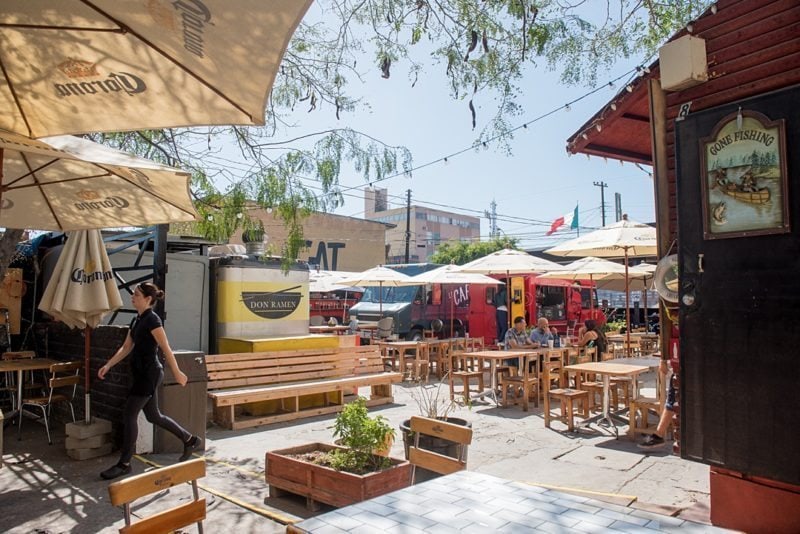 Unsuspecting, its entrance is simply a parking lots with a sign indicating you're in the right place. You walk in to a hipster paradise (succulent plants in beer bottles? Check…), complete with tables and shade umbrellas, stationary food trucks and welcoming people.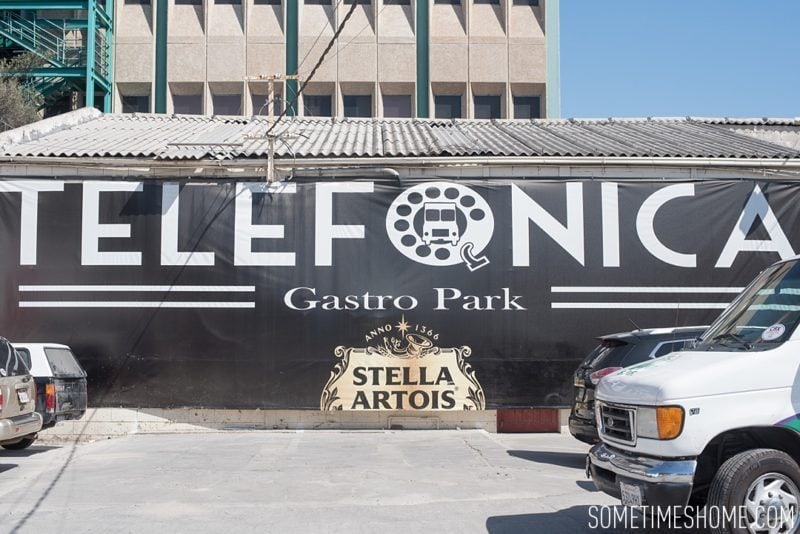 We were welcomed to this 2.5 year old establishment with open arms and luckily, empty stomachs. (We left fully stuffed, by the way!) Ottos Grill provided delicious varieties of ceviche (a personal favorite) and I washed it down with a green drink you see in the photos below. Don't let the color fool you – it was DELICIOUS. It's a non-alcoholic water based drink with loads of cucumber and lime.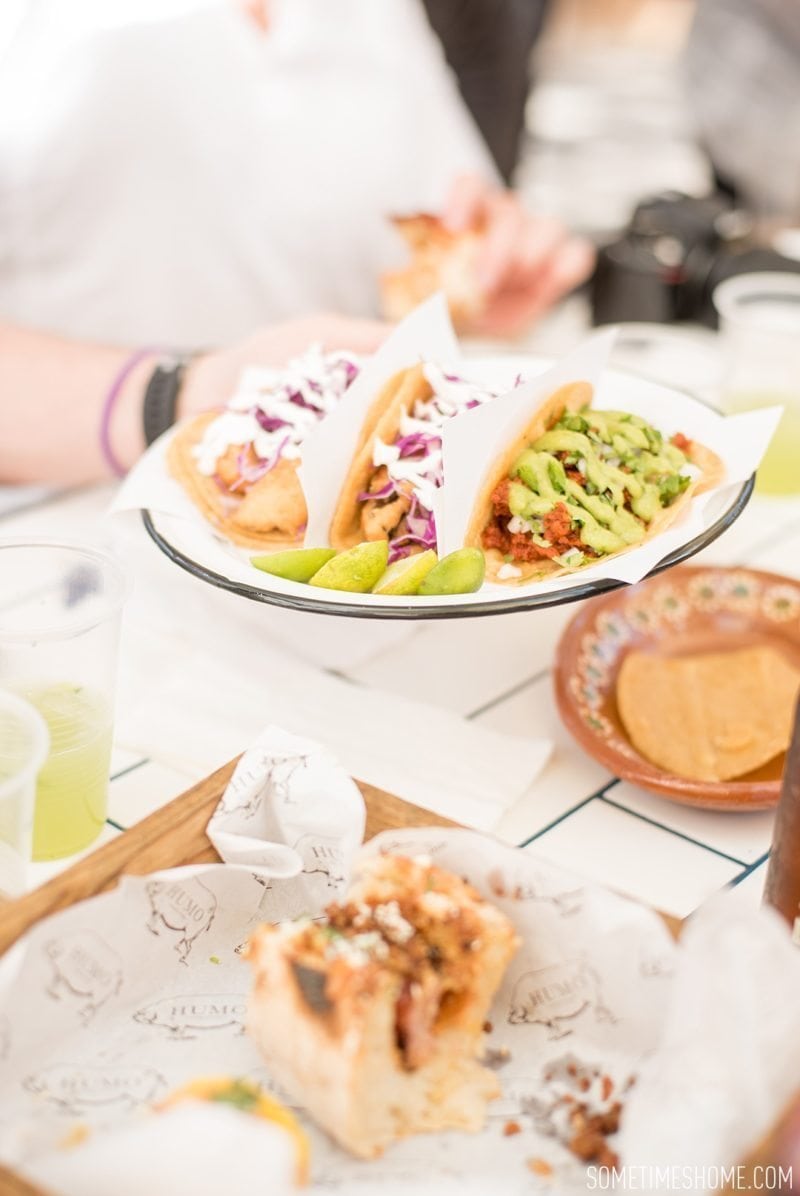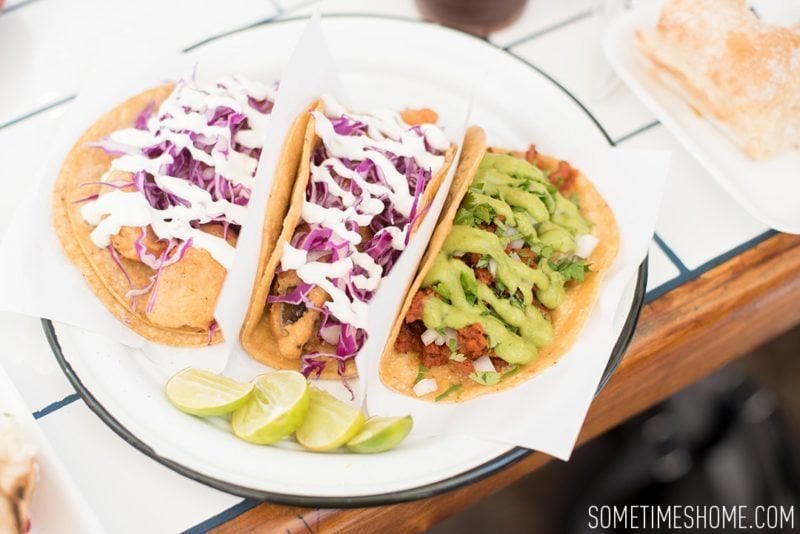 We were treated to an explanation from the chef at Taqueria Veggie, of three incredible tacos with fish, crema, cabbage and plenty of lime wedges to squeeze on (my heaven!). We were served sandwiches with homemade smoked sausage from Humo, which were divine. There's even a cheese shop there – they created a heavenly pizza for us with top quality cheese and an olive topping.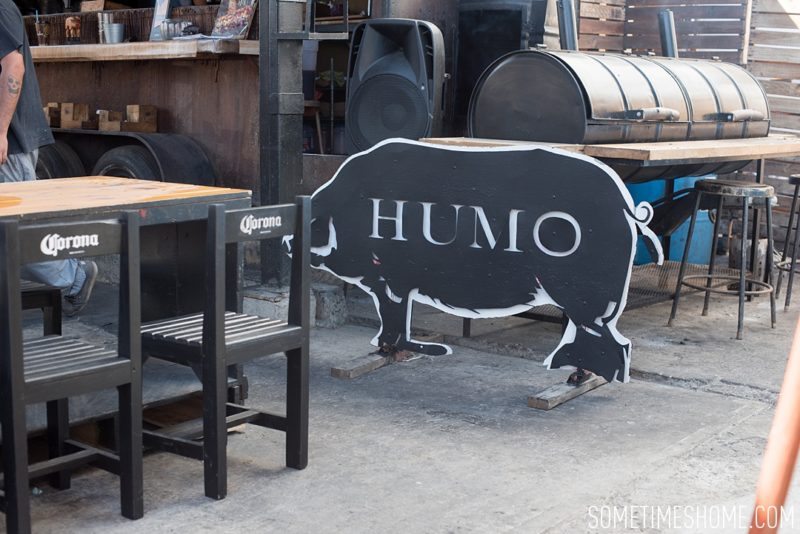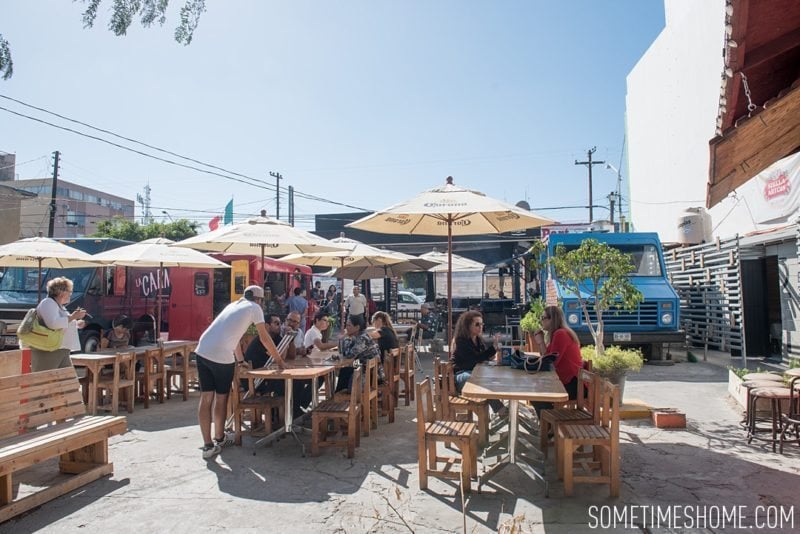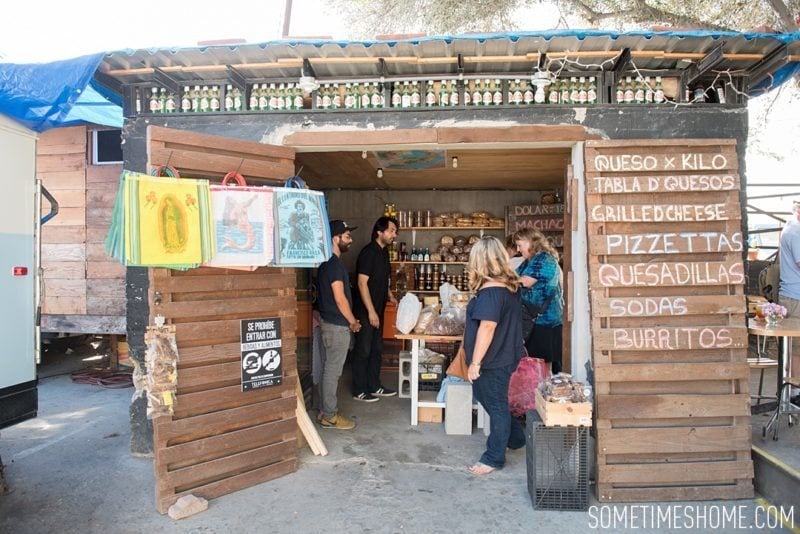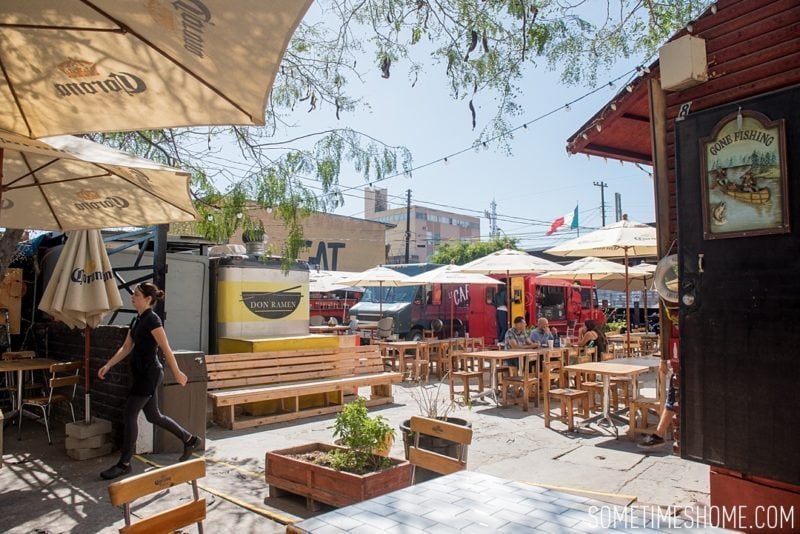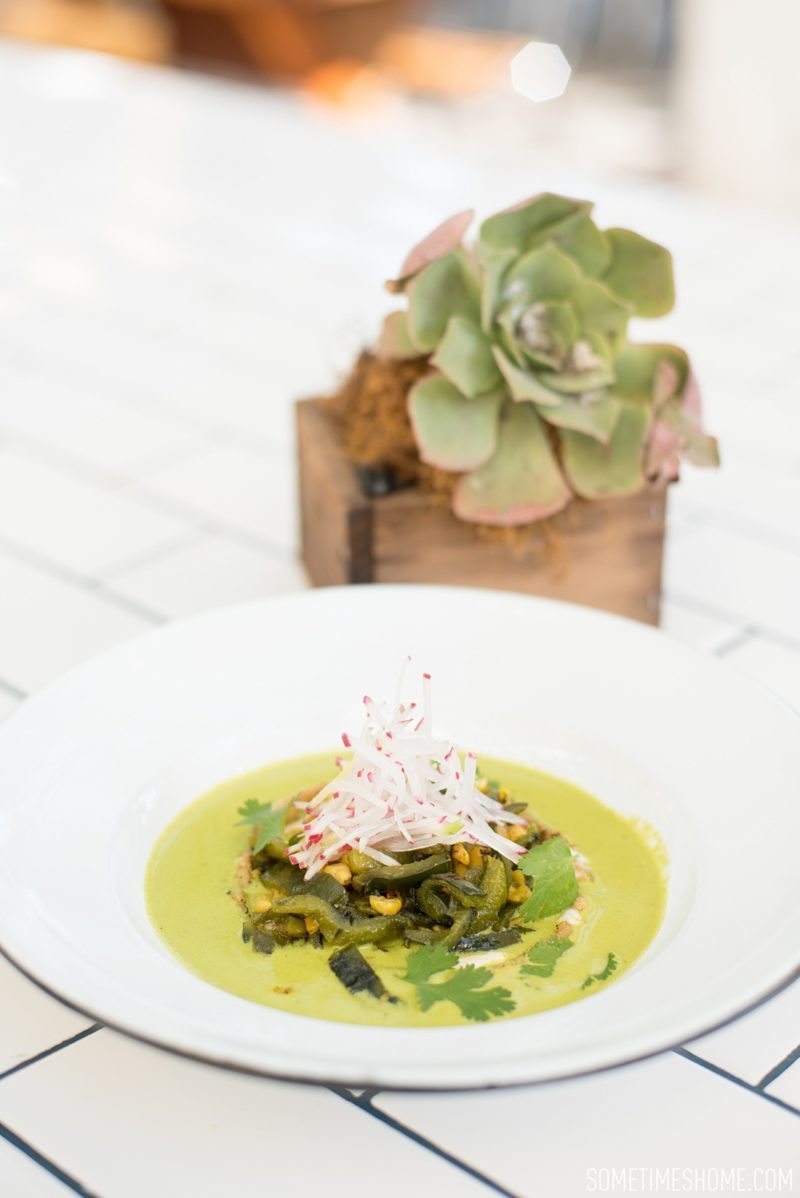 The environment is completely relaxing. Though it's in a major city you feel like you're in a little oasis between the walls of the park, created by the trucks and friends surrounding you. The Mexico sun is hot, which is why I appreciated the craft beer was cold.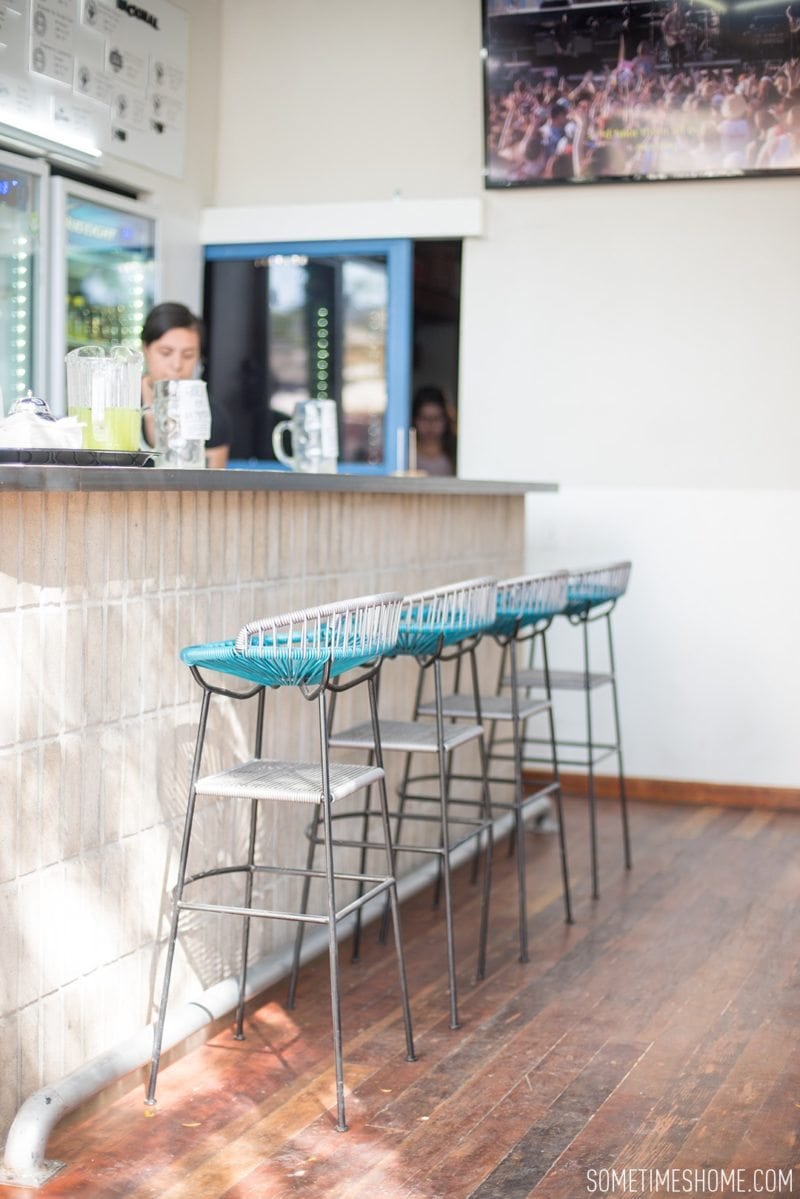 I cannot reiterate this enough: if you're planning a trip south of the border to Tijuana, an easy trip from San Diego, make this place a priority on your list and commit yourself to taking time to enjoy the atmosphere with great food and good brews. You won't regret it!
Heading to Baja California, Mexico? Also check out:
What's your favorite food truck?