If there are online deals I don't need right away but still want – a wish list, of sorts – and it's anywhere near November, I add it to a Black Friday and Cyber Monday note in my calendar. Then come this weekend, I check out if there are any promotions.
Because who doesn't love the elation of a good deal? No one I know!
We know there are endless deals and promos for this highly anticipated Black Friday weekend. (And what has developed as Cyber Monday in the page decade.) But everything listed here is either something we have, so we're subscribed to their emails and get savings notifications, or something we've been eyeing and are watching like hawks!
Disclosure: This post has affiliate links, meaning we may earn a small commission if you click the link and proceed with a purchase at no cost to you. We recommend experiences, hotels, products, and services we use and support. As Amazon Associates, we earn from qualifying purchases.
1. Stasher Bags: Up to 30% Off Sitewide and Free Shipping Over $40
We wholeheartedly believe in these bags.
Stasher bags' goal is to help save the planet by eliminating single-use plastic waste. And it makes us very unhappy every time we've had to use a Ziploc bag for something like marinating shrimp for a few hours. What a waste.
Stasher bags are made from platinum-grade silicone (which is a grade of the material even higher than food grade, made from silica (sand) and carbon, not from plastic) and offer many different size bags, which we love.
➜ Get Deeply Discounted Stasher Bags Right Now!
Use them to store liquids, food, tech chords (like headphones and chargers), art supplies, and whatever else you dream of.
If you have anything small – like a bag of M&Ms or a bunch of paperclips (because we all know storage bags aren't only for food) you can use the pocket-size bag. Or if you have something bigger, like protein to marinate, use a large, half-gallon bag.
We bought a bundle of 7 bags and cashed in on their 30% off and free shipping over $40 online deal. We know we'll have these for years. They're easily one of our favorite products on the market, of any category for anything.
Stasher bags are:
Microwave safe (and safe up to 400 degrees, even in a boiling pot of water)
Dishwasher safe
Freezer safe
Free of BPA, BPS, lead, latex, and phthalates
Food safe and approved by even the harshest of regulations, from the US to European food standards
They donate 1% of their proceeds to non-profits making a big impact on the Earth, like Surfrider Foundation. It is also a female-founded business.
**Be sure to check out the Bundle Starter Kit with 7 pieces if you're unsure what to get and the Half Gallon Bag.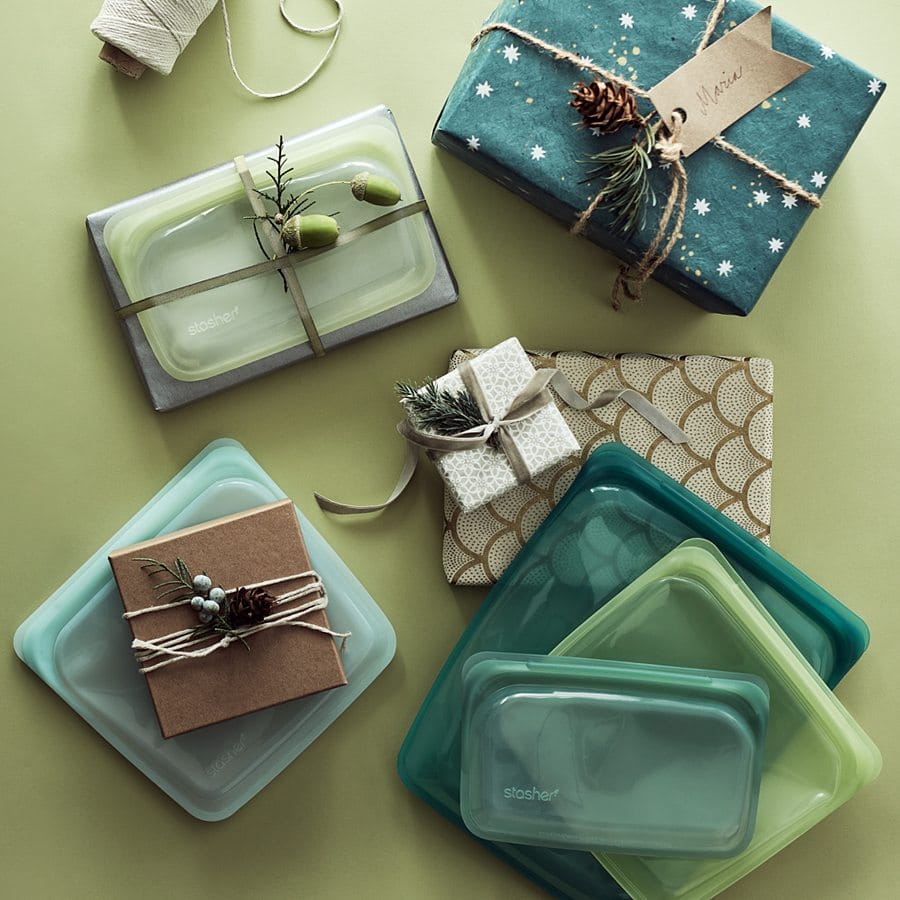 2. Deep Amazon Discounts
No one we know doesn't flock to Amazon to check their savings, even days before Black Friday. Check out our Amazon shop to see what products we recommend, many of which are currently on sale.
An example is our must-have Nomatic compression packing cubes. We didn't know these would be life-changing until we got them! They're $10 off (which is about 1/3 of the cost!) for Black Friday through Cyber Monday.
Don't have Amazon Prime? Now is the perfect time to start your free 30-day trial.
➜ Find Deals on Our Amazon Lists
3. Change of Scenery: Eco-Friendly Swimwear and Coverups 40% Off
This female-founded, small business creates the best luxury swimwear for women around the ages of 30 to 55, who want to feel sexy but don't want to look too revealing.
The best part is that Change of Scenery swimwear is made from recycled materials, created from plastic bottles, and the coverups are made from organic cotton.
They're having a sale until November 28, 2022 at 11:59 pm EST. Use code CYBER40 for 40% off site-wide! And who doesn't need a new swimsuit or cover-up for your next vacation? No time like the present to get this great deal on QUALITY swimwear.
If you are reading this after their sale and couldn't cash in on the Black Friday sales, use code SOMETIMESHOME for a discount on your first order!
➜ Treat Yourself to New Swimwear and Support a Small Female-Founded Business
4. Etsy: Up to 60% Off During
Support truly small shops and artists when you shop on Etsy. Some shops offer up to 60% savings, others 20%, and some in between.
It's our absolute favorite place to get friends and family personalized gifts. Like this custom welcome mat (because we've all been taking more walks this year to get out of the house, which inevitably dirty our shoes more, right?) or custom jewelry. (Everyone loves to see their name, especially in metal.) We even gifted custom baby blocks to a friend recently. Know a stylish friend who wants to add glitz to a face mask? Buy her a mask chain gift.
The possibilities on Etsy are endless, so head on over to see how deep the discount is on the item you want and take advantage of Cyber Week's online deals.
➜ Support Artists and Small Businesses: Shop for Holiday Presents on Etsy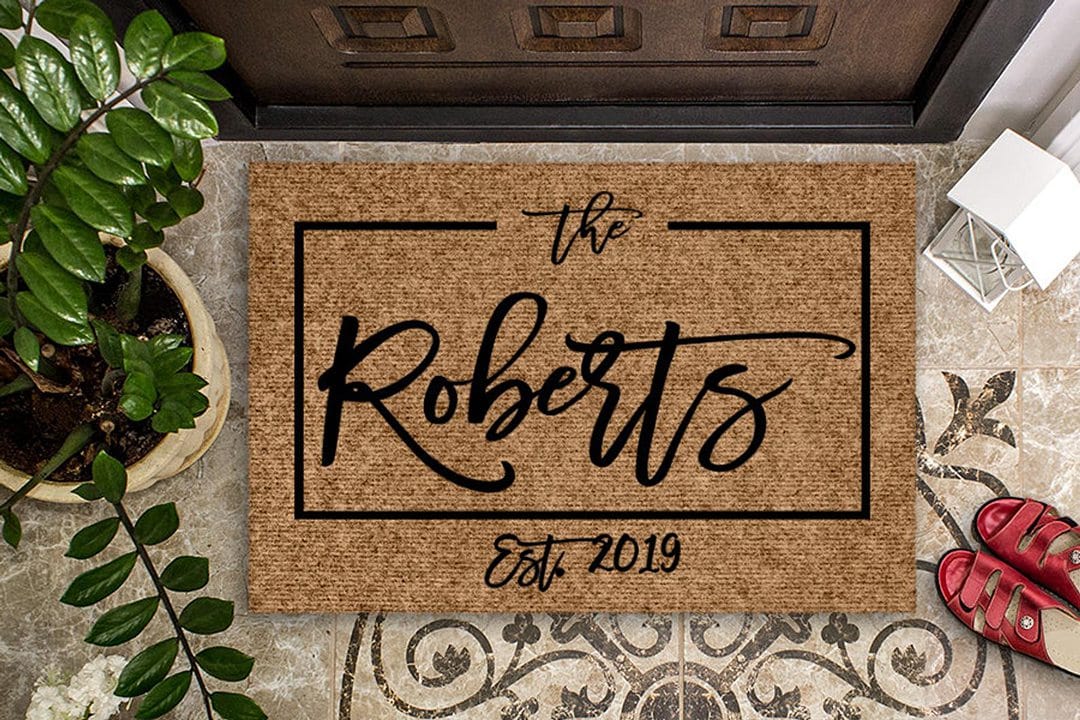 5. Artifact Uprising Printed Photography Products: Up to 20% Off
We never looked back as soon as we realized we could print very high-quality photo books we were proud of, at an affordable price on Artifact Uprising. (And if we did, it was only to shake our heads about not realizing the best quality photo books option was in front of our faces for years before we put two and two together.)
They also have great holiday cards if you haven't ordered them yet!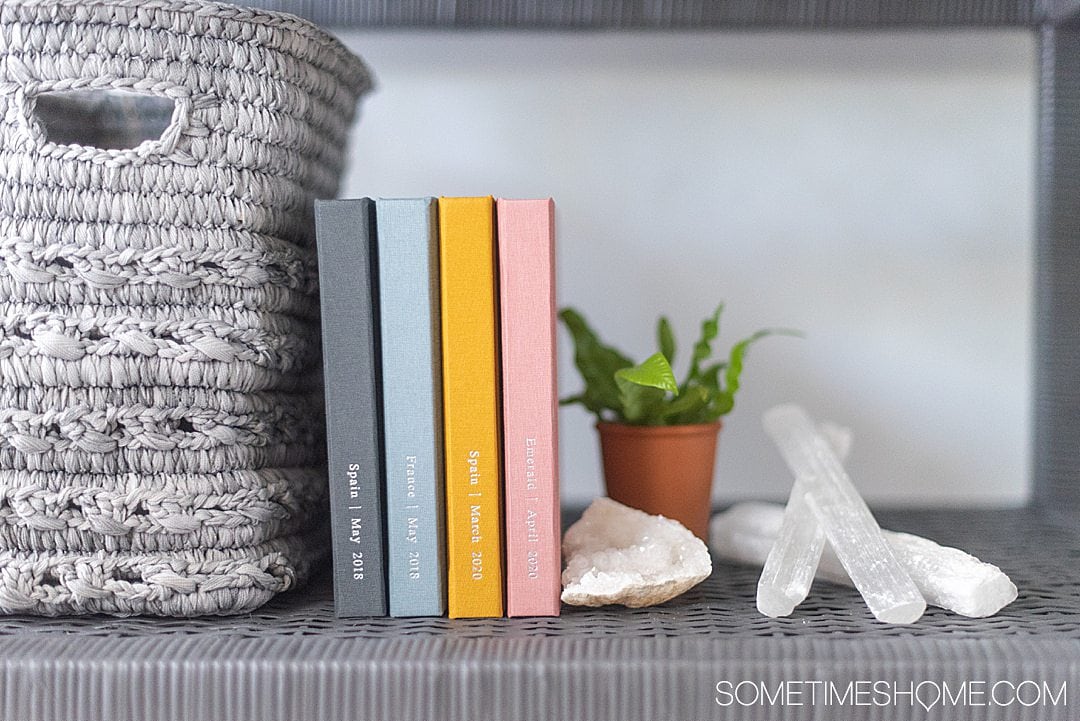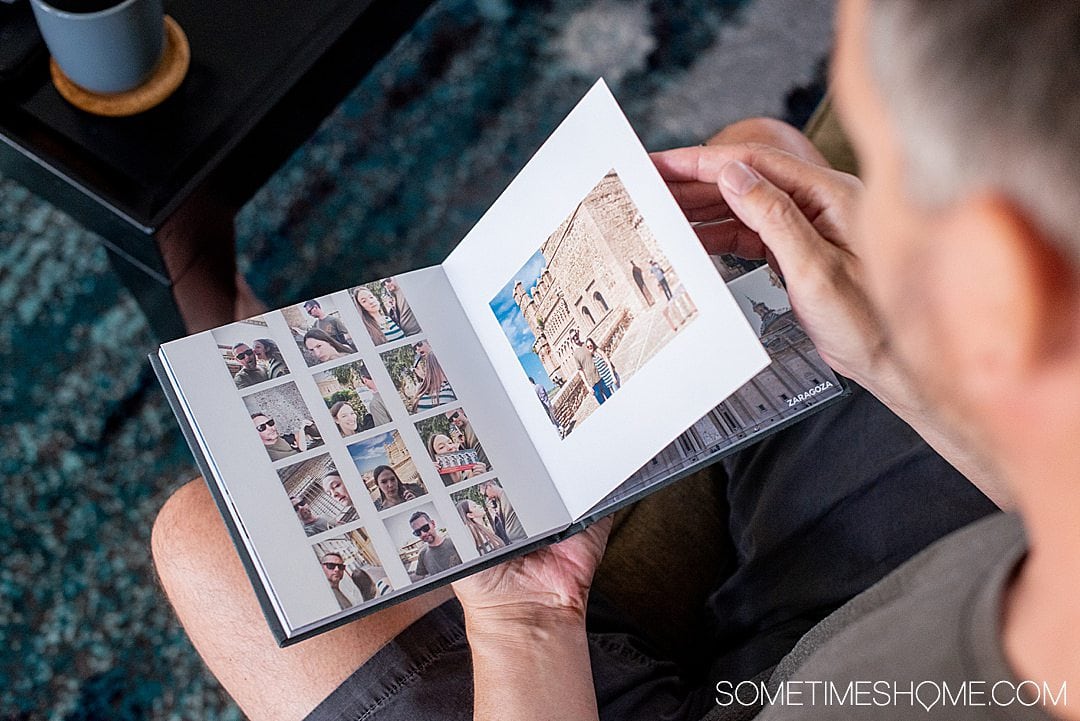 Artifact Uprising is a small business owned by a family in Colorado, who started the company to create stellar products. They use recycled materials whenever possible and are very eco-conscious.
We're working on making one of these books for each of our trips, starting with the big trips down to small ones.
They're easy to design in Artifact Uprising's online software, and there are few options to customize, which means you'll actually finish the book in record time and hit "order," unlike some other sites whose quality sucks, and they overwhelm you with so many options you can't make a decision and end up abandoning the book.
Trust us and check them out. They also have really cool press-printed cards, calendars and framed prints.
They are offering two discounts depending on the amount of money you spend, from 15% sitewide to 20% off an order $99+ with code GIFTJOY through November 28, 2022.
➜ Print Your Memories for a Discount this Holiday Season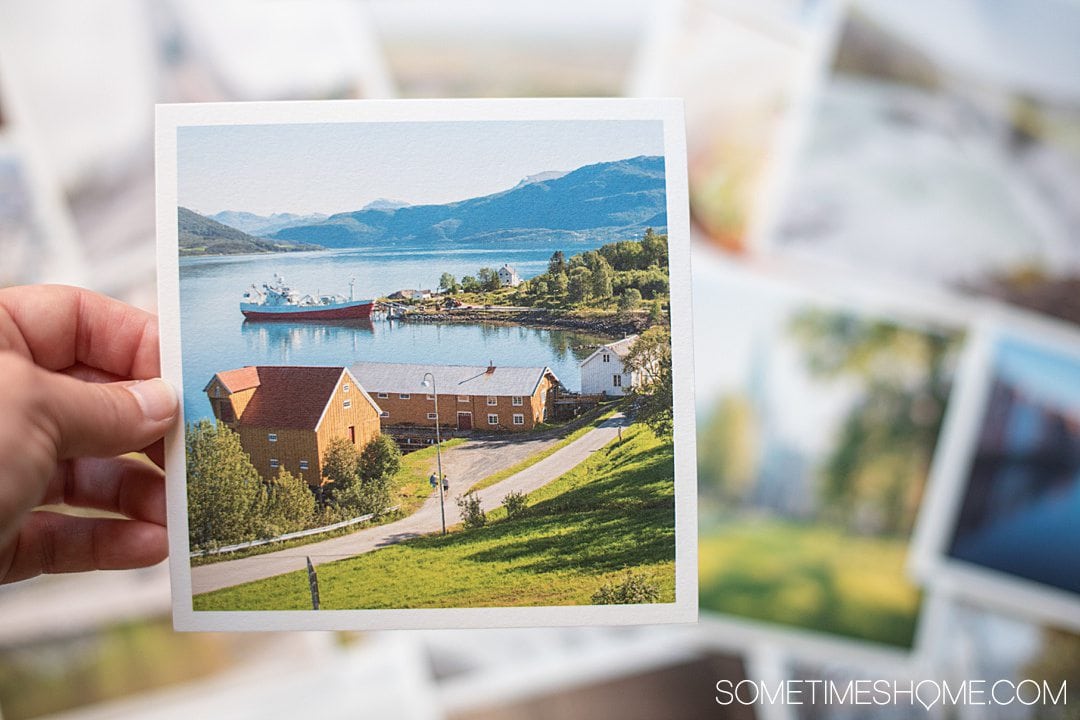 6. Goldbelly: Famous Foods from around the Country, 20% Off Sitewide
It's not a secret we LOVE food. From Barcelona's tapas to Valencia delicious typical cuisine, Slovenia dumplings and other food delicacies and beyond, food is our jam! Even food in the United States, like if we're eating our way through a southern menu or South Carolina restaurants in Fort Mill, or mastering happy hour at Disney Springs, it's special to us. And yes, we spend a lot of money on food because it makes us happy.
FOOD EXPERIENCES make us even happier, and Goldbelly helps make food experience dreams come true, right in our home. (Because we're secretly part introverts who LOVE being home too. That's why we're "Sometimes Home.")
Whether you want famous Cuban Sandwiches from Little Havana in Miami in your home or North Carolina seafood steamer pots delivered to your doorstep with free overnight shipping, Goldbelly has you covered. And it's not just any food. It's food from the MOST FAMOUS places where you can get the specialties, like lobster straight from Maine.
Goldbelly is an amazing service that brings foods from around the country to your doorstep.
They are offering 20% off their ENTIRE SITE right now! So even if you can't get to Maine for lobster rolls, they'll come to you! Use code JINGLEBELLY until November 29, 2022.
➜ Shop Goldbelly's Top 50 Famous Foods Gifts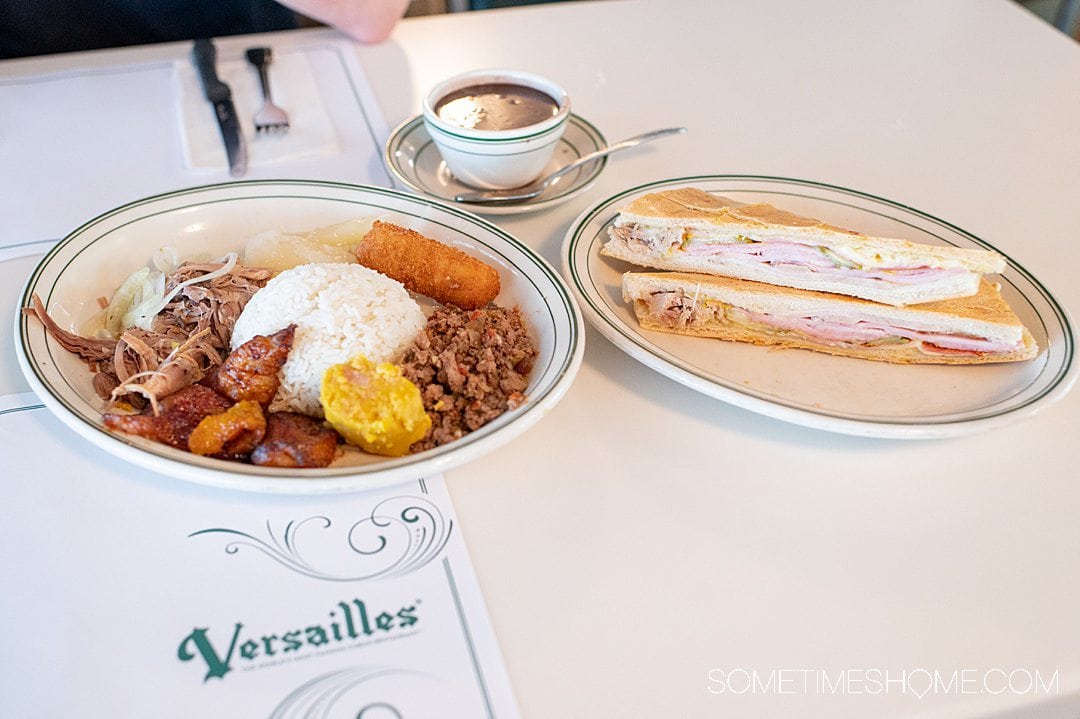 7. Devour Food Tours Around the World (including the US and Europe)
We have taken several Devour Food Tours in Europe. The guides are always perfect English speakers who live locally, and we learn SO much during the tours. If you have a trip in the future to one of the areas they give tours, you MUST sign up for one!
What better time to book a food tour for the future than now, with a deep discount? Use code BFRIDAY2022 for 25% off a tour (gift cards are excluded from the sale but it's always a good idea to buy a gift card for the traveler in your life, regardless).
Tour locations include:
Italy: Florence, Rome, Venice
Spain: Madrid, Barcelona, Seville, San Sebastian
France: Paris
Portugal: Lisbon
UK: London
United States: Chicogo, Boston, New Orleans, New York City, San Francisco
➜ Secure Your Food Tour Date Now and Get a Discount!
8. CabinZero Backpacks Online Deals: Up to 50% Off
Our Cabin Zero backpacks became our #1 luggage as soon as we got them. And we've been spreading the word about them since they've been in our lives.
These backpacks fit so much more than we ever thought possible when we saw them online – or even when we first saw them in person. But once we started to pack it full of our clothes, shoes, toiletries and more, we were very impressed. We can pack these for a two-week trip and we're ready to go.
We use them for travel abroad and road trips. They fit quite nicely in our car trunks. And since they take up less space than typical luggage, that leaves way more room for other items we want to pack in our vehicles. We also love all the compartments our backpacks have.
We enjoy being mobile with them on our backs instead of lugging around luggage on wheels on cobblestone streets in Europe. They have also always fit in any overhead bin on any plane we've been on, from a small commuter plane to huge cross-continent planes. They actually fit under our seats too.
Cabin Zero is running a sale for Black Friday, for up to 50% off on select items. We've seen savings of over $100 on some of their huge bags we L-O-V-E.
➜ Get New Travel Backpacks at CabinZero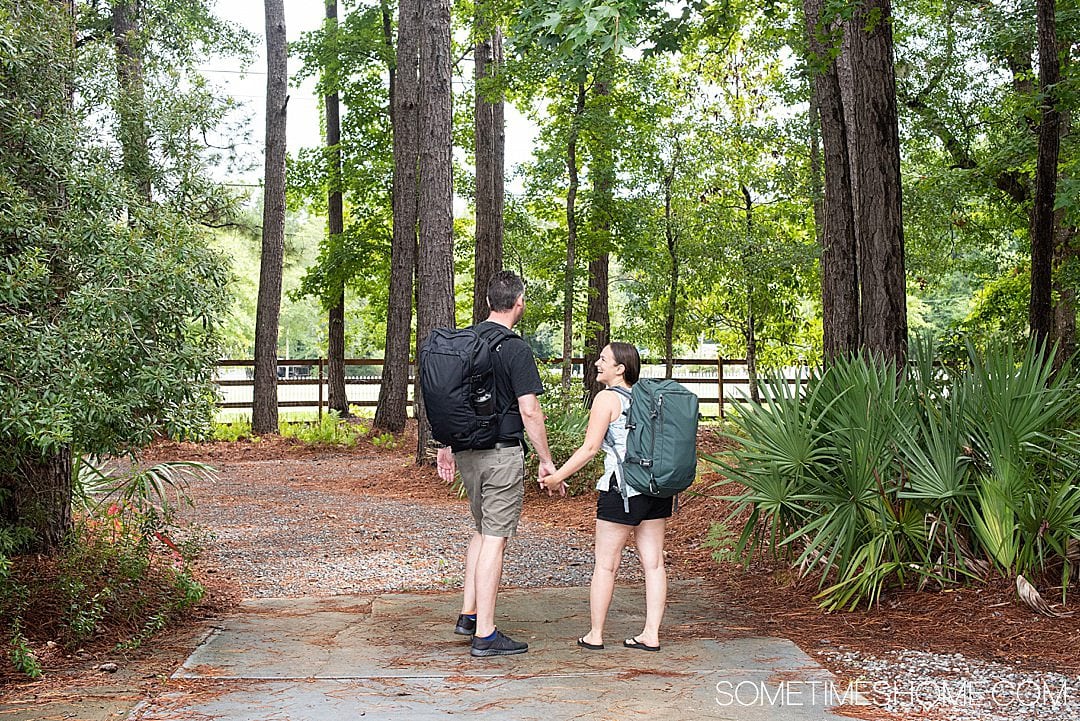 9. shopDisney Store Savings, 30% Off
We go to Orlando a lot and Disney World (especially Disney Springs) is always on our list of must-stop locations. But you don't have to wait until you're at a Disney park, whether at Walt Disney World in Orlando or Tokyo Disney, to get your Disney gear and toys! Especially Mickey Ears. You can do it online.
shopDisney is offering Black Friday savings of 30% off site-wide, plus free shipping on orders of $75+, with code MAGIC.
➜ Shop Disney Deals on ShopDisney Before They End!
10. Nespresso VertuoPlus Espresso and Coffee Maker: Nearly $75 Off
We resisted getting a Nespresso for a while. We already had a Keurig, so why would we need two coffee machines?
Well, because they're not the same thing.
If you love coffee, you need a Nespresso. The little machine makes damn good espresso, great coffee, and even lattes with a milk frother that you can get with the machine. And Keurig doesn't really do those things so well.
We stayed at a bunch of hotels over a period of a few years that had in-room Nespresso makers. Every time we had one at our disposal, we discussed getting one for our home. We finally bit the bullet and got one a few years ago and have been obsessed ever since. There has been no looking back!
We love our Nespresso Vertuo and the milk frother that came with it. They were worth every penny. The Vertuo pods are fantastic, and the technology in the machine is such that it scans the pod you place into the machine and figures out the correct water to add. MAGIC!
You can add warm milk to your coffee with the milk frother like they do in Europe or froth it cold in warm weather for iced lattes. It's divine. As I said, we purchased this one this year and have never looked back. And guess what? Their pods are actually recyclable, unlike Keurig cups.
The Nespresso machine we recommend is usually about $250 with the frother, but you can get it right now for under $174.
We're not sure how long this deal will last but it's currently available at this price so don't delay.
➜ Save Nearly $75 on a Nespresso!
11. Solis Wireless Hotspot and Pocket Wifi Up to 50% Off Data Plans
We like being online when we travel and can't always only use our phones. But how do you connect to wifi when you're on a road trip through North Carolina or France?
(We sometimes do work in the car while traveling within the US, and we need to stay connected abroad because we both own small businesses. Have you seen what mobile data charges overseas cost?)
We love our Skyroam wireless pocket-sized wifi hotspot. You can get online for 24 for about $8 and connect up to 5 devices. That's pretty good.
If you need a hotspot – or even think you might in the future – you should buy a Solis Skyroam device. Or get one for a friend who loves to travel. Their data plans are on sale for Black Friday, up to 50% off and they're offering up to 40% off a Solis device.
This is the BEST deal we've seen for Skyroam devices and wifi passes. Take advantage of it!
➜ Buy a Hotspot at the Lowest Price of the Year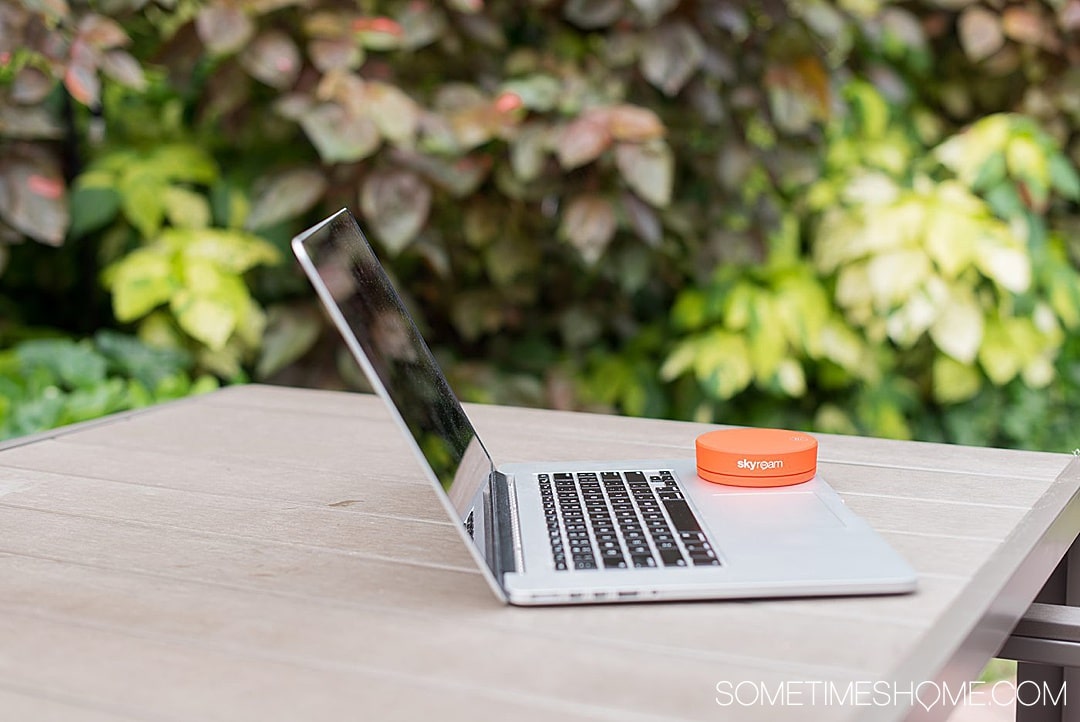 12. Hotel Discounts at Booking.com
Booking.com is one of the most popular hotel booking sites in the world. They are offering 30% off thousands of hotels worldwide for Black Friday through Cyber Monday.
If you know you're going to travel soon, or you've been dreaming of booking your next trip, what better time to make a dream a reality than now?
➜ Find Your Dream Hotel on Booking.com
13. Cruise Discounts
We have an entire site dedicated to our love of small-format cruises, from river cruises to barge cruises. Our favorite ocean cruise line, Celebrity Cruises, is having a Black Friday and Cyber Monday sale too.
Be sure to see all the cruise deals we posted over at Sometimes Sailing, which will potentially save you THOUSANDS of dollars if you book by the week of November 29, 2022.
➜ Secure a Fantastic Trip: Search Cruise Deals Now!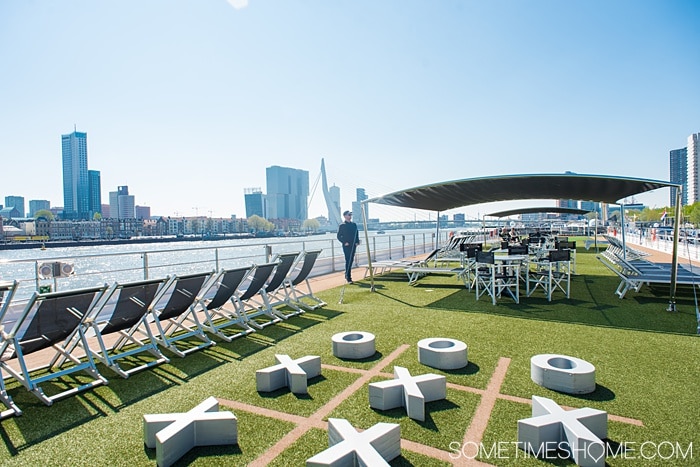 14. nodpod Weighted Sleep Mask: 30% Off with our Code
We LOVE our nodpod weighted sleep masks. They've allowed us to get rest at many hotels where the curtains still let light stream through, on airplanes when the cabin lights were on, and even as guests sleeping at a friend or family member's house.
Use code FYEAH35% for a discount on your order. They also offer free shipping for orders $100+.
They sell out quickly, so head over to read our review, then use code SOMETIMESHOME for 15% off your purchase if you're reading this after Cyber Monday.
➜ Get Your nodpod Sleep Masks and Weighted Blankets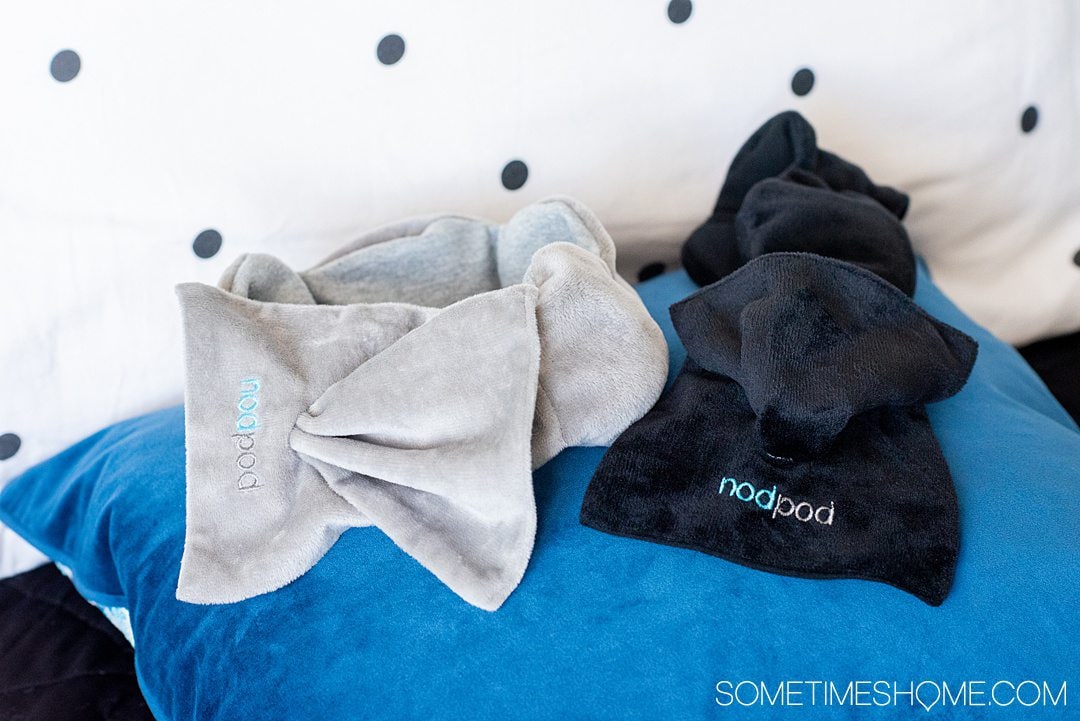 15. KEH Camera
Need some new camera gear for your next getaway? Or are you an aspiring photographer? There's no better time to get discounts on camera gear (which can be expensive) than now. When you shop at KEH you are shopping a reputable camera-specific shop with the photographer's needs in mind.
They sell everything from lenses, to camera bodies, tripods, flashes, waterproof GoPros and more.
Pro tip: You can also sell camera gear you no longer want to KEH.
➜ Prep for Your Next Vacation: Get Discounted Camera Gear
Bonus Trivia: Why is it Called "Black Friday?"
Black Friday is a reference to bookkeeping and revenue for shops. When shops are in the red they're in negative numbers, or not profitable.
But when they're in the black they're prosperous and doing well. When hoards of people would shop following Thanksgiving, as perhaps the unofficial kickoff to holiday shopping, companies would see their profits rise.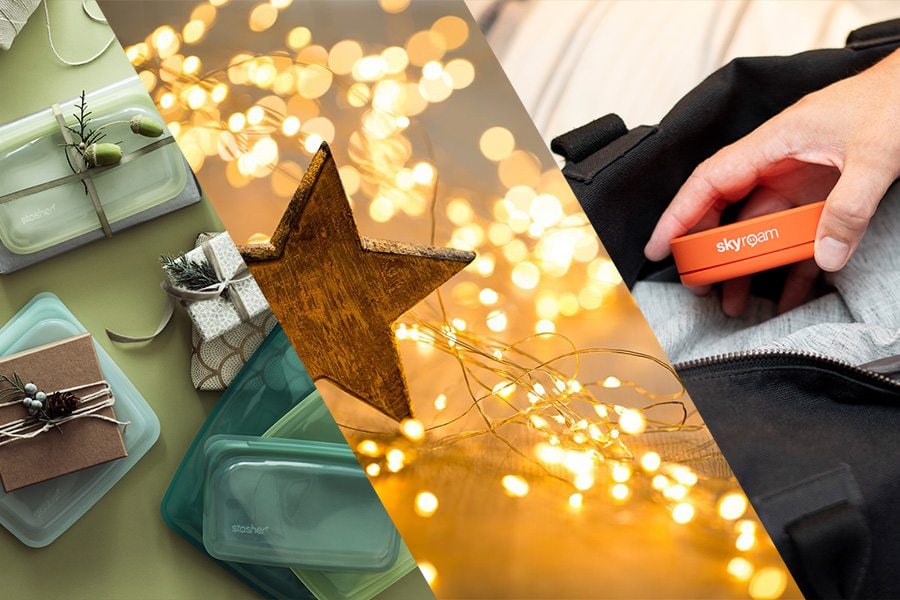 Somewhere along the line, the weekend following American Thanksgiving became the official start to Christmas shopping in modern history. And thanks to the boom in shopping, which equaled profits, it became known as Black Friday.
I grew up as the proud daughter of two parents running a small business for hobbies – with toys and crafts and all kinds of things for sale, including model airplanes, cars, crystal growing kits, and glitter + glue supplies. So I was very aware of Black Friday weekend and what it meant for small businesses throughout my childhood.
Some of the items here are through big business because it's unavoidable. But many, like Stasher and Etsy, support small(er) businesses trying to do good and earn an honest living. Like most of us, right?
We appreciate your interest in these deals and are grateful for you, always. Which is why we create these posts for you to benefit from.
Want to read more about extensive reviews of some of the products listed here? Check out: