12 Awesome Online Deals for Black Friday in 2021 from Travel Gifts, to Home Goods to Food
If there are online deals I don't need right away but still want – a wish list, of sorts – and it's anywhere near November, I add it to a Black Friday and Cyber Monday note in my calendar. Then come this weekend, I check out if there are any promotions.
Because who doesn't love the elation of a good deal? No one I know!
We know there are endless deals and promos for this highly anticipated Black Friday weekend. (And what has developed as Cyber Monday in the page decade.) But everything listed here is either something we have, so we're subscribed to their emails and get savings notifications, or something we've been eyeing and are watching like hawks this week!
And everything listed below is LIVE as of November 26th, 2021.
Why is it called "Black Friday?"
Black Friday is a reference to bookkeeping and revenue for shops. When shops are in the red they're in negative numbers, or not profitable.
But when they're in the black they're prosperous and doing well. When hoards of people would shop following Thanksgiving, as perhaps the unofficial kickoff to holiday shopping, companies would see their profits rise.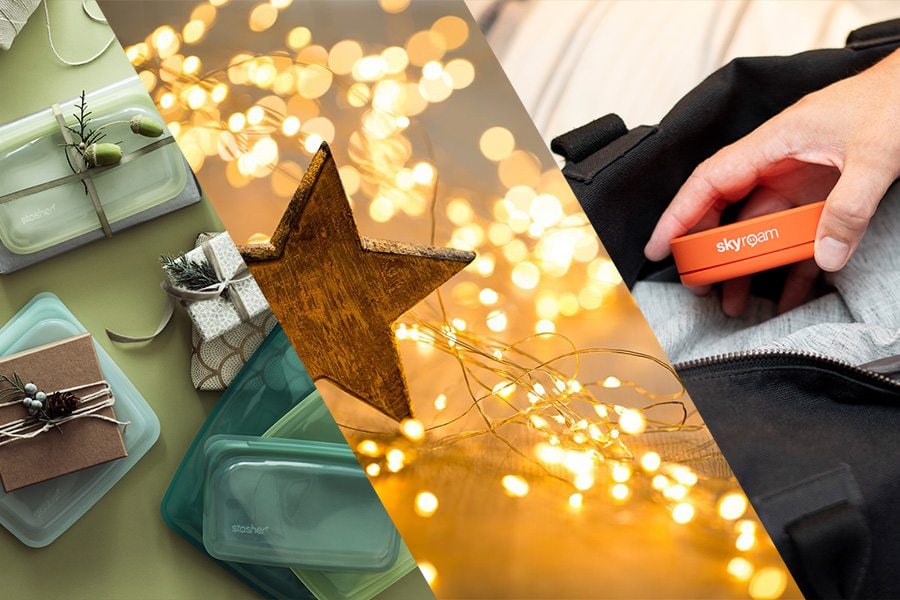 Somewhere along the line, the weekend following American Thanksgiving became the official start to Christmas shopping in modern history. And thanks to the boom in shopping, which equaled profits, it became known as Black Friday.
I grew up as the proud daughter of two parents running a small business for hobbies – with toys and crafts and all kinds of things for sale, including model airplanes, cars, crystal growing kits, and glitter + glue supplies. So I was very aware of Black Friday weekend throughout my childhood and what it meant for small businesses.
Some of the items here are through big business because it's unavoidable. But many, like Stasher and Etsy, support small(er) businesses trying to do good and earn an honest living. Like most of us, right?
We appreciate your interest in these deals and are grateful for you, always. Which is why we create these posts for you to benefit from.
Stasher Bags: Up to 30% off and Free Shipping over $40
We whole-heartedly believe in these bags.
Stasher bags' goal is to help save the planet by eliminating single use, plastic waste. And it makes us very unhappy every time we've had to use a Ziploc bag for something like marinating shrimp for a few hours. What a waste.
Stasher bags are made from platinum grade silicone (which is a grade of the material even higher than food grade, made from silica (sand) and carbon, not from plastic) and offer many different size bags, which we love.
Use them to store liquids, food, tech chords (like headphones and chargers), art supplies, and whatever else you dream of.
If you have anything small – like a bag of M&Ms or a bunch of paperclips (because we all know storage bags aren't only for food) you can use the pocket size bag. Or if you have something bigger, like protein to marinade, use a large, half gallon bag.
We bought a bundle of 7 bags and cashed in on their 30% off and free shipping over $40 online deal. We know we'll have these for years. They're easily one of our favorite products on the market, of any category for anything. Plus #organization.
Stasher bags are:
Microwave safe (and safe up to 400 degrees, even in a boiling pot of water)
Dishwasher safe
Freezer safe
Free of BPA, BPS, lead, latex, and phthalates
Food safe and approved by even the harshest of regulations, from the US to European food standards
What's more is they donate 1% of their proceeds to non-profits making a big impact for the Earth, like Surfrider Foundation. It was also female founded, started by Kat Nouri who was looking for an alternative to wasted plastic in daily packed lunches for her kids.
If you're curious, we got the Bundle Starter Kit with 7 pieces, in Deep Sea colors and the Half Gallon Bag in Ash.
Sooooo what are you waiting for? Get some for yourself, buy some for gifts and cash in on what's likely their biggest savings deal of the year.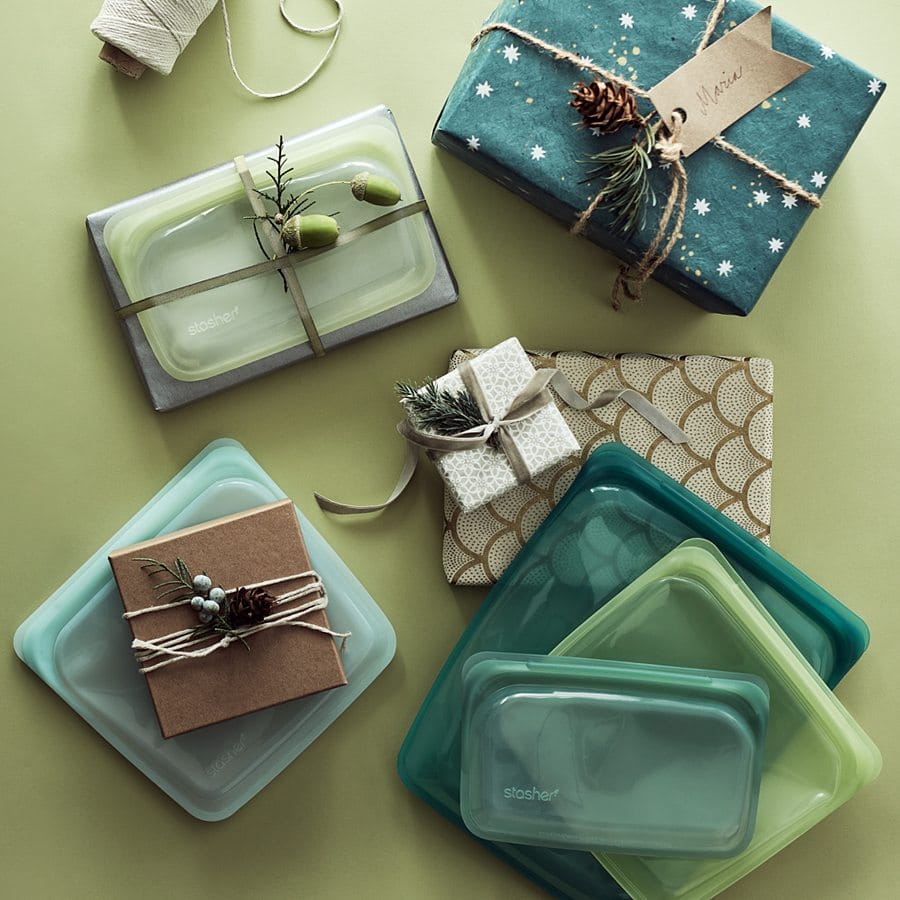 Goldbelly: Bringing Famous Food Products from around the Country to your Home
It's not a secret we LOVE food. From Barcelona's tapas to Valencia delicious typical cuisine, Slovenia dumplings and other food delicacies and beyond, food is our jam! Even food in the United States, like if we're eating our way through a southern menu or South Carolina restaurants in Fort Mill, or mastering happy hour at Disney Springs, it's special to us. And yes, we spend a lot of money on food because it makes us happy.
FOOD EXPERIENCES make us even happier and Goldbelly helps make food experience dreams come true, right in our home. (Because we're secretly part introverts who LOVE being home too. That's why we're "Sometimes Home.")
Whether you want famous Cuban Sandwiches from Little Havana in Miami in your home or North Carolina seafood steamer pots delivered to your doorstop with free overnight shipping, Goldbelly has you covered. And it's not just any food. It's food from the MOST FAMOUS places where you can get the specialties, like lobster straight from Maine.
Goldbelly is an amazing service that brings foods from around the country to your doorstep.
They are offering 20% off their ENTIRE SITE right now! So even if you can't get to Maine for lobster rolls, they'rell come to you!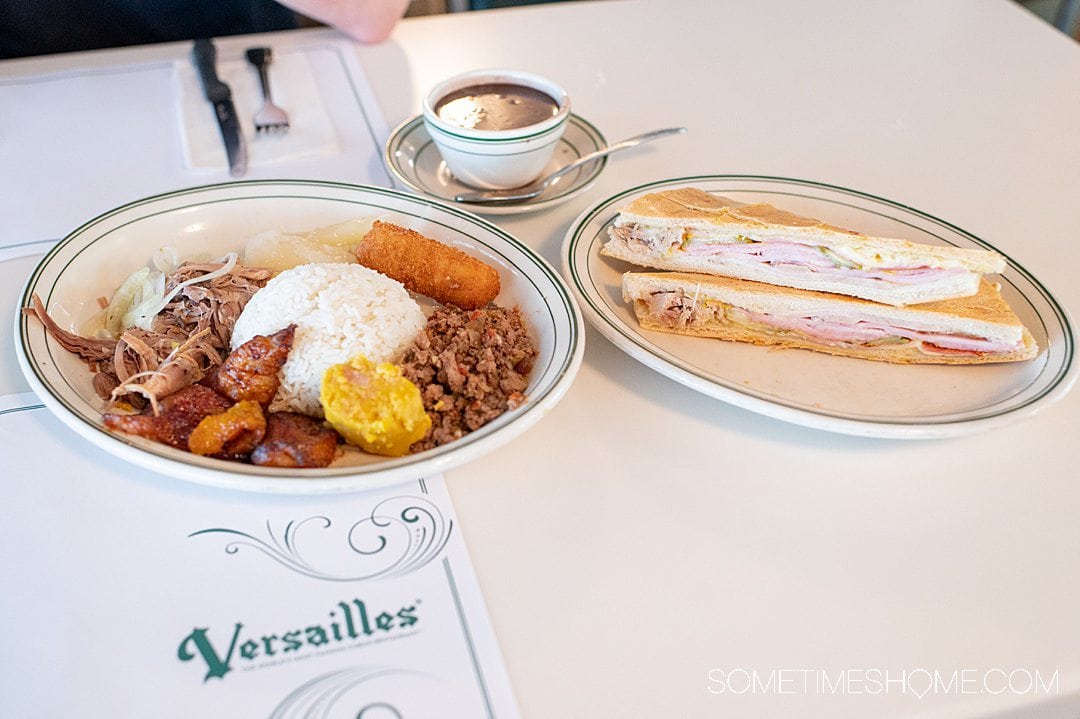 MasterClass: 2 Memberships for the Price of 1 (or 30% off a gifted membership)
We are all about non-fiction movies and television. AND online education.
That's part of why we love MasterClass. The other reason is the stories with inside info, and look into the lives of successful celebrities like Bob Iger ("former" CEO of the Walt Disney Company) and Wolfgang Puck. Or even Ken Burns, the famous documentarian! (A personal favorite has been a MasterClass with Doris Kearns Goodwin, teaching U.S. Presidential History and Leadership. It's especially interesting to watch right now with the state of government in the country.)
You can pay for one membership but get two from now until November 30th. Keep both for yourself, or gift one to a friend or family member.
Already have MasterClass? They're offering 30% off a gifted membership. (Members should check their email for a message that arrived with a link today, from support(at)email.masterclass.com)
Etsy: Up to 60% Off during Cyber Week
Support truly small shops and artists when you shop on Etsy. Some shops are offering up to 60% savings, while others 20%, and some in between.
It's our absolute favorite place to get friends and family personalized gifts. Like this custom welcome mat (because we've all been taking more walks this year to get out of the house, which inevitably dirty our shoes more, right?) or custom jewelry. (Everyone loves to see their name, especially in metal.) We even gifted custom baby blocks to a friend recently. Know a stylish friend who wants to add glitz to a face mask? Buy her a mask chain gift.
The possibilities on Etsy are endless, so head on over to see how deep the discount is on the item you want and take advantage of Cyber Week's online deals.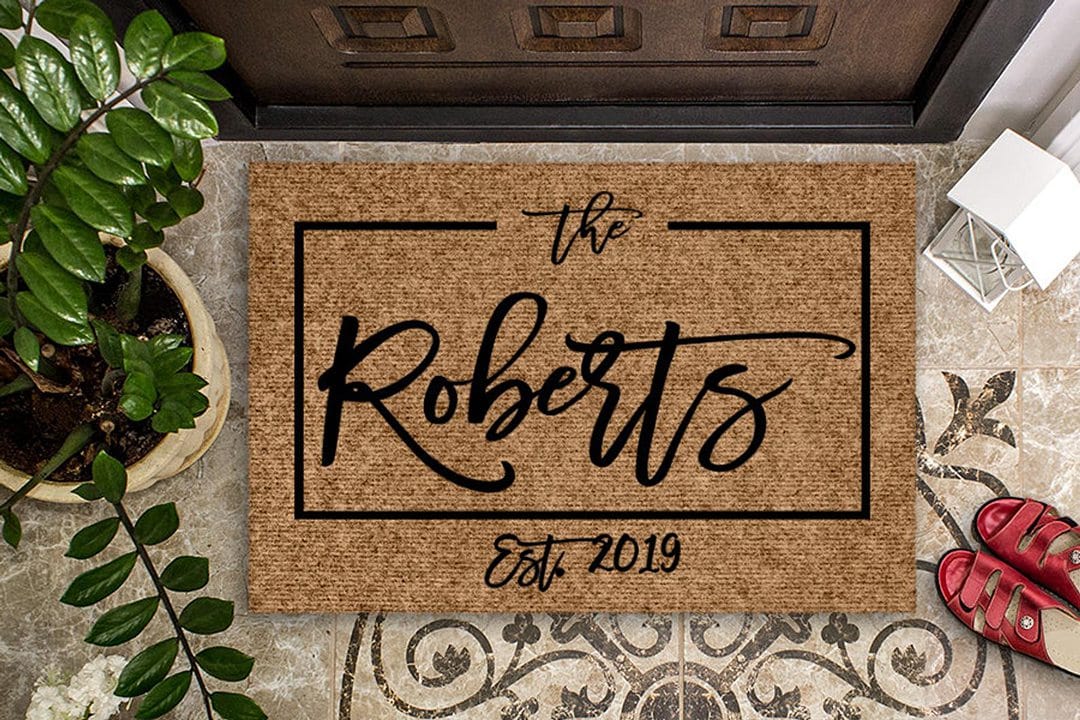 CabinZero Backpacks Online Deals: Up to 50% Off
Our Cabin Zero backpacks became our #1 luggage-love as soon as we got them. And we've been spreading the word about them since they've been in our lives.
These backpacks fit so much more than we ever thought possible when we saw them online – or even when we first saw them in person. But once we started to pack it full of our clothes, shoes, toiletries and more, we were very impressed. We can pack these for a two week trip and we're ready to go.
We use them for travel abroad and road trips. They fit quite nicely in our car trunks. And since they take up less space then typical luggage, that leaves way more room for other items we want to pack in our vehicles. We also love all the compartments our backpacks have.
We enjoy being mobile with them on our backs instead of lugging around luggage on wheels on cobblestone streets in Europe. They have also always fit in any overhead bin on any plane we've been on, from a small commuter plane to huge cross-continent planes. They actually fit under our seats too.
Cabin Zero is running a sale for Black Friday, for up to 50% off on select items. We've seen savings of over $100 on some of their huge bags we L-O-V-E.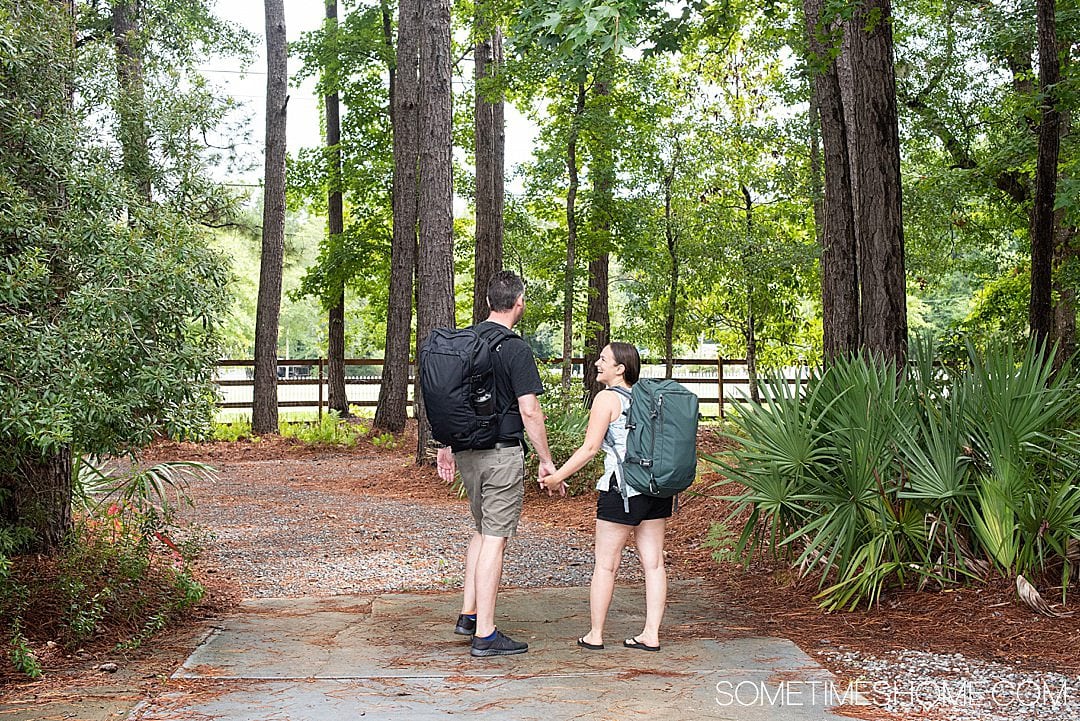 Artifact Uprising Printed Photography Products: Up to 20% Off
We never looked back as soon as we realized we could print very high quality photo books we were proud of, at an affordable price on Artifact Uprising. (And if we did it was only to shake our heads about not realizing the best quality photo books option was in front of our faces for years before we put two and two together.)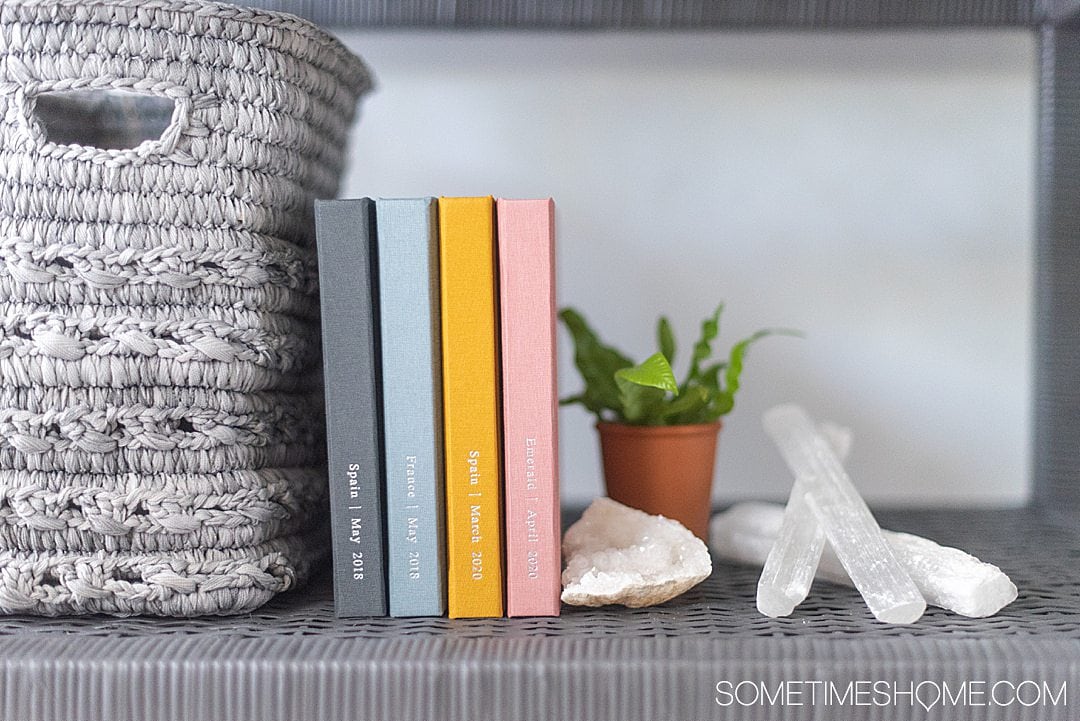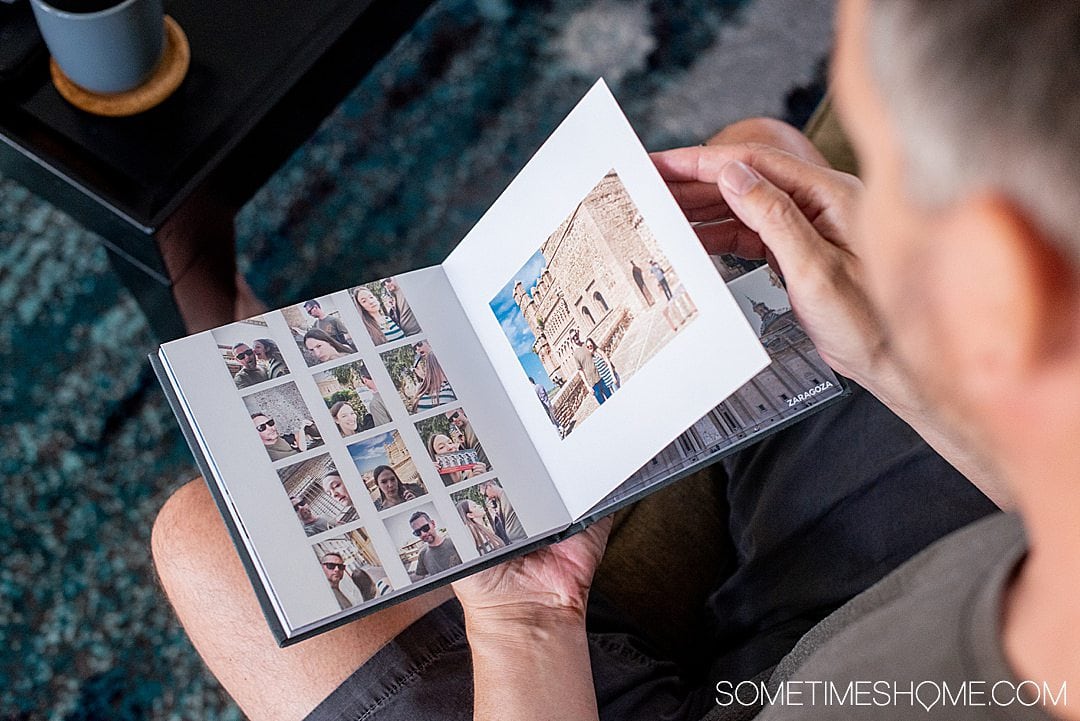 Artifact Uprising is a small business owned by a family in Colorado, who started the company to create stellar products. They use recycled materials whenever possible and are very eco-conscious.
We're working on making one of these books for each of our trips, starting with the big trips down to small ones. They're easy to design in Artifact Uprising's online software and there are few options to customize, which means you'll actually finish the book in record time and hit "order" unlike some other sites whose quality sucks, and they overwhelm you with so many options you can't make a decision and end up abandoning the book.
Trust us and check them out. They also have really cool press printed cards, calendars and framed prints.
They are offering tiered discounts depending on the amount of money you spend, from 10% to 20% off with code VERYMERRY through November 29, 2021.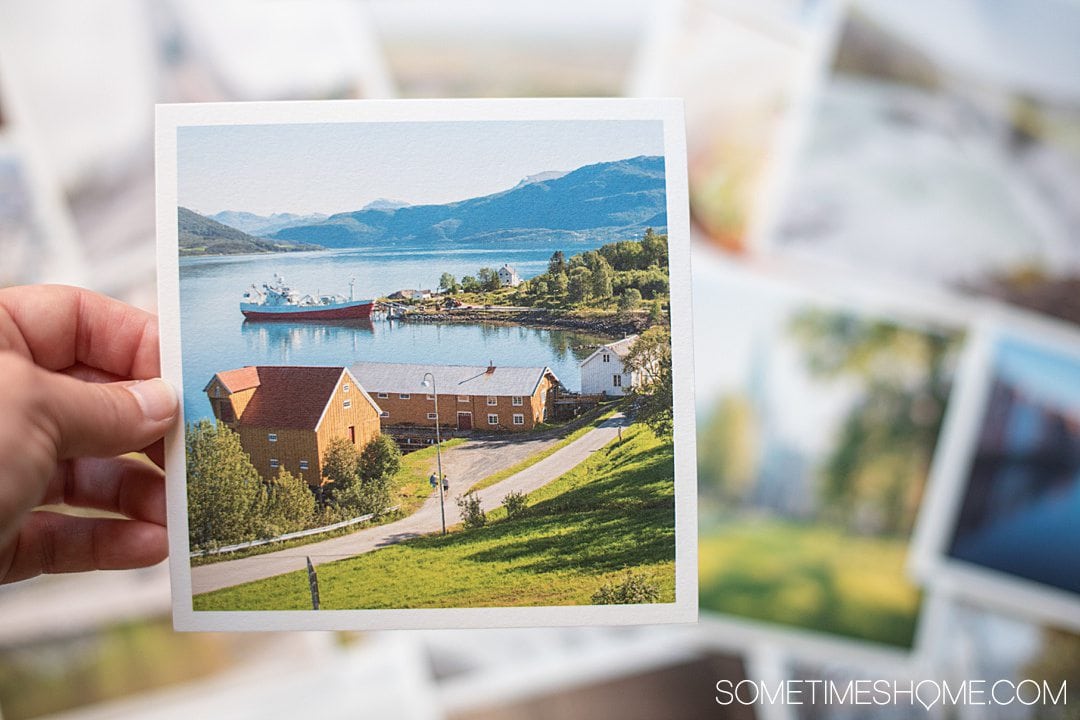 shopDisney Store Savings
We go to Orlando a lot and Disney World (especially Disney Springs) is always on our list of must-stop locations. But you don't have to wait until you're at a Disney park, whether at Walt Disney World in Orlando or Tokyo Disney, to get your Disney gear and toys! Especially Mickey Ears. You can do it online.
shopDisney is offering Black Friday savings of 20% off site-wide, with code MAGIC.
Nespresso VertuoPlus Espresso and Coffee Maker: Over $60 Off
We resisted getting a Nespresso for a while. We already had a Keurig, so why would we need two coffee machines?
Well, because they're not the same thing.
If you love coffee you know that a Nespresso makes a good espresso, great coffee, and even lattes with a milk frother that you can get with the machine. And Keurig doesn't really do those things so well.
We stayed at a bunch of hotels over a period of a few years that had in-room Nespresso makers. Every time we had one at our disposal we discussed getting one for our home. We finally bit the bullet and got one a few years ago and have been obsessed ever since. There has been no looking back!
We love our Nespresso Vertuo and milk frother that came with. They were worth every penny. The Vertuo pods are fantastic and the technology in the machine is such that it scans the pod you place into the machine and figures out the correct water to add. MAGIC!
You can add warm milk to your coffee with the milk frother like they do in Europe, or froth it cold in warm weather for iced lattes. It's divine. Like I said, we purchased this one this year and have never looked back. And guess what? Their pods are actually recyclable unlike Keurig cups.
The Nespresso machine we recommend is usually about $209 with the frother, but you can get it right now for under $165. We're not sure how long this deal will last but it's currently available at this price and we imagine it'll be that way throughout the weekend. (Just a guess.)
Skyroam Wireless Pocket Wifi Up to 50% Off Data Plans
We like being online when we travel and can't always only use our phones. But how do you connect to wifi when you're on a road trip through North Carolina or France?
(We sometimes do work in the car traveling within the US and we need to stay connected abroad because we both own small businesses. Have you seen what mobile data charges overseas cost?)
We love our Skyroam wireless pocket-sized wifi hotspot. You can get online for 24 for about $8 and connect up to 5 devices. That's pretty good.
If you need a hotspot – or even think you might in the future – you should buy a Skyroam. Or get one for a friend who loves to travel. Their data plans are on sale for Black Friday, up to 50% off.
This is the BEST deal we've seen for Skyroam devices and wifi passes. Take advantage of it!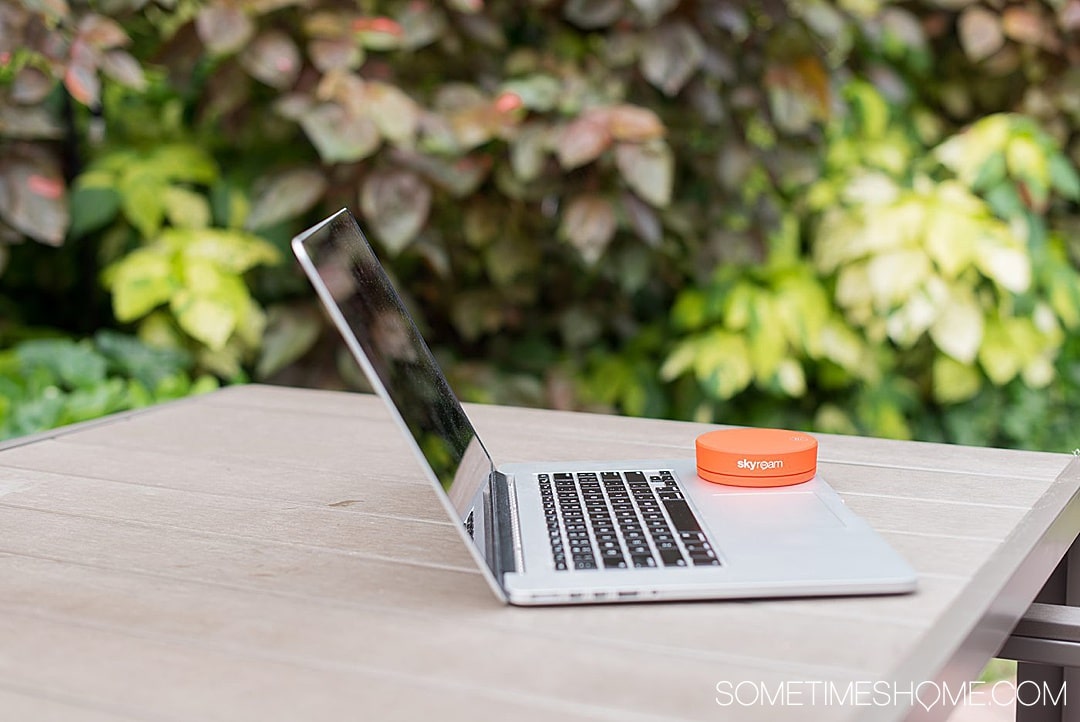 Emerald Waterways River Cruises: 60% off the Second Person in your Stateroom
If you've talked to us since we cruised with Emerald Waterways you know what fans we are. We absolutely loved our river cruise with them in The Netherlands and Belgium. The cruise's grand finale was at the famous tulip gardens, Keukenhof, which should definitely be on your bucket list if it's not. And we LOVED our Danube River cruise on Emerald Destiny we took this year too.
They've been awarded Cruise Critic Editors' Picks for 'Best River Cruise Line for Value' for five years in a row for a reason.
They're running a special from now through Monday, November 29 for $600 off per couple if you pay in full by December 15, 2021. If you book a 2022 cruise, you may be able to save an additional 10%. We know that cruises aren't top of mind right now, but it's an enticing offer because they're offering so much, and you can book pretty far out.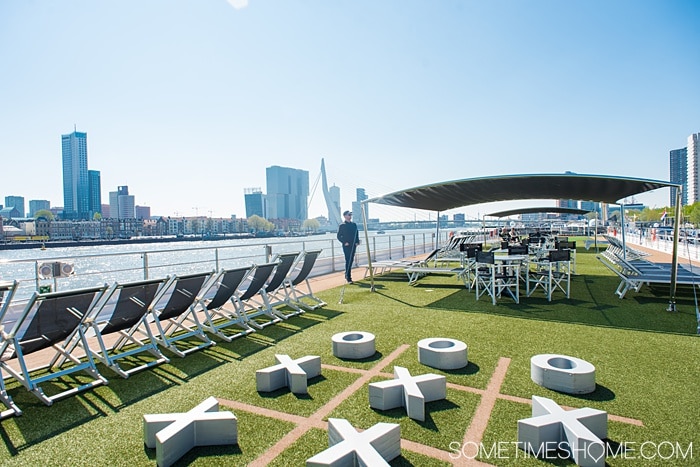 Creative Live: 85% Off Everything
We believe in continued education. We discovered Creative Live early on in the life of the business, back when it was a start up, and got hooked. It was the best place to sign up for web-based classes to learn about photography back then. This was before Zoom was even a twinkle in COVID's eye.
But now they're a much bigger company, with much more funding, which has allowed them to create incredibly robust subscription offerings and classes. You can learn about anything from social media strategy, to money management, to overcoming fear. Also take classes on art and photography, like printmaking or learn how to use on camera flash. Or heck, how to use a DSLR, which we always take when we travel.
Learn from business tycoons like Richard Branson, and Daymond John, from Shark Tank. And industry icons like Jasmine Star and Tim Ferris.
Creative Live is running their an amazing deal. Who doesn't want 85% off everything?!
nodpod Weighted Sleep Mask: 15% Off with our Code
We LOVE our nodpod weighted sleep masks. They've allowed us to get rest at many hotels where the curtains still let light stream through, on airplanes when the cabin lights were on, and even as guests sleeping at a friend or family member's house.
They sell out quickly so head over to read our review, then use code SOMETIMESHOME for 15% off your purchase.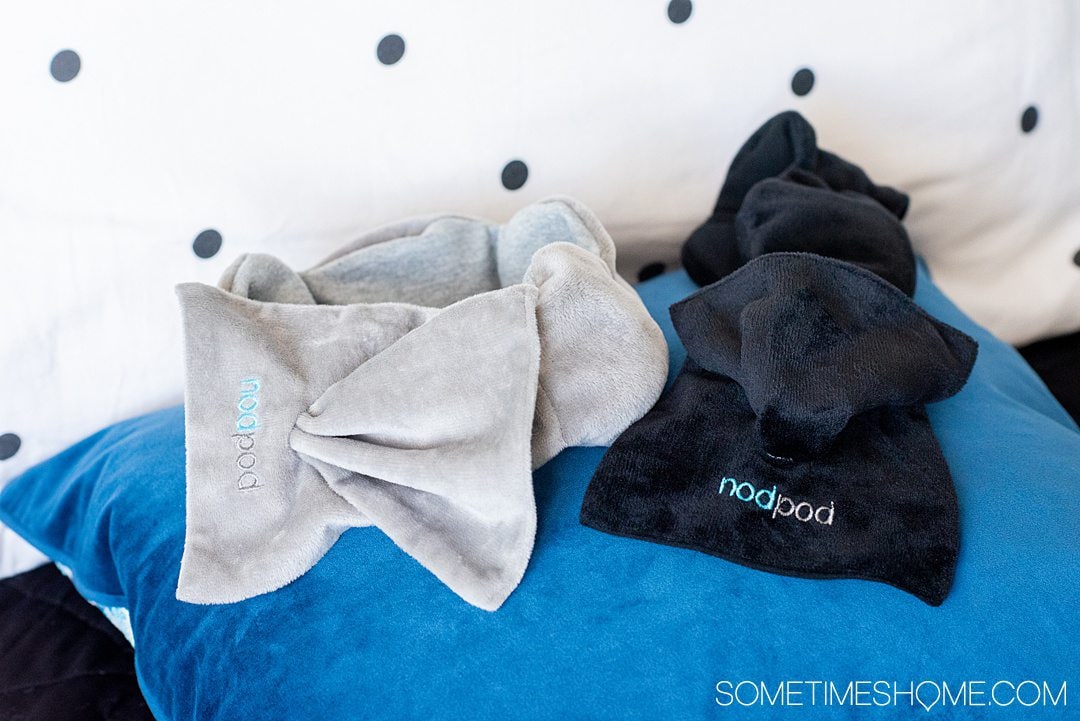 Want to read more about extensive reviews of some of the products listed here? Check out: