Vital Info Renting a Car in Madrid from Europcar with Discover Cars
Renting a car in Madrid is easy and not intimidating. We learned a thing or two with our car rental from Europcar for our road trip through Spain's southwest Andalucia region, and we are happy to share our useful info and our tips with you.
Disclosure: We may make a small commission from affiliate links in this post, but all opinions are ours. We bring you content with genuine facts, photos, thoughts, and recommendations. Always. As Amazon Associates, we earn from qualifying purchases. This helps keep our content free and accessible to our readers.
🕐 Short on time? No Problem!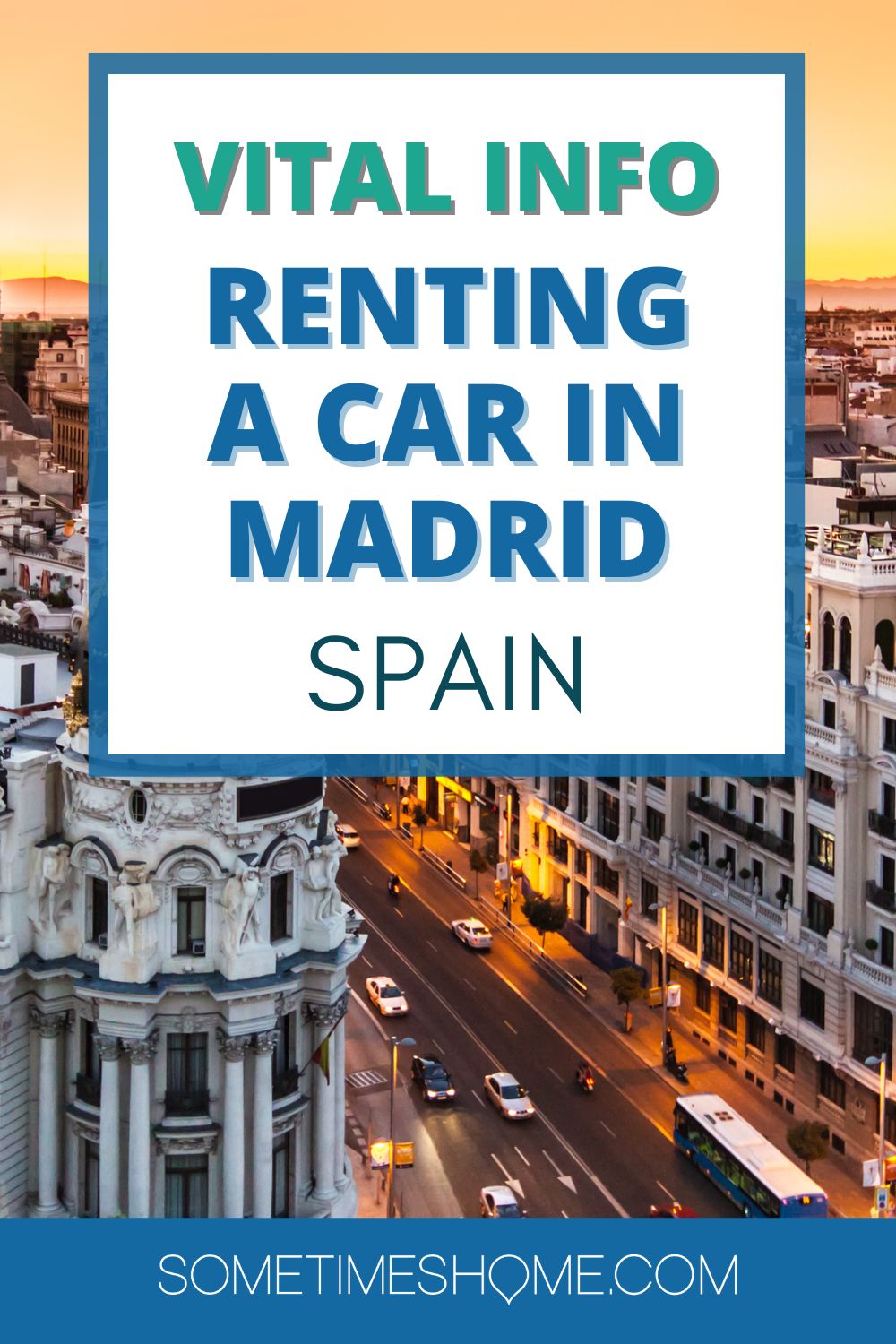 What Website We Used to Find a Rental Car in Madrid
We always check Discover Cars first when renting cars. When we checked the company's website and then compared it to another site or two, Discover Cars gave us the best options. The company was also the clearest in communicating the rental terms, from car insurance to how to get in touch with customer service if we needed to talk to someone.
When they show the options and results, they show you which companies the cars are from. We selected a vehicle from Europcar.
Don't Postone Renting a Car!
Rent a Car in Madrid From the Airport or City Center
It's possible to rent a car with a pickup location at the airport or in the city center. We were living in the center of Madrid when we rented a car. But it ended up being smarter to rent a car from the airport because it cost less. It was also wiser because then we avoided city-center traffic; we were heading south out of the city anyway.
The city center car rental location in Madrid was 20 minutes from where we were staying via walk or public transportation. And the airport was 20 minutes on a car ride. We decided to hop in an Uber and go to the airport to pick up the car. (Yes, there is Uber in Madrid.)
You Don't need an International Driver's License to Rent a Car in Madrid
In some countries, you need an International Driver's Permit or license to rent a car (like in Japan). But you don't need one in Madrid. All you need to rent a car in Spain is your United States driver's license, for example, if you're from the USA.
Our Number One piece of advice Renting a Car in Madrid from Europcar
We were SO glad we took photos of the car when we picked it up.
We went over to the vehicle after we were assigned keys and the parking spot we were getting it from in the Europcar lot. When we pulled it out of the parking spot to inspect it, we saw there were a lot of dings and scratches on the car.
It was fine with us that the car was not in pristine condition, but we wanted to make sure that we weren't going to be charged for damage we didn't do later on. The woman at the Europcar rental cars desk in Madrid told us if there was damage on the car not already marked on the paperwork, simply tell the Europcar worker outside.
While mostly everyone speaks some English in Spain's touristy cities, especially in Madrid, sometimes you'll encounter someone who doesn't speak English very proficiently or fluently. If you do, there may be a bit of a language barrier.
Well, when we were by the car outside, we went to tell the rental car man about the damage. He said we didn't have to mark it on the paperwork, to which I replied that I wasn't driving the car away without documentation of the pre-existing damage. So because of the language barrier between us, I decided to take photos of every single angle of the car I could.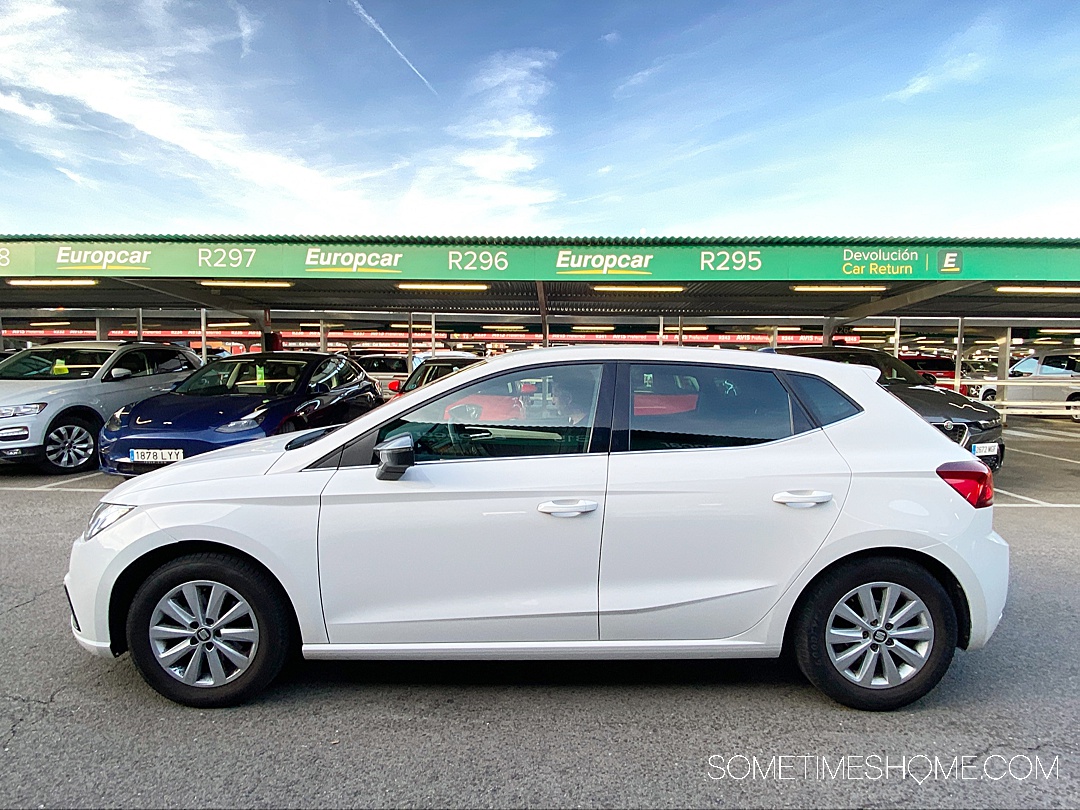 Thank god I did this because, sure enough, we returned the car when we ended our road trip in Seville and, two weeks later, received an email saying we had damaged the car. Because I had the photos, I was able to prove it was pre-existing damage.
Had we had to fight Europcar on it, we're glad we purchased insurance coverage from Discover Cars. The insurance would have covered these minor scratches, but since we took photos to prove our innocence, it was a non-issue.
You Can Rent a car in Madrid and Drop It off at a Different location
We opted to pick up the car at the Madrid airport and drop it off in Seville. It always costs slightly more to pick up a car in one location and drop it off in another, but since we were purposely renting a car to road trip from Madrid to Andalucia and end in Seville, it made the most sense for us to do it this way.
We dropped it off at Seville's main train station, Santa Justa, just outside the heart of the city center. It was after hours, so we parked the car in the designed rental car return lot in the Europcar spots and dropped the keys in the designated after-hours lockbox.
After we dropped our rental car off, we walked 15 minutes to our Seville accommodations to enjoy a few weeks in the city, where you don't need a car.
Make sure you are renting an automatic transmission car (Unless you know how to drive stick-shift)
Unless you know how to confidently drive a stick shift car, you want to make sure that you check off "automatic" on the rental car options for the transmission type. Stick-shift cars are much more popular (and readily available) in Spain than in the United States, so they appear in search results unless you exclude them.
Automatic car rentals are a little more expensive, but not much. And if you can't drive a stick shift anyway, automatic is your only option. So make sure that you checkmark "Automatic" for the transmission option wherever you rent a car from in Madrid!
Make Sure You're Covered with Car Insurance
There are a number of places to get car insurance. Here are some options:
Third-party car rental insurance providers like Discover Cars
Directly through the rental car company
Credit card company rental car insurance
Check if your car insurance provider covers rental cars
Third-Party Car Rental Insurance
We rented our car through Discover Cars and opted to add additional car insurance through them. Though we have car insurance through our American Express card if we use it to book a rental car, we figured we were in a foreign country, and being doubly protected couldn't hurt.
The additional insurance plan through Discover Cars was so affordable with such great coverage that we figured we'd go the easy route to book it through them.
Discover Cars rentals include the following coverage: Collision Damage Waiver, Theft Protection, and Third Party Liability. But we added additional protection.
We opted for Discover Cars' "Full Coverage," which included:
Discover Cars is an aggregator of car rental companies, like Kayak or Expedia, but focusing only on rental cars. When you rent your car, you see if it's through Avis, Hertz, Sixt, Europcar, etc. We selected an economy vehicle rental with Europcar through Discover Cars.
When we went to pick up our rental vehicle, the car rental location (in our case, Europcar) asked if we wanted to purchase rental insurance.
This was confusing because we thought we already purchased it. And we did! But it was through Discover Cars directly. When we referenced our confirmation email from Discover Cars to confirm we wanted to deny coverage directly through Europcar, it very clearly said this:
The rental supplier may offer you additional insurance.

You may decline this if you have purchased Full Coverage and are able to leave the deposit requested by the supplier.

Important! Please note that staff at the rental desk may not know what is covered by products booked online like Full Coverage. The vehicle must be handed over to you after the deposit has been taken, even without the purchase of additional insurance.

If the supplier refuses to hand over the vehicle unless additional insurance is purchased onsite, please have this fact confirmed in writing (including the reason why the insurance is deemed mandatory) and contact Discover Cars at +1 646 975 9408.

Discover Cars rental car confirmation message if you purchased rental insurance, like we did
We were so grateful for the message so that we could reference what to do! We said no to insurance through Europcar because we were covered for our Madrid car rental through the coverage we purchased when we made the reservation with Discover Cars.
Rental Insurance Through the Rental Car Company
Another option is to purchase renters insurance directly through the rental car company. If you want to do this, you have to do so before you get the keys to the car and drive away. It's an opt-in as you check in at the car rental office, in person, whether you're renting from the Madrid airport, city center, or elsewhere in Spain.
Credit Card Company Rental Insurance
Many credit card companies offer some form of car rental insurance if you rent the car using their credit card. For example, this is a perk of many American Express credit cards.
Be sure to check your credit card terms and conditions, travel offers, and incentives connected with your card to confirm their perks and policies.
Rental Car Insurance from your Car Insurance Provider
Check with Geico, State Farm, Progressive, etc., if you have car insurance at home for the vehicle you lease or own to see if they provide any rental car insurance.
Driving a Car in Spain
People in Spain drive on the right side of the road, just like in America.
They have usual highways and streets, with easy-to-read signs in Spanish. Some signs have English on them as well, but not all. "Autovias," usual Spanish highways, are never toll roads. Yet "autopistas" are highways that are often toll roads.
If GPS is instructing you to take a route traveling on an autopista and you don't want to pay tolls, then stay on the autovia.
Getting Gas in Spain
Renting a car in Madrid comes with a full tank of gas, just like anywhere else you rent a car. Make sure your car gas tank is full before you drive away.
But inevitably, you'll have to fill the car with gas at some point, especially to return it to the car rental place if you opt to fill it yourself. It's very easy to get gas in Madrid and all over Spain; all the gas stations we went to accepted credit cards and were self-serve.
You fill your car just like you would in America. The only differences are that the currency is euros, and instead of the price per gallon, you will see signs for gas price per liter. It may read something like this: €1,55/L, which is one euro and 55 cents per liter.
Most gas stations in this European country do not accept American Express so be sure you have something like a Visa or Mastercard with you. We have a Chase Visa card we travel with that does not charge any international fees. We used it all over Madrid and throughout Andalusia, including Granada, Malaga, and Marbella.
Some popular franchised gas stations in Spain included Cepsa, Petroprix, and Repsol.
Types of Gas in Spain
When you get gas, you'll see a few options, including octane gasolina and diesel fuel.
If you need regular unleaded ("sin plomo" = without lead) gas, you'll put 95 octane gasolina in the fuel tank. If you need premium gas for your rental car from Madrid, use 98 octane. These unleaded fuel pumps usually have green handles.
Rest Stops in Spain
There weren't any dedicated rest stops in Spain on the highways like there are along interstates in the United States. However, every gas station we stopped at had a restroom for public use and a little convenience store with snacks and drinks like Sheetz, Wawa, and 7-Eleven in the US, though not as nice as Sheetz or Wawa (which are both east coast America brands).
Must-Have Items to Bring To Spain for Your Rental Car in Madrid
Nowadays, everyone has GPS on their phones. This is probably why the car rental office at the Madrid airport didn't ask us if we wanted to rent a GPS system from them. We wondered if it's an outdated question today, but we are sure that many car rental companies worldwide likely still offer it.
That said, we were able to easily use our phones for GPS for a few reasons:
We had a way to keep the phone charged.
We brought a hands-free phone holder for the car to keep the phone in front of us so it was safe to drive and follow the GPS directions.
We had wifi thanks to the hotspot we always travel with.
How to Charge Your Phone in a Rental Car in Madrid
We rented an economy car. The vehicle we were assigned was a white SEAT Ibiza, which is a Spanish brand. It reminded us of a hatchback Volkswagon.
In this model of economy car, there was a place to plug your charge cord in for your phone in the center area between the driver and passenger seat. But to our dismay, it did not take a USB cord or lightning cable like we are used to for our iPhones!
Luckily, we had an alternative power source: our favorite portable battery pack —our Clutch charger.
Our advice is to have one or the other — or both, the cable and the rechargeable battery, to be safe — if you're unsure what your unknown exact rental car will have. Below is what you need to bring with you in case your Madrid rental car needs this type of USB-C plug but you have an iPhone:
Another must-have for us, no matter where we are traveling in Spain (because there isn't a single international trip we go on without it), is our Solis wifi hotspot. This pocket-sized device is how we were able to get maps in real-time on the road in Madrid, down to the coast in Marbella and Malaga, and beyond when we were driving in Andalusia.
Buy a hotspot a few weeks before your trip to register it and load up on day passes or a monthly plan for Europe directly on the Solis wifi website.
We Always Travel with Our Solis Hotspot
▶︎ Use code "SOMETIMESHOME" for 15% off your purchase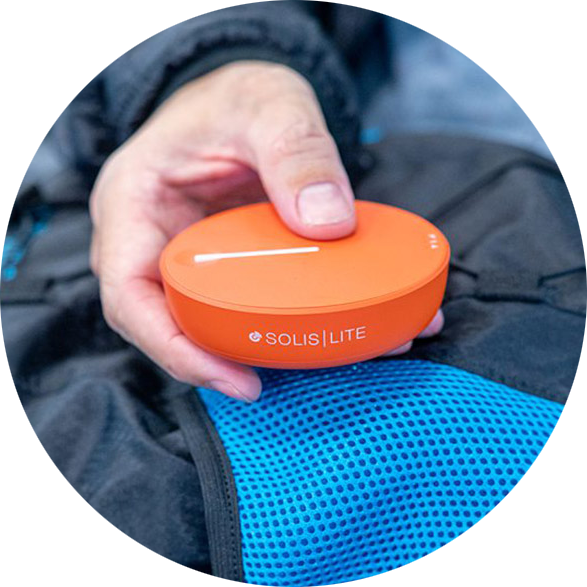 Must-Have Item to Bring for your Madrid Rental Car
You will be very happy you brought a phone holder for the car. Since you cannot permanently affix anything to a rental car, bring a phone holder that suctions to the car window. Don't forget to take it with you when you drop off the vehicle when your car rental concludes.
Hands-Free Cell Phone Mount for Car Windshield
Over 4,000 people have rated this phone holder as 4.4 stars out of 5. It's an awesome device that will allow you to safely navigate the streets of Madrid and Spain while keeping your eyes on the road.