Le Meridien Chiang Mai Review in Northern Thailand
Staying at Le Meridien Chiang Mai in Thailand was the first time I was able to experience what I had heard about in the past but only dreamed about at any number of hotels: Concierge Level.
Nothing will make you feel like a rockstar faster than premium club-level breakfast, cocktail hour, canapés, and amazing views at the top of a stellar hotel in a foreign city.
As Marriott Bonvoy members, we happily booked at an on-brand resort for our few days in the ancient city. This allowed us to experience affordable VIP treatment at Le Meridien Chiang Mai.
Disclosure: We may make a small commission from affiliate links in this post, but all opinions are ours. We bring you content with genuine facts, photos, thoughts, and recommendations. Always. As Amazon Associates, we earn from qualifying purchases. This helps keep our content free and accessible to our readers.
How we Stayed at this Luxury Hotel in Thailand for Free (And you can too)
What did this VIP treatment cost? Nothing. As in…we never saw a bill. We booked it all with one of our FAVORITE credit cards: the Marriott Bonvoy American Express.
We earn travel points for making purchases throughout the year simply for using it. Then we simply search for hotels that we can book with point on the Marriott Bonvoy website. And the Le Meridien Chiang Mai hotel came up as being available and we booked.
We cannot recommend it enough, especially the Le Meridien concierge level!
About Le Meridien in Chiang Mai
The hotel is centrally located, and we were able to walk or tuk-tuk everywhere from its convenient placement. But, funny enough, we hardly wanted to leave.
It's one of the tallest buildings in the city at 22 stories high. We learned it will remain so for the foreseeable future as there's a new preservation law prohibiting buildings in the area from being greater than eight stories tall.
This is great news for the hotel because its unprecedented views will remain a luxury only it can offer, unobstructed by any surrounding buildings.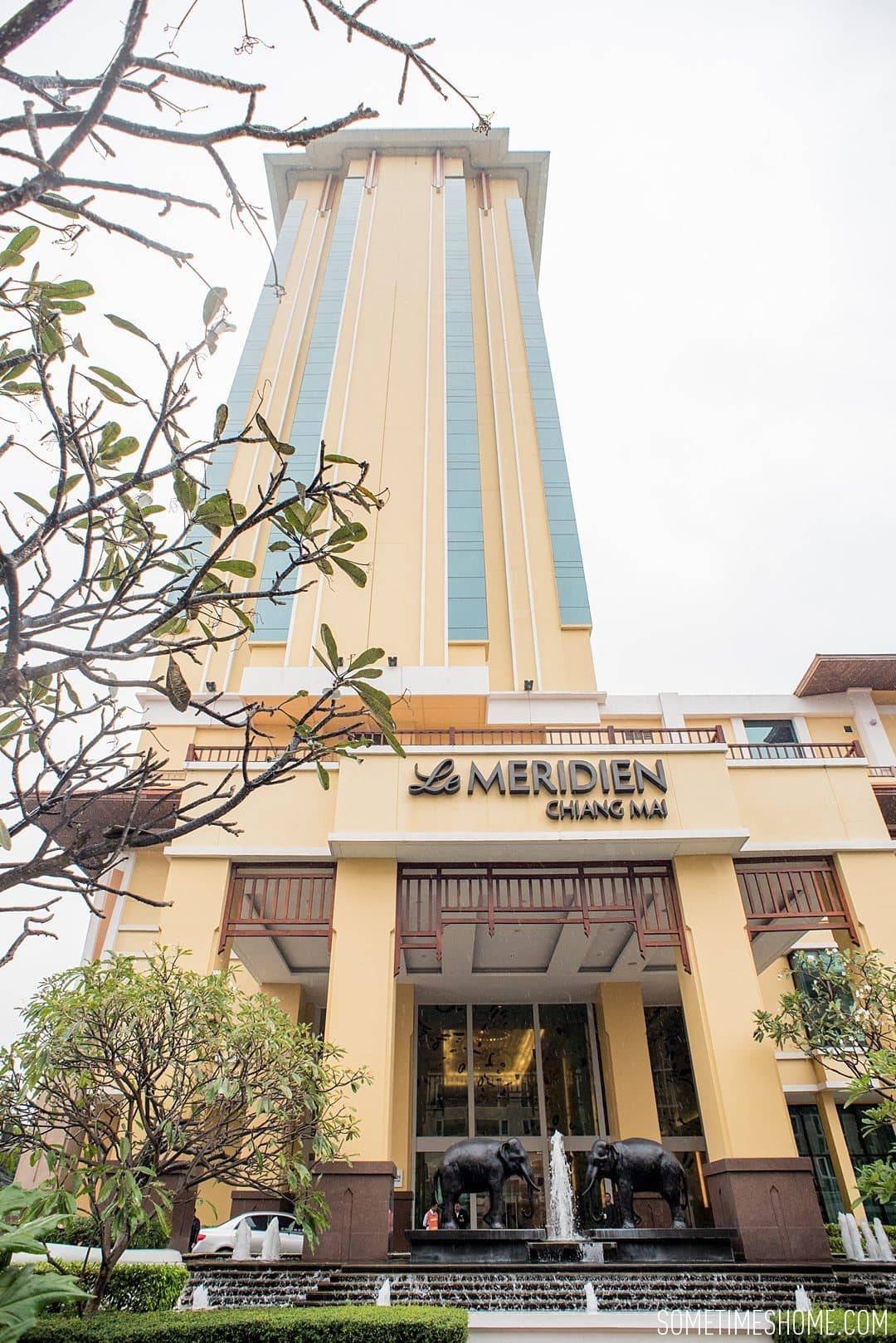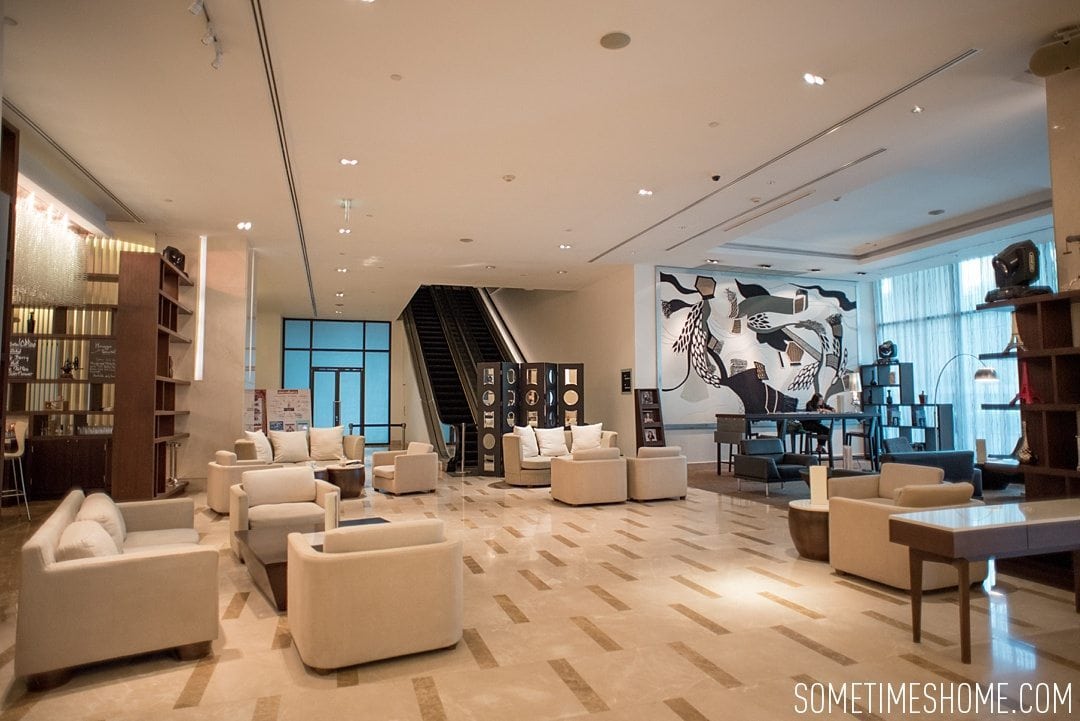 Entering the hotel is quite a site: grandiose spiral crystal chandeliers draw your eyes up to the great height of the ceiling.
Stylized furniture is inviting and cozy as you sit in comfortable chairs drinking your morning coffee from Latitude 18 bar (the latitude coordinate of the hotel), awaiting transportation for an excursion or especially after an exhausting day of travel and site seeing. The custom carpet in the hotel lobby is actually a map of the city – how cool is that?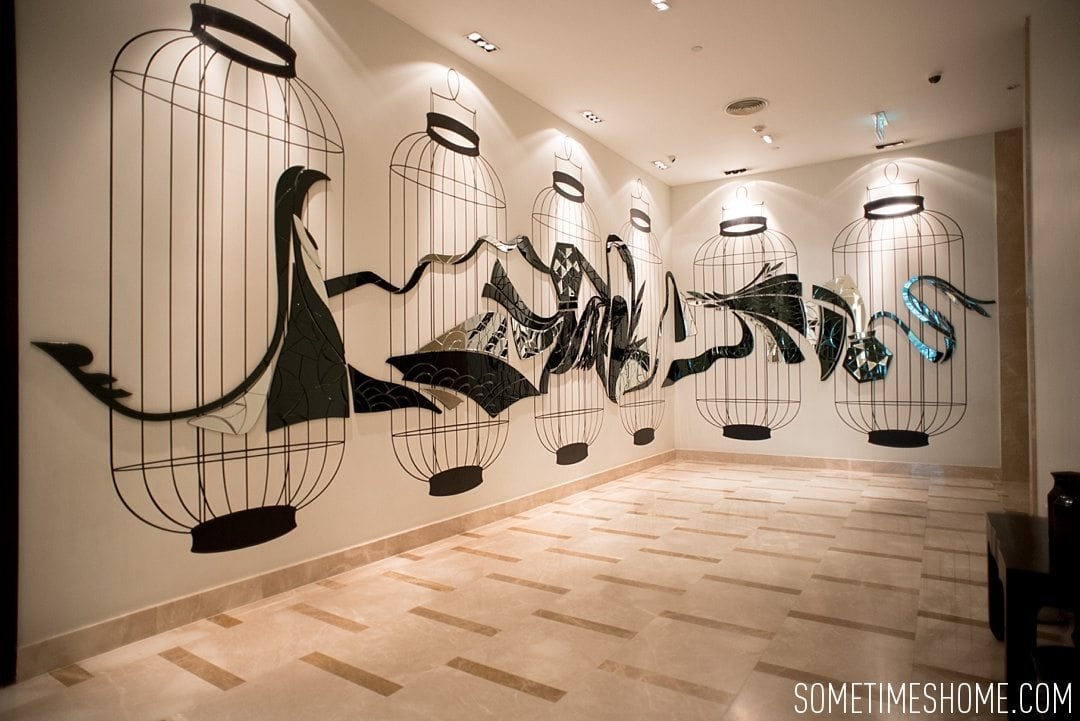 We passed this metropolitan hallway of mirrored glass and illustrations on our way to the elevator to travel up to the 21st floor to our luxurious, spacious room.
Hungry from traveling from Bangkok earlier that day, we were very excited about these incredible macarons awaiting our arrival. If you're wondering if they tasted as good as they look, the answer is YES! Their pastry chef is so talented and absolutely wonderful at her craft.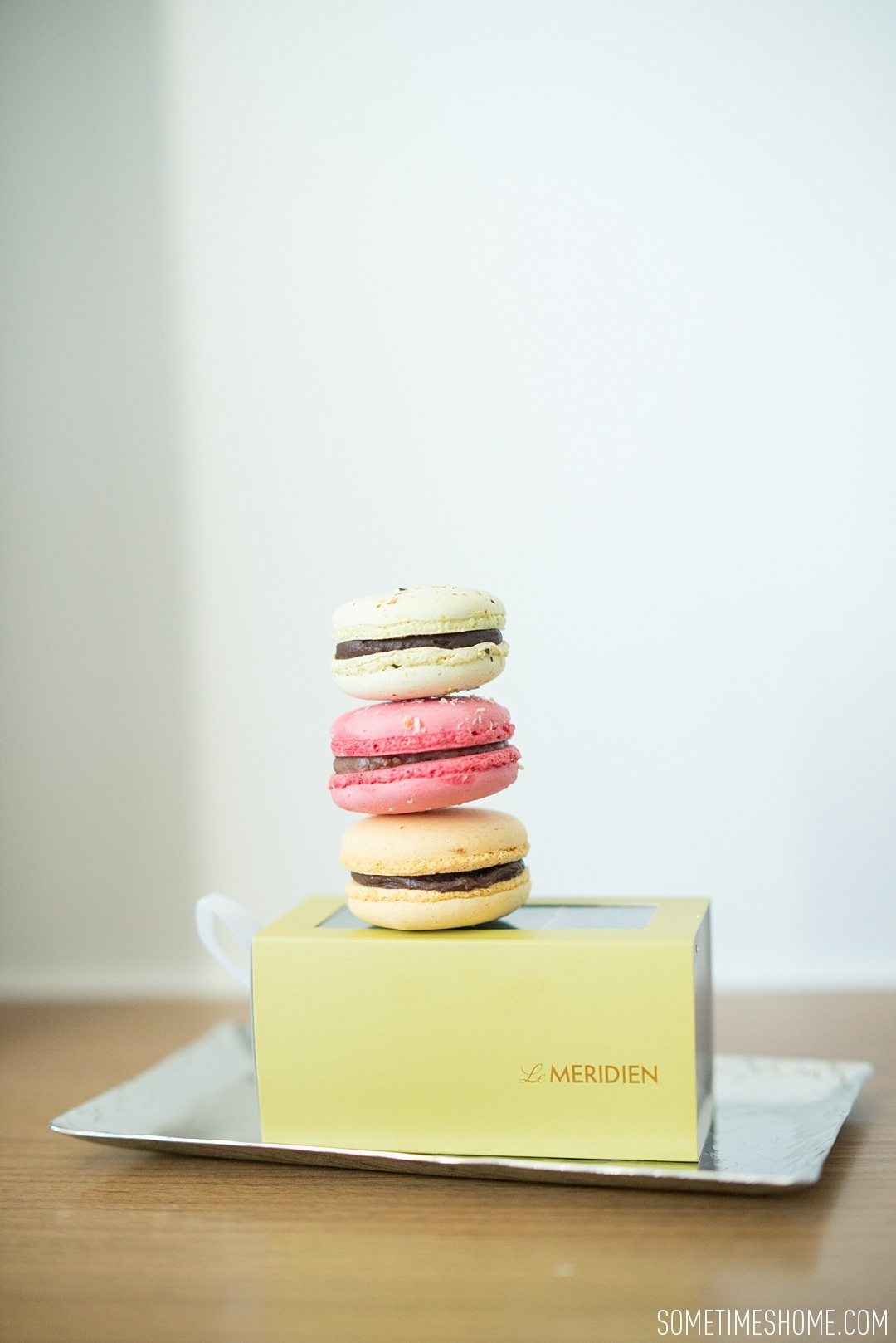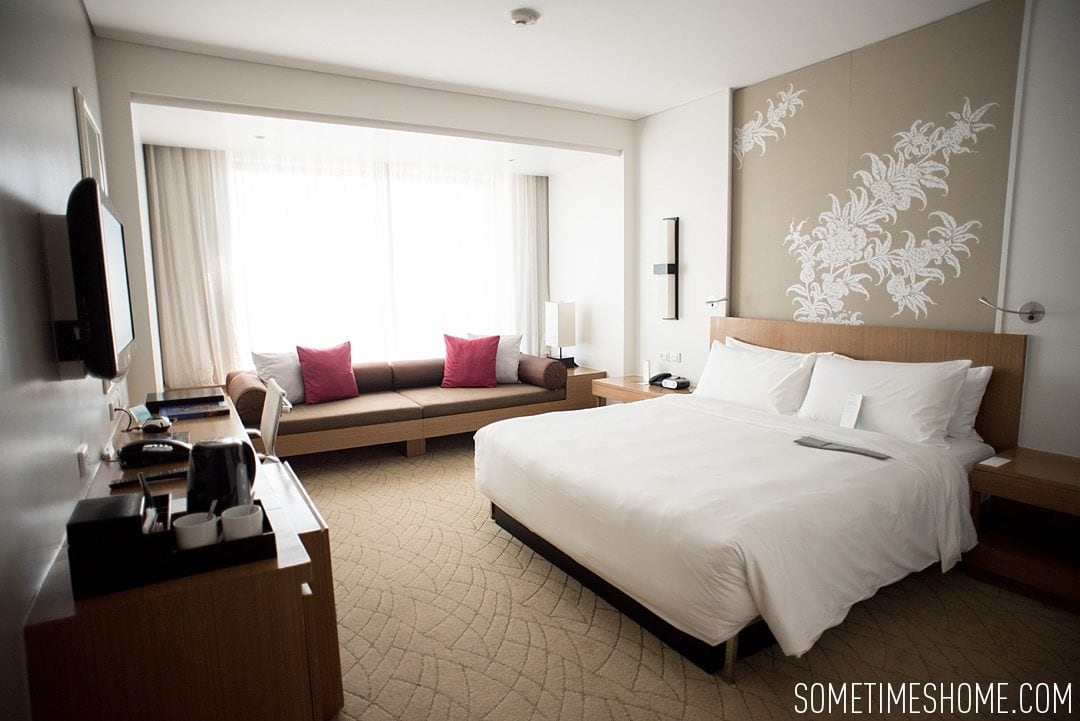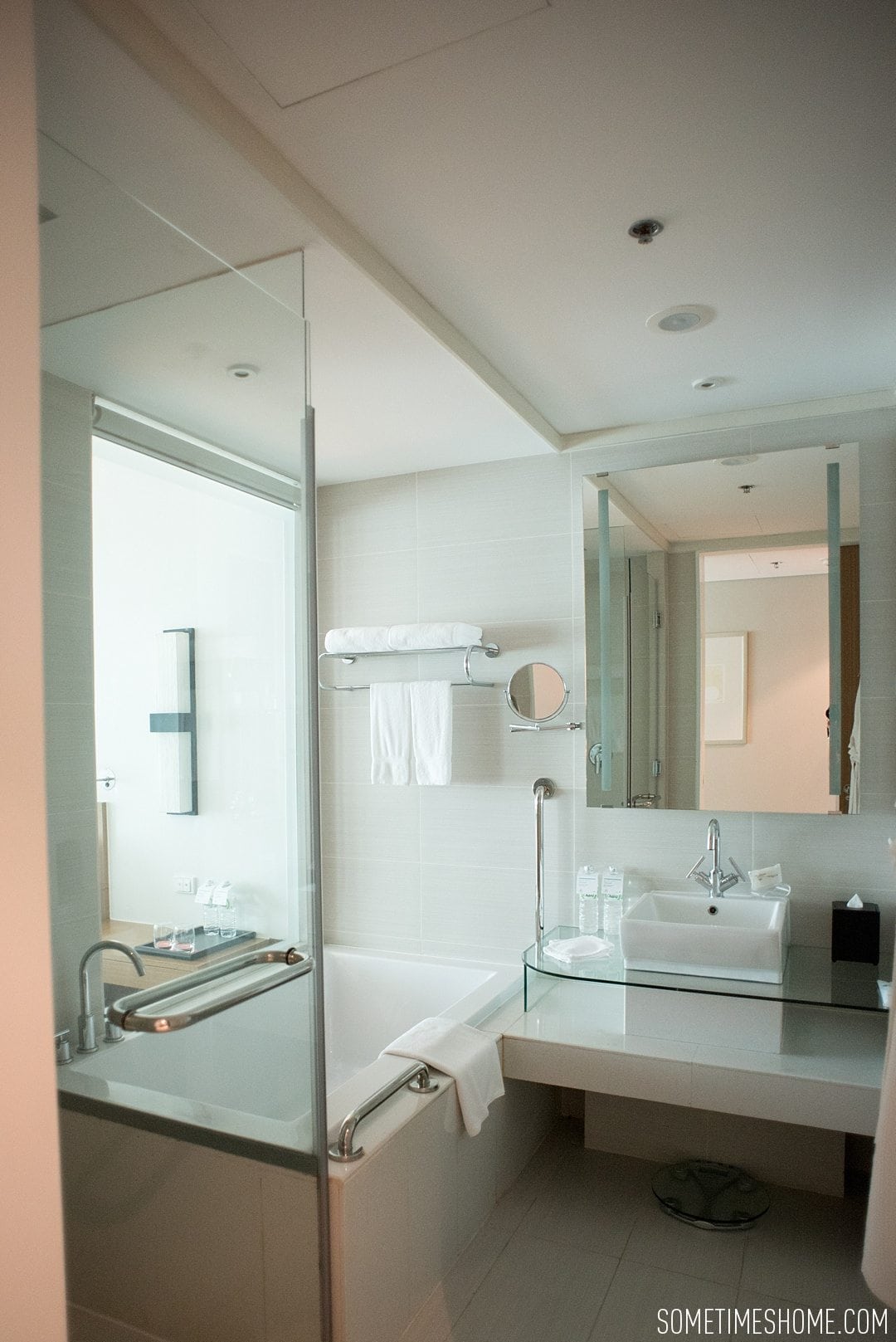 I really love a great bathtub. The potential of soaking in hot water after a long day is downright romantic to me, and I really appreciated the hotel's attention to detail in the design. From its pristine sinks to white tiles to the clear glass partition allowing views from the bedroom to the bathroom, to the couch underneath the main area's window – we welcomed it all.
If you haven't laid in a Le Meridien bed, you haven't felt a touch of heaven. The beds are incredible, and we were looking forward to enjoying its soft mattress and sheets from the moment we entered the room to see it practically glowing before us.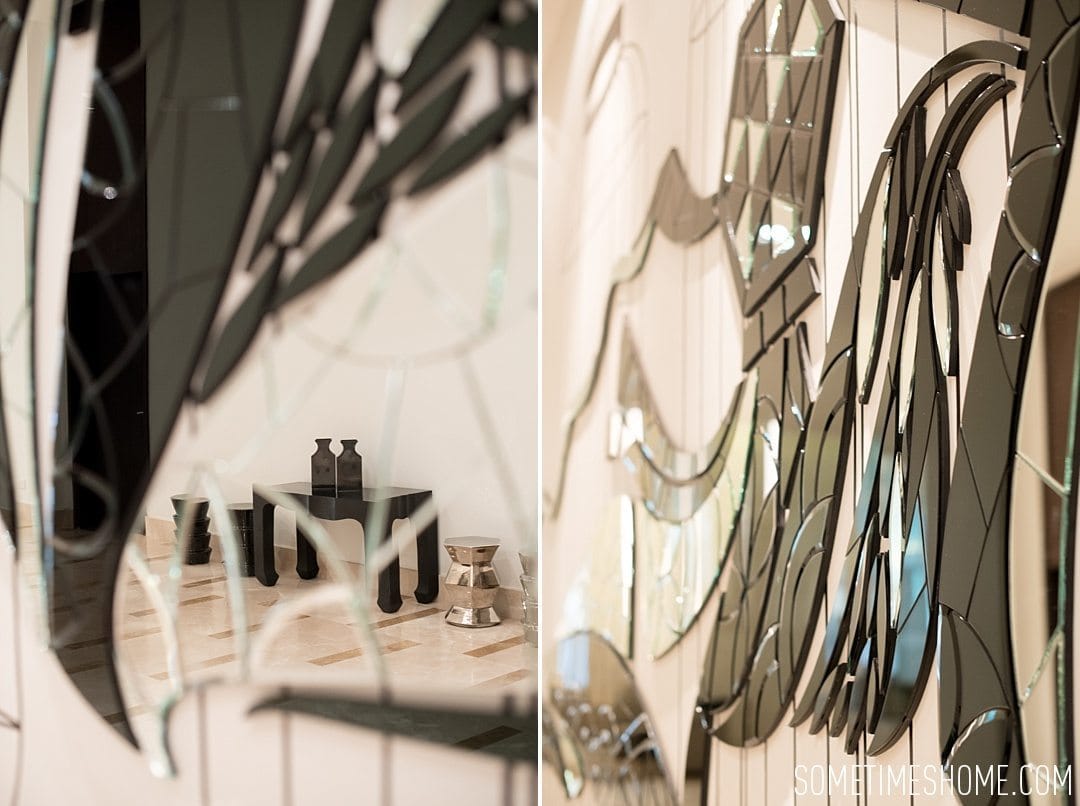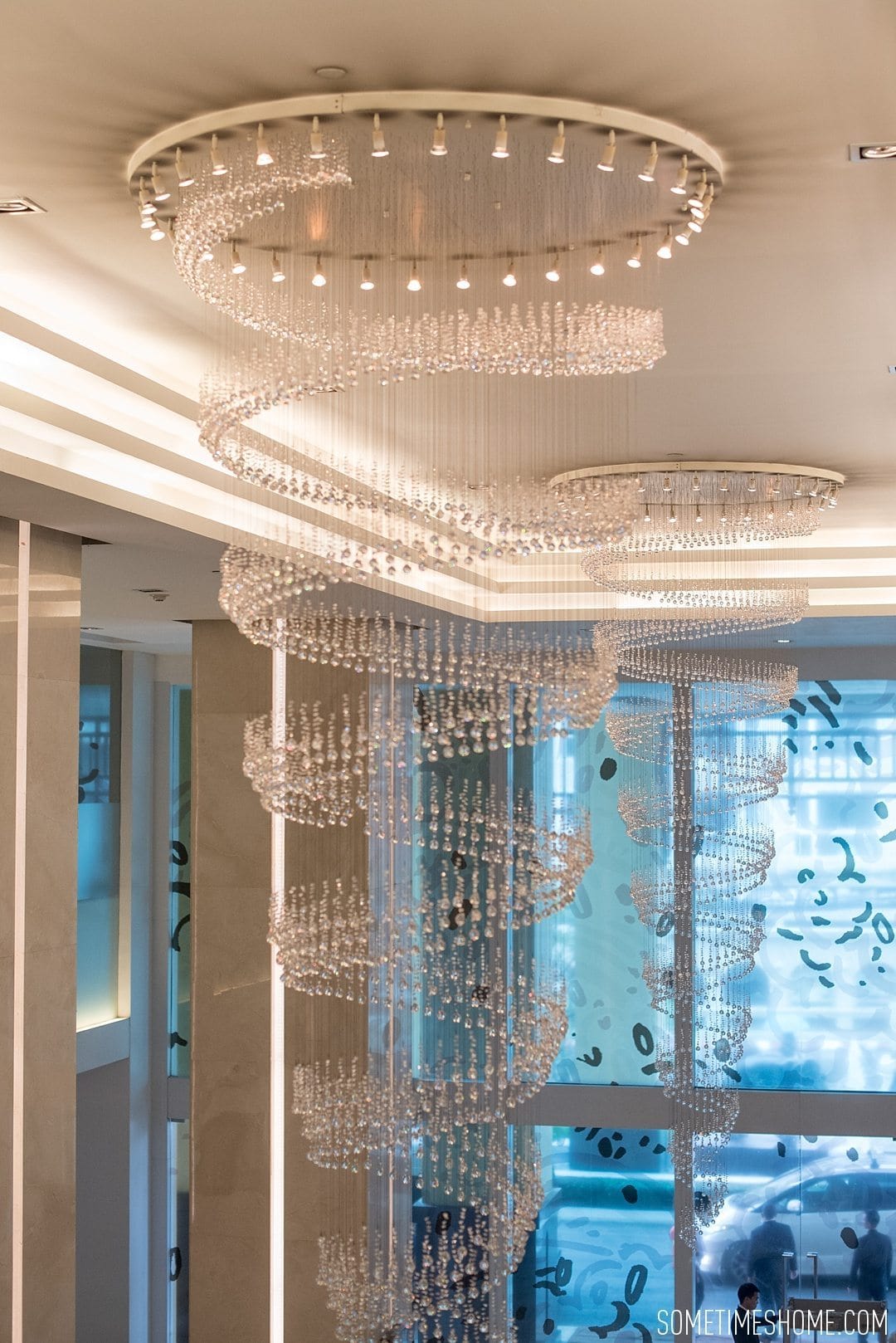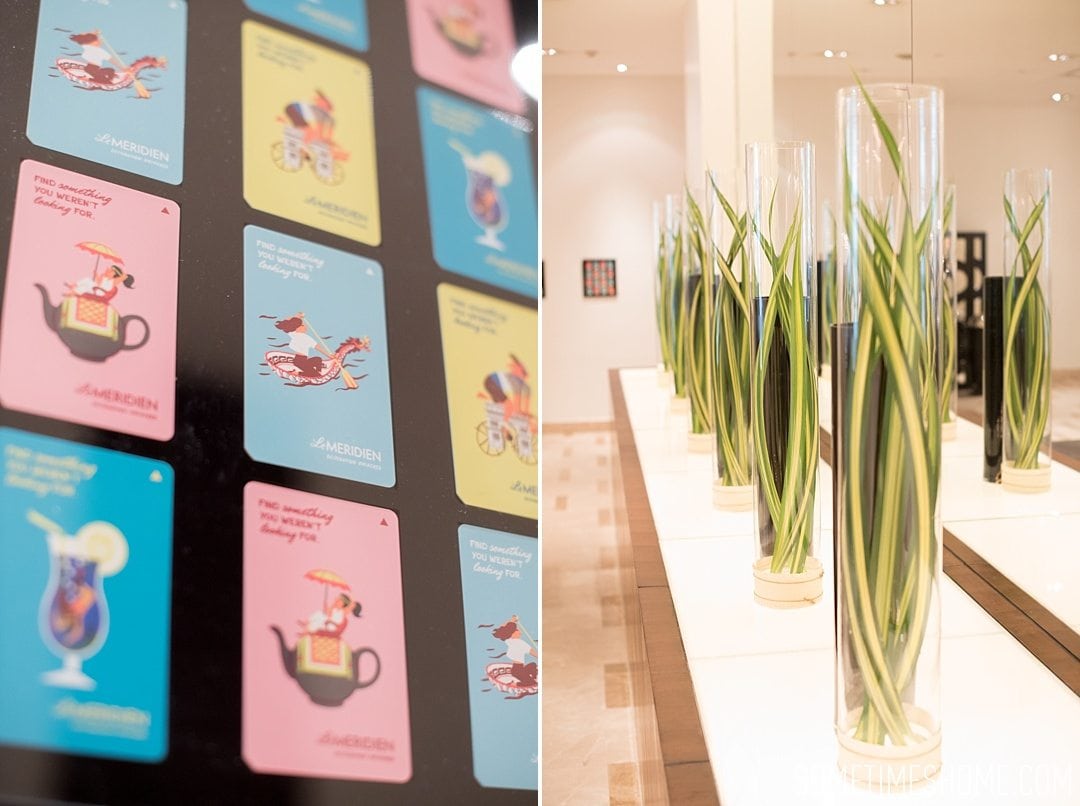 Other Hotel Perks
A creative advantage to staying at this hotel is their hotel keycards. They're not simply a way to access your room but also serve as a means for discounts in the area.
They allow you to "unlock" local activities like an umbrella-making experience at San Kamphaeng. We weren't able to partake in this trip, unfortunately, due to our existing schedule, but it's definitely a great thing to know before you go.
They have various keycard designs, all with the same function, but it's fun they keep it fresh on the designs. We had the Colada beverage key! 
Favola Restaurant
A perk of staying at Le Meridien Chiang Mai is the onsite restaurant. We loved our experience at Favola. The Italian restaurant is delicious and is open for lunch and dinner.
It's definitely worth making time to eat there, especially if you want a break from Thai food for a meal.
Le Meridien Chiang Mai Spa
Every guest is able to enjoy the incredible view from the top floors of the hotel at the spa. While the fog didn't provide such a great opportunity to see it the morning we visited, we enjoyed the sound of the water fountain jets swooshing onto their plunge pool and a tour of their wonderful amenities.
They're open from 10:00am to 10:00pm, so whether you're an early morning person or a night owl there's something for everyone. They have eight treatment rooms; be sure to book your appointment ahead of time.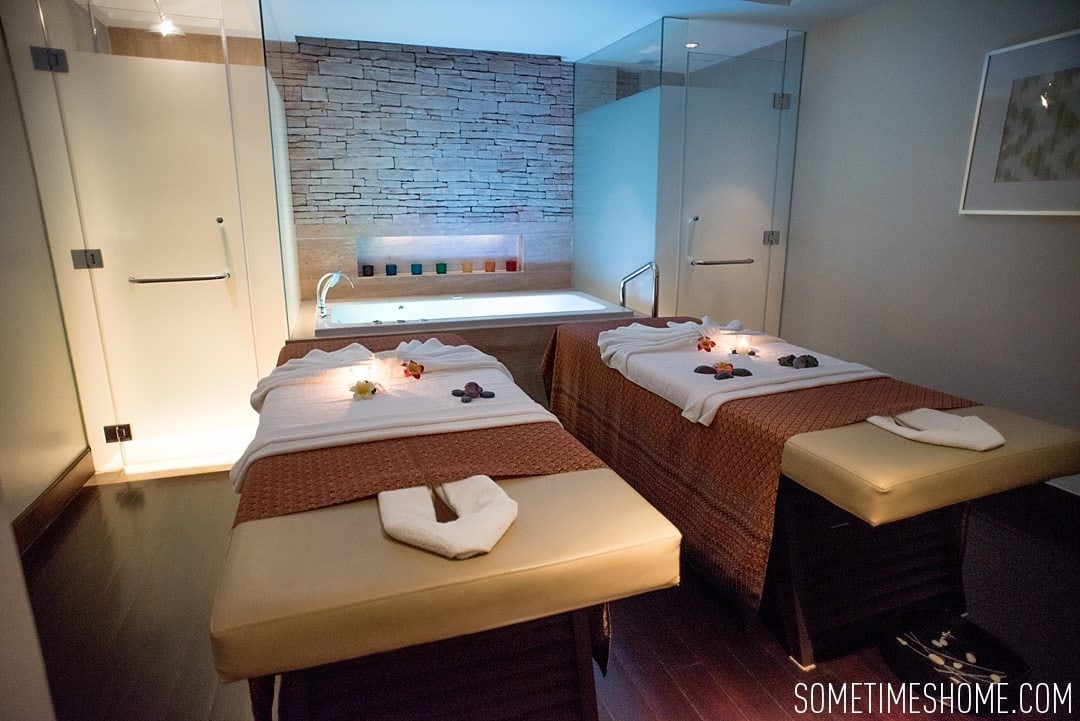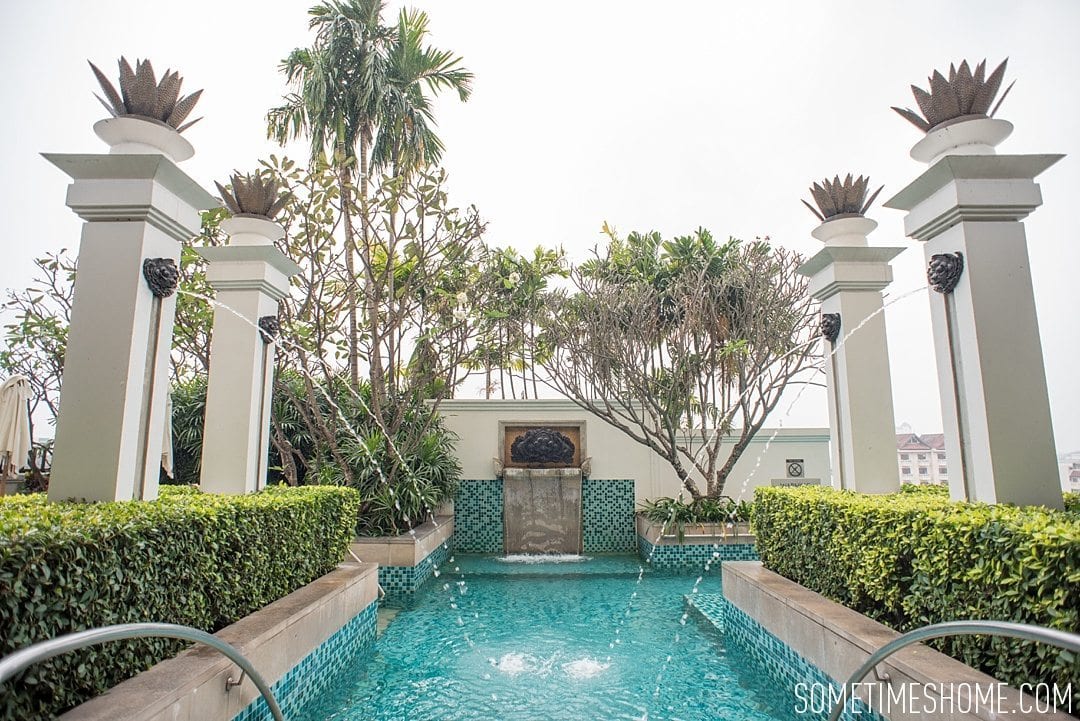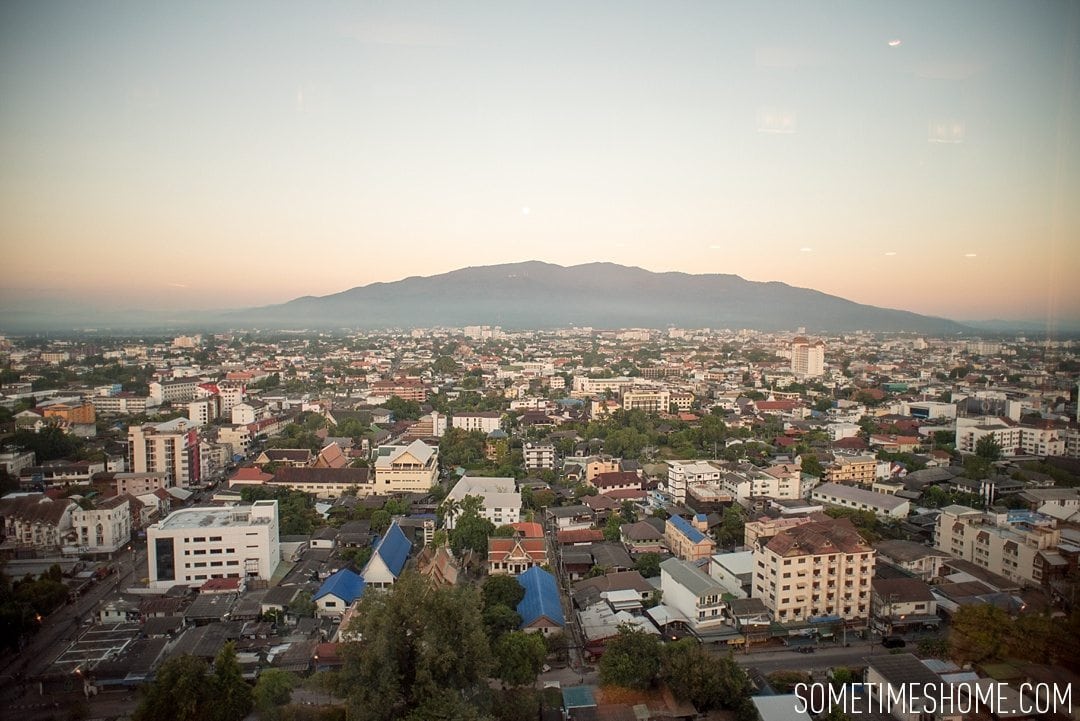 Concierge Level at Le Meridien Chiang Mai
The view of the mountains is similar to the view from the floor-to-ceiling windows of the Concierge level lounge, which is fabulous during the day and at night. We visited the lounge daily, enjoying breakfast pastries, eggs, and coffee then afternoon wine and gourmet snacks. I loved that they had fresh vegetables, fish, and bite-size delights.
A personal favorite was the outstanding almond croissants the pastry chef crafts every day. They will blow your mind, they're that good! If you're still feeling social at the end of the day, Latitude 18 bar transforms from a morning espresso stop to an evening cocktail destination.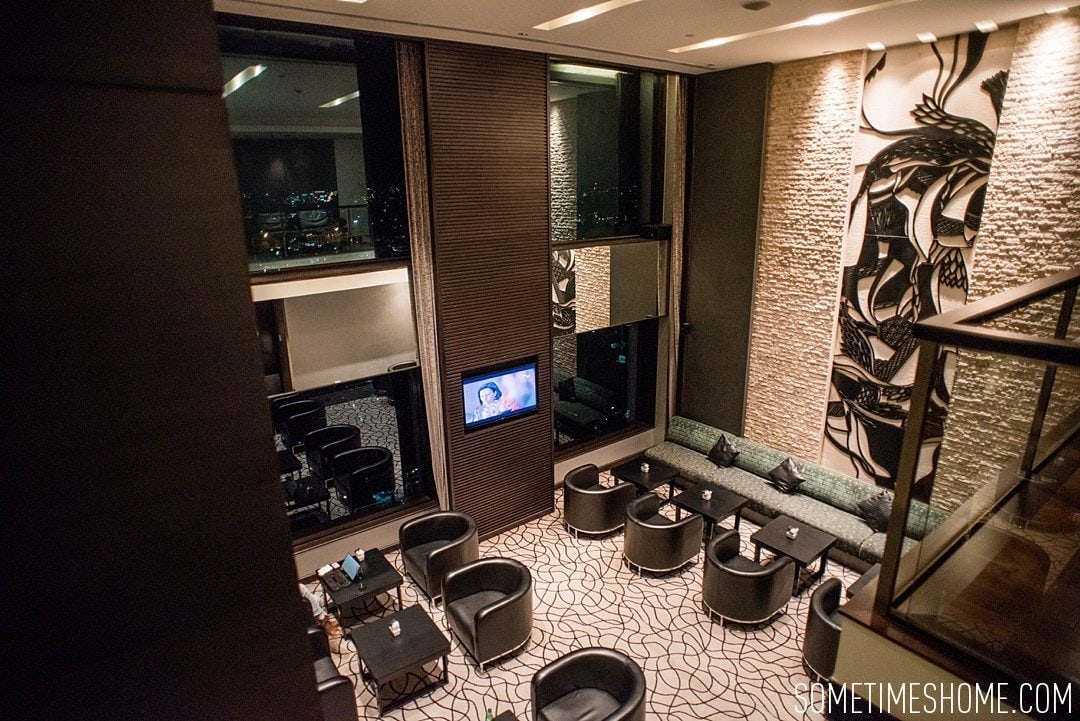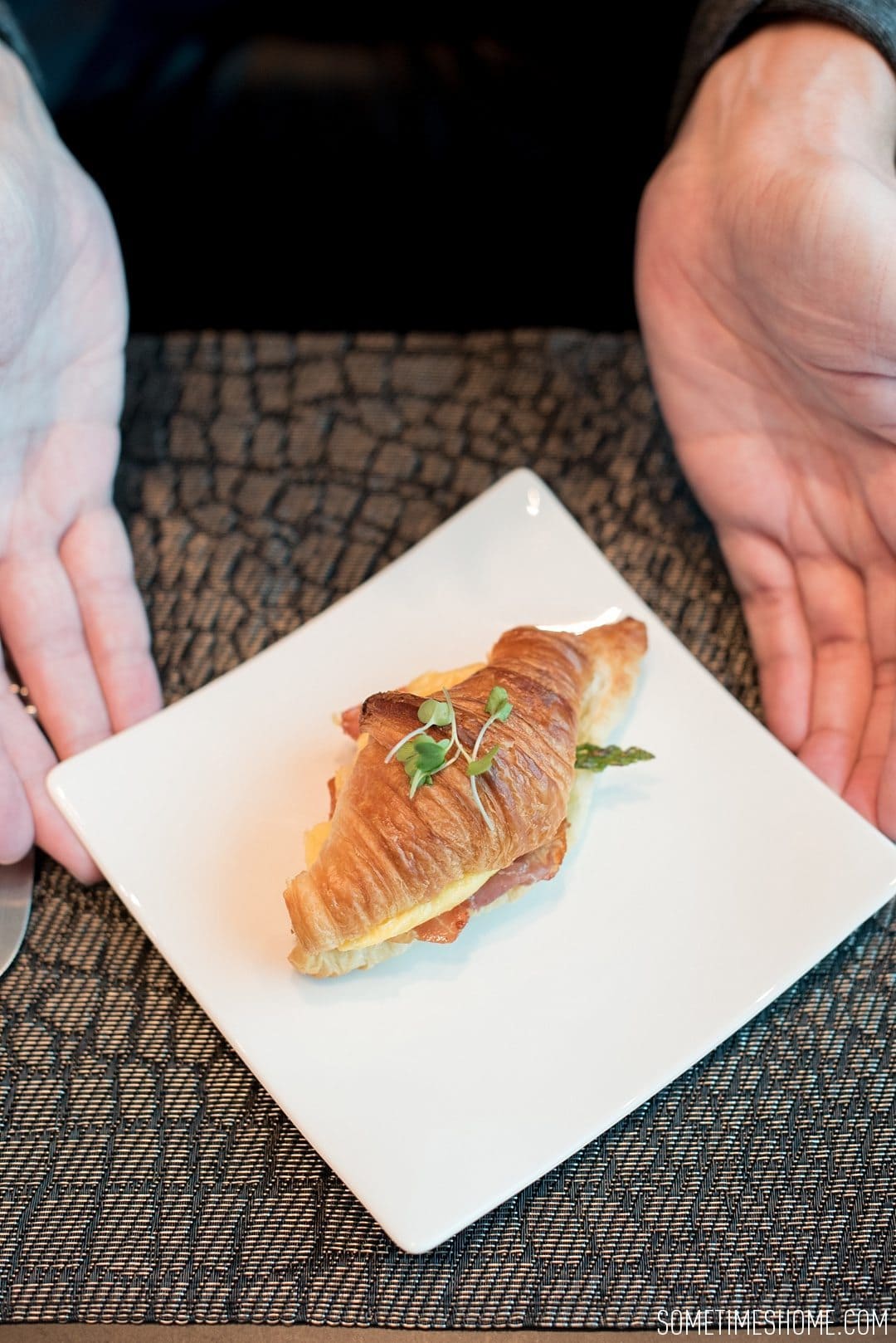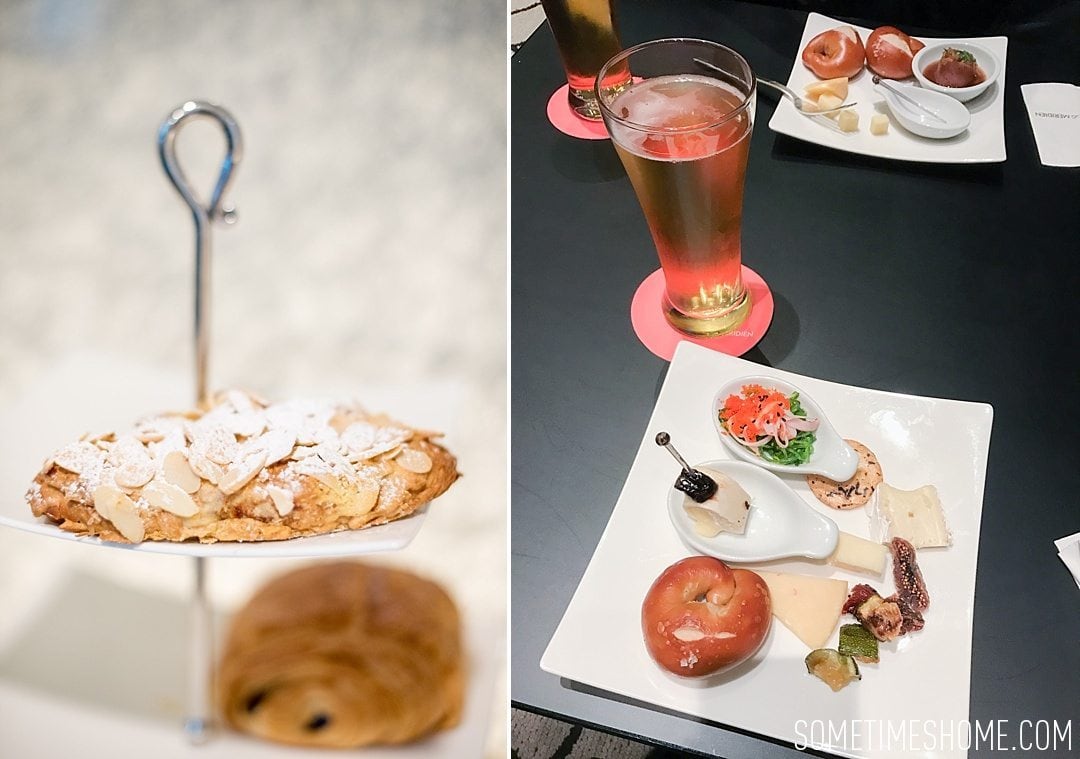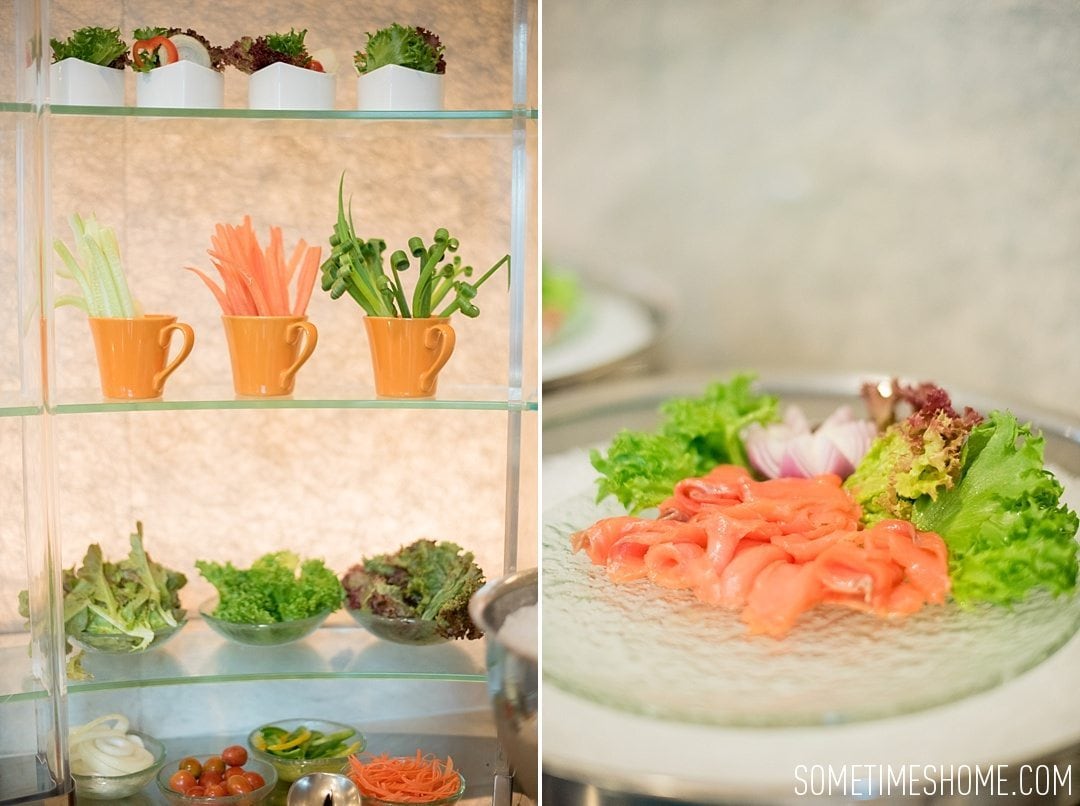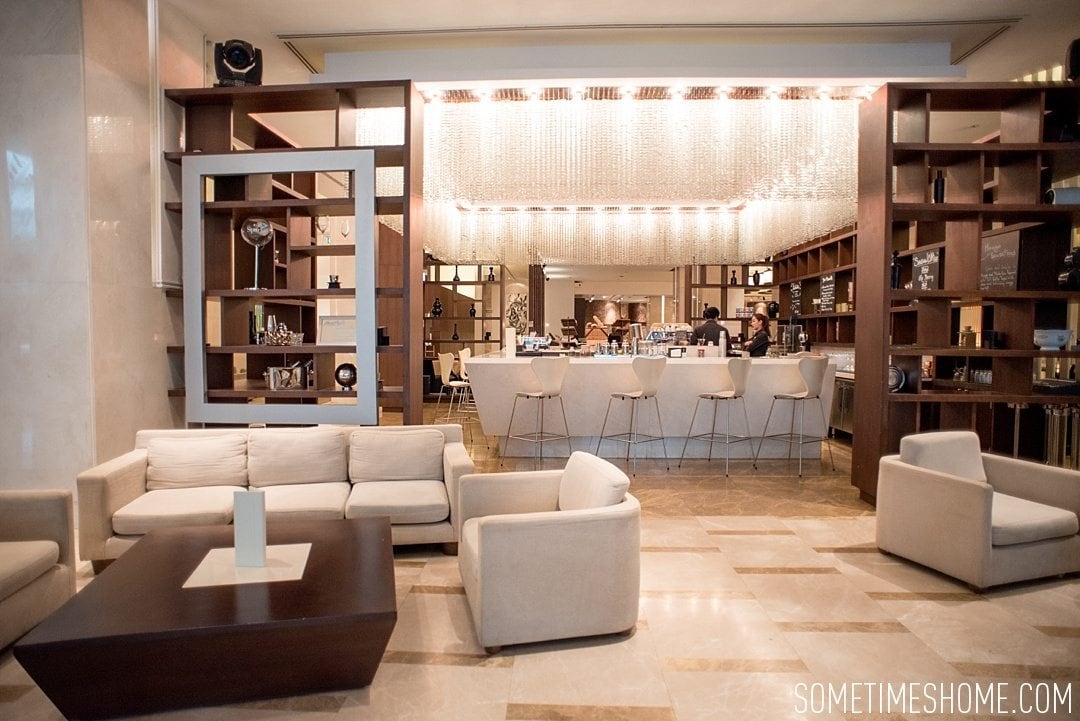 A Sweet Goodbye from Le Meridien Chiang Mai in Thailand
As a little bonus, we were delighted to close out our last evening with these divine, rich chocolates, compliments of the hotel.
There's nothing more sweetly satisfying than the taste of true high-quality chocolates. But the icing on the cake was a to-go breakfast box, which they had ready for us at 4:30am the morning we had an early flight to Phuket. How's that for VIP treatment?
Heading to Thailand? Also check out:
Where have you received VIP service?