Is it Worth Visiting Asker, Norway near Oslo?
Between nature, marinas, great food and a nice town center there's plenty of things to do in Asker Norway. It's worth the visit whether you stay for a day trip, two days or three. And it's an easy ride from the country's capital city.
The magnificence of Oslo has called us back many times. Our fourth time there we decided to venture west around Oslo Fjord to a beautiful city called Asker. It's a mostly residential area yet if you're looking to escape the urban environment of Oslo it's a wonderful option.
How to Get to Asker, Norway from Oslo
We recommend either taking the train (our preferred method) or driving from Oslo. Driving time is 35 to 55 minutes depending on traffic, while the train is about an hour. We walked from where we were staying in Asker to the train station a few days in a row during winter. It was very easy and safe to do and we loved getting to know the city this way. (We made Asker our home base for four days and went into Oslo two of those days.)
A little later in this post we mention Vollen. It's within Asker's municipality, like counties in the United States.
Things to do in Asker, Norway
There are several things to do in Asker that make it worth going to. Here's just a few ideas we experienced in winter and some we know about during warmer months like July and August:
Views Oslo Fjord from Asker Hilltops
One of the coolest things was being able to see Oslo Fjord from a different point of view, looking east towards the capital. If you're in Oslo you can't see Oslo from the coast, of course! But if you're outside of Oslo you can. This view was from a park just near "Bleikerhaugen"bus stop in Asker, along the 285 and 293 lines.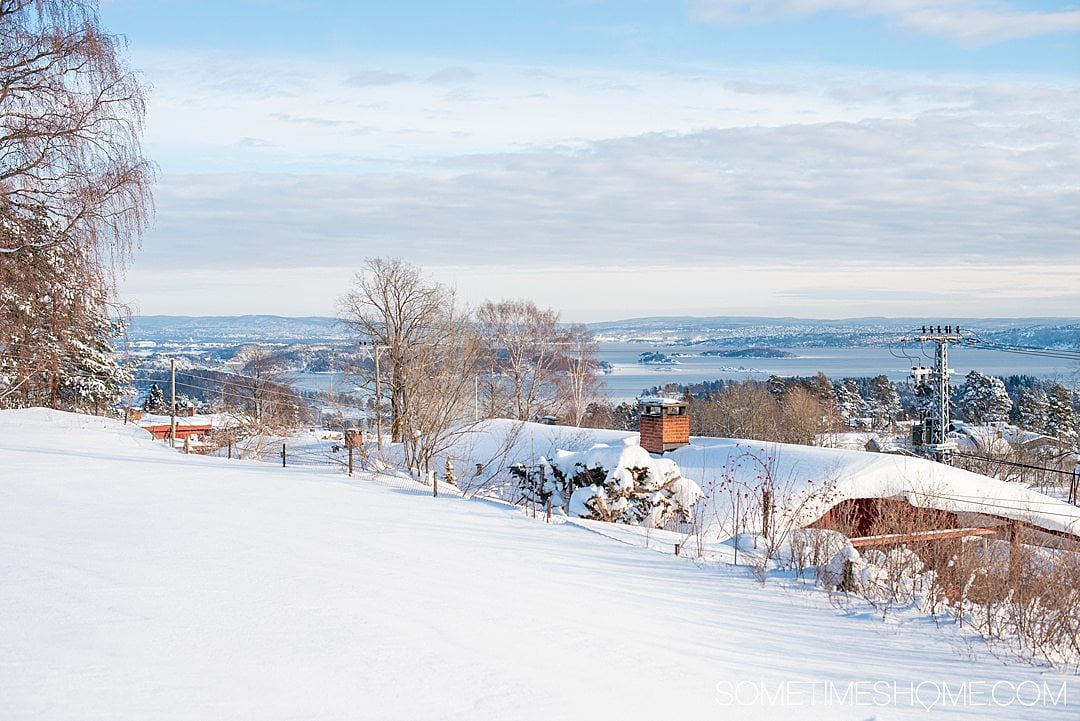 Explore Asker Museum
Asker Museum was a delightful stop for about an hour or so. In the spring and summer there's even more to see there with gardens in bloom that are open to the public to walk around. No matter the season there's historical structures on the property including houses that are fun to see and a museum inside the main building. There are rotating exhibits that always intrigue. They also have a gift shop and small cafe inside. While their website pages area mainly in Norwegian, rest assured everyone pretty much speaks English in Norway.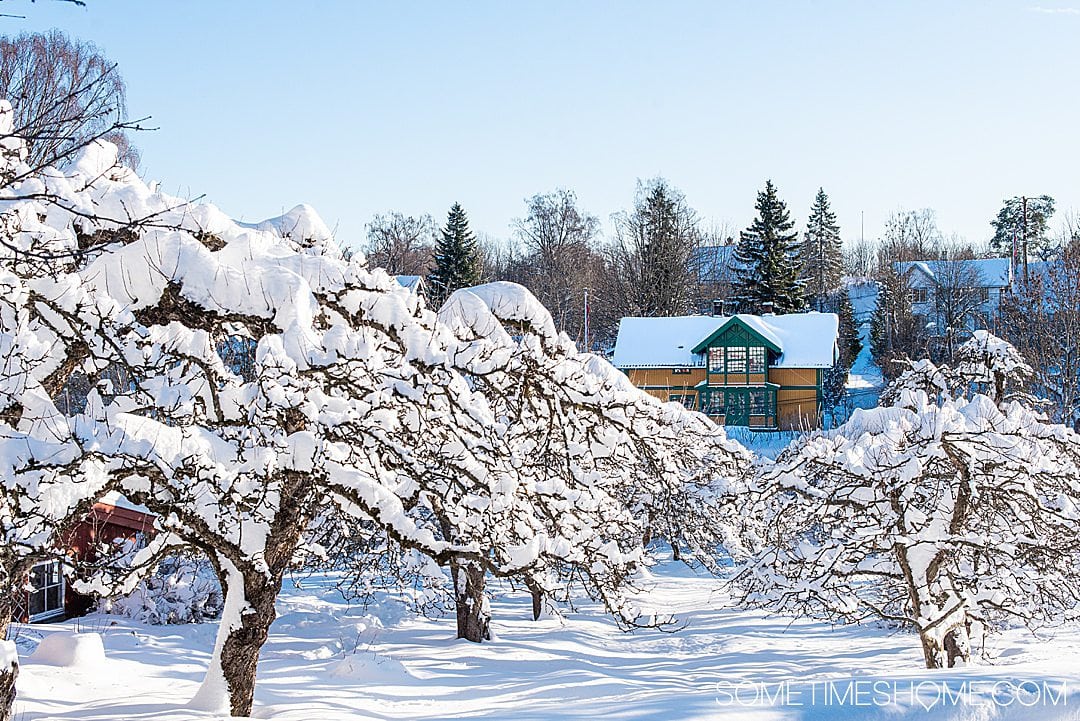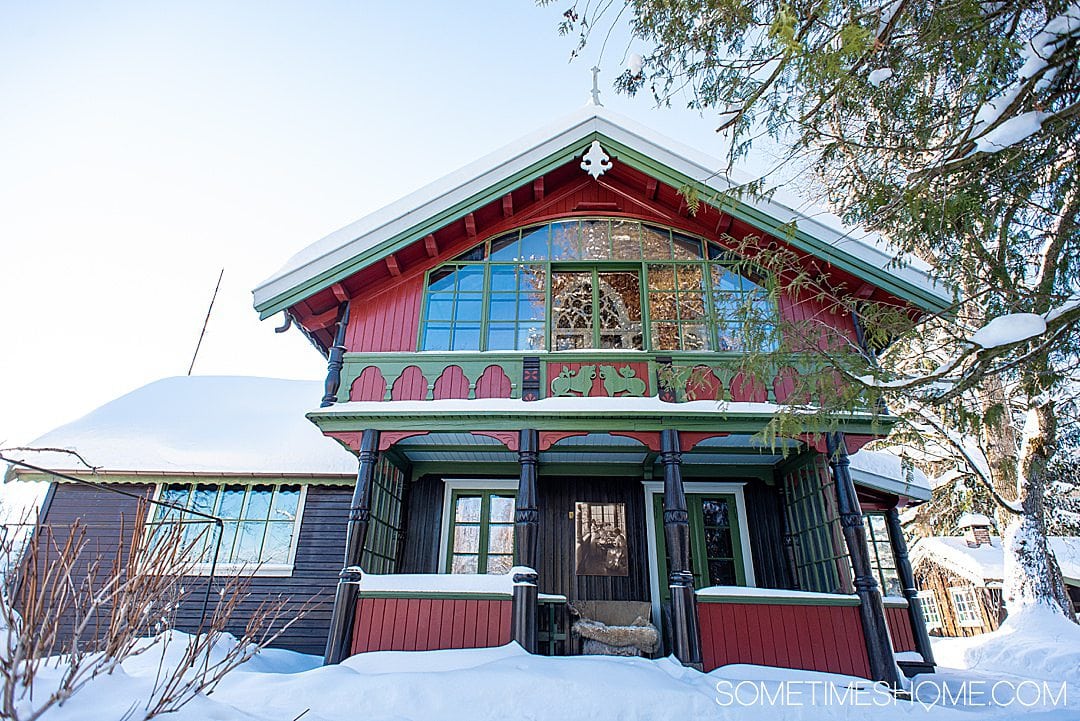 Walk Around Asker's Town Center
We went to Asker's town center two days in a row to grab a bite to eat and have a bit of coffee before we headed to the train to go to Oslo, just a few hundred yards away. There's also a cultural center in the main area of Asker's town center (to the right of the deer sculpture in the photo below) that has a library and cinema.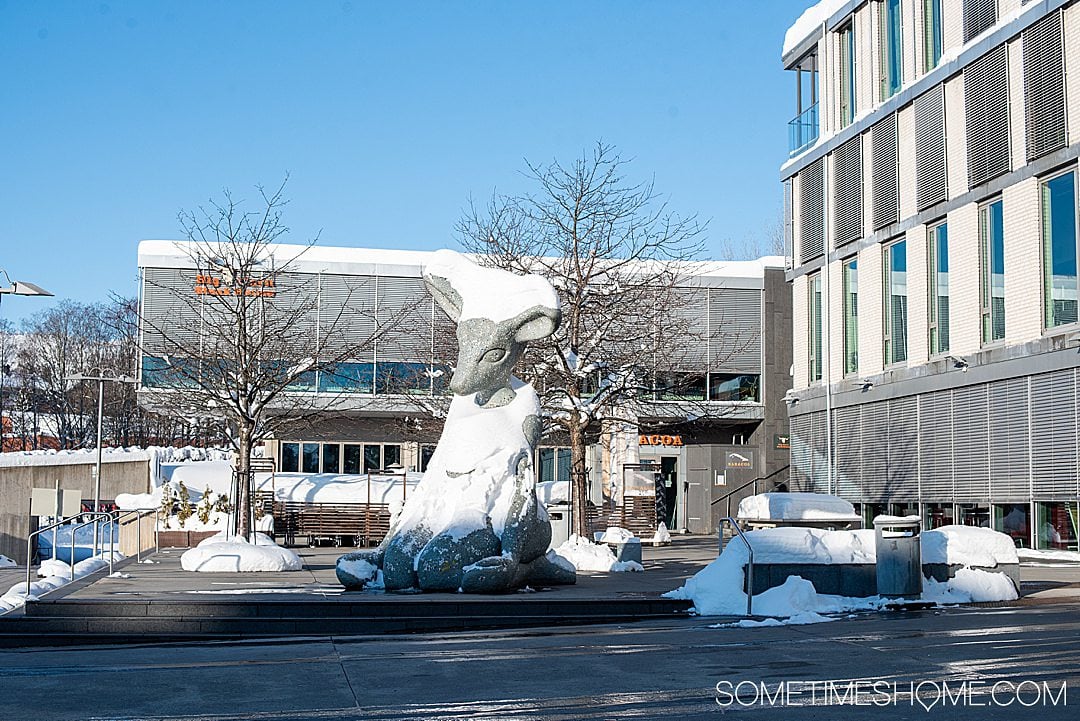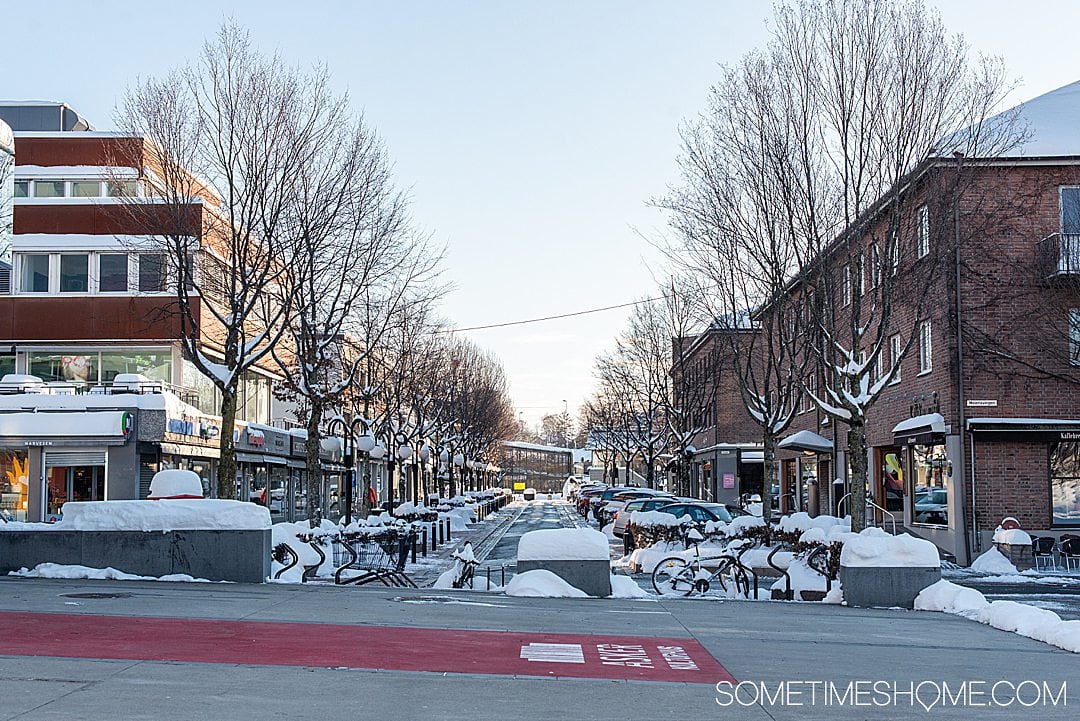 Admire the Landscape from Various Marinas in Asker
Water is such a part of Norway's geography. Whether Fjords, the ocean or lakes, it feels like there's water in or around almost every city we've visited there. (Sort of like in The Netherlands but less dams and land under sea level.)
Asker is on the coast, which is definitely something to take advantage of. Enjoy beaches during summer and watch sailboats float in and out of marinas. Or simply take a walk along the water, even during winter. We loved seeing the snow covered docks and boat slips, taking lots of pictures everywhere we turned. The snow crunched beneath our feet as we walked the sidewalks in the harbor to see swans and pose for photos.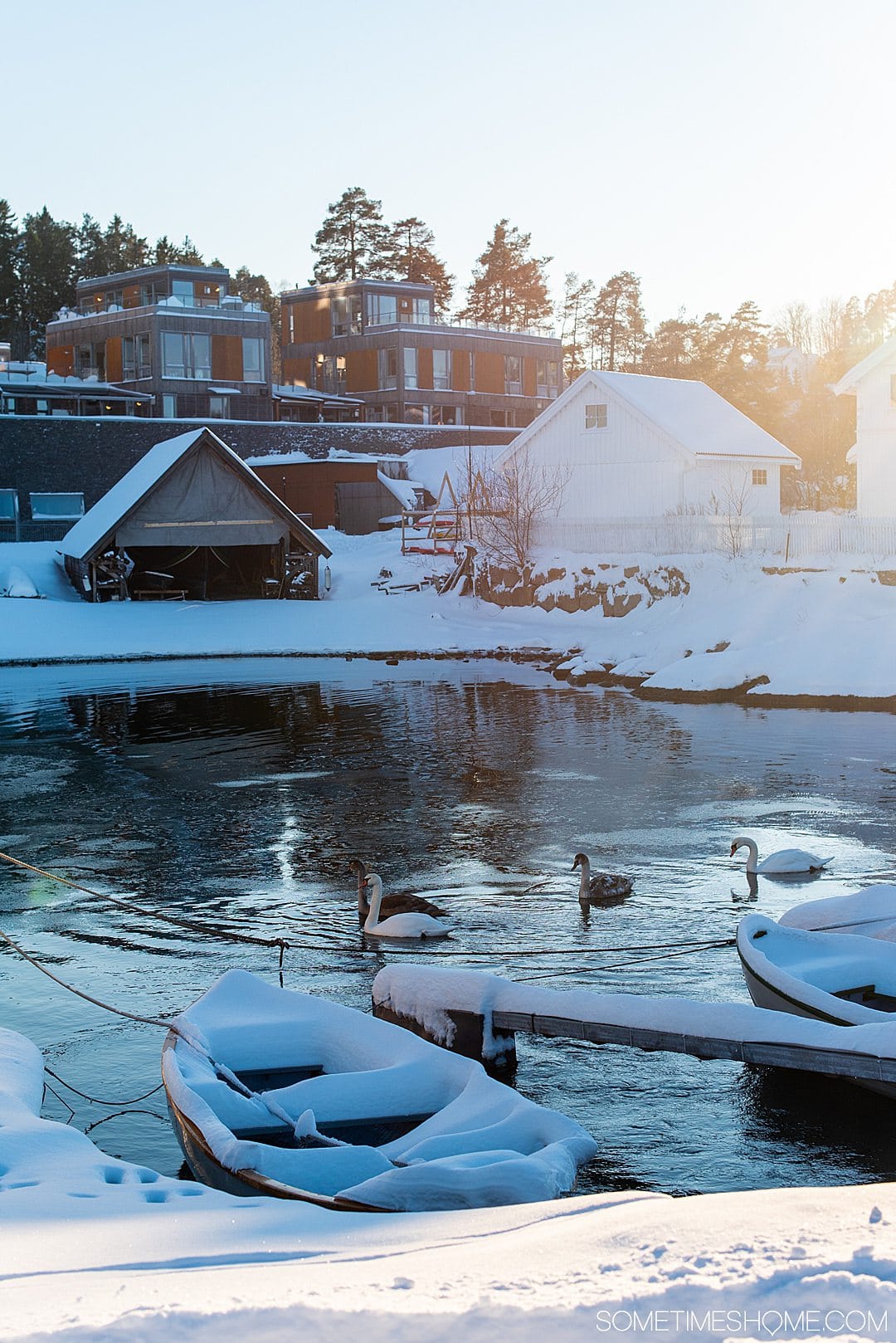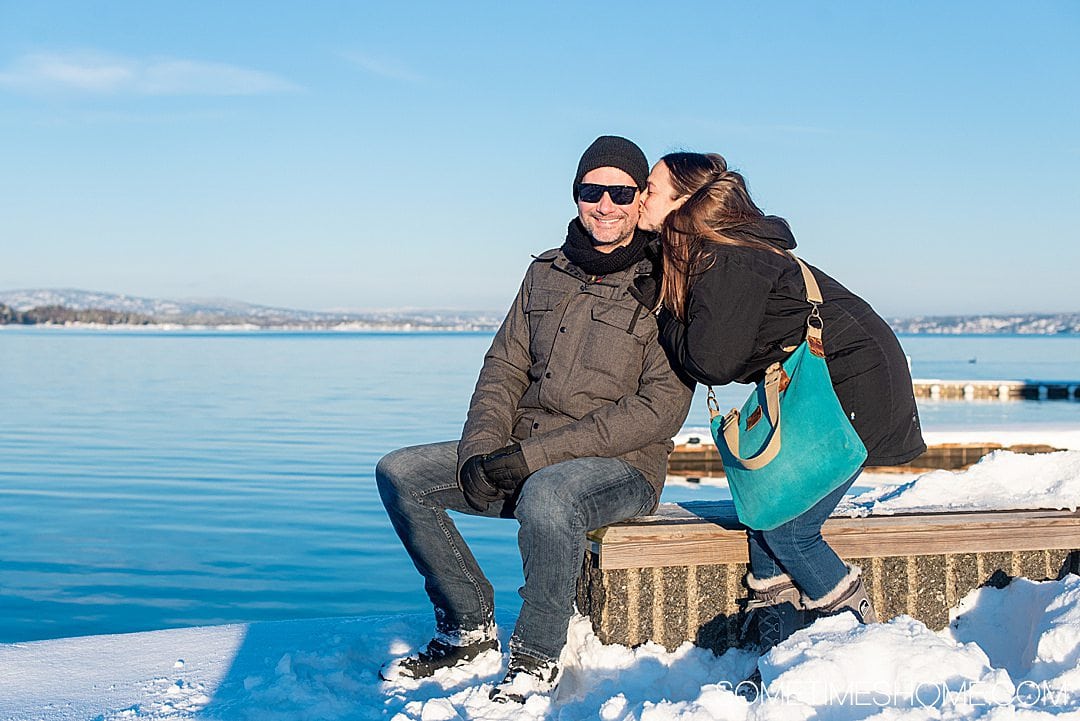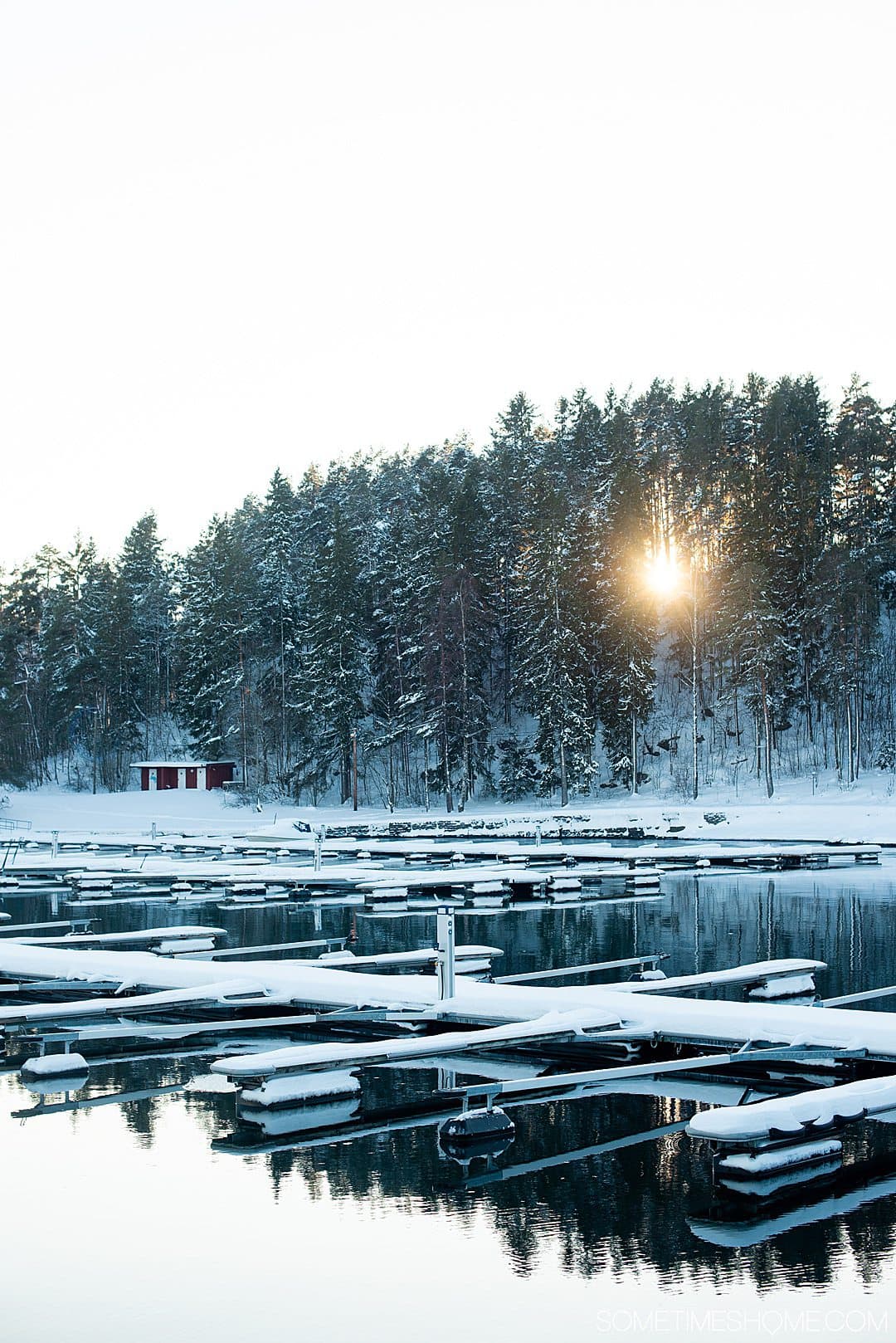 Walk Around Vollen, Norway
Vollen is essentially a waterfront area of Asker. The best route from the center of Asker to Vollen is a 15 minute car ride. If you don't have a car it's best to hire one, whether something like Uber or a taxi. Alternatively, you can bike ride between the two. It's less than a seven-mile ride (or 10 km). There are cute shops and cafes here.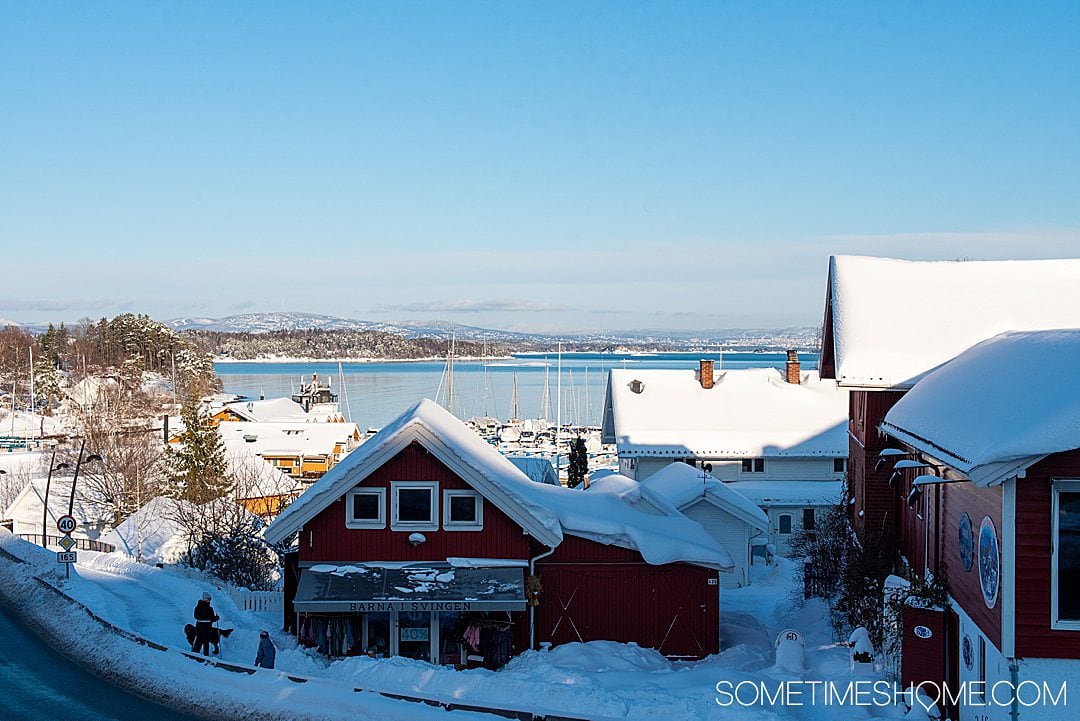 Have a Meal Overlooking the Vollen Marina
We had a wonderful meal in Vollen, Asker at Little England Tea Room. It was great to sit in the warmth of the cafe with pastries and tea admiring blue skies and sunshine the day we visited.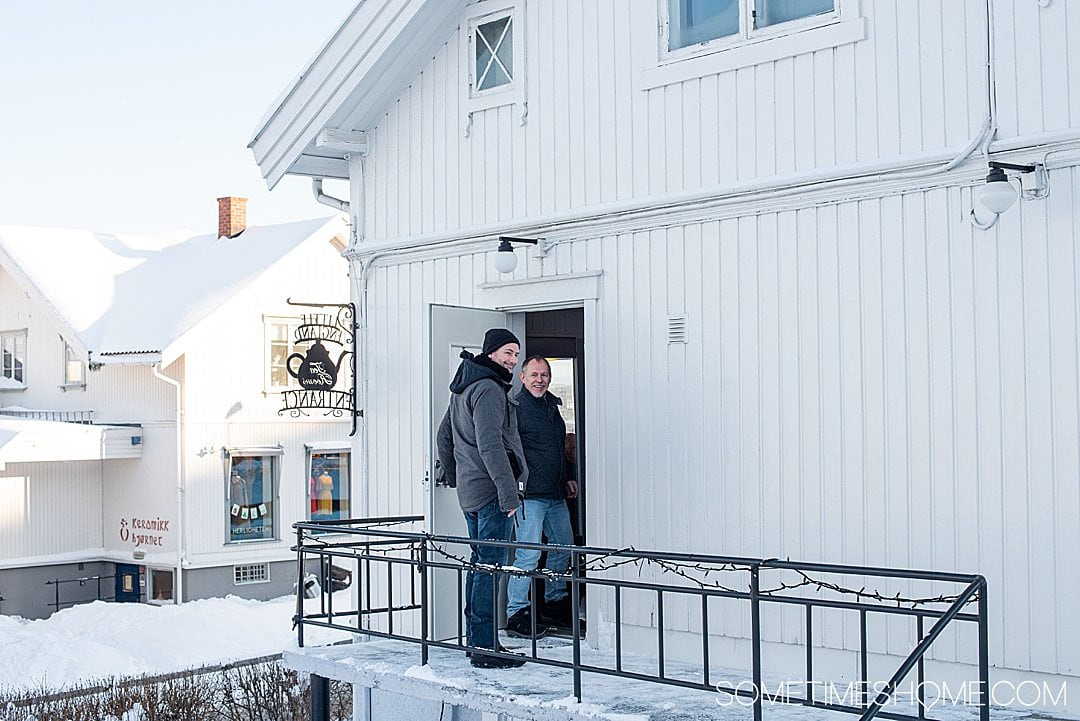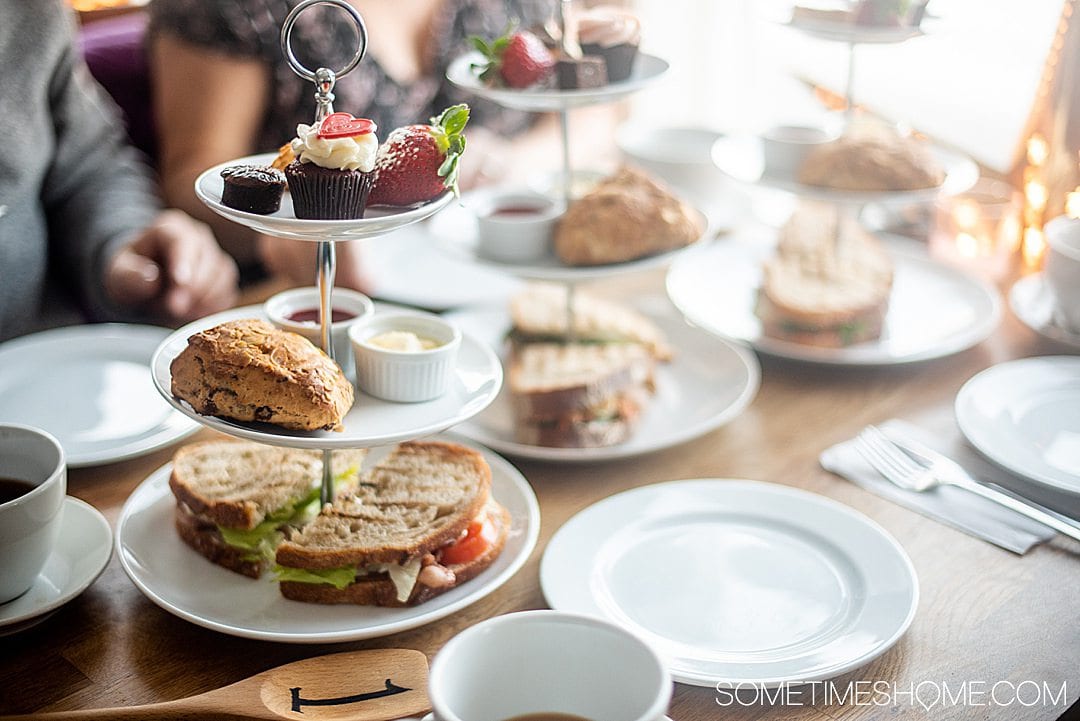 Learn about Norwegian Boating and the History of Oslo Fjord at Oslo Fjord Museum
There is a maritime museum in Vollen called Oslofjordmuseet. Entrance is less than $6 USD per adult and it provides a nice overview of the history of boating and shows some beautiful vessels inside. There's also a nice cafe, called Maud Cafe, inside with a variety of maritime books to read while you have a drink and snack.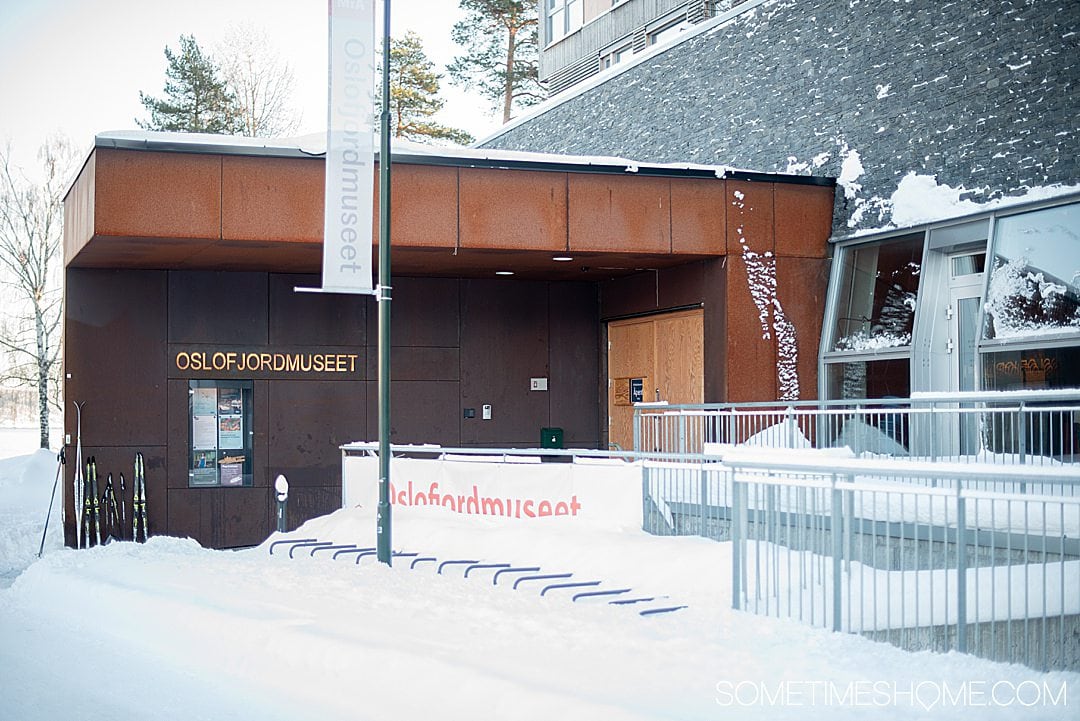 Where to Stay in Asker
Close to the Water
Thon Hotel Vettre and Quality Hotel Leangkollen (a bit more upscale than Thon hotels with more character and great views) are two great options.
Inland, Closer to the Train Station
Sem Gjestegård was not just a beautiful hotel but also one of our favorite stops simply for the scenery. This hotel and conference center was quaint and warm (even in winter). We loved the many Norwegian flags proudly waving in the wind outside its main entrance.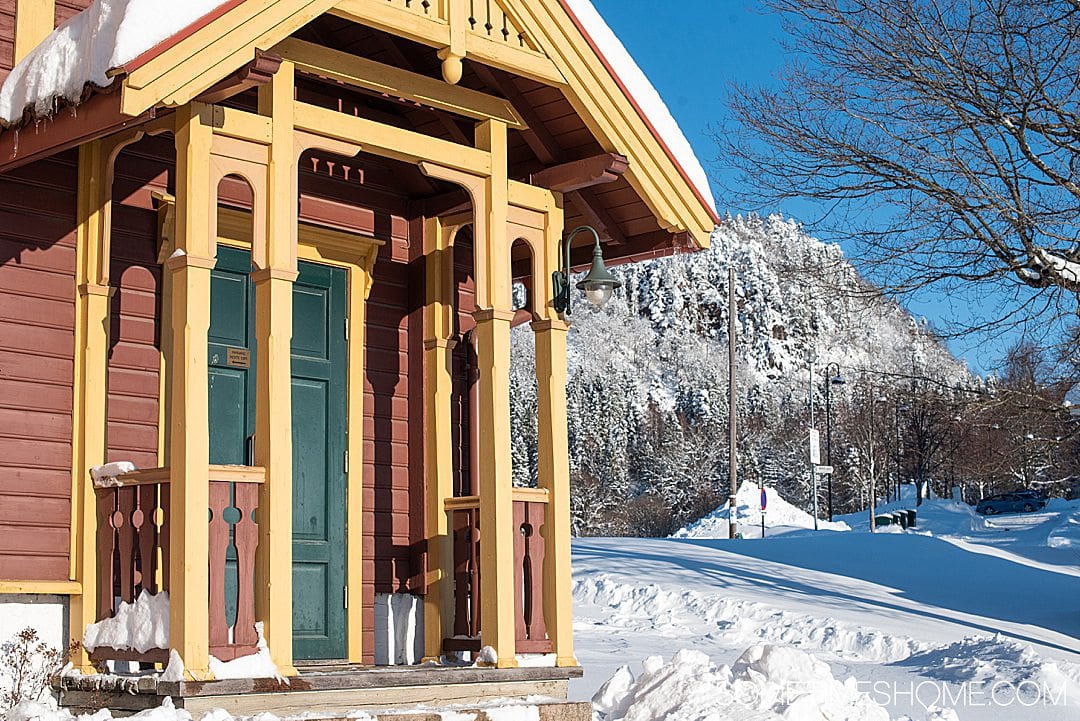 Is it Worth Visiting Asker, Norway near Oslo?
If you're tight on time in southern Norway (where the Oslo Fjord area is) and only have time for the hits, like Oslo itself, then perhaps skip Asker. However, if you have been to Oslo several times, like us, and are craving getting a better feel for Norwegian life outside the city definitely consider Asker and a stop in Vollen. It's beautiful and so calming and pleasurable to escape Oslo for a little while!
Disclosure: There are affiliate links in this post, which means we may earn a small commission if you click the link and proceed with a purchase. We only recommend products or services we personally have tried, use and recommend.
Going to Norway? Also check out:
Have you visited Norway? Let us know in the comments below and be sure to pin this image for future reference!