The Coziest Boutique Accommodation in Le Marais Paris
This cozy, quaint boutique hotel is in the heart of one of the hottest, most popular areas of Paris. Walking into Hotel de la Bretonnerie felt like I was "home," if only for a few wonderful days. I was welcomed to a beautiful suite, enjoyed fresh orange juice in the mornings and warm welcomes each evening I returned to my Le Marais Paris accommodation.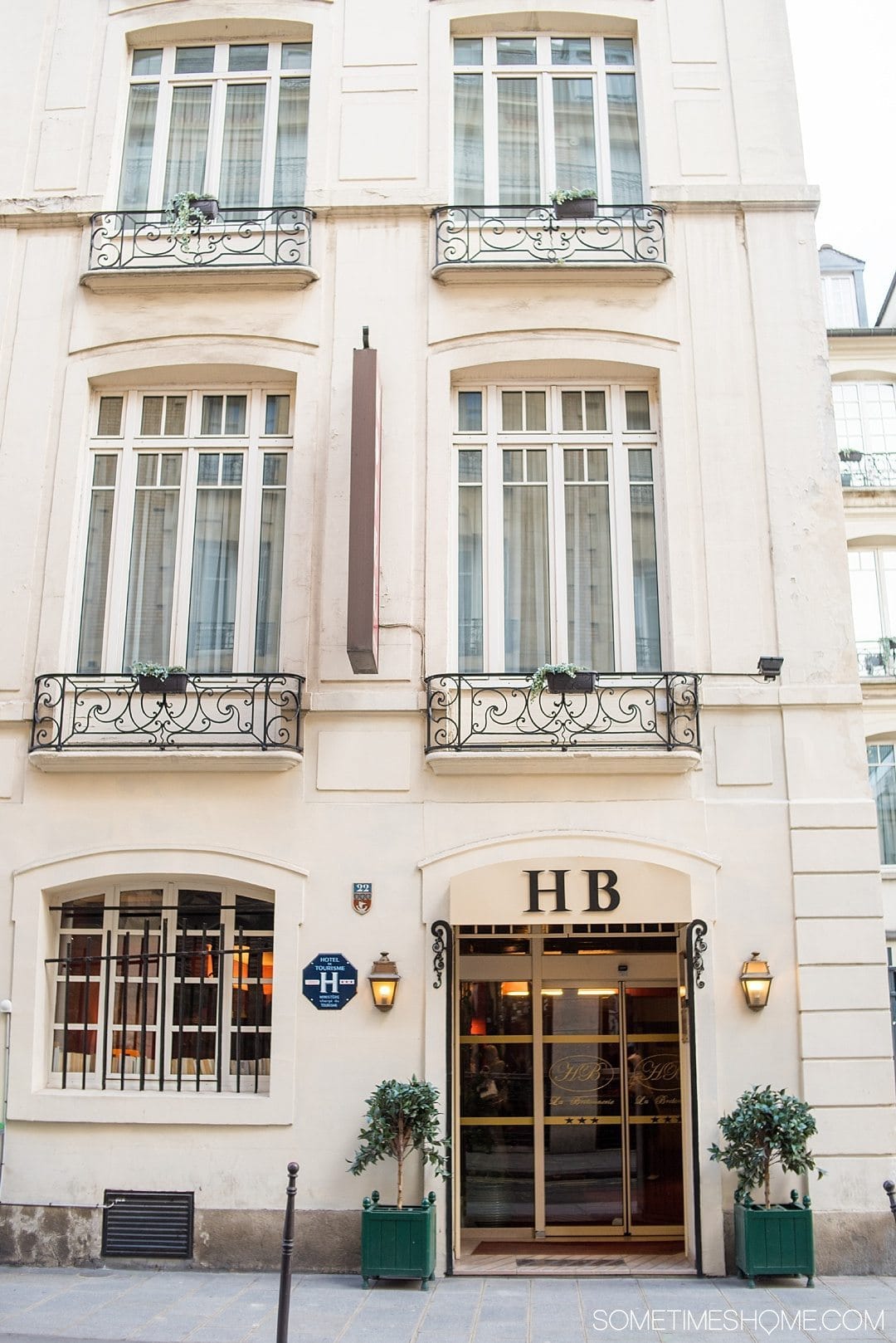 Interesting History and Prime Location
The hotel is family owned and operated by a small, friendly staff most of whom speak English. The building was constructed around 1650. It was once a "Hotel Particulier," the Parisian name given to a home in the heart of the city owned by a wealthy person (usually an aristocrat or noble). The hotel, purchased in the mid-twentieth century, has had a lot of modifications to modernize it over the years and become a hotel accommodation suitable for guests; yet it retains its charm!
"Le Marais," quite literally translates to "The Marsh," or swamp. But it has become one of the most chic, sought after areas to visit and live in over the course of its long and rich centuries-old history. It's filled with incredible shops, restaurants and architectural hot spots, like Place de Vosges. It's on the right bank of the Seine river and occupies parts of the 3rd and 4th Arrondissements in the city. (A complete list of the 20 Arrondissements of Paris can be found here.)
Marie, one of the members of the family who currently owns the hotel, shared this information about the hotel's name: Our name "La Bretonnerie" comes from the name of the street: Rue Sainte Croix de la Bretonnerie, one of the older street of le Marais. This street opened during the 13th century, because of the convent "de la Bretonnerie," outside of Paris, close to the fortification walls.
It's incredibly easy to reach the hotel via taxi, rental car, or public transportation, my preferred method in Paris. I felt very posh arriving to Hotel de la Bretonnerie amongst such beautiful and tall Parisian buildings. I especially liked the hotel's white exterior and wrought iron Juliet balconies.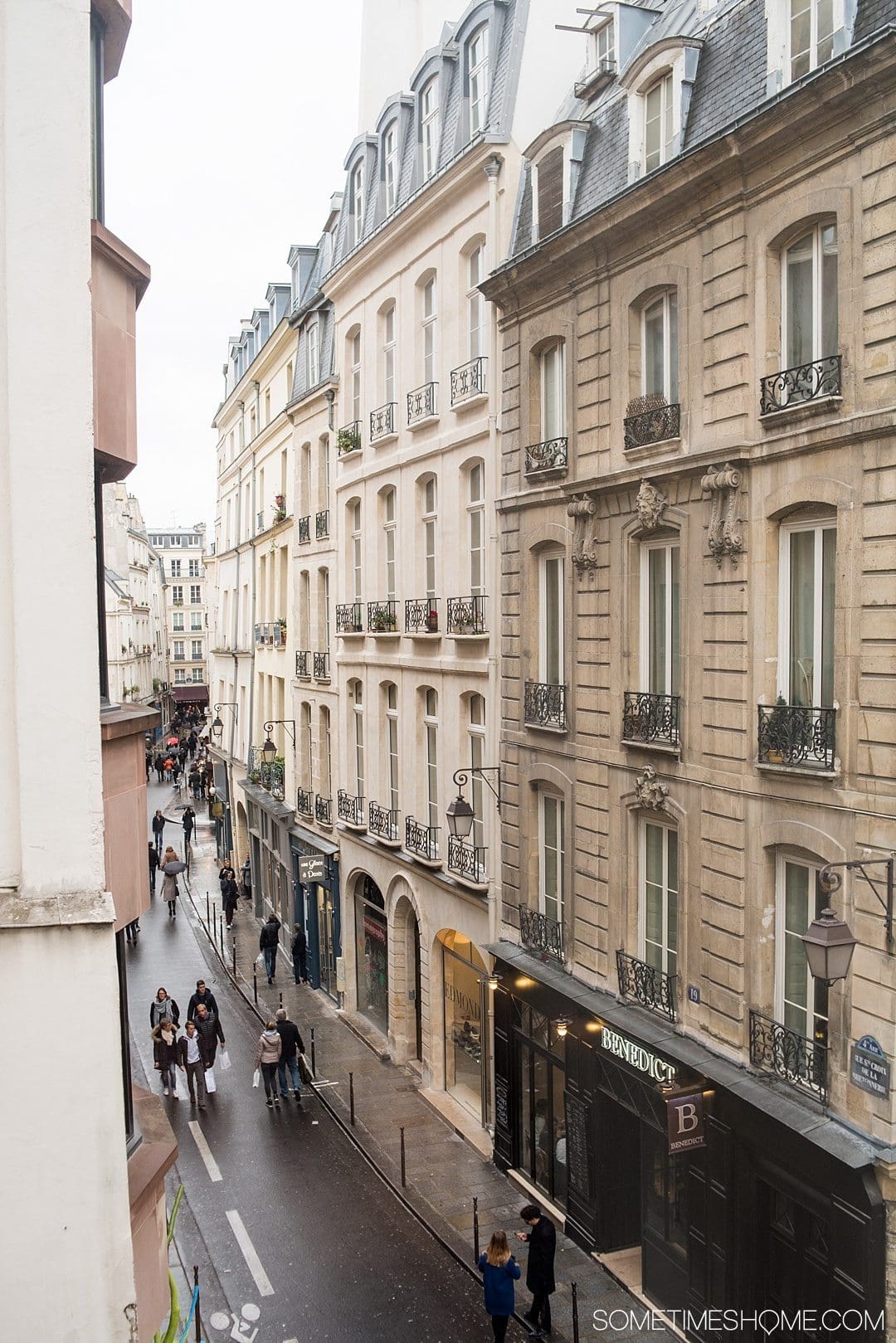 Common Areas
The warm earth tones of this le Marais Paris accommodation make it incredibly welcoming. You enter through automatic doors (which are locked in the evening by the way, accessible once hotel staff grants access) into the small lobby. The front desk always has a hotel employee to welcome you in with a cheerful, "Bonjour!" and a small living room-like area invites you to rest a while. I love the timber cross beams on the ceiling and shelves of books and magazines available for guest use.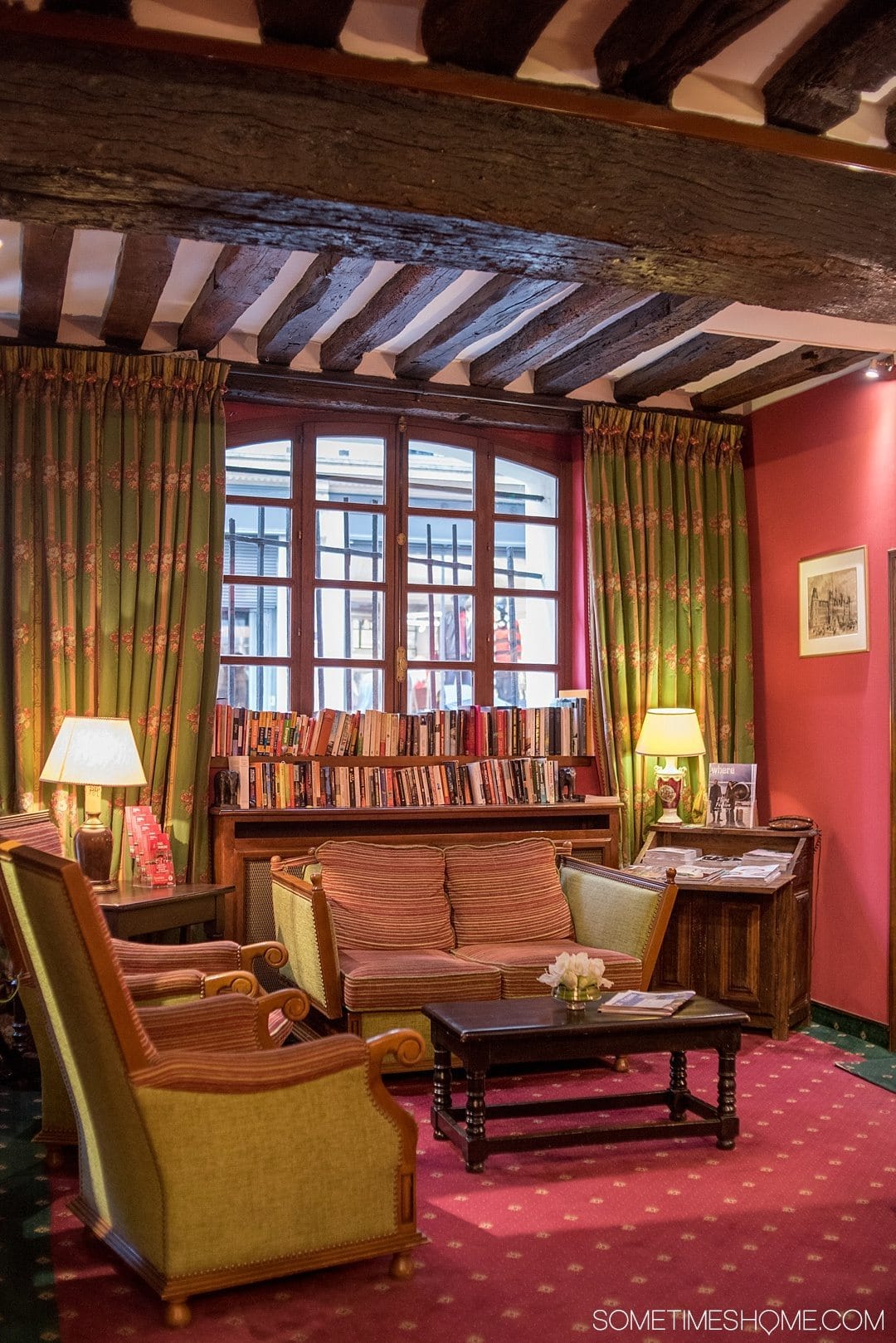 The dining area is open for breakfast. The hotel's orange juice machine made me one happy woman! It reminded me of the fresh orange juice we were able to enjoy all over Spain. Each day I would start with an assortment of fresh bread, cheeses, juice and some fresh coffee. I love the cavernous underground feel of the space.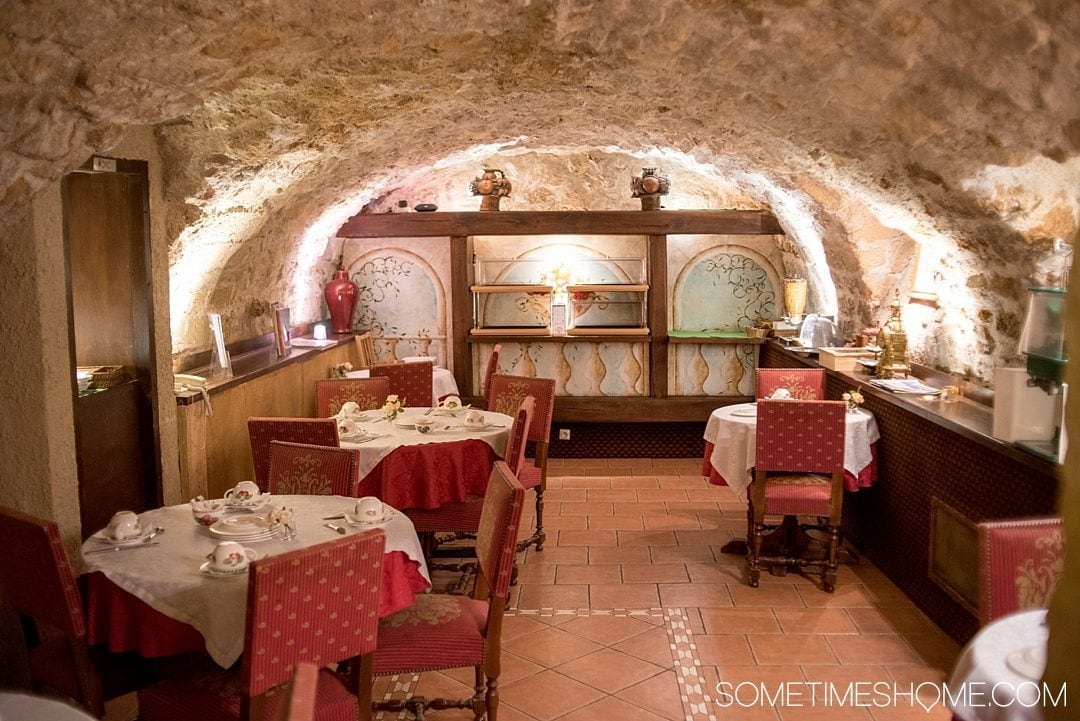 Rooms at these Cozy Le Marais Paris Accommodations
This boutique le Marais Paris accommodation has 29 rooms, each with a different design. You can reach your room floor either by an attractive centrally located staircase or the Hotel de la Bretonnerie's elevator. I stayed in a junior suite, which I was thrilled to see had an incredible view and bath tub. (I love a hot, relaxing bath!) Another favorite feature of the room was the view of the interior courtyard. Wifi is also fully available and strong throughout the hotel.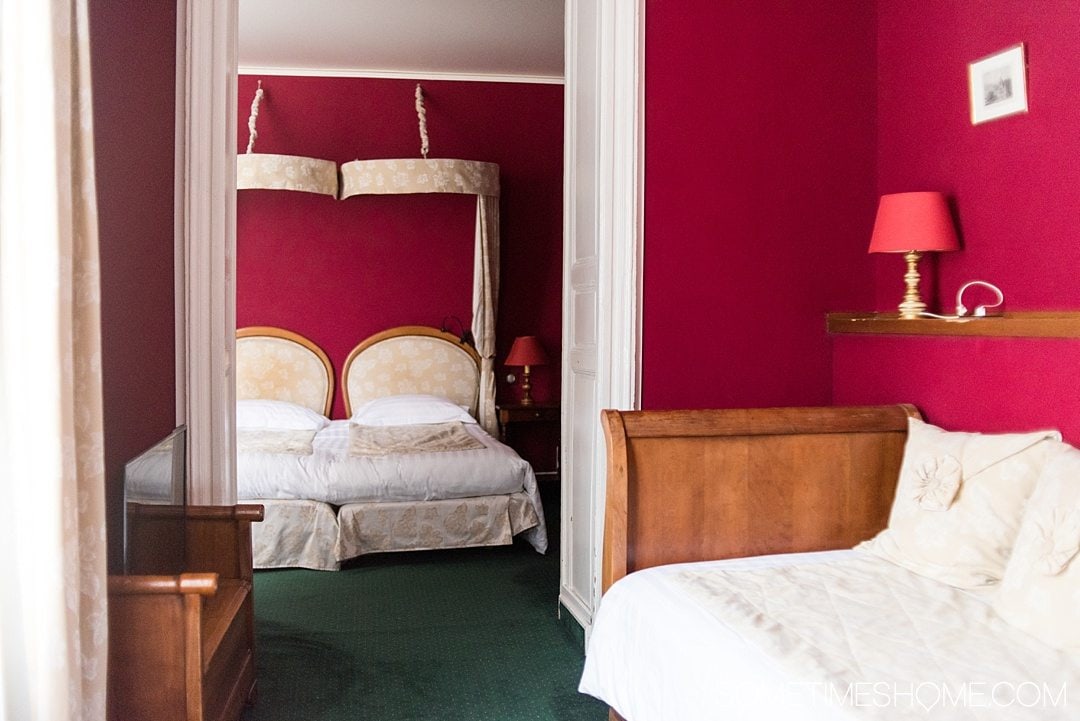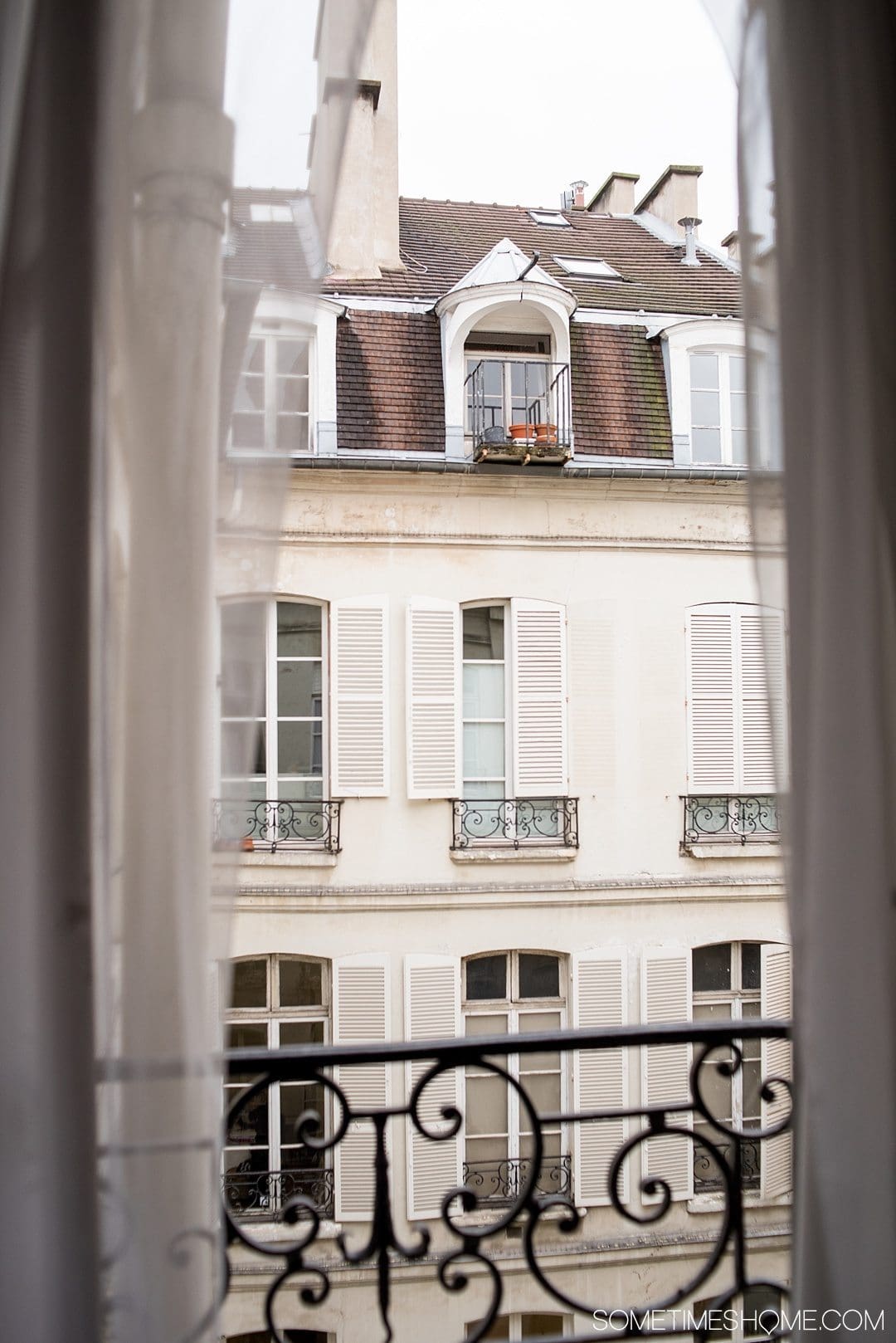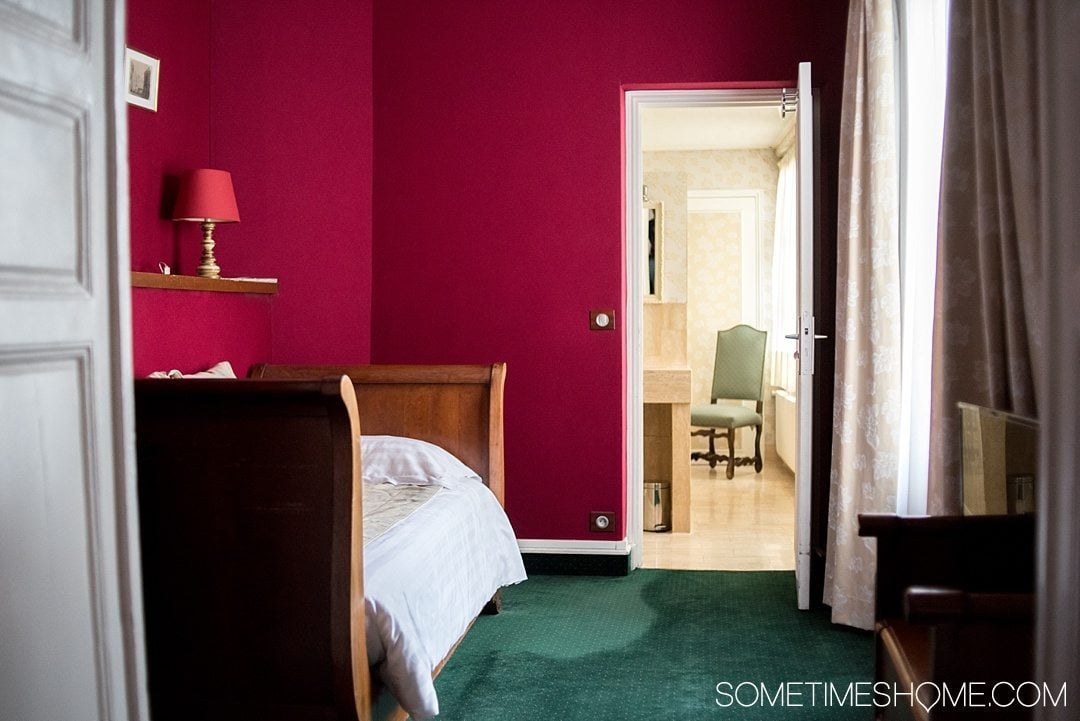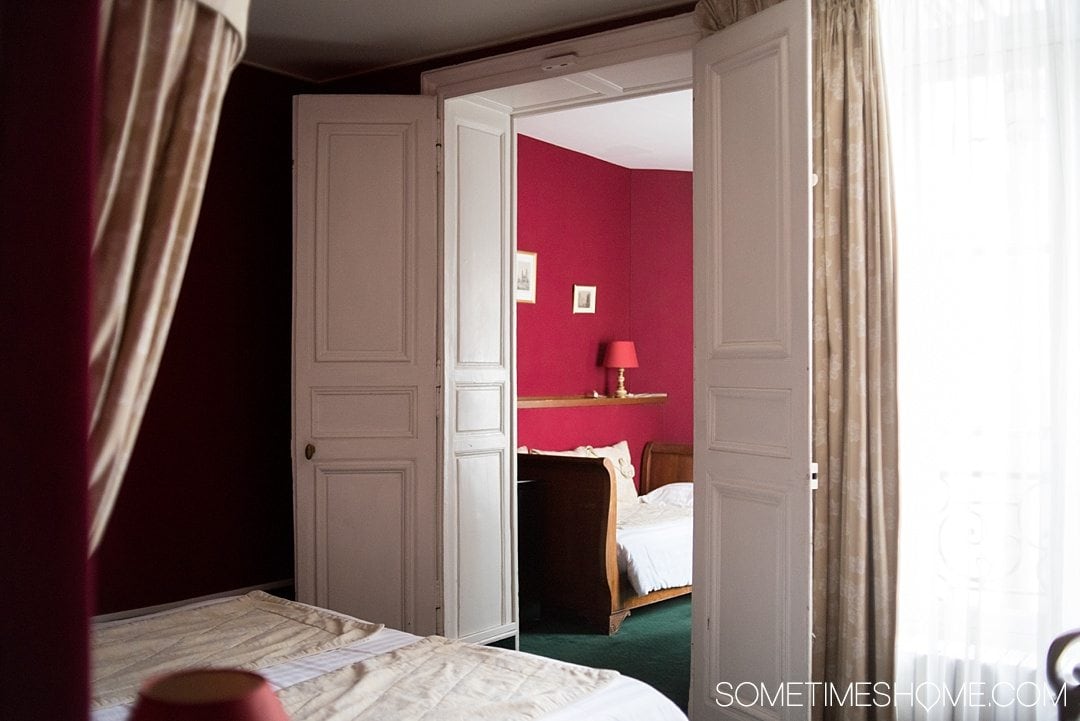 Here is a glimpse into some additional rooms in the hotel:
Environmental Improvements
The hotel takes steps to help reduce its impact on the environment, which I appreciate as an environmentally conscious citizen of the world. Here's just a few things they do to protect the environment:
Use glass bottles when possible, due to their recyclability
Lights in the hallways and guest rooms are on self timers when people are not in the spaces
Made daily changing of towels and sheets optional to guests
Utilize low consumption light bulbs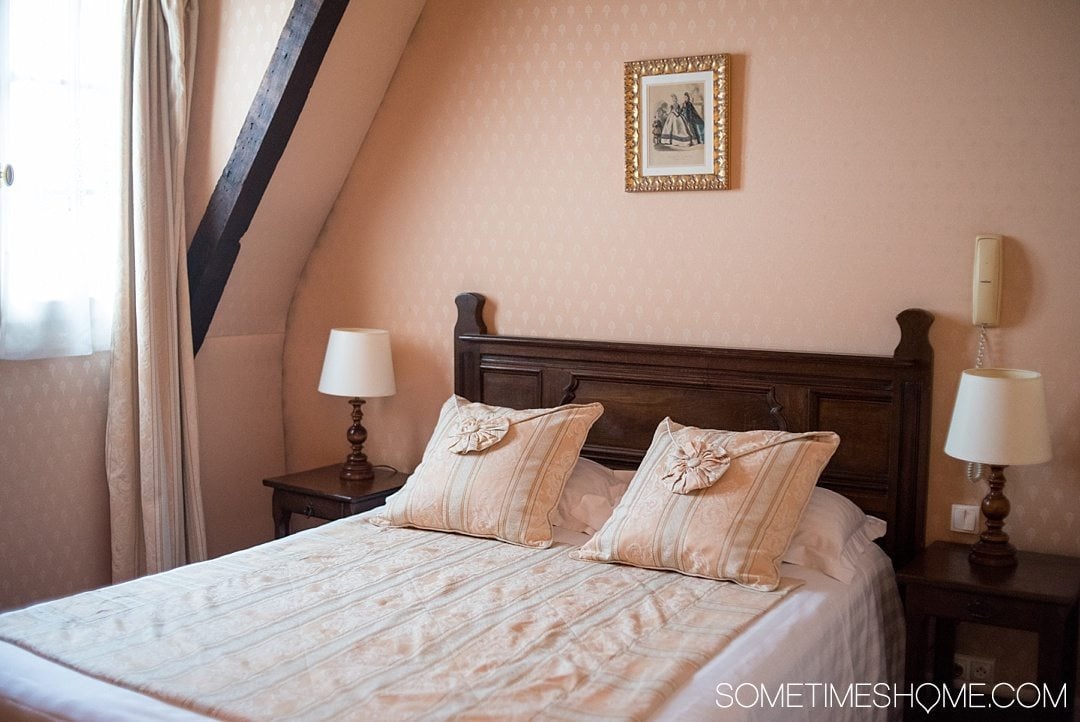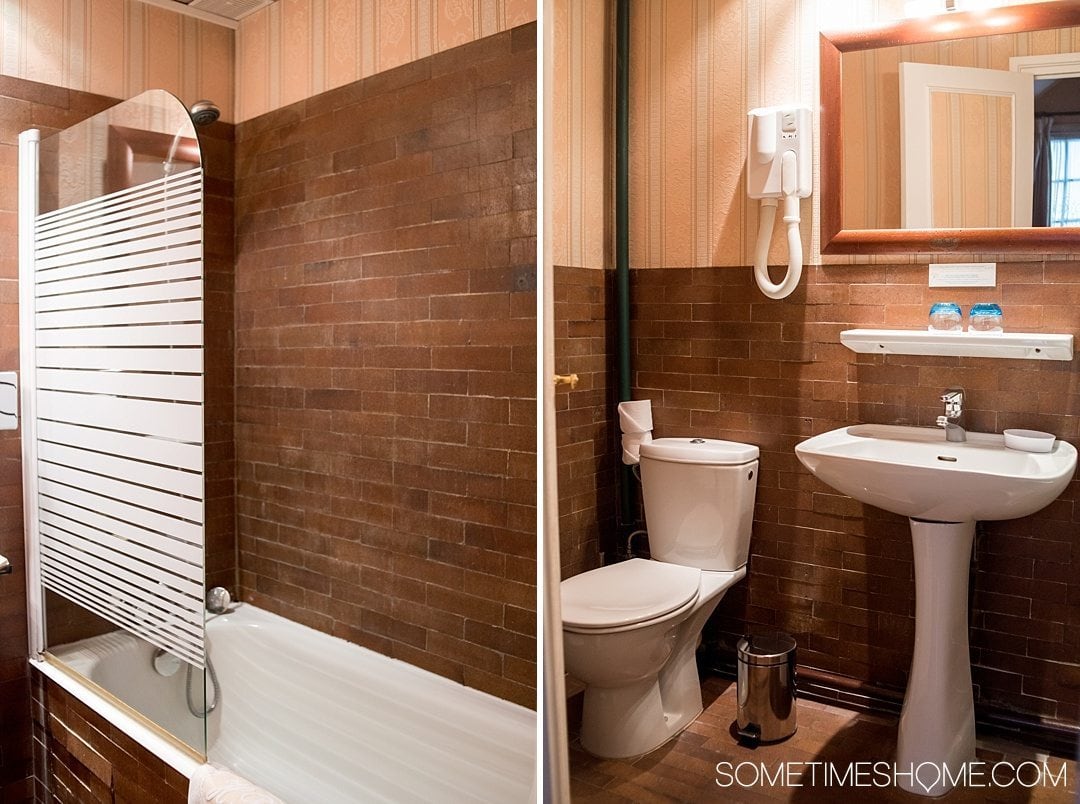 I love the unique details throughout each room, from patterned wallpaper, to various tiles, to interesting interior architectural features.
It's a fantastic hotel with incredibly affordable prices; I recommend it to anyone looking for a hotel in an ideal location with cozy rooms and a warm, inviting atmosphere.
Please note: We thank the hotel for generously hosting us. We also may make a small commission from affiliate links in this post but all opinions are ours and we bring you genuine content with real facts, photos, thoughts and recommendations. Always.
Heading to France? Also check out:
Have you been to Paris?