Hiking Near Morganton NC: Refresh Outdoors in Burke County
I was doing it – I was hiking near Morganton, NC. There I was, at an elevation of 4,101 feet, breathing in fresh North Carolina air atop Table Rock. And I'm not what I would consider a "hiker."
I was proud of myself and impressed I had done the moderate hike to the summit of the beautiful mountain. If you had told me I was going to love hiking during my time in Burke County I never would have believed you.
But I left with a better sense of the outdoors and why so many people love the activity. We had several hikes that trip that left me feeling like I could conquer the world (er, well maybe moderate hikes at least) near the Blue Ridge Mountains of North Carolina.
Time of Year We Went Hiking Near Morganton, NC and General Information
A few general notes about the time of year we were there, during the end of October. We were lucky enough to hit the fall colors at their peak. The autumn temperatures were perfect between 60 degrees to 70 degrees or so at the height of sunny days. I started the hikes with layers, including a tank top and long sleeve shirt with a jacket, in one case.
But by the time I reached the peak of the hikes I was down to a tank top, jeans and my hiking boots as I got increasingly warming as time passed by and I worked up a sweat. Take water (you'll need it), sunscreen and sunglasses if it's a sunny day.
The hikes in western North Carolina, including the Blue Ridge Mountains, are part of the greater Appalachian Mountains range. The hiking near Morganton, NC we recommend in this post are all a part of the Linville Gorge Wilderness Area, which runs 12 miles from Linville Falls to Fonta Flora, and includes Table Rock. Note many of the trails are closed during the winter.
Hiking to Table Rock in Pisgah National Forest
Hiking to the top of Table Rock from the bottom is about one mile, where you'll be 3,950 feet above sea level. It's open every year from the first day of April through December 31st. We were told it was a "moderate" hike and I'm sure it is for the average, frequent hiker. Yet it felt like slightly more than moderate to someone inexperienced as we climbed rocks and navigated past roots on an ever-inclining path.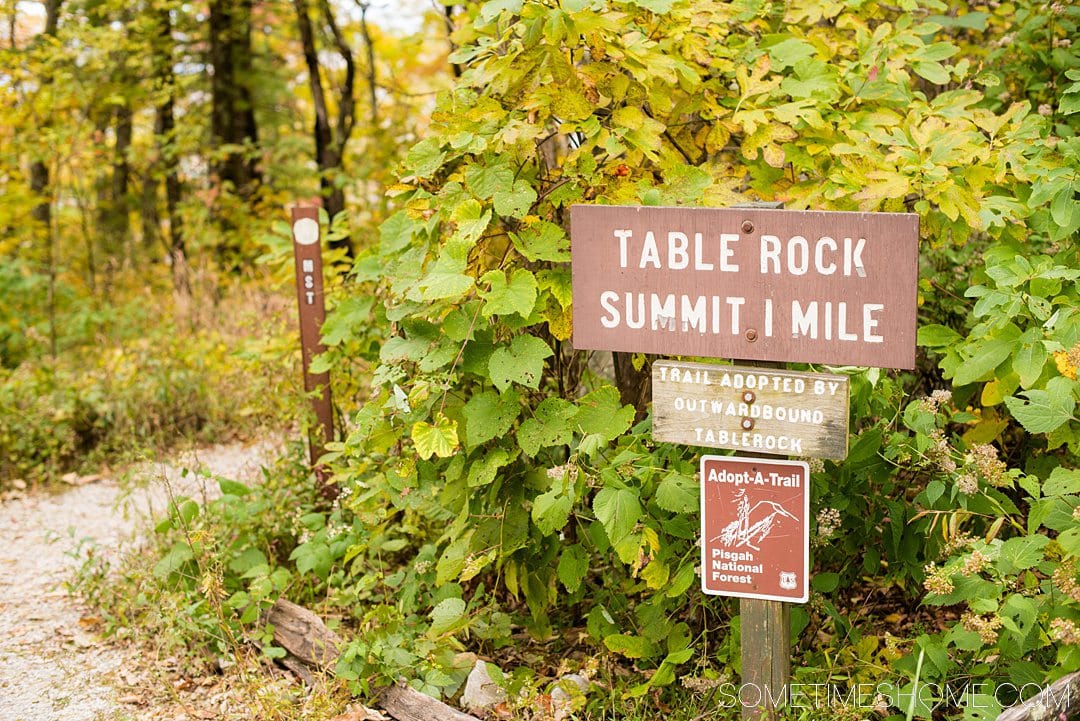 The boulders at the top of the mountain look like a table or spire depending on your vantage point. If you spot any wildlife along the way – either on the drive to the starting point of Table Rock through Pisgah National Forest or on your hike – it's likely to be wild turkeys, whitetail deer, black bears (rare, but possible), squirrels or birds.
There were several places to stop to catch our breath, drinks some water and enjoy the exquisite scenery surrounding us. We were just about a quarter of a mile from the top of Table Rock when we stopped for some more air and hydration and to take in mother nature.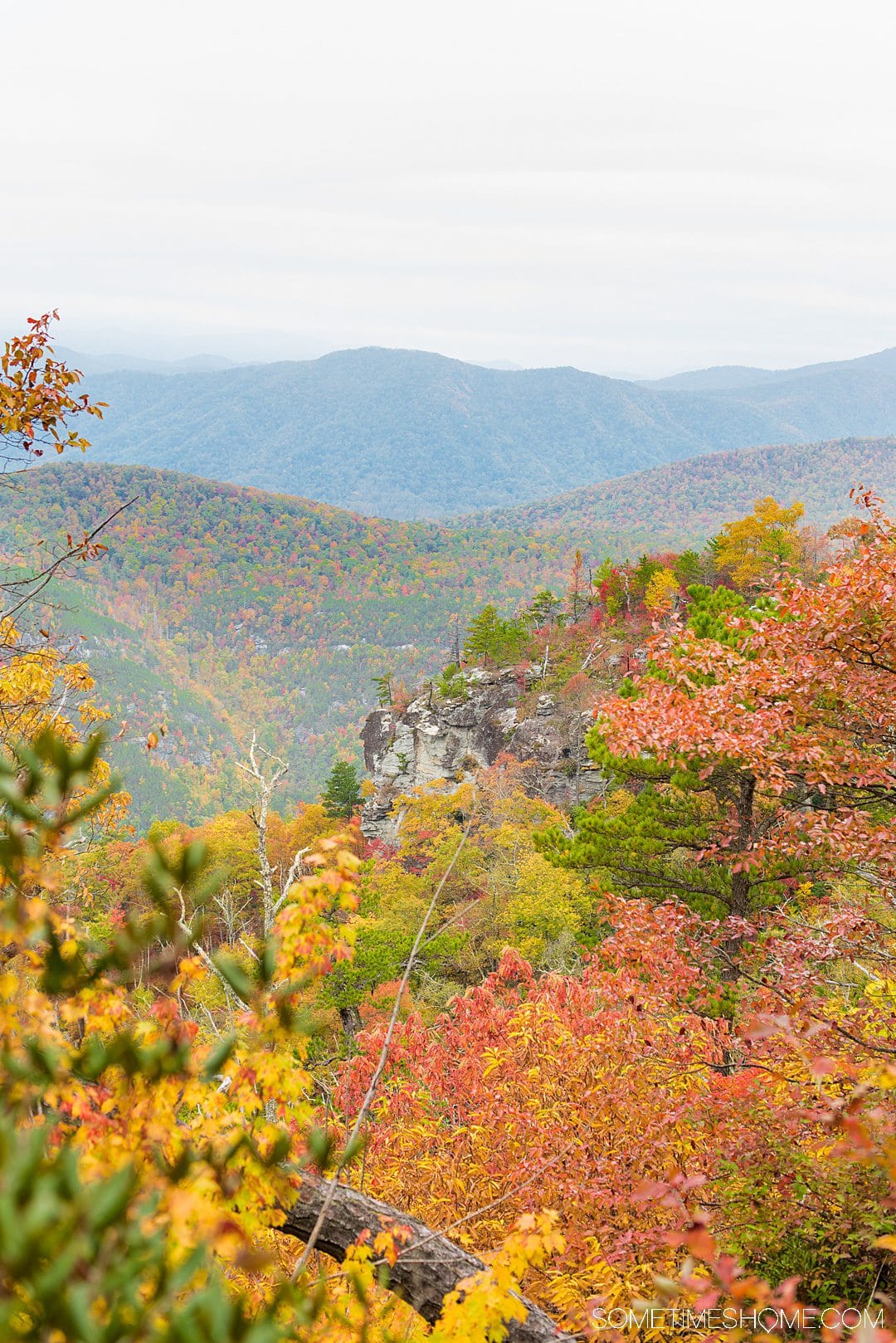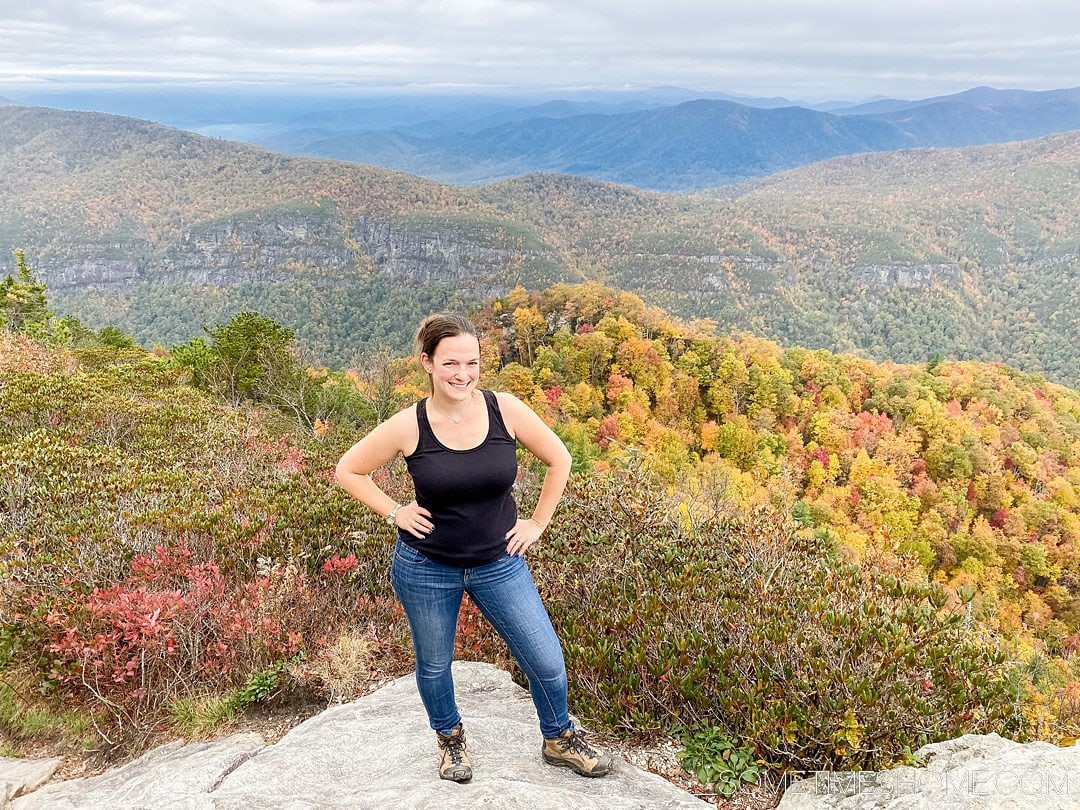 And then there it was! The top. We spent about 10 to 15 minutes at the summit. You want to be sure to hike back down before sunset so you can see where you're stepping. Keep in mind the sun sets earlier in the fall and later in the summer. Each season has it's pros and cons. Autumn brings gorgeous fall colors and summer more greenery. (Perhaps even more sunshine and blue skies depending on the day!)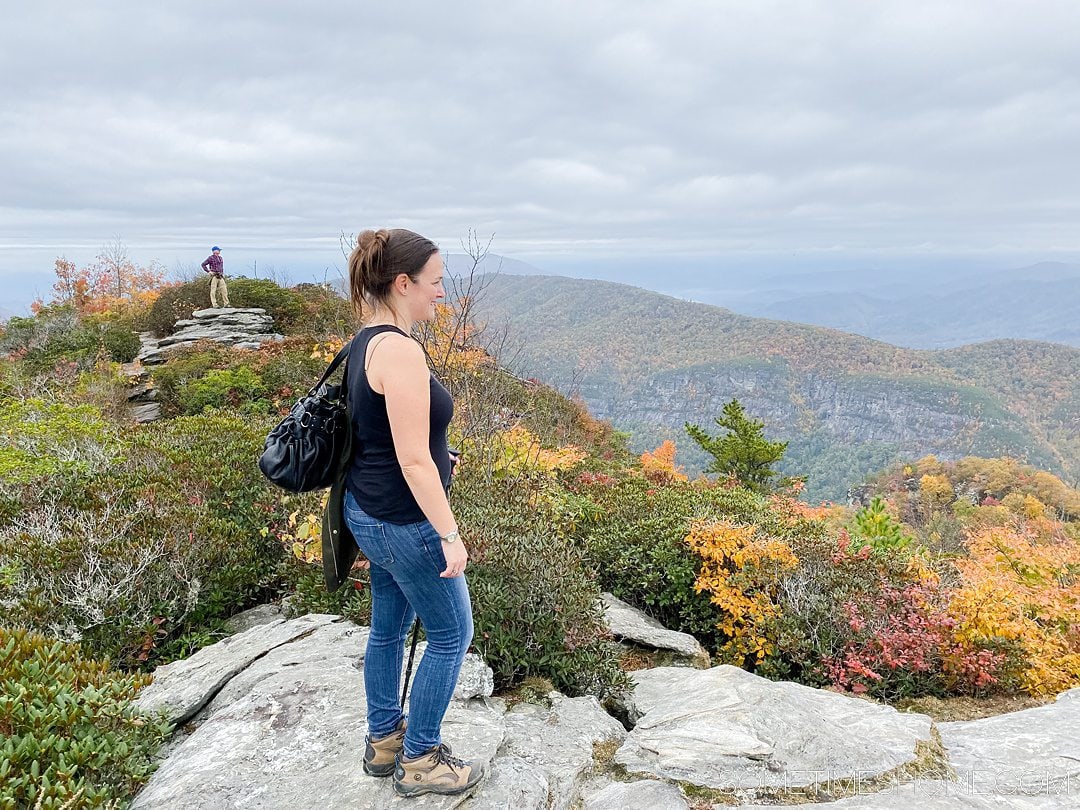 Linville Falls and Gorge Views
Linville Falls in the highest volume waterfall in North Carolina, dropping 150 feet total over the mountain cliffs to the gorge below. It's the deepest gorge east of the Mississippi and is an incredibly beautiful area. It has some great low-stress hiking options for people of all ages. There are a few paths you can take to see the falls and mountains.
The are a few paths you can take here to see the falls and mountains. The main three hikes at Linville Falls are:
Gorge Trail
Falls Trail
Plunge Basin Trail
We hiked a portion of the Plunge Basin Trail that took us to two prime "viewing platforms" overlooking the falls and gorge below. It was just one mile roundtrip and it's easy to do in dry weather and even if there's a little rain.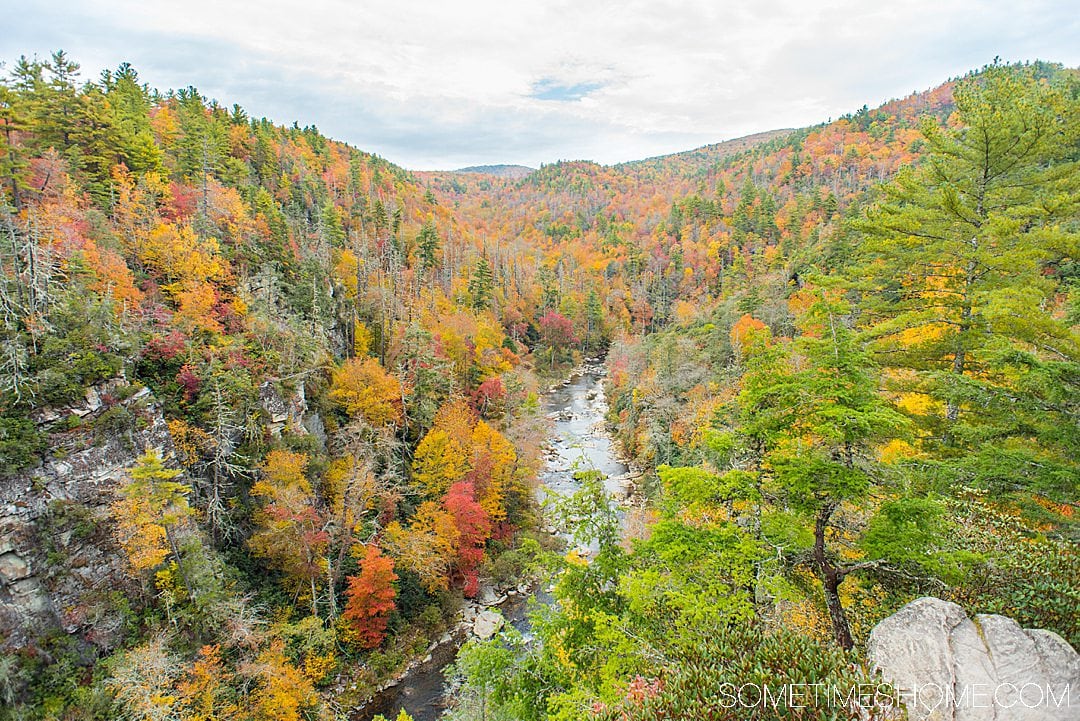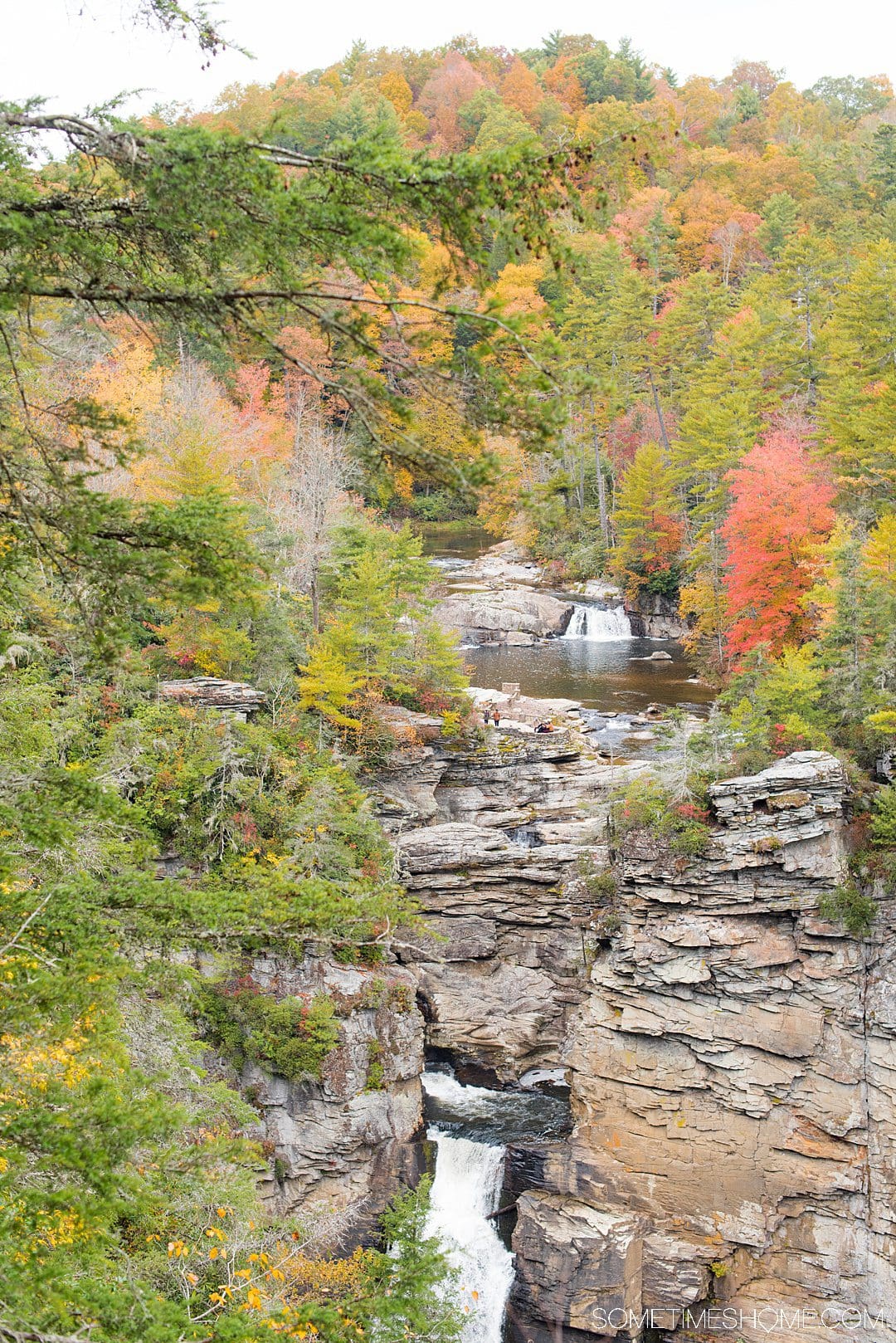 Fonta Flora Hiking Trail to Lake James
Fonta Flora is truly a hidden gem. It's a relatively new hiking trail near Morganton, NC. We approached the trail from the parking lot off NC-126, passing brand new bathrooms at the start of the trail in Burke County, and two mountain bikers, a son and his father, rode by. It was immediately evident residents and visitors alike are enjoying the North Carolina trail.
When it's completed it will be 27 miles long and surround Lake James. There are currently 18 miles completed that provide glorious twists and turns through nature. It leads to and through lakefront oases. The trail is made of all natural surfaces and is open rain or shine.
The trail we hiked is part of a greater master plan that will extend Fonta Flora trail from Downton Morganton to Downtown Asheville. It will be approximately 100 miles in total upon completion and reflect a true partnership between several North Carolina counties (Burke County included), NC Parks and the National Parks Service.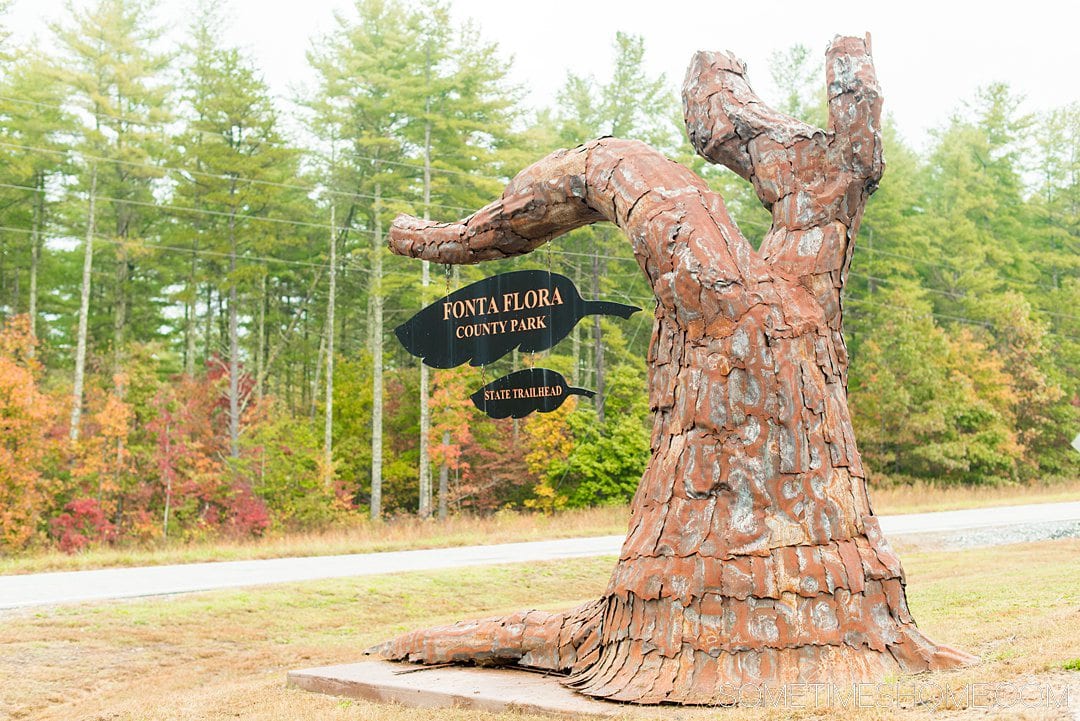 I appreciated the beautiful tall pine trees and leaves beneath our feet as we meandered through the forest. (Word to the wise: beware of those picturesque leaves, whether wet or dry. They can be very slippery!) I found my mind drifting to wonder if there was any change of scenery coming up on a hike whose destination I was unsure of as someone else lead the way. When we arrived at a gorgeous view of Lake James I knew it was worth the steps we'd taken to get there on this easy, mostly flat hike. (Did you know a lot of the famous movie, Last of the Mohicans, was filmed on the shores of Lake James?)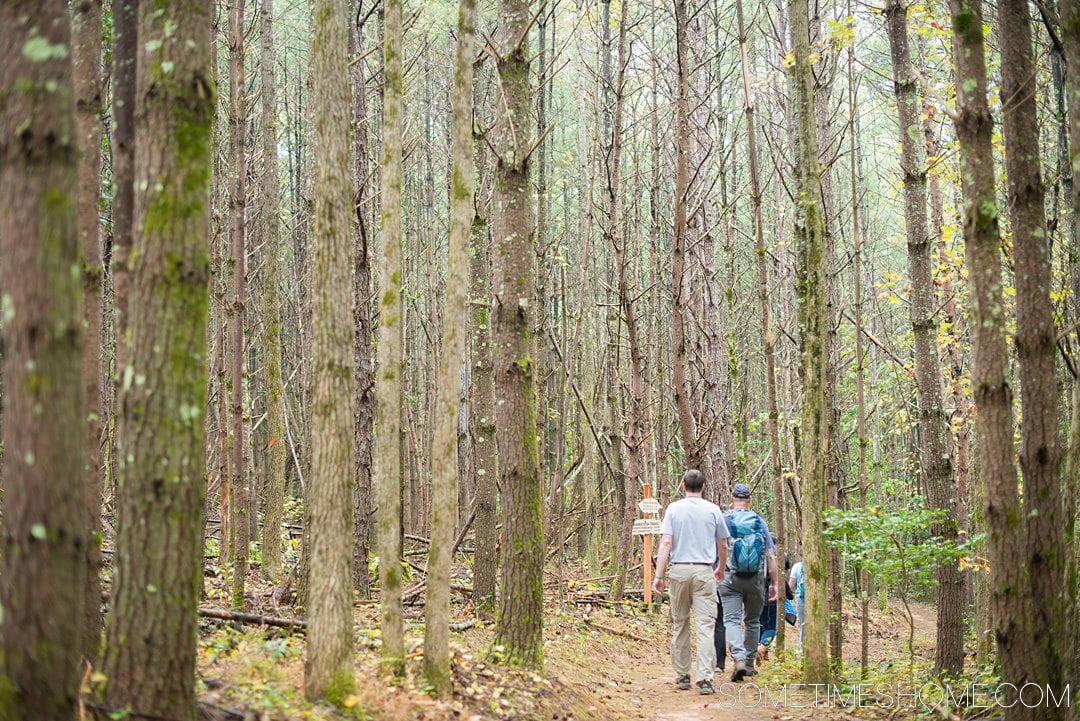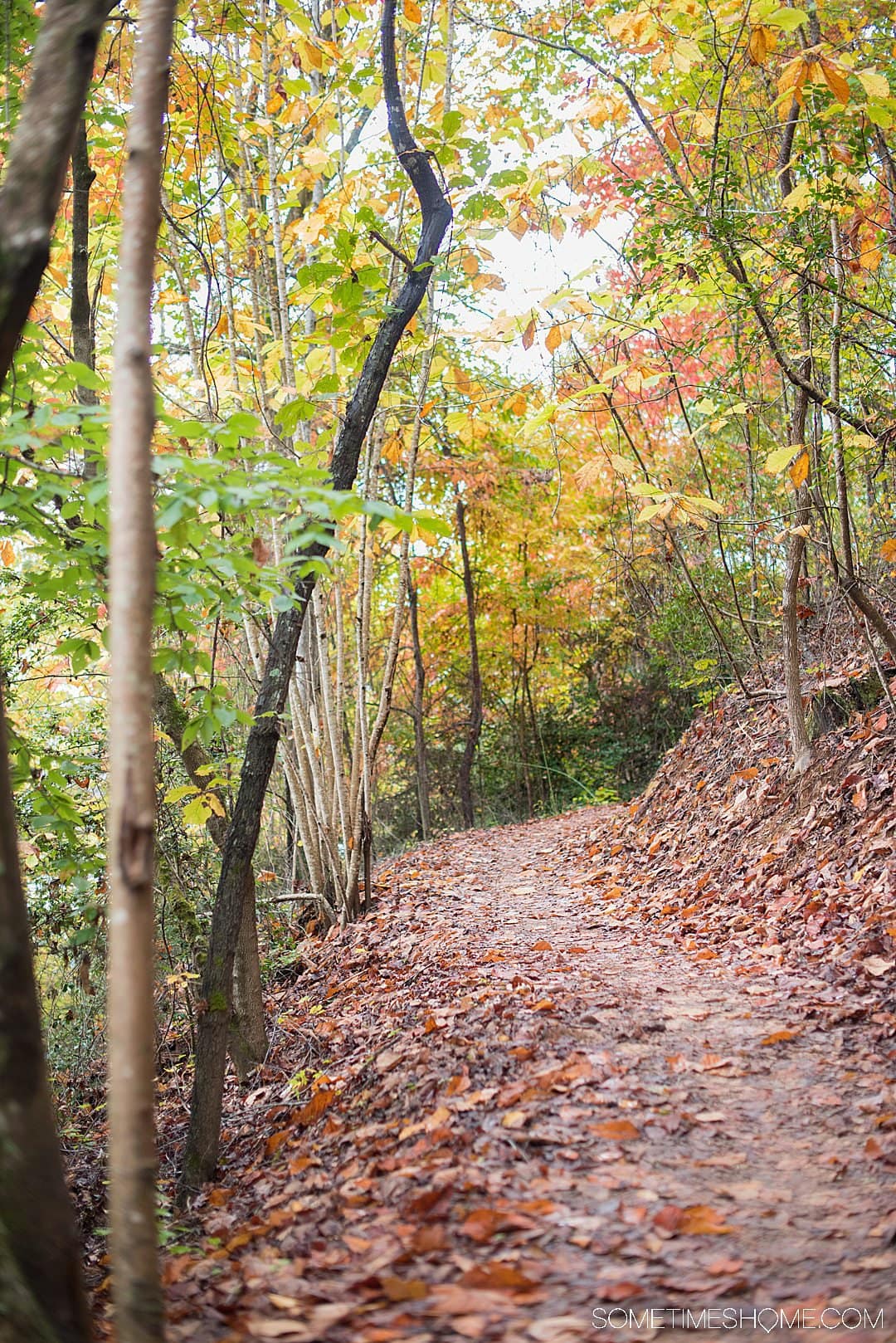 Lake James was the first damned up lake of the Catawba River Trail and there is a permanent exhibit on how the lake was made at the History Museum of Burke County in Morganton, so be sure to stop by if you're in town for an enhanced experience.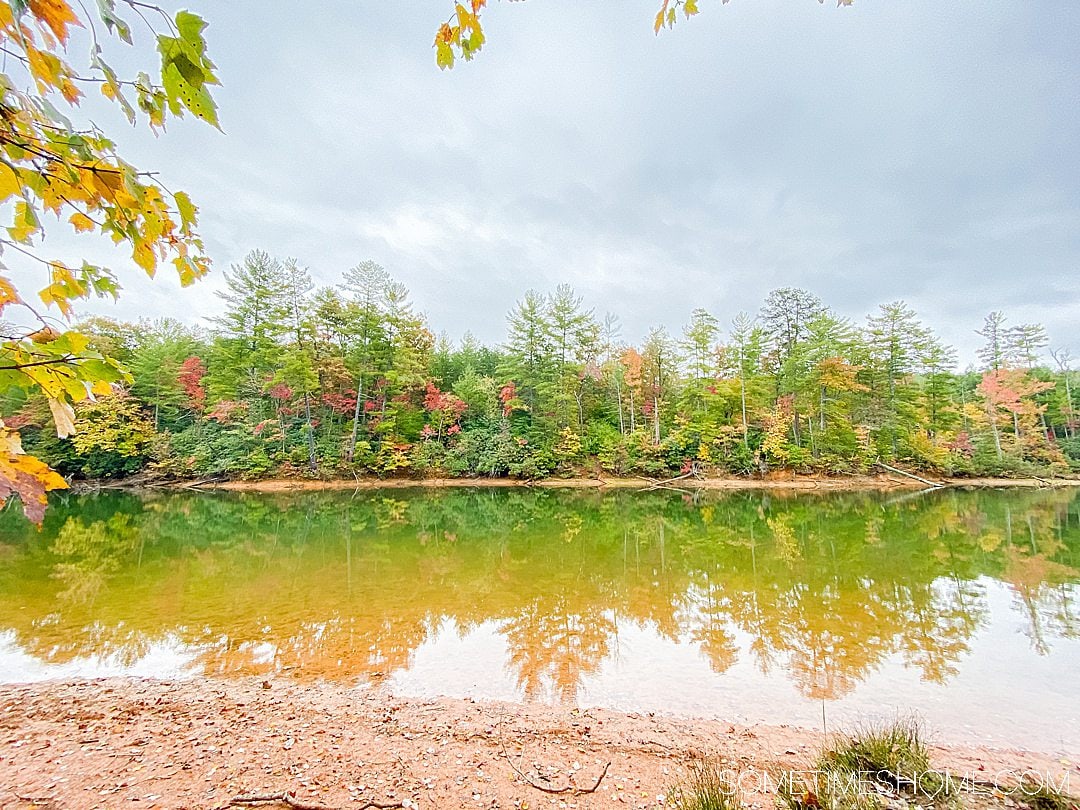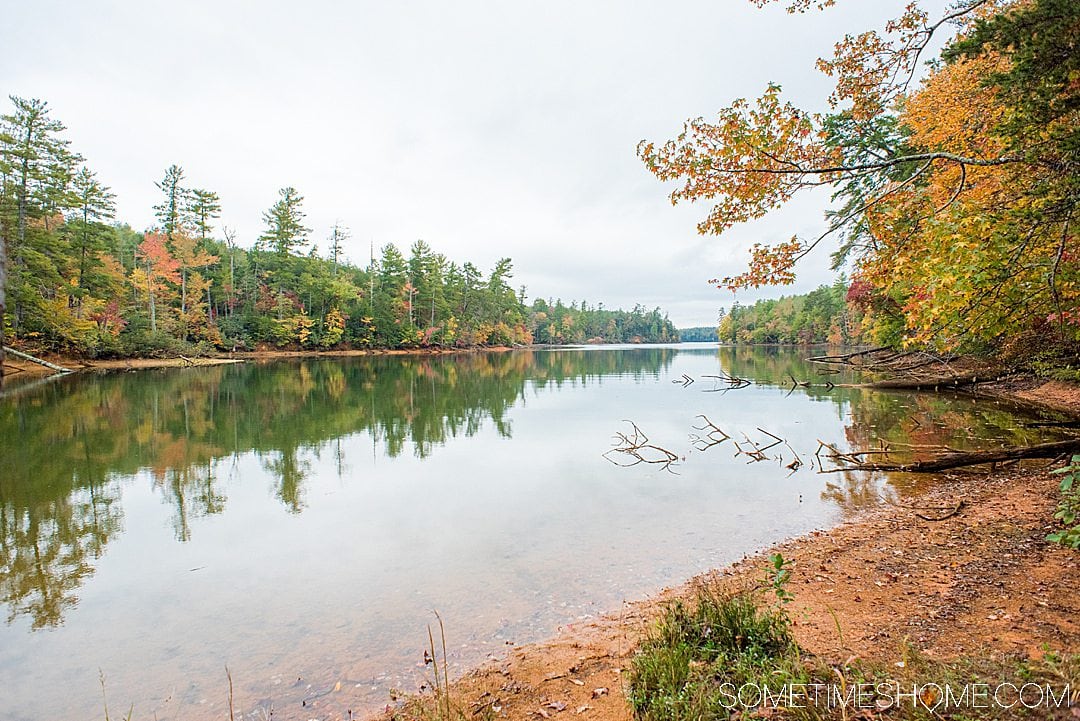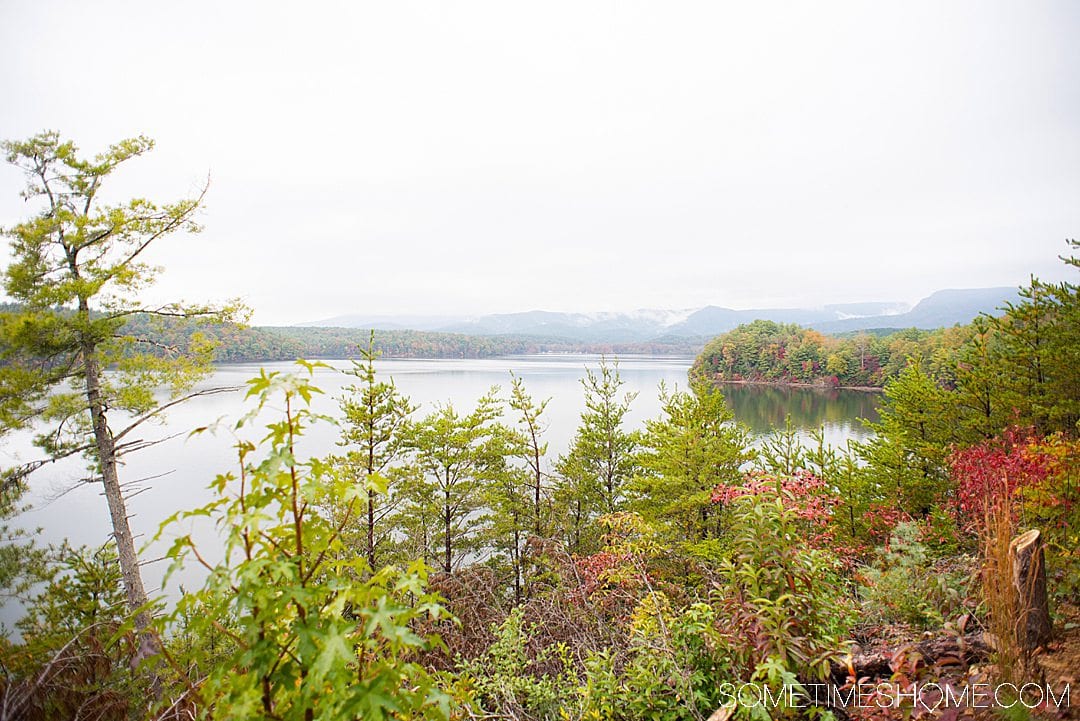 Hiking Near Morganton was the autumn refresher we didn't even know we needed. It was such a welcome activity; we're excited to go back in future years and seasons.
Please note: We thank Burke County for generously hosting us. All the opinions in the post are ours and we bring you genuine content with real facts, photos and thoughts. Always.
Heading to the Blue Ridge Mountains? Also check out:
Let us know if you love hiking or you're willing to try it in the comments below!