Why Durham PickleFest Had Me at Hello
In terms of Durham North Carolina Events, PickleFest was an epic day. Any time I hear something's pickled my ears perk up. Thus when a whole festival for pickled items popped up on my suggested events on Facebook I was all in. Here's Why PickleFest in Durham Had Me at Hello.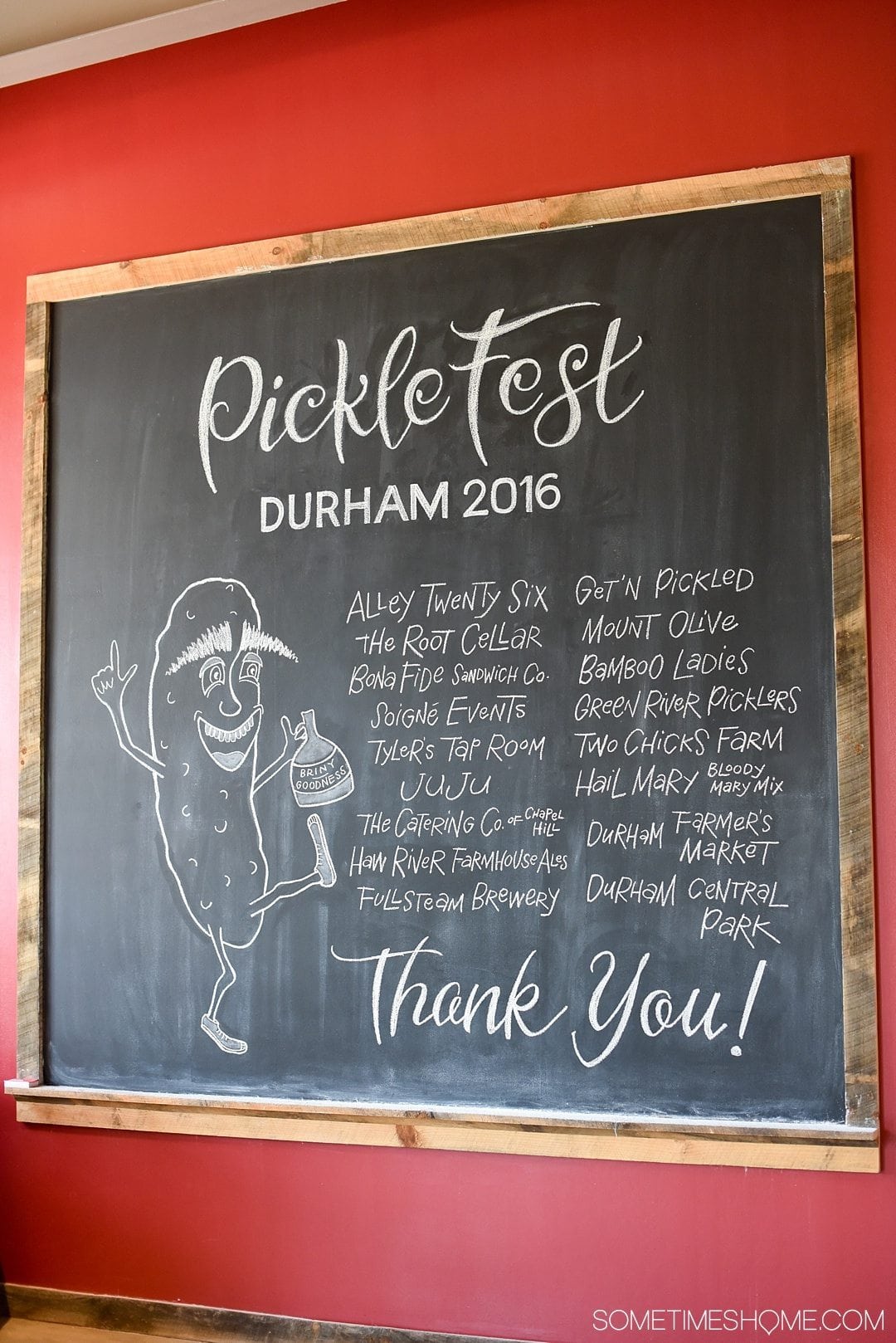 I attended the second annual PickleFest with my friend Sarah of Escaping New York, who shares my love of acidity. If something's full of vinegar I am like a moth to a flame! I figured that there'd be the usual suspect: pickled cucumbers (aka: pickles). I had no idea what we were truly in for though!
We signed up for the first session on Eventbrite ahead of time (1:00-3:00pm). Tickets were very affordable at $5 each with a $0.99 processing fee. There's was also a VIP option for $15.00, which gave you early access and included a drink. When we arrived we heard the first session was sold out and people who were trying to buy tickets at the door were being redirected to the second session later in the day; I'm so glad we purchased in advance.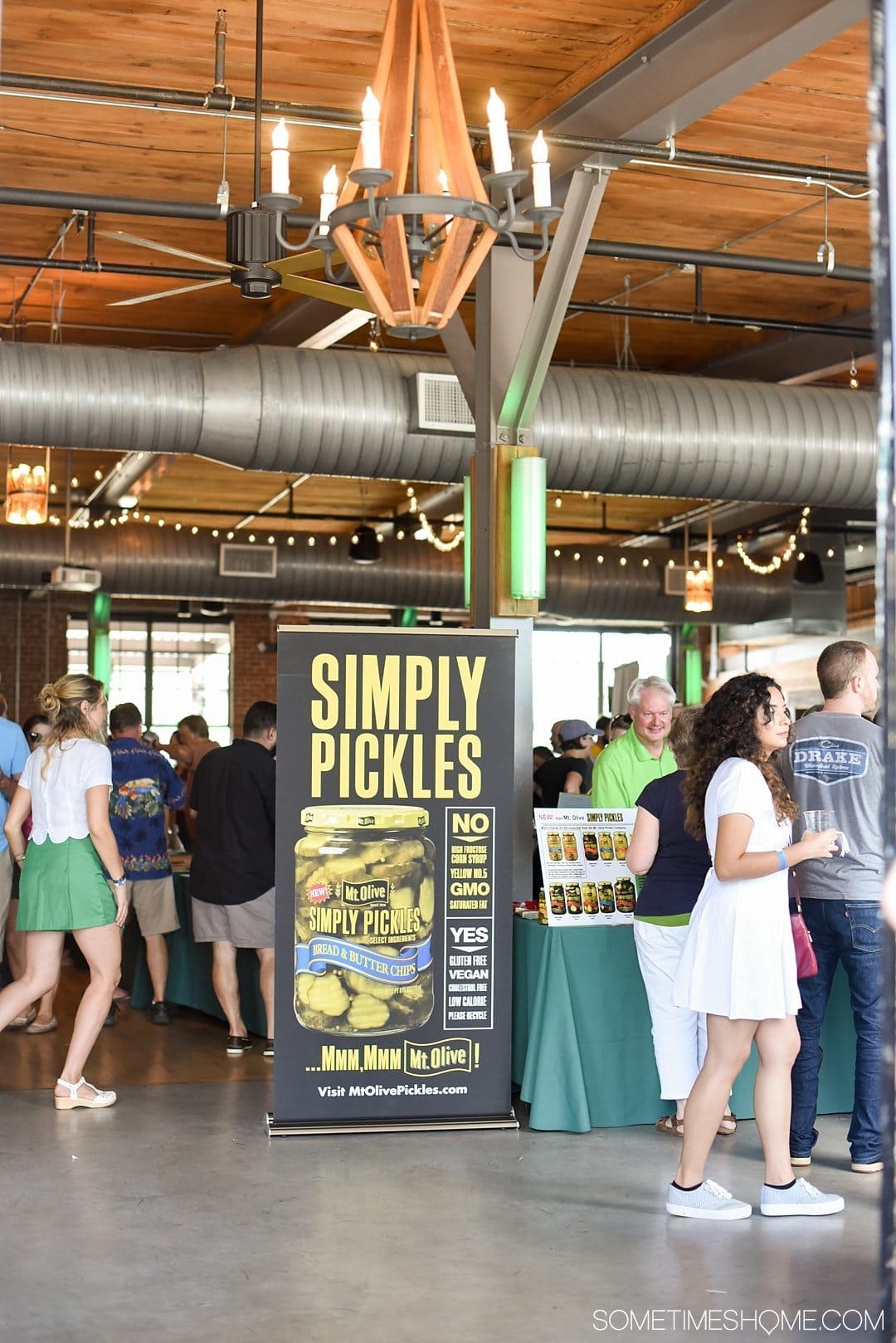 Picklefest Durham Vendors and Items
We worked our way around the room going in with a bang, with Mt. Olive pickles, a national brand based in North Carolina. We had our priorities straight so next up was crafting our own cocktails at the ever-popular Bloody Mary bar! For $10 you could create a beverage with as many, or as little, accoutrements as you liked! I went for gold. (Alcohol was the only thing not included in the ticket price.) There were so many great vendors there from Fullsteam Brewery, to Bonafide Sandwich Co, to the Bamboo Ladies, Green River Pickles and more.
It was the perfect thing to enjoy on the back porch of The Rickhouse on a gorgeous summer day.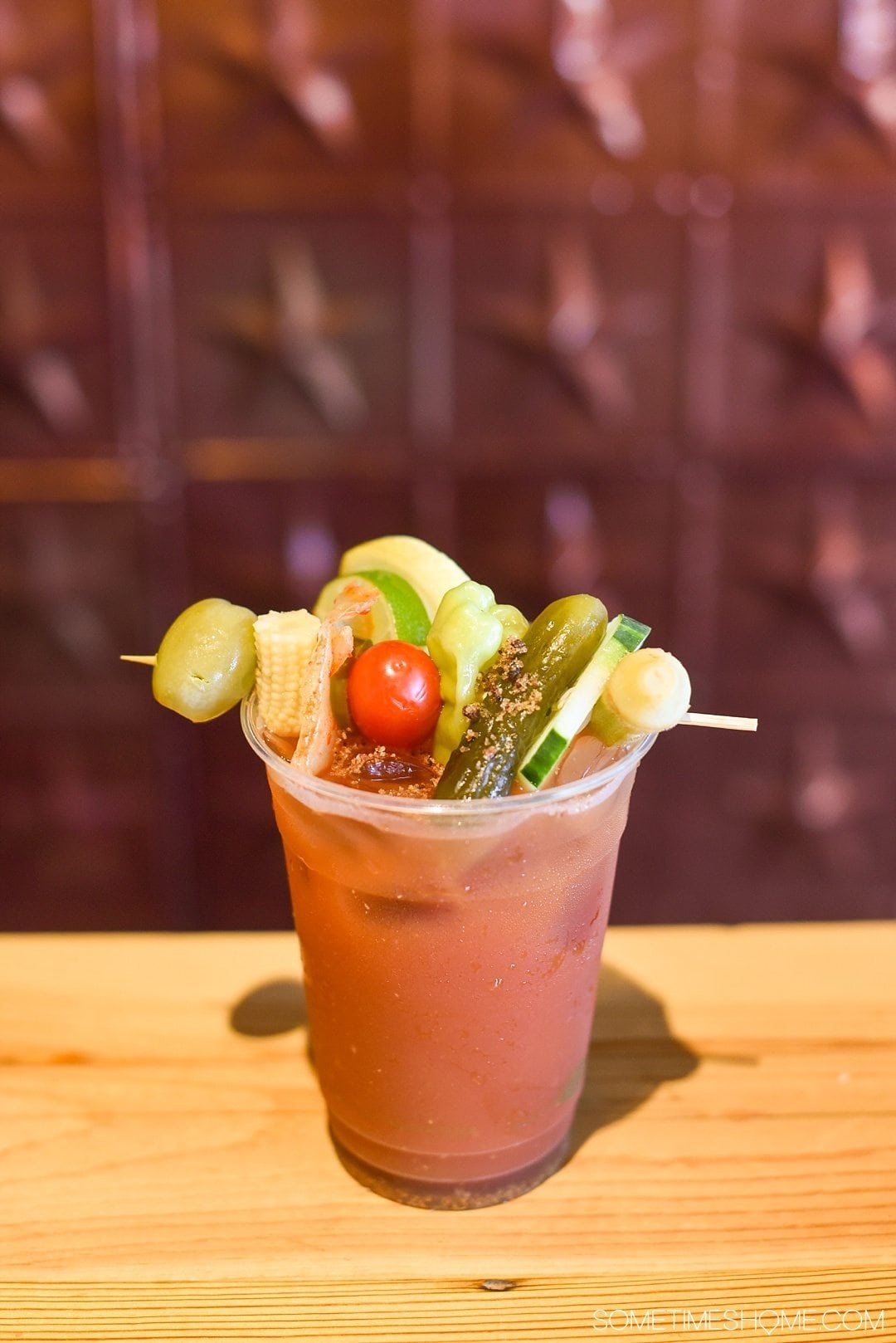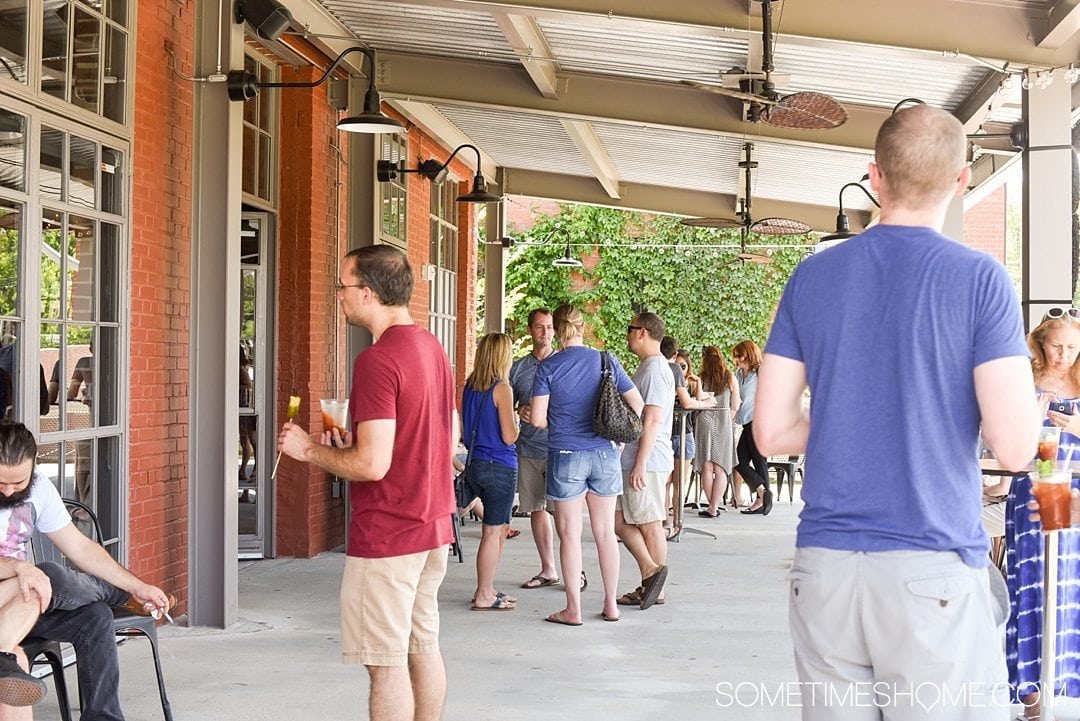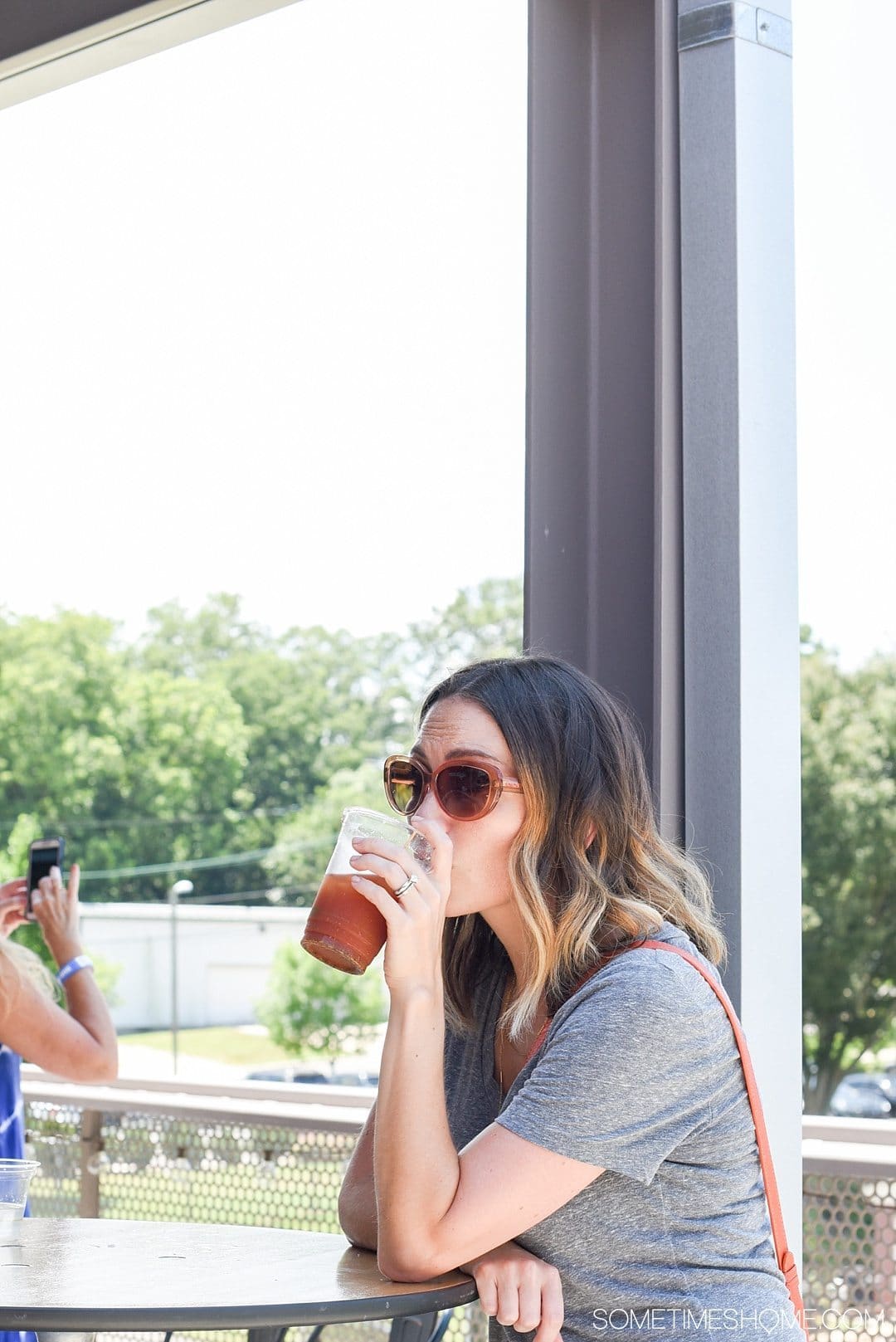 We were in awe of all the options inside. We bounced from table to table tasting more creative concoctions with pickled items than I ever dreamed of. Have you ever had pickled bamboo? (Yes, you read that correctly!) Or pickled mango? It was so good I bought a jar. Another favorite was skewers of pickled peaches with mozzarella and basil topped with a berry glaze drizzle. It was a twist on a caprese skewer that left me wondering, 'Why didn't I think of that?"
A local bar, Alley Twenty Six, produces their own tonic mix they were selling there too. We had a complimentary sample of their gin and tonic with a sprig of dill and I couldn't resist taking one home. It's quite literally the perfect solution to create tonic – just add club soda.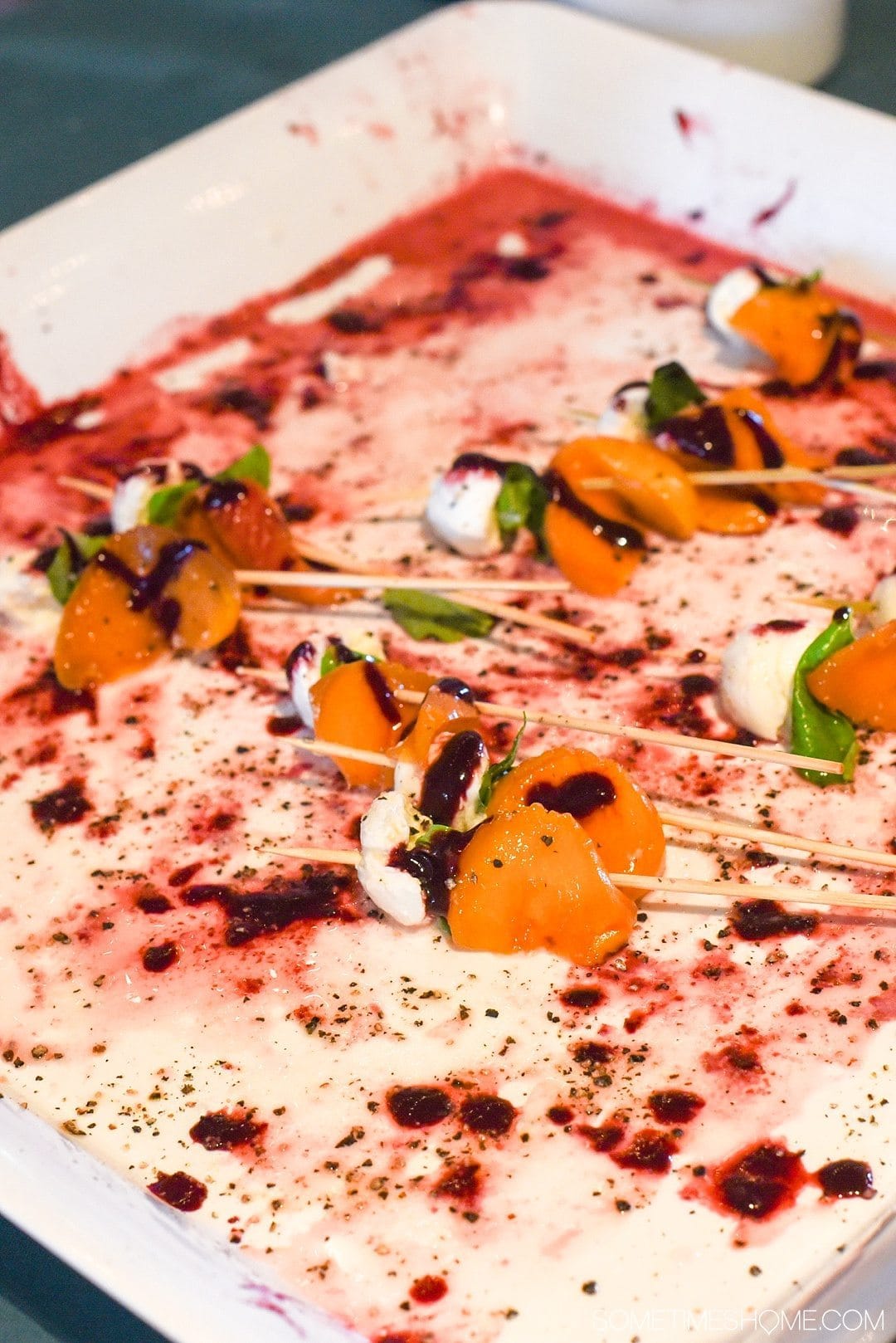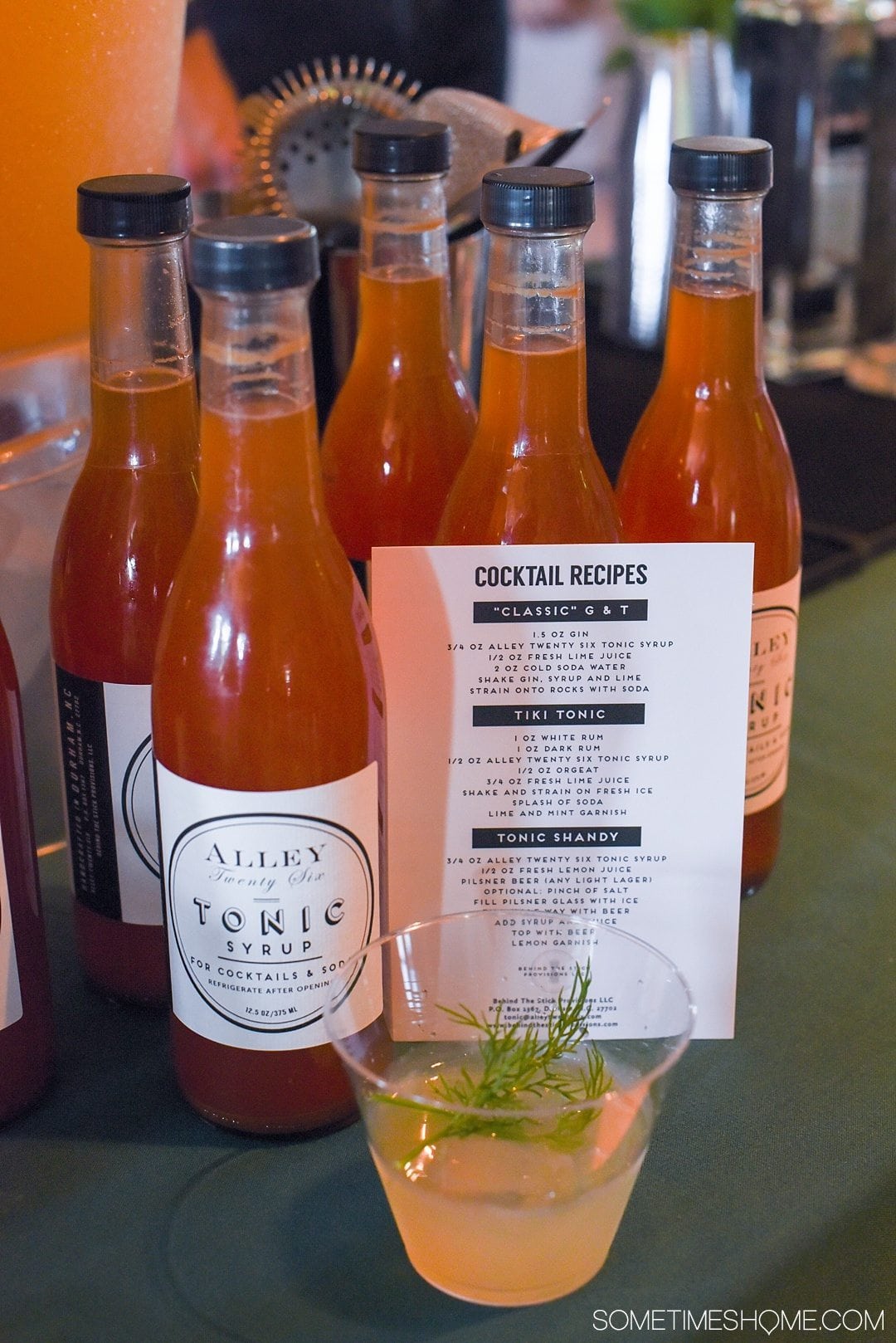 Information TBD for 2021
Pertinent Information for PickleFest 2019
The 5th Annual Picklefest is happening! Tickets go on sale May 1st.
Sunday, June 23rd, 2019
Showing North Carolina restaurants and pickle vendors from kombucha to kimchi, pickle flavored beer and a Bloody Mary Bar with Tito's vodka
Two sessions are available, tickets $10 each: Session 1 from 1:00-3:00pm or Session 2 from 2:00-4:00pm
VIP access, tickets $25 each: early access from 12:00-1:00pm, Home Picker's Contest Testing and 1 free drink ticket
Kids under 10 are free
The Rickhouse address: 609 Foster Street, Durham, NC
Free street parking
We recommend buying your tickets ahead of time (unless you want to risk it at the door but the event often sells out) and also recommend VIP access ticket. The event can get pretty crowded, which is just one of the perks of being one of the first in the door early on and having a drink already included in your ticket price.
2018 Information
PickleFest was back in 2018, it's fourth year!
2017 Information
I am certain this successful annual event will sustain a slew of pickle-lovers' cravings for years to come!
For more awesome things to do in the Raleigh-Durham area check out:
What's your favorite pickled item?