Our Maximum and Minimal Travel Photography Gear Lists
We've included everything in our camera "kit" so to speak and also our minimal travel photography gear list when we travel in this post.
Long before I started writing about our travels I became a professional photographer. I know my camera gear, particularly when it comes to Nikon.
I'm not a highly technical shooter – I lean more to the creative side of things than mathematical. But I do know more about what equipment to use and why, and how lenses function, for instance than the average bear!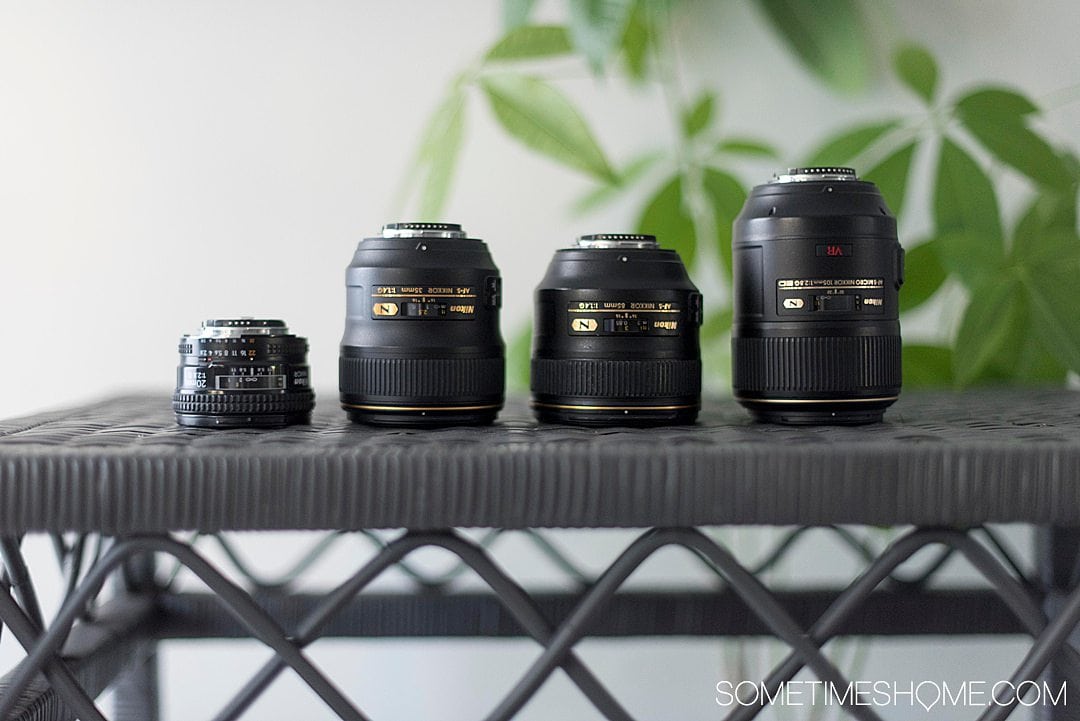 We have far more gear at home than we do when we travel. We travel pretty light in terms of camera equipment so we're more easily mobile and of course so we don't have a ton of expensive equipment on us.
Also note we use pro gear. The investment may be grand for some but if you take care of your equipment and have the budget it's better to buy the best gear once rather than buy crap and have to replace it every couple of years.
If you're a visual person, like us, we've created a carousel for you to browse that's easy to shop; we have gone into detail about each item below.
Camera Gear
I also want to note CAMERA INSURANCE! We need it for our business, however we also love having it for our gear. We have an international rider policy we renew annually as well since we travel abroad so often. Camera gear is expensive! Protect it and yourselves, by buying it through someone like Hill & Usher.
Minimal Travel Photography Gear We Vacation With
We simply travel with the below when we are packing light for most of our trips:
Two lenses that give us two different distances, like a 50mm (a versatile lens for most situations) and a 20mm to capture wide landscapes
Camera battery charger (comes with the camera body) just in case you need to charge your batteries
Additional Nikon lithium ion battery in case one fails
Extra SD cards because you never know if you'll need more
Camera bag insert, which I put into whatever handbag I'm feeling for the trip that will fit it
One macro lens filter from my set of four, just in case I need it (as long as I have my 50mm lens with me, which is what it attaches to)
Optional/occasional inclusions we'll add to our minimal travel photography gear pack depending on the trip/destination:
Speedlite (or flash): our SB-910 speedlite if we need to illuminate a dark area. However we never want to be "that couple" whose flash keeps going off in a romantic restaurant bothering other patrons so even if we're in that situation we tend to not use a flash. This is why low f-stop lenses are so important to us. (See below.)
Tripod: for night-photography specific trips, like capturing the Northern Lights
We rarely travel with our zoom lenses because of the additional weight.
See that aqua bag on me in the image below? That's pretty much everything I traveled with in one small, unassuming camera bag. Breezy, light and easy!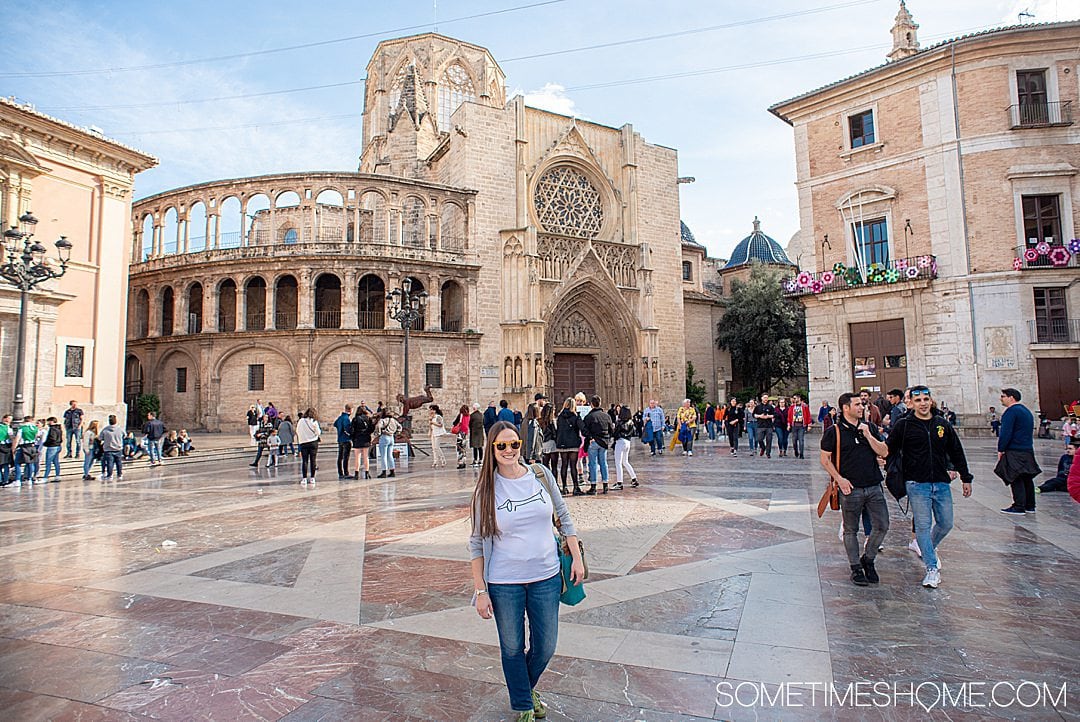 The Complete, Maximum List of Photography Gear We Own for Travel and Events
Camera Body
Nikon camera bodies are my jam.
I don't have anything against Canon or Sony – I simply chose Nikon when I first started with a DSLR camera and loved it so much I stuck with it.
Tings I love about the 700 series is its WiFi capabilities, RAW file size, and dual card slots. I go into more depth about the reason I chose it, answering most asked questions about our gear.
The FX-format means it's a full frame camera. Any cameras in the Nikon world marked "DX" are cropped sensors. FX lenses will work on most DX-format camera bodies I know of, however they'll show a little box inside the viewfinder showing you the only space it is recording on your photograph from using that lens.
Why would someone buy a DX over an FX camera body? Mostly if the photographer is entry level and/or wants to save money on the camera they're purchasing. A lot of entry level DSLR cameras come as kits – whether Nikon or Canon. A good example is the Nikon D5600. It's a DX camera and, with a memory card, lens and a few other additions to the purchase, come in at under $600. But if you're a pro – or know you'll love photography and want to be serious about it – FX cameras are the way to go.
When I started out I had a DX entry level Nikon DSLR, the D-80 (which they stopped producing years ago!). I had a DX lens as my starter lens. But as I got more and more into photography and knew I wanted to upgrade my minimal gear, at the time, to grow with my increased growth in photography I started to buy FX lenses. I used the FX lenses and my one DX lens on that cropped sensor, DX camera body until I could upgrade the camera body to a full frame one.
DSLR stands for "Digital Single-Lens Reflex" by the way.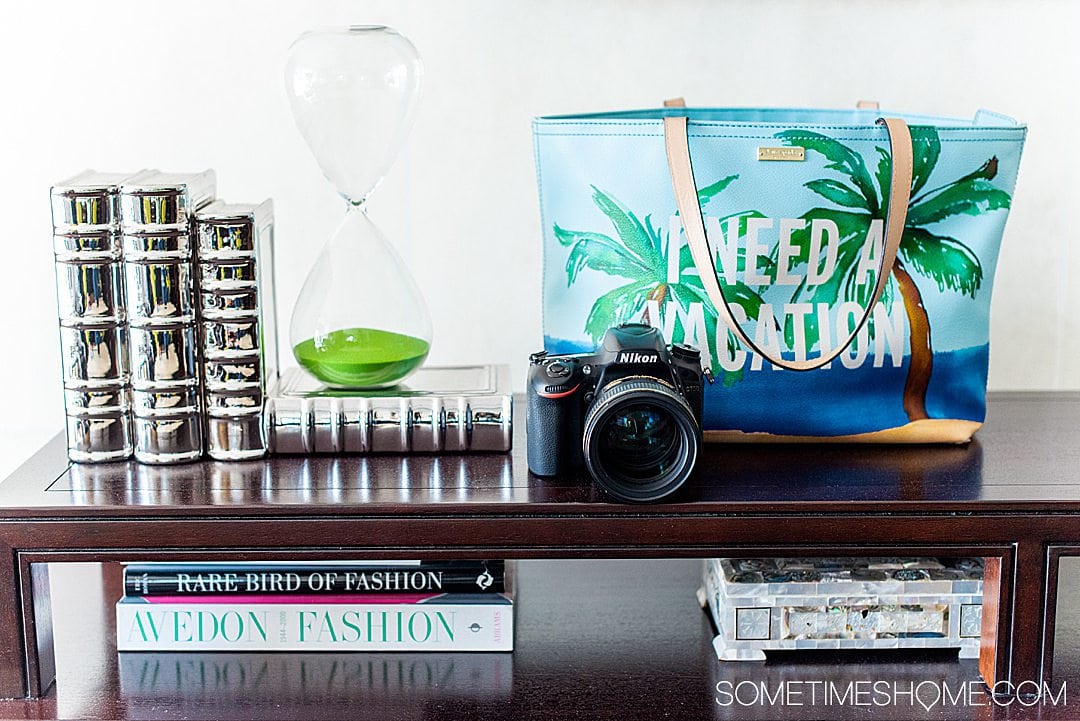 Lenses in Our Camera Bag
We buy QUALITY lenses because if you buy good glass you'll theoretically never have to replace them if you take good care of them.
Most of the lenses we use are prime lenses. If you see something like "85mm" or "50mm" this means you can't zoom it in and out like you can a 24-70mm lens, which has a maximum view of 24mm and a minimum view (or maximum zoom reach) of 70mm, with tons of ranges in between. Prime lenses generally have better compression and bokeh than zoom lenses because they have shallower depths of field and wider apertures (aka: lower f-stops). There are a few other advantages of prime lenses but those are the two we chose to highlight here.
Some things to remember, or know, about lenses before I dive into description of each lens we have:
The lower the f-stop (f/1.4, f/1.8, etc.) the more expensive the lens is, generally speaking. The cost is usually worth it if it's within our budget to go as low as possible on an f-stop. (And remember, you're investing in lenses for the long term.)
Lower f-stops increase your ability to get great photos in the dark, as long as you know what you're doing shooting on manual modes.
AF = autofocus. You're always able to flip a switch on an AF lens and shoot in manual mode if you like.
AF-S = autofocus, with a silent motor.
VR = vibration reduction.
Letters like "D" or "G" on a lens simply refer to features of the lens, like glass dispersion or aperture rings. You can always view a complete list of letters and their meanings for further information.
"Bokeh" is that dreamy background blur, and quality of it, while your subject is kept crisp and clear in focus. This is a main reason I've found a lot of people want a DSLR camera. (But you need to know how to use your camera to create this look, effectively.)
All the lenses listed below are Nikon, FX lenses, giving us full frame sensor image captures. We don't travel with all of these at once, necessarily. (Sometimes I do for events!) But we do own them all and use them for various types of photography situations.
85mm f/1.4
We have an 85mm lens we LOVE. It's like buttah! It's an incredible portrait lens. We don't travel with it unless we know we're taking someone's portrait or want close ups of a building, for example. It takes up a good amount of space in our bag and it's simply so precious to us we'd be upset if something happened to it!
Why it's great:
It's ideal for portraits if you can't take the 85mm with you or if you want to take a lens that's pretty great for portraits and more versatile.
It has amazing compression producing superb, dreamy bokeh quality.
I really can't say enough about how much I love this lens.
50mm f/1.4
This is our go-to lens. We don't go to any job or on any vacation without it. If the 50mm f/1.4 is a little more than you wanted to spend there's an f/1.8 version that is less money and still a great option.
Why it's great:
Small, light lens.
It hits a "sweet spot" for the perfect focal distance (the 50mm part) whether we need to do portraits or capture a landscape.
f/1.4 allows us to take it to restaurants and capture food, for example, even with low lighting.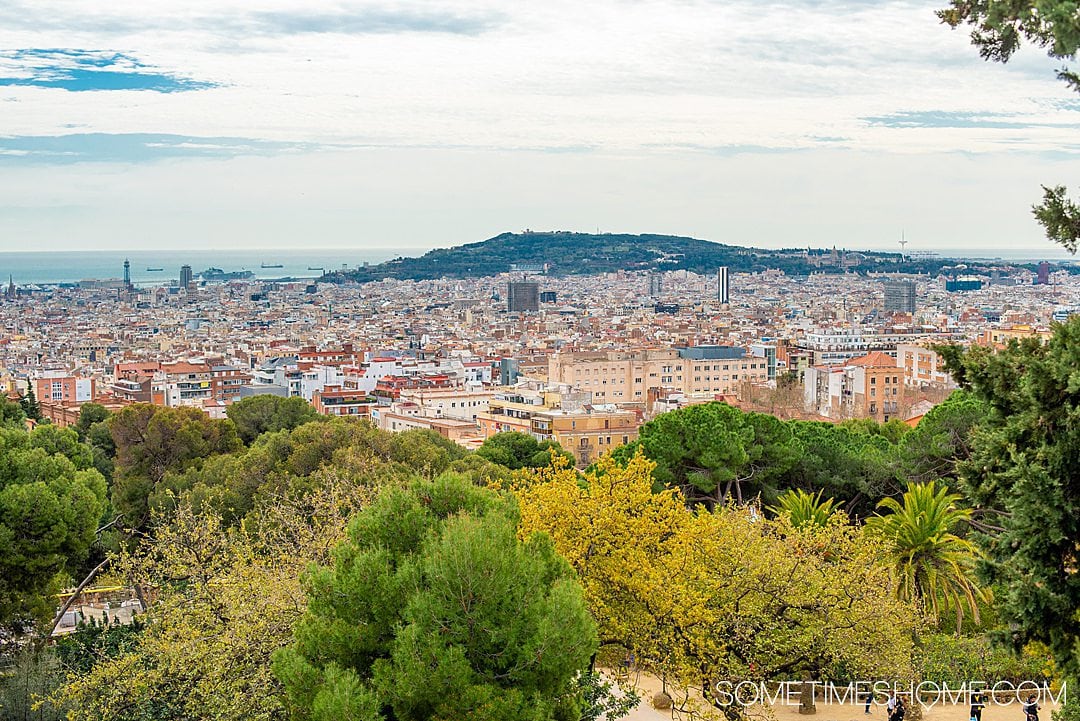 20mm f/2.8
This is a lens that quickly became popular in our travel bag. We take our 20mm f/2.8 on a lot of trips. There's a lot of fall off the edges when you capture an image but its greatly helped during post-processing if you check "enable profile corrections" under the Lens Correction menu. But if you use this lens with people in the image make sure the people aren't on the perimeter of the frame or they'll look distorted.
Why it's great:
It's really light.
It captures a WIDE view – which is awesome for travel, capturing both landscapes and thinks like small hotel rooms.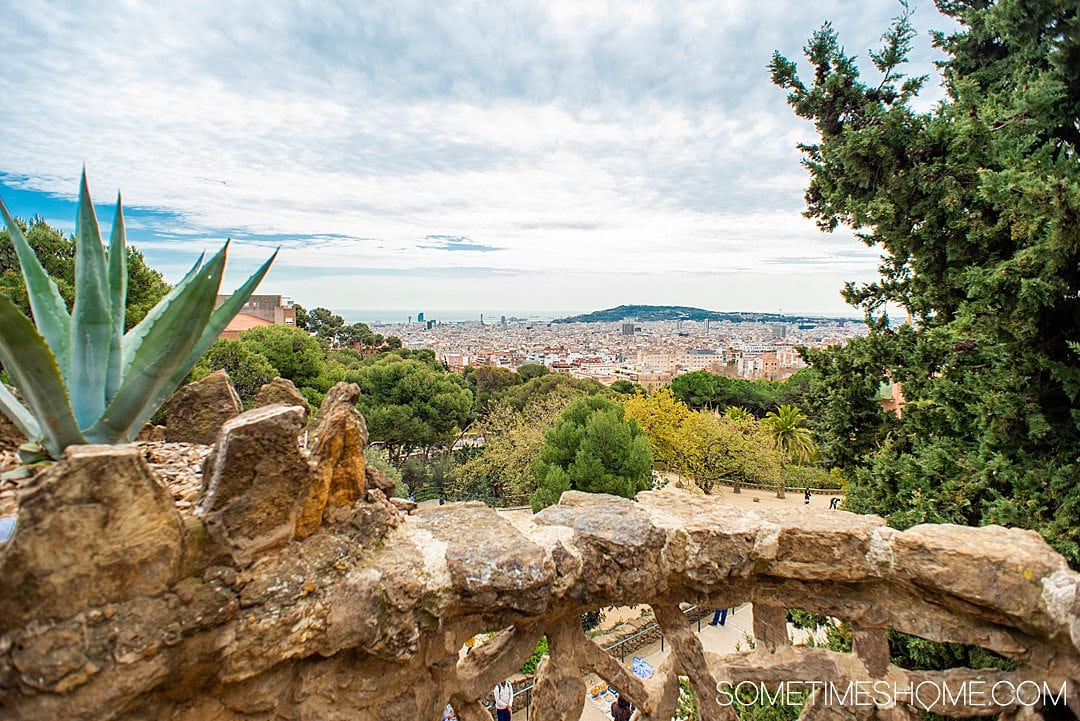 35mm f/1.4
I bought this lens after years of using the 50mm and 20mm, desiring something in the middle. The 35mm f/1.4 is great for events I photograph because the fall off the edges of a 20mm is too much for having people on the edges of a picture (see 20mm description above) and it's not really an issue with the 35mm, compensated by it's smaller focal point. I don't really travel with it for Sometimes Home trips though. It's too close to the 50mm, which is a more versatile lens.
Why it's great:
I mainly use it when the 20mm is too wide but the 50mm isn't wide enough.
105mm f/1.4
I LOVE detail images. The 105mm f/1.4 allows me to get close up on an object or subject to see its intricacies, whether food, rings, fabrics, or leaves. It is a heavy lens and it's costly, but it's worth the investment if details are your jam! The vibration reduction on the particular lens I have is a must. You'd be surprised how much of a steady hand it otherwise takes to ensure the images don't come out blurry, even with auto focus on. I use this lens at every event I photograph; I never travel with it for vacation. It's heavy and I treasure its value too much!
Why it's great:
Much like the 85mm it produces beautiful bokeh.
You can capture incredibly close up on almost anything with this lens.
You can also use it as a portrait lens from a distance if you like.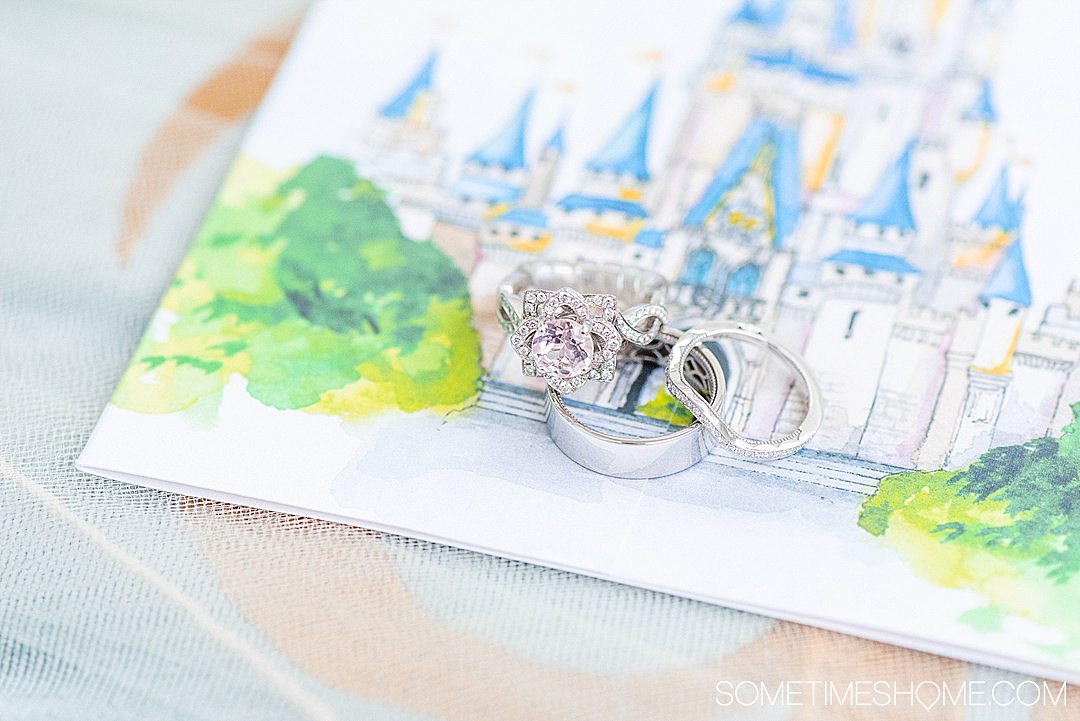 24-70mm f/2.8
If you're more of a zoom lens person, covering a range of focal points, the 24-70mm f/2.8 is a great lens. It's fairly heavy though and the lowest f-stop isn't quite as low as our prime lenses covering the same range. So we don't really travel with it. But we do take it to events.
Why it's great:
If you want to cover a few focal lengths in one lens you can kill a few birds with one stone with the 24-70mm. It essentially has you covered for the following prime lenses: 20mm, 35mm, and 50mm. However, don't confuse it with having the same quality results you'd get with the prime lens versions at the same focal points.
70-200mm f/2.8
This a big lens! The 70-200mm f/2.8 is great if you shoot wildlife. You'll see photographers set up with tripods on the side of the road at a place like Yellowstone National Park, for example, using a lens like this (and beyond) trying to capture not-so-distant wildlife. (You'd need beyond a 200mm lens – perhaps 500mm and higher focal point – to capture any wildlife in the distance "close up".)
This lens is heavy, which is why the support of a tripod is preferred when using it for longer periods of time by a lot of photographers. I use this lens without one though but only short periods of time. (Truthfully it hurts my wrist after a while, so I usually only carry it around during events for an hour or so, then store it in my Think Tank camera bag the rest of the time.) It's also big, at about eight inches in length – even though it feels like it's a foot long.
Why it's great:
The 200mm focal length allows close ups from a distance, like on a lake or during an event if a couple is exchanging vows and I need a close up of them exchanging rings during their wedding ceremony. It allows me to do my job without being intrusive.
Lens Filters
The only lens filters we use are a macro filter for our 50mm in the event we don't want to travel with our more robust (and more expensive) 105mm macro lens. They do a phenomenal job of allowing us to get macro images, whether of flowers, food or bugs!
Note that it says "58mm" but it's for the 50mm lens. I was able to get close up on the caviar in the dish below, captured in Michigan during a delicious foodie trip, with one of these macro lens filters in the set on my 50mm lens.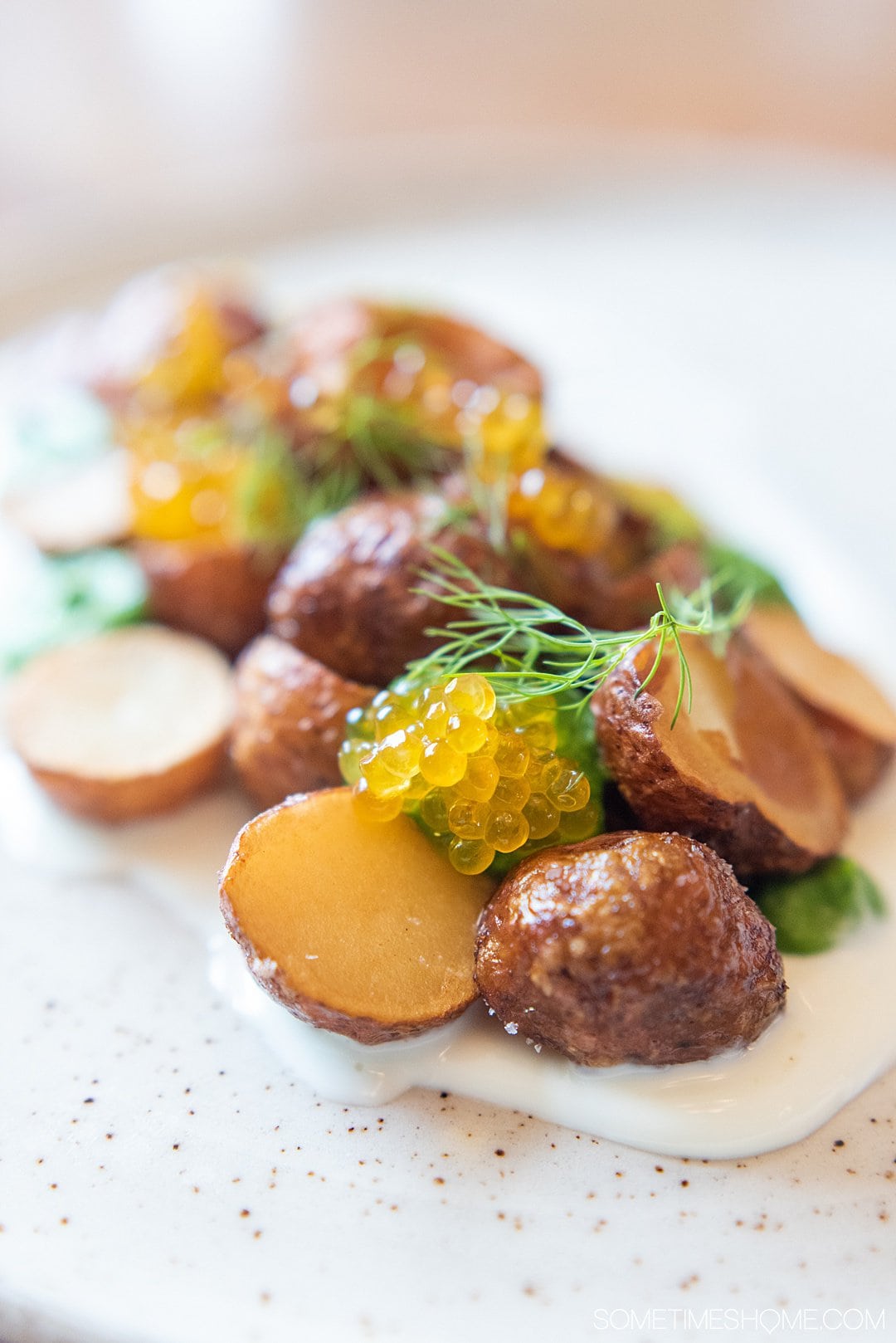 The Best Tripod for Travel
It became apparent in 2014 when I went to Norway for the first time, I'd need a more portable tripod than I had at the time. After looking into the options I purchased one that still rates incredibly high, with nearly a thousand review.
The MeFOTO Aluminum Roadtrip Travel Tripod is lightweight, compact and quality! They say "Don't put an expensive camera on a cheap tripod." It's true! We used the MeFOTO tripod during our Norway trip to capture The Northern Lights. It's a dream. You can open it and close it quickly and it comes with a great carrying case.
Camera Bag Solutions
Ideal Insert for any Bag from a Handbag to Backpack, Instantly Making it a Camera Bag
There was no turning back when I found out I could turn any bag or backpack into a camera bag simply by using an insert that fits. I love how no one would know I'm carrying a camera on vacations simply by looking at my purse or backpack. (I use a Fjallraven backpack with this camera insert when I travel sometimes, not a camera brand backpack.)
Whether you buy this G-raphy Insert Case or another, be sure you buy a "large" version so it's actually worth carrying around and fits more than just a camera body. I also appreciate ones that have a top closure and also a pocket somewhere on the outside, so I can put a lens macro filter in there, extra battery or SD card.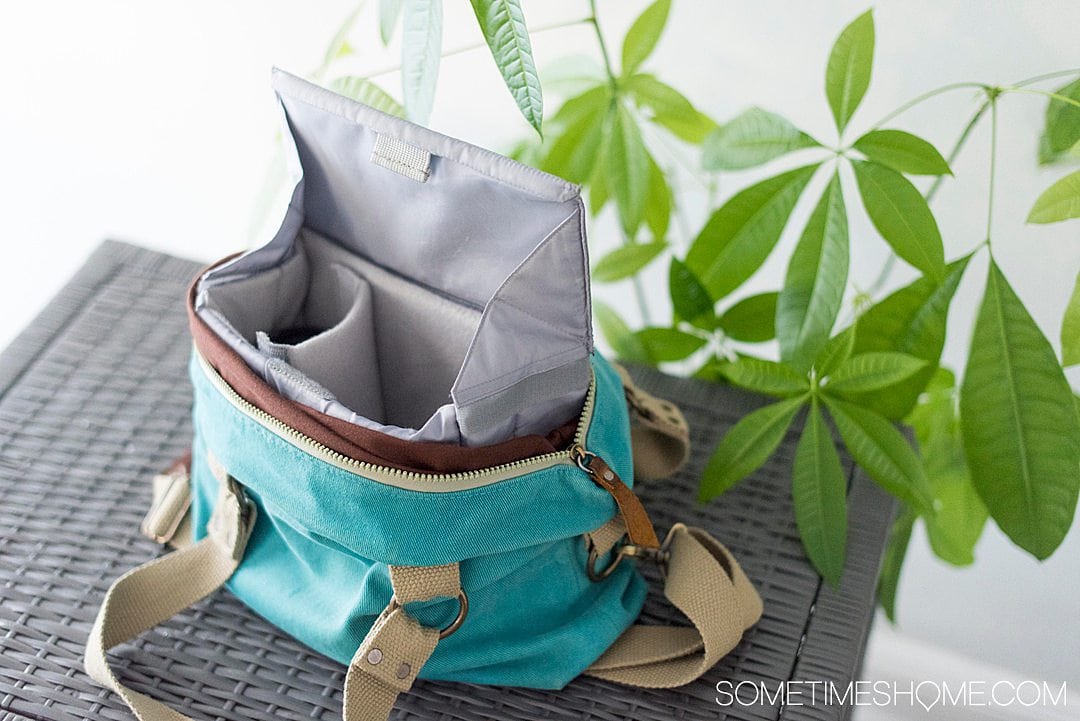 Additional Camera Lens Bag
I mostly use this lens bag when photographing events: the Shootsac Lens Bag. The neoprene pockets tightly hug my lenses. I've been using this bag over a decade (the same one!). I don't even need to put the lens caps on it when I have them in here. And I simply store my lenses in here most of the time. (It doesn't fit all my lenses but I put the main prime ones I use in here.)
It has room for six lenses (three in the front and three on the back side). But if it will fit that many depends on what lenses you're putting in each pocket. For instance, if my 70-200mm lens in in the bag it's unlikely one is going to fit behind it.
Overall it's a great bag and I cannot imagine going to any event without it.
Flashes (Our Speedlite Choice)
I won't go too deep into lighting because it's another huge topic. But I will say we own Nikon speedlites that we love. Third party speedlites are okay too but we always stay on brand when we can for the main on camera lights we use. We love our SB-910 series flash.
Memory Cards, Batteries and Accessories
I want to mention some other gear we need that completes our kit. It's small things that make such a difference in our efficiency, organization and simply functioning.
Camera Accessories
Memory Cards
I always take advantage of the dual card slots of my Nikon D750. (I use the second slot as backup 90% of the time. The other 10% of the time I use it for overflow. This is something you can set up in the menu of your camera.) I also shoot RAW files, which are larger than JPGs. Thus, I need reliable SD cards that work well.
I always buy a "pro" version and take note of the card's mb/s (megabytes per second) speed. I used to buy Lexar, but they went out of business! (Uh oh!) So now I buy SanDisk Pro SD cards. I buy SD cards for a simple reason: it's the kind of card my camera needs.
I am most comfortable with 32GB cards but I use 64GB cards as well. If we're on a seven day trip, I usually fill one 64GB card (and a second that's simply backup). Weddings are a different story!
The most time we ever really travel for at a time is two weeks. So essentially I'd be bringing a minimum of four 64GB cards with me. (1 per week, plus an additional card per week for backup. Two cards per week = four cards total.)
I never clear a card until I edit the gallery, upload the images online and back them up. I don't always have time to edit the images right away. So even if I get home and upload the images to a hard drive, I keep the images on the card. This is because many, many years ago I wiped a card before editing. I was horrified to find not all the images had transferred to my computer before I wiped the card. I only discovered this while editing the gallery. Since then I've never wiped a card prematurely like that!
This means I need a lot of SD cards. I have about 20 cards but with how affordable they are these days…that's pretty feasible for pros, hobbyists and amateur photographers alike!
Memory Card Holder
The amount of SD cards I own brings me to one of my favorite accessories! My SD card holder by Think Tank. The cards fit snugly in these pockets. I simply use good 'ole sticky notes on each one to indicate what event or trip the card is from. It works like a charm! Invest in buying these sticky notes once and you won't have to buy them again for many, many years.
This Think Tank Photo SD Pixel Pocket Rocket Memory Card Case is less than $20. No brainer.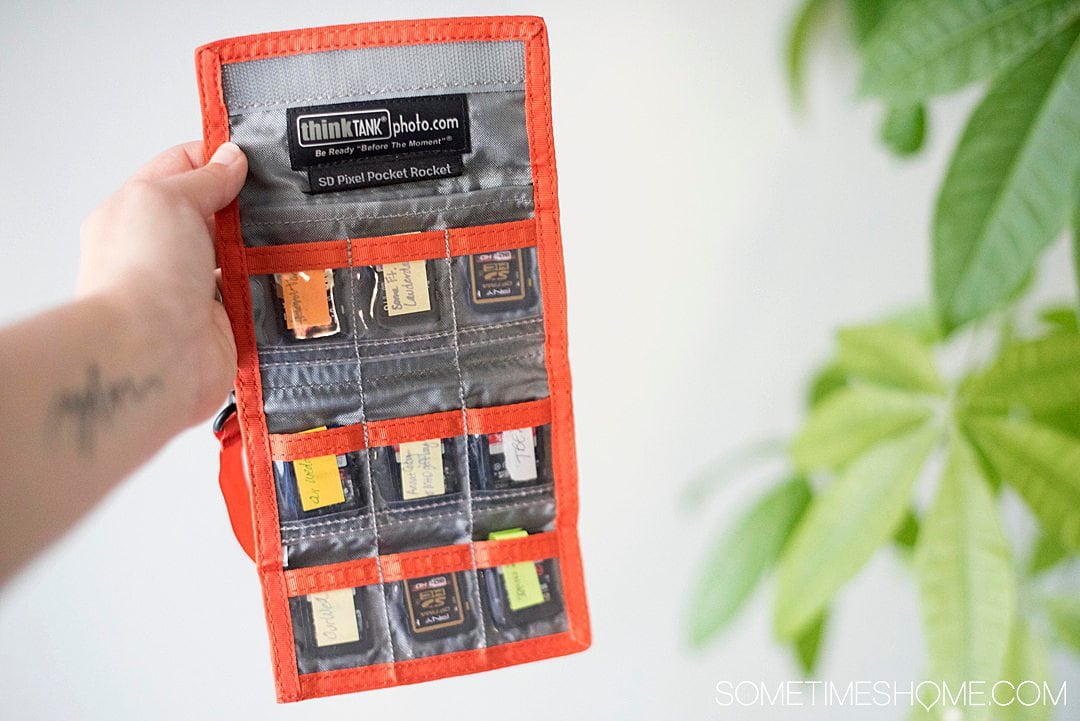 Batteries
There are two batteries we need:
Camera batteries, which are lithium ion
AA batteries for our speedlite/flash
Lithium Ion Batteries
A camera body should come with one lithium ion battery. We have several additional but we recommend purchasing at least one additional. Word to the wise: we once bought third party lithium ion batteries to save a little money. But they were terrible and a total waste. Buy on brand, Nikon batteries. (Or whatever brand camera you own.) You'll thank us later.
We store our lithium batteries in this amazing Think Tank Photo DSLR Battery Holder. Another no brainer purchase for us that's less than $20.
You shouldn't need another charger for additional lithium ion batteries – the one that came with your camera should do the trick. And they charge pretty fast, under an hour each.
AA Batteries
We love the environment. That's why we use rechargeable batteries, not "one and done" throwaway batteries. The best AA batteries on the market (if you ask us) are Eneloop Batteries. If you buy a four pack you'll wish you bought the eight pack to begin with. So we recommend buying the Eneloop eight pack from the start. Also, they're AA batteries – who doesn't need them around the house? We use them for our computer keyboard, computer mouse, remote controls, etc. (Heck, you may even want to buy a 16 pack!)
This leaves us needing two more things:
Battery charger
AA battery cases
AA Battery Charger
We love this type of charger, which indicates battery charge level. It also charges AAA batteries if you ever need a charger for that size in addition to AA. This charge is much better than a simple green light that goes on or off on cheaper charges. It's important to know how much charge the individual batteries have, especially down the road when they don't keep as strong a charge as they once did. (Which is inevitable no matter what rechargeable batteries you get.)
AA Battery Cases
We have 12 of these Fluorescent Orange 4 Cell Battery Case with Charge Reminder Markings. (They come in packs of six. We bought two packs.) We LOVE that they have "charged" on one side and "low" on the other.
When we have fully charged batteries, we put the little bump out on the positive side facing "charged". When they're low we put them back in the case facing that way. That's how we know what to charge when we're back by our charger and an outlet when we come in from touring a new city during our travels or after an event. It's LIFE CHANGING! The bright orange color of the cases also makes it super simple to find in our bags.
Additional Travel Photography Information
We go into the computers, backup systems and such we use in a post we've created to answer popular travel photography questions.
For additional photography inspiration check out:
Don't forget to check out our "Photography" category too!
Disclosure: There are affiliate links in this post, which means we may earn a small commission if you click the link and proceed with a purchase. We only recommend products or services we personally use and recommend.
If you have any questions or comment please add to the conversation in the comments below. We love hearing from our readers!