6 Reasons to Treat Yourself to an Overnight at Lansdowne Resort in Leesburg VA
I was in need of rest and relaxation at a point during the peak of my fall's busiest time. Lansdowne Resort in Leesburg VA was just what the doctor ordered! I had the most amazing overnight and truly enjoyed the resort's amenities. Don't be jealous though because you can experience Lansdowne too – you simply have to make the decision to treat yourself!
1. Ease of Location
Lansdowne Resort in Leesburg VA is so easy to get to. Whether you're flying to Virginia or simply driving from home, like I did, it's very accessible from major highways. I was on my way from North Carolina to New Jersey and stopped overnight. It was the perfect escape to detach from reality for 24 hours!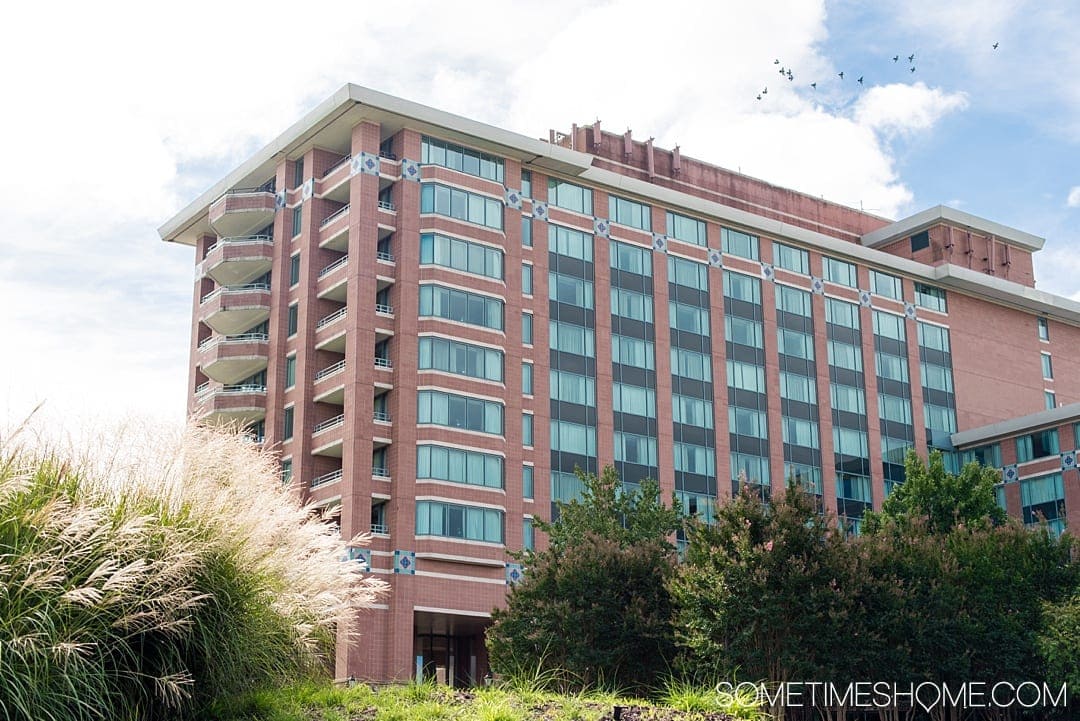 2. Beautiful Rooms
I checked into an amazing room at Lansdowne Resort and Spa after driving about four and a half hours from North Carolina. The bed looked like an inviting fluffy cloud and I swear I heard it calling my name. I absolutely loved the room's furnishings, including a rustic yet modern bar cart and green-glass lamps.
The cushioned headboard and upholstered side chair made the room extra cozy and I appreciated the inclusion of two bottles of water and a one-cup coffee maker.
In-room wifi was high speed and easy to log onto. The desk made it very convenient for me to do a little work when I needed to before I went to bed. (The bed was my reward for getting work done, of course!)
There was shampoo, body gel and conditioner in the shower with plenty of towels nearby. A safe was in the closet if I needed it and I definitely took advantage of the sleep-timer function on the television. (TV in bed is always a treat when I stay at hotels!)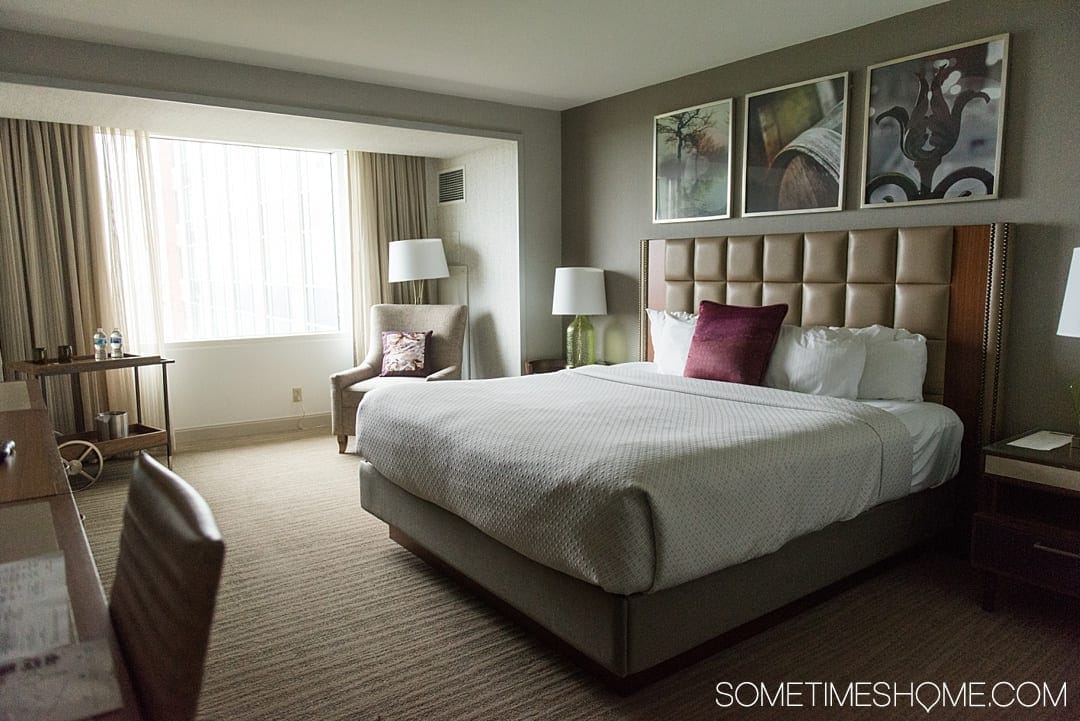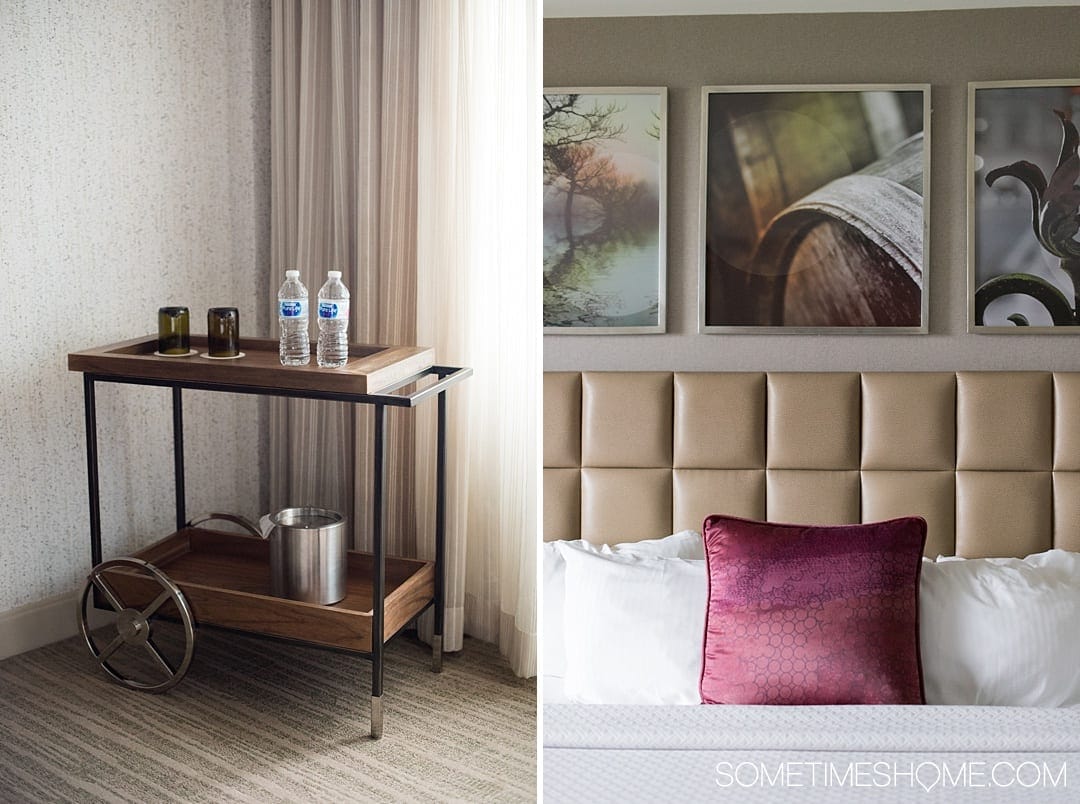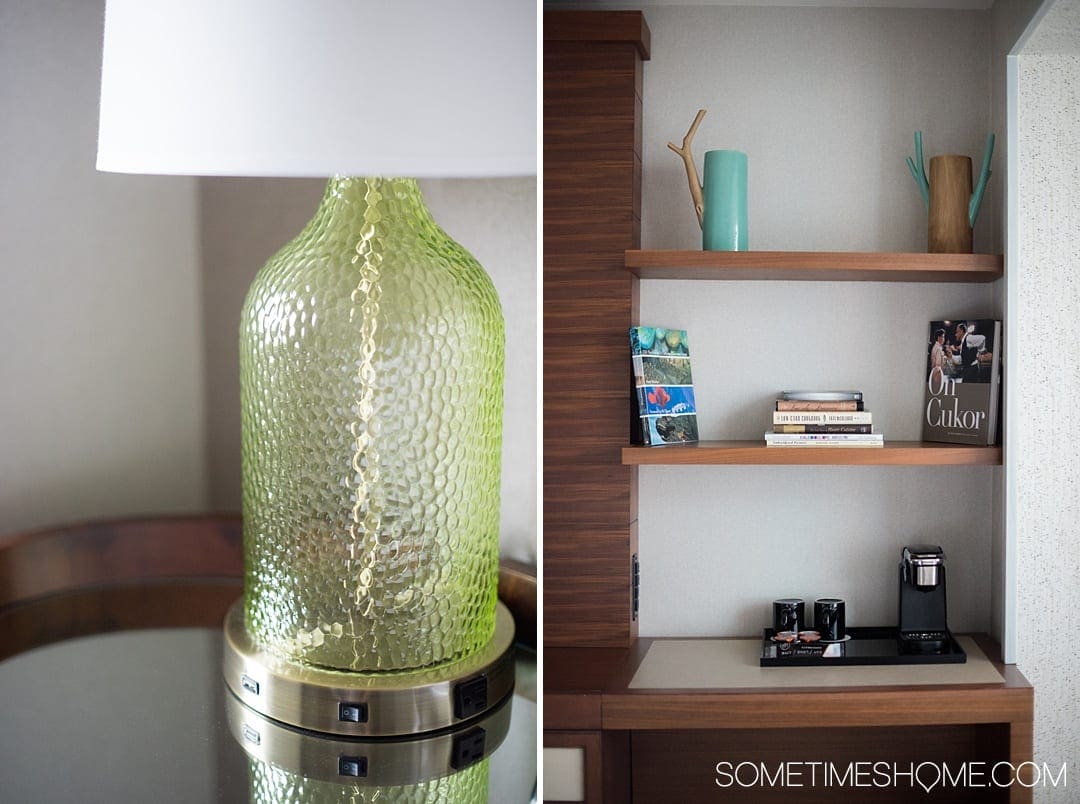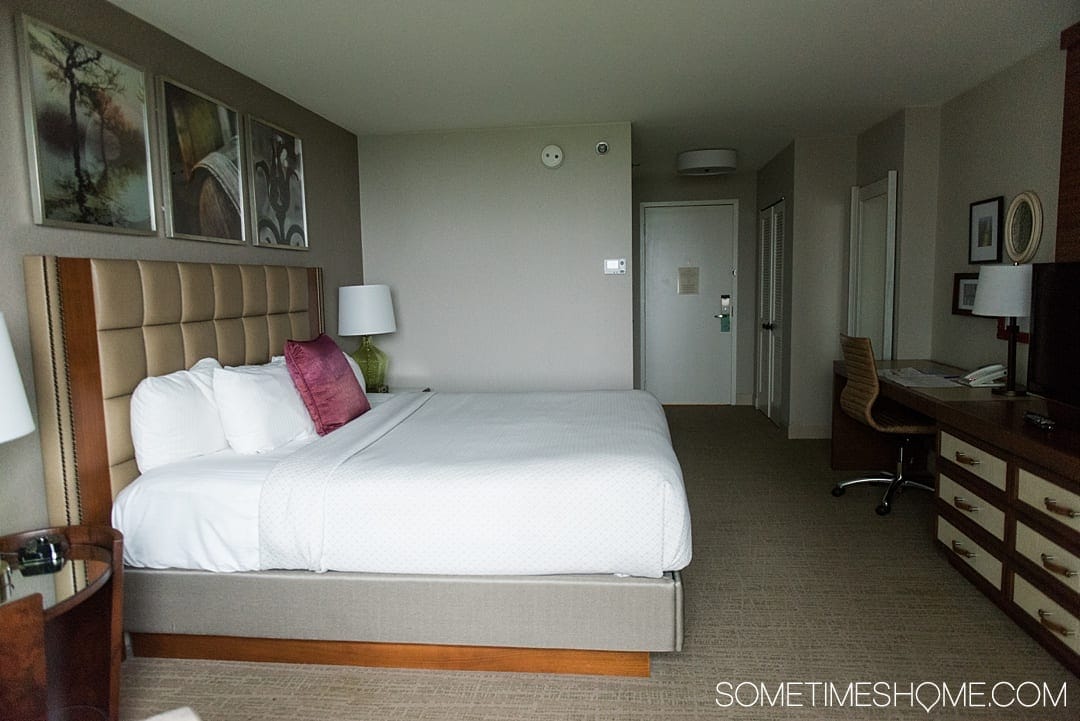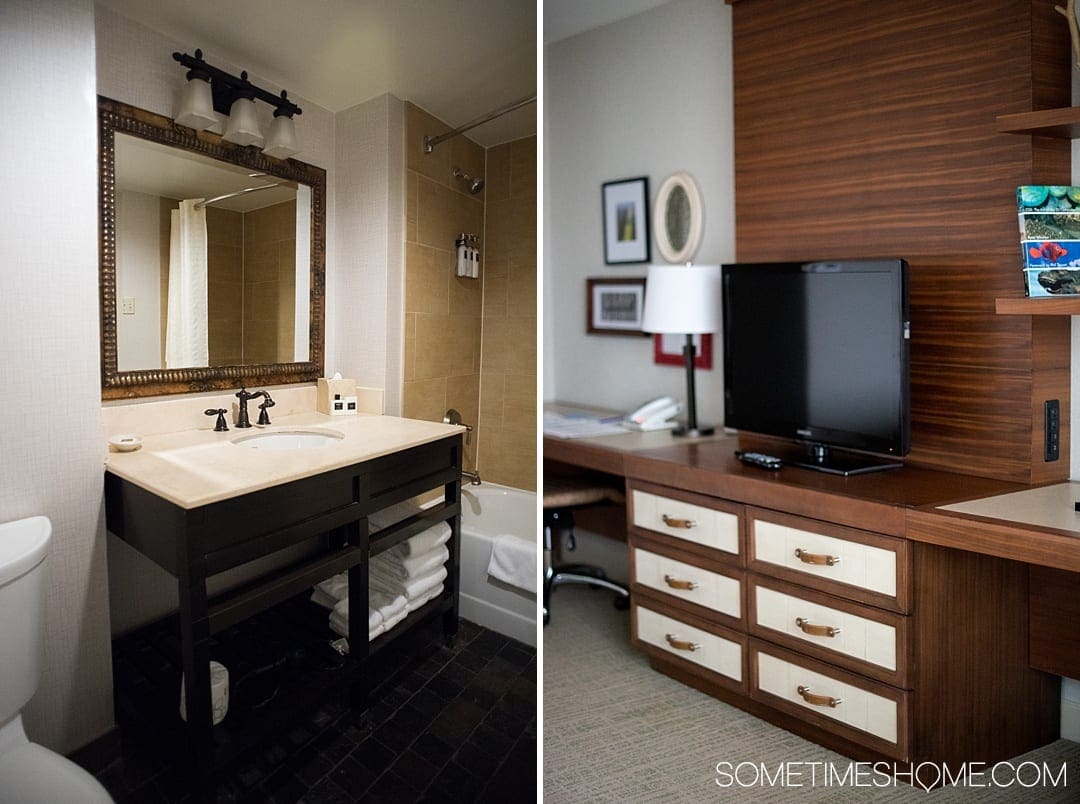 3. Incredible Views
I couldn't believe the amazing view when I woke up the morning after a rainy day. The blue and periwinkle sky was dashed with white clouds, smiling at me. The green grass, pretty buildings and view of the driving range and putting green completely wowed me.
Treat yourself at Lansdowne Resort in Leesburg VA and book a golf course view. And if it's not available for some reason be sure to walk the property and enjoy the mountain view from the patio.
The prettiest views aren't when you arrive to front the hotel – they're behind it awaiting guest relaxation and enjoyment.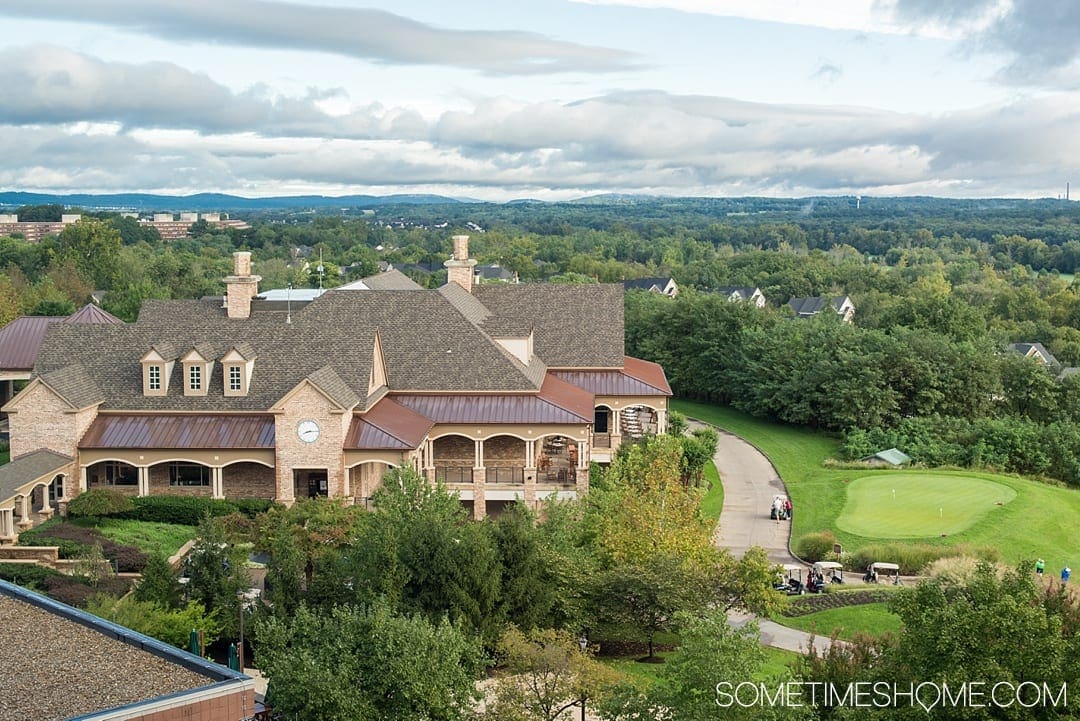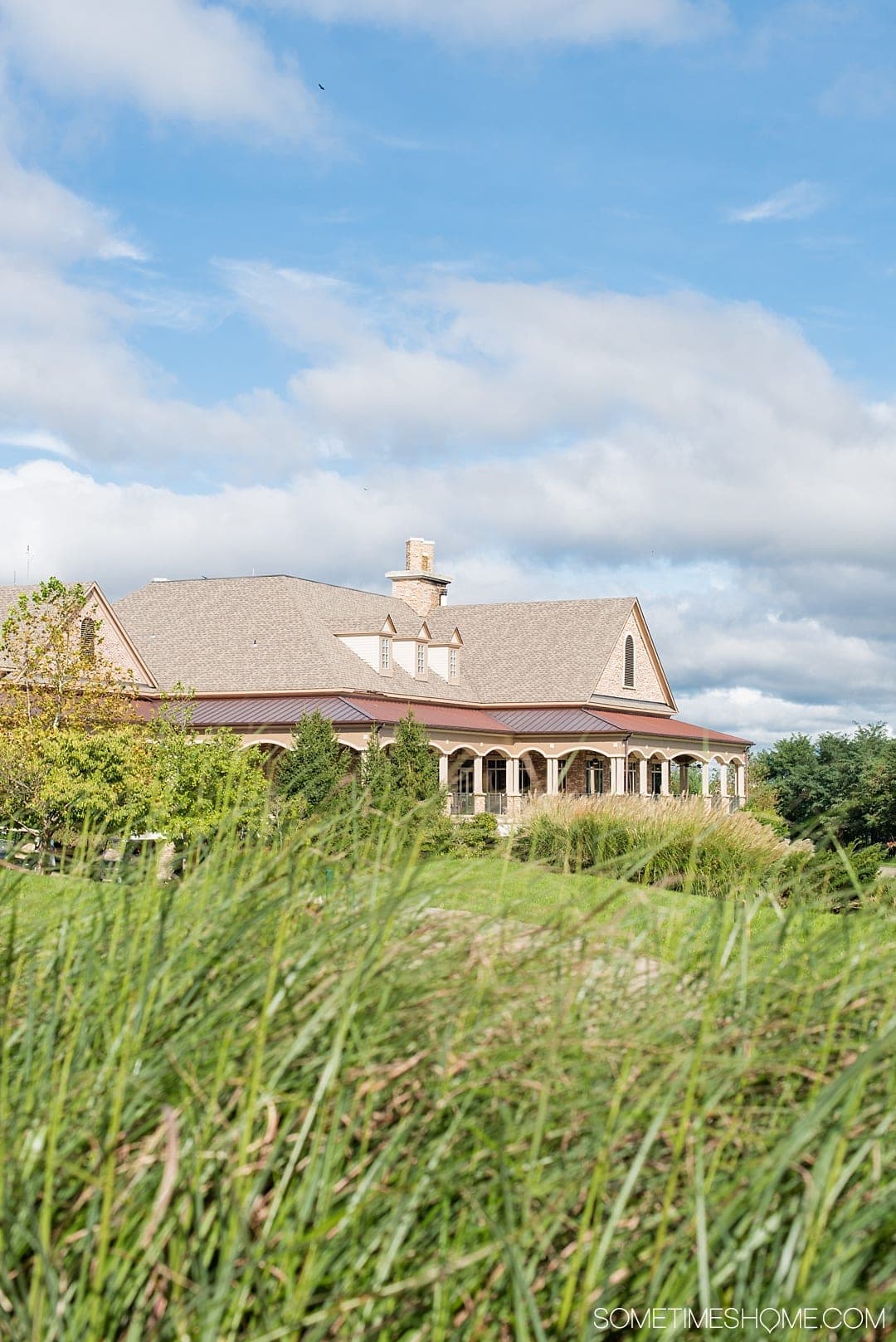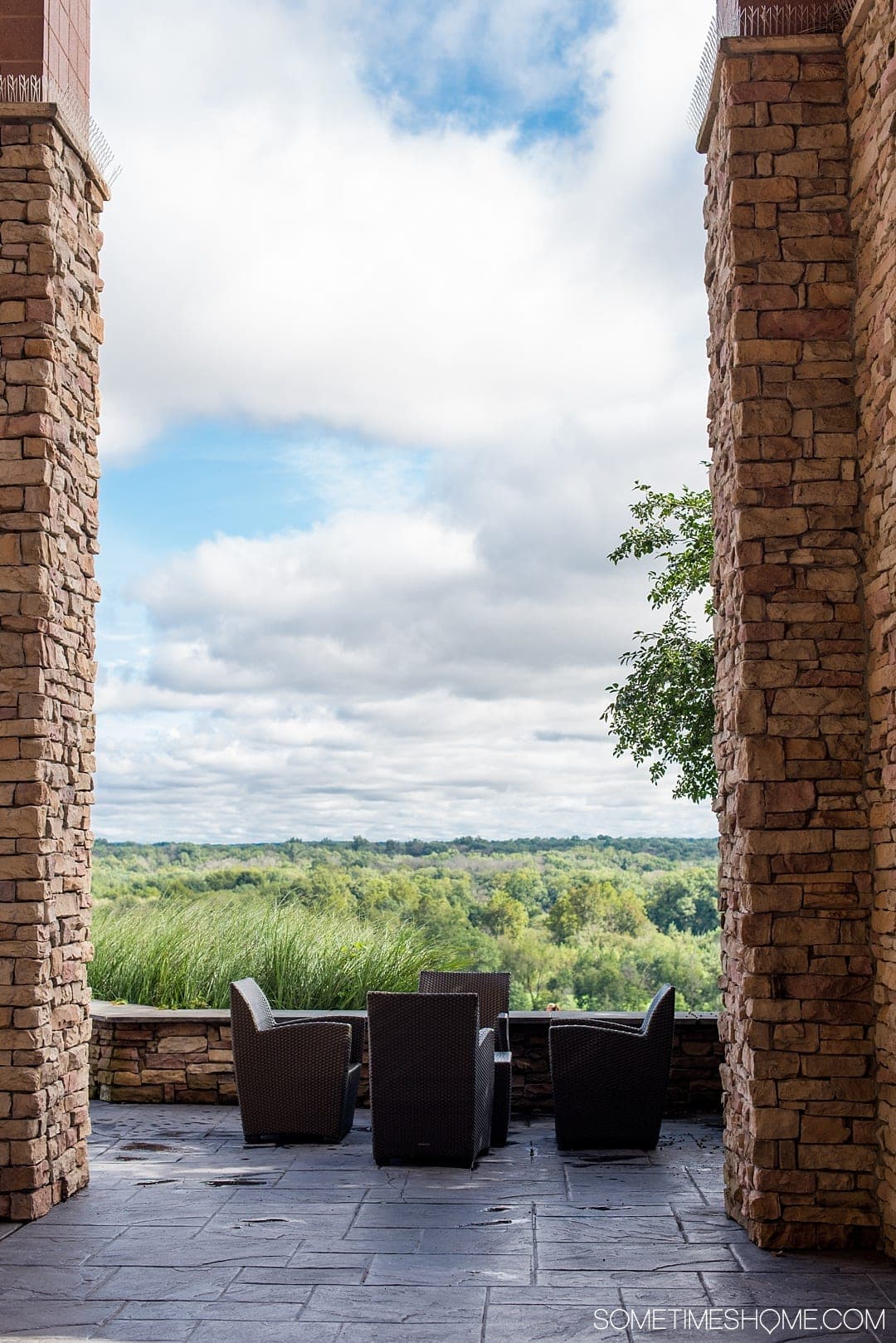 4. A Heavenly Spa
I can't explain why I've never had a Pumpkin Pie treatment before other than I didn't know it was a life-changing option before Lansdowne's Spa Minerale experience!
The spa is delightful and they offer a variety of services: If you want a massage and facial, or need a haircut and wax they can do it.
Enjoying a glass of white wine while I listened to the subtle bubbles in my foot-soak-tub during my pedicure was divine. (We love the wine in this state, especially exploring the vineyards and wineries in Virginia.)
I am not someone who goes gaga when pumpkin foods and flavors debut each year during the start of October. Yet I love scents and aromas, lotions and scrubs and this seasonal Pumpkin Pie Manicure and Pedicure had me believing in heaven!!
And I'm here to answer the million dollar question: how long did the nail polish last? Over a week!
Manicures usually chip about three days (or less) after I've gotten them so imagine my delight when it was still in tact seven days later. (To answer your next question, it was regular polish, not gel, though they have gel and powder color options too.)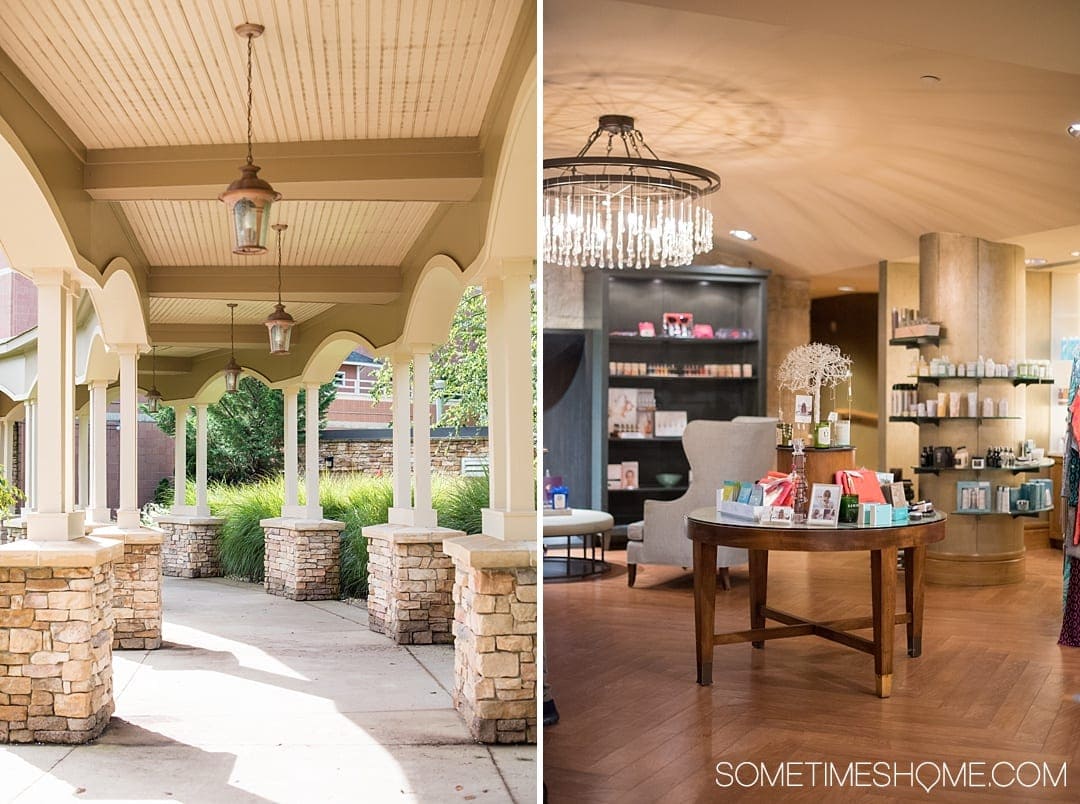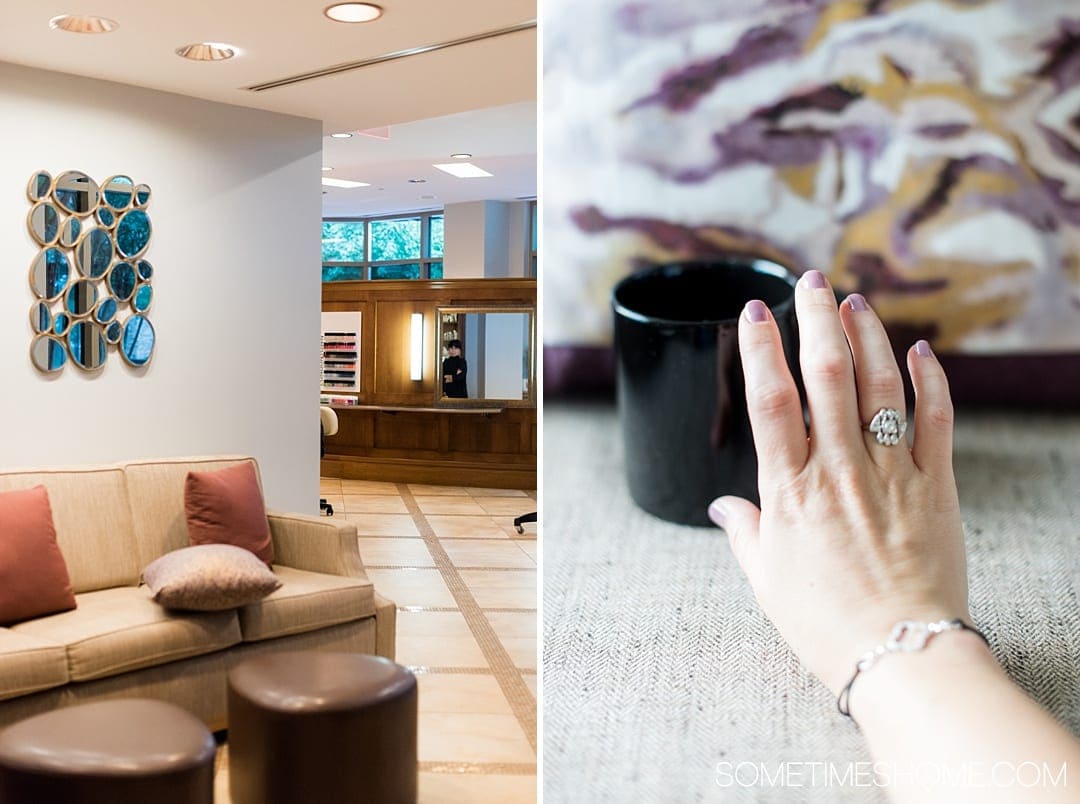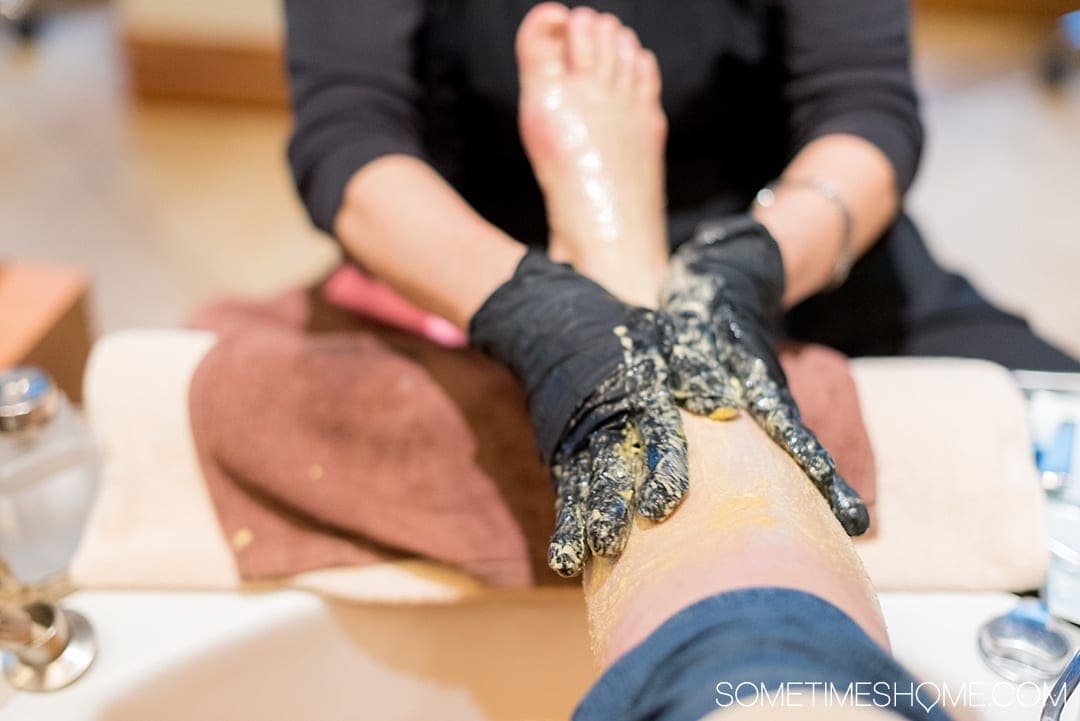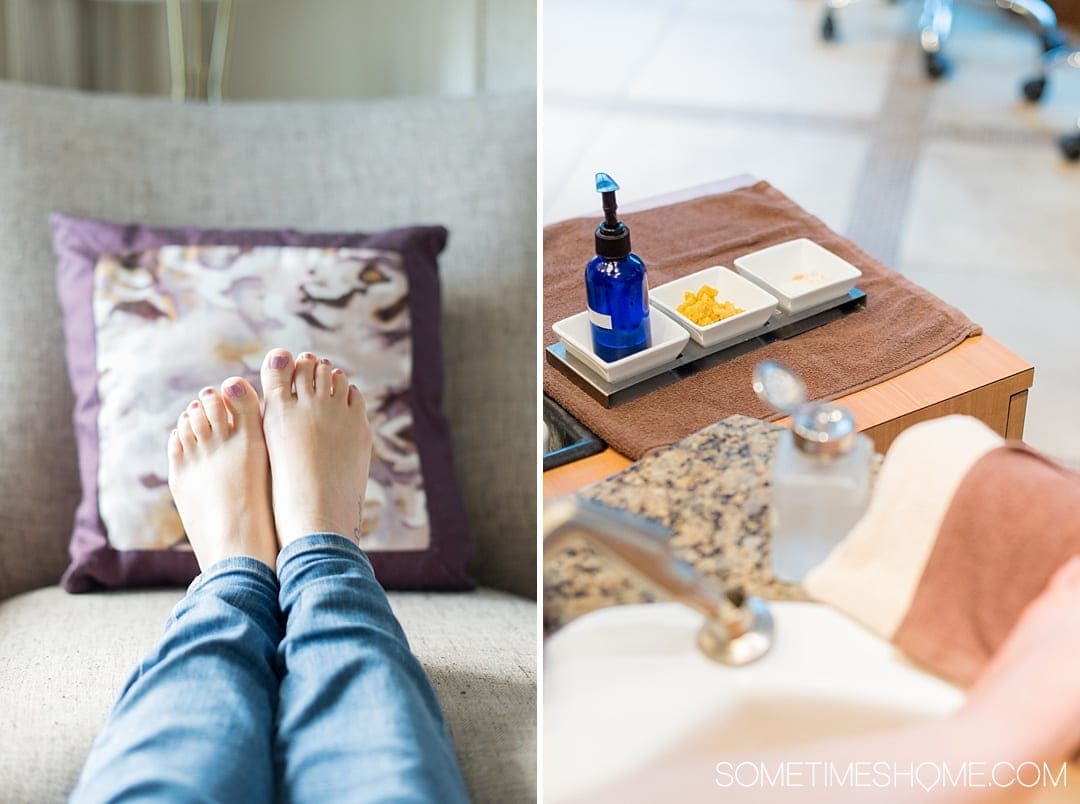 5. Various Activities to Enjoy
There's a lot of options if you like to stay active during your vacations. They offer guided kayaking tours on the Potomac River, just steps away from the hotel. You can rent a bicycles (both mountain bikes and cruisers) and ride it on the local nature trails or around the adjacent neighborhood.
Their golf course and driving range are a popular draw, they have a complete fitness center, and a seasonal outdoor pool supplemented by an indoor pool for colder months.
If you're craving something more low key, you may enjoy the live music they have some nights near Coton & Rye restaurant, or the warmth of their outdoor fire pit in the evenings.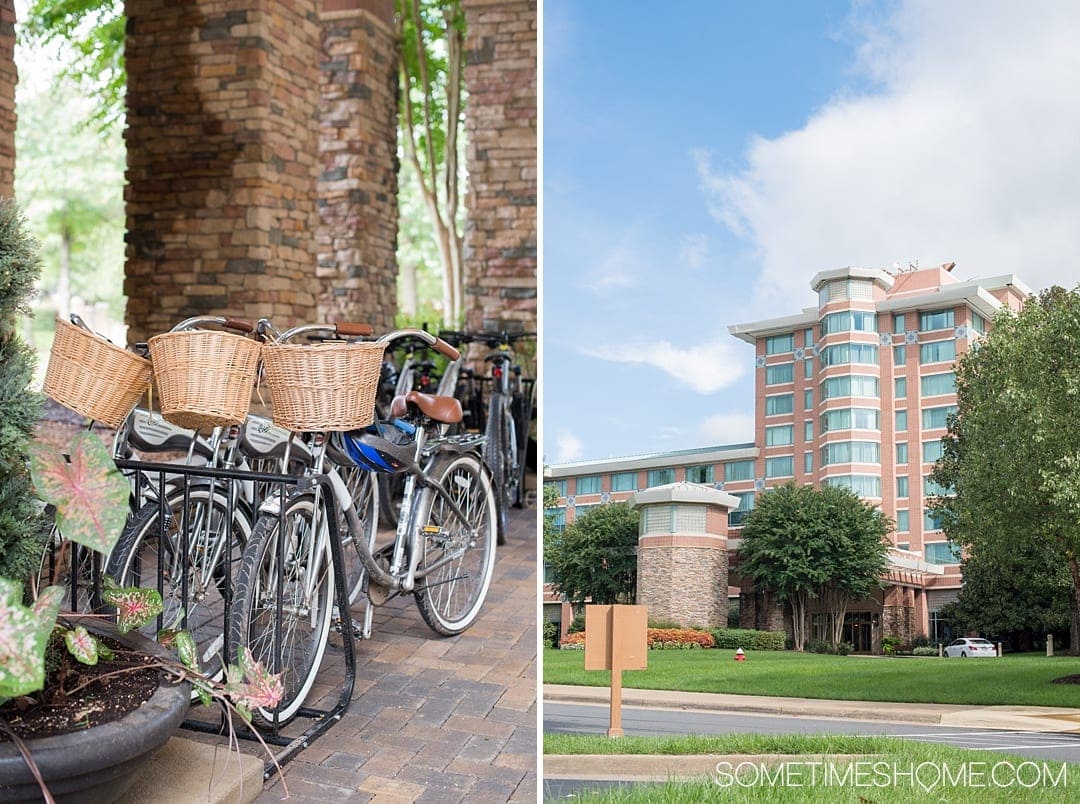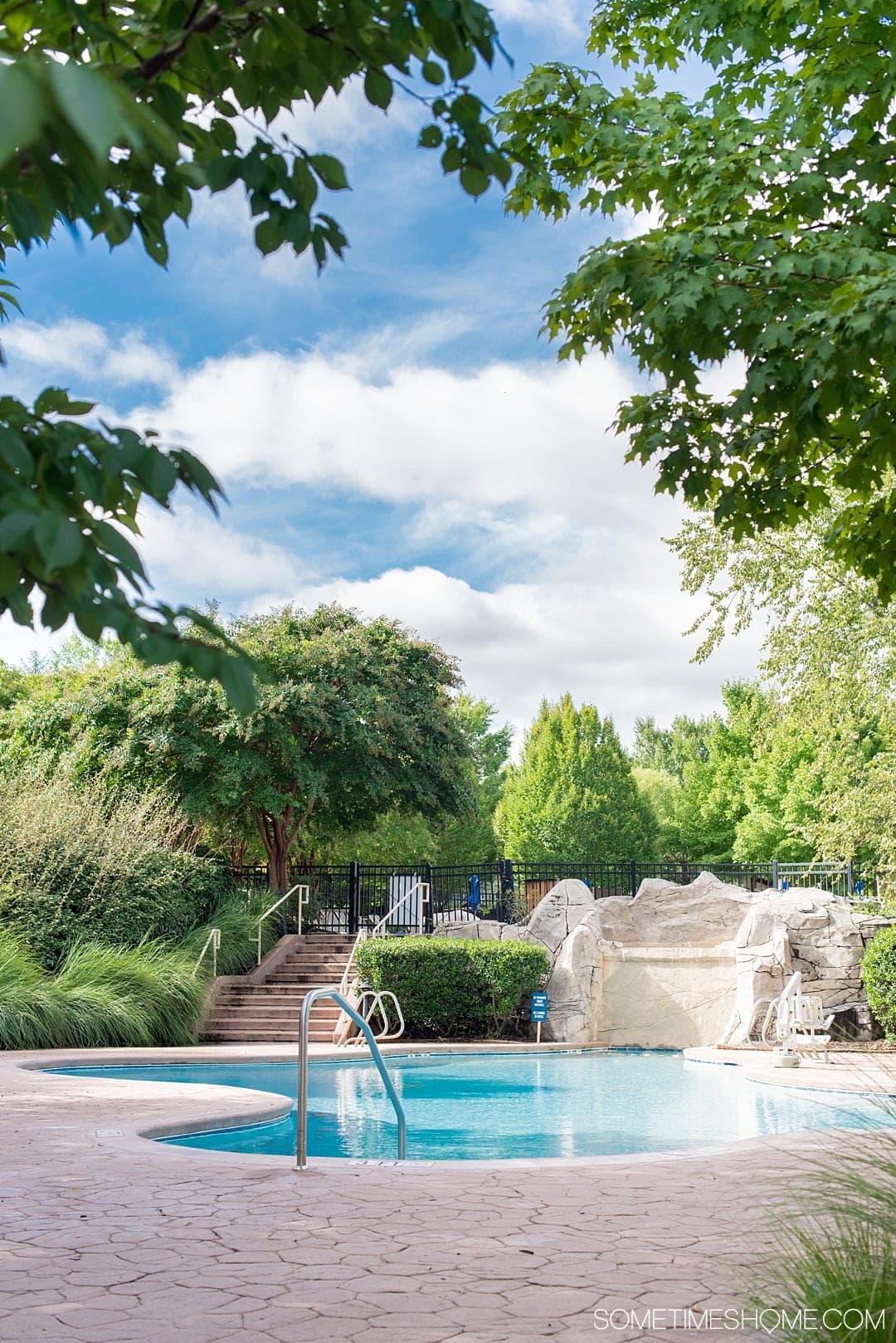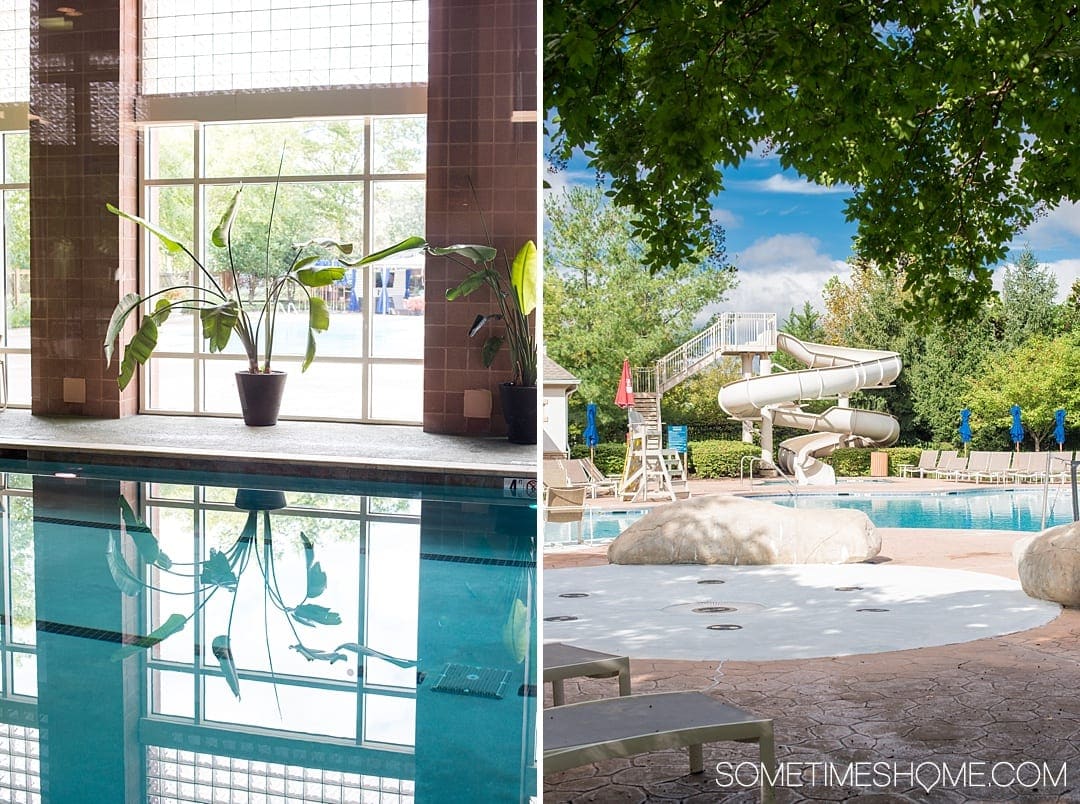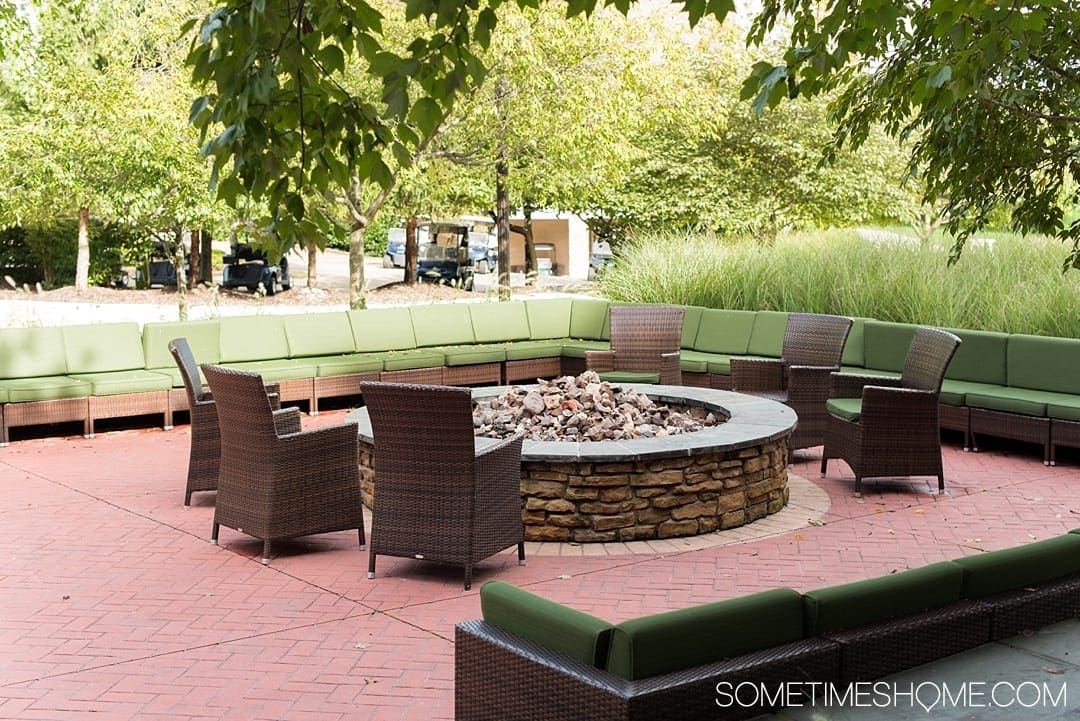 6. Plentiful Restaurant and Bar Options
There are over five dining options at Lansdowne. You can stay there several days, eat at a different one each day and not run out of options! Riverside Hearth is ideal for a hearty breakfast. I enjoyed a yummy seafood meal at Coton & Rye (pictured below) with a glass of local beer.
I loved that the mushrooms I had for an appetizer were local as well. Pub 46 Lounge is perfect for an artisan sandwich and glass of beer or scotch.
Alternatively, if you simply want to enjoy those fluffy pillows and comfy bed in your room they have an in-room dining option (aka room service).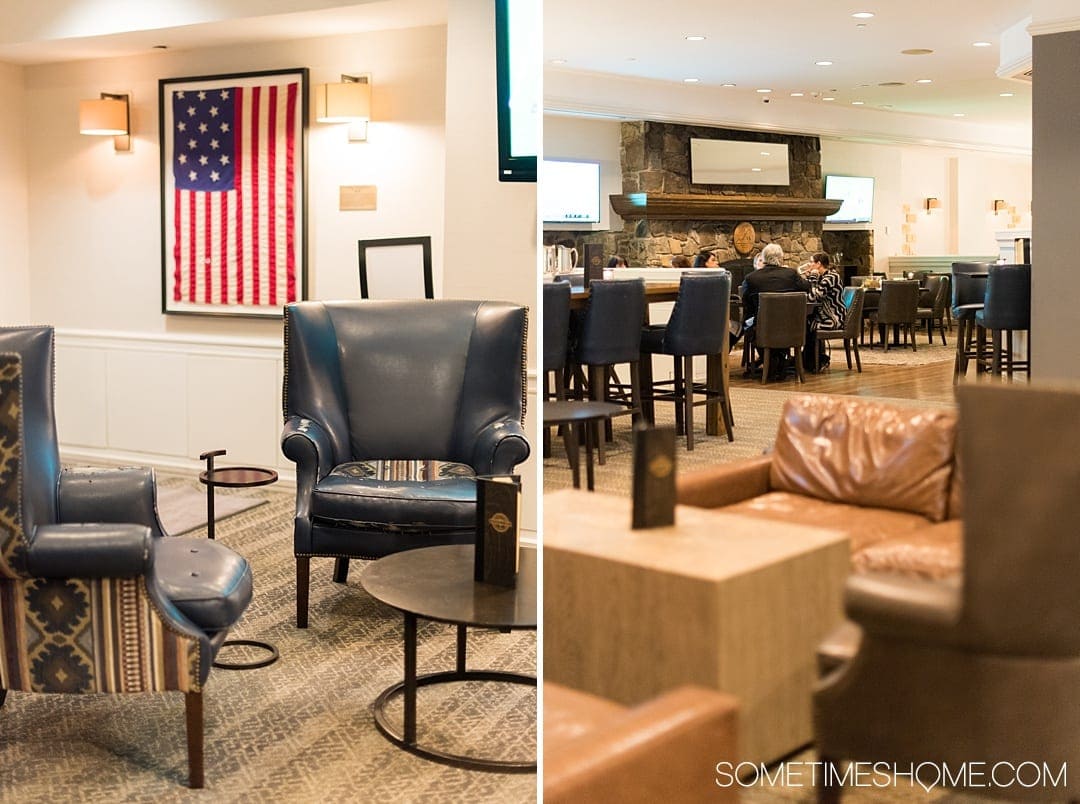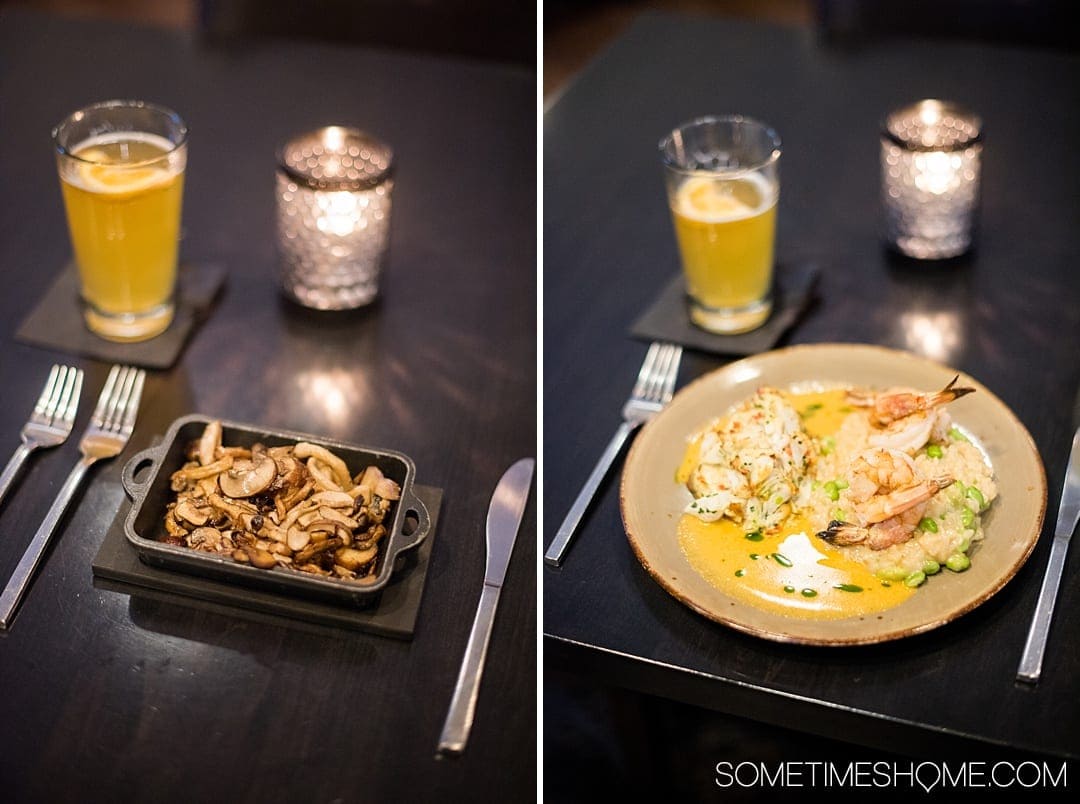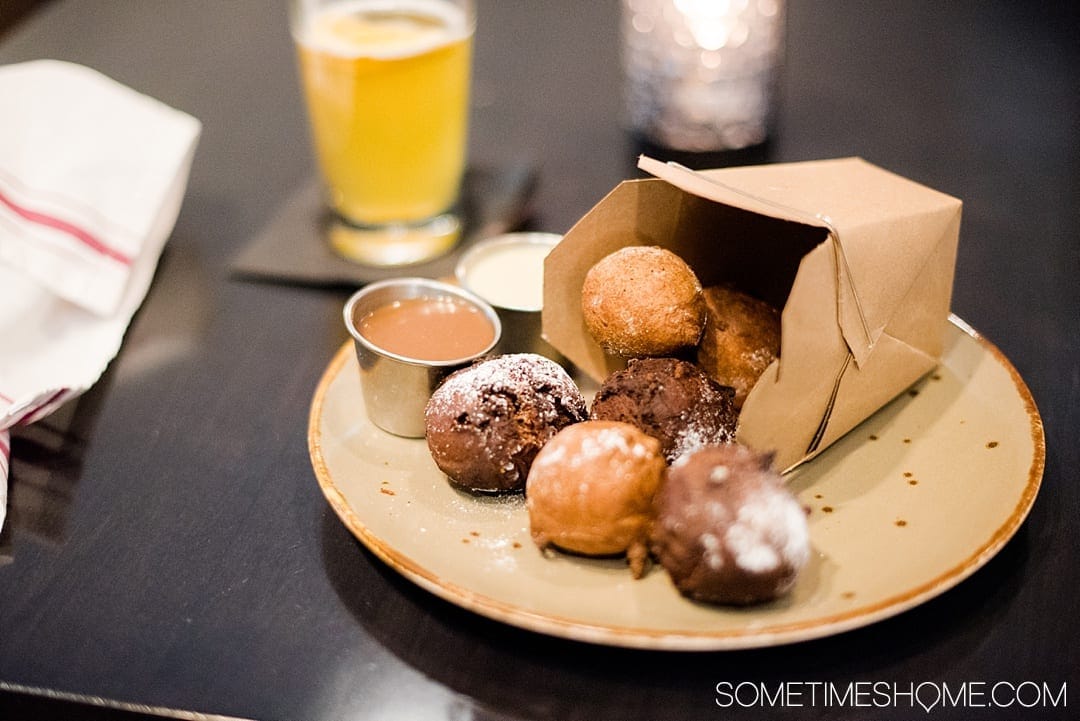 Make the decision to treat yourself at Lansdowne Resort and Spa in Loudoun County. You will not regret it!
Please note: We thank Lansdowne Resort and Spa, and Visit Loudoun, for generously hosting us. All opinions are ours and we bring you genuine content with real facts, photos, thoughts and recommendations. Always.
Looking to enjoy Virginia? Also check out:
Questions about staying at Lansdowne? Ask us in the comments section below!