What Top Travel Bloggers Appreciate About Home When They're Not Traveling
There are plenty of things to appreciate about being home that take place when we're not traveling.
We often grab beers from our fridge at home, plop ourselves down on our couch and turn on our HBO Go subscription to watch an episode of Curb Your Enthusiasm. Or a movie we missed in theaters. We do this only at home, not on vacation.
On trips there's too much outside to enjoy and explore. But home? This is our place to enjoy comforts and routines. "Home" is meaningful and important, which is why we love giving friends and family great house warming gifts when they move into a new place. Home is an important part of our lives and something to celebrate.
While we have some travel blogging friends who are one the road most of the 365 days of the year the majority have a home base and often an additional full time job. Here's what a dozen travel bloggers cherish about their homes when they're not on the road.
Home Appreciation is Found in the Comfort of Cozy Things
We're reminded of a word we learned in Norway: "hygge". This is the coziness of your home. Sometimes it's things you can't quite define and other times it's elements like candles, slippers, and throw blankets that create a soft, warm place to reside.
Our hygge – or the comfort of our home with its warmth no matter the season – is a feeling we only get when we're in our apartment. And that's worth appreciating when not on the road, each and every day.
The One Place You Can Keep All Your Travel Souvenirs from Magnets to Photos is: Home
Even though I travel as often as possible, I've maintained a home base in Boston, MA, for the past 12 years. I love having a "nest" to return to. My condo has become quite a shrine to my travels: my refrigerator is covered with magnets (I get one for every new U.S. state and country I visit) and nearly every surface has some type of souvenir on it. I have a mate cup from Uruguay, a wooden tray from Sweden, a woven bowl from Malawi.
I also have shelves of old Lonely Planet books, original art from Thailand, a tapestry from Nepal, a tablecloth from Mexico, and the list goes on. It's the perfect space to relax and recharge when I'm in between trips since I'm surrounded by objects that evoke such wonderful memories. I also find it to be quite invigorating; seeing these things inspires me to get back on the road and do what I love.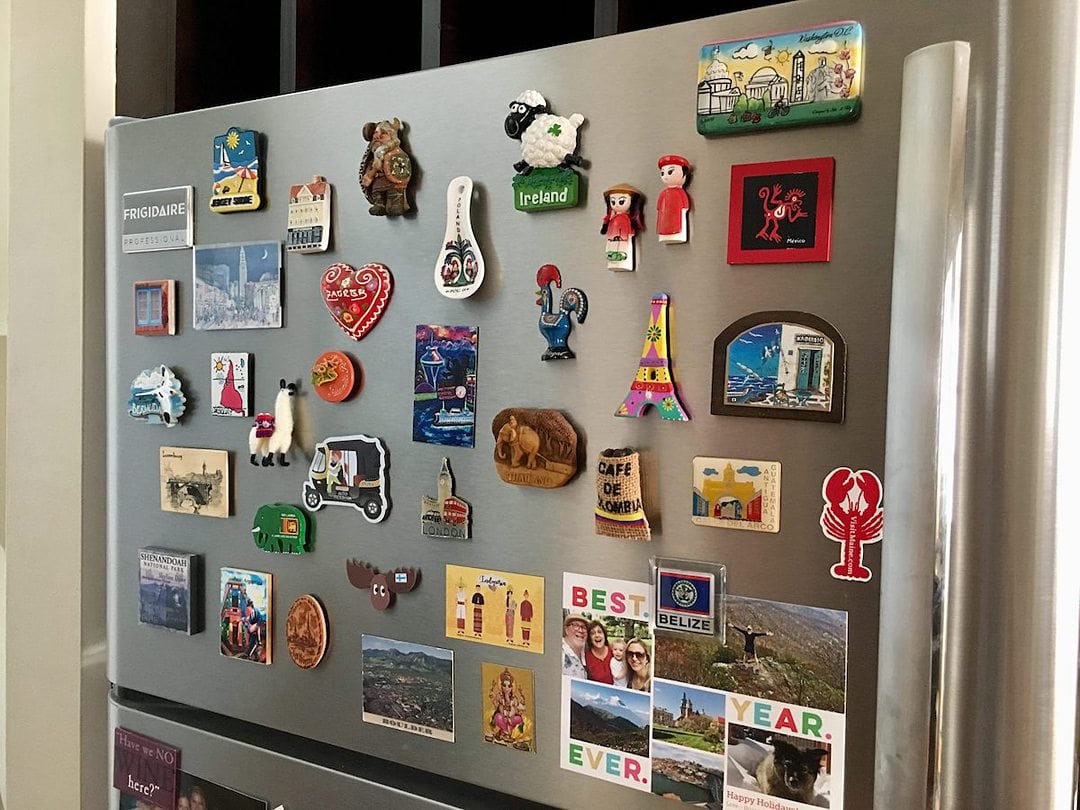 More Time Home has Allowed Appreciation of the Kitchen and Old Family Cookbooks
Housekeeping and cooking aren't my forte but both have become near obsessions now. It's been a challenge to keep up with juicing oranges, tangerines and straining passion fruit. Volunteering to pick lettuce and fennel has led to a refrigerator of options.
I've been making smoothies, trying new recipes and digging through the cookbook I inherited from my mother. Her notes in the margins have given me comfort over the years and especially now. I also joined a new group on Facebook, called @QuarantineKitchen, which has been inspirational and fun.
Home Appreciation Can Equate to Extra Self-Care
As a freelancer and travel blogger, I work from home when I'm not on the road. I may have one of the shortest commutes, however it makes it hard to get away from work. Finding the perfect work-life balance is difficult when your desk is just 10 steps away!
The impending deadlines have subsided with the world on lockdown. And while there's still work to be done, the immediacy has gone away…meaning more "me" time, which I'm fully embracing.
I don't think I've had this many bubble baths in my life! Between that, tackling my reading list and enjoying some online yoga, there are definitely silver linings to every negative event.
More Time Home Allows for Less Mindless Time on Social Media and Increased Productivity for Things like Painting
My favorite things about being home are slowing down and spending less time on social media. Lately, when I travel there has been a sense of wanting to capture everything, document everything – such is the mind of a travel blogger! But I try to let that go at home and slow down.
I don't check what is happening on Instagram except for once or twice a day. I enjoy painting. It brings a sense of calm and helps me focus: focus on the colors, the brushstrokes and think of nothing else.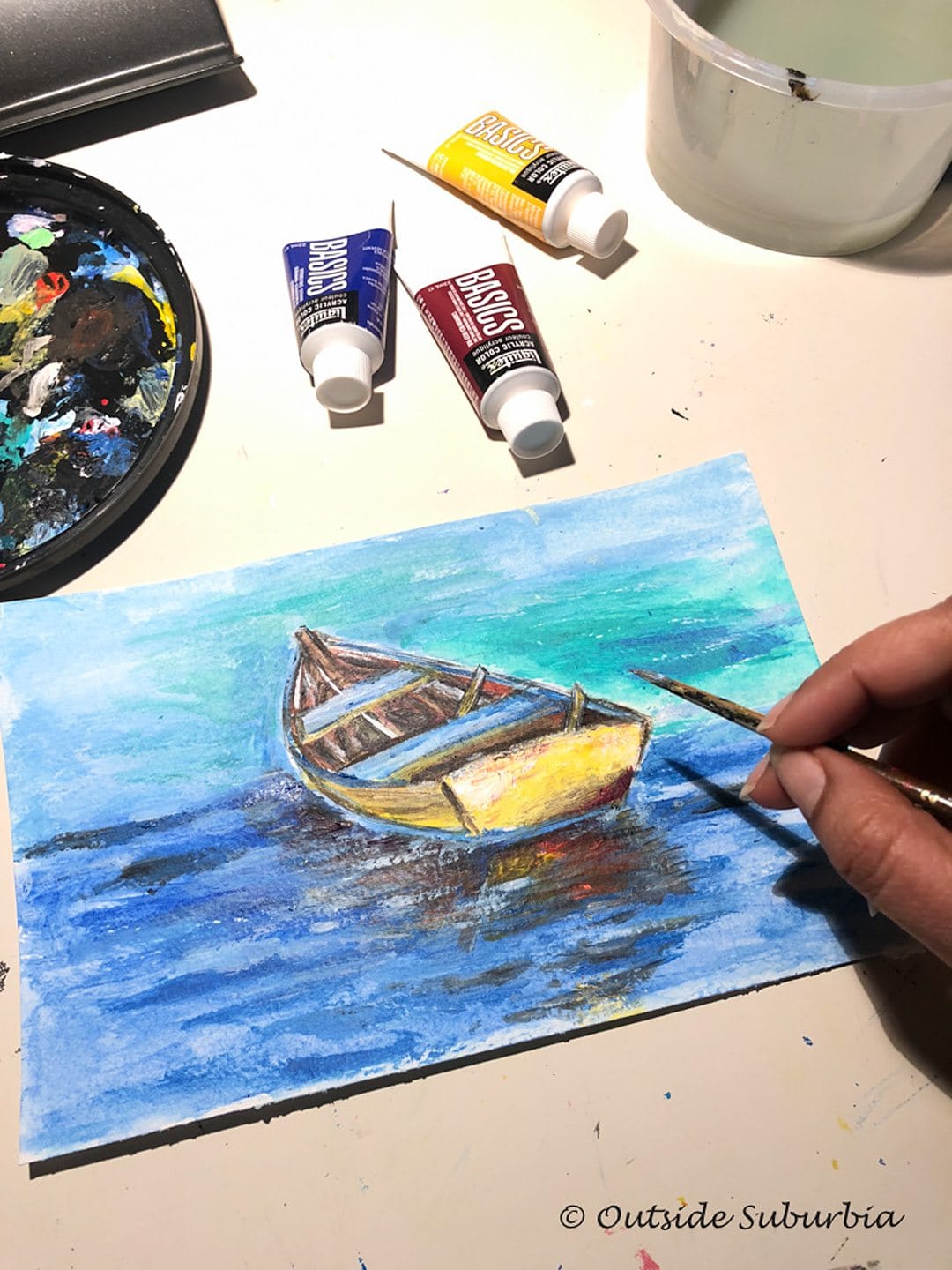 Being at Home Means More Time to Journal, Write and Reflect
I've always loved coming home after a long trip. While I definitely experience some of the post-travel blues like anybody else, I learned to cope with this by journaling, blogging, and writing about my travel experiences. What started as a coping mechanism has grown into one of my greatest passions. I find it hectic and hard to focus on writing while I'm traveling so I usually save it for when I come home – and it gives me something to look forward to.
Being home is so lovely as it gives me time to reflect and write about my travels. It is really half the experience for me, and I find the trips I write or journal about are the ones that have the most lasting impact on my life. There is something special about being in your home domain to do this. (For me that means in a comfy chair, coffee in hand, dog at my feet, and laptop or notebook ready to go.)
Reading and Catching Up with Friends Happens from the Comfort of Our Home
Being home provides an opportunity to connect with friends and family. It can be hard to find time when traveling to pick up the phone and listen to a friend's good news or a family member's struggles. (And sometimes expensive depending on phone plans and access.) At home, it is easy to grab a drink with a friend or FaceTime mum to catch up on what has been happening in her life, even if I only see the top of her head!
As travelers we get to see some amazing things, like the Louvre in Paris or the Northern Lights in Scandinavia, but our relationships sustain us in the hardest times. Being home provides an opportunity to nourish those relationships.
I also have my books at home, which are too heavy to carry around traveling. I know there are e-books, but I still love sitting with a cup of coffee and a paper book in hand while snuggled in bed. (Like The Tao of Pooh and Te of Piglet, or The Silk Roads!)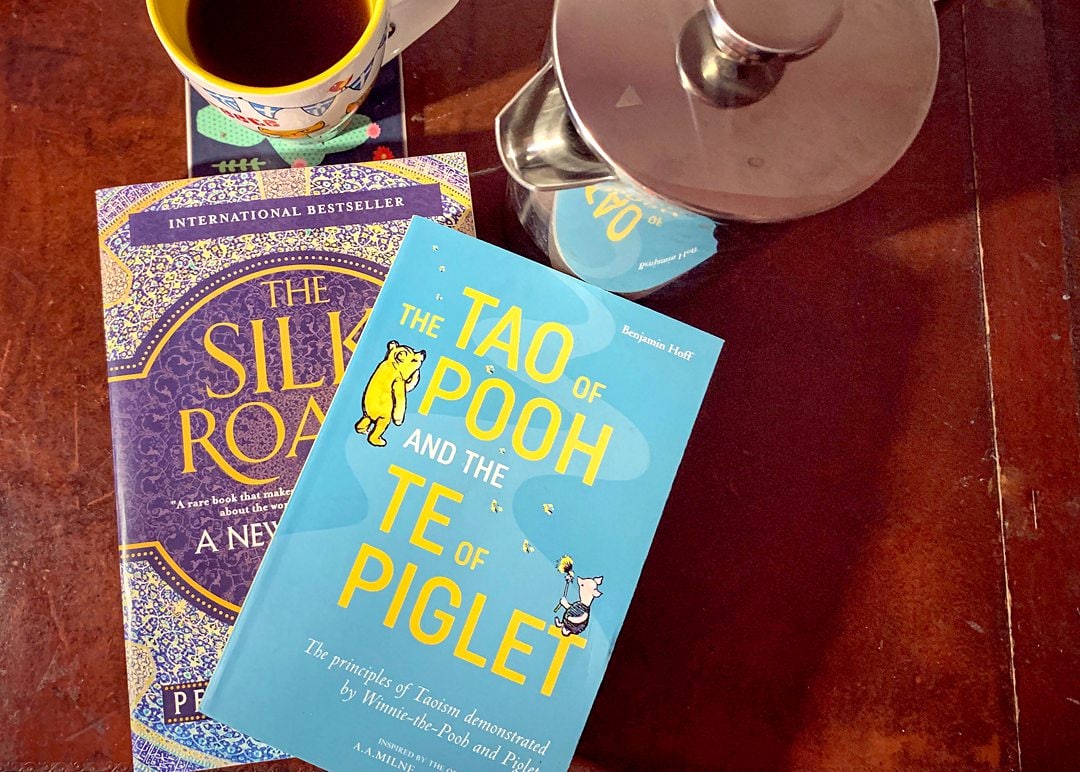 Luxuries like a Washing Machine and Dryer are Made Possible at Home
After traveling with a suitcase of dirty clothes, it's nice to return home to your own washing machine. Even more importantly: it's wonderful to see my partner in life, as sometimes I travel solo and don't see her for weeks!
Travel is wonderful but it also helps you appreciate the comforts of home, including your spouse. We've been married for 15 years, so a little time apart makes us appreciate each other even more, and there are many new stories to share over home cooked meals.
You Can Tend to a Living Garden from Home
Life
Life can get pretty crazy sometimes. Add a pandemic on top of that and it might seem like the whole world is out of control. We, as humans, have a tendency to rely on our illusion of control. It isn't a bad thing but when we lose that illusion it can make the mind go into a flight or fight response.
This is why I have a small garden out back at home. No matter how crazy the world can seem, taking time to literally smell the flowers – or plant them – can give that illusion of control back to you.
I love gardening for that reason – to be able to go out early on a Saturday morning and hear the birds chirping. Get my hands deep into the wet dirt and know even though there are lives being lost, there are other things on this earth I can give life to.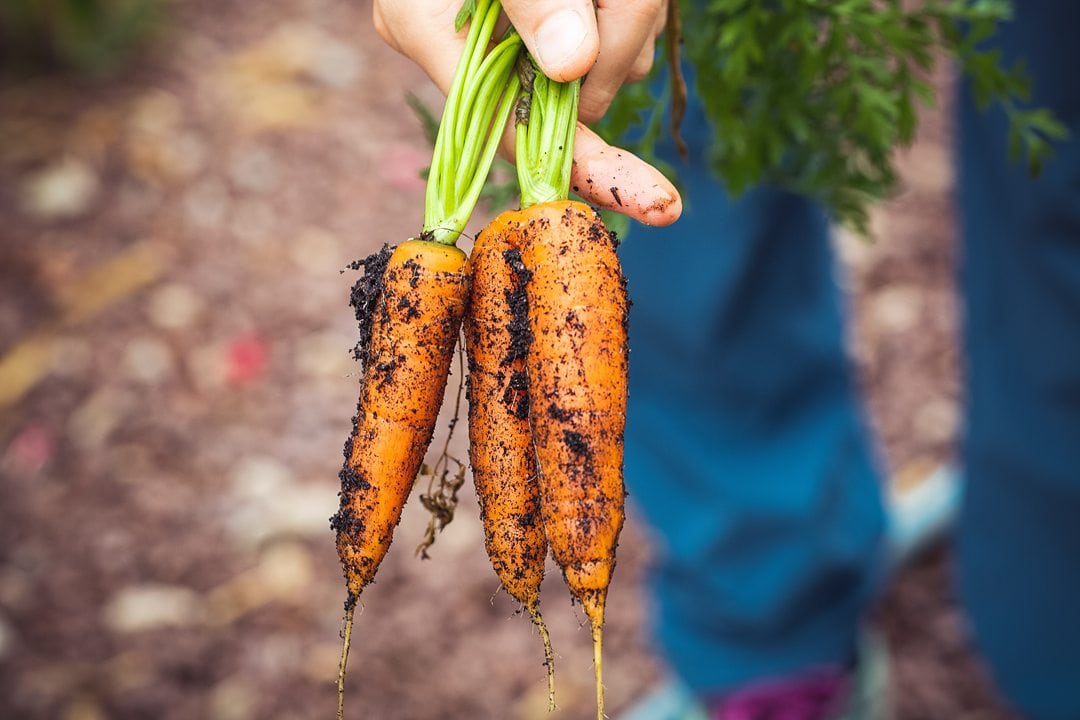 Home? Breathe In, Breathe Out…You'll Enjoy It
Ironic as it may be for a travel blogger to say, after a whirlwind 2019 I was hoping to travel less in 2020. The year was already shaping up to be another crazy one though with one to two trips each month.
While I love to travel, there is an opportunity cost. When I am away I miss opportunities to get together with family and friends and to connect with people where I live. The silver lining of this terrible crisis has been the opportunity to slow down, take a deep breath, and connect more deeply with my community.
The Best Cuddles are From Your Pets at Home
There aren't many things I would rather stay home for if there's an option to travel, even as a homebody and huge introvert. I love having my own space and being able to feel "at home" but I'd still choose to sleep on an airport floor if there's an option. That being said, the one thing I do miss the most, and actually keeps me grounded at home more than anything, is my dog.
I think any pet owner would typically agree it is very hard to leave our fur babies behind. Maximus is the reason I don't take a trip longer than a couple of weeks and he's the main thing I long to be home for when I am away. When I'm "stuck at home," I try to remember how I would be feeling if I was traveling, and so I appreciate him more.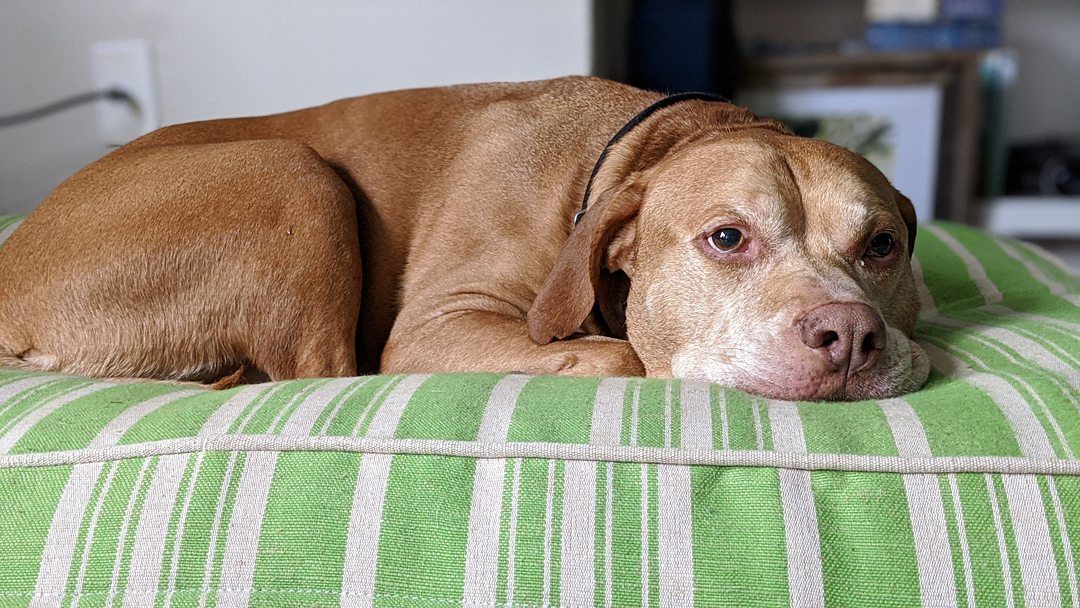 🌴Florida Packing List
The Florida sun is HOT and STRONG! Don't forget to pack outdoor essentials like reef-safe sunscreen and a reusable water bottle to protect yourself from the Florida sun!
It's also a good idea to pack an umbrella or poncho (you never know when it will rain) and a cooling towel – because even if it rains, it can still be well over 90 degrees!
Indulge in Fun Technological Perks (and Free Time) from Home, including Playing Video Games, Listening to Podcasts and Streaming Shows
As a full time travel blogger, I divide most of my time between traveling and blogging…which makes sense! That means I'm either spending long days on trips experiencing new places or spending long days at home in front of the computer.
I'm finding myself with more free time now that I'm staying home. I don't have to feel too guilty about watching TV shows on Netflix, spending hours playing a video game, or checking out new podcasts. I have time to work away on the computer but I also have some spare hours in the day to do whatever I like!
A Home Can be Filled with Performing (and Drawing) Arts
I'm not home much and 2020 was shaping up to be my busiest year ever for travel. Life is great at throwing curveballs, isn't it? While I might not be out shooting my photography favorites, more time at home allows for other art in my life. I love drawing, singing and even getting out my guitar and clarinet for the first time in forever!
My favorite things to draw are cartoon characters (love Disney animation). I didn't realize just how much I've missed drawing and how much it calms me until I got this extra time to slow down and be home.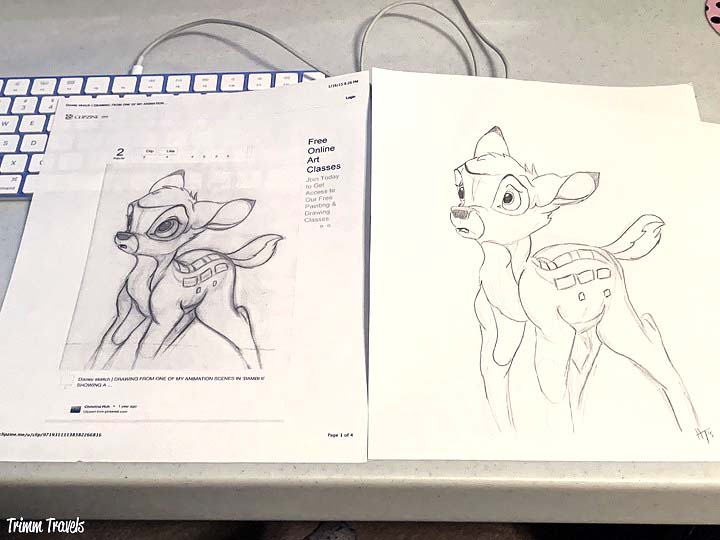 Another expressive art form I love is to sing. It's something I usually do but having more time to learn new songs in both English and Spanish has been amazing. It's not extra time I have when I travel. Music is definitely how I deal with all emotions in life. Related side note – Wanted: Fingertip calluses. Can you loan me yours if you play the guitar? Clearly, I have forgotten how important they are. Thanks!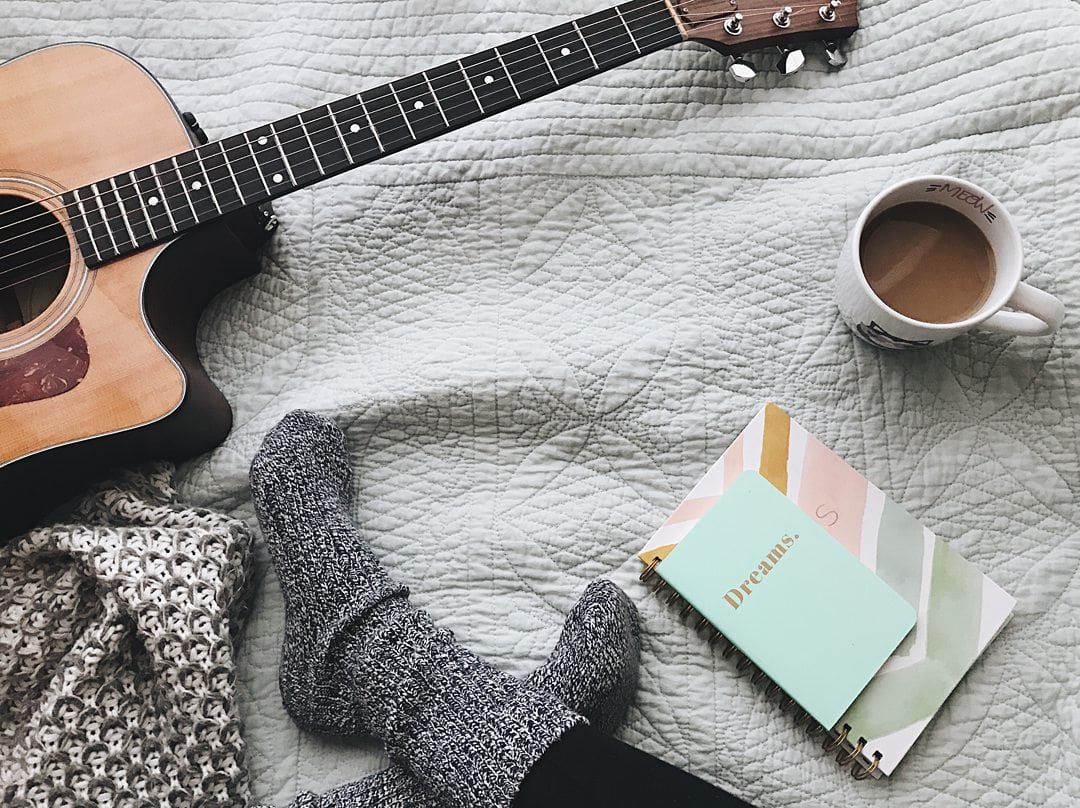 Enjoy Home While You Can
The days seem to be going back to normal a bit. And people are traveling more, or back on the go running errands, socializing with friends, or meeting up at dinners.
We may start to miss the things we were able to stop and cherish about home during the unique months we had at home isolating. And still cherish them while social distancing or self quarantining.
Let's give ourselves some grace to continue to enjoy the comforts of home we learned to cherish in 2020.
Disclosure: There are affiliate links in this post, which means we may earn a small commission if you click the link and proceed with a purchase. We only recommend products or services we personally use and recommend.
Home and needing ideas for what to do? Also check out:
What is something you value about being home?