Seville truly blew me away. From the Spanish food, to the people, to the historical sites I loved every second my friend and I were there this spring. We did so much in just a few days: We participated in a walking tour for a foundation about the area's history, we took part in a delicious food tour, and viewed awe-inspiring landmarks. You Haven't Seen Seville Until You've Visited These 3 Sites.
1. Seville Cathedral
This beautiful gothic church, with its stone facade and flying buttresses, is famously known as the resting place for the remains of Christopher Columbus. It's the third largest church in the world and largest Gothic church on earth. Lines to get in may be lengthy though we found it moves quickly and we didn't have to wait long before we were inside, spending well over an hour and a half there. I highly recommended renting an audio guide for an extra couple euros to educate yourself about its history as you move through its grandiose interior.
Entrance fees between 8-10 euros per adult includes access to the church and Giralda. (The Giralda was once a Muslim minaret when there was a mosque there before the church but is essentially now a bell tower adjacent to the cathedral.) Note they have limited hours: In the off season they don't open until 11am most days and peak season (like summer) 9:30am, closing between to 4:30-5:00pm. They have mass on Sundays thus don't open until 2:30pm, no matter the season. Their website's a little past its prime as its only available with a Flash player and in Spanish only but if you go to purchase tickets in person you should be fine.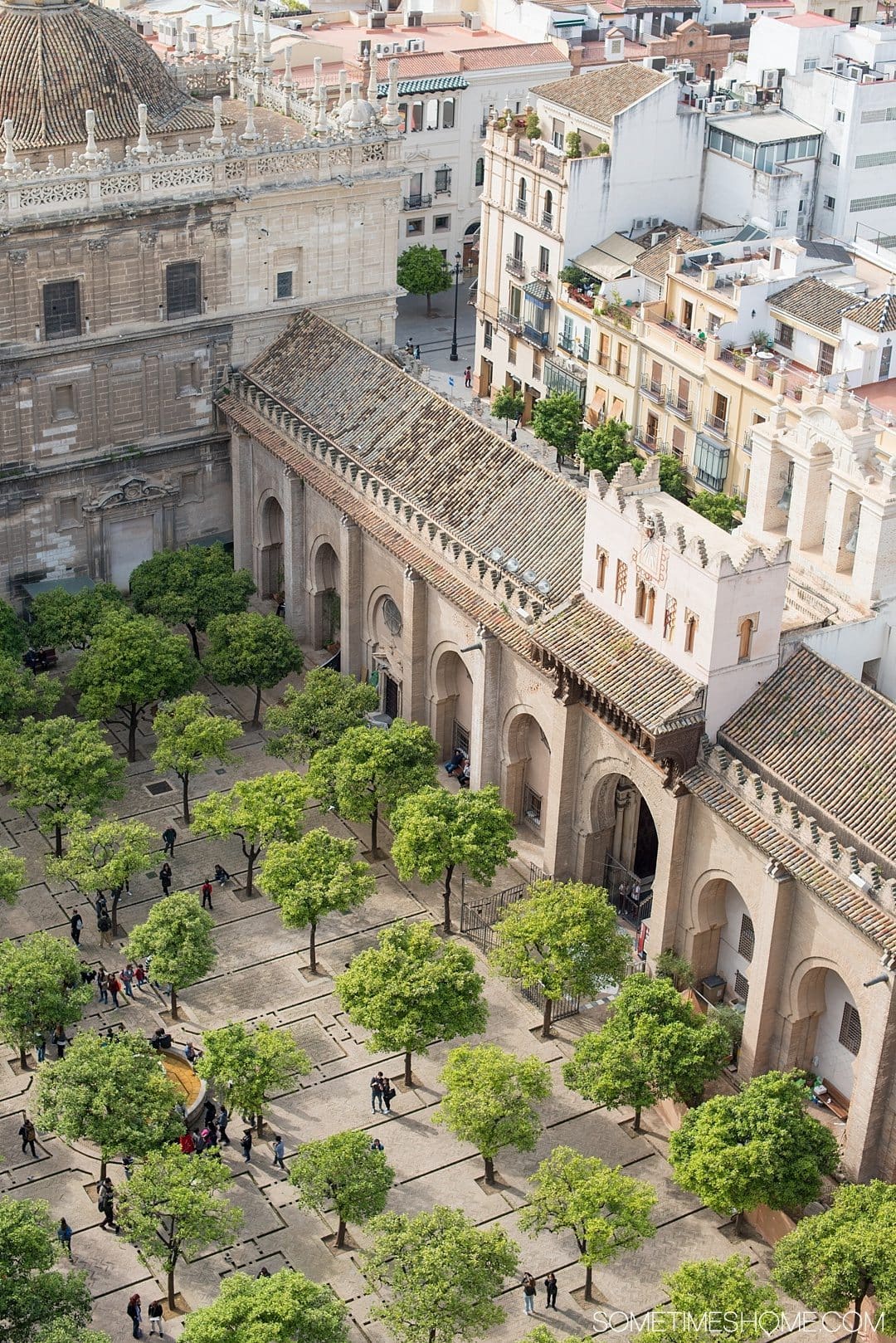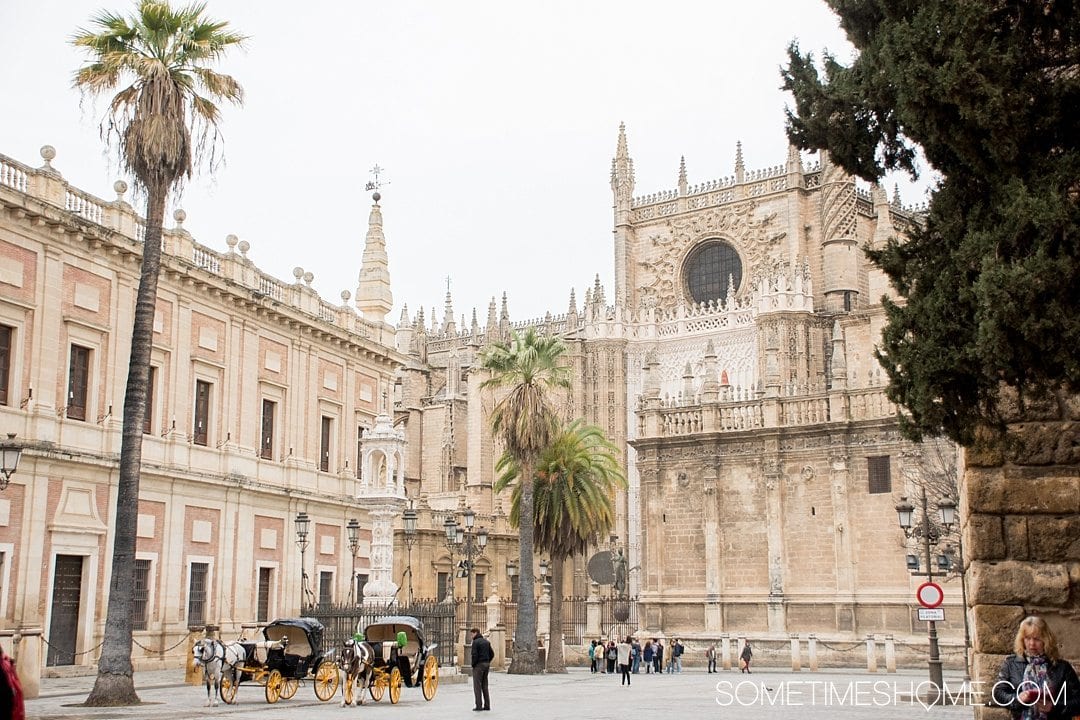 There's hardly a bad view here. Its exterior facade, seen above from Plaza del Triunfo, is certainly photo-worthy and its interior orange tree courtyard is beautiful from any angle. Aerial views are best seen from various levels while climbing the Giralda tower. (You access the top of the tower through levels of ramps not stairs, so it's even simpler to climb than many other towers and churches in Europe).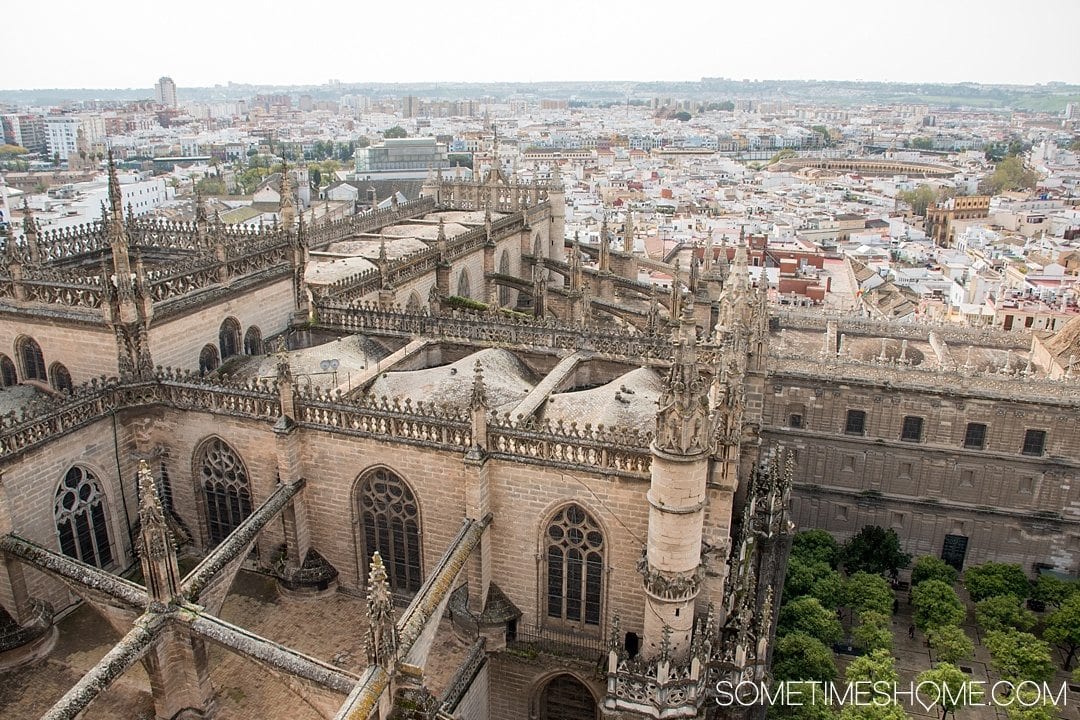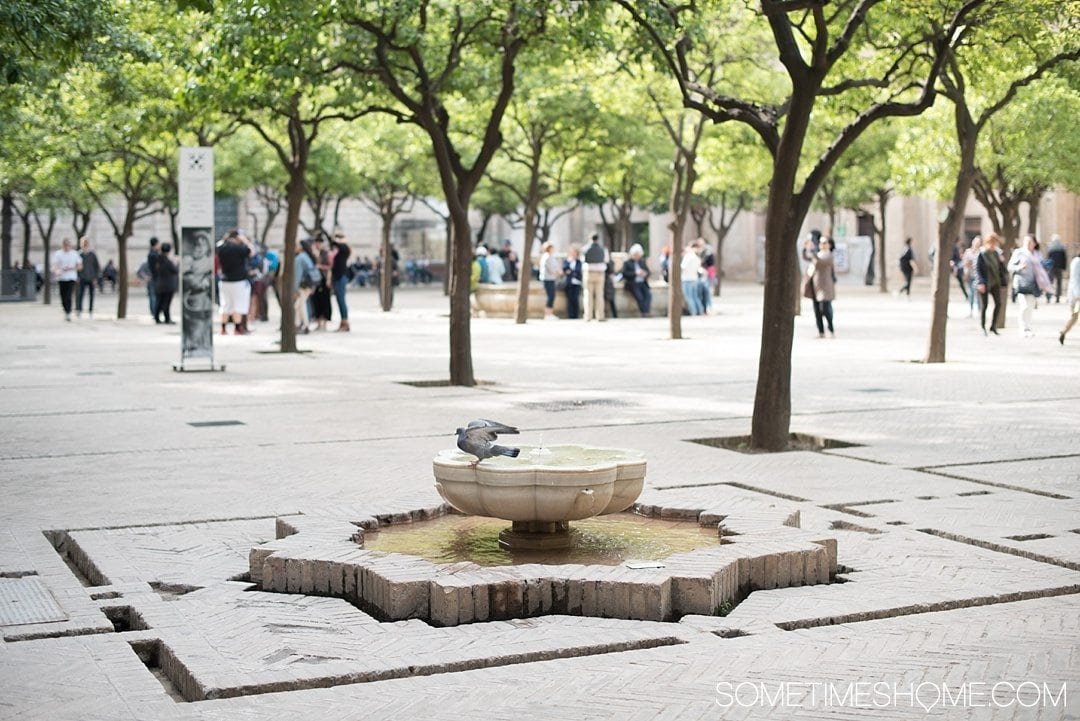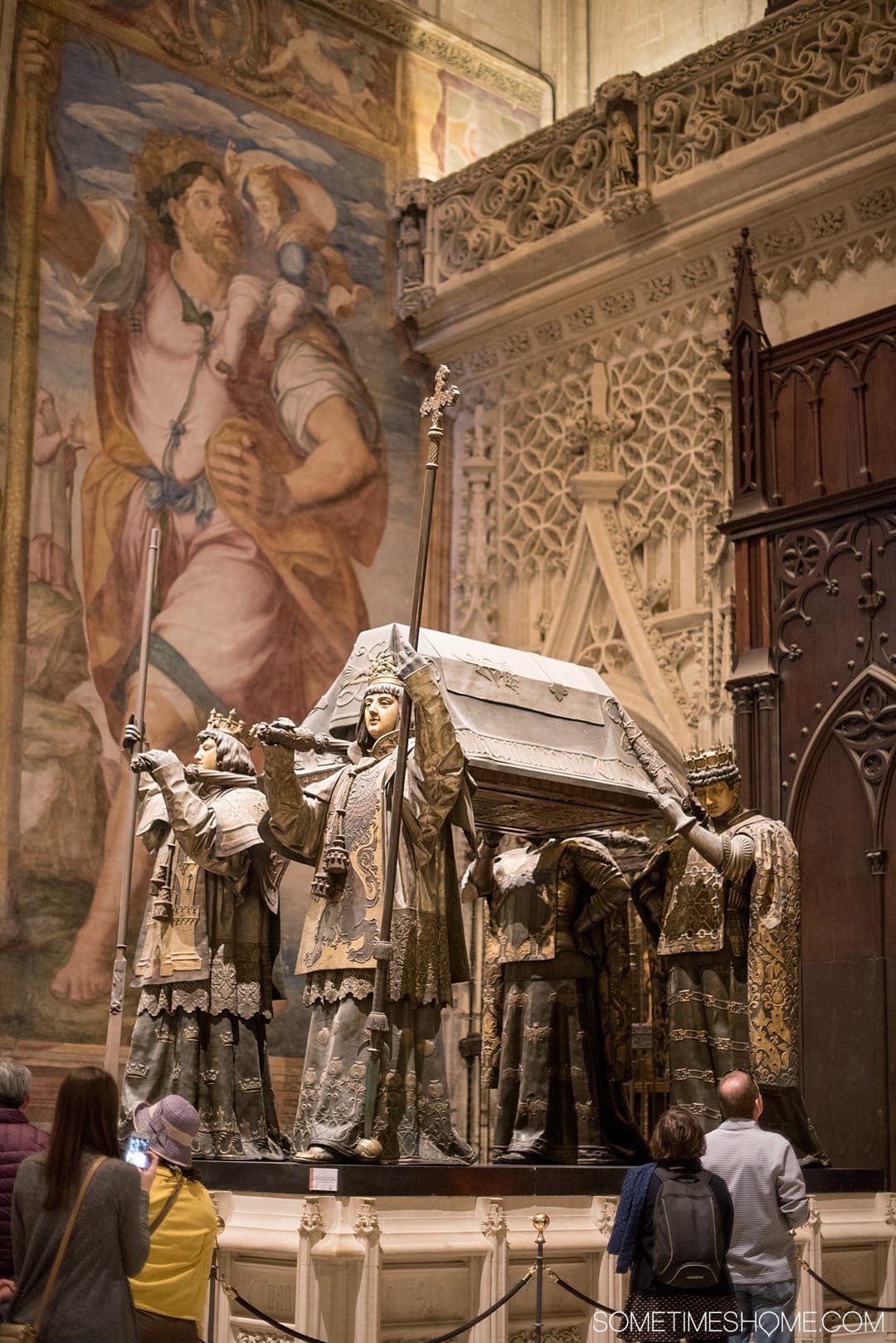 2. Real Alcazar
The famous Alcazar in Seville, or Royal Palace, is as beautiful as the photos make it appear. It's recommended you make a reservation in advance as lines are incredibly long to get inside for those wishing to purchase tickets on the spot. The apartment tour sells out well in advance for any given day. The apartment tour is simply a few dollars extra and our ticket price, per adult, totaled 15 euros. It is worth the money, including an audio guide and look around where the royals used to live and entertain. Tickets can be easily purchased on their website. We also paid to use an Alcazar audio guide for the general admission tour as well, which we found to be very valuable.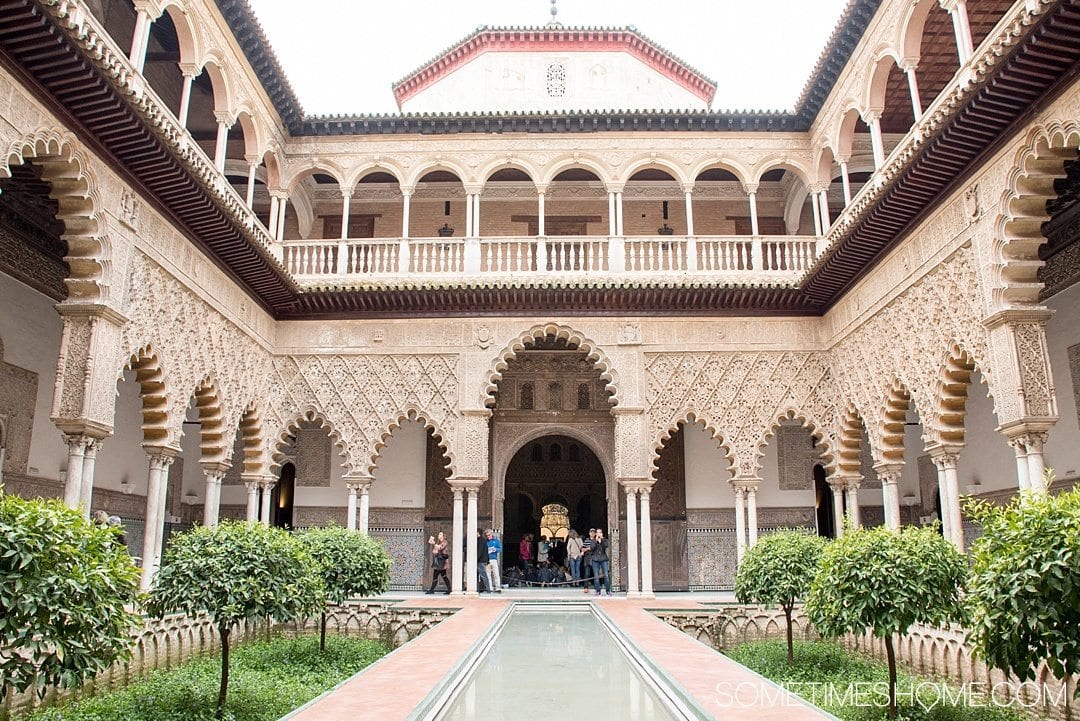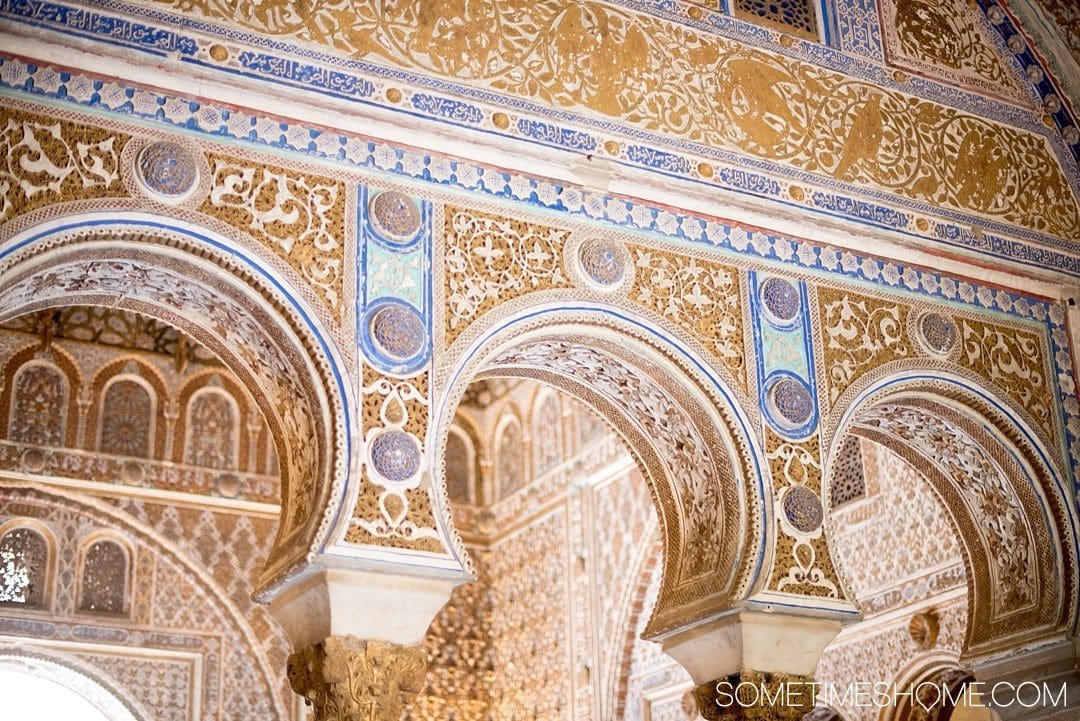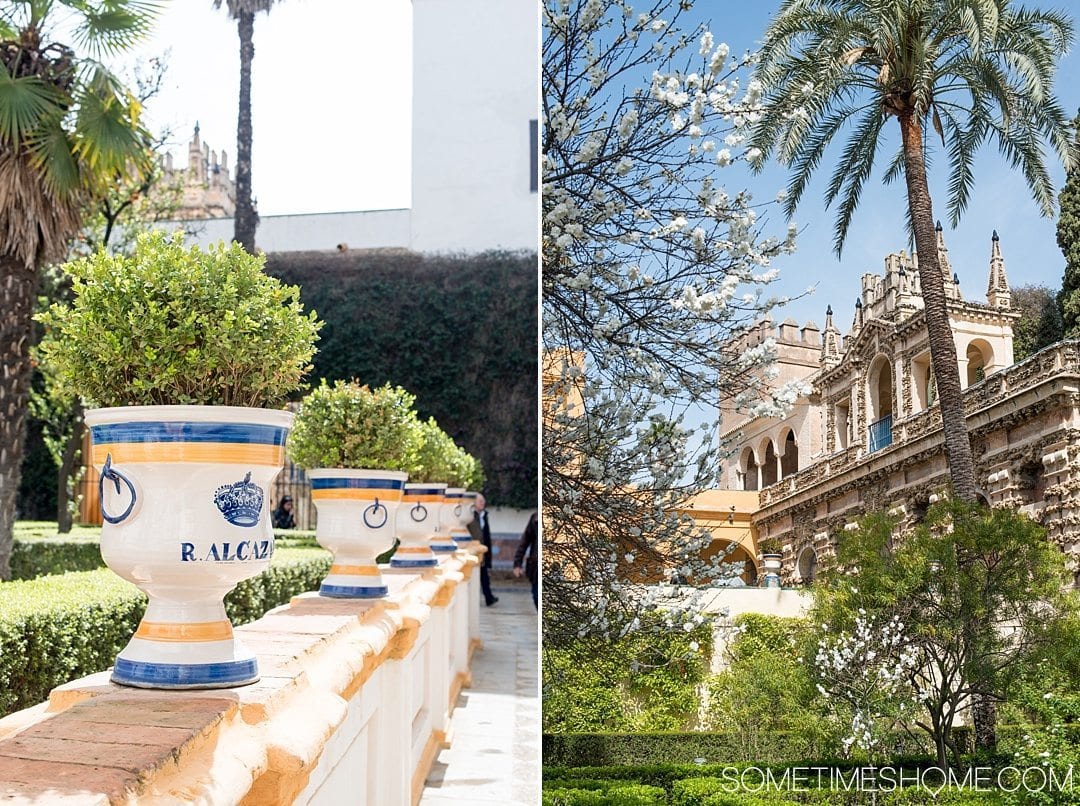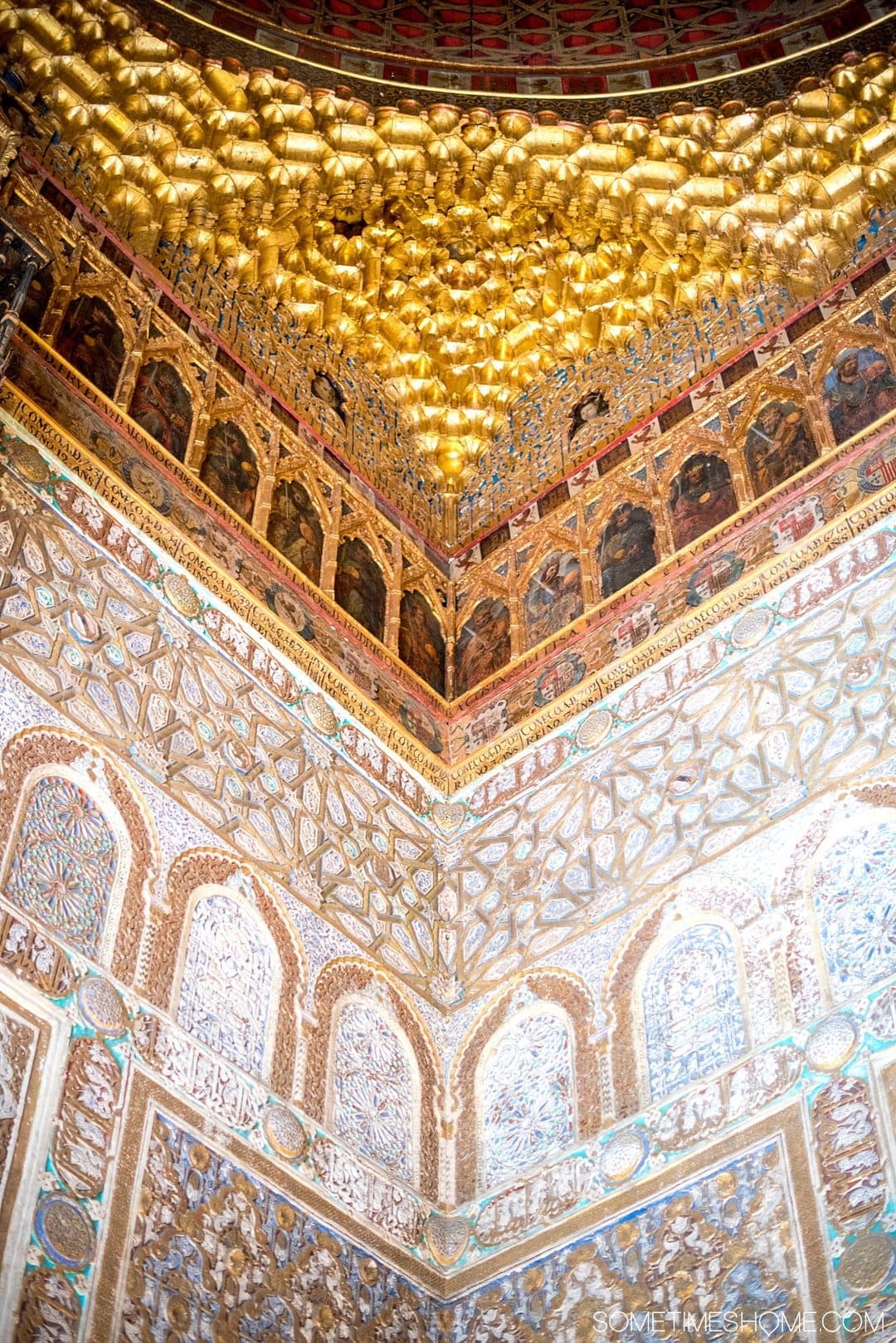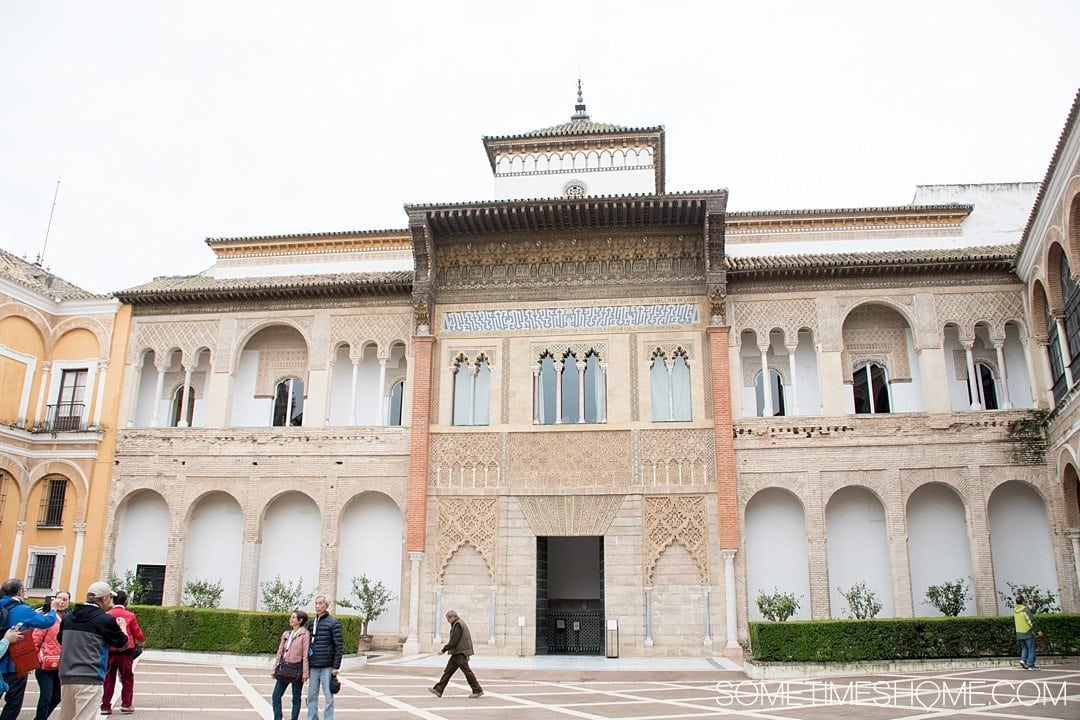 Unbeknownst to me at the time, I snapped a photo of the golden arched water view below while we toured the historic attraction. It's one of the most popular views in Seville in terms of photography for guidebooks and iconographic imagery for the city in general. We had to look around a bit to find exactly where the Baths of Maria de Padilla was as it's hidden underneath one of the buildings but it was well worth the search! Truly every direction you turn – north, south or around any corner – you're hit with more beauty. I particularly loved the tile work and rich vibrant colors used for interior walls and gardens all around us. You'll want to spend a few hours here so be sure to account for that in your reservation time or, if risking a visit without a reservation, go in the morning.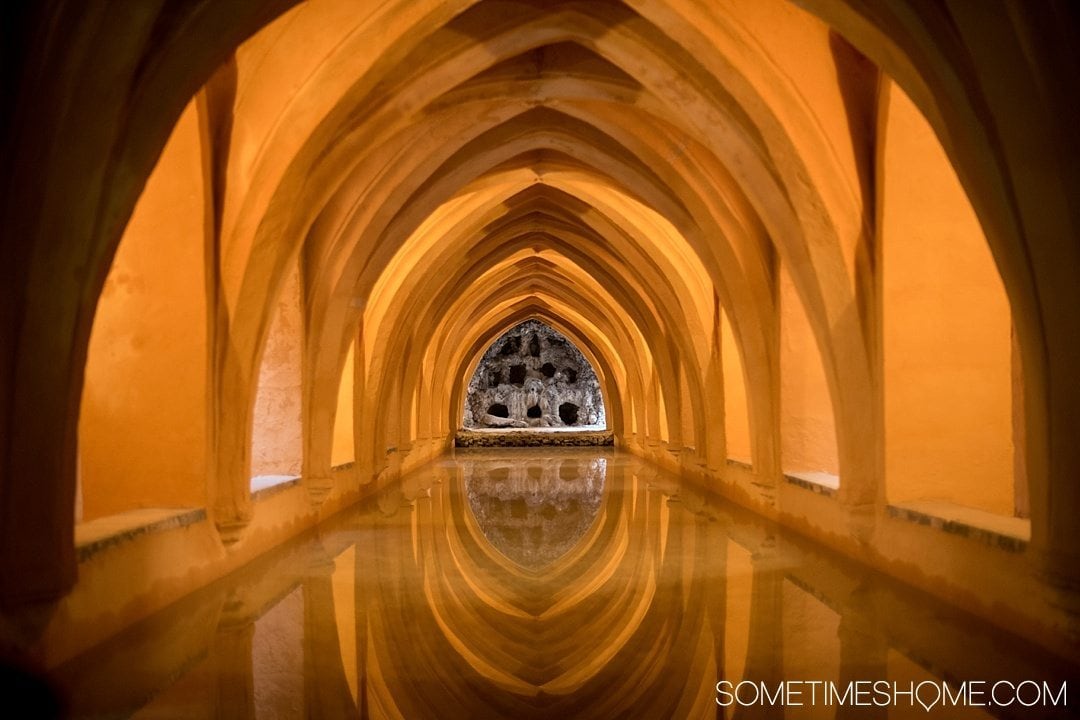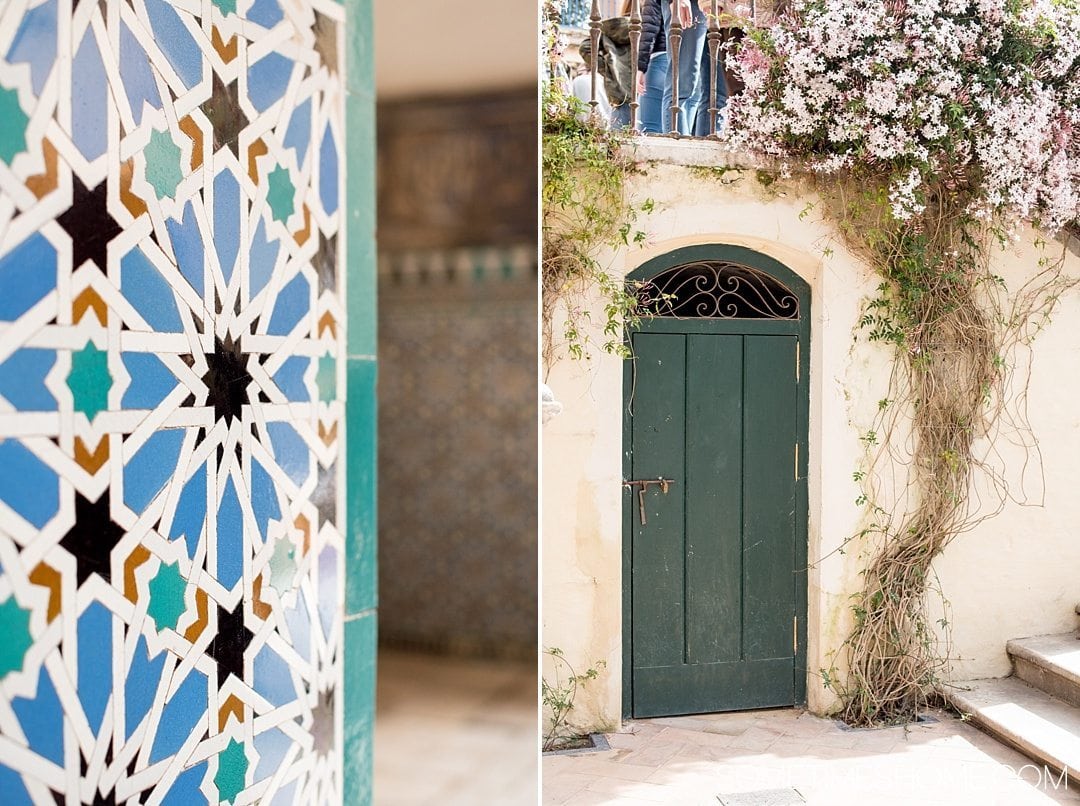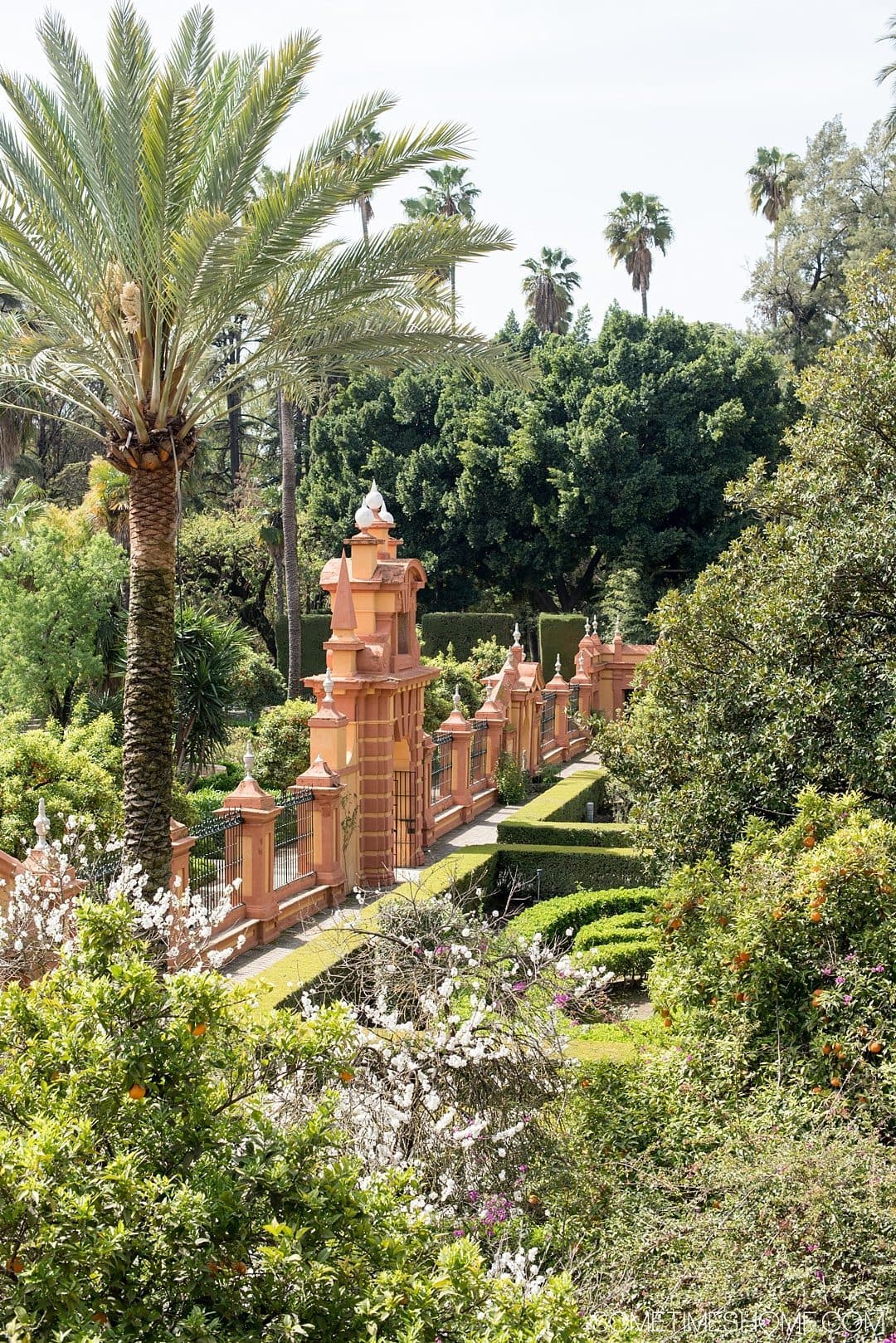 3.
Plaza de España
I fell in love. I truly fell hard and fast for this place. It is amongst my all-time favorite attractions I've ever seen in Europe. I loved the space – its layout and design – and was gushing over every detail. The hand painted railings and hand-placed black and white inlaid stones in the central round plaza are stunning. I spent about 40 minutes here with my friend then went back for over an hour solo, photographing so many of its exquisite details, the day before we departed the city. Such attention to color and wonderful artistry simply make me so happy! This plaza was created for the Ibero-American Exposition in the late 1920's. It was meant to improve relations between Spain and the countries in attendance at the time, including the United States and several Central and South American nations. If you want to experience the plaza without any people in it you need to arrive shortly after sunrise. My second visit back I went around 9:30am and it was already flooded with tourists. I didn't mind, though – I was so happy to be a part of it all.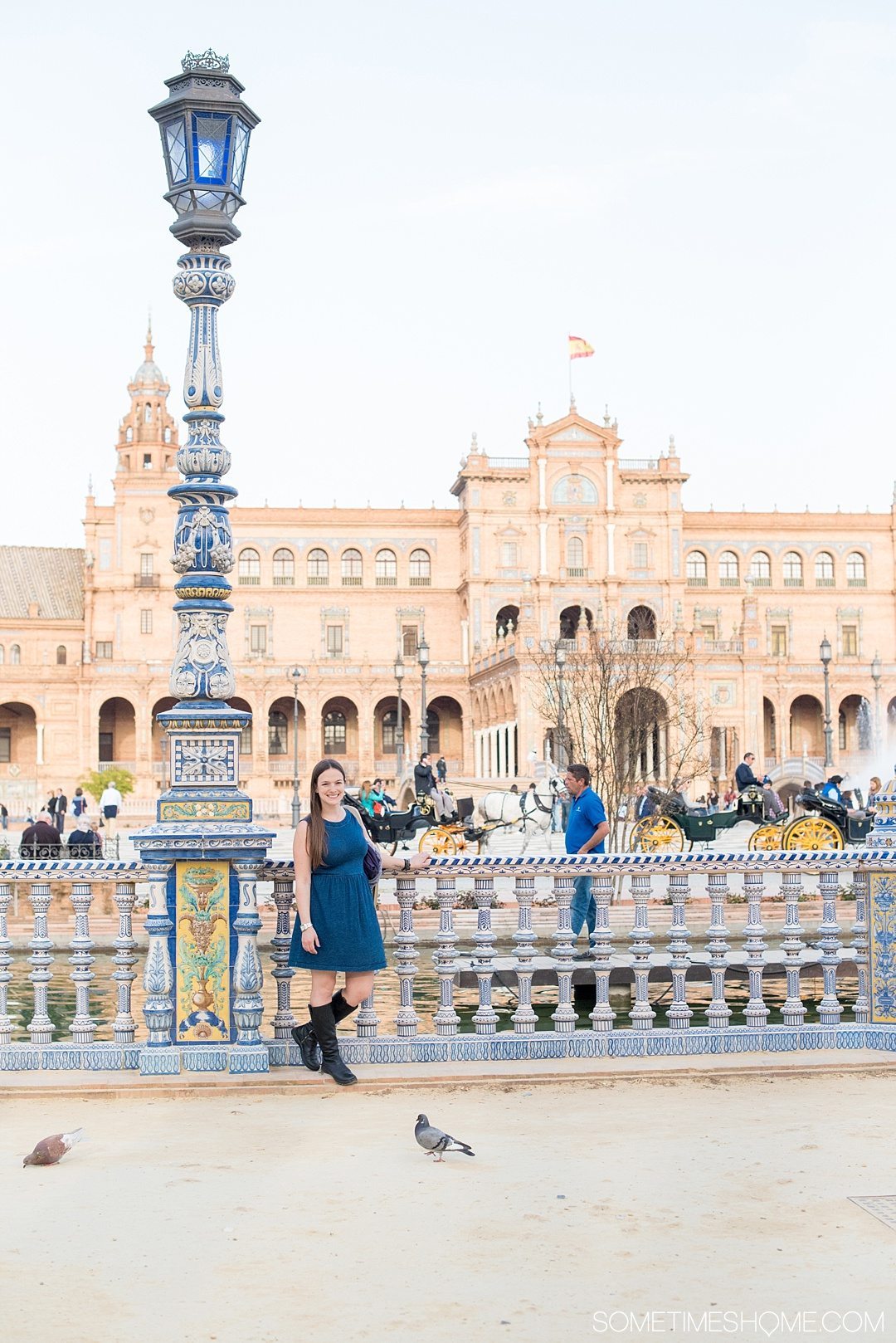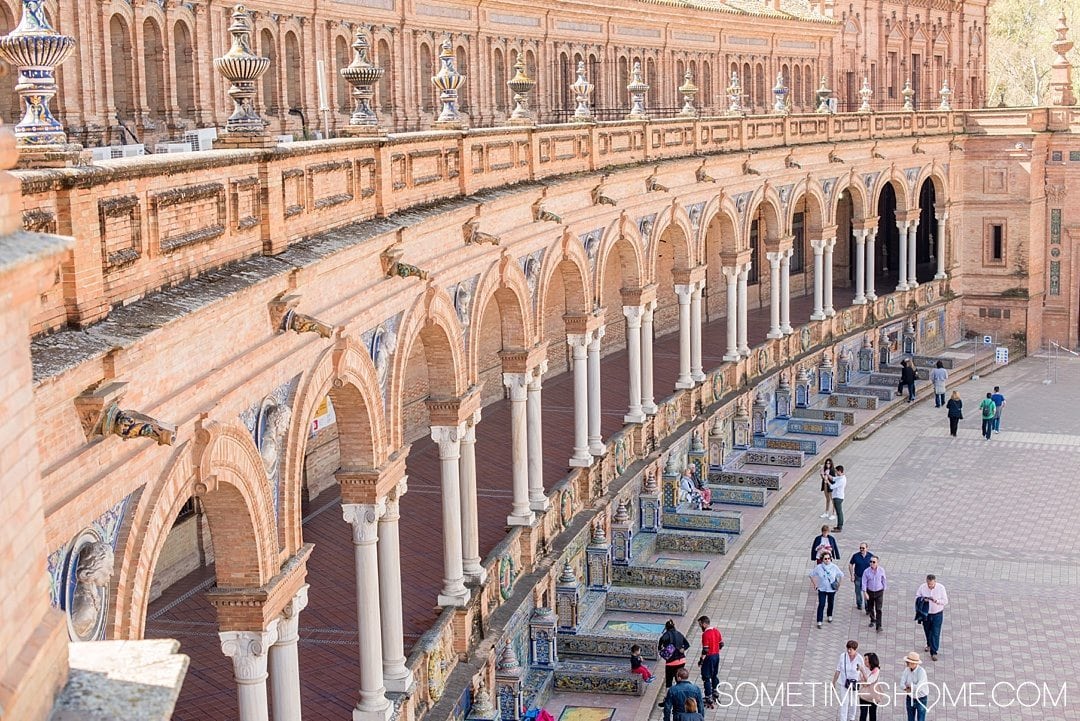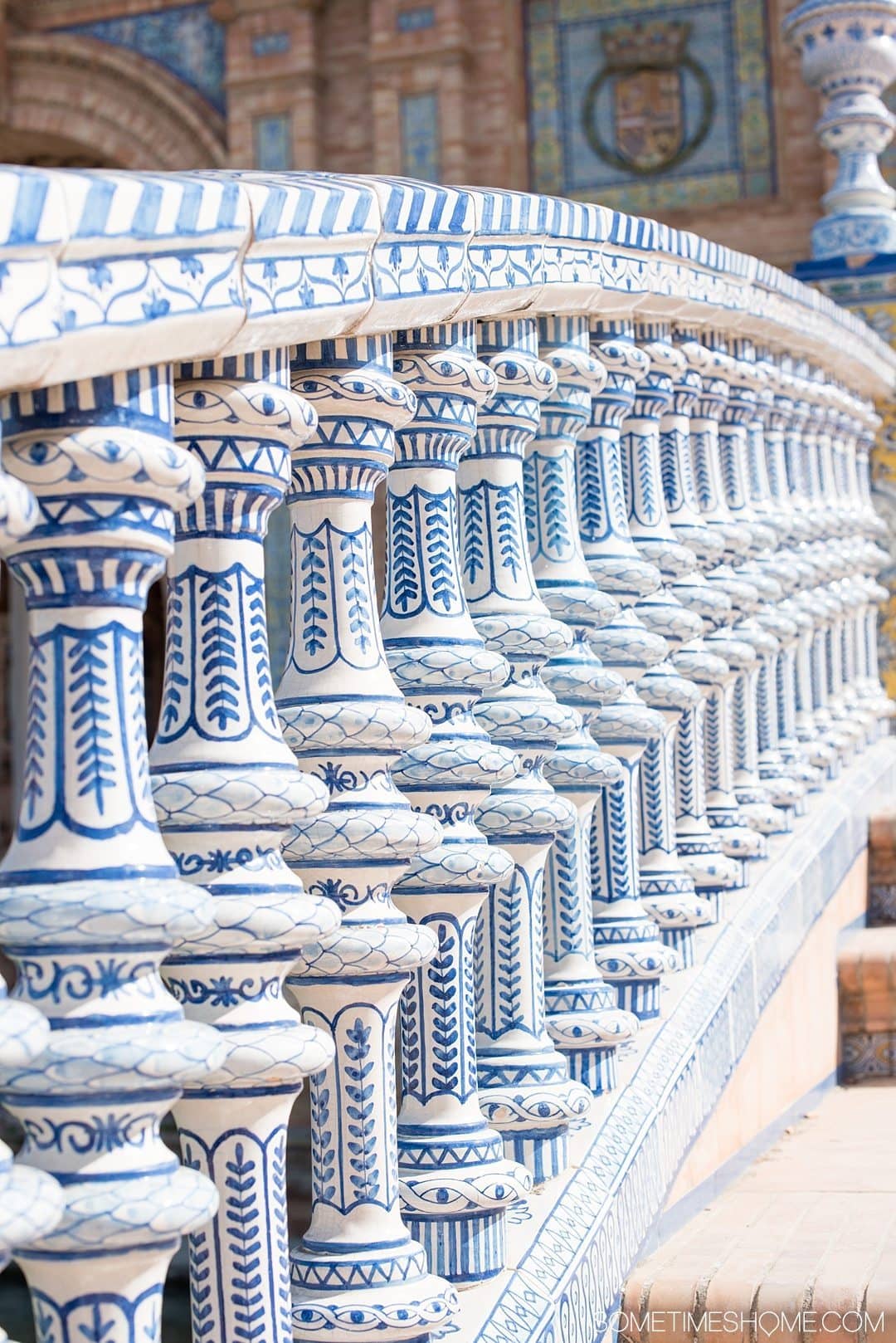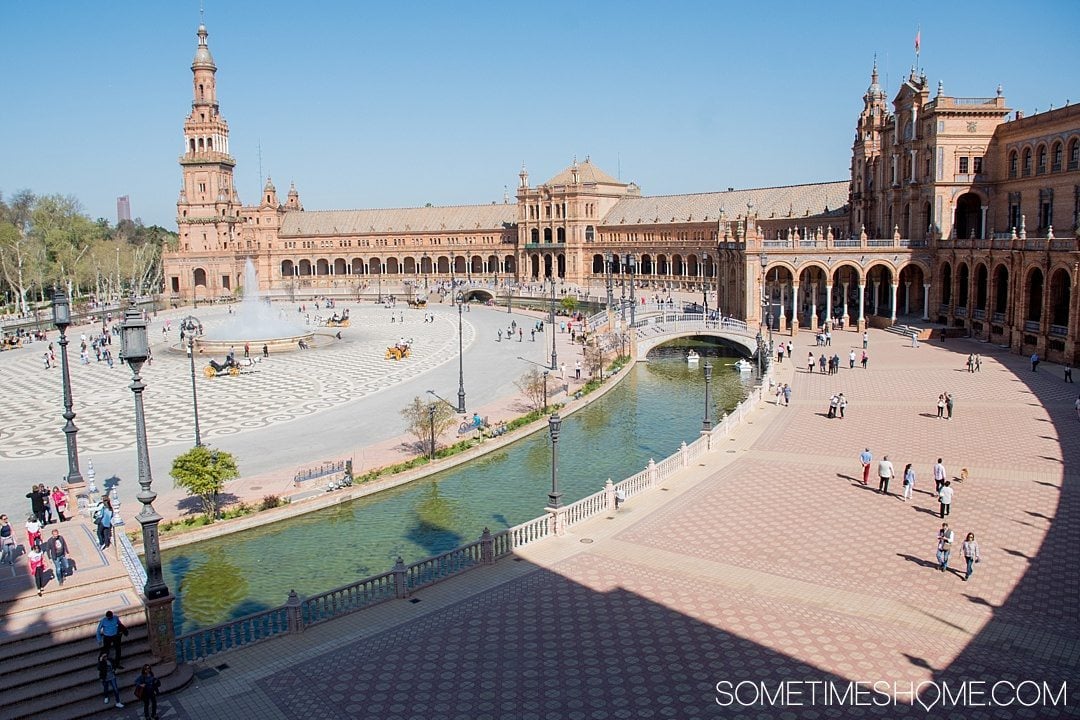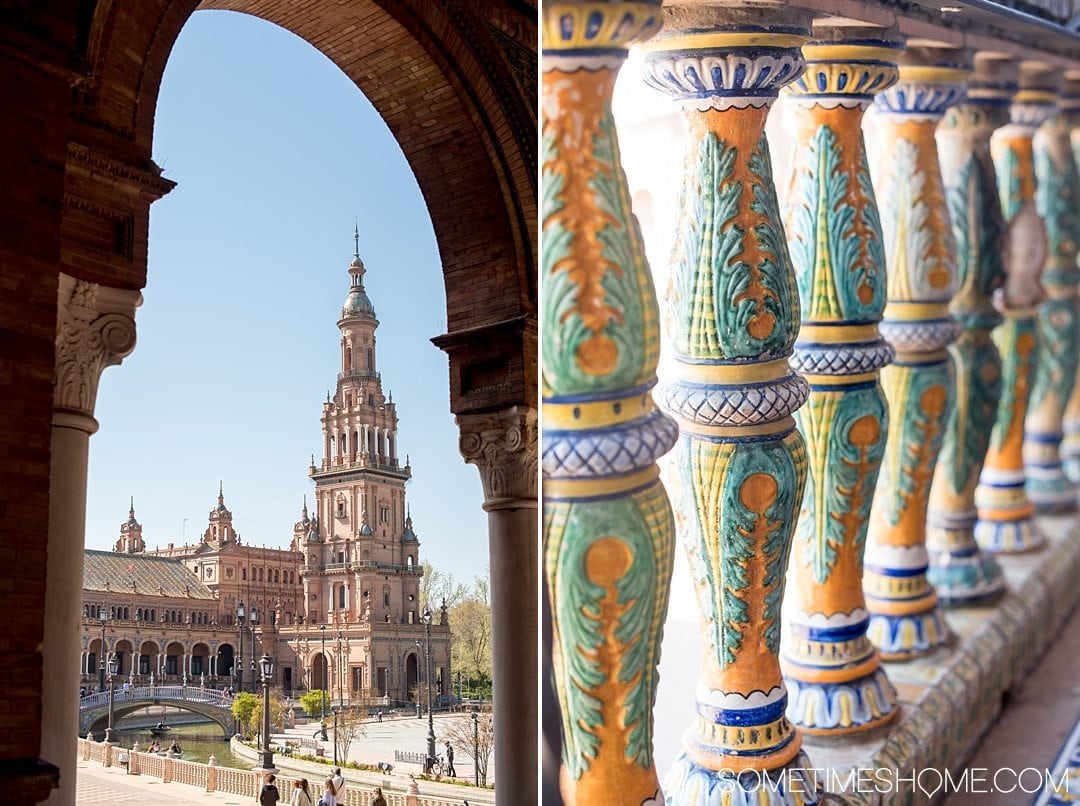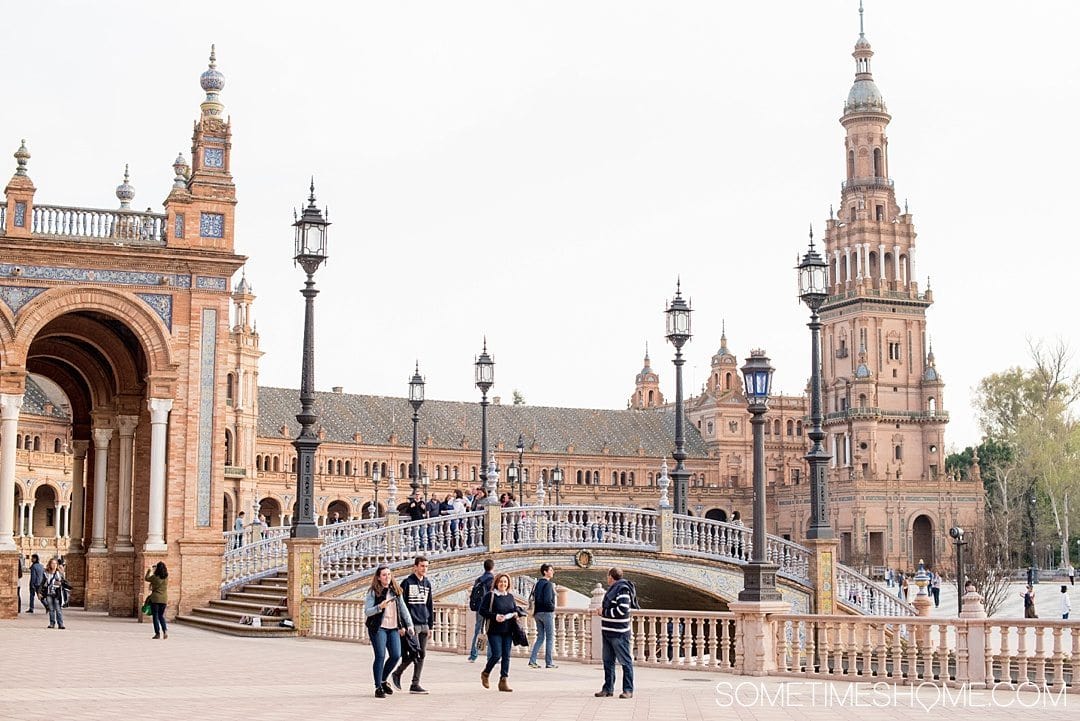 We came here after having been to Madrid, Cordoba and Granada. Each city was special in its own way but I really adored Seville. Don't forget to check out our Top Ten Tips for Traveling Abroad!
For more Spain loveliness check out:
Which of the 3 sites would you visit first?