The Asheville Boutique Hotel You'll Never Want to Leave
The apartment suite was so beautifully decorated, impeccably clean and welcoming I nearly hugged the building before getting back into our car. It was unfortunate we had to check out of our hotel. Asheville has so many wonder things about it – beautiful nature, top chefs, a strong craft beer community and artist scene. But at The Windsor Boutique Hotel your suite is the main attraction. It's The Asheville Boutique Hotel You'll Never Want to Leave.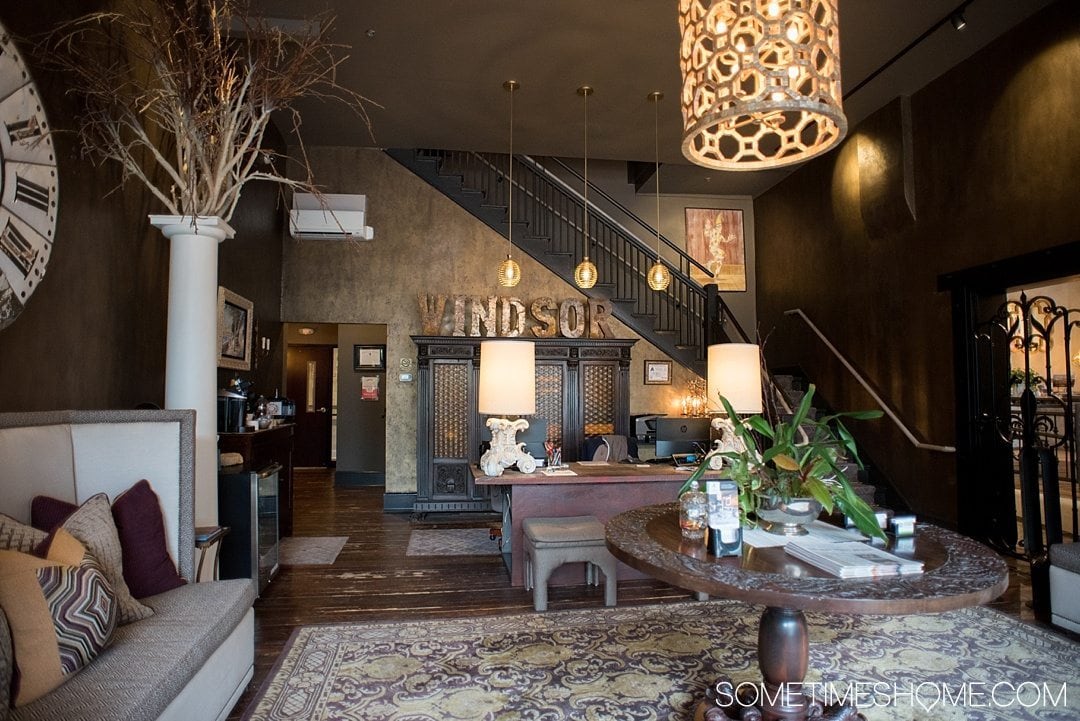 The Hotel's Location
Downtown Asheville is the perfect hub for your trip to the Blue Ridge Mountains. You have all you could ask for within blocks, from delicious dining, to light grocery shopping, wine and beer stores, a dessert shop, chocolate shop and even live music venues. The Windsor Boutique Hotel is conveniently located on the corner of Walnut Street and Broadway Street. (It's entrance is on Broadway.) It perfectly fits between the gallery and eateries surrounding it, within a sophisticated light brown painted building. Even the hallways of the hotel have an approachable, gallery-like feel. I was especially in awe of the hanging birch branch art installation, pictured below.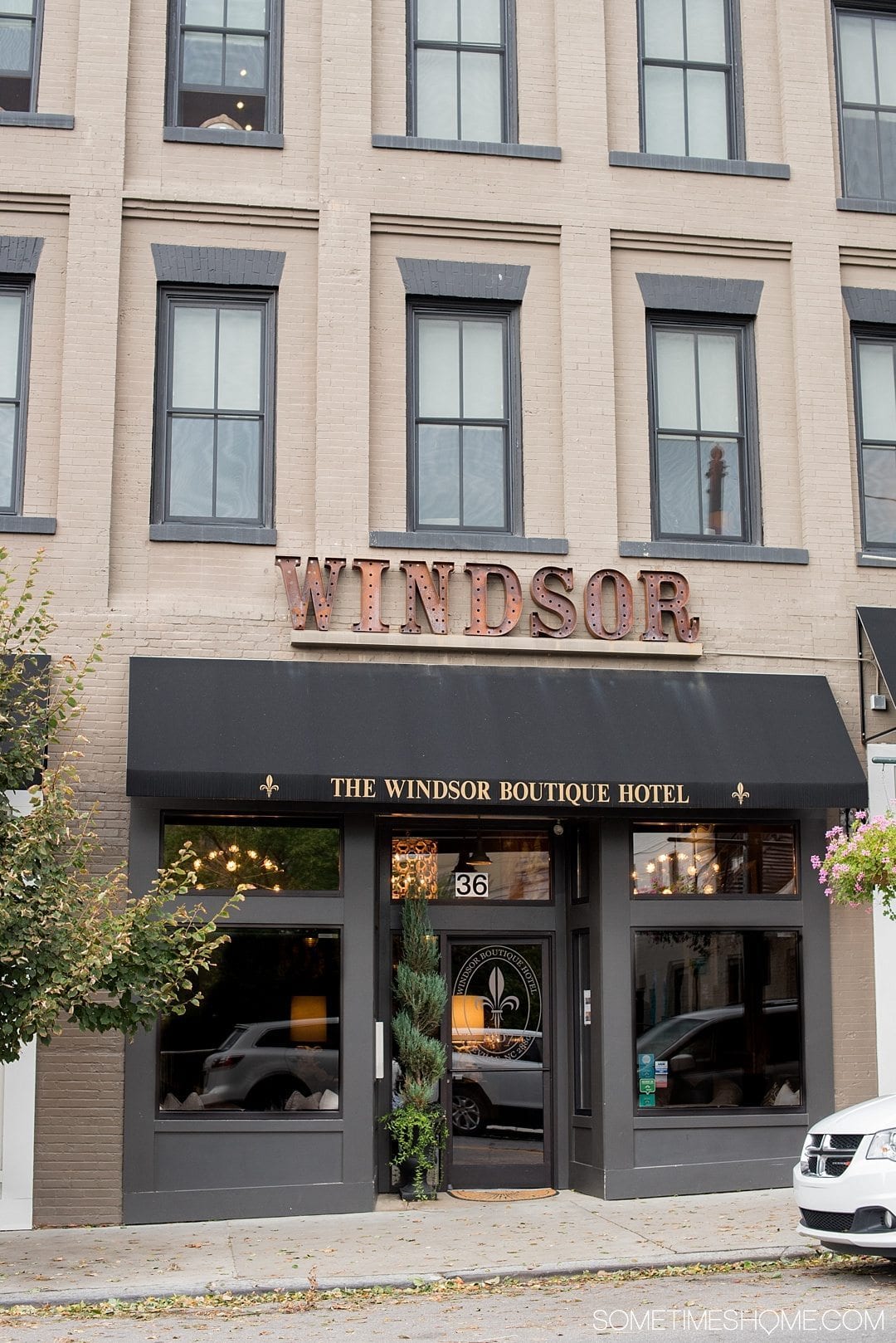 Boutique at Its Best
Boutique hotels are designed to be the best of the best. A small amount of rooms, each with an especially high quality focus, provide guests with an extra special touch they cannot get at larger resorts. Luxury is at your fingertips here from the cozy welcome area on the ground floor to the gorgeous rooms upstairs. I absolutely adored walking into the "lobby," which felt more like a foyer to a fashionable friend's home than what you'd expect from a hotel lobby.
There are 14 rooms in the building on two floors above the welcome area. (The main floor is where you check in then there are two floors of suites about it.) Each room is uniquely designed; you can come back 13 times after your first visit to experience each suite! Square footage differs between rooms but one thing's for sure: they're all created with top design materials and superior aesthetics in mind.
Our King Suite
I quickly fell in love with our King Suite. Room 305 had everything I could have dreamed of and more. Some of our favorite amenities included:
Luxurious bed complete with an iHome docking station and local chocolate on our pillows
Floor to ceiling ikat patterned curtains in the bedroom
Full kitchen with granite counters, chilled beer glasses in the freezer and local coffee to try in the morning (they have thought of everything!)
Flat screen TV in both the living room and bedroom, with a TV channel list in their "little black guide book" – perfect for staying in for the evening
Beautiful glass door shower
Robes in the closet to get comfy in our new "apartment"
Washer and dryer if we needed to wash clothes
Both a fan and air conditioning/heating unit to create the perfect temperature to experience the environment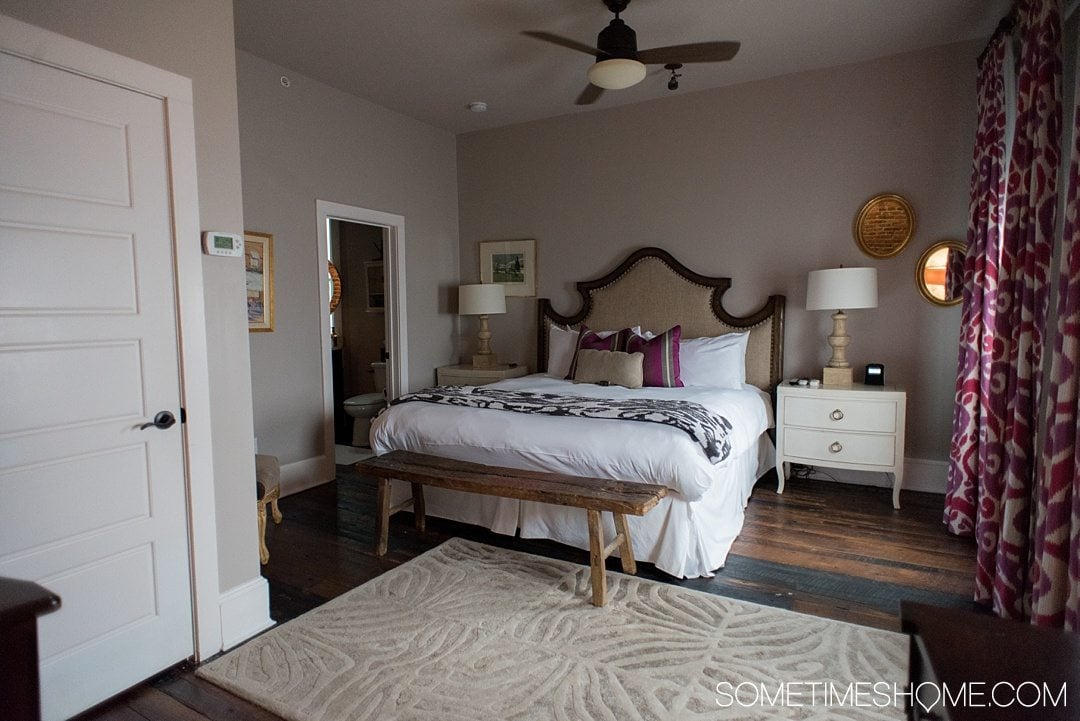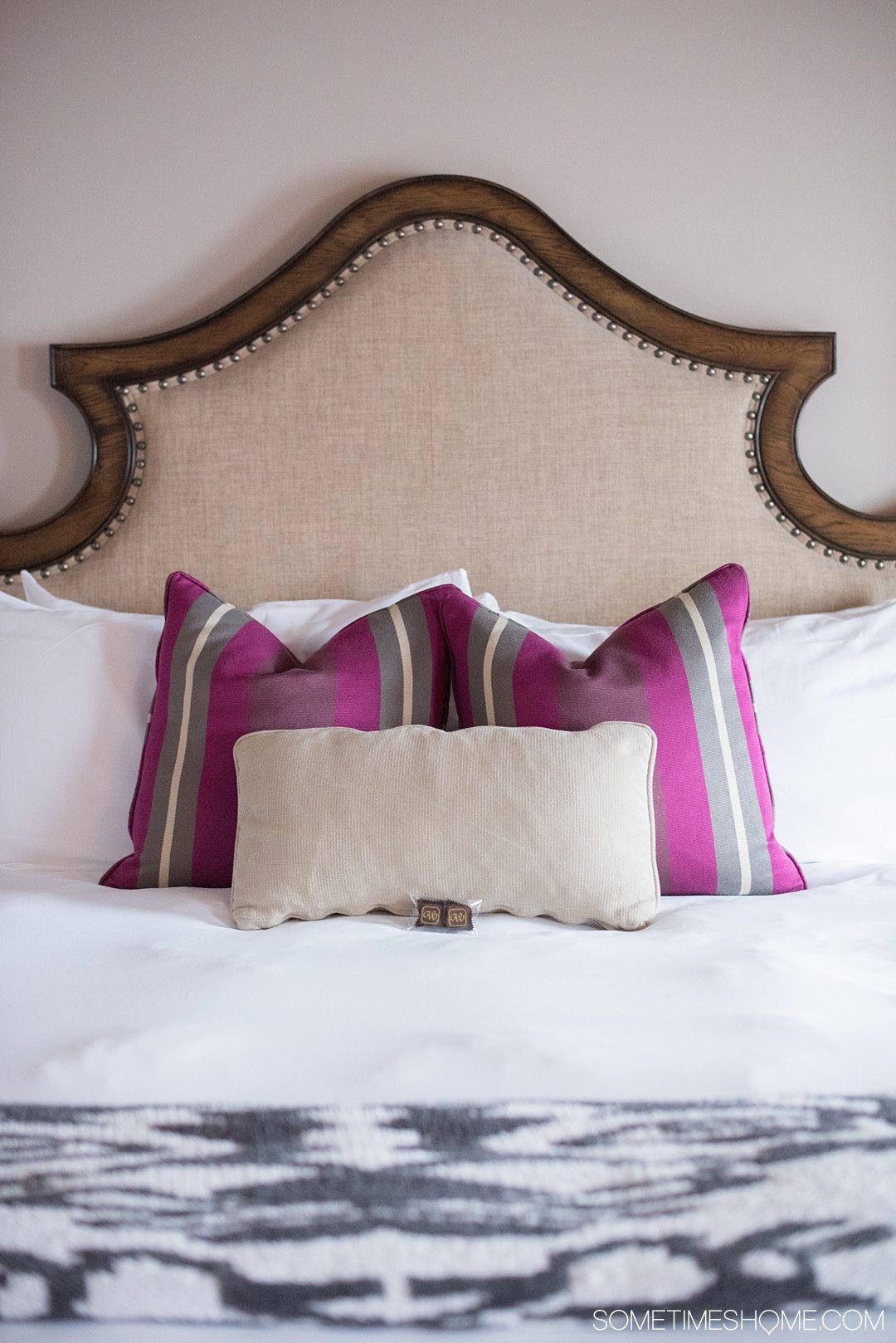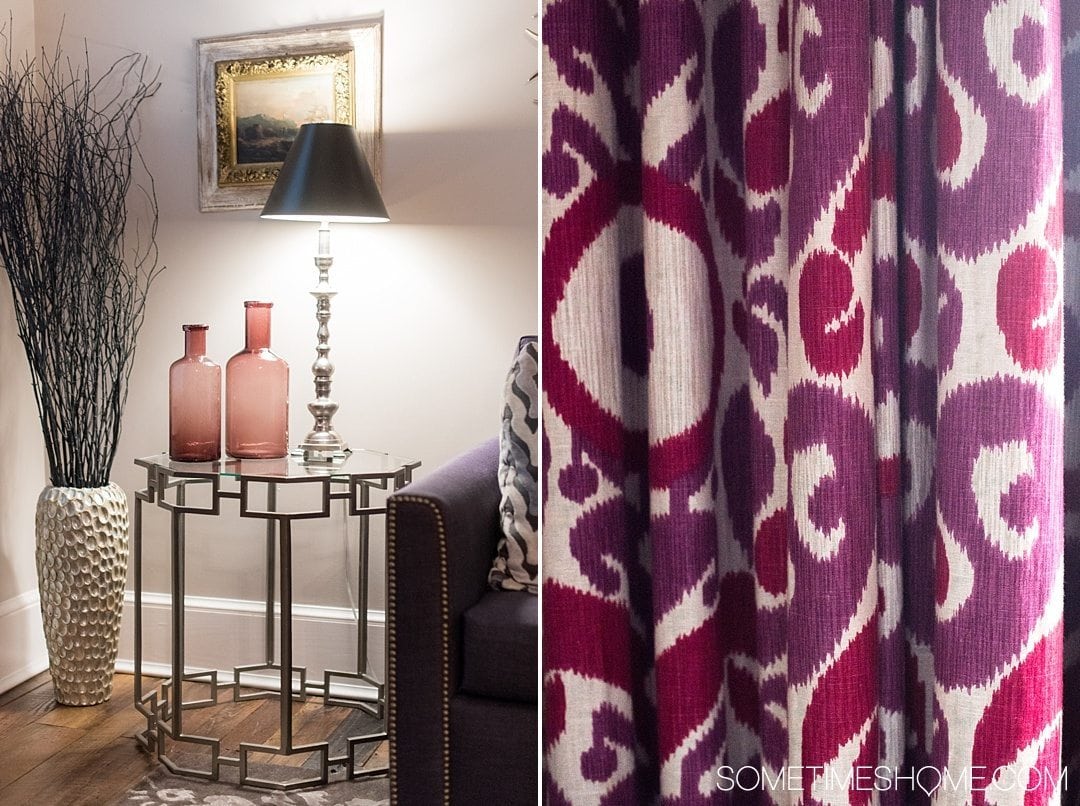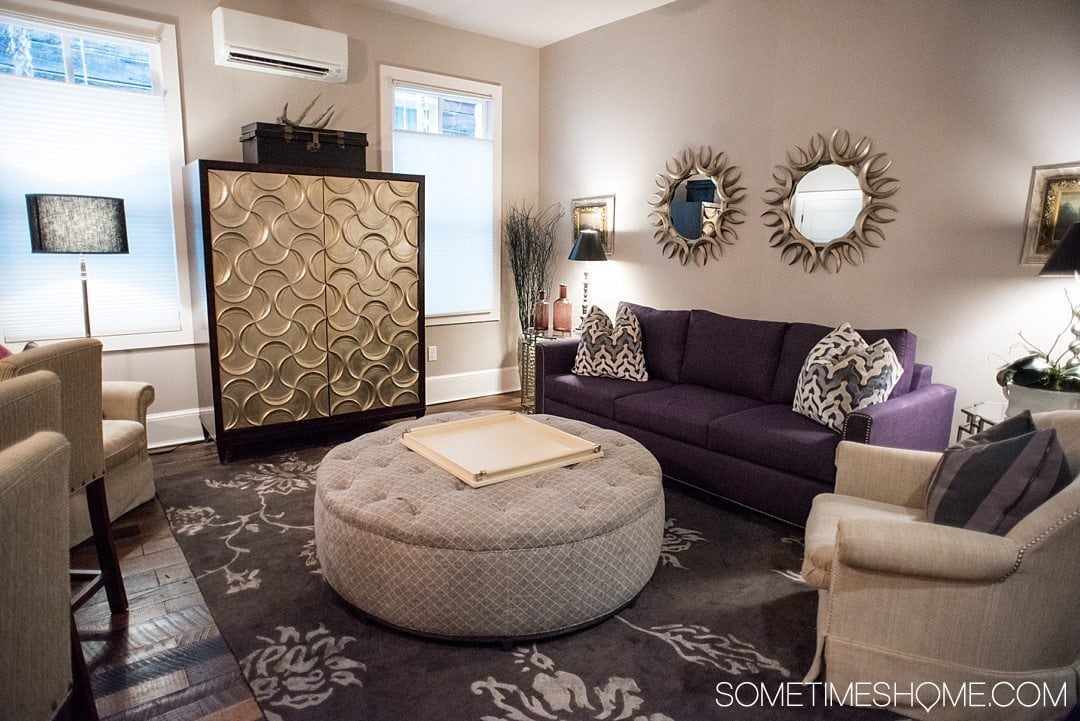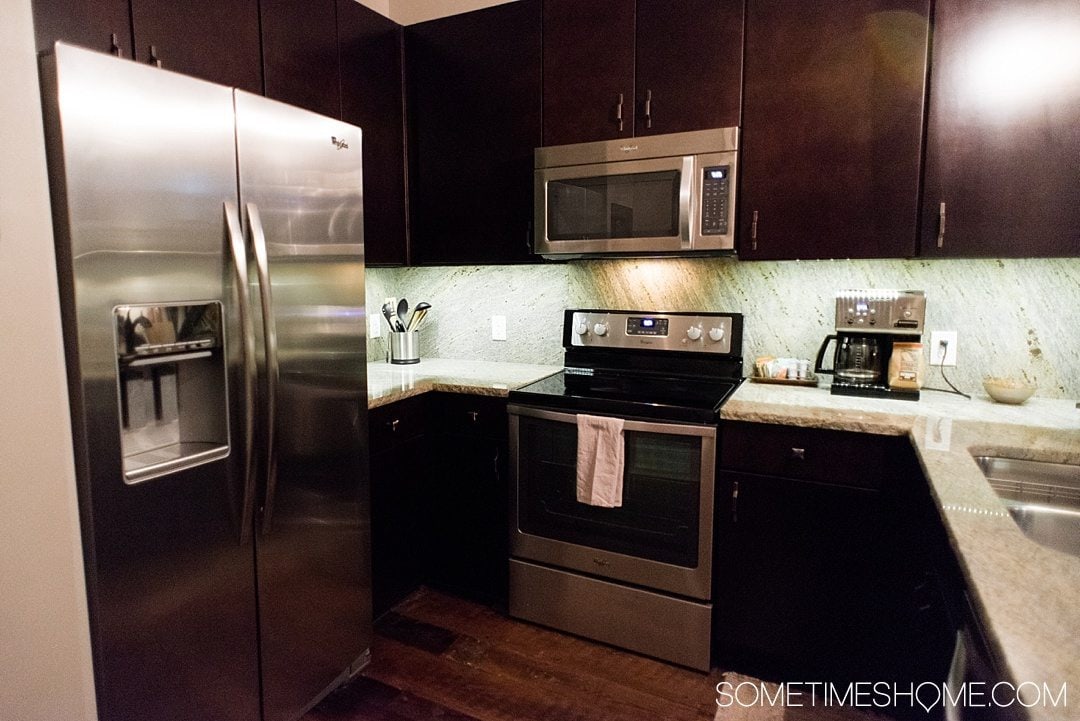 The Best Part of Being There
I had a feeling we wouldn't want to leave when I booked our stay at The Windsor Boutique Hotel. I was 100% correct. The front desk staff made it even more inviting, showing us to our room with excitement and a smile. Thus, our evening plans were simply to enjoy the suite and for my partner and I to enjoy one other's company. We supported local, of course; not just the hotel but also a shop nearby where we bought our beer and a restaurant and dessert location we decided to take in from for the evening.
Luckily the weather was perfect for cozying up: fall had just begun to chill the morning and evening air in Asheville and, due to a rainy day from a southern hurricane, we craved warmth! Our warm, inviting apartment called to us.
We ordered some soup from The Noodle Shop nearby. We couldn't help but indulge in a sweet slice of S'mores pie from French Broad Chocolate Lounge, also blocks away. Our food perfectly paired with local beers we picked up at a nearby shop. I must admit I realized there were specially chilled beer glasses in the freezer after I poured our beverages. But at least I know for next time!
At The Windsor Boutique Hotel the only attraction you need to be concerned about is your room. We were in the lap of luxury! I almost hugged the staff before saying one last goodbye, lamenting that the suite was more awesome than our full time apartment at home!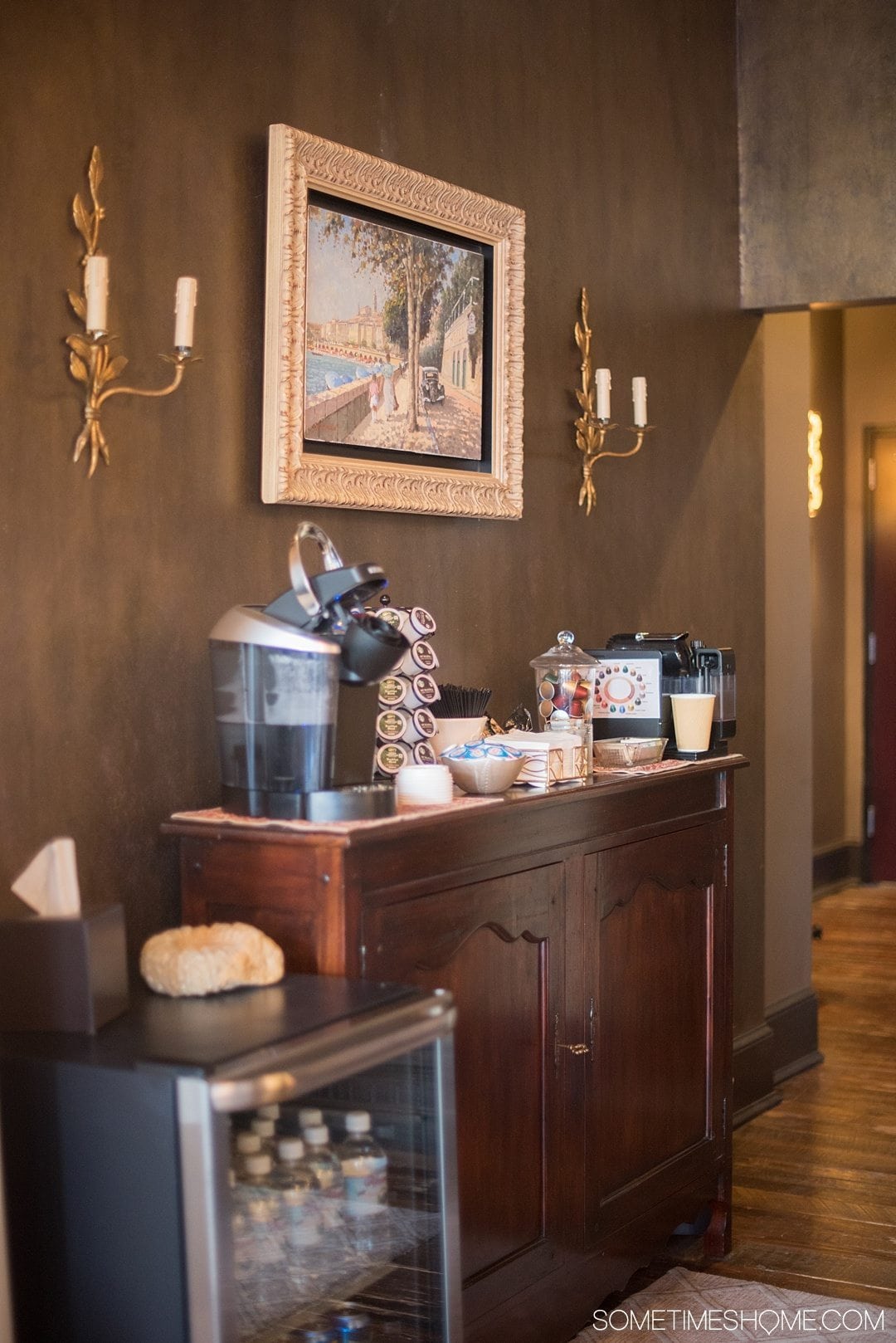 We enjoyed coffee in our room the day after our wonderful evening then headed downstairs to enjoy breakfast at Over Easy Cafe just a couple of doors down. Afterwards I knew I had to have a Nespresso coffee back at the hotel to complete my morning. Isn't breakfast and snack station inviting? It's delicious too!
I highly recommend staying here to give you an additional taste of the hospitality Asheville has to offer in a fantastic location. Interested in booking? Click here to check out additional photos and reviews!
If you're heading to North Carolina also check out:
Please note: We thank The Windsor Boutique Hotel for generously hosting us. All the opinions in the post are ours; we bring you genuine content with real facts, photos and thoughts. Always.
Have you considered a vacation to Asheville, North Carolina?