What to Do on a Rainy Day in Boone, NC
The Blue Ridge Mountains (or simply known as "the mountains") of North Carolina are beautiful. But they're outdoors, and what do you do on a rainy day in Boone, NC?
Any photo I've ever seen of the area displays its obvious outdoor beauty. We traveled aiming to see some fall foliage during an October stay, but little did we know we'd need a list of what to do on a rainy day there instead.
We hit the road for the three-hour trip from downtown Raleigh and about 48-hour stay in Boone. It was misty and grey with a touch of fog and rain every day, but we certainly made the best of it.
Disclosure: We may make a small commission from affiliate links in this post, but all opinions are ours. We bring you content with genuine facts, photos, thoughts, and recommendations. Always. As Amazon Associates, we earn from qualifying purchases. This helps keep our content free and accessible to our readers.
🕐 Short on time? No Problem!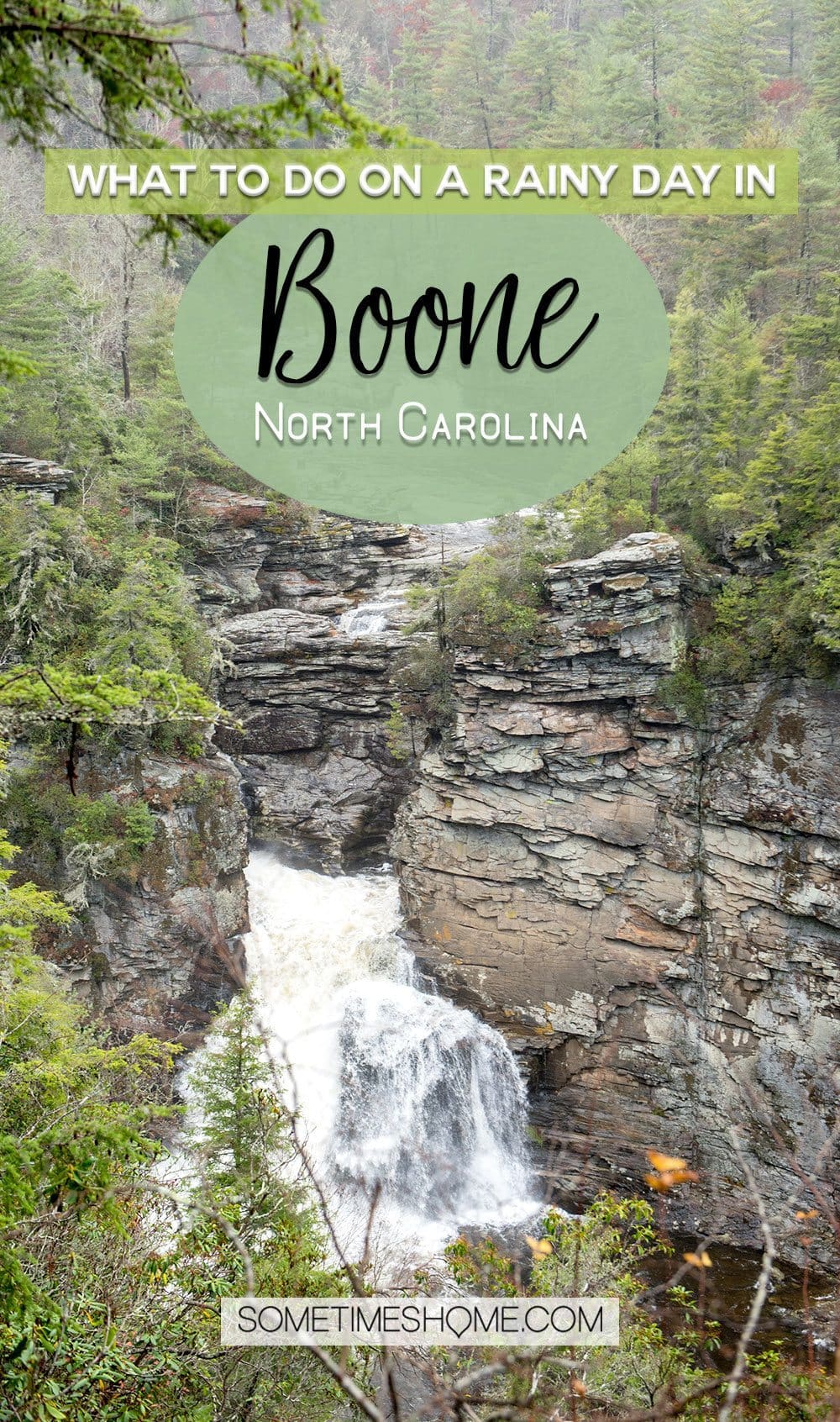 Enjoy Your Accommodations if it Rains in Boone
We stayed in the cutest, quaintest cabin in the woods and thoroughly enjoyed it. It was our little "cozy zone" in the misty weather of the fall season.
We loved so much about it, from the private road their house was on, the wood detailing, and the creek that ran behind the house. Whatever birds live in that adorable birdhouse on their back porch have a great view of the water that runs alongside the property.
Whether you're staying at a hotel or VRBO be sure to take in your accommodations. That's part of the fun of vacation, after all.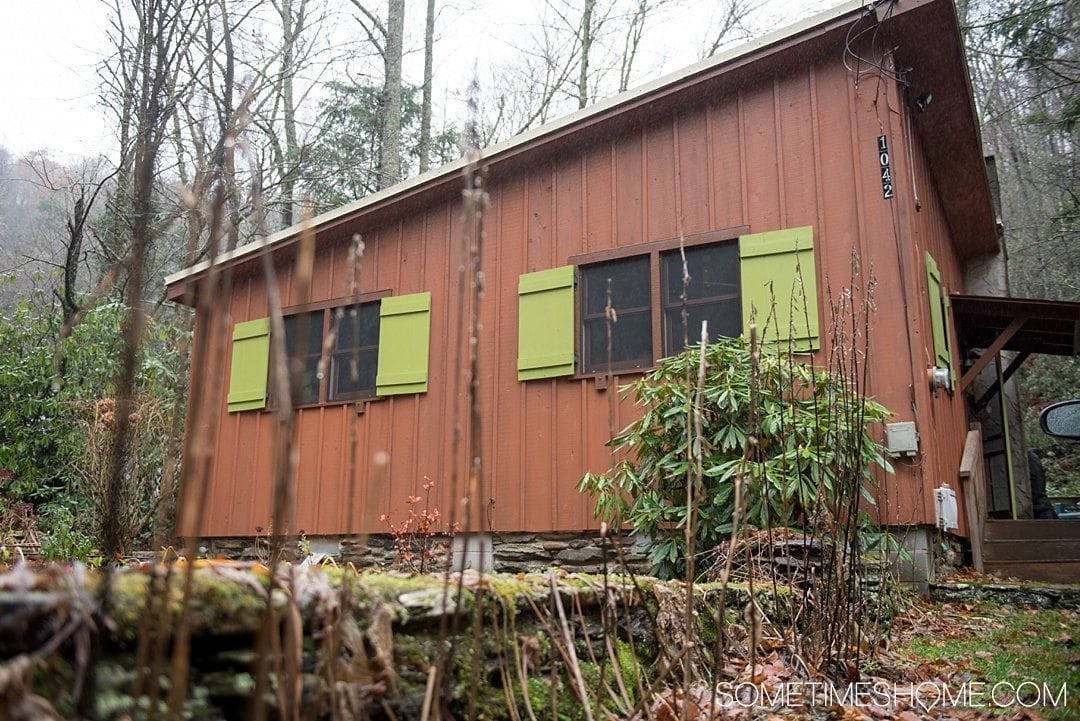 Indulge in Great Food
Naturally, if it's grey and rainy outside, your body's going to crave some comfort food inside. This is especially perfect if you arrive to the area and it's time for lunch.
We arrived around 2:30pm and were hungry, so we quickly went to The Local, recommended by some friends.
We stumbled on this really beautiful street art when we were walking from the car to the restaurant, so if you go, be on the lookout for great art! Who doesn't love spotting street art in new cities? (It's something we absolutely love finding, whether we're street art in Tampa, Florida or murals in York, Pennsylvania, or North Carolina.)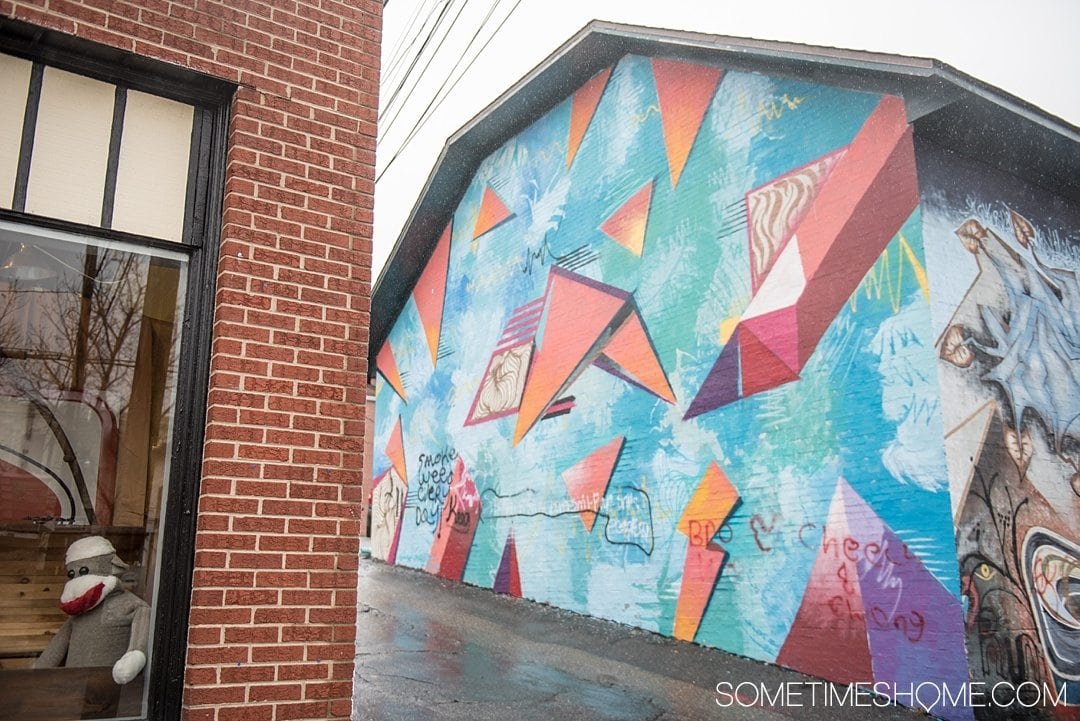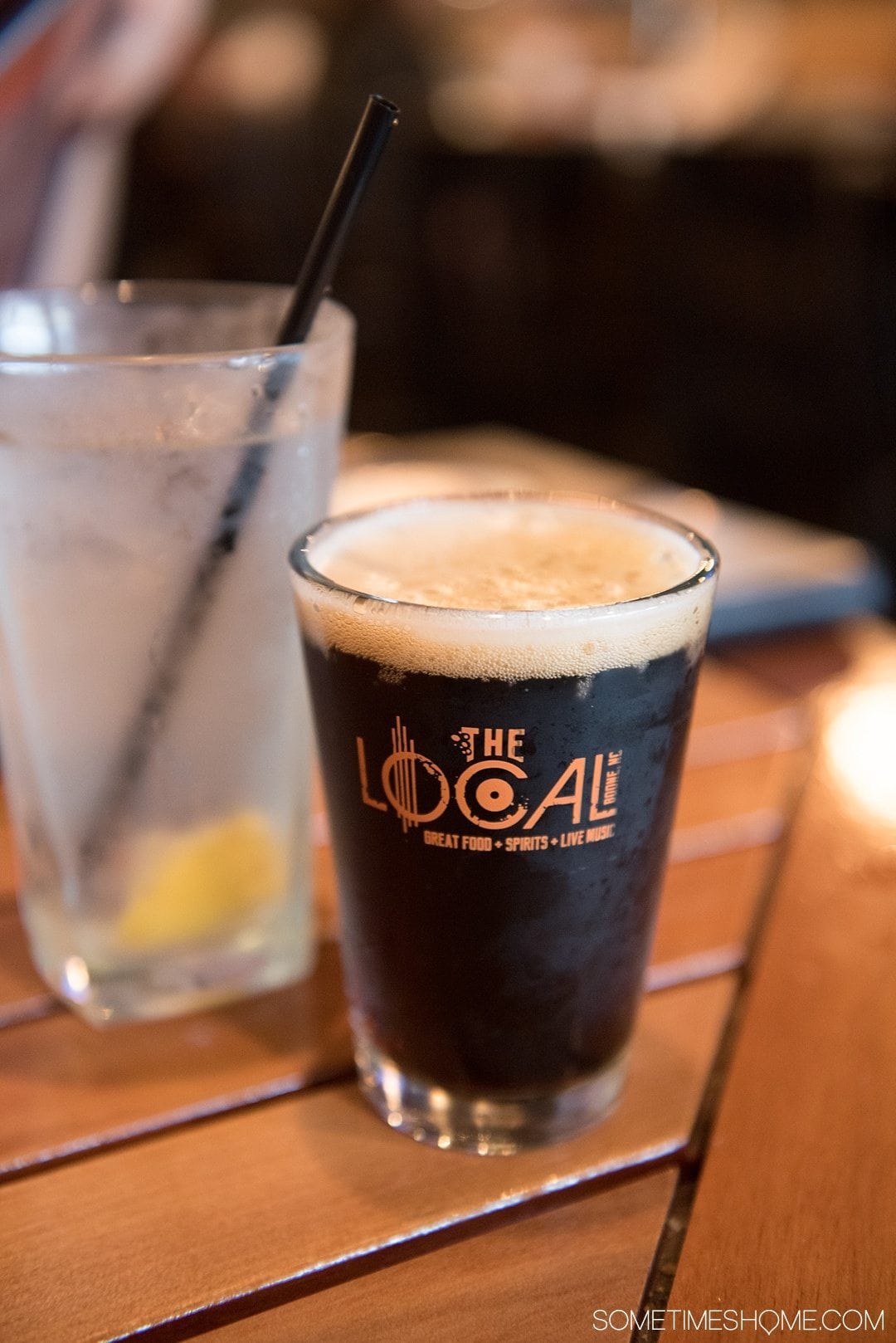 There are plenty of good restaurants in Boone, so be sure to eat local and support the local economy.
Spoil Yourself with a Hearty Breakfast in Boone
I was very much looking forward to breakfast; we had looked up the best breakfast in town and found it at Melanie's Food Fantasy.
We gobbled down some southern grits, pancakes, and soysage (we loved that they had gluten-free and vegetarian options!) before heading out for the day.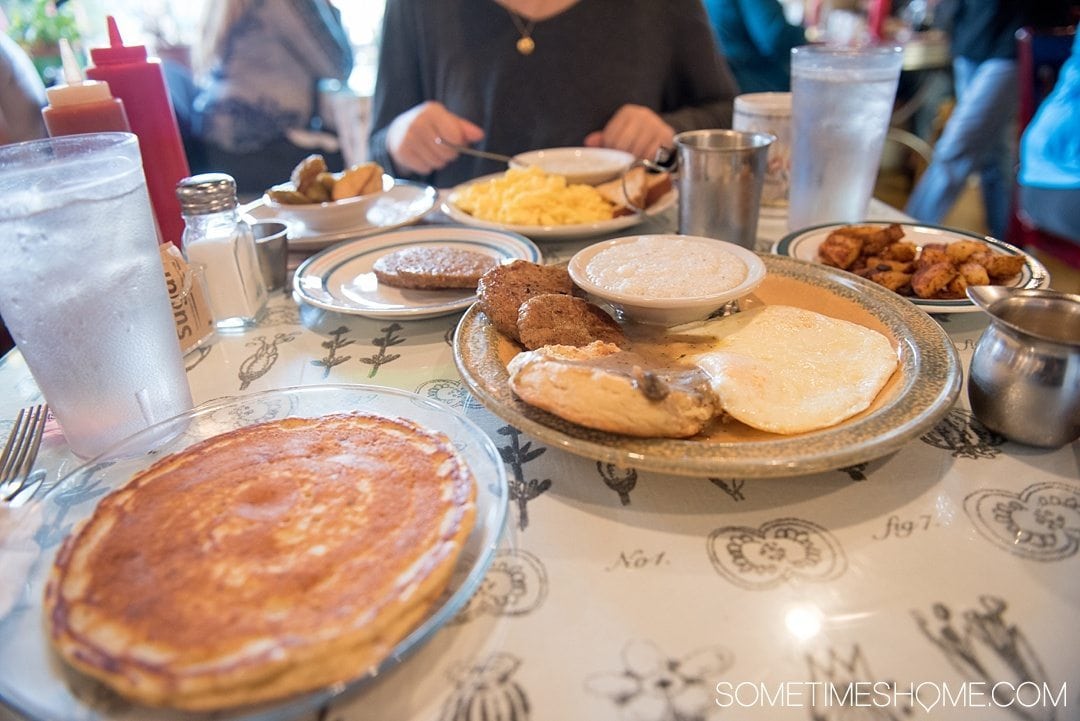 Take a Drive
We had a feeling adventure was literally around the corner from the cute little "downtown" area of Boone.
We decided to drive the opposite way we entered town instead of the way we came to the area on our initial drive from Raleigh. This was very wise of us as it kept us in the car touring the neighborhood instead of aimlessly walking in the wet climate.
We ended up stumbling across my favorite scenery of the weekend. Don't be afraid to park safely and get out of the car if the weather isn't too bad.
We pulled over and had a little fun with the trees in this attractive, somewhat eery pine forest. I just LOVE the lichen on the bark and the height of the trees, complete with a beautiful brown pine needle carpet. It was perfect. Doesn't the scene remind you of the book and film, "Where the Wild Things Are"?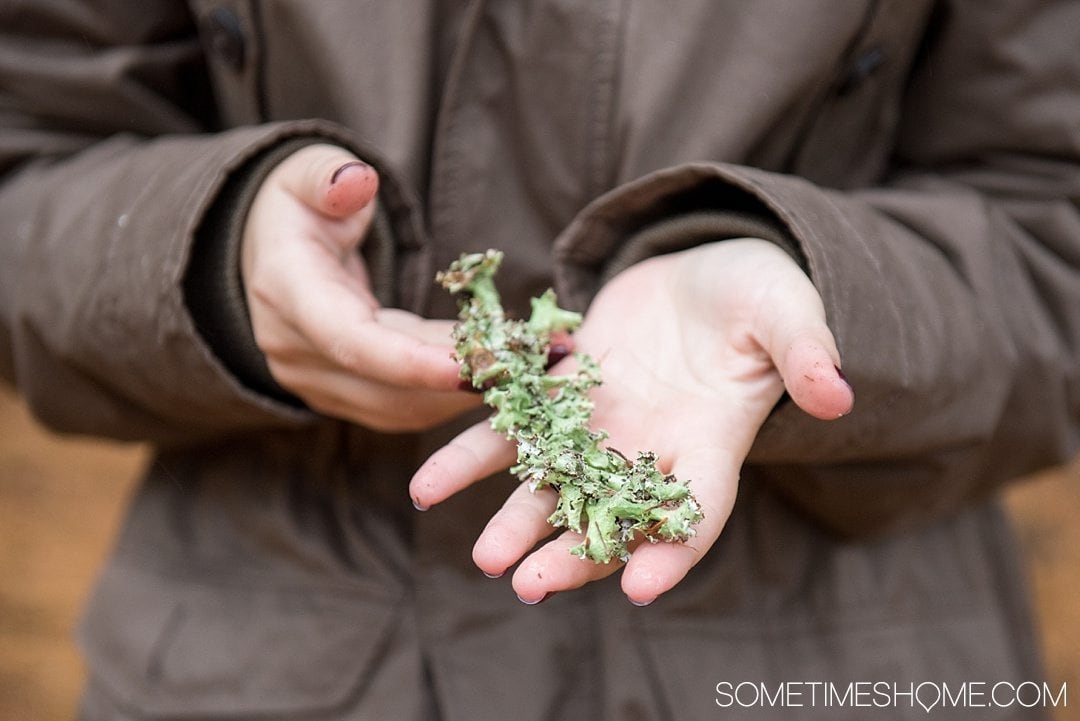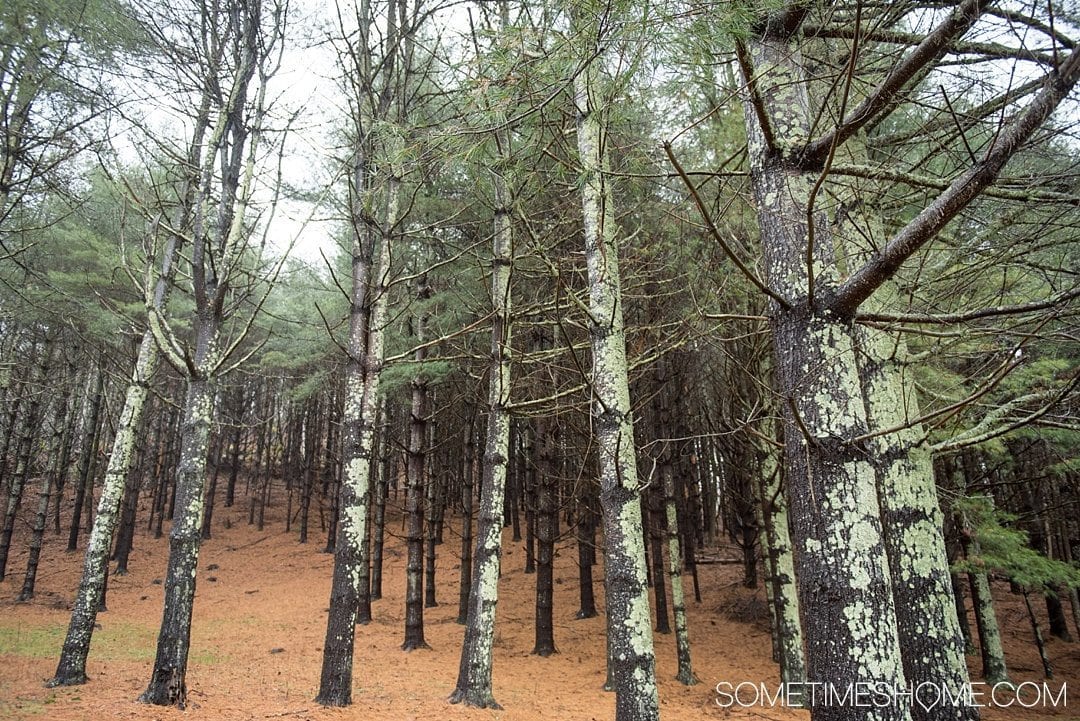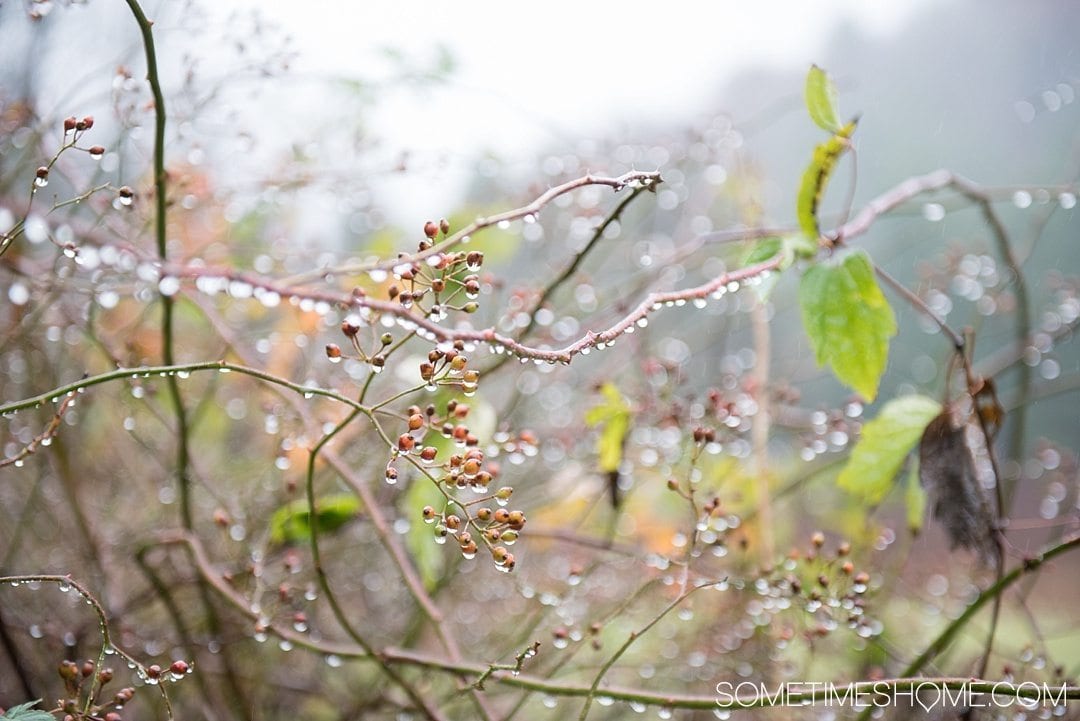 Relax and Spend the Evening In
Don't pressure yourself to plan out your entire evening. If you have dinner in town, allow yourself to take it easy that night. We popped some popcorn and watched TV, something two small business owners rarely do.
The coziness of the forest environment had us smiling ear to ear, and we were eager to get a great night's rest to wake up in the morning for more activities.
Mine for Gems near Boone, NC, if it Rains
Total nerd alert: I love gemstones. I was into them as a kid, and I still am.
This is a fantastic activity for a misty day. We went to Foggy Mountain Gem Mine around 10:30am (tip: they have 10% off coupons on the tourist maps of Boone in hotels) and spent just under $30 for a little over an hour of pure fun. It's such a fun experience.
Note: they may be closed during COVID so be sure to check their current hours.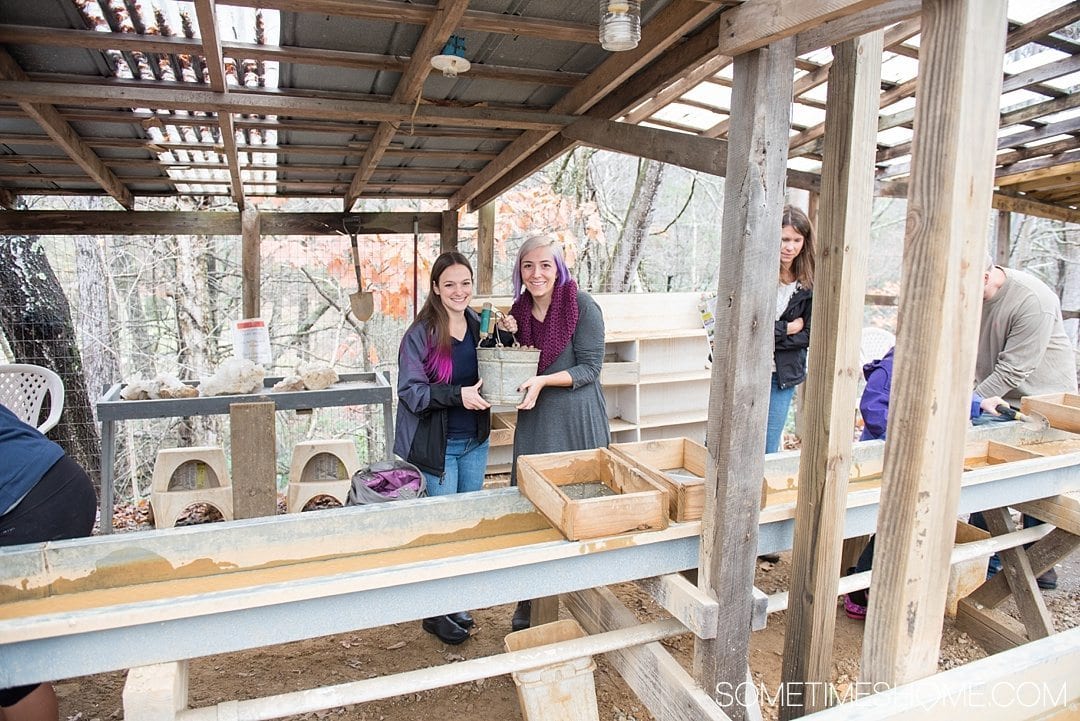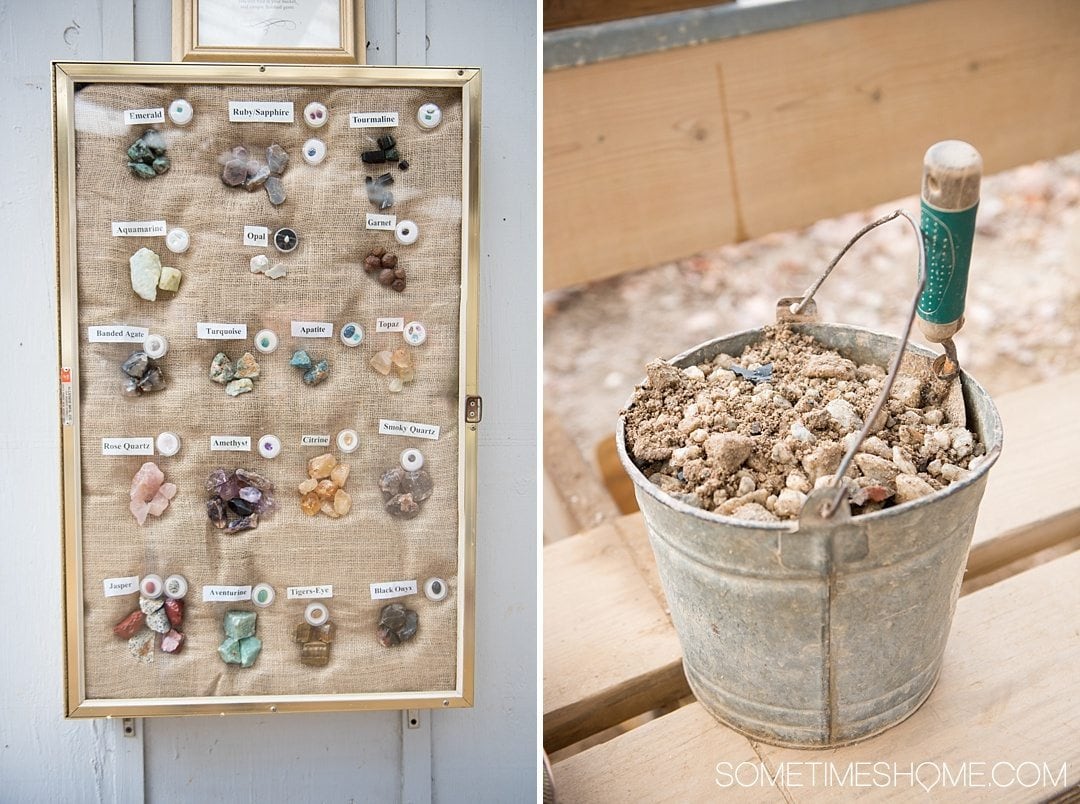 You find gems within a bucket of dirt you sift through flowing water. The staff there helps you identify what you've found that are gems and what you've found that is simply gravel. Some gems we were lucky enough to get were rubies, sapphires, apatite, tiger's eye, and jasper.
I'm still glowing about this activity. It was perfect to do in the morning because fog is usually stronger in the morning. If it's misty while you're in the area too, engage in this activity in the morning, giving the fog a chance to lift. Then continue the rest of your day with other outdoor activities if you wish.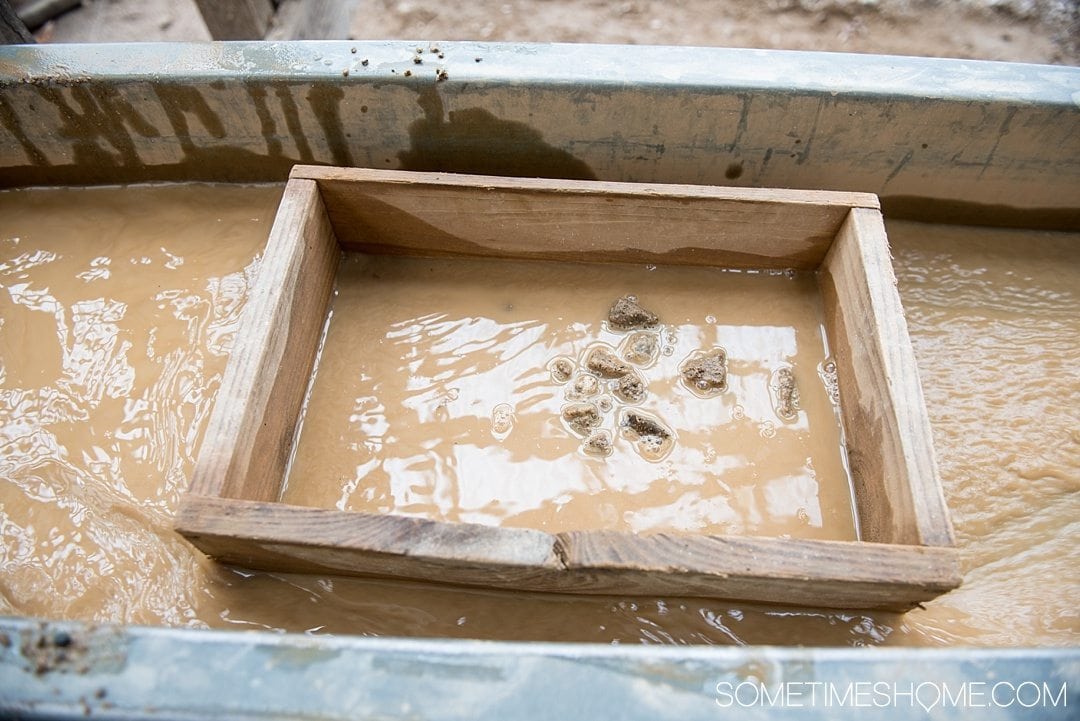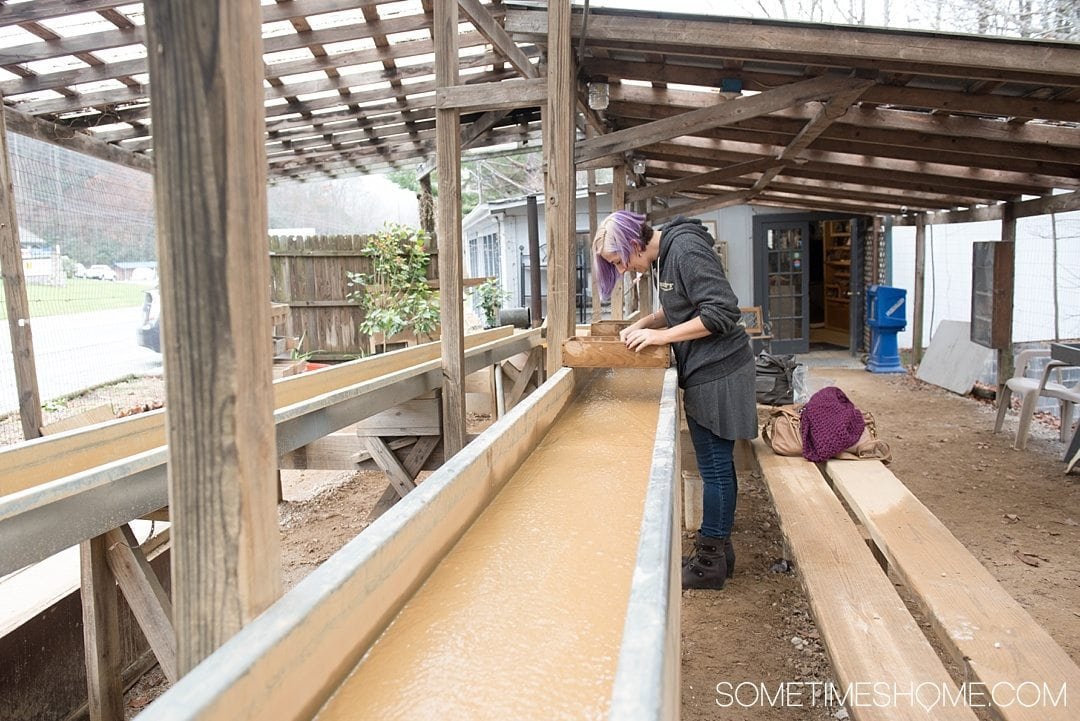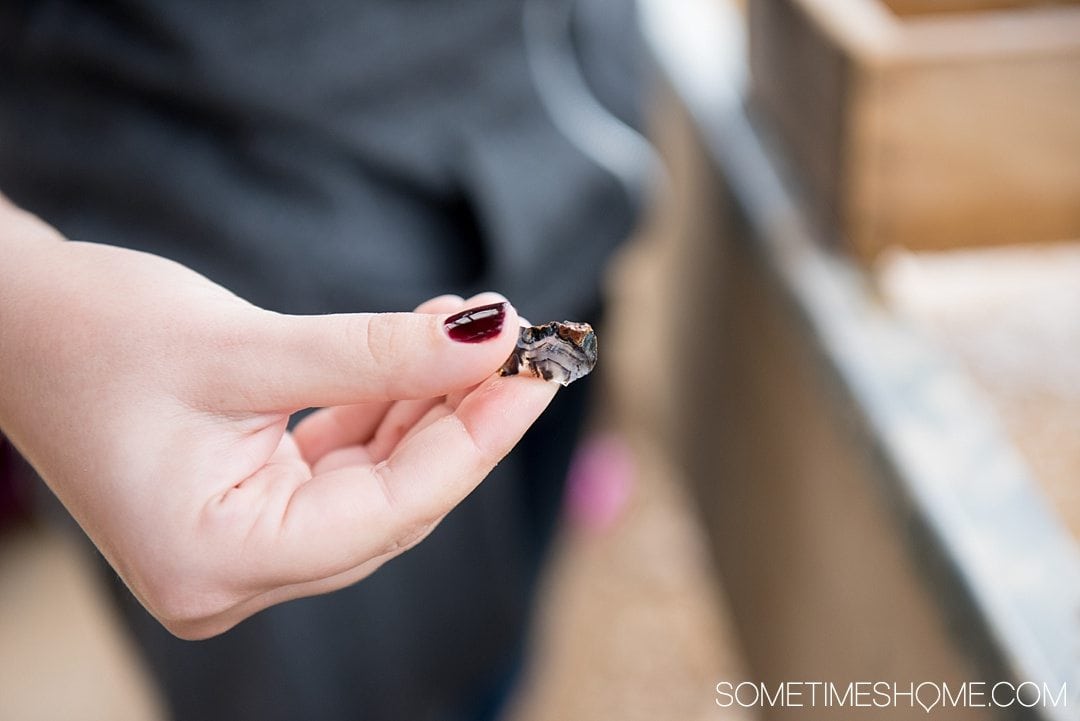 Take a Tour of Linville Caverns
We definitely wanted to check out Linville Caverns. The scenery surrounding this area was the prettiest we saw all weekend. (We probably got to the area just after peak fall foliage, but our schedules didn't allow us to visit earlier.)
We enjoyed taking photos of ourselves amidst the yellows and oranges of the season and signing up for the next available tour.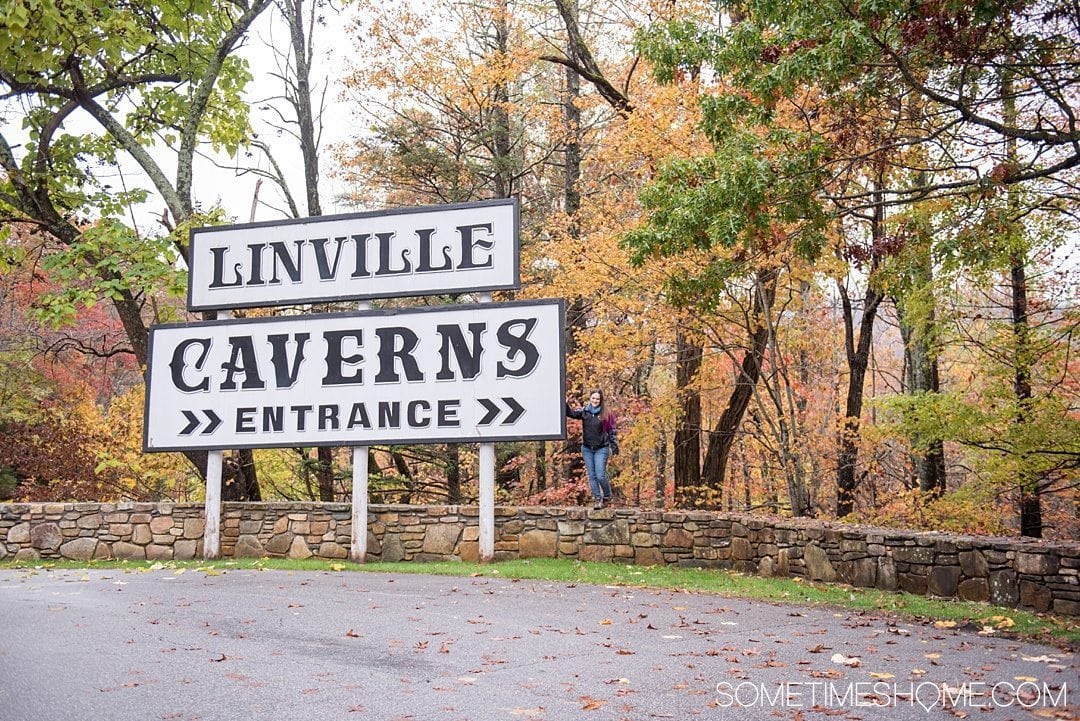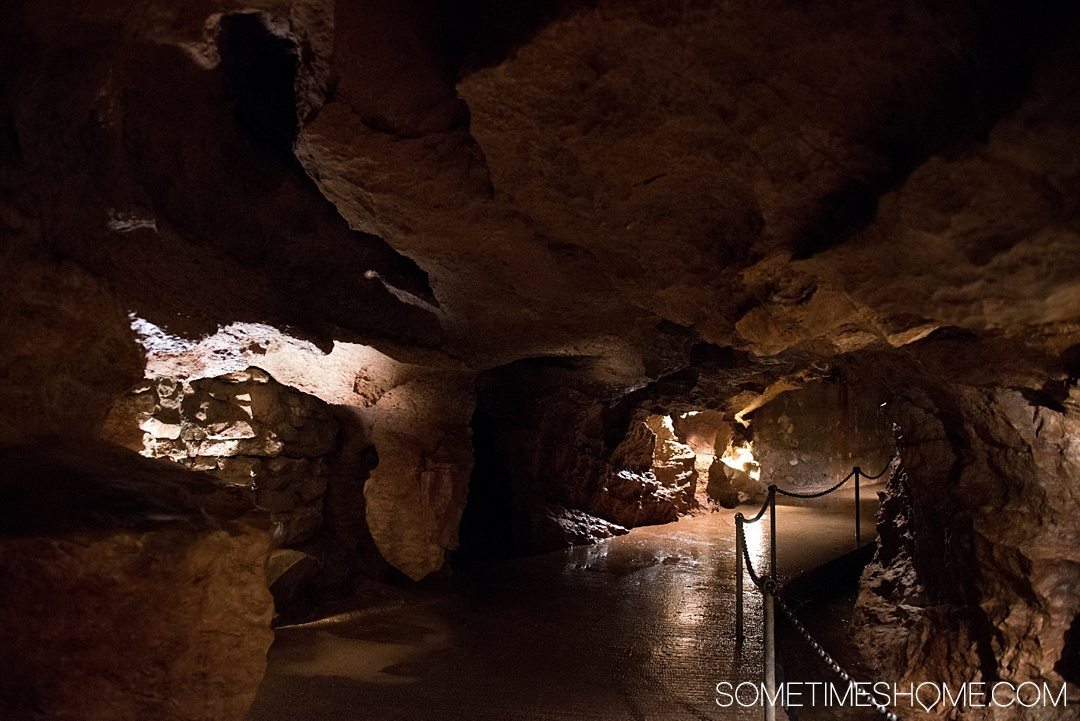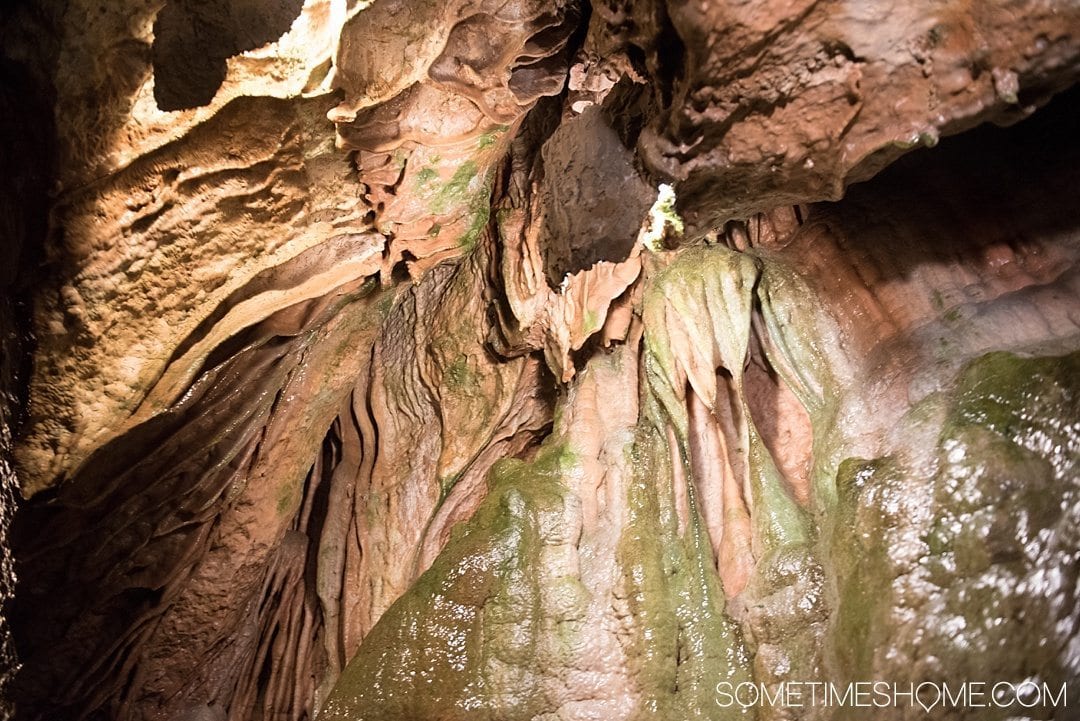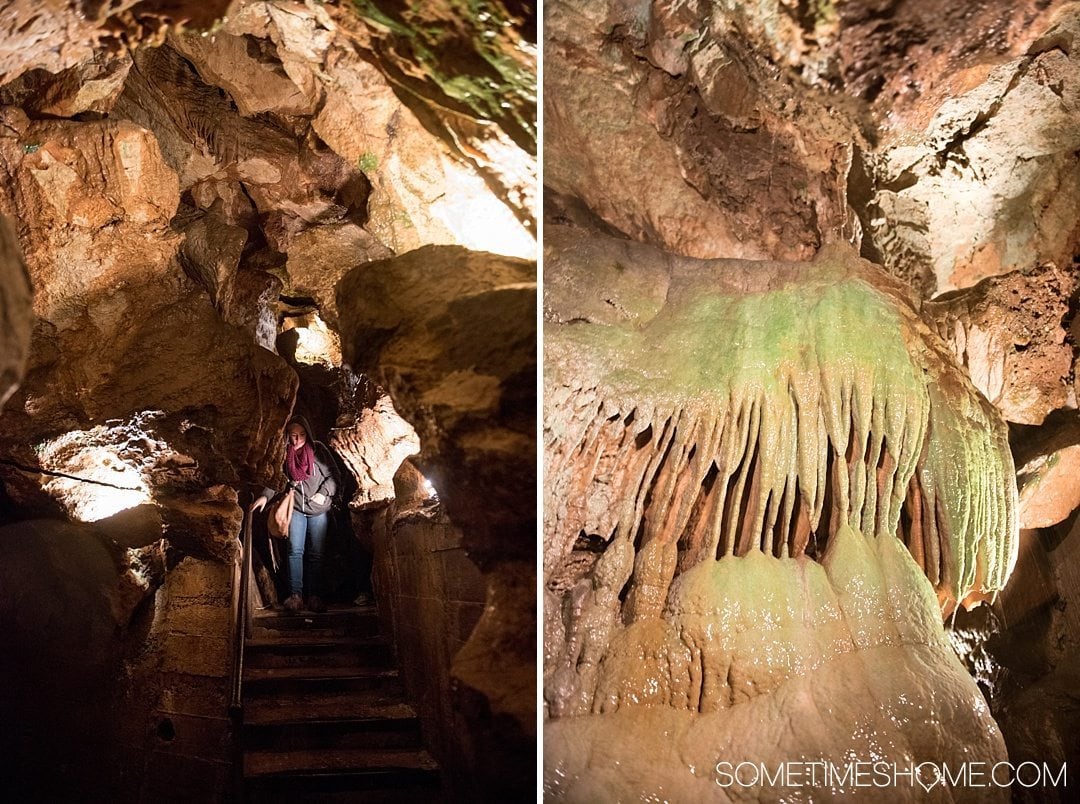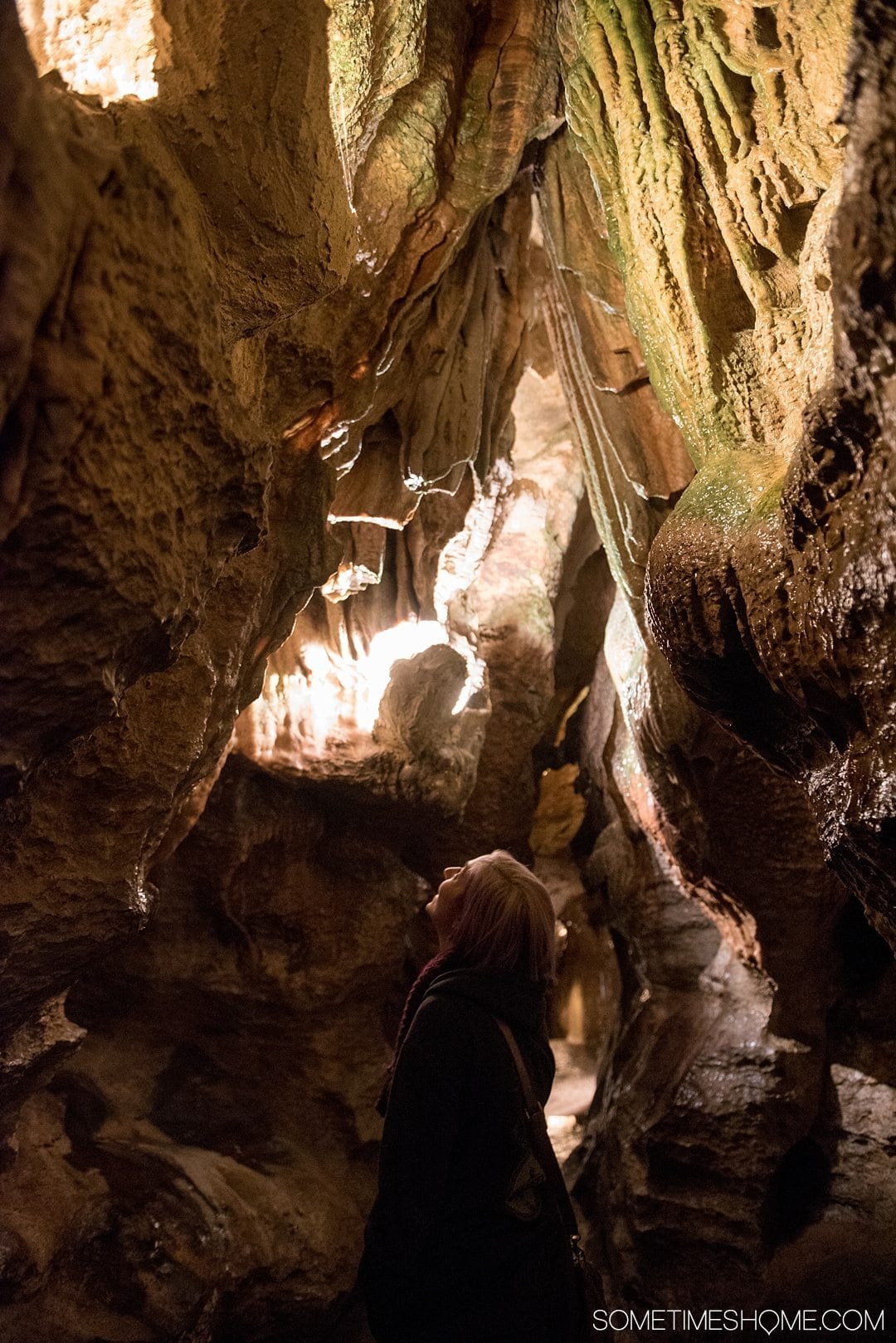 Isn't it all so cool? It was $8 for a 20 to 30-minute tour. Also, it's worth noting because we went after fall's Daylight Savings Time, we were competing with an early sunset. So be aware of this if you're there during fall, too, and plan your stops accordingly.
If you're hungry before or after your Linville Caverns tour, we recommend grabbing a bite at Famous Louise's. It's down-home cooking! Very affordable and yummy. Great comfort food on a rainy day in the Boone, NC, area.
Enjoy an Indoor Wine Tasting on a Rainy Day in the Boone Area of NC
Linville Falls Winery isn't too far from the caverns. The staff was so nice there, and for $15, we had a flight of five interesting wines. It was a great place to relax, enjoy some delicious vino and have a light snack.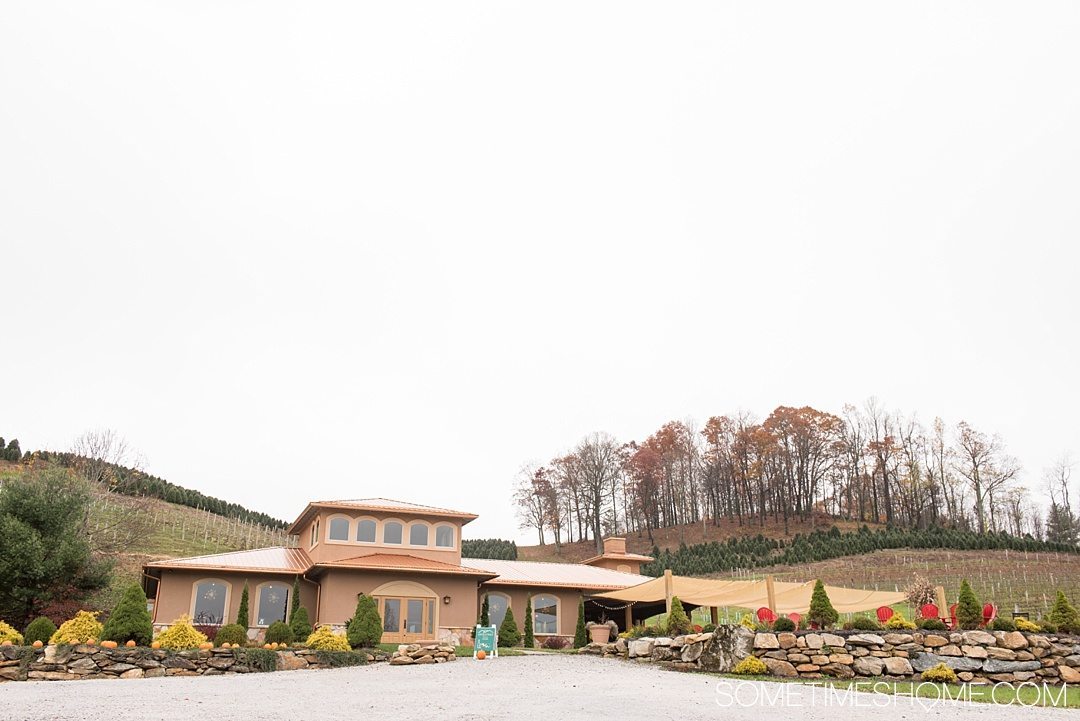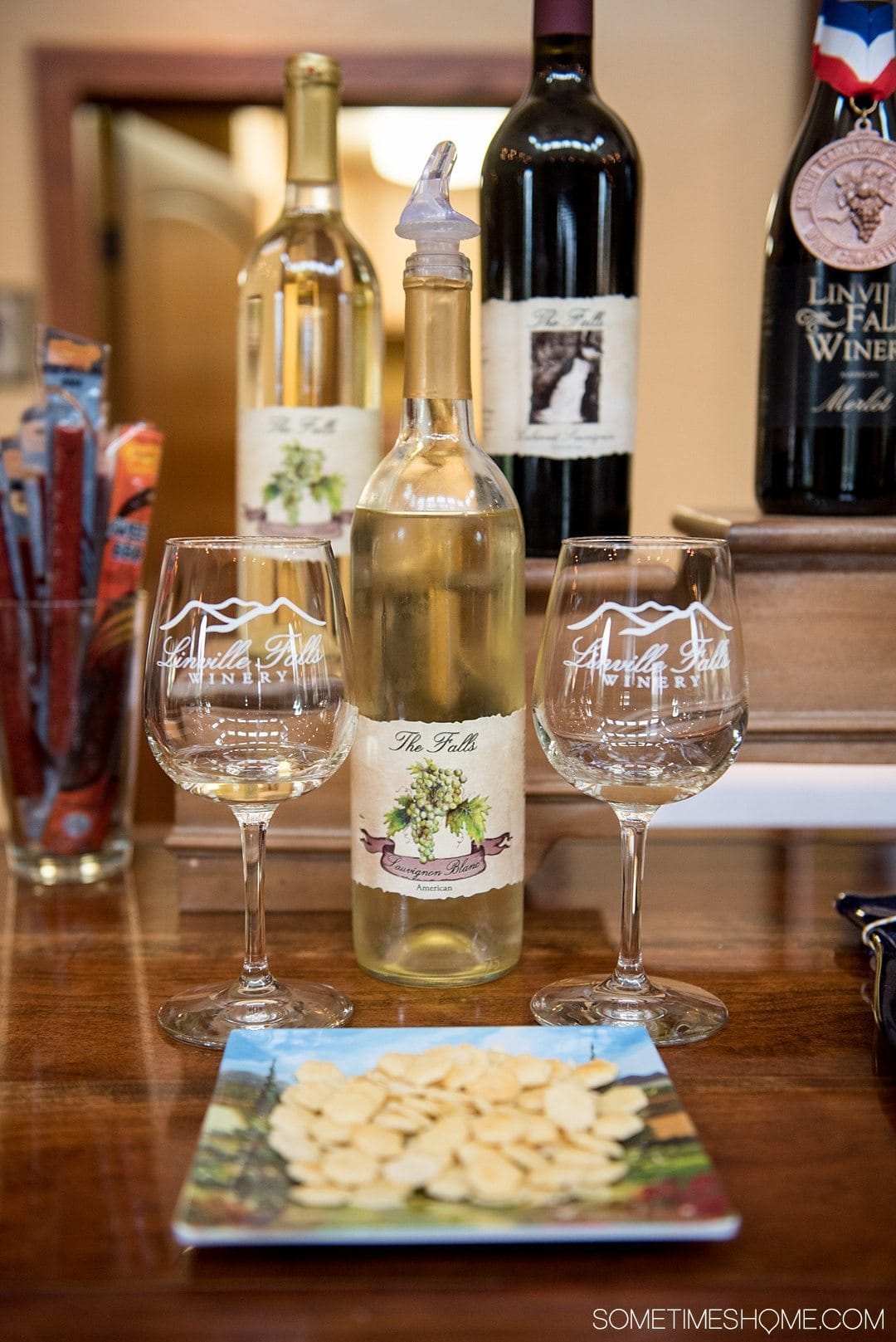 Check Out Linville Falls
Right after our tasting, we took a five-minute drive to visit Linville Falls before sunset. It's a park with wonderful trails and waterfalls. And yes, it was raining when we went. Just be careful, watch your step, and look out for mud and puddles, and you'll be fine!
This is also a great hike and thing to do outdoors in Morganton if you're visiting the nearby town.
We saw the falls from two vantage points:
1) Close-up (or what I'm calling the "back" of the falls)
2) From more of a distance (or what I am calling the "front" of the falls), about .30 miles away from the close-up view
We arrived around 3:30pm and were out by 4:45pm, about 15-20 minutes before sunset. PERFECT! It isn't ideal, perhaps, to do this if it's raining heavily however, it was misting and chilly when we visited. We didn't mind.
Simply proceed with caution if it's at all wet because it gets muddy and slippery in some spots of the trails.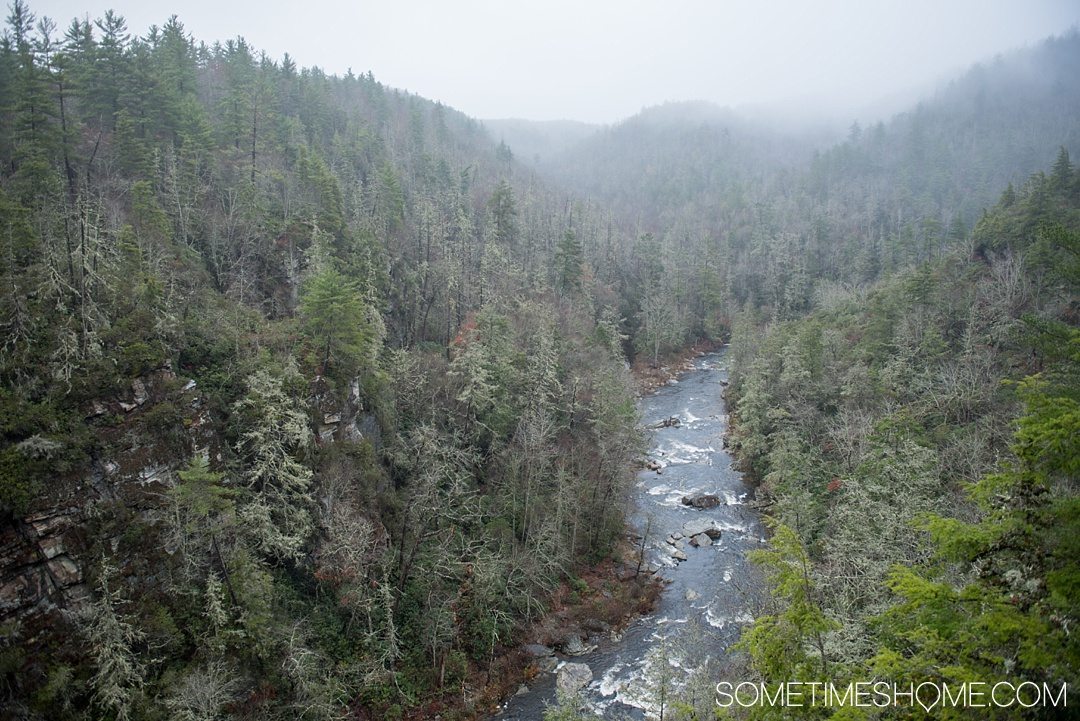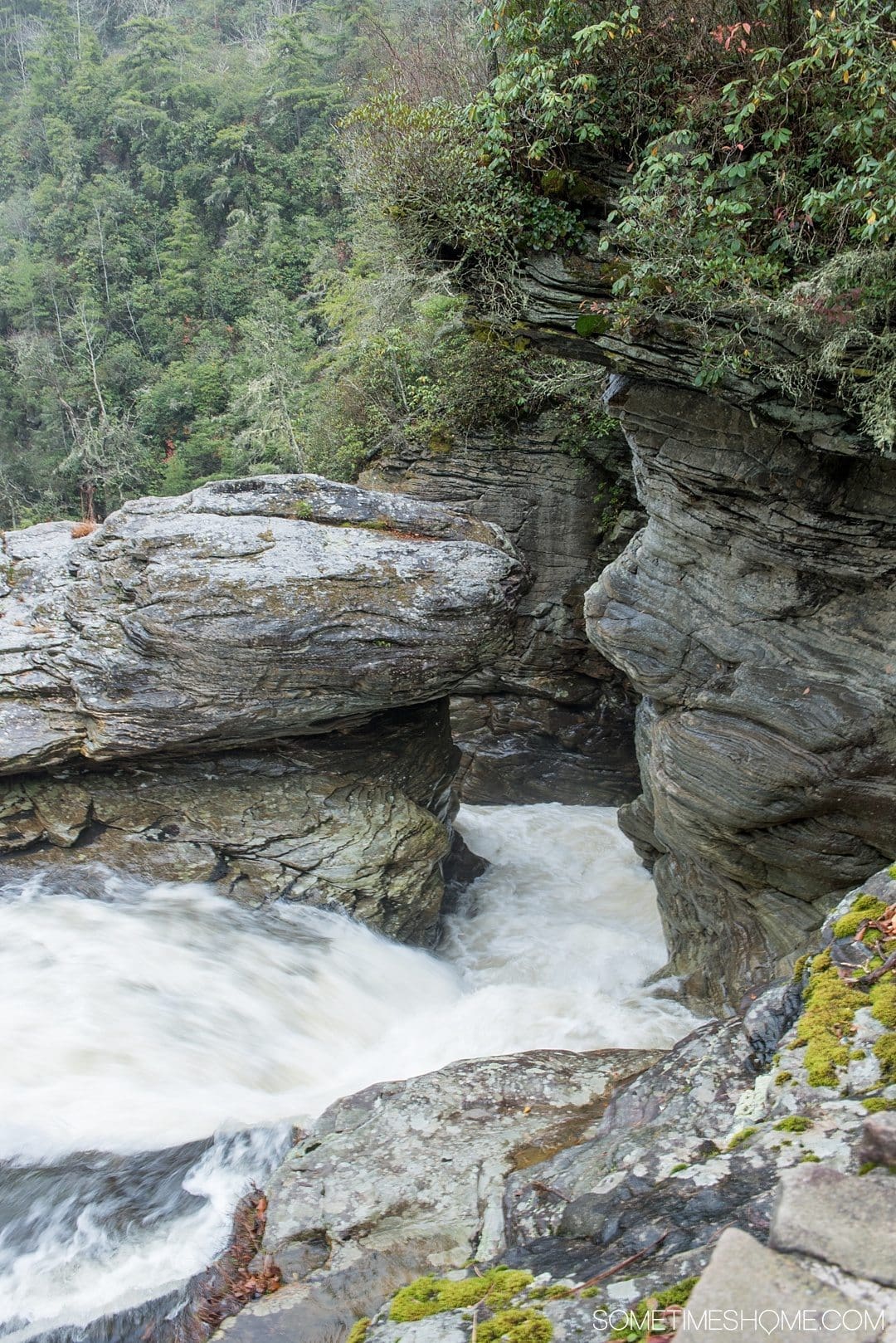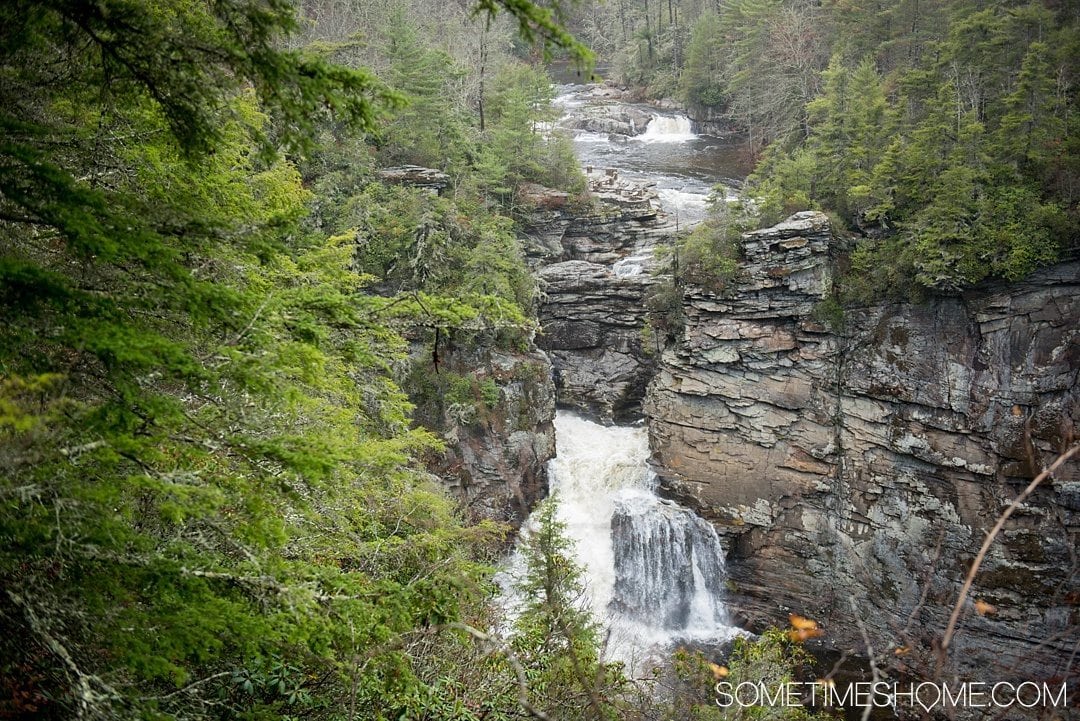 Visit Art Galleries on a Rainy Day in Boone, North Carolina
We got back to Boone about 40 minutes after we left Linville Falls. We checked out Artwalk, an intriguing store on King Street, the city's main street downtown, with three floors of assorted art.
I highly recommend it! Whether you're looking for jewelry, vintage signs, or beautiful art, it has a little of everything.
Take a Misty Photo Walk
Don't be too bummed if it's raining most of your trip. There's likely to be a day when it's less rainy than others.
If that's the case, throw on a jacket, grab an umbrella, and take a short walk with your camera in hand. (Be sure to bring a protective bag of some sort to store it in between shots as you walk in the rain.) For me, this is one of the most satisfying, serene and peaceful things to do on a rainy day in Boone, NC.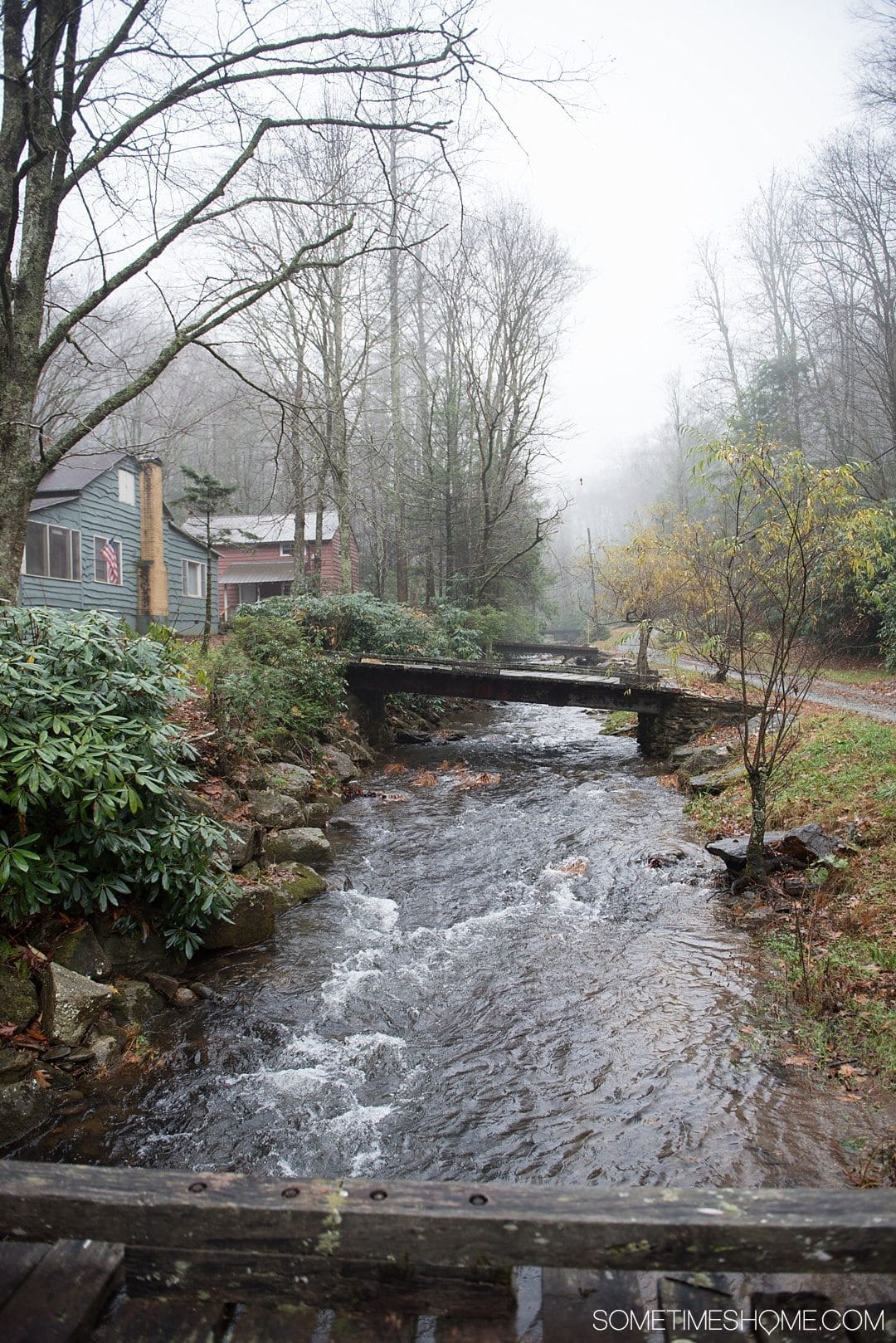 View art at the Blowing Rock Art & History Museum (BRAHM)
Neighboring Blowing Rock is a great destination on a rainy day in Boone. Head to BRAHM to see some inspirational art, where admission is always free.
The museum's mission is to promote the arts and Southern Appalachian heritage and history through its various exhibits and programming.
See the Indoor Exhibits at Turchin Center galleries
The Turchin Center is located at App State. Admission is free. Be inspired by the multimedia art there and various sculptures.
Renting a Car in North Carolina
No matter if you arrive to North Carolina at the Charlotte, Asheville, or Raleigh Durham Airport, renting a car is 100% the way to go to explore the Boone area and Blue Ridge Mountains. We recommend Discover Cars:
Don't Postone Renting a Car!
For more activities in North Carolina, check out: