Avelo Airlines Vital Info: Low-Cost Truth and Flight Options
How would you like to travel to your vacation destination nonstop, on time, and at an affordable price?
It's possible thanks to a new airline with the lowest flight cancellation rate in the first quarter of 2023. Avelo Airlines, which has the second-best on-time performance in the airline industry for the same period, is a new airline making travel more accessible.
Disclosure: We may make a small commission from affiliate links in this post, but all opinions are ours. We bring you content with genuine facts, photos, thoughts, and recommendations. Always. As Amazon Associates, we earn from qualifying purchases. This helps keep our content free and accessible to our readers.
🕐 Short on time? No Problem!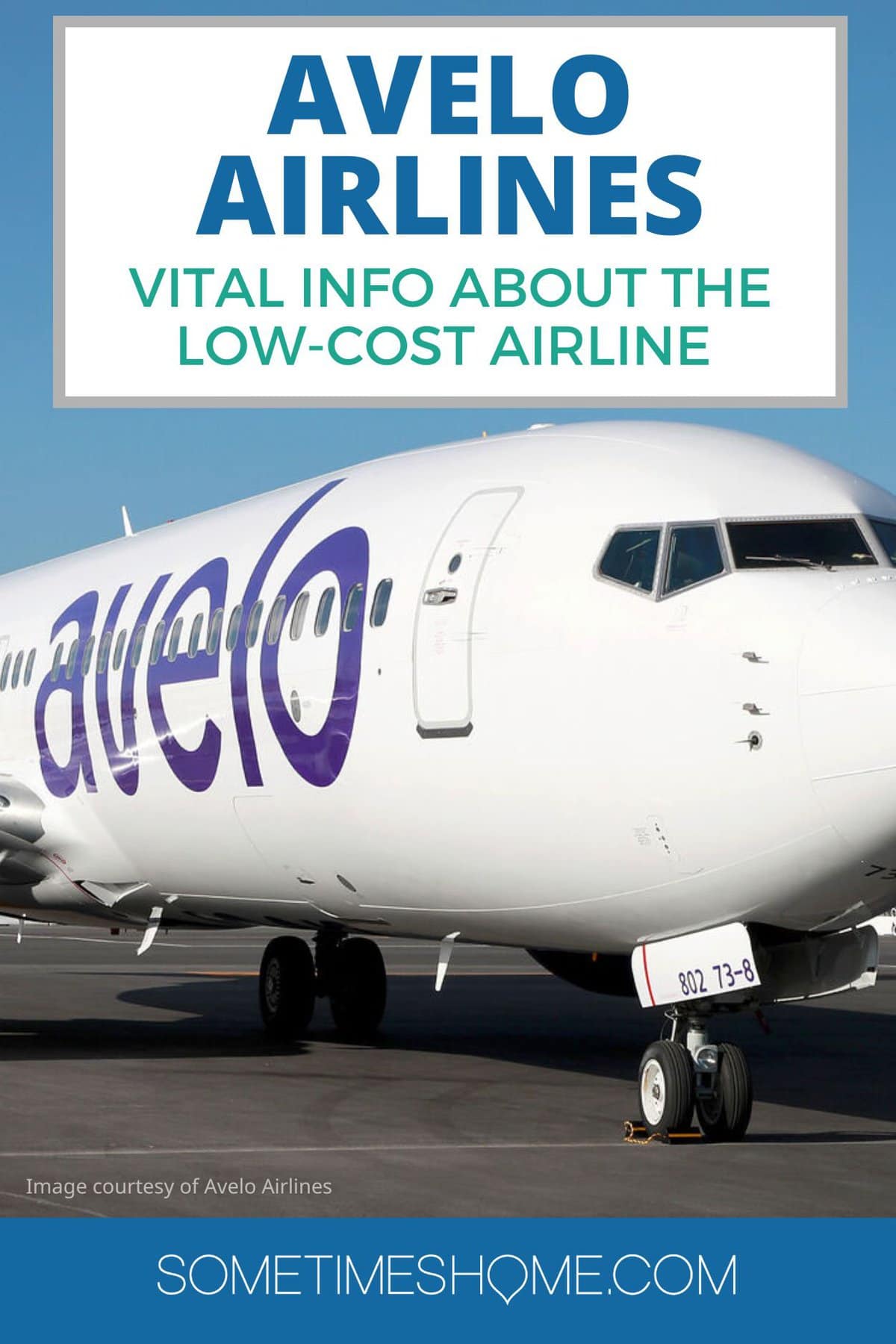 New Approach To Domestic Flights
Post-pandemic, major airlines left nearly 70 cities nationwide, creating an opportunity for a new airline to fill the void. Avelo Airlines is filling that gap.
Furthermore, at least one airport on every flight is small and regional, even if the journey starts or ends at a large hub. This means that people in smaller cities have more summer travel options, thanks to the airline.
The company aims to inspire travel with affordable, nonstop direct flights that minimize consumer frustrations. It adds flights to markets without direct options or cities needing more routes.
An example is the addition of a flight from Raleigh Durham Airport to Palm Beach International Airport, a nonstop option that did not previously exist. Direct flights minimize delays, lost luggage, and cancellations.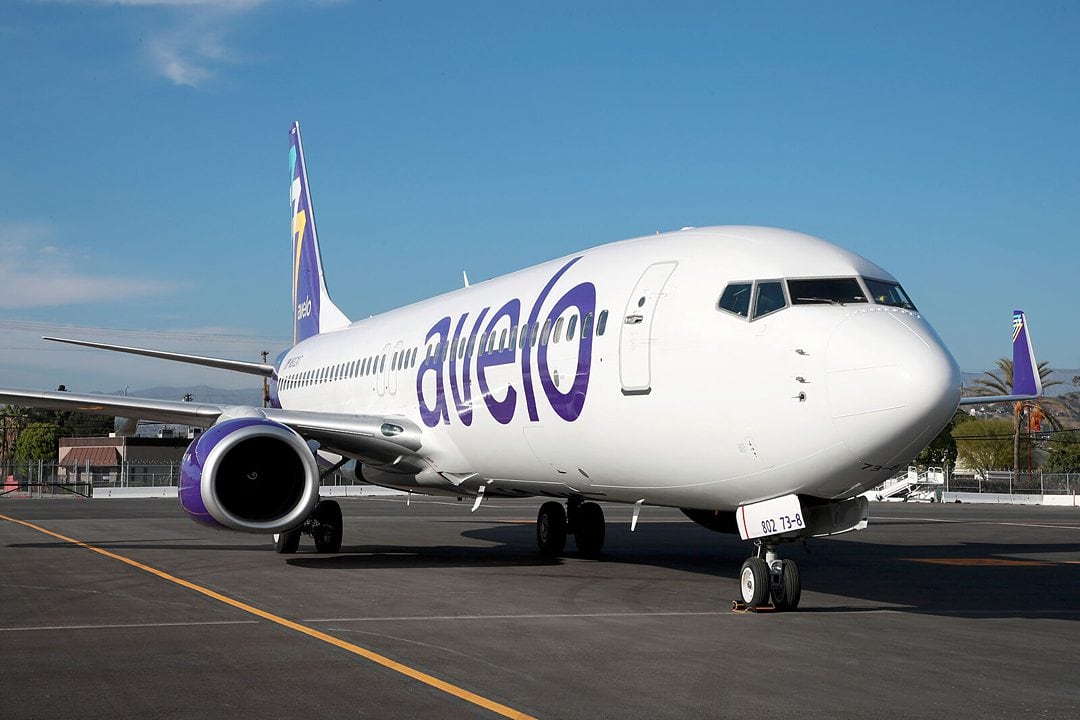 A group of investors and Andrew Levy – who also serves as the company's Chairman and CEO – founded the company with a vision to save consumers time and money.
The airline has flown more than two million customers on over 18,000 flights and has helped people travel since its first flight on April 28, 2021. Family travel expert Alicia Richards of Travels with the Crew can travel between New Haven (HVN) and Baltimore (BWI) quickly and affordably, stating, "Avelo has changed the way I travel. The price of flying on Avelo is half of the price of a major airline and still comfortable and reliable. The low cost of flying on Avelo means I can visit my family more than twice a year."
Routes
Avelo Airlines serves 44 destinations across 24 states with a Boeing Next-Generation 737 aircraft fleet. It has five bases along the U.S. coasts, including Los Angeles' Hollywood Burbank Airport (BUR), Southern Connecticut's Tweed-New Haven Airport (HVN), Orlando International Airport (MCO), the Delaware Valley's Wilmington Airport (ILG) and Raleigh-Durham International Airport (RDU).
Increased direct routes to MCO airport make Central Florida – home of Walt Disney World and Universal Parks and Resorts – more accessible than ever. Conversely, the routes allow Orlando residents to easily fly from Florida to ten destinations countrywide, including Dayton, Dubuque, Kalamazoo, and Charlottesville.
In a press release announcing the route, Levy said, "Orlando – we're growing again! We promised growth when we opened our Orlando base, and now we've added two more nonstop routes: Dayton and Dubuque. These routes make getting to Orlando more affordable and easier than ever, plus they offer Orlando residents opportunities to visit places not previously served by MCO. We believe Avelo's combination of everyday low fares, industry-leading reliability and friendly service will inspire people from across the region to enjoy all Avelo has to offer."
Another exciting route exclusively offered by Avelo Airlines makes it possible to travel between Texas' Brownsville-South Padre Island International Airport (BRO) to MCO or BUR.
City of Brownsville Mayor John Cowen said, "Avelo Airlines' arrival in Brownsville will not only boost our local economy, but also provide Rio Grande Valley residents and visitors with more travel options and flexibility. We wholeheartedly welcome Avelo to our City. This partnership reflects our city's progressive spirit and commitment to fostering connections with the wider world."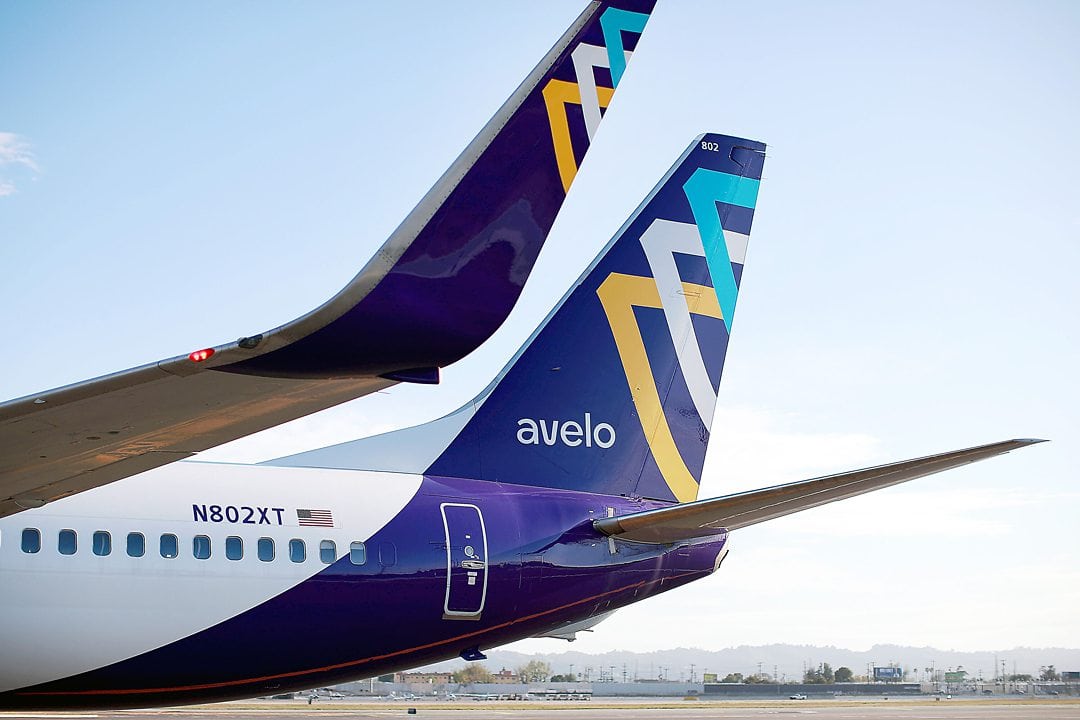 Inclusions and Extras
Avelo Airlines flights start at $49, depending on the airport. The company's unbundled options allow customers to pay for what they want on top of the base airfare, whether reserved seats with extra legroom, checked luggage, priority boarding, pets, or carry-on bags. Additionally, the airline does not charge fees for flight changes or cancellations.
Military passengers on active duty or permanent change of station orders enjoy one carry-on bag and two checked bags for free. These passengers are not subject to excess, oversize, or overweight baggage charges.
Non-military passengers will pay $43 for a carry-on bag or $40 for a checked bag if pre-booked before online check-in. Prices increase to $60 or more when bags are added during check-in or at the airport.
One-third of the seats on Avelo Airlines' aircraft have extra legroom. If you wish to reserve seats, fees start at $11. Priority boarding costs an additional $15, and bringing a small pet onboard costs $125.
Tips for Booking With the Low-Cost Airline
The cost of s low-fare ticket quickly increases with typical consumer additions. A $49 base fare climbs to $103, with a reserved seat and carry-on bag.
But, of course, consumers must be savvy shoppers. Pay for a carry-on or checked bag when you book your flight because it is most affordable during the initial reservation. Sign up for Avelo Airlines newsletters – the company sends promotional codes for 50% off flights and instructions for entering their "Free Ticket Twosdays" giveaways.
Know the Risk
Reserve cautiously, knowing the airline has minimal flight options. In many instances, Avelo Airlines only offers routes once a day, twice a week at regional airports. At major airports, the number of flights to certain airports increase to several days a week, yet there are only one or two flight options per day.
Travel date flexibility will help avoid disappointment if the airline cancels your flight. If it happens, your only other option may be days later.
I booked a June flight on Avelo Airlines between Raleigh and West Palm Beach. Weeks later, the airline notified me that I was booked on another flight, leaving two days before my original desired departure date. I inquired and discovered that Avelo Airlines canceled all Wednesday flights between the two cities.
The schedule change left me with two choices: book with another airline for twice the price or spend additional nights in Raleigh until I could fly on the next scheduled Avelo Airlines flight days later.
Unfortunately, the latter option meant hundreds of dollars more in extra hotel room nights. Though the airline presented me with an alternative and would have changed my flight again without a fee, I ultimately canceled because the options didn't work. Instead, I rebooked on a different airline.
Conclusion
Avelo Airlines is a good choice for a low-cost flight that flies direct, as long as you know what you're getting, where the savings are, and what fewer options mean for your travel schedule.