MTA Metro-North Railroad: Understanding a Major Mode of NY Transportation
You'll be in awe of just how easy it is to escape the city with the help of fantastic public transportation but first, you have to understand how MTA Metro-North Railroad works. We're here to help!
When we travel abroad we absolutely love using public transportation. So why are we so reliant on our cars back in America? We had a recent reminder of how wonderful train travel is on a trip to NYC earlier this year. Because every New Yorker knows the best way to get around is by train.
Disclosure: There are affiliate links in this post, which means we may earn a small commission if you click the link and proceed with a purchase, at no cost to you. We truly only recommend hotels, products, and services we personally use. As Amazon Associates, we earn from qualifying purchases.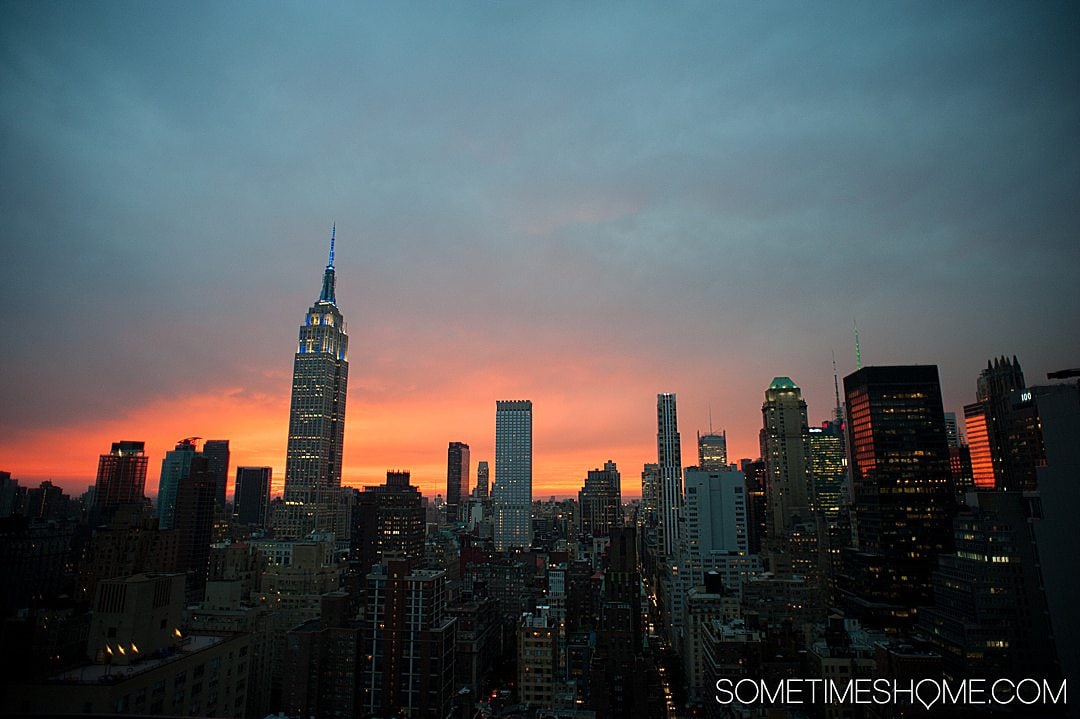 Metro-North is Part of the MTA
Don't be confused if you see "MTA" on the trains. Metro-North Railroad (sometimes abbreviated "MNR") is part of the Metropolitan Transit Authority, just like Long Island Railroad (LIRR) is.
Things to Know about MTA Metro-North Railroad in NYC
Where to Board Metro-North Train within NYC: Grand Central or Harlem
Grand Central Terminal (or Grand Central Station as some people call it)
The easiest place to catch Metro-North from a lot of areas in NYC (Manhattan included) is Grand Central Terminal, located on 42nd St. and Park Ave. (It's abbreviated "GCT" on the Metro-North website.)
Generally speaking, Grand Central Terminal is convenient for many NYC residents and visitors, including if you're coming from Brooklyn, Queens, or Staten Island. Especially if you're staying within 10 to 15 blocks north or south in midtown-east, like at this Parisian-inspired hotel.
Simply take the subway to Grand Central and voila: hop on board Metro-North to continue on one of Metro-North's three lines: Harlem, Hudson or New Haven.
Harlem/125th Street Station
This isn't always the case though. For instance, if you're in Harlem in northern Manhattan, then you have a better option of picking up Metro-North at Harlem/125th Street.
The Harlem Metro-North station is at 125th Street and Park Avenue. Three of the five main lines for MTA Metro-North Railroad pass through here. These lines stop at destinations in New York and Connecticut. They are the Harlem, Hudson, and New Haven lines.
This is great if you want to go from Harlem to the Bronx to visit the NY Botanical Garden, for instance. Or you're already above midtown Manhattan, around 65th St. or above on the east side, and are continuing north.
It usually doesn't make sense to go southeast to Grand Central when you can simply hop on a train from further north along the train line in Manhattan. Here are some scenarios in Manhattan where it makes sense for you to board the train at Harlem/125th street station:
From the upper west side of Manhattan: if you're already in the 70 street or above, like at 90th street, for example, simply take the red subway line's 2/3 train northeast to 125th street. Switch to Metro-North there.
From the upper east side of Manhattan: at 86th street, for instance, take the green subway line 4/5/6 train to 125th street. Then walk a few blocks west to Metro-North at 125th Street and Park Avenue where you'll pick up the MTA Metro-North Railroad.
You can feel good about using an eco-friendly way of travel when you choose trains. They don't pollute the air like cars do. And of course, the train is always fun for being fully present with a friend you're traveling with or getting extra work done.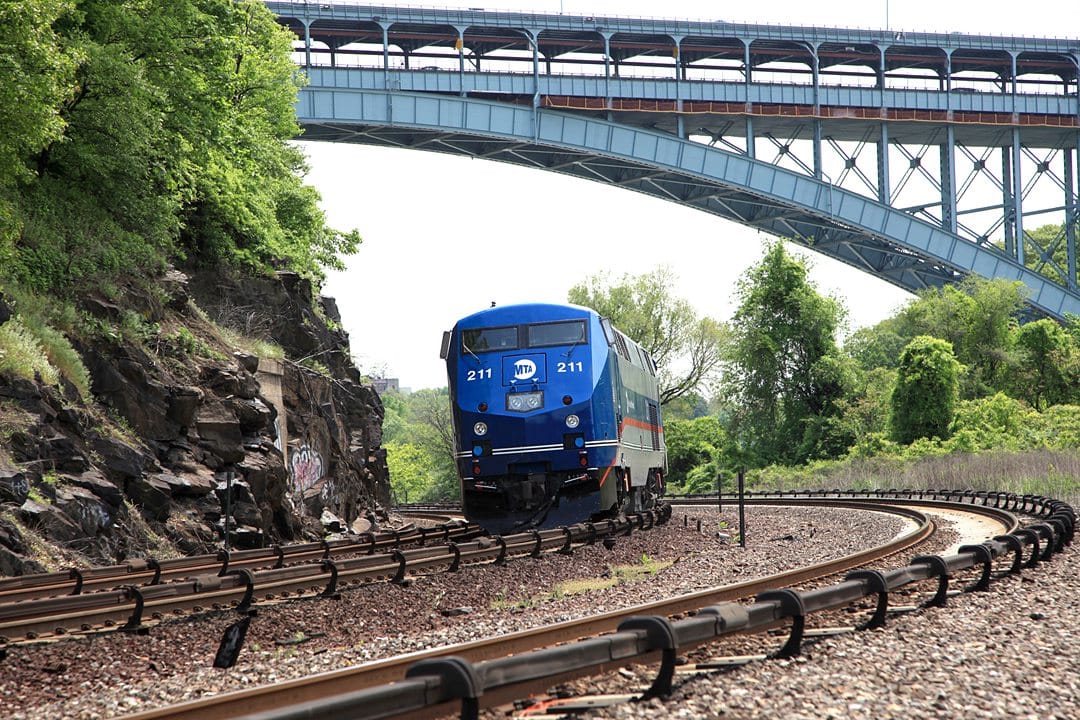 An Important Note on the Size of Grand Central Terminal
Grand Central Terminal (GCT) is LARGE. And it can be confusing if you've never been there.
Leave yourself plenty of time to arrive, buy tickets, and potentially wait in line if you need to clarify the tickets you need at a ticket window instead of a machine, discover which platform your train is leaving from, and then time to walk there.
And if you're touring New York City and you've never been to GCT be sure to allot time to see it. Because it's really impressive and beautiful! It's one of my favorite places in NYC.
Our suggestion is to book a Secrets of Grand Central Tour for another day or before you head to your destination on Metro-North Railroad. The one-and-a-half-hour tour is very affordable and shares SO MUCH information about GCT, including why it's a NYC icon and how it was restored years ago. It's fascinating!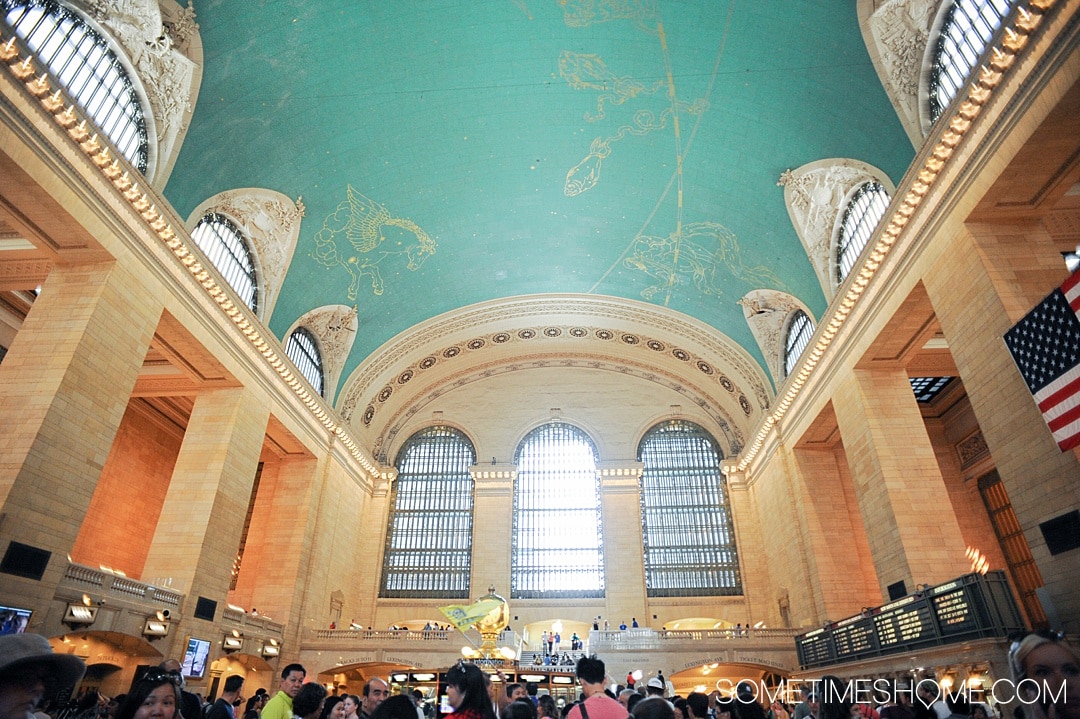 Purchasing Tickets for MTA Metro-North Railroad
Tickets can be purchased onboard, however, there's an additional fee you'll pay to do so. We do NOT recommend this.
Instead, download the free MTA eTix app on your smartphone and you can purchase tickets from there.
Purchasing Tickets on the MTA eTix App
There are three things to keep in mind when you do this:
Create an account to log into the app ahead of time: Don't wait until the last minute to download the app. You need to create and register an account once you download it and you won't be able to do that as the train arrives. Leave yourself five to ten minutes to register an account.
Make sure your phone has plenty of battery: If your phone is about to die you won't have a way of accessing your ticket to show the train MTA employee. More importantly, you'll need juice left in your phone to show your return trip ticket hours later. There are a few outlets on the train if you bring along a phone charger, but I wouldn't rely on it. (The outlets are usually by the seats closest to the train car doors.)
Activate your ticket on the app before boarding the train: I usually do this as I am literally stepping onboard with the click of a button. (Purchased tickets are in your "Ticket Wallet" on the app.) Don't do it too far in advance of your train time because it's only active for a certain amount of time. You cannot deactivate a ticket once it's activated.
How Long do MTA eTix Stay Active?
The tickets purchased on your app are valid for the same amount of time as paper tickets: 60 days.
However, once you activate a ticket on the app it's only active for a small amount of time. They don't reveal exactly how long on their website, but we suspect it's only for that day or a few hours. (They say it's active for the "duration of your trip" on their site and the longest ride is only a few hours.)
Reminder: once you activate a ticket you can't deactivate it.
Purchasing Metro-North Tickets a Ticket Window
Another option is to purchase the tickets in person at a ticket window with a real person or automated ticket machine:
Ticket window: They're not open 24/7 but they have pretty good hours. This is a great option if you're a little confused about what ticket you have to purchase and want to ensure you're buying the right one. If this is the case, allow extra time at the station. This way you'll have PLENTY of time to wait in line to purchase the ticket, then get to the train platform, then make the train. There's very often a wait for ticket windows at Grand Central, especially during peak hours.
Ticket machine: They're located all over Grand Central Terminal or near the train station platform at your train stop.
You know the saying "measure twice, cut once"? Be sure to do that when purchasing your ticket at a machine or online because once it's yours, it's yours. They say you can return it within minutes in the app, however, it's barely worth the extra $10 refund fee if you were only buying a $20 roundtrip ticket, to begin with.
Peak or Off Peak Train Tickets
Be sure you're purchasing the correct type of ticket for the time you want to travel. Though tickets won't expire within a day (they're good for a few weeks) the time you want to travel affects the ticket you need. There's "Peak" or "Off-Peak".
The MTA website states the following about peak travel from NYC:
Peak fares apply to weekday trains that leaves GCT between 6 AM and 9 AM or depart GCT between 4 PM and 8 PM.
The rest of the time is considered Off-Peak. Try to travel during Off-Peak times if you want to save a bit of money on train tickets.
Estimating the cost of your ticket ahead of time is simple. Here's the easiest way to do it with the Fare Information tool on the MTA site:
Make sure you have the "MNR" tab selected, for Metro-North Railroad.
Then input the necessary information, including what stations you're traveling to and from, and what time you want to leave or arrive by.
When the results come up click on the train you want to select by pressing the right arrow (where we pointed to with a red arrow on the screenshot below).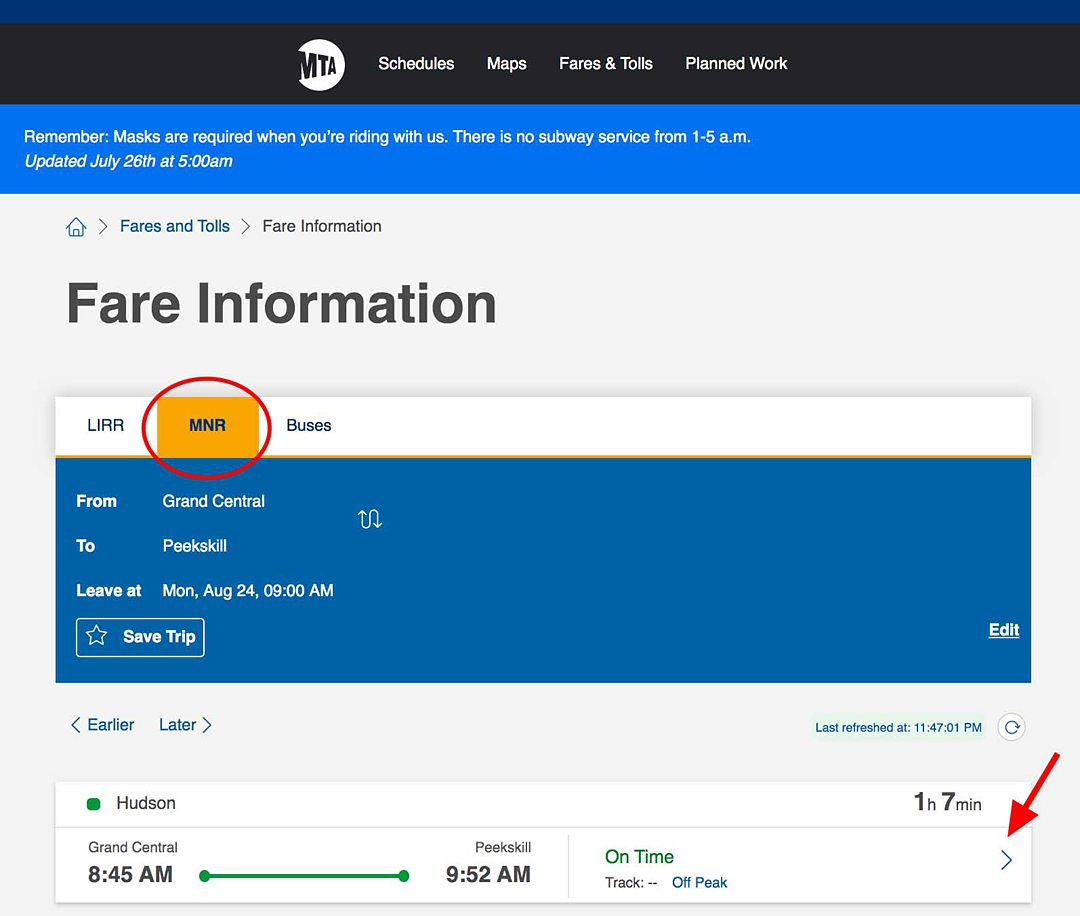 Then another box pops up indicating the trip information. There's a tab next to "Trip Information" that says "Fares". We've boxed it in red below. Click that.
Voila! Your fare options appear. If you'll be traveling round trip of course you'll want to locate that price, where we circled below.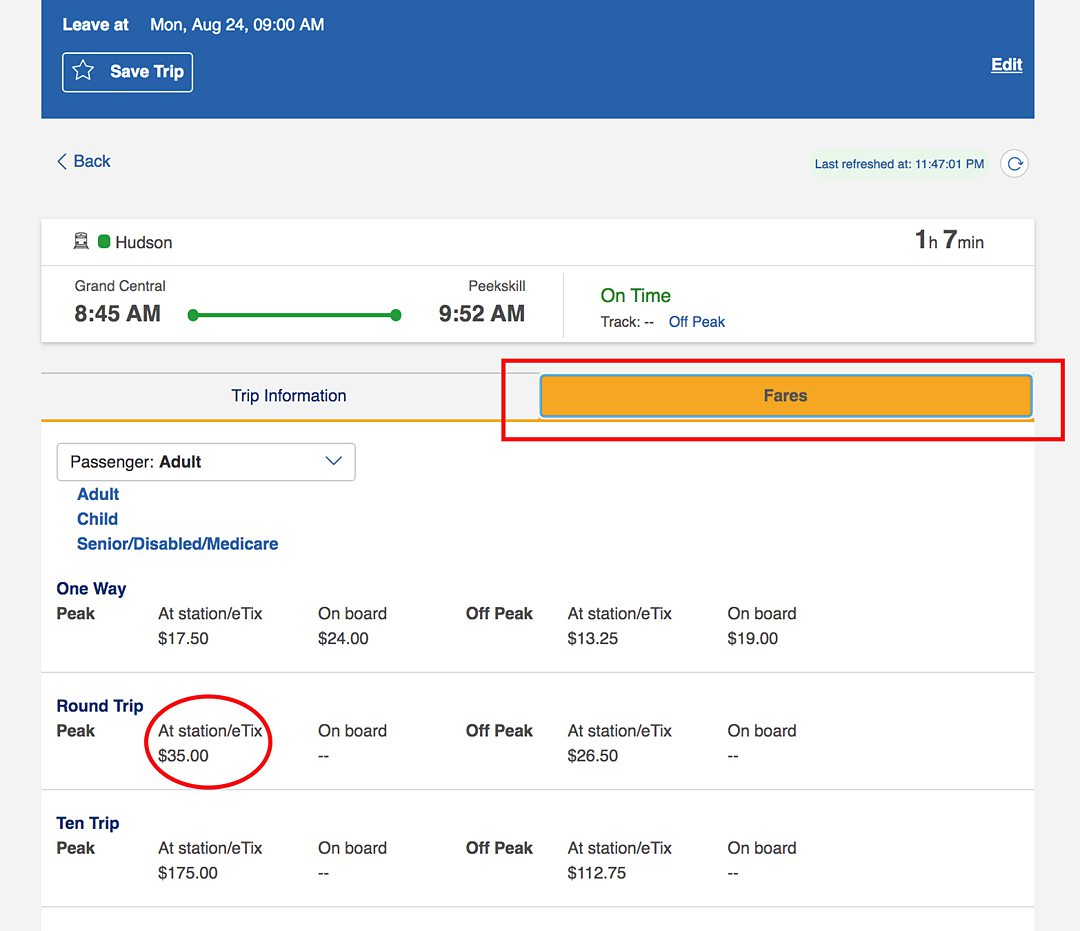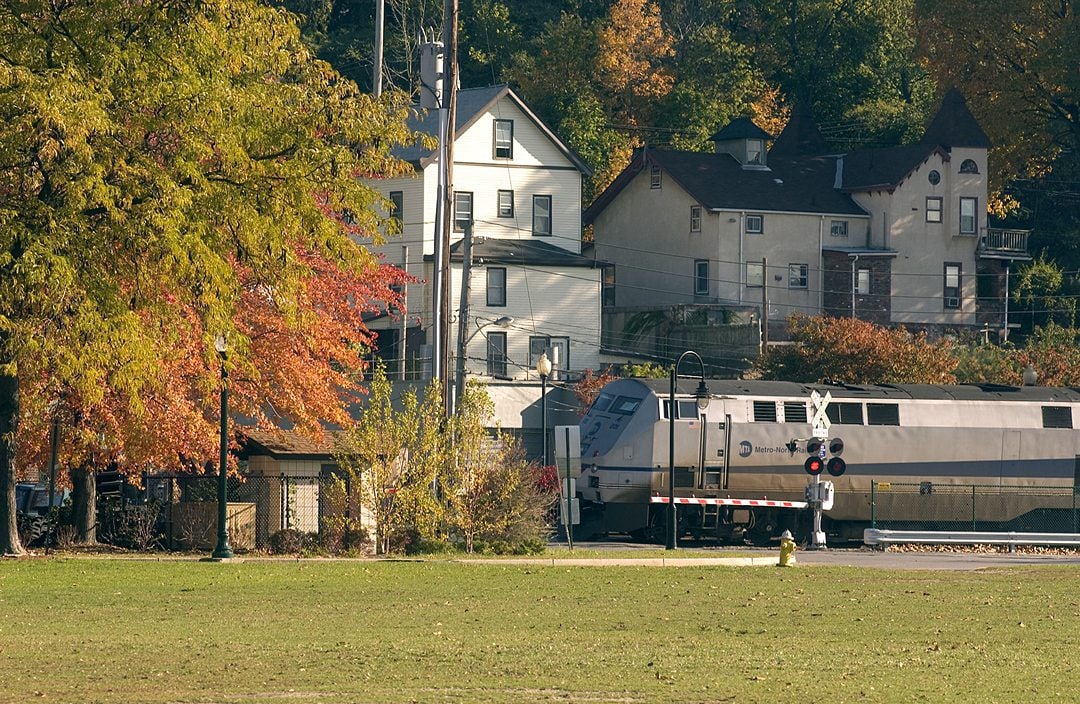 Train Schedules
Train schedules are available on the MTA eTix app or online on the MNR tab. Trains generally run on time but if they're delayed you'll be notified on the train platform. You have to plan for it to be on time, though, because the train won't wait for you. You must be waiting and ready to go!
The exception is at the start or endpoint. So, for example, if you get to Grand Central and your train is leaving from Platform 16 at 10:21am and you arrive at 10:19am it is likely the train is already there with the doors open. You are welcome to board at this point. But it's only waiting for you because this is the start of the train line.
That's not the way it works for any stops between the first and last. The doors merely open momentarily for you to board or leave the train. If I had to guess from years of experience with MTA trains, I would say that the Metro-North train doors open for about 30 to 50 seconds on a platform.
If you miss your train there's likely another one within the hour. This depends on the popularity of the train line/stops and time of day. There are fewer scheduled trains during Off-Peak travel times. Peak travel times have more.
Wifi Onboard MTA Metro-North Railroad
Unfortunately, there is not Wifi onboard Metro-North trains. We've somewhat enjoyed Wifi onboard trains when we travel. Like when we traveled from Madrid to Zaragoza. But the wifi's truthfully never reliable anyway.
There isn't Wifi on Metro-North trains like there isn't Wifi on Long Island Railroad.
This is why we recommend a Skyroam wifi hotspot if you need to work while you travel. It allows us to rely on the hotspot for a connection, independent of whether we're on trains or in a car, for instance.
Metro-North Tours and Package Deals
We recently learned that Metro-North partners with many destinations to offer discounted pricing on train tickets and attractions. WOW – our minds were blown! Isn't that a great partnership? How did I live in NYC for so many years and never know that? Well, as Oprah says, "When you know better, you do better."
How do you get your hands on any of the packages they offer? Simply purchase one at any station with a full-service ticket vending machine. The only catch is you can't purchase it at the station where the package is. In other words, you cannot purchase the Dia:Beacon getaway package at the Beacon Station. Yet if you're at Grand Central Terminal and want to purchase the Dia:Beacon package, you can.
We have our eyes on so many destinations and tours, including a West Point tour, visiting Woodlawn Cemetery and Conservancy, enjoying New York Botanical Garden, seeing Lyndhurst Mansion, and admiring Cold Spring on the Hudson.
Be sure to check the destination you're traveling to and the Metro-North Getaways website for additional savings. There are a lot of establishments in certain cities, including restaurants and shops, where you'll get extra savings on purchases simply by showing your train ticket.
Thank you to Metro-North for providing additional images to use for this post.
Visiting New York? Also check out: