North Carolina State Fair Photos
Alright so the first thing that comes to mind is, "The North Carolina State Fair is the real deal…" in terms of State-Fairness…I suppose. There is fried food galore, there are rides, funhouses, "sideshow" acts, and agricultural displays aplenty. This northern girl was feeling like not only was it a fun activity to do on a Monday afternoon with some friends (while she tries to have some semblance of a work life balance with her professional life) but that she was in the midst of a culturally educational moment. For a few hours.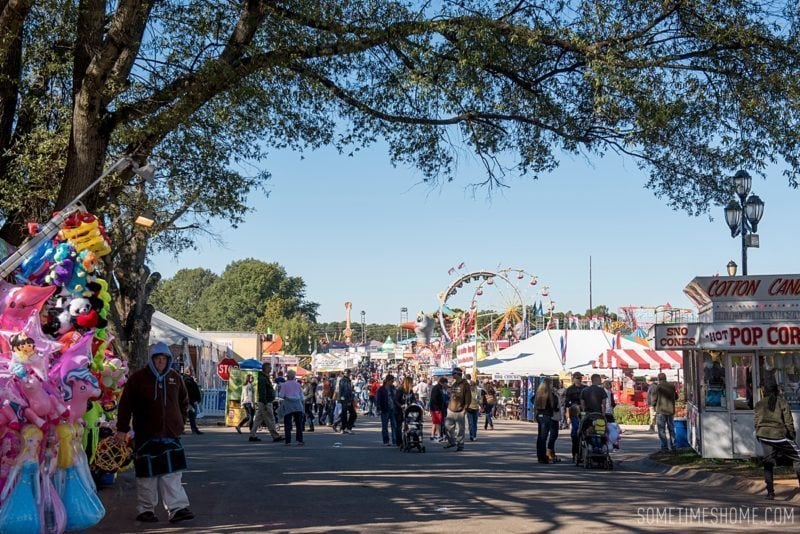 I was a bit overwhelmed driving to the fair. I had checked their website ahead of time (and saved a couple of bucks by purchasing a ticket online ahead of time too) so I knew that parking was…somewhere. I passed a good amount of lots that were charging for it but don't be fooled – those lots are on the property of local homeowners. (Good for them to make money off this, I suppose!) but I wasn't looking to spend a ton of money on my afternoon at the fair. It took some time but I found the free parking area – it's off Trinity Road, by one of NC State's stadium's.
I immediately found my friend Lexi (check out her awesome blog, y'all, Glitter Inc.!) and her adorable daughter, Scarlett. Once her husband Mike arrived….we were all noses towards fried snacks. Onward!
It wasn't long until we found this gem so I'm simply going to start on a high note here: if you go to the fair this year you MUST get the fried Girl Scout Cookies! We got the Samoas, which we saw are Caramel deLites at the stand. (I am confused about the difference between the two but if you read this hysterical article, you'll learn they're pretty much the same thing.) I know what you're thinking, "How can you decide between the deep fried peanut butter pickle, the deep fried Tootsie Roll wrapped in bacon or the deep fried Girl Scout Cookies?" (Let's face it – at that point the mini donuts are out.) Well, simply – childhood people, childhood. And with people always raving about deep fried Oreos we were determined to be ahead of the trends.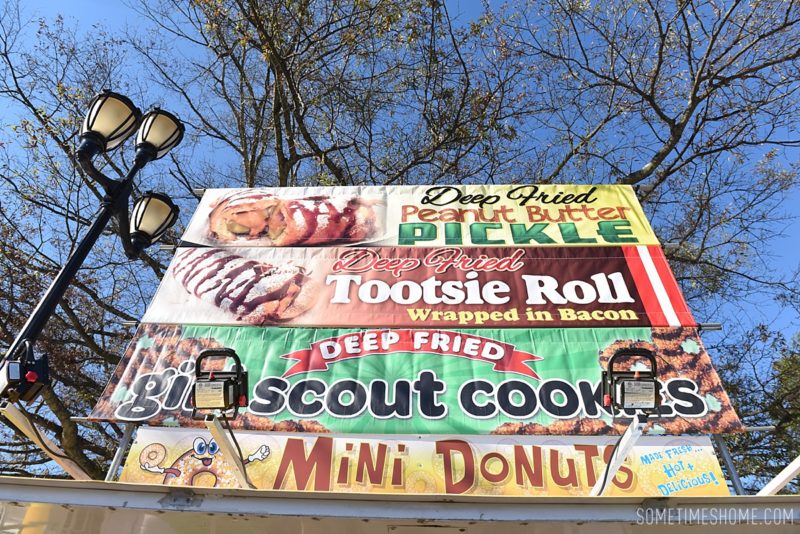 Crap. It's $6 for 5. Do we even want 5? There's just three of us eating them. Do we want to spend the money on 5 fried cookies that are inevitably bad for us? Ummm…okay.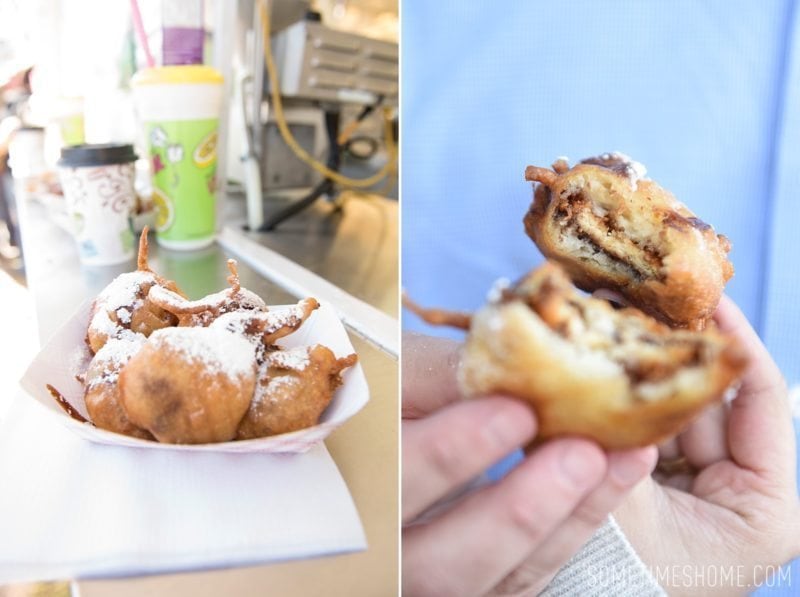 WHY DID WE EVEN QUESTION THIS?! These are AMAZING!!!! Naturally, I'm now telling everyone I can to go here and get this and you can die happy.
Okay, back to Earth. I think the first thing that was purchased was Lexi + a Lime Fizz, minus the fizz (which is the omission of club soda). Lexi and I had a moment here –  because there was a sign that said you can order it "diet" (who said you can't be healthy at the state fair?) and when the man used Sweet n Low over all other low calorie sweeteners (or what I call "fake sugar") we realized we're one in the same: Sweet n Low loyalists! If you're one of us (and were raised on it) you'll understand. We were all veklemp. (Sorry Splenda/Sugar in the Raw/Equal/Simple Syrup supporters. We know you can't relate.)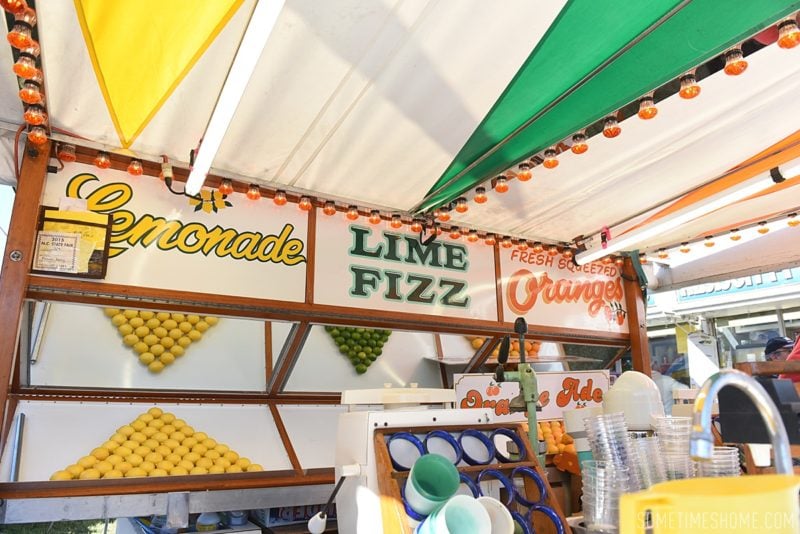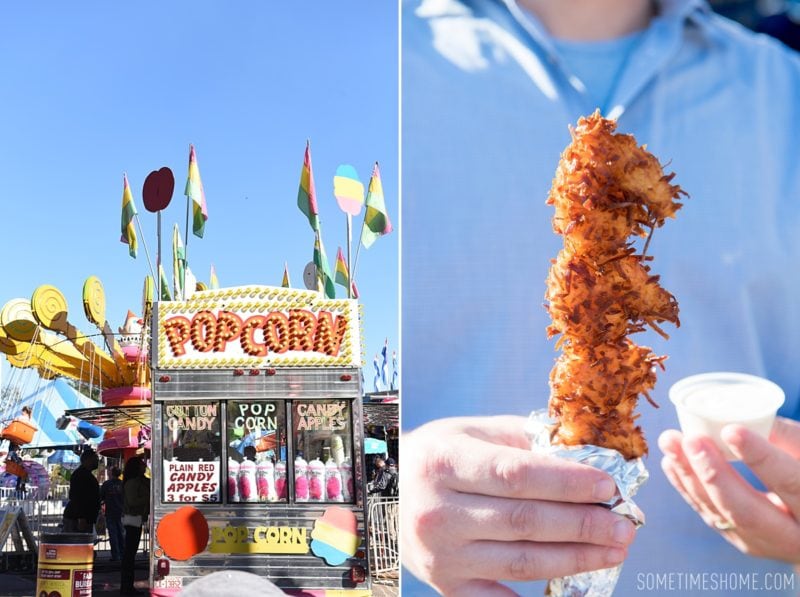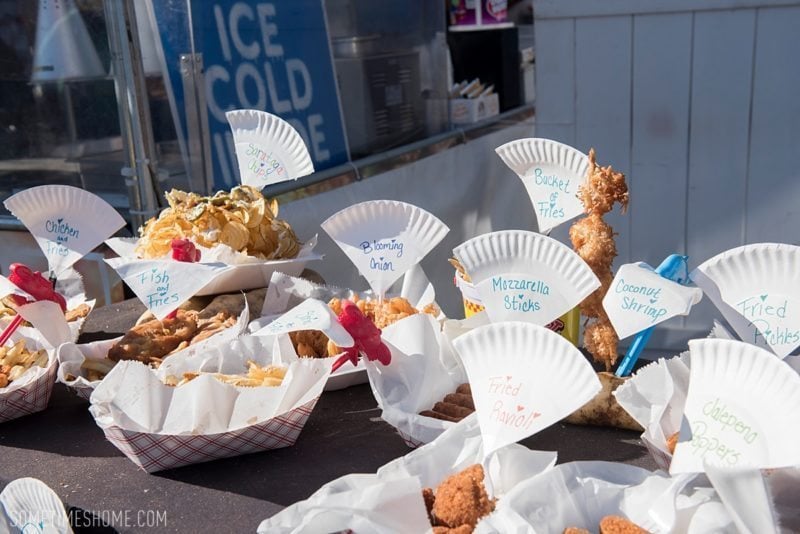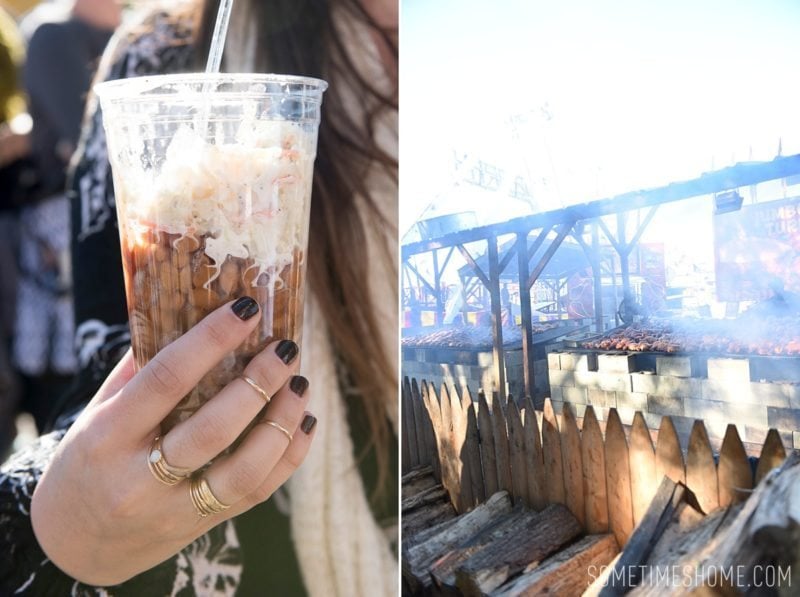 There was fried food EVERYWHERE. Like the display below. But above – a ha! We found the second fair food group: BBQ! (I believe the third was a tie between corn/popcorn and ice cream/snowcones.) Miss Lexi is posing with a fabulous "BBQ Sundae" containing pulled pork, baked beans and cole slaw. A couple in front of us said, "We get one every year!" And above to the right, I ask you, "How many turkeys had to die in the making of this turkey-leg monstrosity?"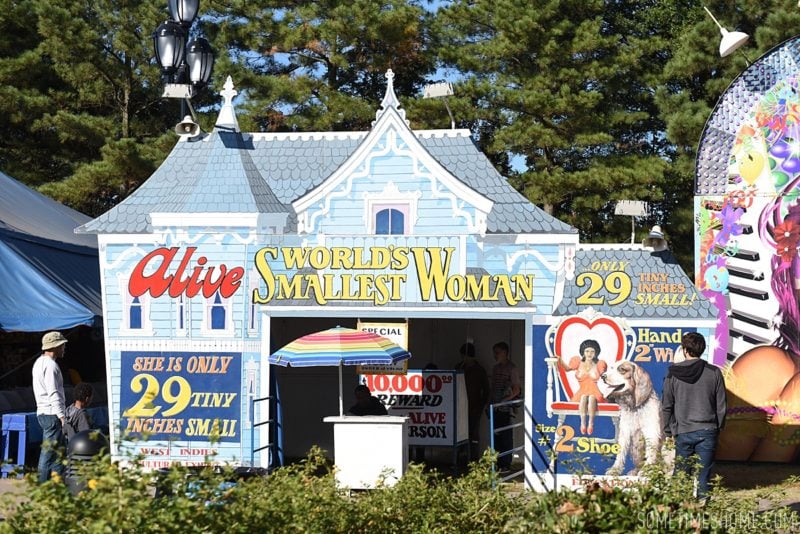 There were, what I call, sideshows like the above rather frequently once we noticed them. Like, "World's Tiniest Horse!" and "Beautiful Head of a Woman….Ugly Body of a Snake!" We didn't do any of them. I mean…gotta save some goodies for next year, right?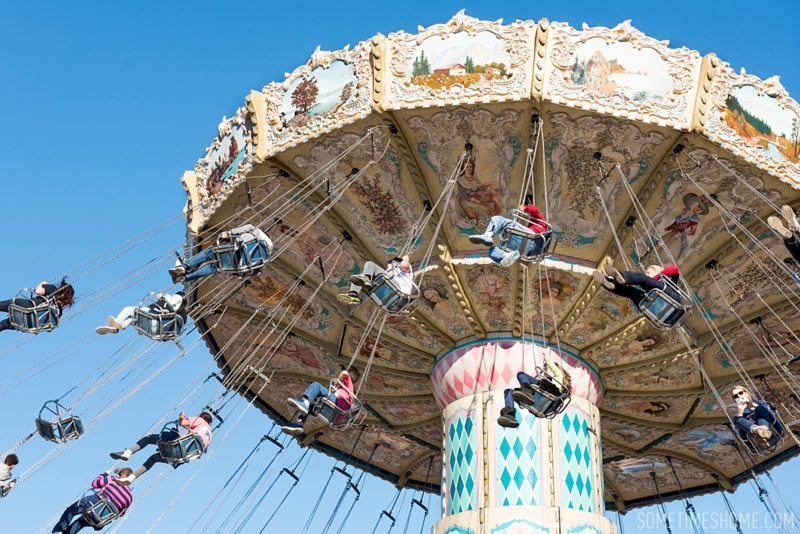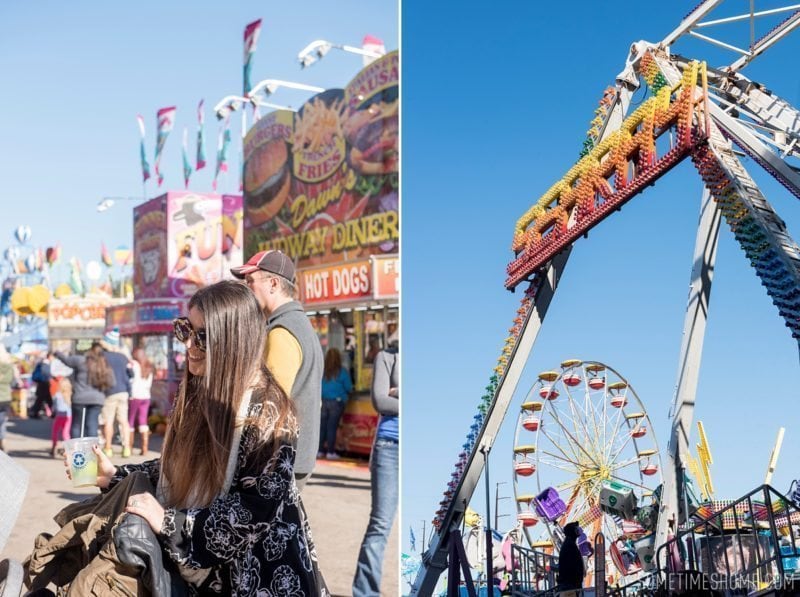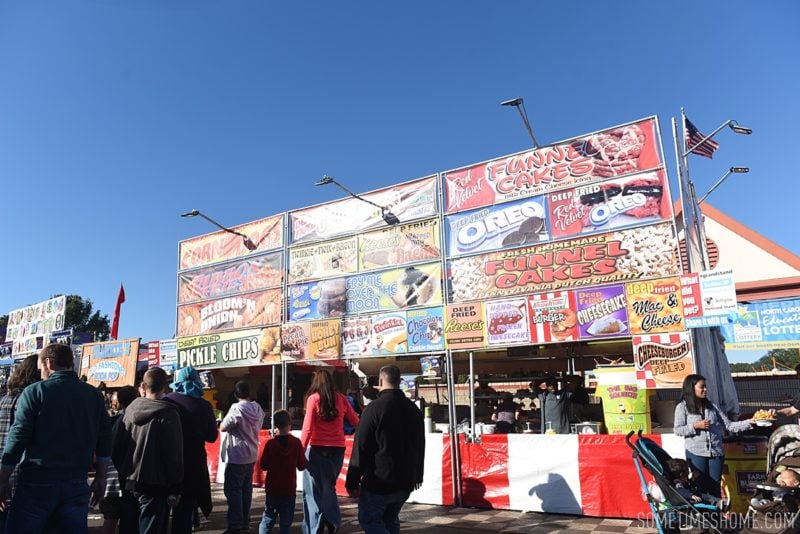 Alright, please, please read the options on the stand above. A few favorites: "Twinkie + Twix + Bacon" and "Deep Fried Reese's Wrapped in Bacon." Dreams come true, people. In North Carolina. (I wonder what the Texas State Fair is like.)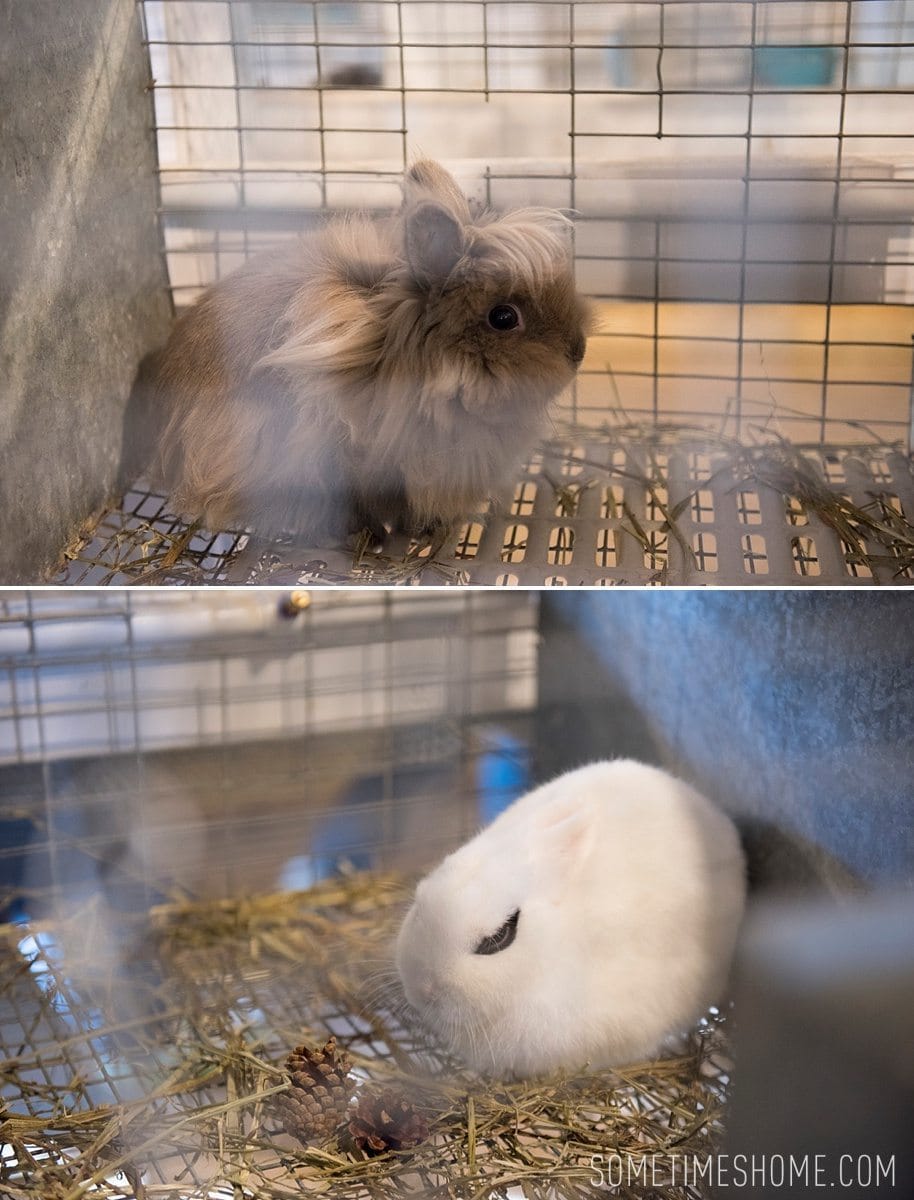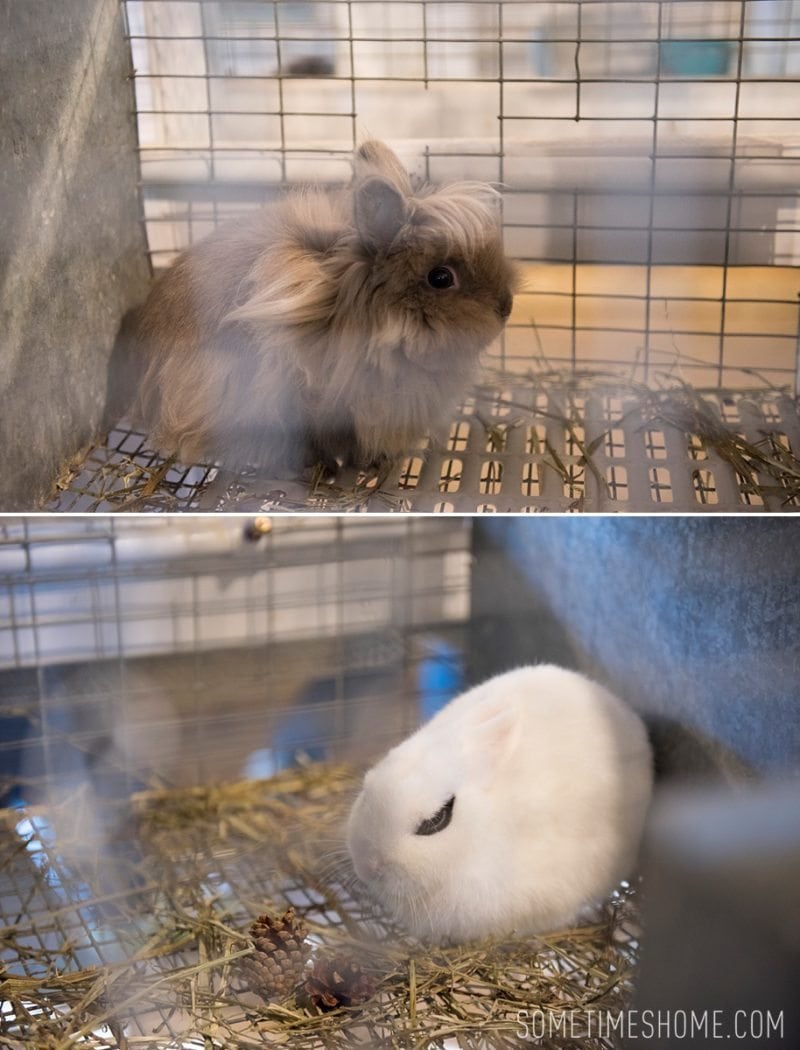 If I have one regret of the fair, it's not purchasing a bunny from the Rabbit Barn. This bunny has EYELINER! She's a natural fashionista!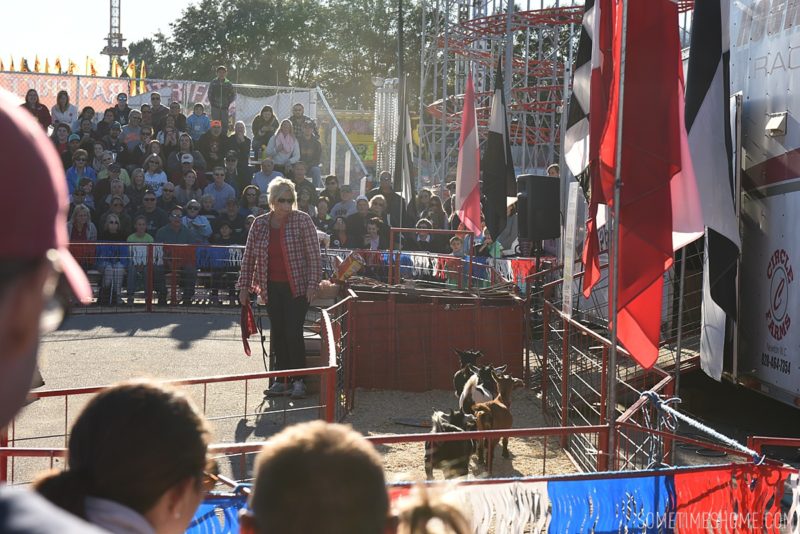 After the pig racing (I know what you're thinking – but Mikkel, those are goats! And to you, I say, you get a bonus goat race after the pig race! Hold up – can we discuss the great pig nose on Mrs. Racer up there? Amazing! She's in the spirit of the arena, which I commend) I said goodbye to Lexi, Mike and Scarlett and passed the wonderful Flower and Garden Show on the way out. I have to admit I was skeptical, thinking, "It's probably not the same as Epcot's Flower and Garden Festival…" but I took a stroll and it was quite lovely. It's tucked away but easy to notice the entry (especially if you enter through Gate 8) and there are some very tranquil spaces there. And adorable themed cubes of land that the fair seems to plot out for vendors to showcase their work. There's even a really cute scale model train display.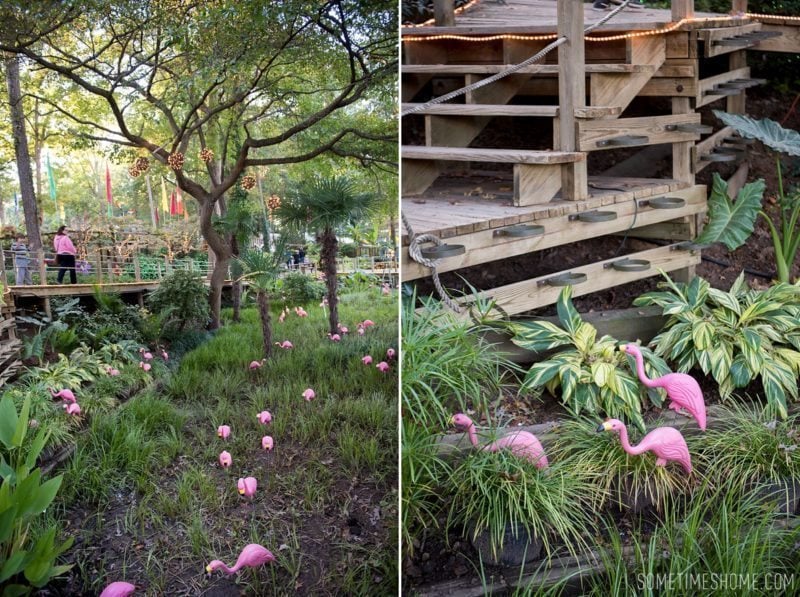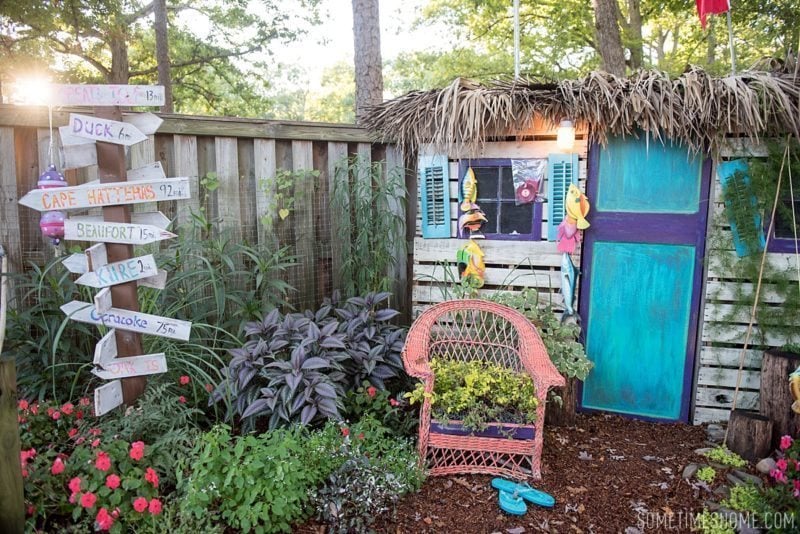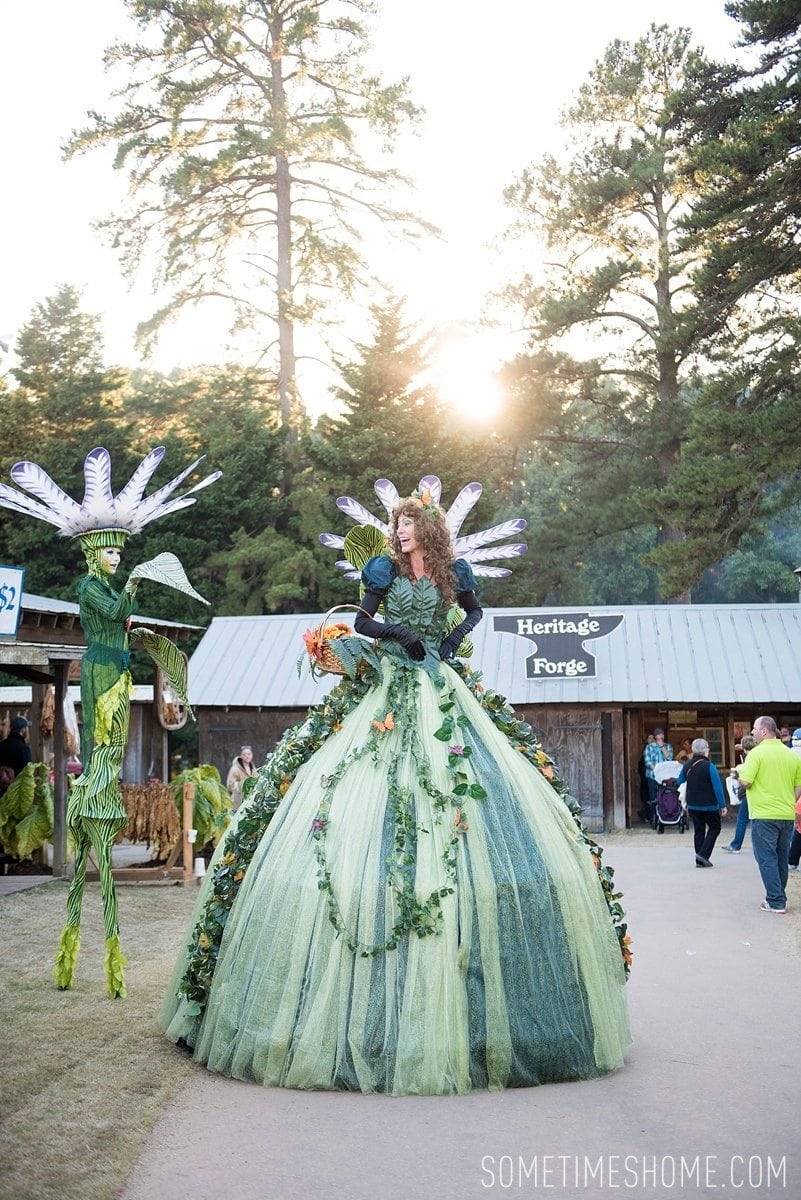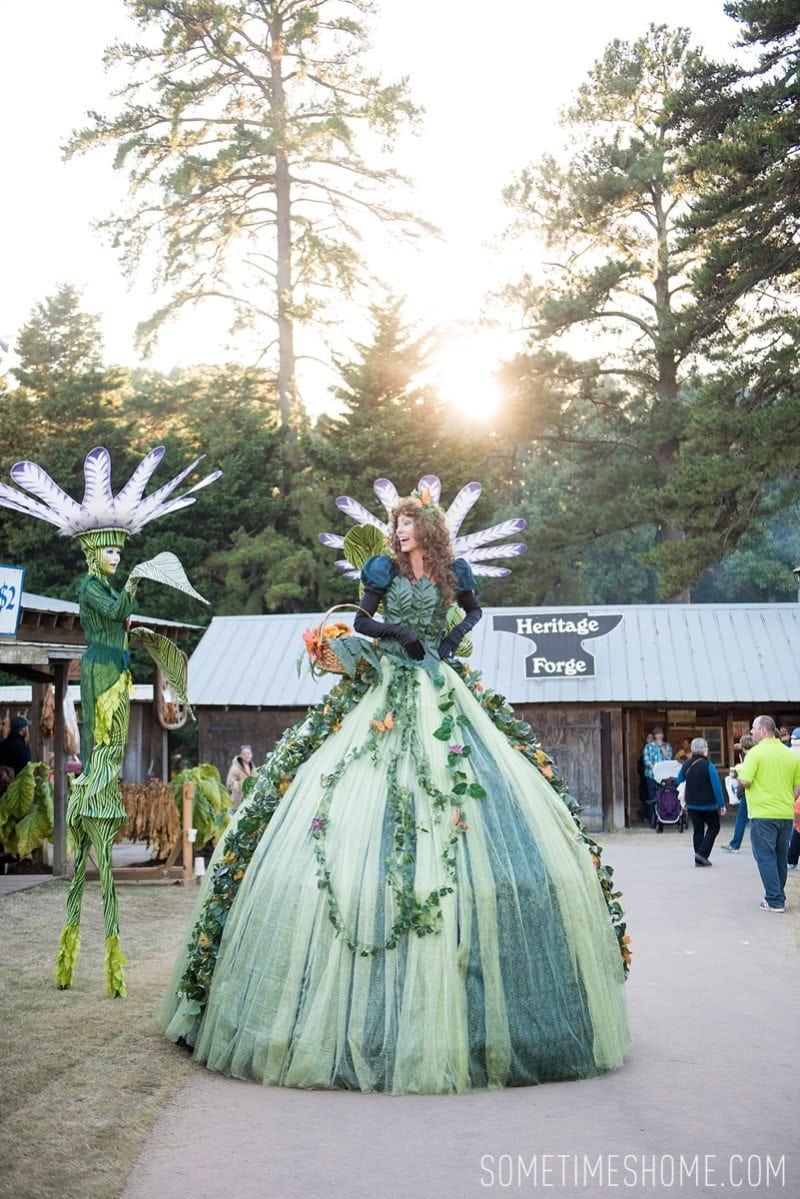 My overall thoughts are:
Wear comfy shoes. I definitely felt like we got a lot of exercise from walking around.
Bring cash. I don't know if places accept credit cards but it didn't seem so. It's kind of expensive, especially if you're there all day with kids who want a lot of goodies and to go on a lot of rides.
 Wear sunscreen. I wish I brought some – though it's fall and there's a chill in the air the sun can be strong and there's barely trees to shield you.
And lastly, be prepared to have fun! And eat a salad for dinner.
Until next year!
What's the best or most unexpected thing you've ever seen or had at a fair?