The One Tour That Altered My Perspective of Paris
Perhaps you think of strolling past the Eiffel Tower with a glass of wine and baguette under your arm when you think of Paris. Or maybe you dream of a boat ride on the Seine, with the bells of Notre Dame Cathedral starting to chime as you dash past the epic church from the water below. Yet you most certainly don't think of darker times. I took one of the most unique Paris half day tours walking through the city of lights. But the lights were once turned out. This one tour changed my perspective of where this city has been in its history and broadened my view in a very real way.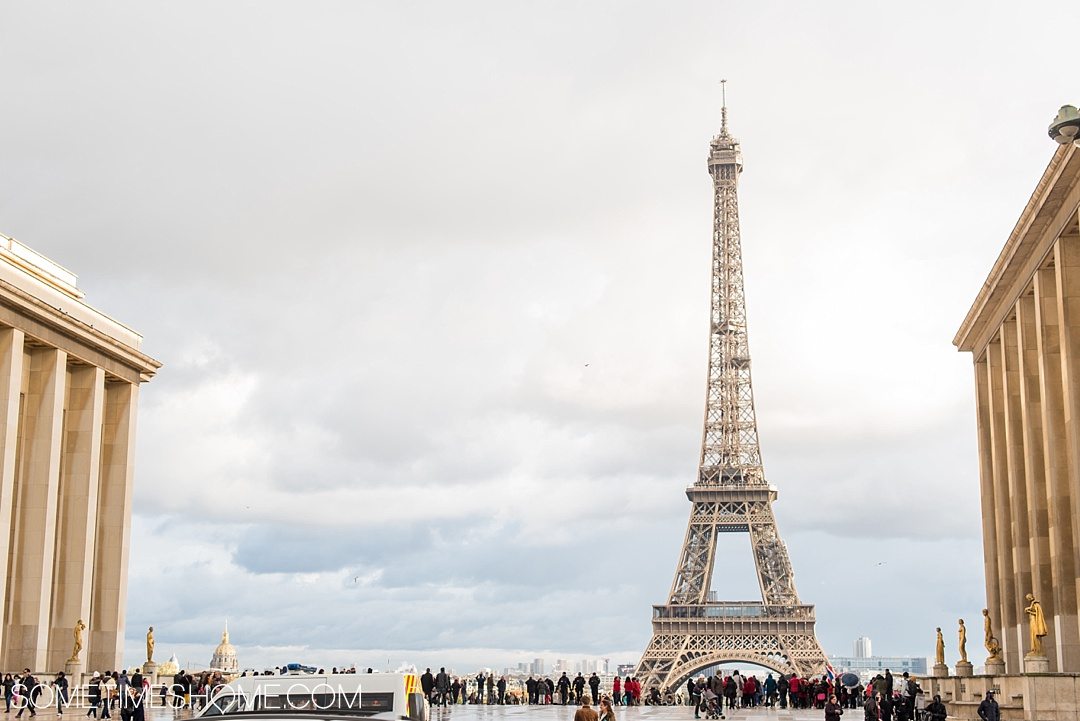 Our Knowledgeable WWII Guide
I'm mentioning our guide, Nigel, first because I am certain most Paris half day tours aren't as fortunate to get such a knowledgable and friendly guide. His passion for the subject of the Nazi's occupation in France during WWII is apparent (particularly Paris, in this case). The names, facts and figures he was able to share was incredible. I am not, by any means, a history buff let alone an enthusiast of war knowledge. Yet one cannot help but be positively inspired to learn more after being exposed to his contagious energy for the topic.
Nigel is also a professor, author and offers private tours including specialized arrangements for expert scouting for Paris film locations in TV production and for films. His breadth of knowledge on the subject is awe-inspiring.
Start of this Paris WWII Tour
We began the tour at a specific address provided after booking the tour, near the Eiffel Tower in the 7th Arrondissement of the city. The communication was clear but the reason for the meeting place remained a mystery until we started. The four of us intently listened as Nigel explained the answer to, "Why here?" What he shared after was insight into the beginning of the occupation in Paris. It's a story you may think you've heard before – the "How did this happen?" question in regards to Nazi Germany infiltrating European nations. Though it really hits a personal note like never before – never before in school or textbooks, or novels or museums – when you're standing in front of the apartment building and your guide shares the story of the heartbeat of a family whose future lay ahead and vibrant until the "lights out" began. (The Paris half day walking tour is appropriately named, "Lights Out – Paris Under the Occupation".)

Do you Need Prior Knowledge of WWII to Appreciate the Tour?
You really don't need to know anything about WWII to take the tour. Your guide is equipped with a book that includes really helpful prints – from maps to portraits of key figures at the time – to assist in your education and backstory. So fret not if you're not a history buff or you're not really sure when (or how) the war started. All you really need is a desire to learn about the world and the city you're standing in.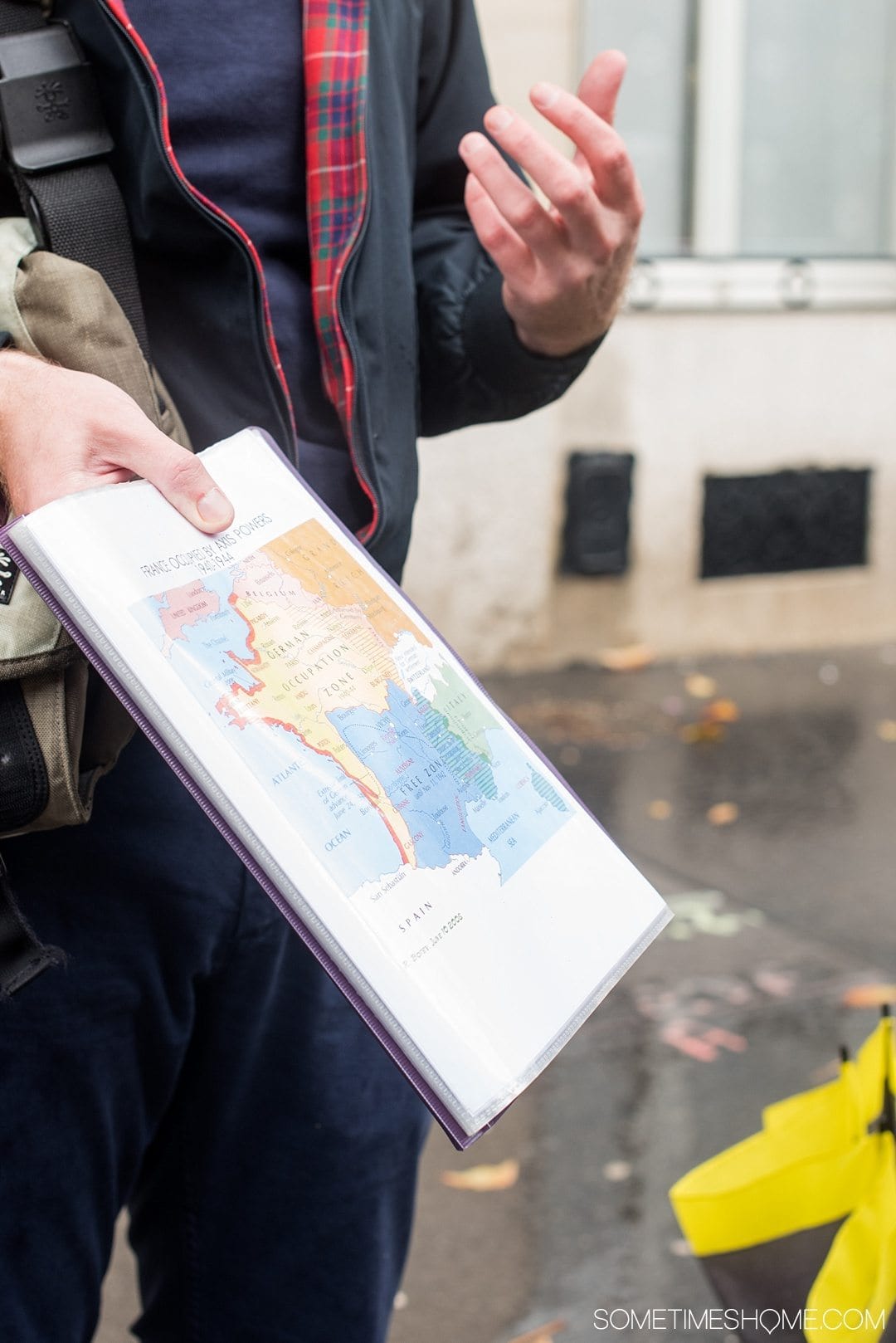 Neighborhoods, Walking and Duration
This truly is a walking tour. It covers many hours and locations. You take the metro twice during the tours to cover more ground in a few hours and to learn about a particular part of the history that happened near one station that Nigel shared with us.
The day we went it rained. Rained hard, grey, windy and cold! But Nigel was hardly effected and a true pro, guiding us through the inclement on-and-off-again storms being sure it didn't deter from the tour. It often rains in Paris (a lot actually) so be prepared with an umbrella in case clouds are in the forecast! Be sure to wear comfortable shoes and bring water. Our tour was during autumn and I was glad I had a jacket, gloves, a scarf and a hat (and tissues for a runny nose).
It takes the better part of a day; we met at 2:00pm and the tour extended past 5:00pm. (The tour says it takes between three to four hours so if you're making dinner plans that evening be sure to do so for after 7:30pm if you plan to go back to you hotel first to freshen up, to be on the safe side.) It's definitely one of the Paris half day tours you get your money's worth from in education and sights. We started near the Eiffel Tower and ended at a museum at the Jardin de Tuileries in the 1st Arrondissement.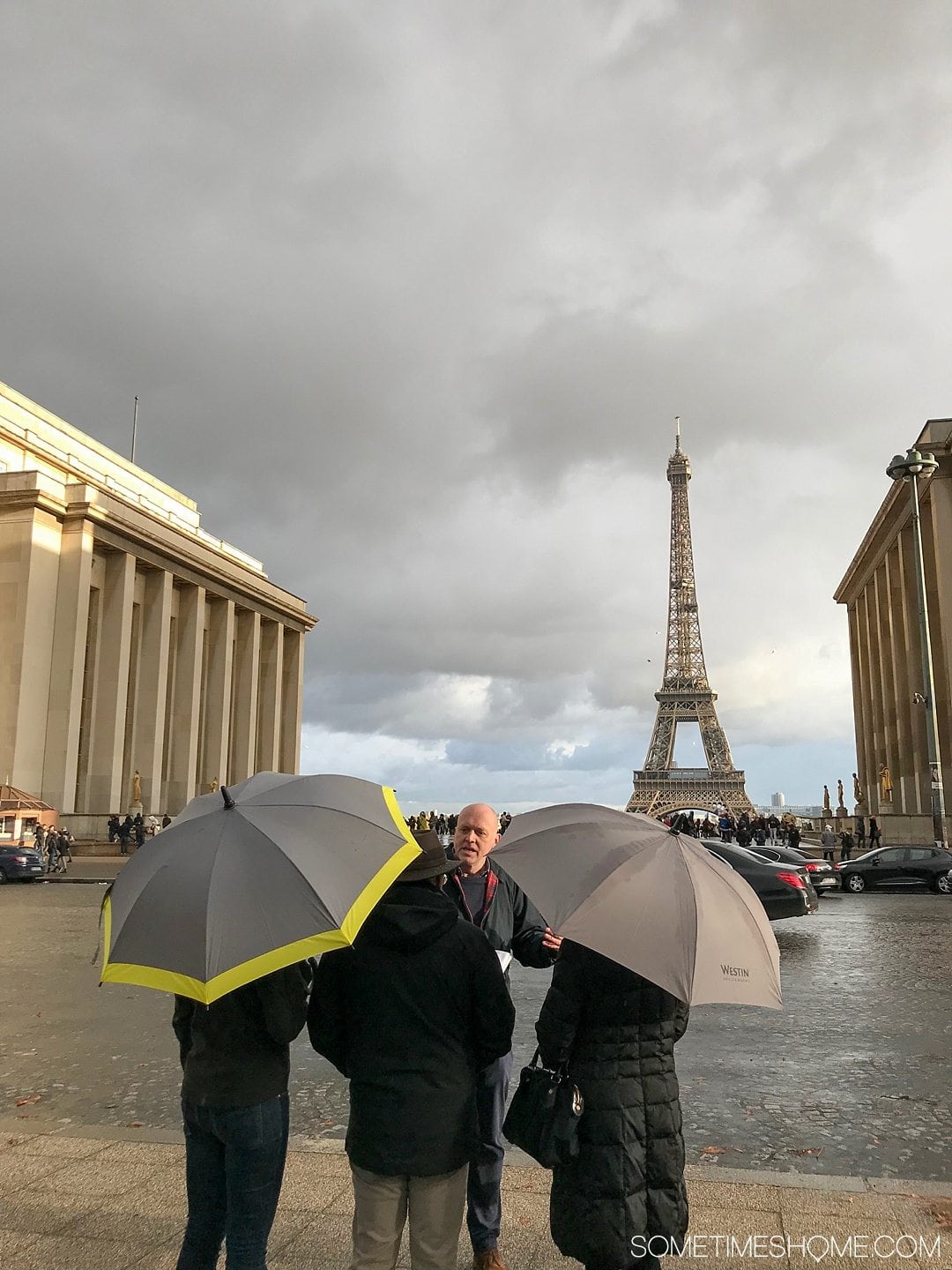 End of the War, End of the Tour
We ended the tour, befittingly, with Nigel sharing a bit about the liberation of Paris in 1944. He chose Rue de Rivoli, near Place de la Concorde and Jeu du Paume museum adjacent to the Jardin des Tuileries (one of Paris's most famous public gardens) for this.
The liberation was a bittersweet time. Though Paris was spared from being bombed many people lost their lives during the war. This included ten men and women who died near this spot on August 25, 1944, during the battle to liberate the city. We visited the WWII Memorial, pictured below, that commemorates these civilians and soldiers. Nigel really helps give meaning to simple names on plaques, including a promising 18-year-old concert pianist named Jean-Claude Touche, a 29-year old Red Cross nurse named Madeleine Brinet and French Tank commanders Marcel Bizien and Pierre Laigle.
We were fortunate to see flowers in red, white and blue (the same colors of the French flag) placed at many memorials that day. This was in observance of Remembrance Day, similar to Veterans Day, which occurs on November 1st every year.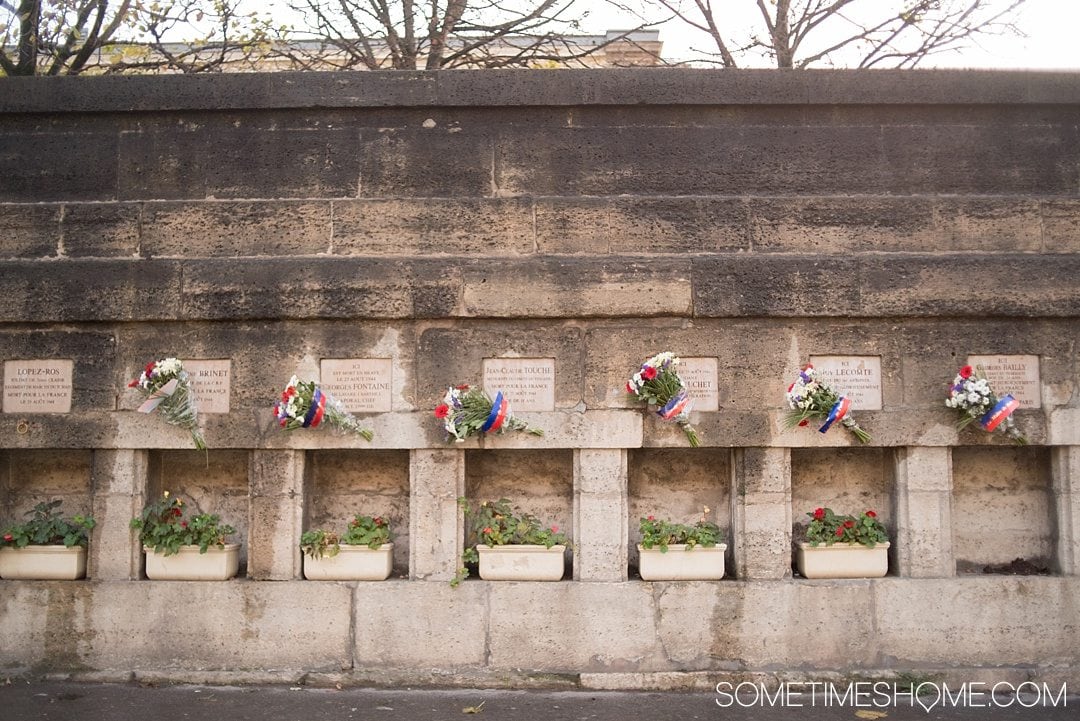 Something to Relate To
I'm a huge fan of art. I'm a creative person who thrives on design, whether in paintings, fascination with fashion, or acting. People need creative outlets. That was not only stripped from people during WWII in Europe but was in jeopardy of literally being discarded…or worse, brought into the hands of Nazis.
Things further hit "home" for me when we ended at the Tuileries, and Nigel shared a story about Art Historian Rose Valland's quest to help track over 20,000 pieces of artwork destined for Germany. She acted as a spy for her boss Jacques Jaujard, who was the Director of France's National Museums at the time. She assisted by communicating, from the inside, what paintings the Nazis had moved into Jeu de Paume museum. (The museum still exists at the Tuileries gardens.)
I bring this up to mention you may think this didn't affect your life. You probably weren't alive during WWII, after all, for one thing. But you may find throughout the tidbits of information you learn during the tour something you love or admire was altered during this time, whether a story about a family or the arts resonates most with you.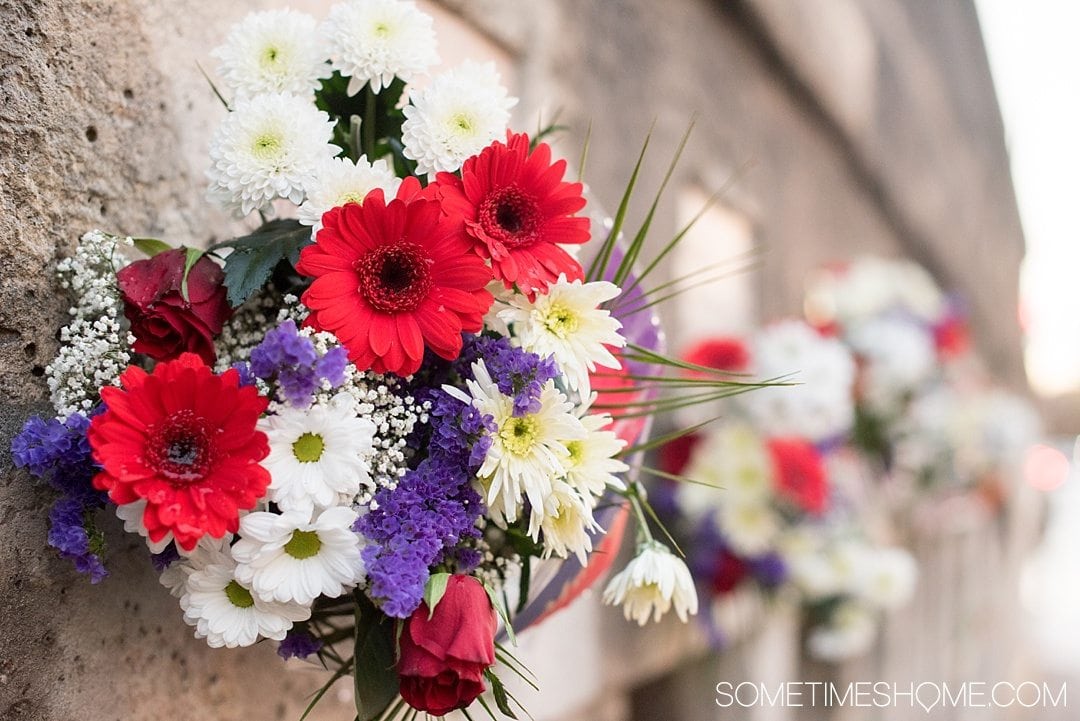 What I Learned
I learned crazy things I didn't expect to, like where the famous singer of La Vie en Rose, Edith Piaf lived. And that the now ritzy Peninsula Hotel (pictured below) was once the German headquarters of France during the war. (It was called Hotel Majestic, at the time.) Or how Coco Chanel was trying to use the Nazi's to benefit her business during the 1940s. However, one of the greatest lessons in signing up for this tour had nothing to do with WWII. It was a valuable lesson in travel and teaching in expanding your horizons: Get yourself out of your comfort zone and try something new!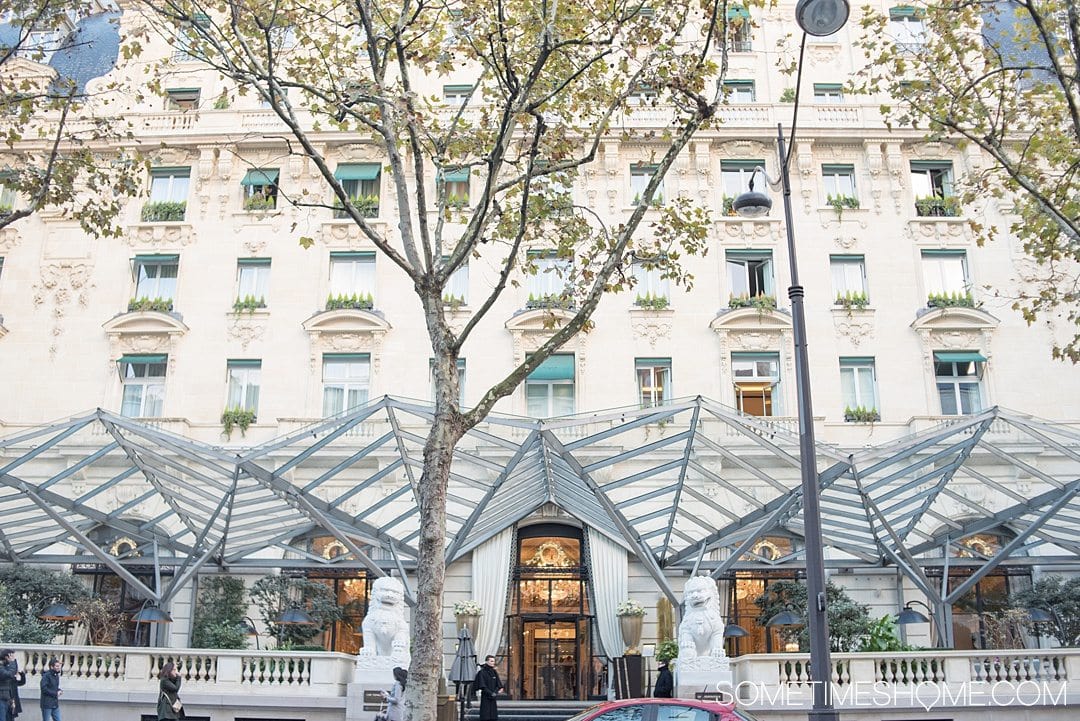 This tour really was phenomenal; there's a reason it repeatedly rates well on reviews. I can't recommend it enough if you're looking into Paris half day tours and want to really learn about an incredibly significant part of history of one of the most famous and beloved cities in the world.
Don't forget to inquire about tour times, prices and availability.
Please note: we thank Context Tours for generously hosting us. All opinions are ours and we bring you genuine content with real facts, photos, thoughts and recommendations. Always.
For more ideas of what to do in France, check out:
Have you taken any interesting tours in Paris?