Save Money in The Netherlands with One Purchase: I amsterdam City Card
If you could save money in The Netherlands with one simple purchase would you? Many major cities have a form of an "all inclusive" pass these days that allows visitors to see many attractions – mostly museums and the like – for a discounted, bundled price.
Amsterdam is a city where the I amsterdam City Card is a must. We contemplated using one – after all, we'd even to other cities where we found the pass may not have been worth it – but we are so glad we decided to use one. The I amsterdam City Pass pretty much has all the wonderful attractions on it you'll be sure to visit when in the Amsterdam area.
They're made more accessible and affordable with the card, which includes access to the city's buses and trams. What's more is that it included things we never would have gone to otherwise (simply because the card made us aware of their existence) and they ended up being some of the highlights of the trip!
I amsterdam City Card Options
Passes are available in blocks of HOURS:
24: 1 Day
48: 2 Days
72: 3 Days
96: 4 Days
120: 5 Days
Activation Times:
The card activates in two parts:
Museums/Attractions
Public transportation
The card activates separately for museums/attraction the first time of use it and then again, separately, for public transportation. For instance, if you use a 24 hour pass to get into a museum at 11:00am the pass expires the next day at 11:00am. But if you use public transportation to get back to your hotel from that museum at 3:00pm that day the I amsterdam City Card doesn't expire, for transportation, until 3:00pm the next day.
*Note that trains, such as the train to get to/from Schipol airport, is not included in the pass.* See below under "Amsterdam Region and Travel Ticket" for additional pass purchase information.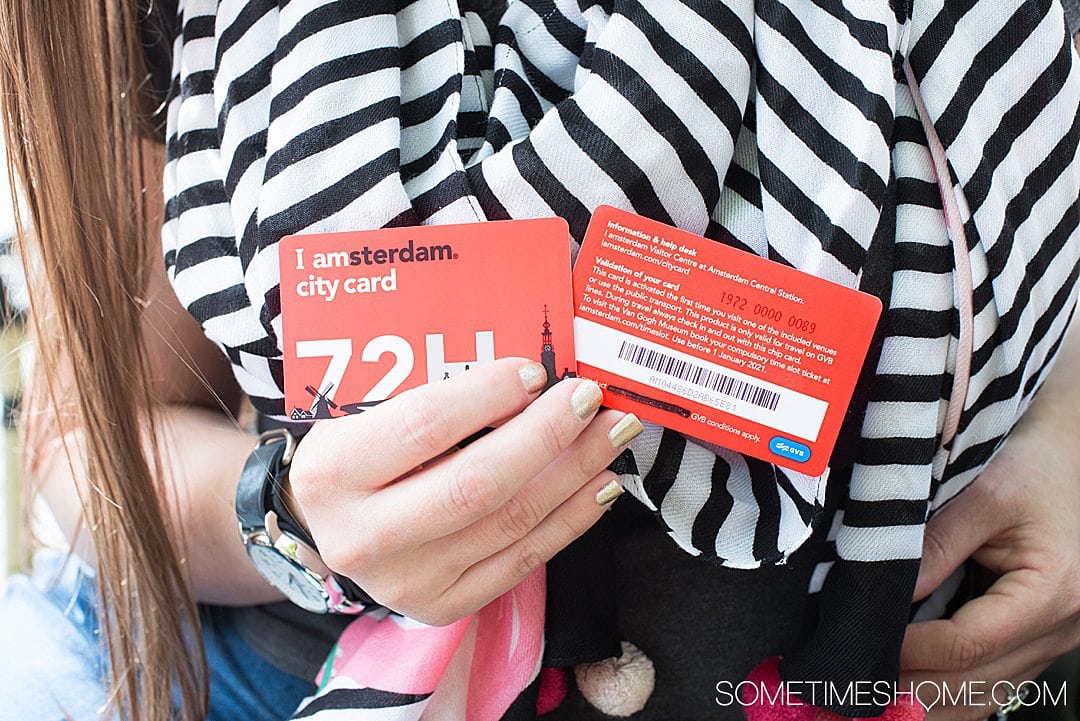 Where to Buy an I amsterdam City Card and Pick It Up or Digital Options
There are a couples ways to buy an I amsterdam City Card:
Online, in advance (pick up in person or online delivery available)
In person
Buying online is easy. Simply visit the iamsterdam.com website, choose the pass you'd like (the block of hours, in other words) and add to your cart.
We recommend picking the card up in person. But you'll see two additional options upon check out for hotel delivery and DHL delivery, both of which incur additional fees.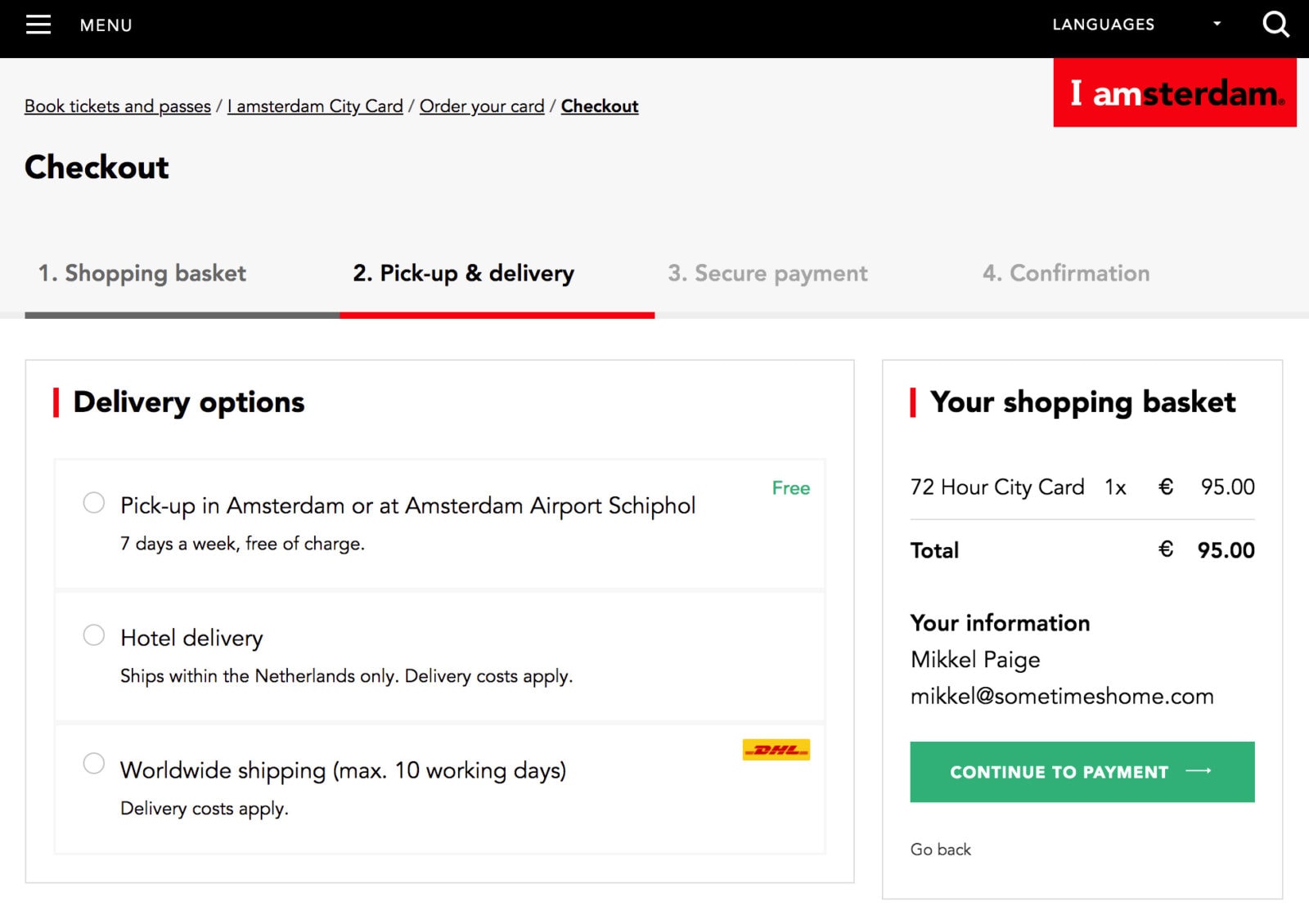 Picking Up Your Card in Person within Amsterdam
It's incredibly easy to pick up your card in person when you arrive in Amsterdam. You don't have to have a physical printout of your voucher confirmation in hand if you purchased ahead of time online. You only need to show it on your phone. (It's a good idea to take a screenshot of it on your phone after you purchase it so you don't have to fuss with finding it when you arrive.)
Here's where you can pick up orders placed ahead of time or on-the-spot purchases:
Amsterdam Centraal Station north side closer to the water: The I amsterdam Store is located on the north side of the station, closest to the water. Follow the signs to "IJ-Zijde" and you'll find it. They are open Monday through Wednesday, 8:00am to 7;00pm, and Thursday to Saturday from 8:00am to 8:00pm. Sunday hours are 10:00am to 4:00pm.
Amsterdam Centraal Station just outside the building on the city side: There's an additional area by Amsterdam Central Station, but just outside on the city side outside of the station. This is an "I amsterdam Visitor Centre" at Stationsplein 10. They are open Monday through Saturday, from 9:00am to 5:00pm and Sunday from 9:00am to 4:00pm.
Amsterdam Airport Schiphol: The I amsterdam Visitor Center at Amsterdam Airport Schiphol is within arrivals halls 2, at the Holland Tourist Information area. They are open daily from 7:00am to 10:00pm.
*Note they do not accept cash, only credit cards, for ease of transaction.*
They have plenty of additional sales locations throughout the city and one in Haarlem too. (They seem to be available for purchase at the places that accept them like the museums.)
However, each of these locations that aren't one of the I amsterdam Visitor Centres or stores won't necessarily have an abundance of cards in stock. So it's safest to go to one of the three locations above to get one.
DO NOT LOSE YOUR CARD! Put it in a safe place when you get it because if it's lost or stolen it will not be replaced.
What's included with the I amsterdam City Card and What You'll Save Money on in The Netherlands
The I amsterdam City Card includes way too many things to mention here that help you save a little money here and there. All of which adds up! The card includes dozens and dozens of museums, canal cruises, giveaways, and even access to the zoo.
Here's a few highlights of what is included in the pass within Amsterdam:
Canal Tour: one of the most popular things to do in Amsterdam is a canal tour through the city's vast canal system. This is also included on the pass with the visitor having a choice of several companies to "sail" with. We didn't have to make a reservation in advance – we simply went up to the ticket booth of one of the companies, showed our I amsterdam City Card and were printed a receipt with a time to board (which was immediate in our case). Note you have the option to take a canal tour in Amsterdam, Zaanse Schans, and Haarlem with the card. That's THREE canal cruises!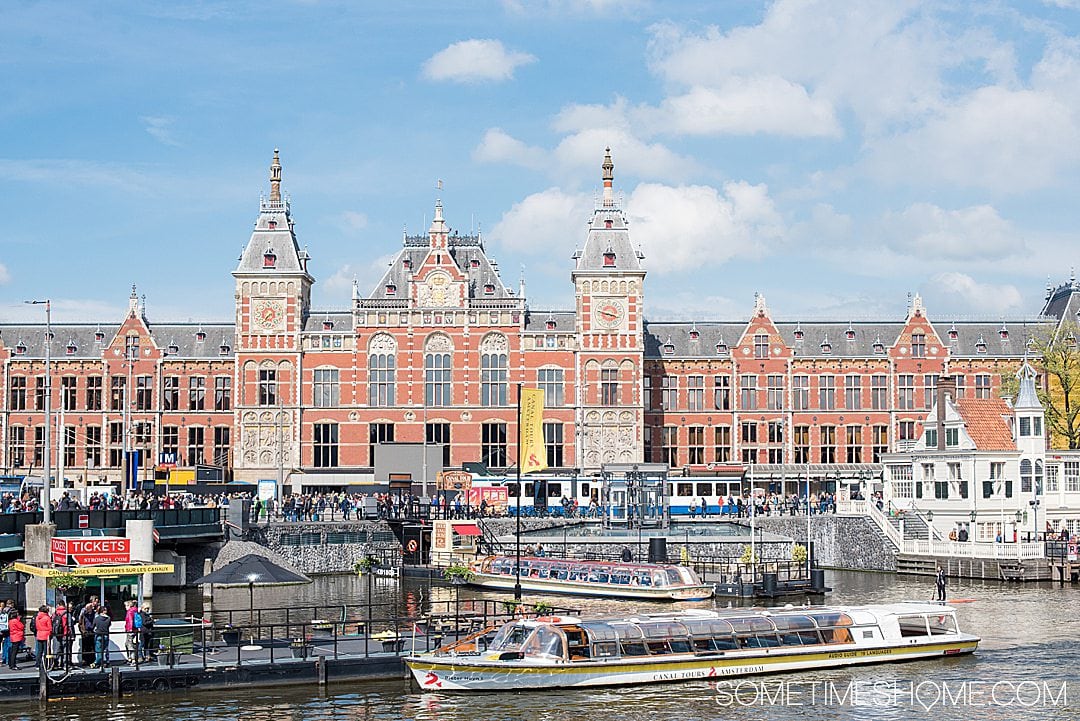 Oude Kerk and De Nieuwe Kerk Amsterdam: The old and new churches are very popular tourist destinations in Amsterdam.
Rijskmuseum: A world renown museum, famous for its Rembrandt collection. It's home of one of his most famous paintings, "The Night Watch".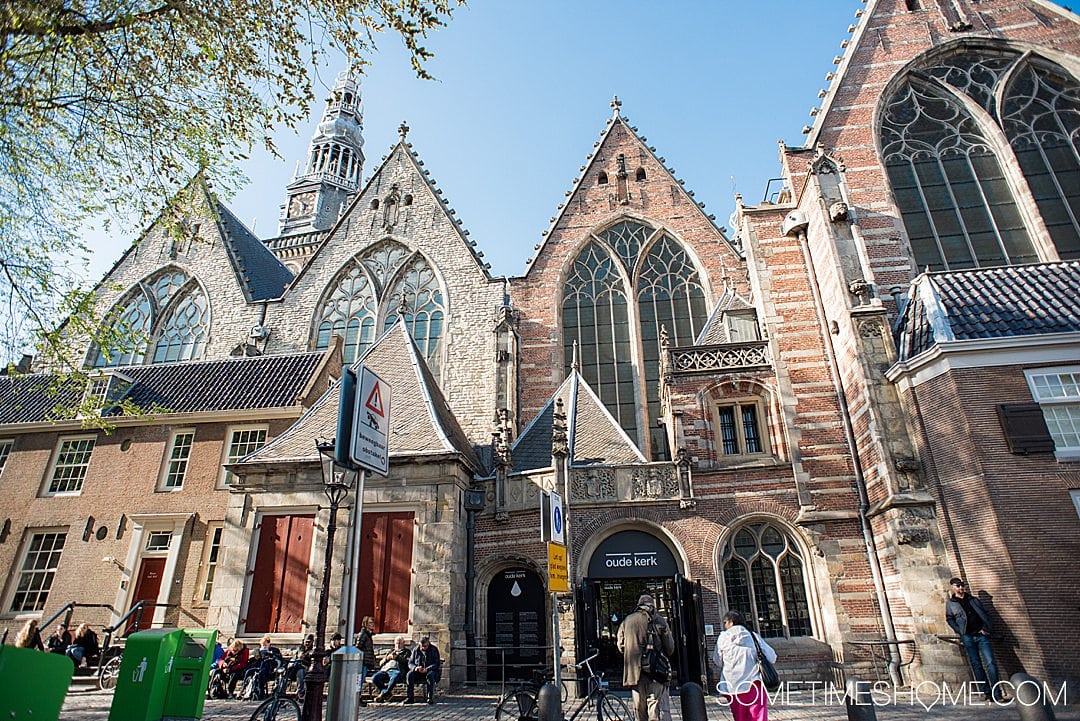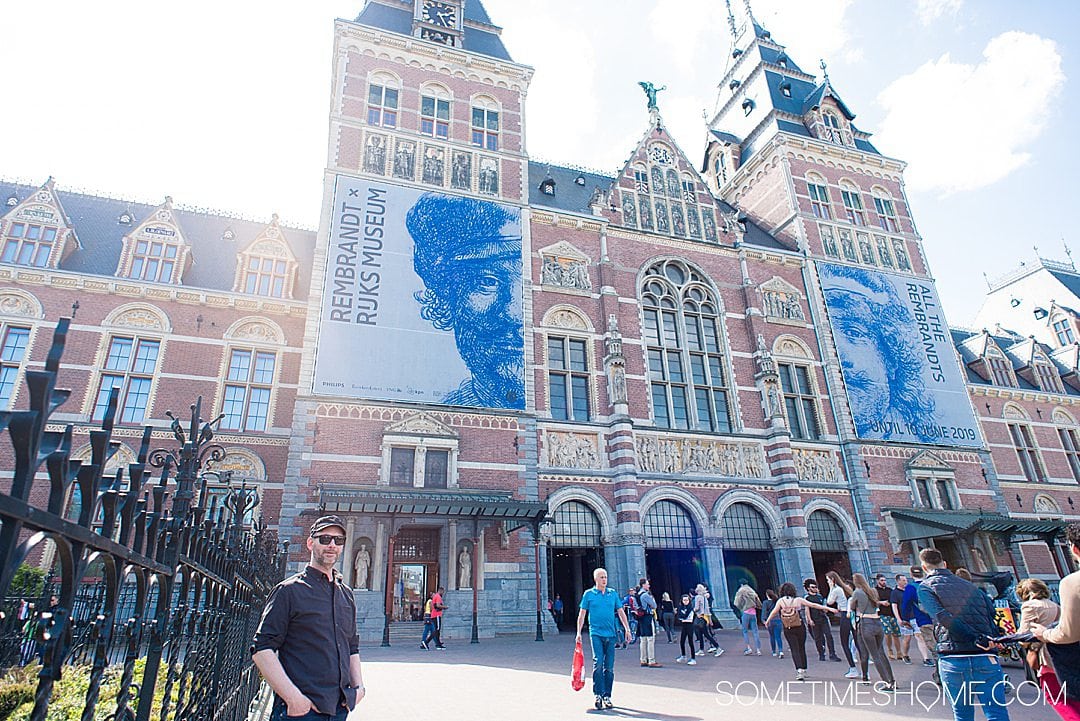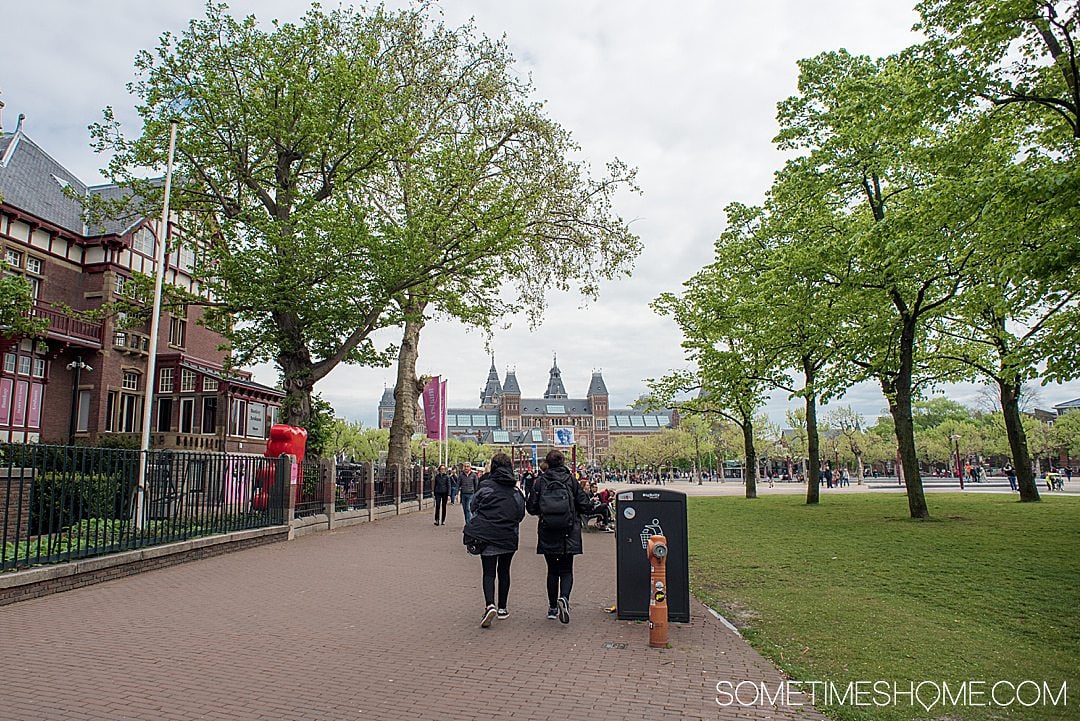 Highlights of what's included in the Amsterdam City Card outside of the city:
Entrance to see inside the Zaanse Schans Windmills.
Entrane to Batavialand boat and maritime museum in Lelystad. (The museum is closed on Mondays.) There's also great shopping at Batavia Stad right next to the museum. It's a very easy and enjoyable day trip from Amsterdam.
Amsterdam Castle Muiderslot: The medieval knights castle in Muiderslot is the most famous in The Netherlands. It was a very appealing attraction to us. Unfortunately we didn't have time to go due to our schedule but we mention it here in case you're able to better plan for it then we could. It's surely a trip that takes the better part of a day. And who doesn't want to see a castle in Europe? Here's some options to get there:

Bicycle: You can get there by bike via a one hour or one hour 50 minute bicycle route from Amsterdam to Muiderslot, where the castle is.
Ferry: The castle is open year round but the ferry, another arrival option, is only available from Amsterdam to Muiderslot, April to October (6 days a week, excluding Mondays). A 25% off discount is offered for I amsterdam City Card holders for the ferry ride, the castle is 100% free because it's included in the card. It's also possible to travel from Almere to Muiderslot on Saturdays from April to October.
Bus and train: It's not surprising to learn you can get to the castle by bus or train, since they're so good in the Amsterdam area. You can travel from Amsterdam's city center, either from Amsterdam Central Station, Amsterdam Amstel Station, or Amsterdam Arena.
If the Van Gogh Museum is Sold Out, the I amsterdam City Card is Your Best Chance to Get In
We learned another wonderful perk of the I amsterdam City Card: skirting the system and getting into an already-fully-booked Van Gogh Museum!
There are only a certain number of entrances allowed to the museum per day. If you arrive to Amsterdam during tulip season, for instance, it's peak time.
This could mean they're already fully booked! Yet we were able to get onto the calendar at the time and day we desired, virtually last minute with the I amsterdam City Card. This is because they reserve a certain small number of spots for I amsterdam City Card holders.
You must reserve your space online in advance for the Van Gogh Museum even with an I amsterdam City Card. And you need the physical card to reserve the space since you'll reserve it with the unique code printed on the card. (There's no way to know what physical card you will get ahead of time, even if you purchase it online in advance.)
Your chances of getting your choice of day and time just may increase tenfold if you have an I amsterdam City Card as opposed to trying to get into the museum, last minute without it.
There are usually spaces available for the same day with the card.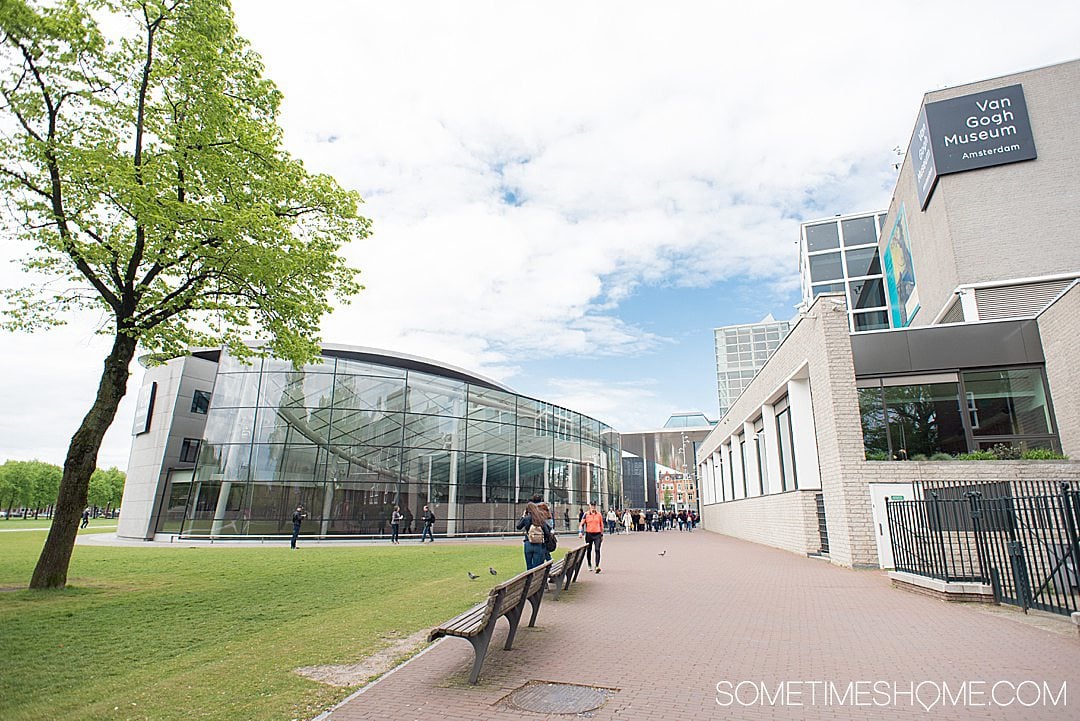 Surprising Not-to-Miss Attractions Included with the I amsterdam City Card
Pipe Museum
This wasn't just a cold government building with pipes laid in cabinets. The Pipe Museum is in a charming neighborhood, in a historic home that's 350 years old. We LOVED it. It's run by volunteers, mostly, who are passionate about pipes and pipe smoking. He explained the home is owned by the private owner of the pipe collection. It houses over 2,500 specimens and he's been collecting pipes over 50 years.
The museum isn't large – you can pop in and out within thirty minutes if you like. We were so enamored, however, with the pieces and stories behind them we stayed for the better part of an hour.
It's home to one of the very few collections that show worldwide pipes, even dating back to 500 BCE. The house is beautiful so be sure to ask the volunteer on duty about it. The inlaid wood floors are impressive as is a hanging chandelier made from Venetian glass.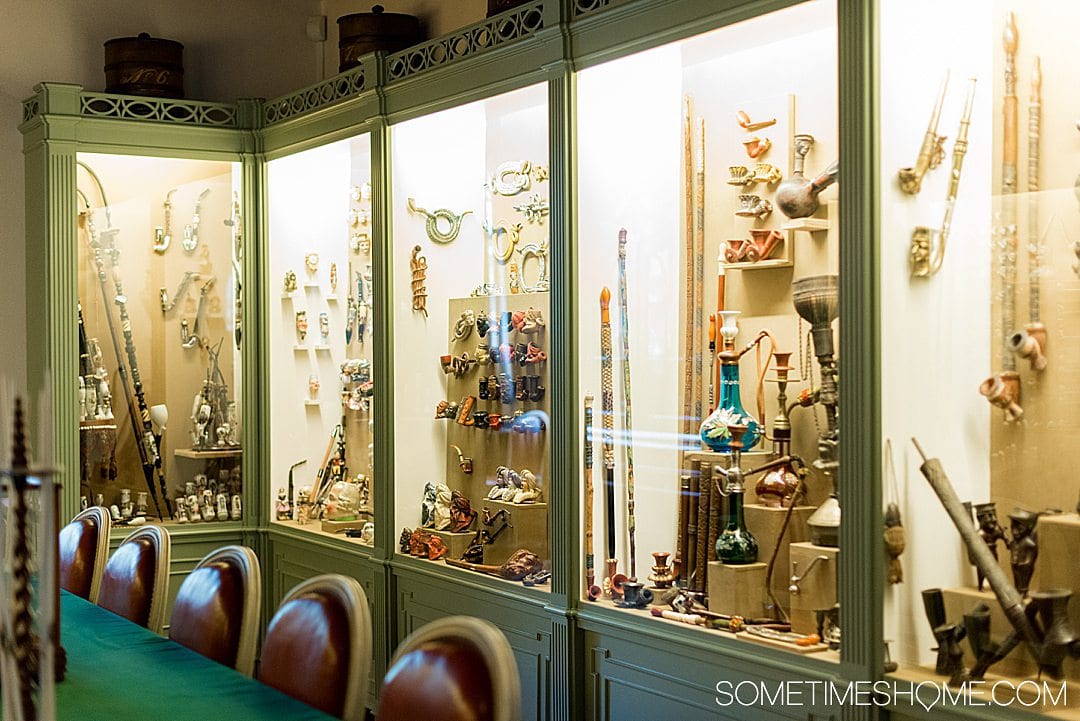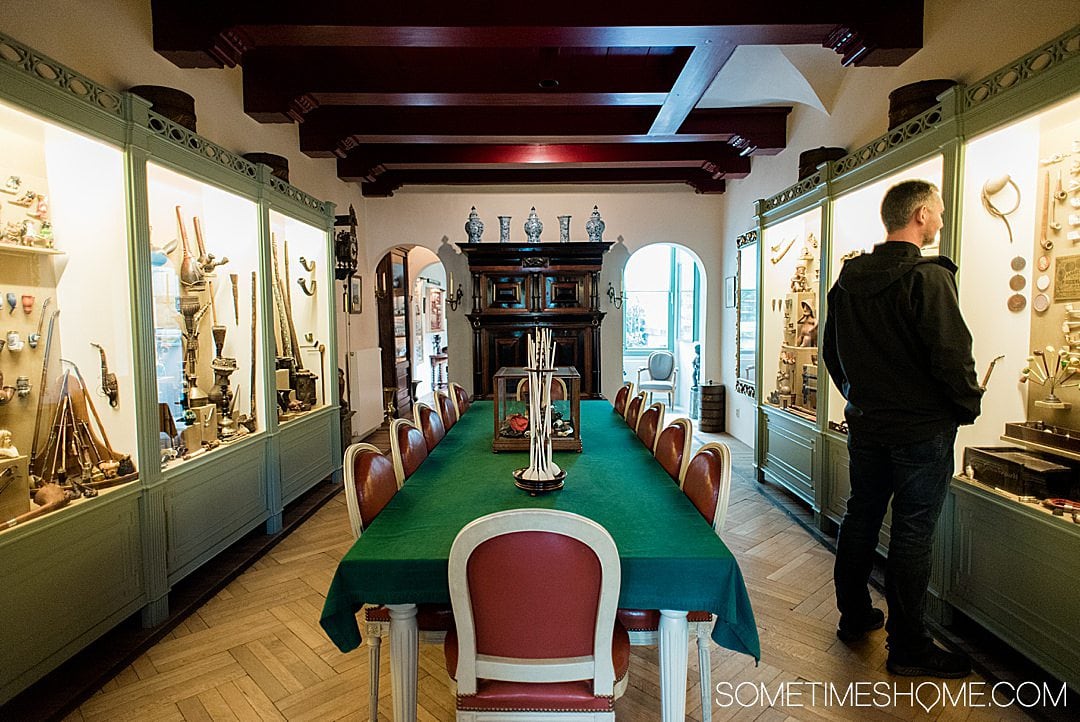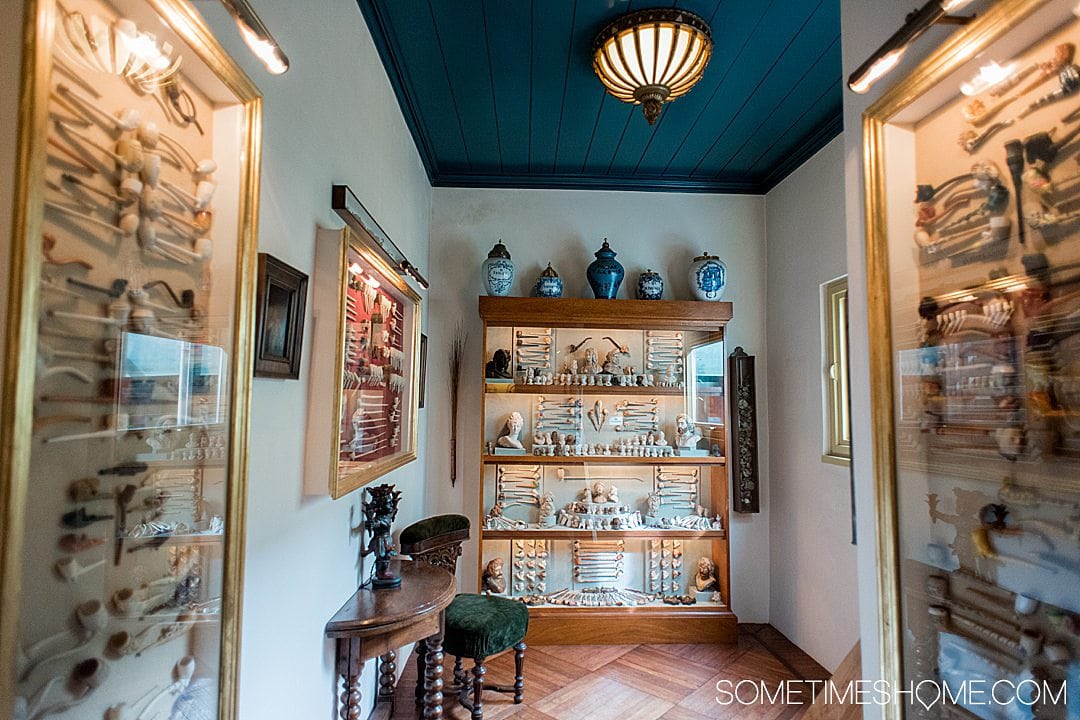 Traditional Dress Museum
If you want to see the historic and typical dress of the Dutch people this is THE place to see it in Amsterdam. It was once a charming home that has been converted to a museum.
There's a handbag museum we would have liked to visit as well but didn't have time. If you're into fashion it could be a good stop for you!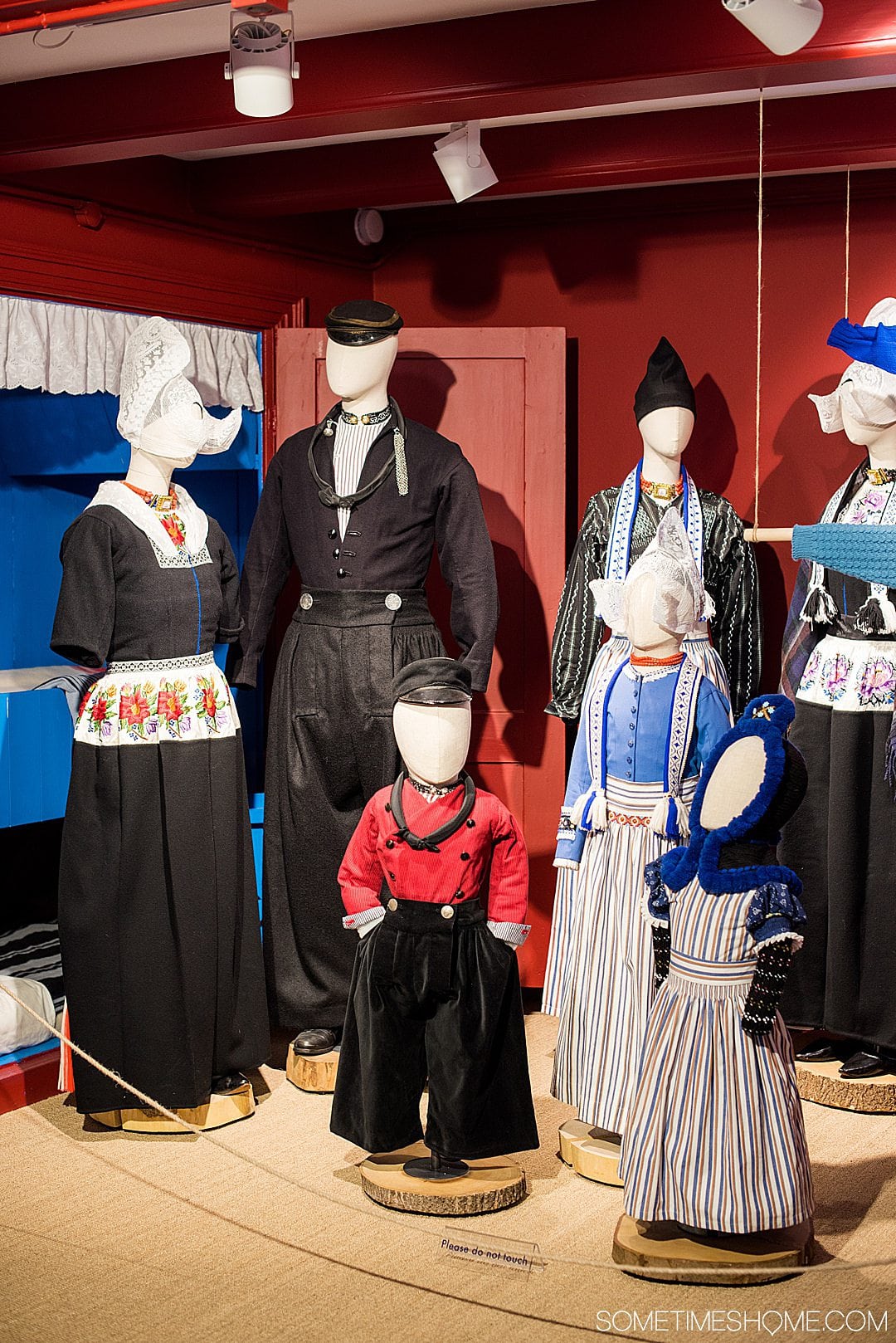 Additional Discounts and Money Saving Tips with the I amsterdam City Card
Some places we wanted to go weren't on the pass. But we were delighted to find out the I amstredam City Card enabled us to enjoy discounts on admission.
MoCo Museum
A modern art museum, called Moco Museum, is close to the Van Gogh Museum. This was another place we were able to ask for a discount on admission with our I amsterdam City Card.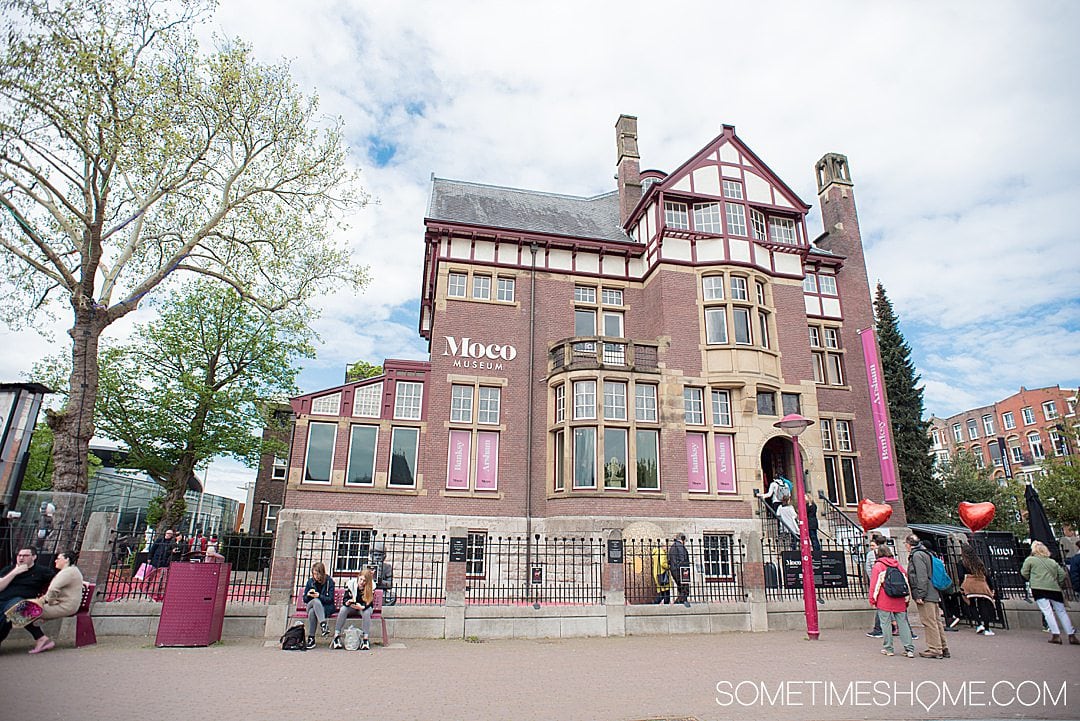 Heineken Experience
We were very much looking forward to visiting the Heineken Experience. It was a perk that we received 25% off admission for, which saved a few euros! (We simply informed the ticket cashier we had the I amsterdam City Card and she discounted our tickets.)
It takes about two hours to go through. Within the first thirty minutes of the Heineken Experience, we wondered if we had made the right decision to go. Yet any questioning washed away as the tour progressed – in the end we were blown away with it.
The Heineken Experience was so incredibly well done I thought I was back in my days of theme park design! (I have previously been a part of the teams at Universal Creative and Walt Disney World Imagineering.)
There were beautiful graphics, special effects, and scripts incorporated with personable and enthusiastic employees.
We were given the option to customize our own Heineken Bottle for an extra cost but totally worth it. It was €7,00 or €8,00 per bottle and you do it in the middle of the experience and pick it up before leaving, at the end. (That's about $10 USD.)
We had several Heineken beers in unique rooms and learned about the history of the company. It was interesting to also learn about how they give back to the community today.
We even got to enter a really cool Heineken simulation experience. The simulation itself is hard to describe so you'll have to go yourself to experience it firsthand.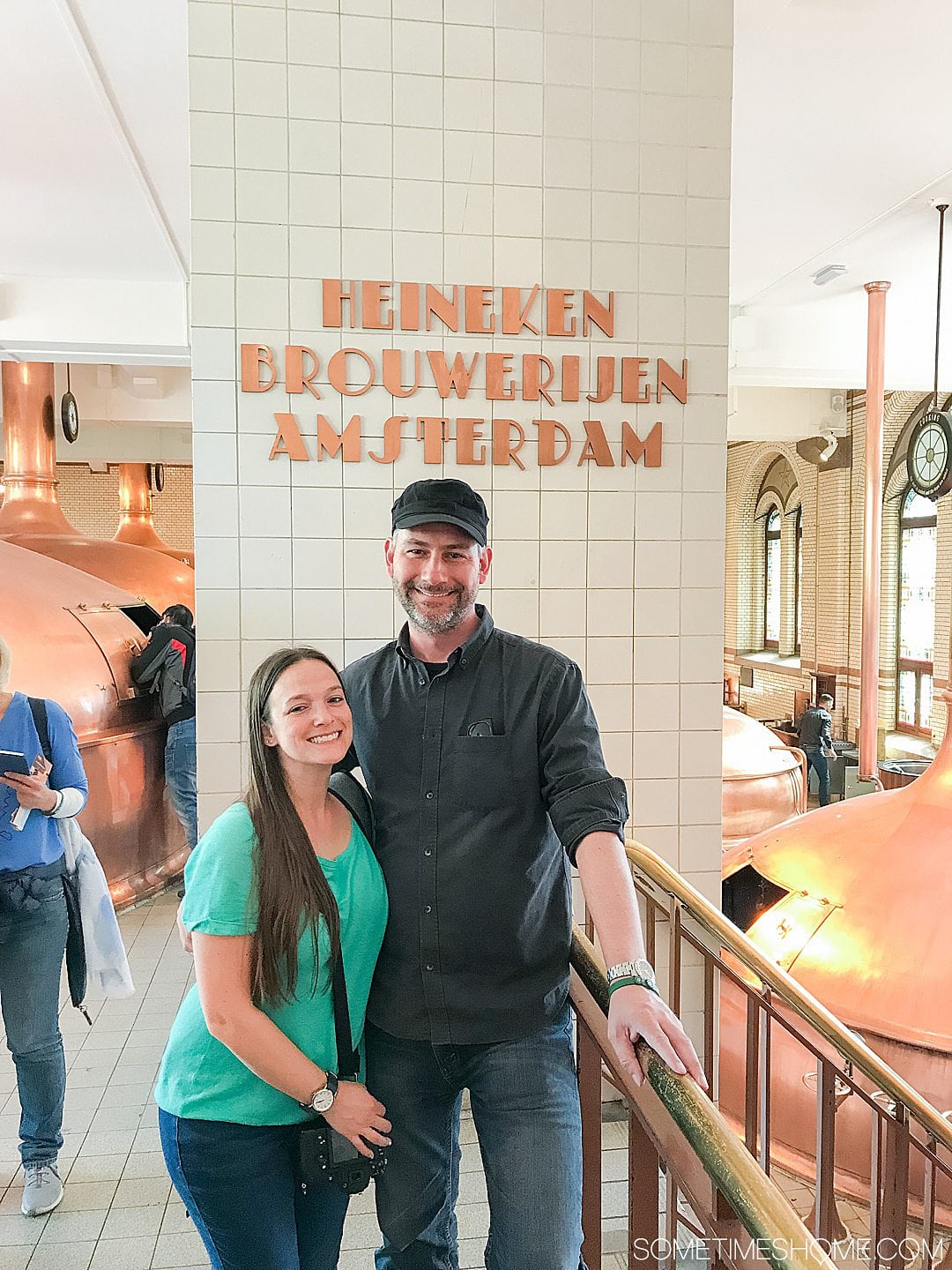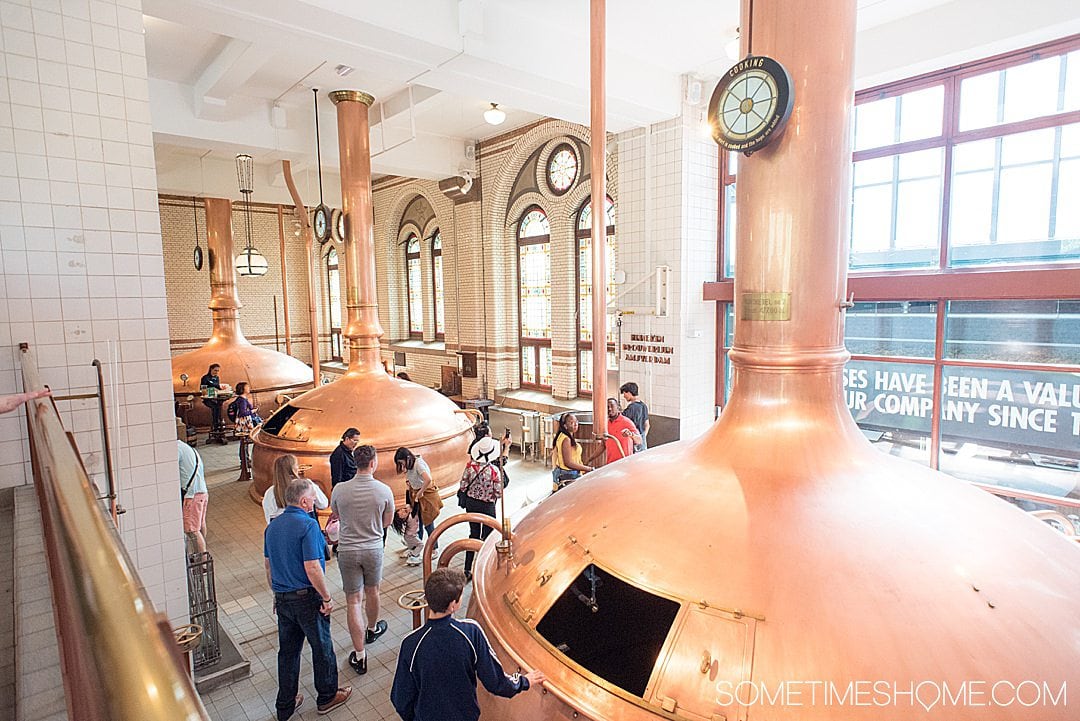 Hop On Hop Off Boat or Bus
The Hop On Hop Off boat or bus experience is a nice option to see Zaanse Schans, Edam and Volendam in one day. The I amsterdam City Card offers 25% off.
This is because it includes transportation in Amsterdam so you can hop on or off as you please in more modes of transportation than the buses and boats provide. We know it's a good fit for some visitors though.
There's an App for the I amsterdam City Card
There's even an app for the card because Amsterdam and Partners, those behind the I amsterdam City Card, rock!
It's very useful if you're looking to find a nearby attraction that accepts the I amsterdam City Card. It also goes into a description of each museum or attraction. (Take full advantage of your card and save the most money possible in The Netherlands during your trip.)
What's Not Included in the I amsterdam City Card
Trains are not included in the pass, as we mentioned above. (This includes the train to get to/from Schipol airport. We also highly recommend buying the Amsterdam & Region Travel Ticket on top of the I amsterdam City Card if you'll be in the area for a while and you're doing multiple day trips.)
The Anne Frank House is not included.
Using an I amsterdam City Card Beyond the City Center, to Save Money in The Netherlands in the Amsterdam Area
One of our favorite things to do in The Netherlands is getting outside Amsterdam. This is what is considered the "Amsterdam Area." It includes great cities like Leylstad, Zaandam, Haarlam and Zaanse Schans.
For instance here's what the I amsterdam City Card gives you access to in those cities, which are all incredibly accessible by bus or train from central Amsterdam:
Leylstad: Batavialand Museum
Zaandam: Czar Peter House
Haarlam: Canal Cruise and Frans Hals Museum
Zaanse Schans: Zaans Museum next to the windmills and open air museum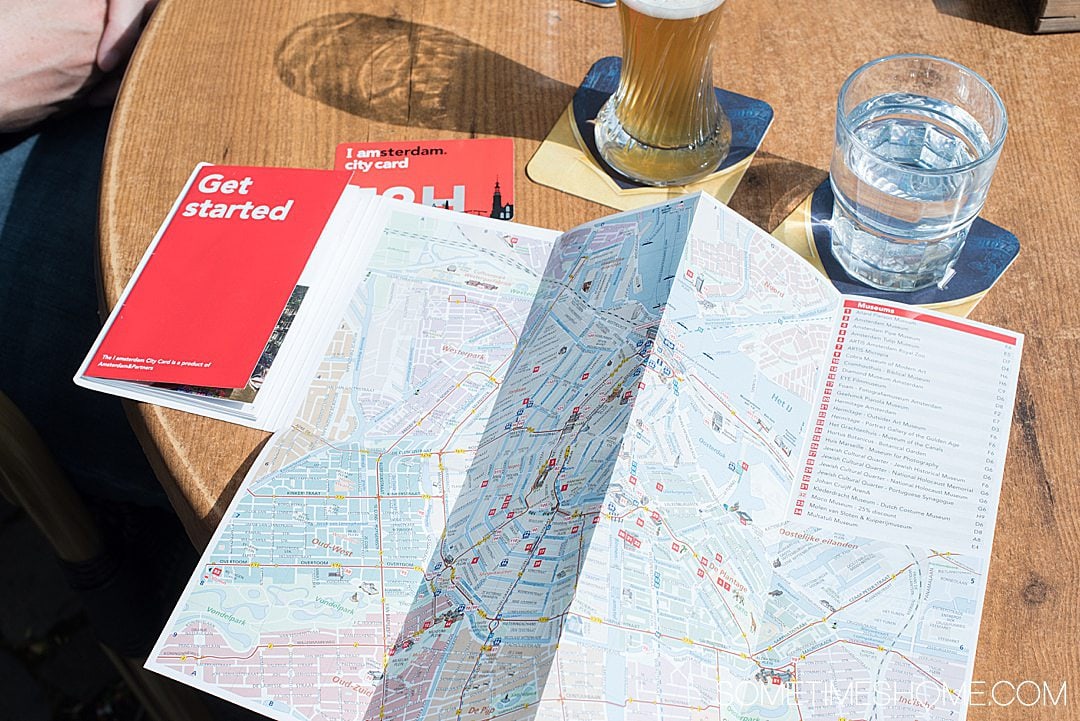 Supplement to an I amsterdam City Card: Amsterdam & Region Travel Ticket
We cannot recommend the Amsterdam & Region Travel Ticket if you'll be in The Netherlands for a few days exploring the Amsterdam Area. It includes:
Transportation to/from Schipol International Airport
Buses and trains to/from/between: Zaandam, Leylstad, Almere, Haarlem, Edam and more places than we can write here!
Amsterdam & Region Travel Tickets are available as below, as of winter 2021-2022:
1 day: €19.50
2 days: €28.00
3 days: €36.50
If you look up ticket prices online from the United States, you'll see the prices are in USD, not Euros, so the prices may slightly differ from what is above, in Euros. If you're researching this from an IP address that is in Europe, you'll see Euros on the Amsterdam ticket website.
These are available to purchase at the I amsterdam Visitor Centers, as well as Amsterdam Central Station (at GVB Tickets & Info, and EBS Tickets & Info) as well as Schipol Airport, at Connexxion Tickets & Info. You can buy your ticket online as well, but if you do you'll have to take the digital ticket to a ticket window or ticket machine at a station and exchange the barcode for a ticket (called an OV-chipkaart).
*Don't forget to check-in and out of the train or bus station each time you enter or exit it. The card has to register your entry and exits for it to work properly.*
Also, remember if you're doing a few days in Amsterdam then exploring the area, save your Amsterdam & Region Travel Ticket until the days you start to travel to the surrounding area.
If you buy a two-day pass you'll want to plan back-to-back day trips to maximize your value as it will expire 48 hours from the time you first use it. In other words, if you get the pass, don't do a day trip, then a day locally in Amsterdam, then another day trip. You'll have wasted a day on the Amsterdam & Region Travel Ticket that way because the I amsterdam City Card gives you transportation access included with the card, from within the city center.
Is the I amsterdam City Card Worth It?
YES. Absolutely. When you get the card you get a pamphlet with it that breaks down all the museums and what it would cost, per museum, if you were going to enter each with separate admission tickets for them. It proves that you can save a lot of money in the Netherlands with it.
If you're only going to do one museum while you're in Amsterdam the card may not be for you. But if you're going to hit all the highlights and want to use the public transportation system in the city we can't recommend it enough.
Please note: we thank Amsterdam and Partners for generously hosting us. We also may make a small commission from affiliate links in this post but all opinions are ours and we bring you genuine content with real facts, photos, thoughts and recommendations. Always.
Heading to The Netherlands? Also check out: