You Need to Participate in these Awesome Things to Do in Goldsboro NC
There are so many awesome things to do in Goldsboro NC. Have you heard of a little town about an hour southeast of Raleigh? Once we learned about its charm we couldn't get it out of our heads.
It's best known for Seymour Johnson Air Force Base, but there's so many additional great places to explore, food to eat, sites to see and engaging things to do here.
Of course you're going to need a place to stay.
Our first recommendations would be one of the great loft apartments downtown. They're in the middle of the "action" (don't worry – it's not a loud town at night). They considered lofts simply because they're on top of shops or other mixed-use commercial places on the ground floor.
Otherwise, we recommend the Hampton Inn hotel. (If there were boutique hotel options in Goldsboro, we'd tell you – unfortunately there aren't!)
Tour Seymour Johnson Air Force Base
One of the coolest things we've ever done was tour Seymour Johnson Air Force Base. They offer free tours of the base the last Thursday of each month.
Taking photos is permitted during the tour, which is great because it helps to show family and friends the cool things you'll see when you want to brag about the tour afterwards!
A highlight is seeing an F-15E Strike Eagle fighter jet up close, with a 43 foot wingspan. Wings Over Wayne is held in Goldsboro at Seymour Johnson Air Force Base every two years, which is another cool way to see these jets in action. Be sure to mark your calendars for 2022!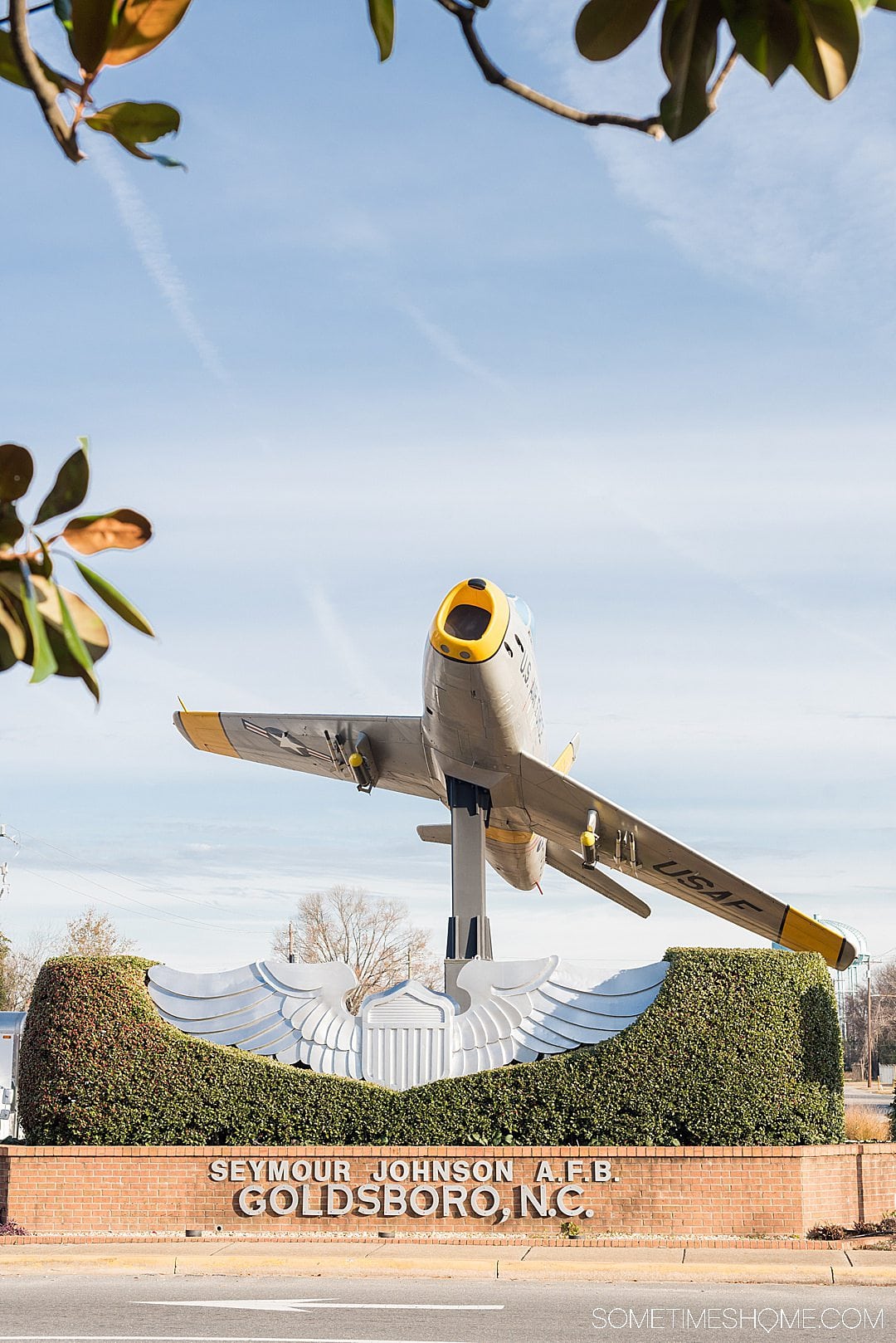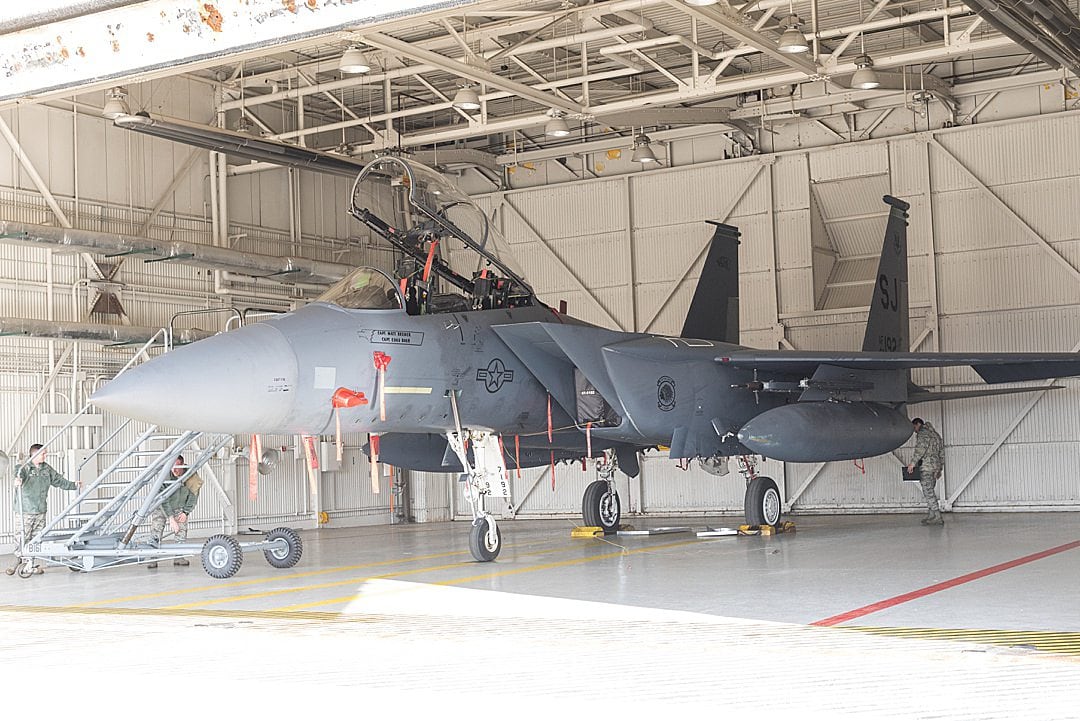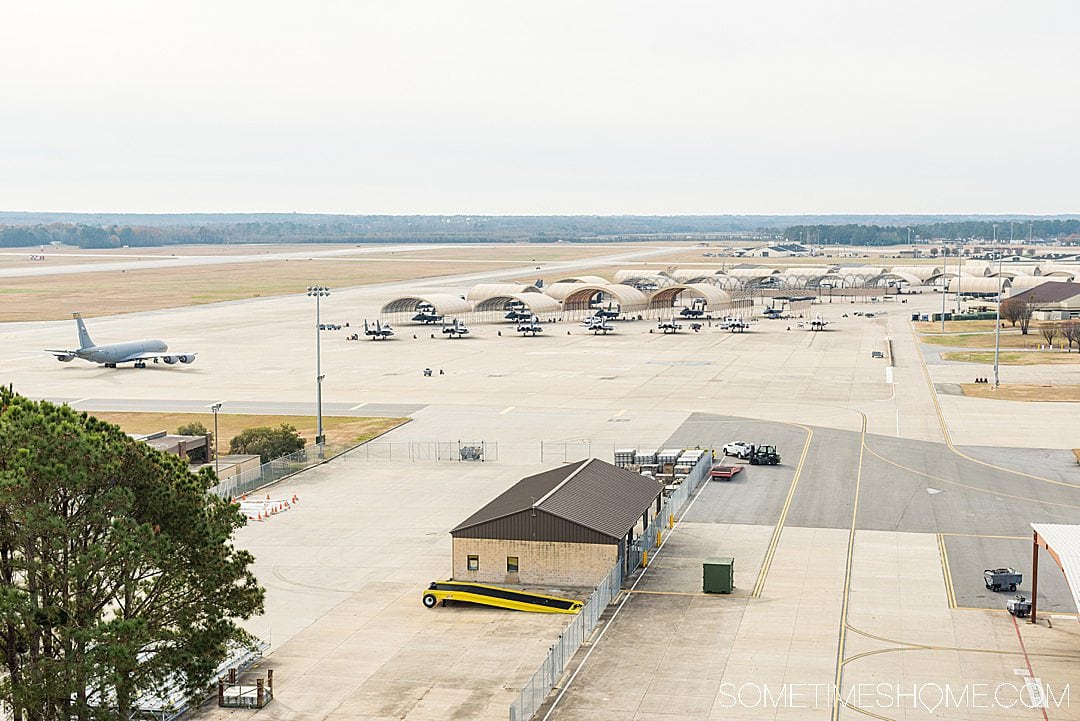 Go on a Photo Walk
Love taking photos? We recommend all the key spots to take photos in Goldsboro so you don't have to waste time finding the spots yourself! Especially if you're in town for a limited amount of time.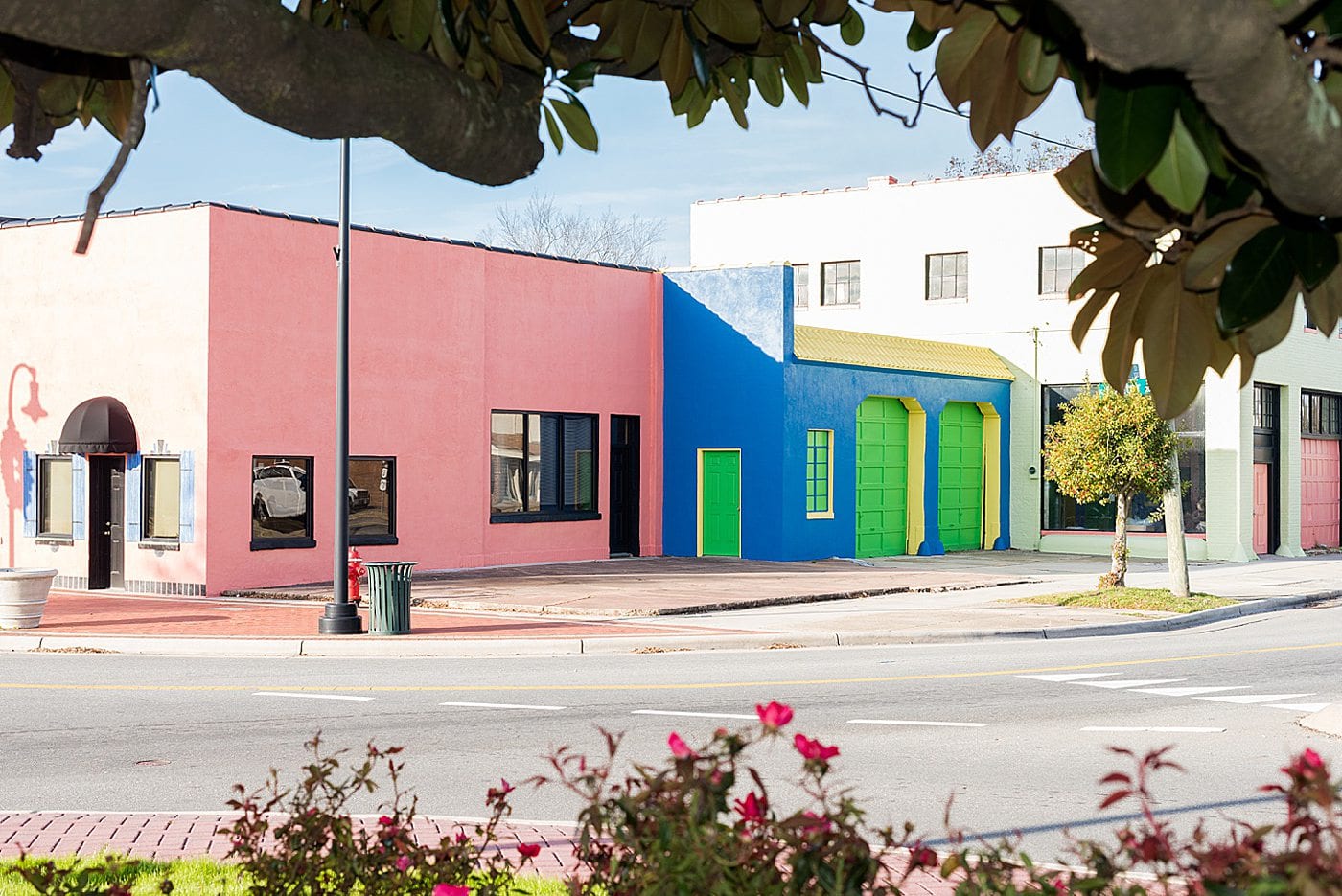 See the Sculptures on Main Street
The main avenue of downtown Goldsboro is Center Street. (There's N. Center Street, and S. Center Street. It's just one continuous road, however.)
There is beautiful art on Center Street within three different traffic turnaround circles. Each year the art is swapped out for new pieces to be shown; the new art debuts each October and the community plays a part in voting on the pieces they like best. A special committee curates the possibilities
A large selection of artists and sculptures is voted on by a specially chosen committee. Then the short list is presented to the public to vote for a winner. It's a great way to ensure the residents of Goldsboro are proud of what's on display downtown and to bring people down to the main street in the city.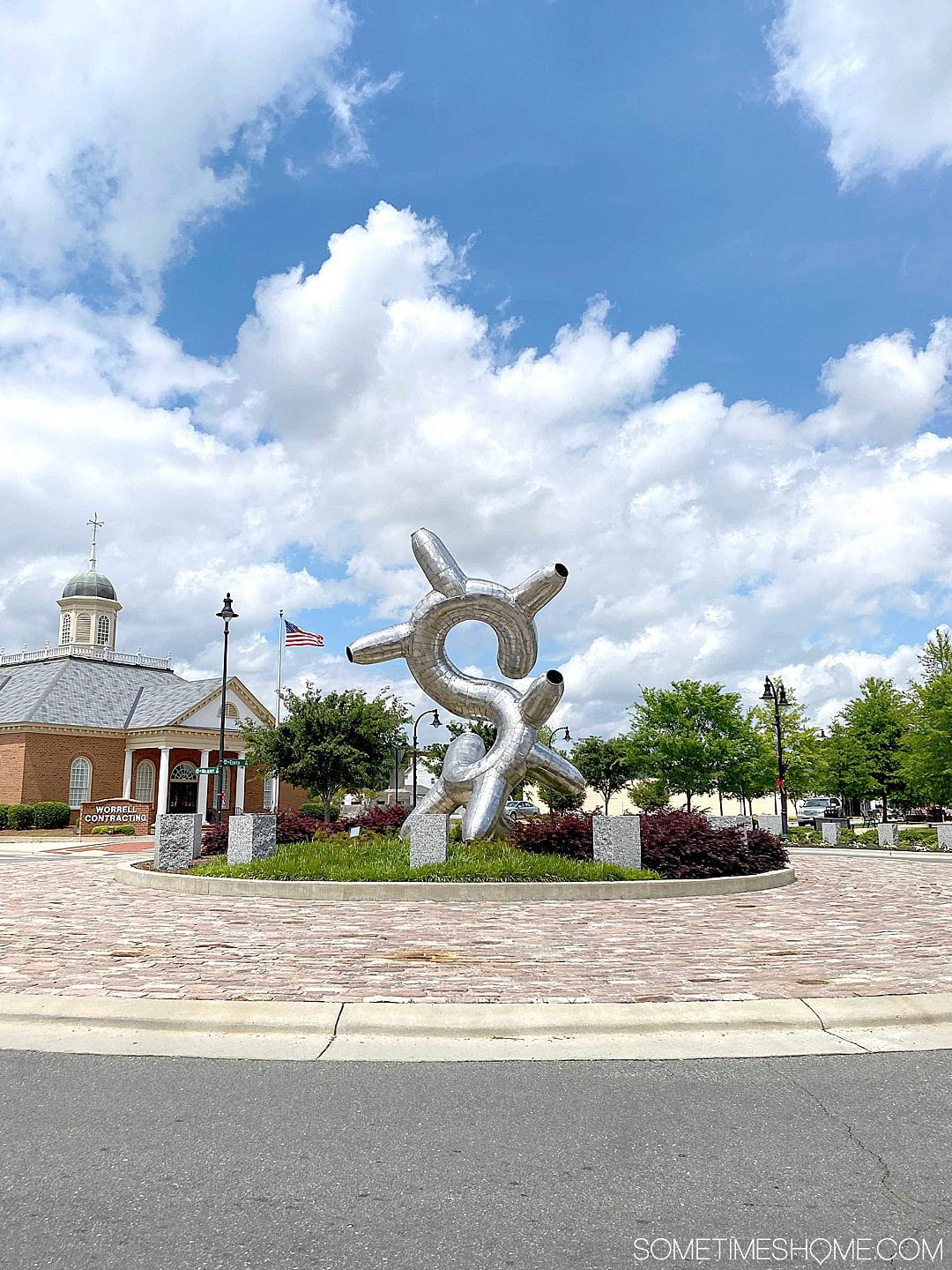 Eat Some Finger-Lickin' Good BBQ
Some of the best barbecue we've had in North Carolina was in Goldsboro. Saying it was finger-lickin' good is 100% accurate. But don't just take our word for it….get some for yourself!
We wrote a dedicated piece about our favorite barbecue places in Goldsboro that you should definitely try.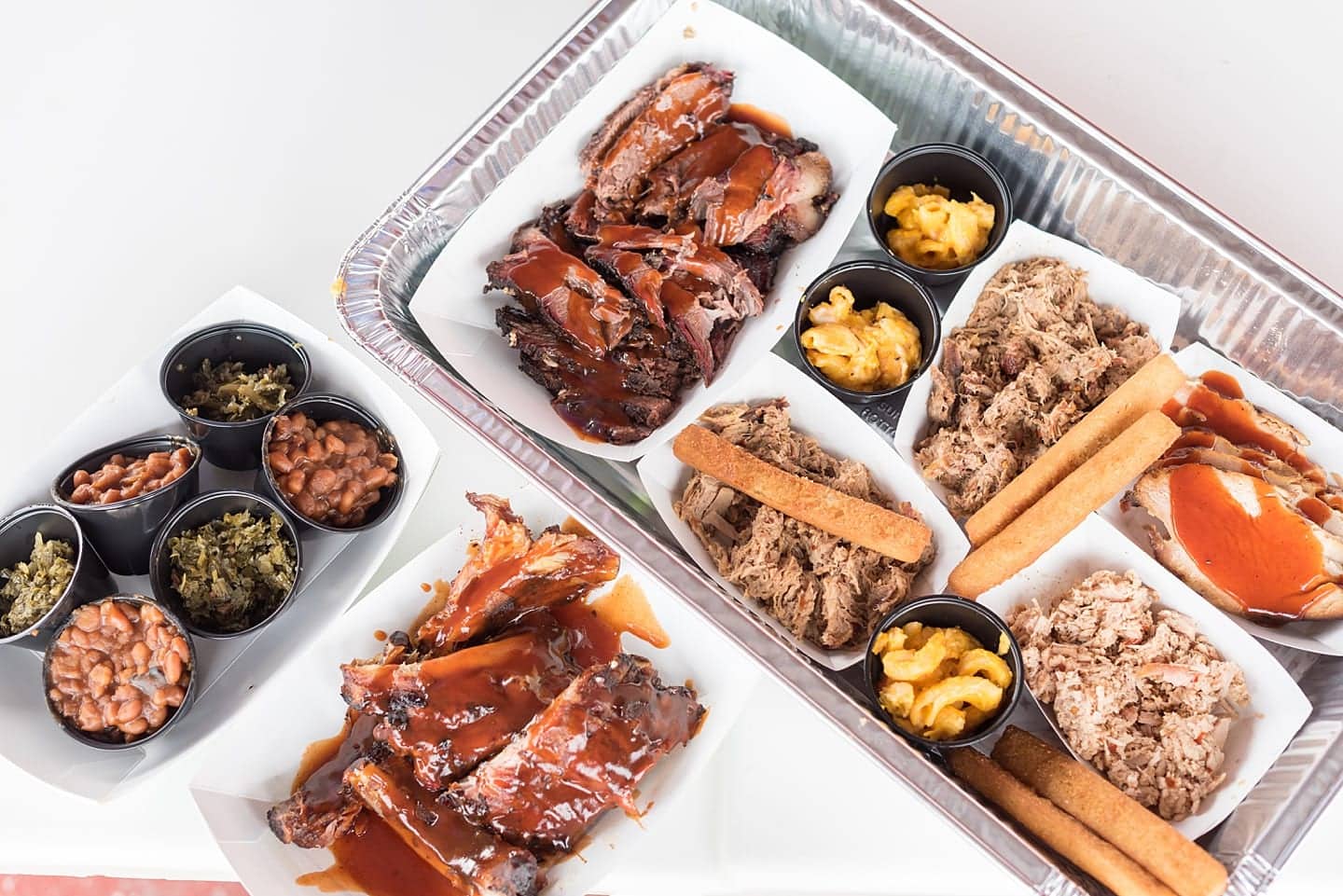 See Goldsboro's Interesting Downtown Architecture
It's fun to just walk or drive around downtown to see the varied architecture in town. It's a simply yet fun thing to do in Goldsboro.
Some of it's from the 19th century, some of it's from the 20th century. One of the buildings we were drawn to was the Victorian home that was where activist Gertrude Weil grew up.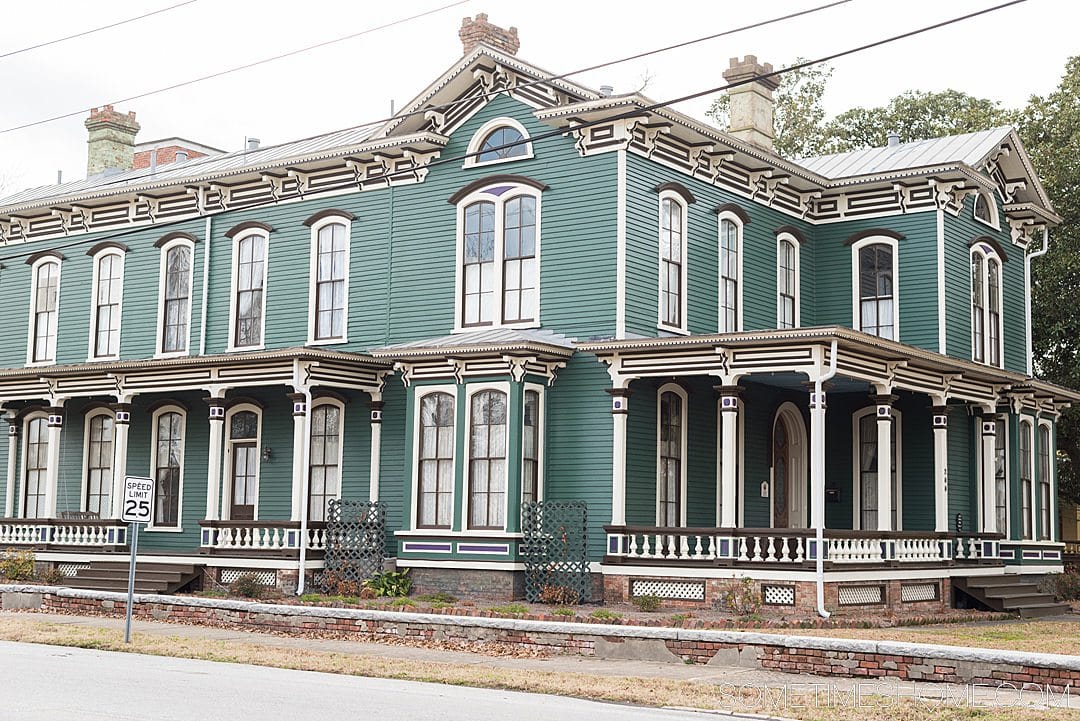 Shop for North Carolina Attire at Goldsboro's Heritage Farms General Store
There's something for everyone at Heritage Farms General Store just like general stores of the past. They sell groceries, things for your yard, some homemade milkshakes, and knick knacks for kids. Many of the items are from local NC vendors and farms.
They have a great selection of North Carolina attire too so whether you're looking for a gift for yourself or someone else it's a must-stop thing to do in Goldsboro.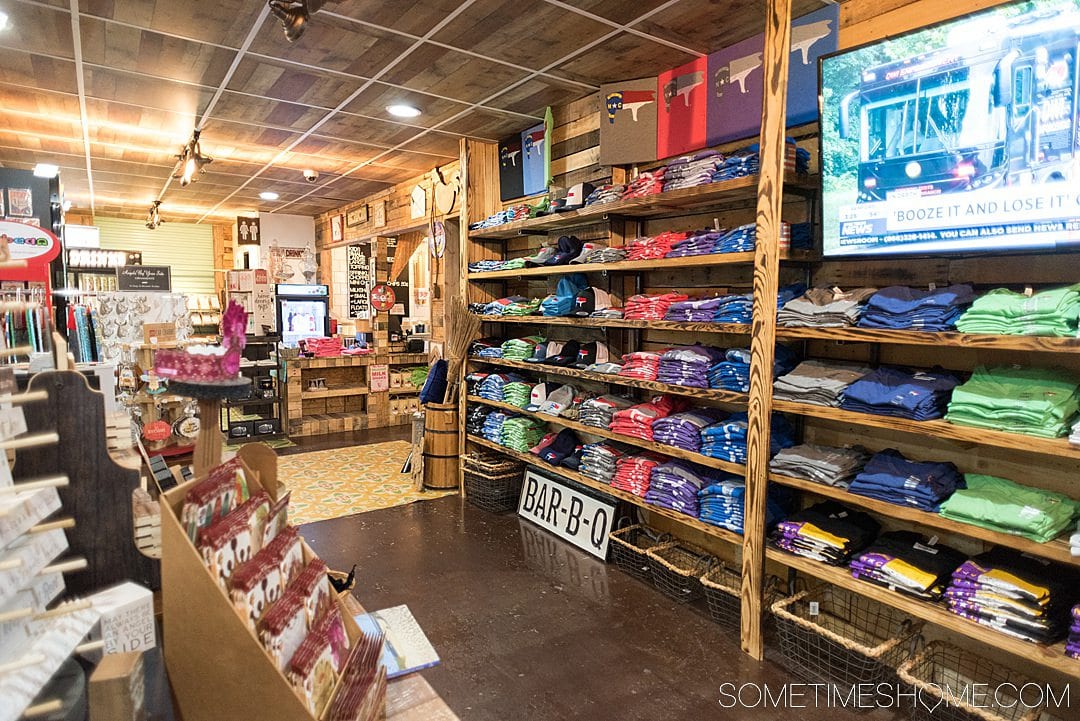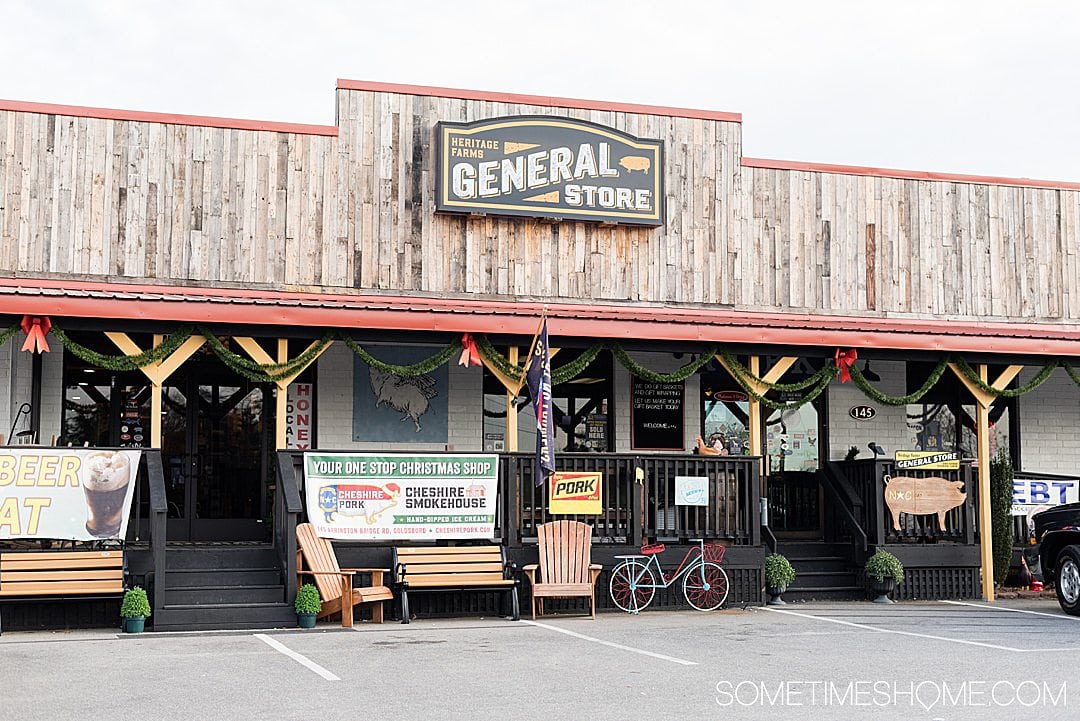 Indulge in Delicious Donuts
Donuts, donuts….we have to say that these were memorable for all the right reasons.
Stop by Mickey's pastry shop for some treats, including donuts, if you're the kind of person who needs to satisfy their sweet tooth once in a while.

Have an Upscale Dinner at Barrique
The nicest restaurant in town is Barrique. It's family owned and operated and is perfect for delicious food and creative cocktails. Just look at this skillet-served macaroni and cheese! It's not just attractive though – their menu items are tasty, which is probably why it gets great reviews on TripAdvisor.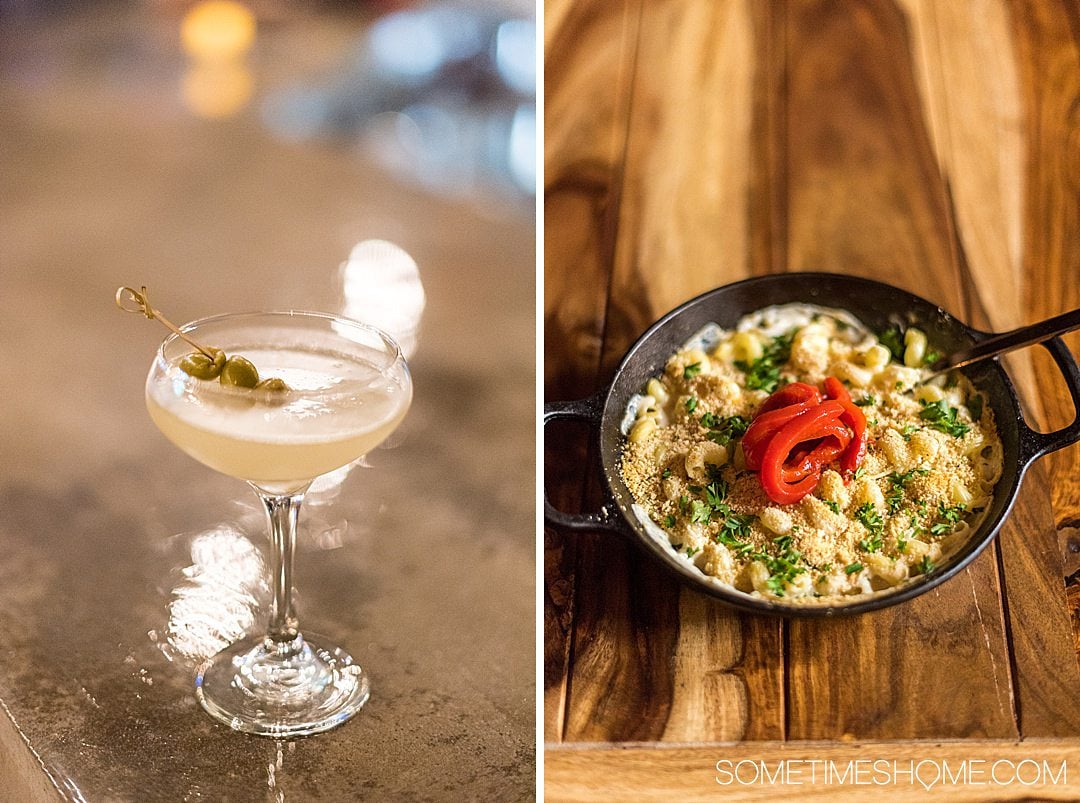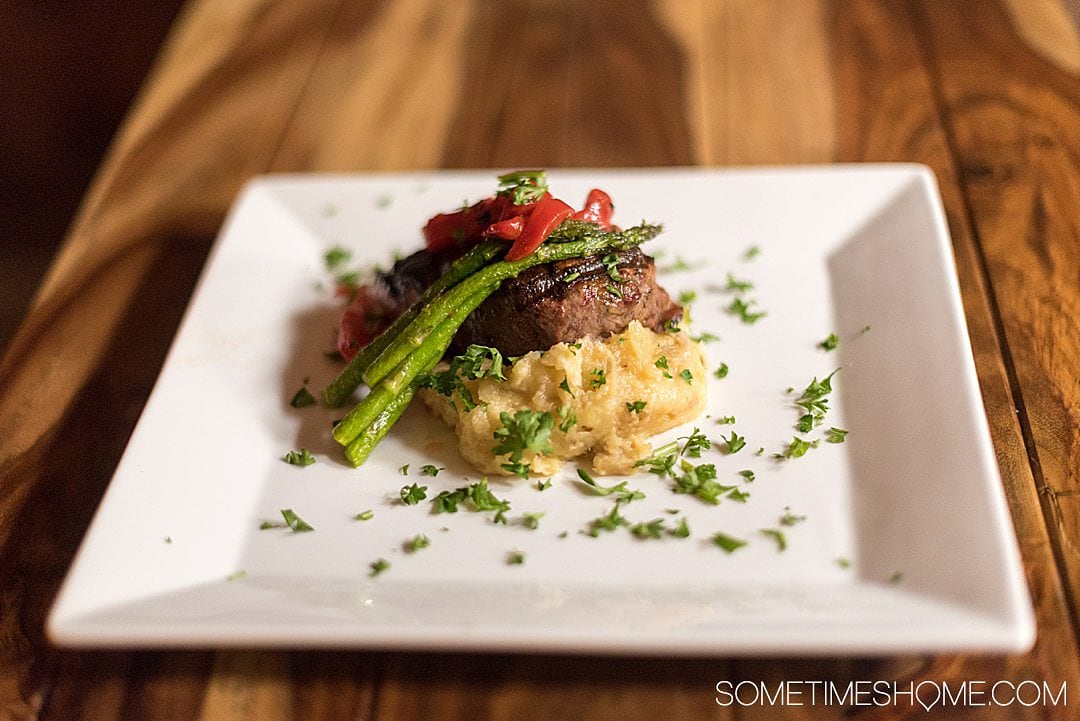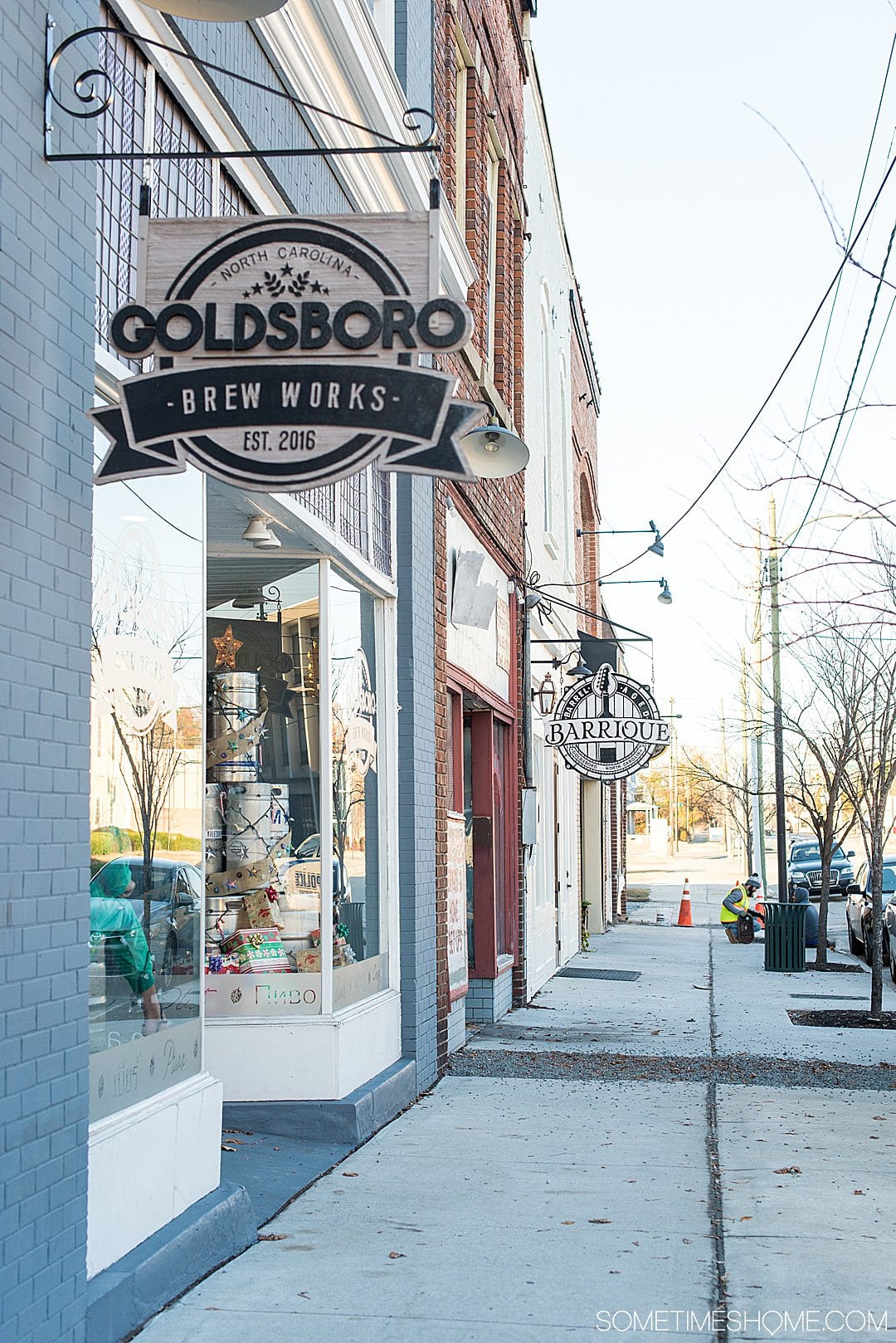 Get a Beer (and Support Veterans) at Goldsboro Brew Works
The ambience inside Goldsboro Brew Works is great. They are North Carolina proud with a big NC flag painted on a wall inside and a few NC brews on tap as part of their menu of 30 rotating beers.
Owners Zak Fein and Carson Clark are veterans and are helping to shape the vibrant downtown community.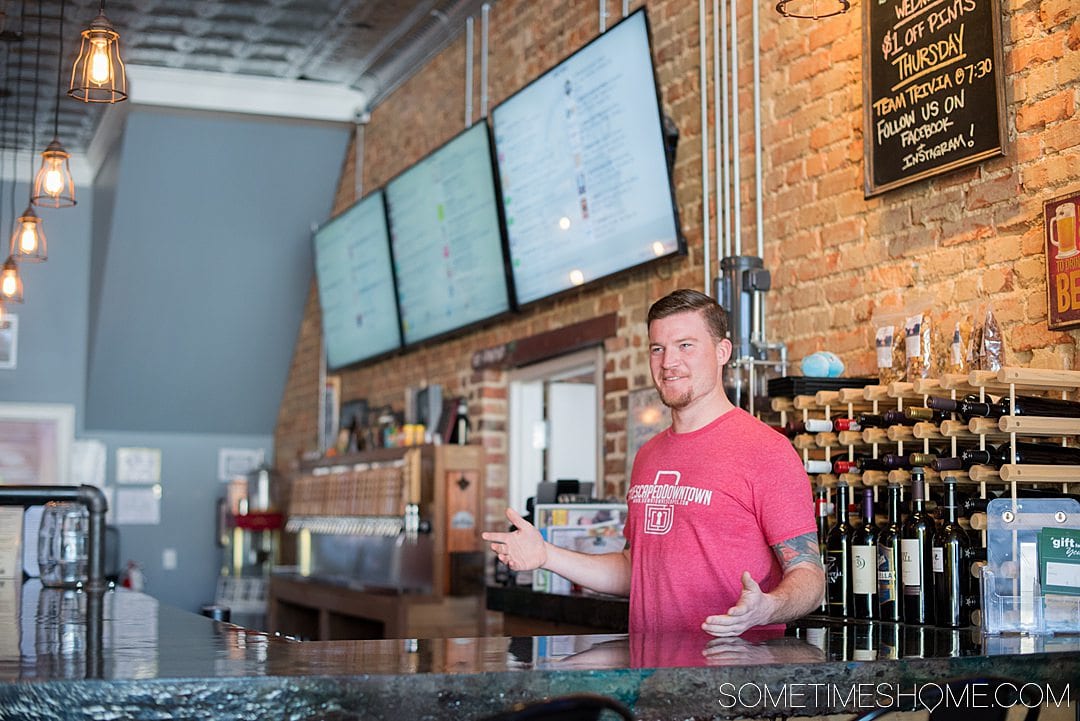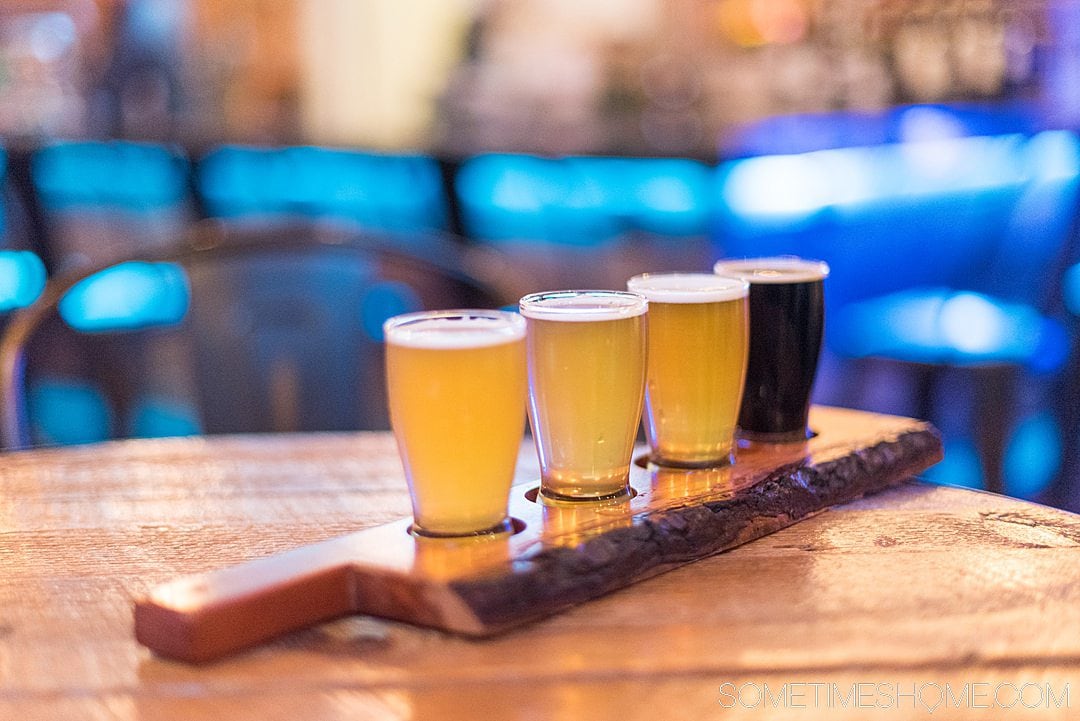 Find the Downtown Murals and See Local Art
There are a few murals downtown that are worth seeing (some are on our best photo spots in Goldsboro list). There's also a little art walk alley right next to the Arts Council of Wayne County. We found a door painted with a Picasso quote we gravitated towards. There's also a couple of crosswalks in town that are creatively painted.
Also, don't forget to go inside the Arts Council shop – there's plenty of cute artisan creations and paintings for sale.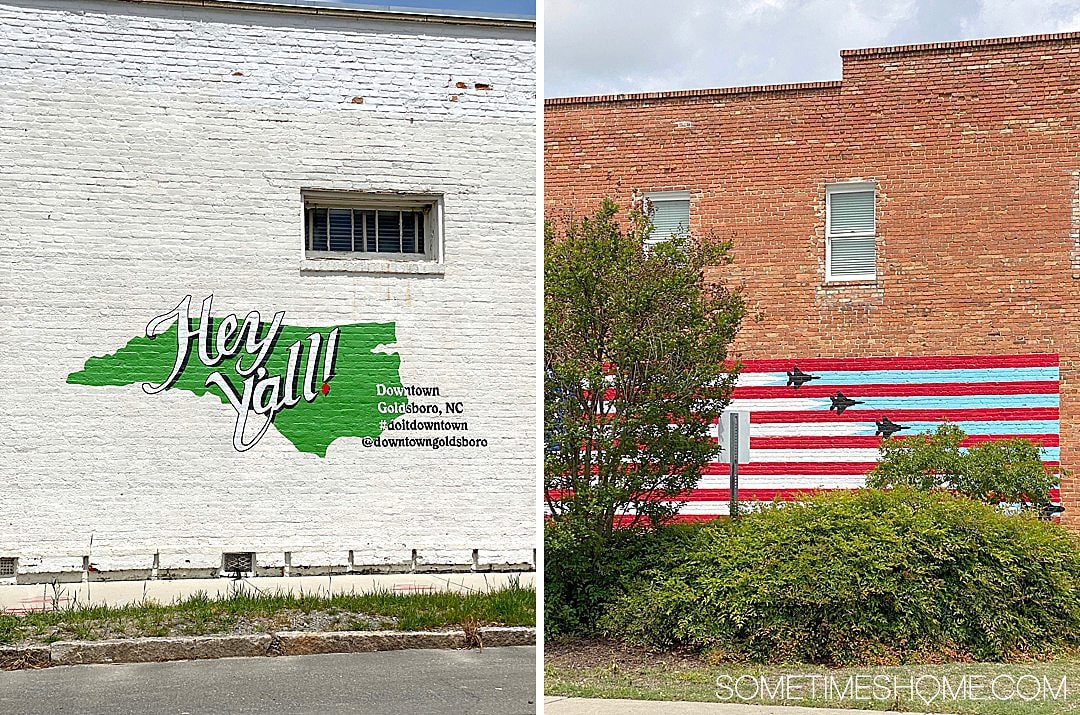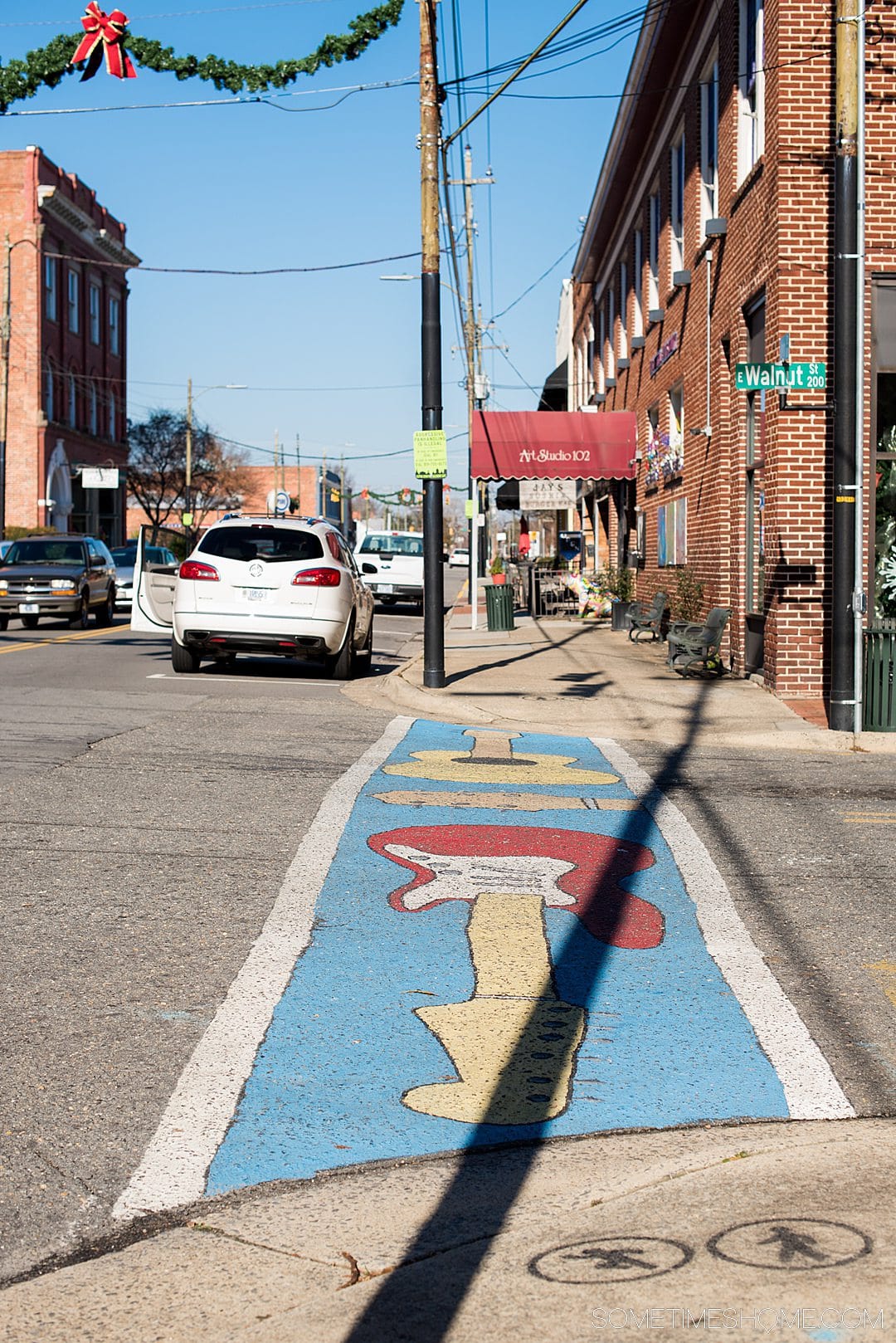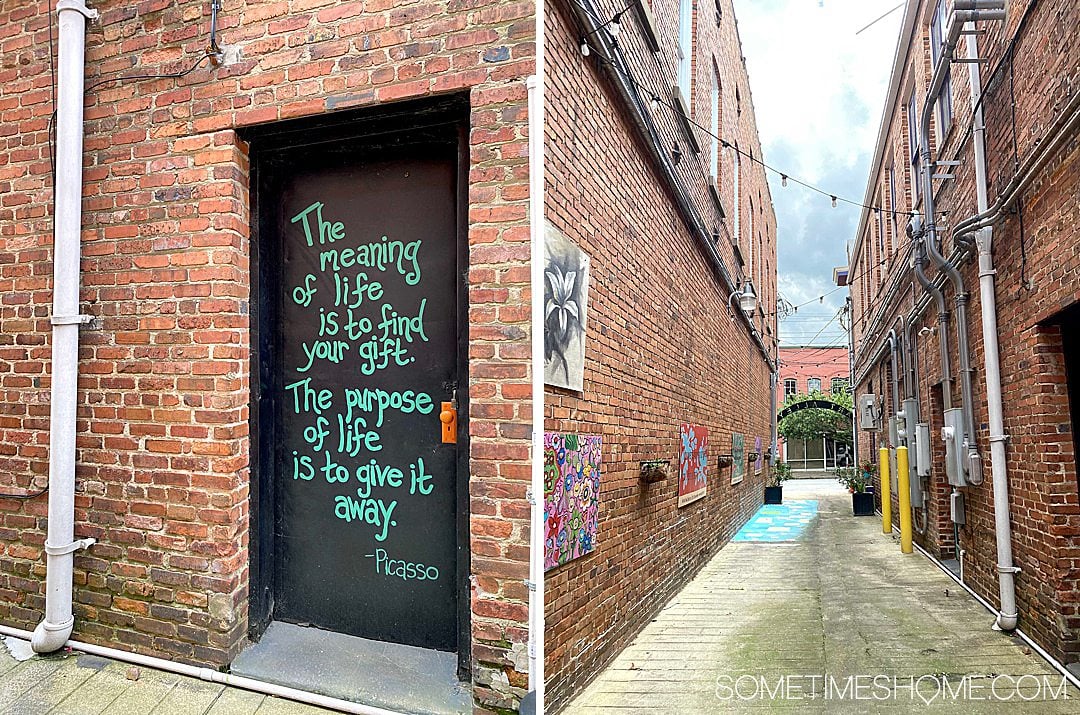 Relax with a Cigar and a Beer at Goldsboro's Tobacco and Hops
There's a great shop in downtown Goldsboro if you're a fan of cigars. You're able to buy and smoke a cigar inside Tobacco and Hops, as well as enjoy a beer or two. There's various seating options, including couches and a bar in the back.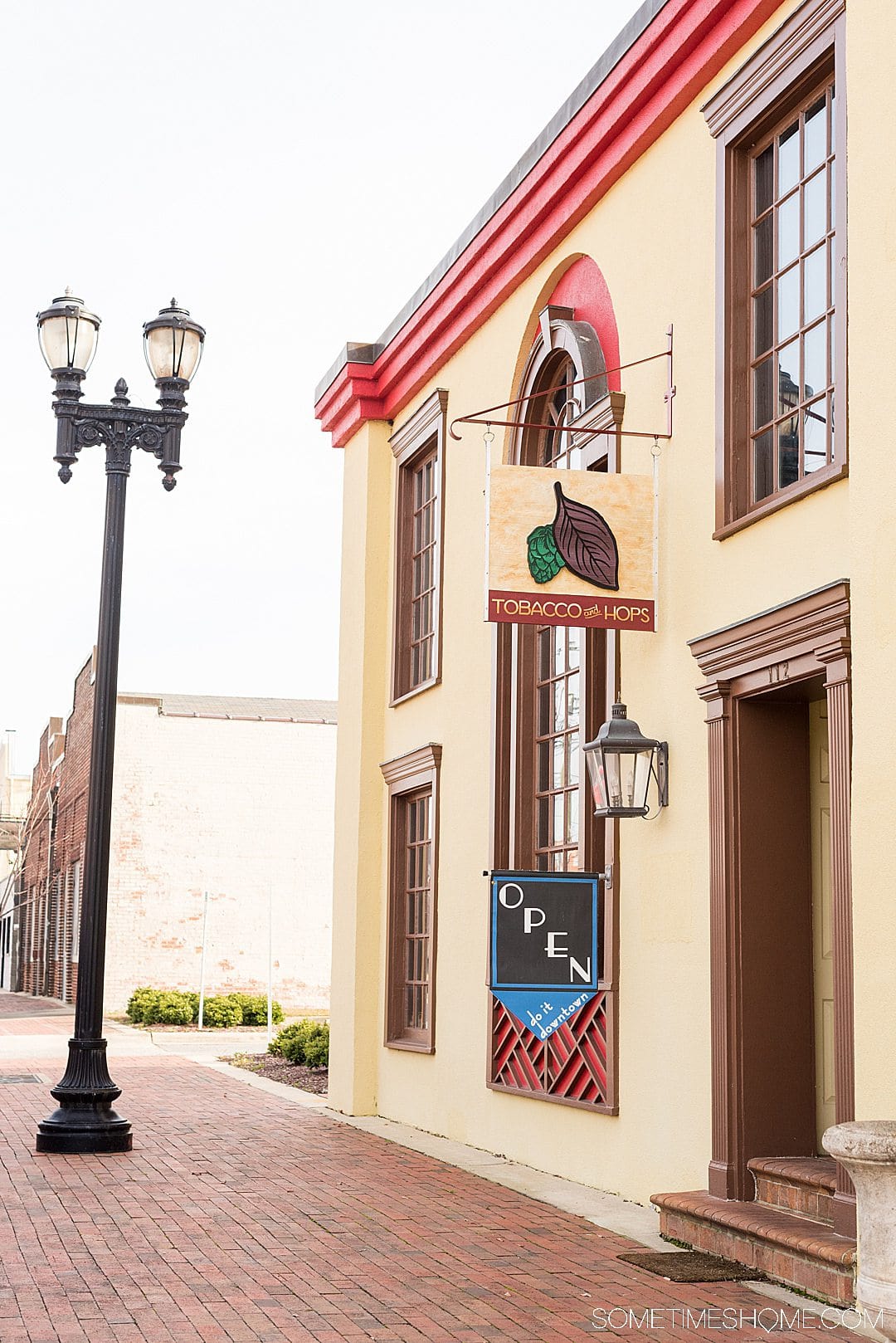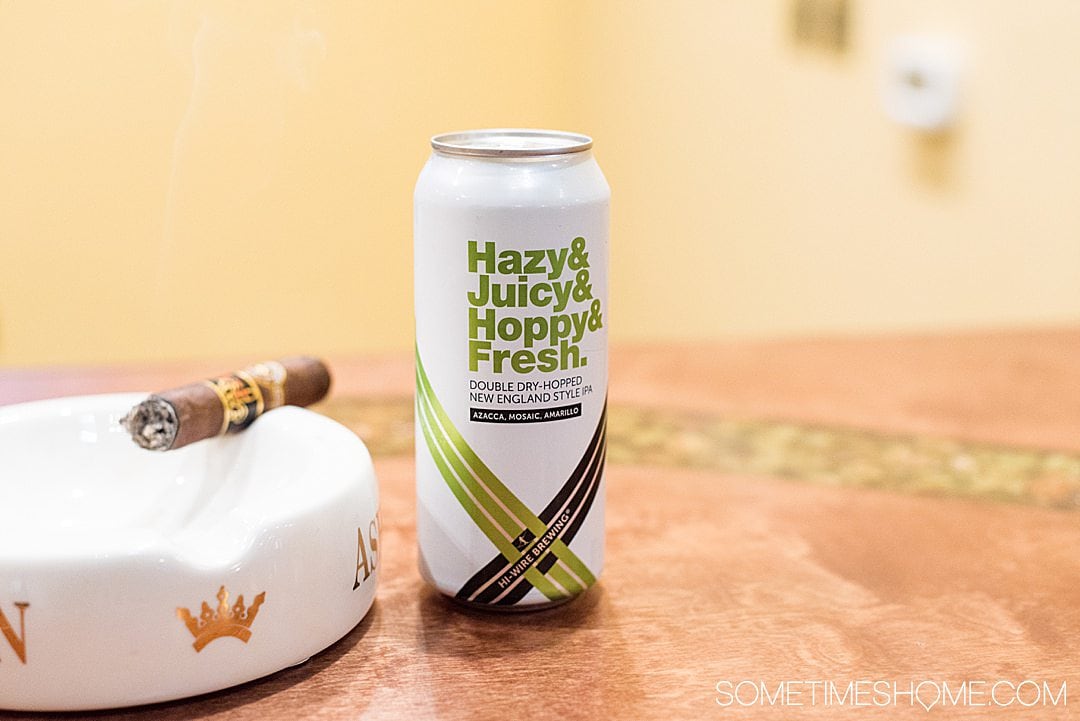 Please note: we thank Visit Goldsboro for generously hosting us. We also may make a small commission from affiliate links in this post but all opinions are ours and we bring you genuine content with real facts, photos, thoughts and recommendations. Always.
Heading to Goldsboro? Also check out:
Please note: we thank Visit Goldsboro for generously hosting us. All the opinions in the post are ours and we bring you genuine content with real facts, photos and thoughts. Always.
Where would you stop first in Goldsboro?