Amazing Day Trip from Lisbon to Tomar Portugal
Day trip options from Lisbon, Portugal are plentiful. The most popular trip is going to Sintra, but we were looking for a Lisbon day trip besides Sintra. We wanted something perhaps less crowded and more of a hidden gem, which is how we decided on Tomar.
It's easy to get to a new place from its capitol city by train, especially. We were only there for three or four days which meant we had to pick just one city we wanted to spend the day within our trip.
We weighed the pros and cons of Sintra, but in the end decided we were looking for a Lisbon day trip on the road less traveled. Our decision to go to Tomar resulted in an amazing Lisbon day trip to a wonderful, historically rich town.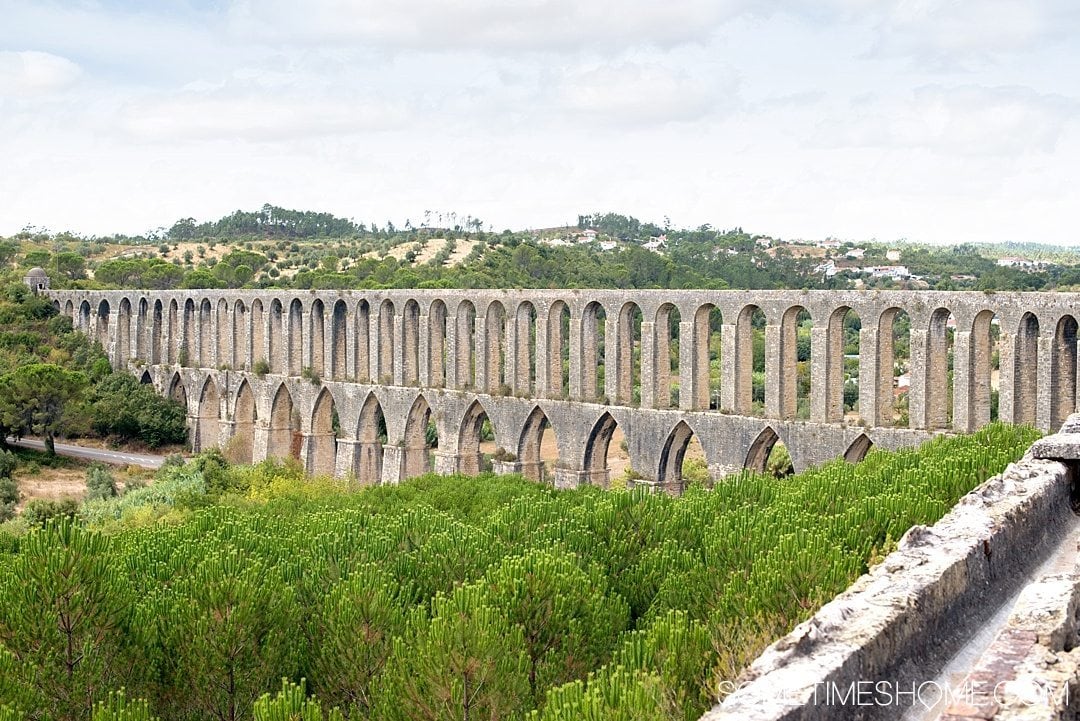 Why We Chose Tomar for Our Lisbon Day Trip Besides Sintra
We did a fair amount of research into Sintra. Its famous yellow painted castle looked especially appealing. It is also closer to Lisbon than Tomar. (You really can't go wrong with either of the two day trips from Lisbon.) However, we also knew it was one of the reasons it was the more crowded of the two cities. We started to investigate destinations for a Lisbon day trip besides Sintra.
We desired something a little more unusual four our Lisbon day trip. Something lesser known and less traveled. We were also very interested in the history of the Knights Templar in Europe and Tomar was its headquarters for nearly 200 years.
(We even stumbled upon a really cool scuba diving adventure from Lisbon to Sesimbra, about an hour away, but unfortunately we don't scuba dive!) Ultimately we agreed Tomar was a good fit for us!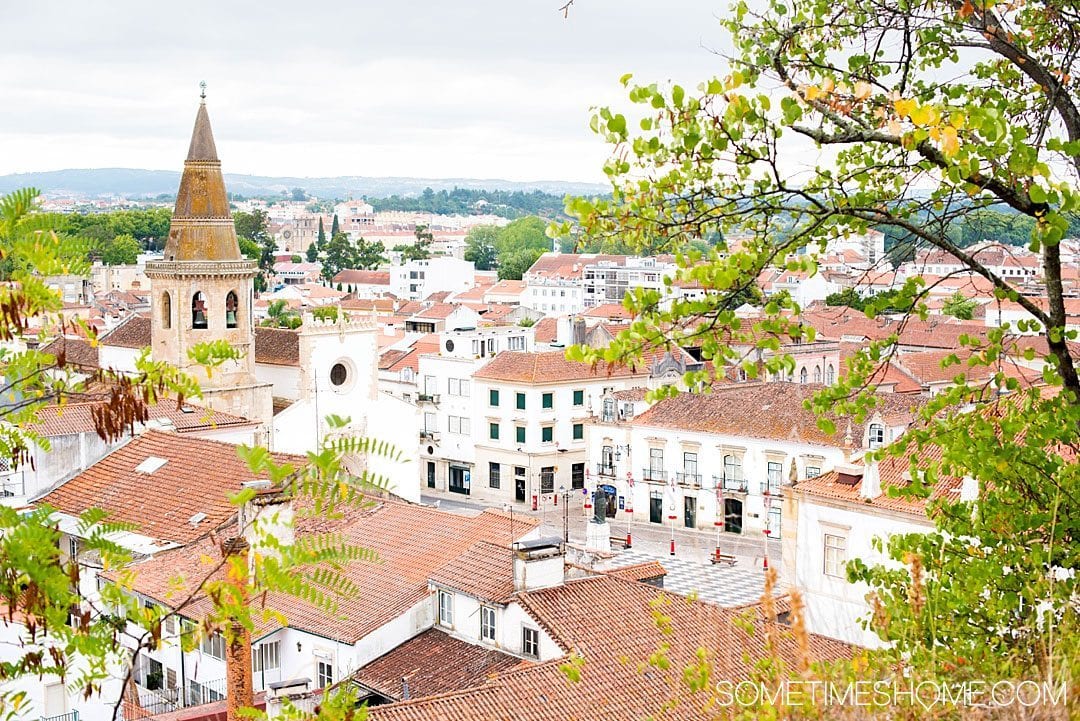 How to Get There
Tomar is easily accessible by train. The small town is incredibly walkable starting at the train station. Here's how to do it:
Make sure you buy and validate your ticket before you board the train.
Take the regional train line from a "Lisboa" (Lisbon, in Portuguese) train station. Santa Apolónia station may be the most accessible, depending on where you're staying within Lisbon.
Travel about 20-25 stops northeast to Tomar aboard the R line (R = Regional).
Travel time is approximately two hours depending on which exact time the train you take leaves Lisbon.
Hop off at Tomar.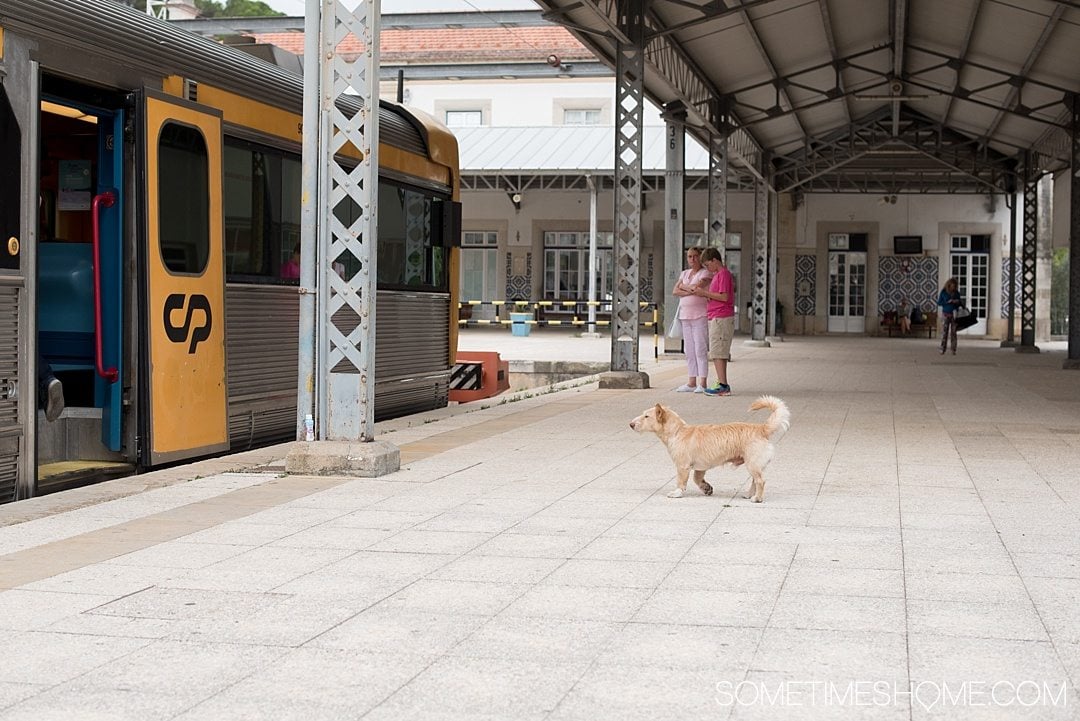 Main Attractions
In one day (arriving around 9:30/10:00am and leaving between 5:00-6:00pm) we felt like we saw all of the highlights in the city. We were also able to do a nice sit down lunch. We got a great feel feel for the city in that amount of time, approximately eight hours total.
The main attractions we explored were:
Mata Nacional dos Sete Montes
Convent of Christ
Castelo de Tomar
Praca de Republica
Pegoes Aqueduct
Tuk Lovers Tour
Town of Tomar
Nabao River
What to See, What to Experience
Mata Nacional dos Sete Montes
When we arrived at the train station we starting walking northwest to the Convent of Christ and Castelo de Tomar. We stumbled upon a beautiful manicured garden, called Mata Nacional dos Sete Montes, before we arrived at our destination. (The literal translation is National Wood of Seven Hills.) It's a wonderful thing to see, photograph and walk through.
We also meandered a bit off the beaten path adjacent to the well kept gardens and ended up on an accidental hike. But the views were worth the exploration. We loved the aerial vantage points of Tomar and olive trees we saw along the way.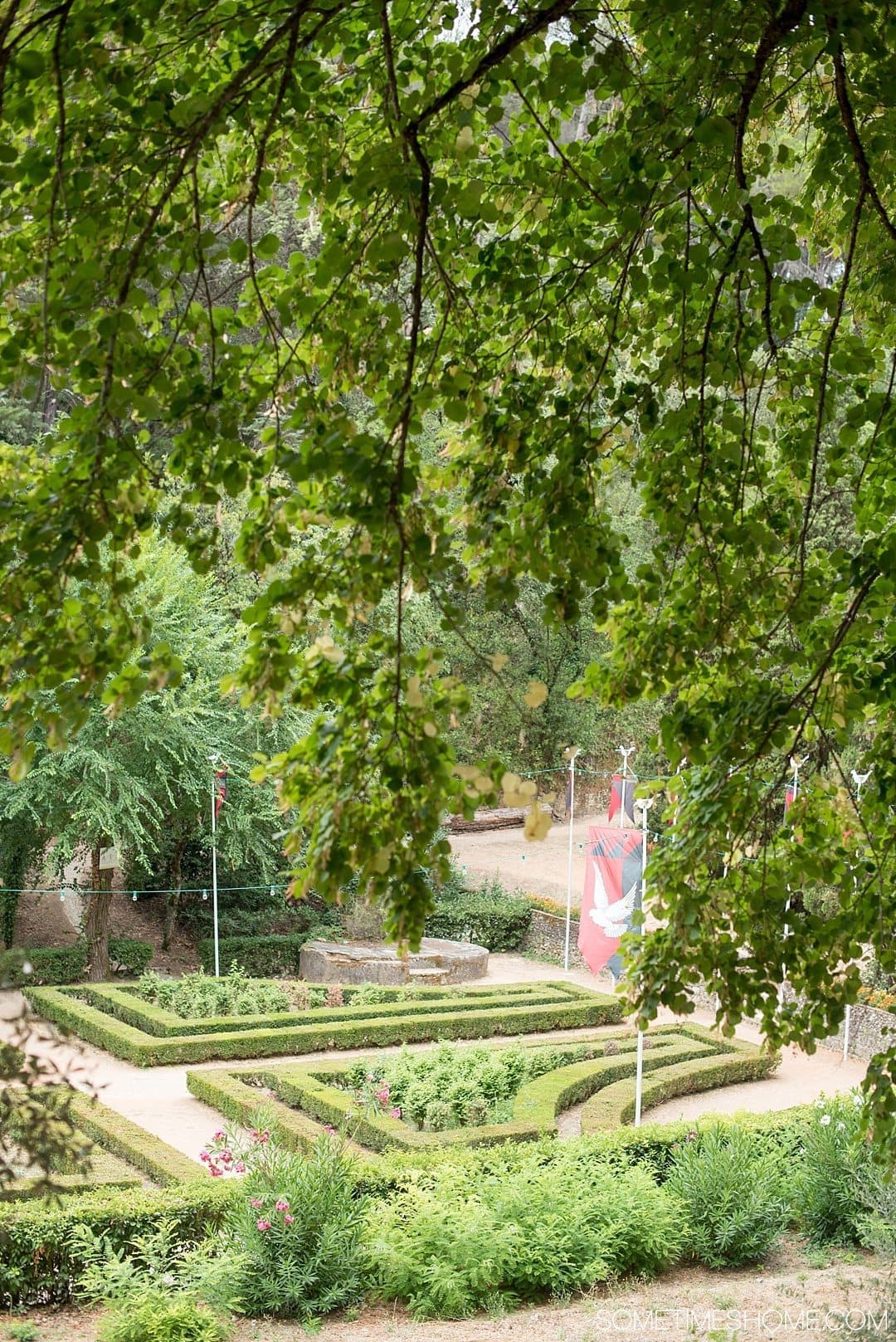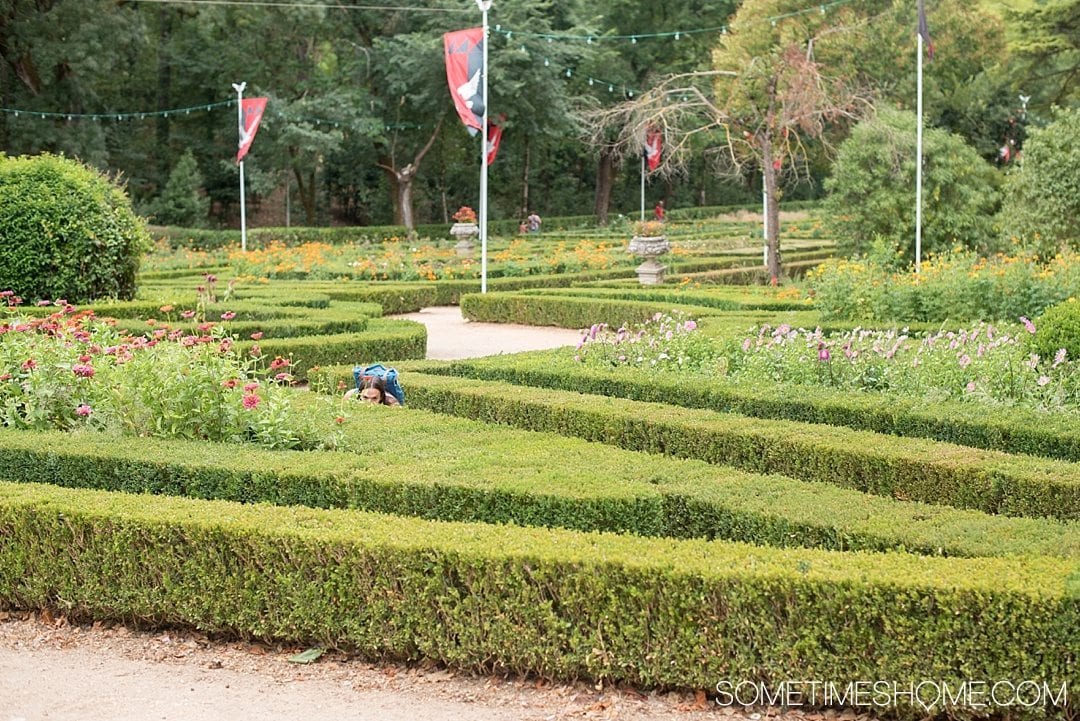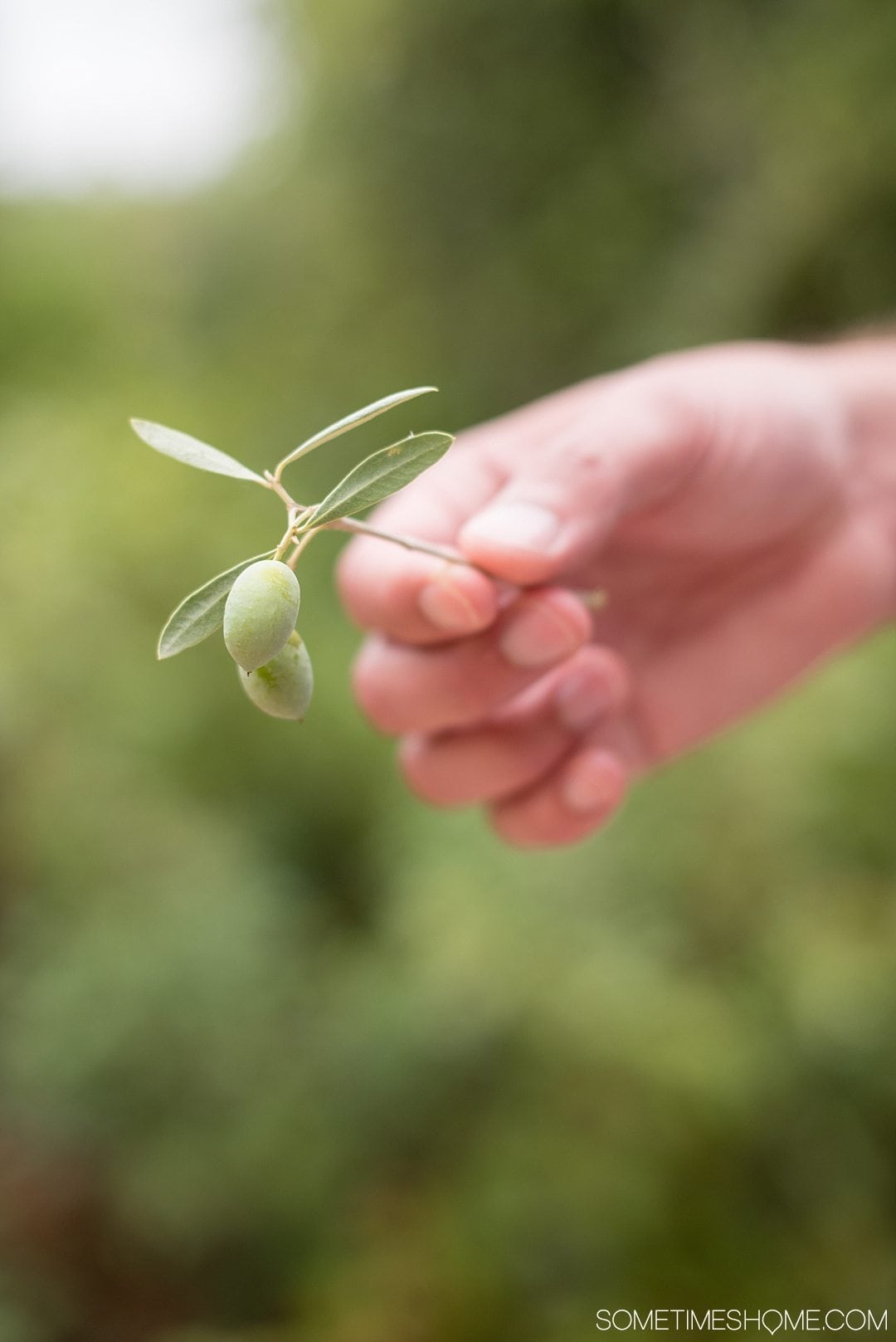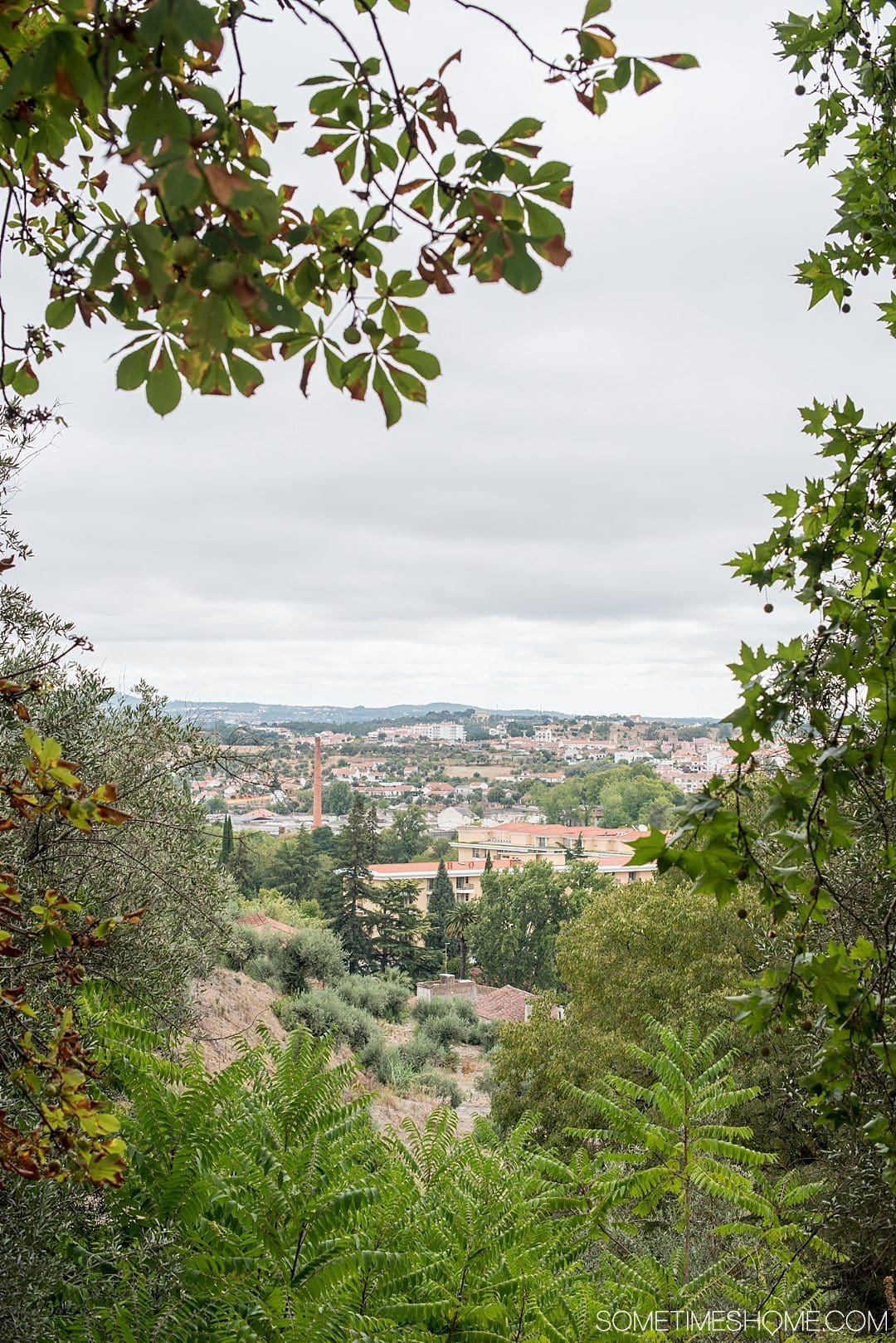 Convent of Christ and Castelo de Tomar
This historic site has deep roots in the 12th century. The Convent of Christ, along with the castle and their grounds, is the most noteworthy attraction in Tomar. It was declared a UNESCO World Heritage Site in 1983.
We bought a ticket for three locations for 15 euros (Convento de Cristo, Mosteiro de Alcobaça e Mosteiro de Santa Maria da Vitória (Batalha)) not realizing we only needed a six euro ticket for the one location. Oops! (We didn't have time to visit two of the three locations on the ticket so we considered the extra cost we paid a donation to the city!)
Why did we really only need one ticket? Because the castle is actually part of the grounds of the Convent of Christ. (Hopefully this info will save you the mistake we made.)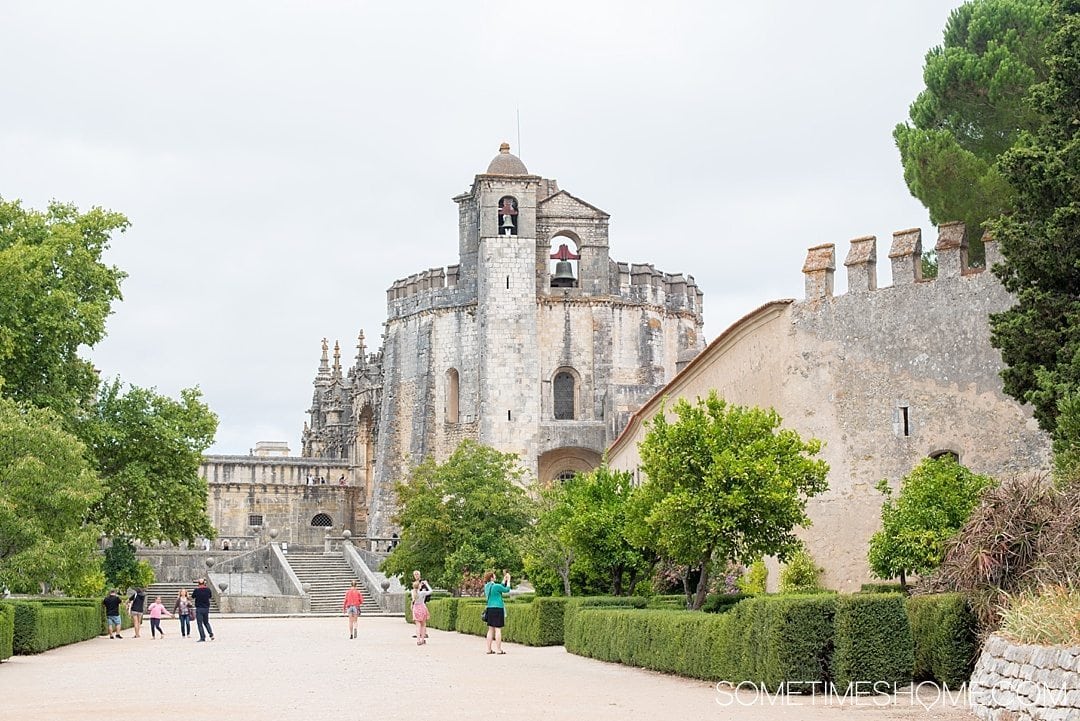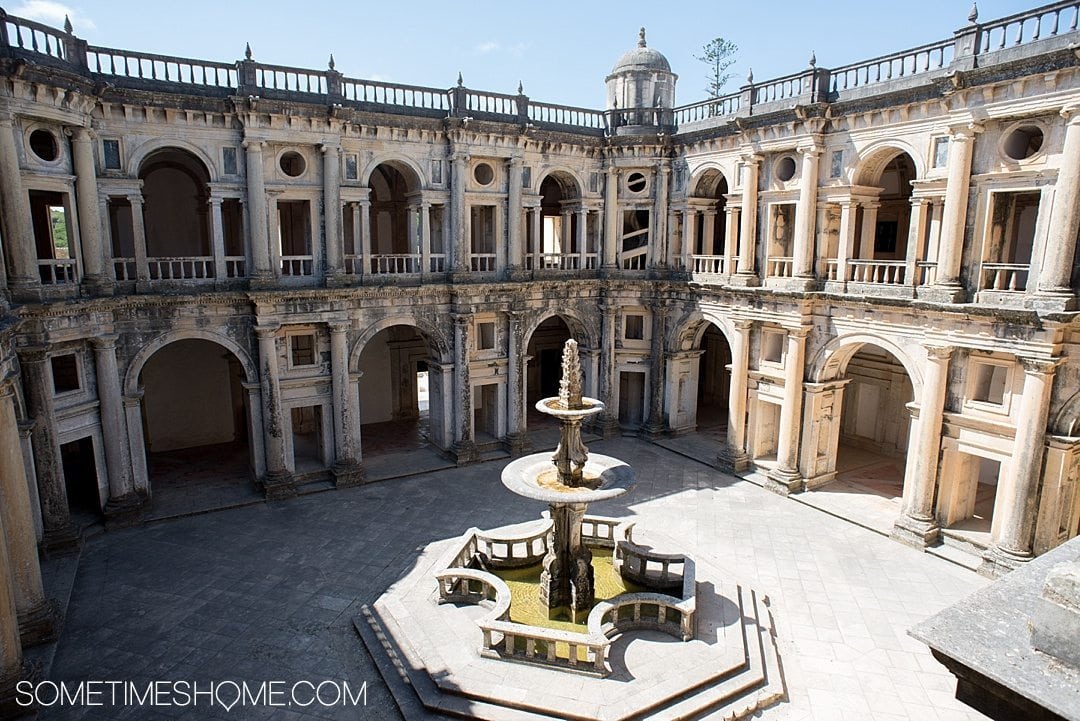 I could have stayed there all day taking photos of every last detail. There was so much to adore from the building stones, to moss growing on edifices, the interior paintings, courtyards, fruit trees and more. Alas, there was more to see in Tomar, our Lisbon day trip besides Sintra.
Praca de Republica
After our tour of the Convent of Christ we walked into town. We were quickly drawn to Praca de Republica, or Republic Square. It's a picturesque square complete with a black and white checkerboard pavement style. Who wouldn't want to have their picture taken here?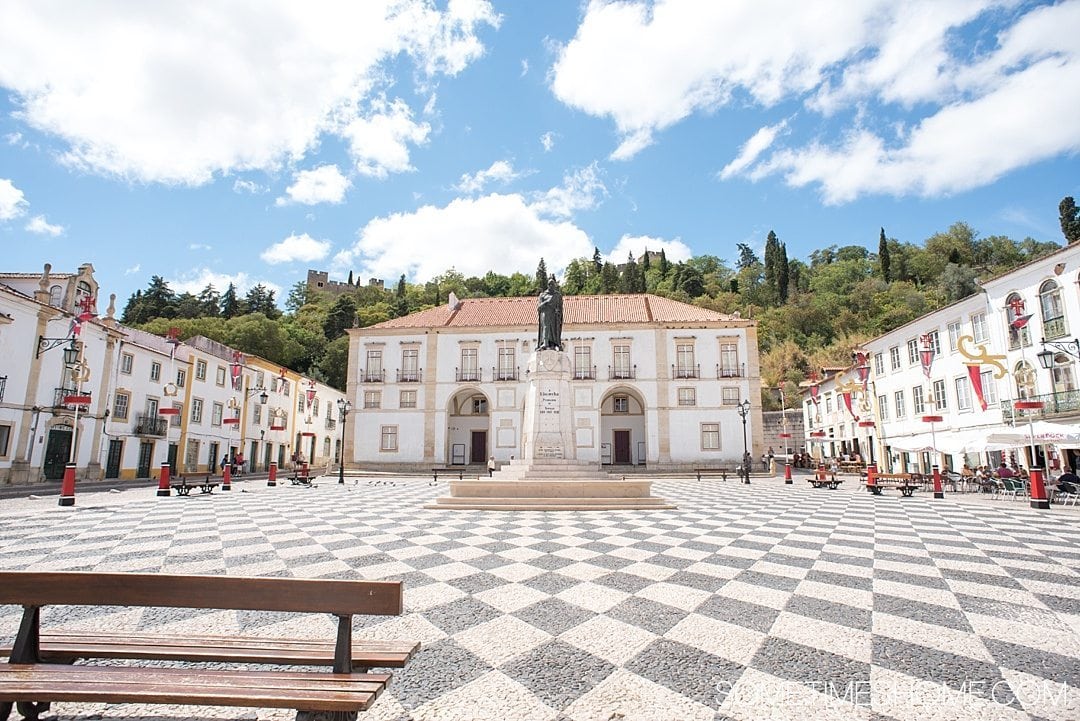 Tuk Lovers Tour
We spotted cute little tuk tuks while walking in Praca de Republica. If you've been to Thailand you know the ones! We had read the Tomar aqueducts weren't too far but it was a lot more accessible with a vehicle. Since we only had a few hours in the city we opted for a tour with Tuk Lovers to cut down on travel time.
It was the PERFECT mode of transportation! Not only did it get us there in a jiffy – with a local who knew exactly how to go – but we learned about the town and why she started the company too. Her and her boyfriend were graphic artists but wanted to do something a bit more local and impactful with their work, thus started the company. I loved supporting the local economy through small business owners like myself and traveling in style!
If you have the time they're able to show you many more sites so discuss the best tour for you with your Tuk Lovers guide before boarding. Or investigate and book online ahead of time.
Pegoes Aqueduct
The main reason for taking the Tuk Lovers tour was for transportation to Pegoes Aqueduct. Construction began at the end of the 16th century and was completed in the early 17th century. Its purpose was to carry water to the Convent of Christ. We had the entire aqueduct to ourselves! (Which is exactly why we visited Tomar for our Lisbon day tour besides Sintra choice – it was crowd-free!)
It was incredible we had free reign and access to the aqueduct, a national monument and treasure in Portugal. We were even able to stand in the aqueduct's path water used to travel through. The aqueduct ends six kilometers away, in the Mata Nacional dos Sete Montes, the garden discussed earlier in this post.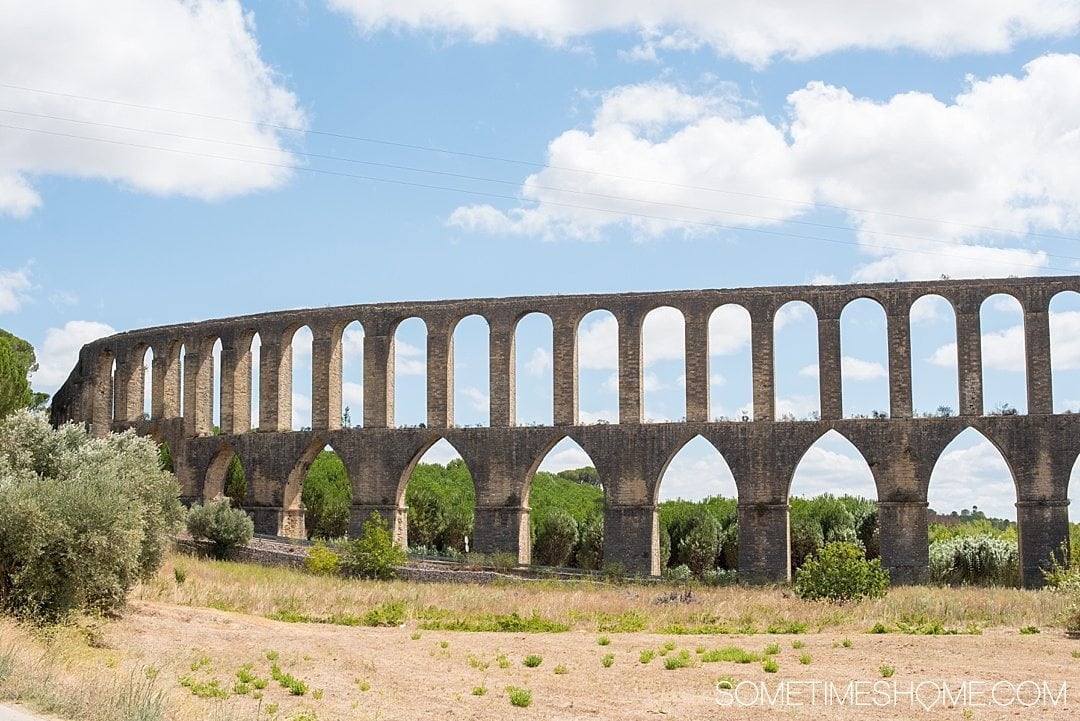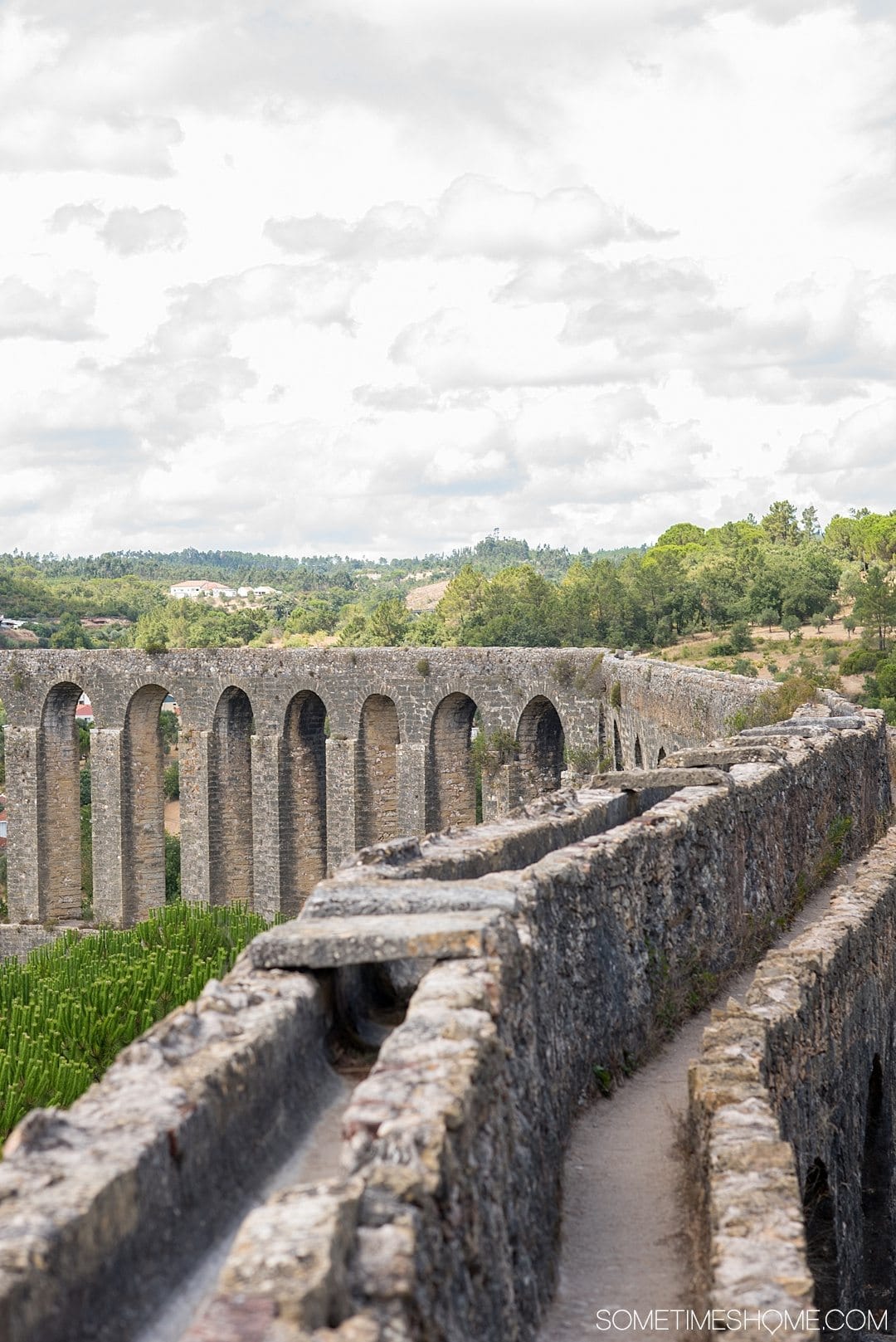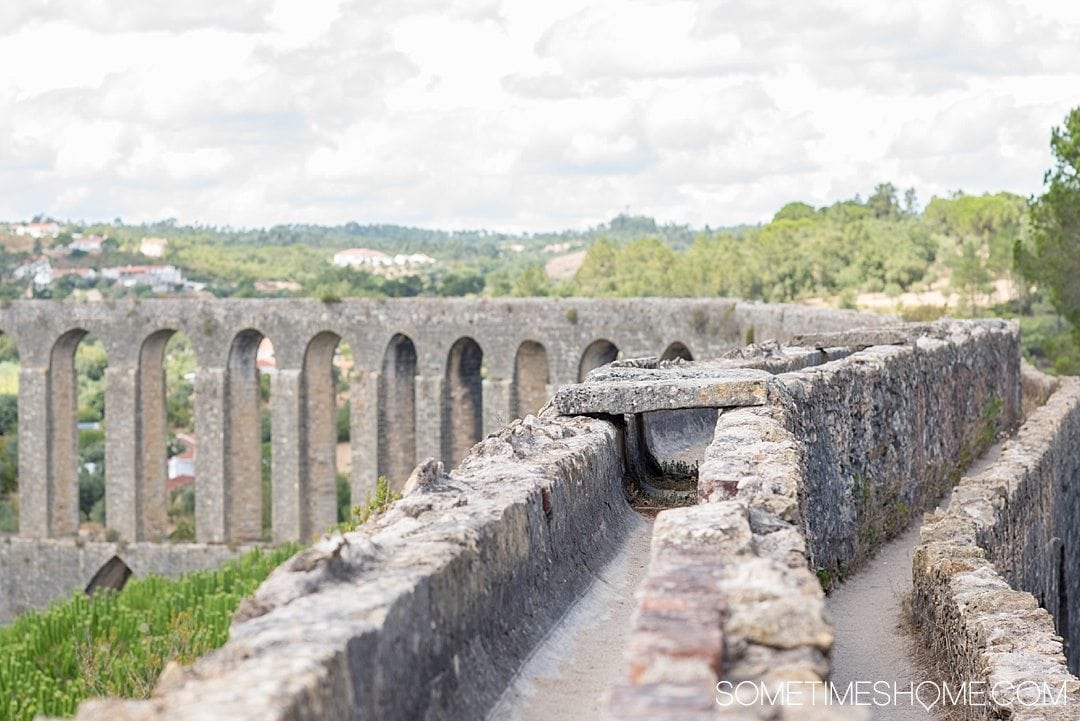 Explore the Town of Tomar
The town itself, in and around the Praca de Republica and then some, is quaint and attractive. It's a fun area to walk around, shop, grab a coffee or beer, and people watch. You can simply walk east from Praca de Republica via Rua de Serpa Pinto (an easy street to find) towards the water and get a great feel for the town.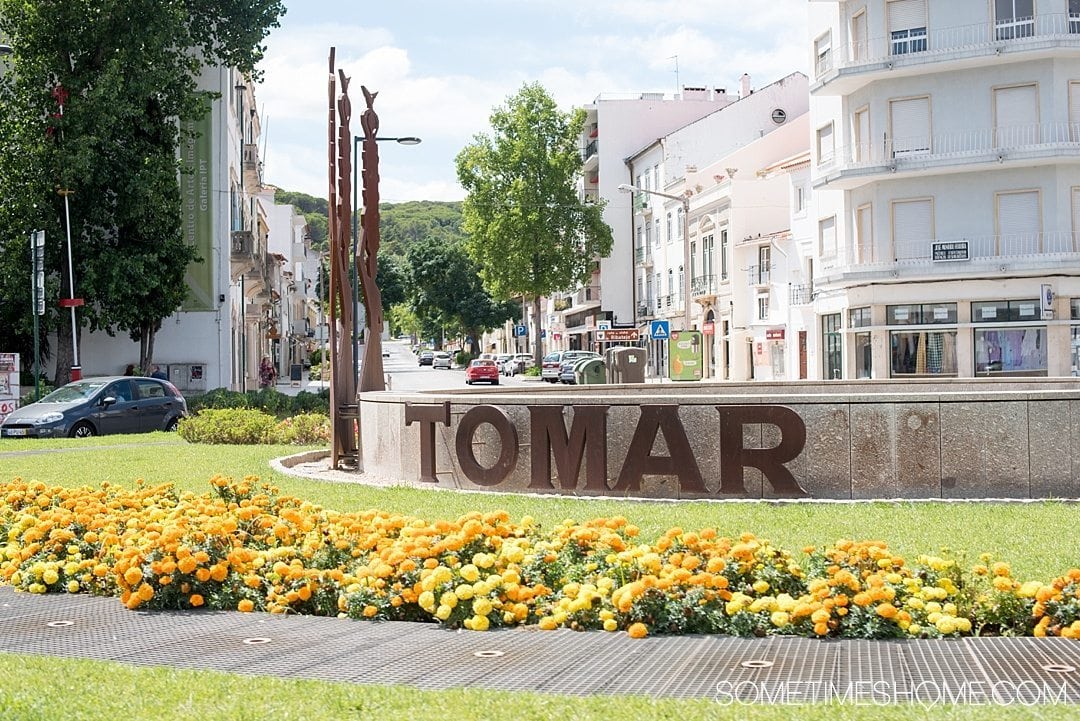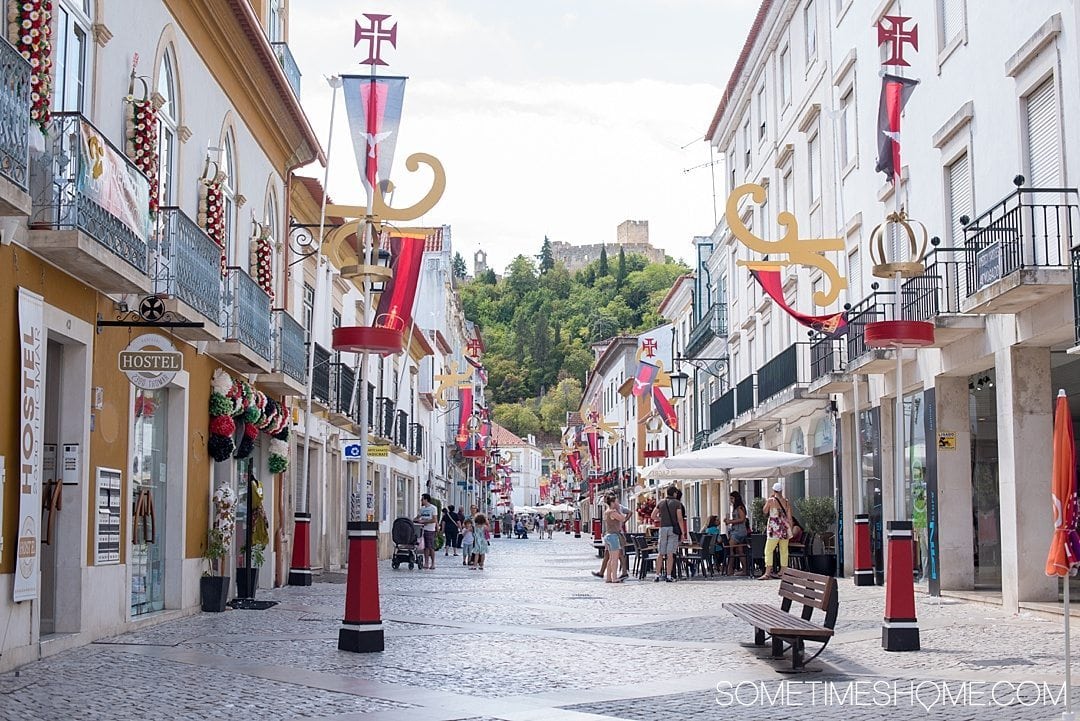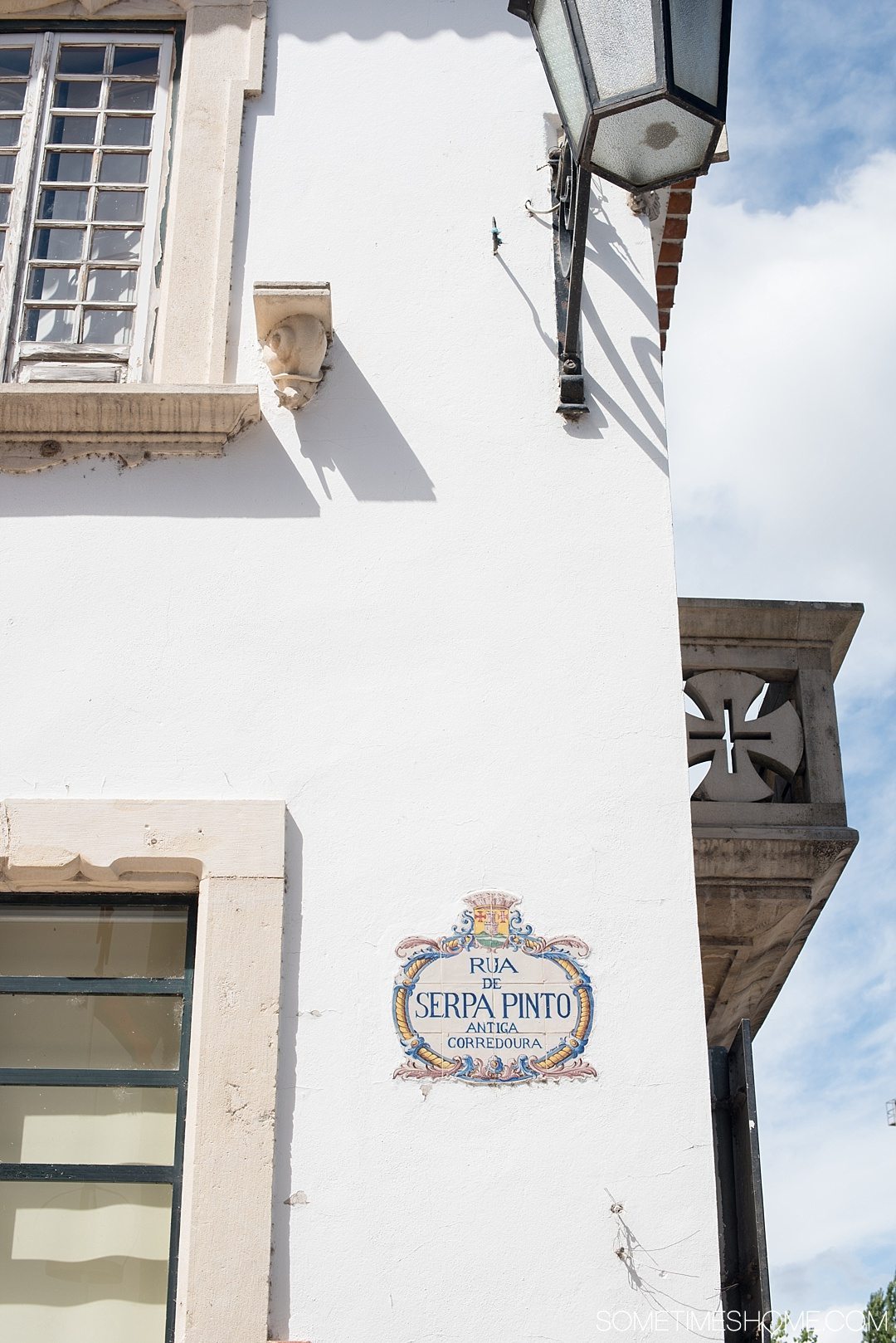 Walk Along the Nabao River
This river runs through Tomar and has beautiful promenades and foot bridges to walk along and over. Its scenery changes a little as you walk along it, from architecture to parks and grand views.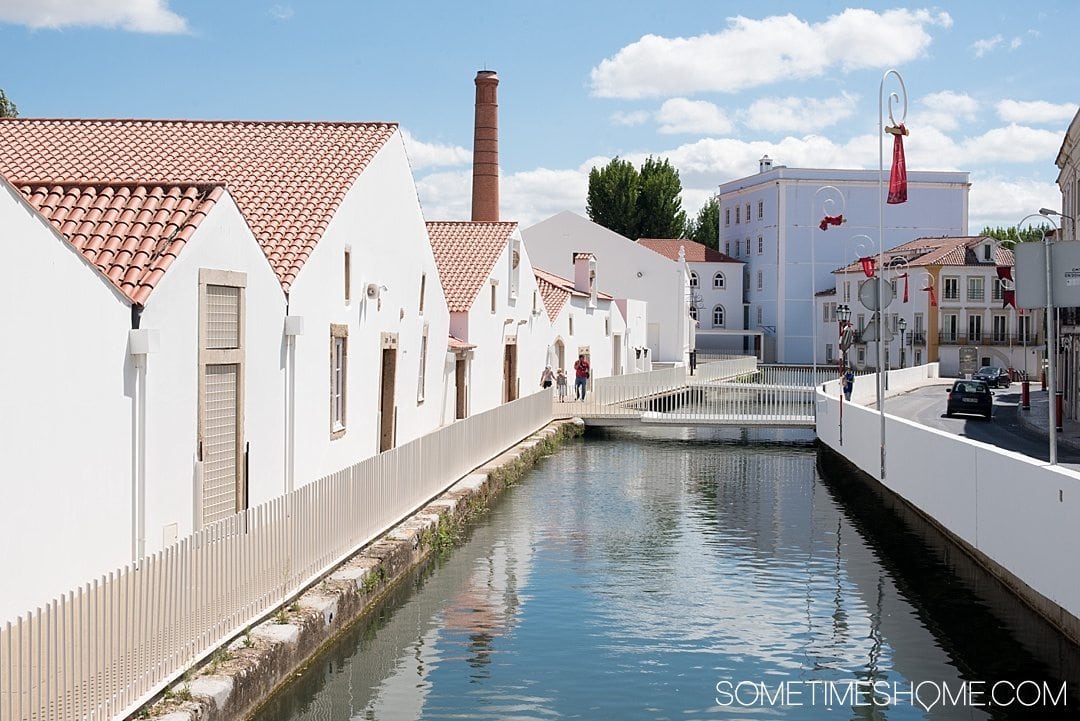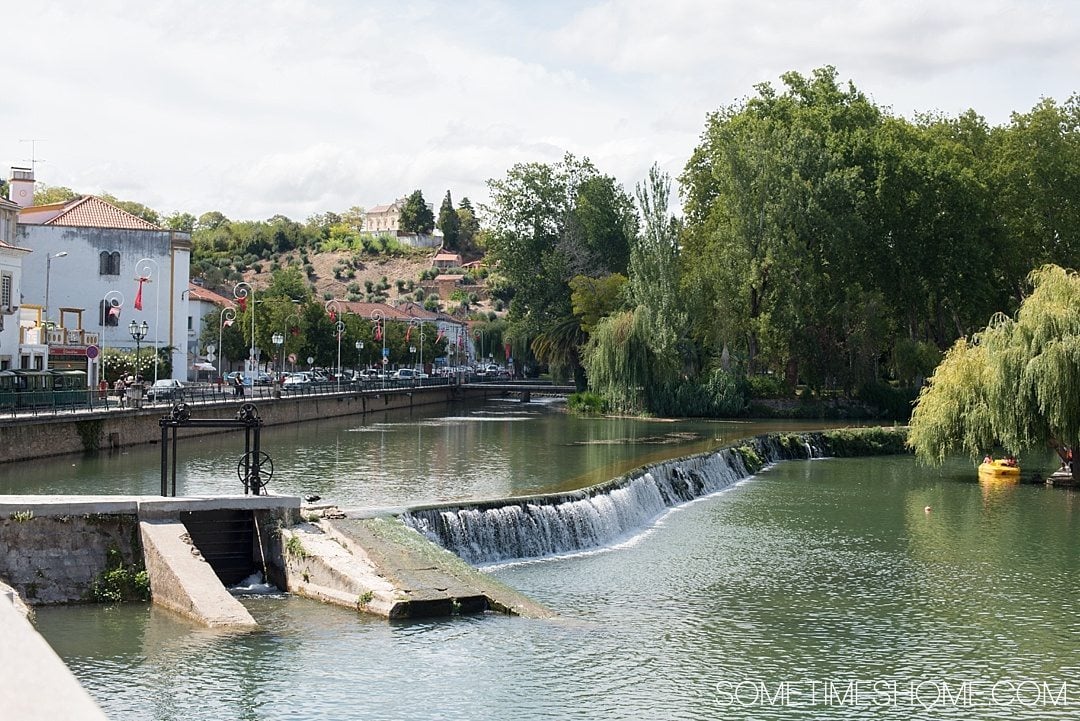 Tours to Tomar
Don't want to go it alone to tour Tomar on a day trip from Lisbon, besides Sintra? Book a tour of Tomar with Viator. They make it super easy to book it and just enjoy the journey!
Popular Festival in Tomar to Note, Festa dos Tabuleiros
One of the most popular times to travel to Tomar is for their Festa dos Tabuleiros, or Festival of the Trays, which occurs every four years in July. One happened in July of 2019, and the next should be in 2023. The whole town is covered in vibrant flowers and floral decorations. It attracts people from all over the world just like Fallas Festival in Valencia, Spain.
Disclosure: There may be affiliate links in this post, which means we could earn a small commission if you click the link and proceed with a purchase. We truly only recommend products or services we personally use. 
Traveling to Portugal and Spain? Also check out:
Save this post for later by pinning one of the two images below!
Would you travel to a city for its historical significance?