Fantastic Fall Destination Ideas Around the World
There's so many benefits to traveling during the fall. It's "off season" for many destinations: children are back in school making flights more affordable. Ideal autumn temperatures and fall colors attract visitors to various locations from Canada to Thailand – even New Zealand. In this post, pro travelers and bloggers weigh in with their favorite Fantastic Fall Destination Ideas Around the World.
Chiang Mai, Thailand, by Mikkel of Sometimes Home
Thailand is hot in the summer and a bit cooler in the winter. So fall is the perfect time to go! Chiang Mai is in the northern region of the country and is a little cooler in the mornings and evening than during the day. There's plenty to do in this ancient city whether it's visiting the "Old Town," enjoying visiting temples, or taking day trips to nearby towns like Chiang Rai (famous for its white temple). Check out all our posts on Thailand here.
website / instagram / facebook / twitter / pinterest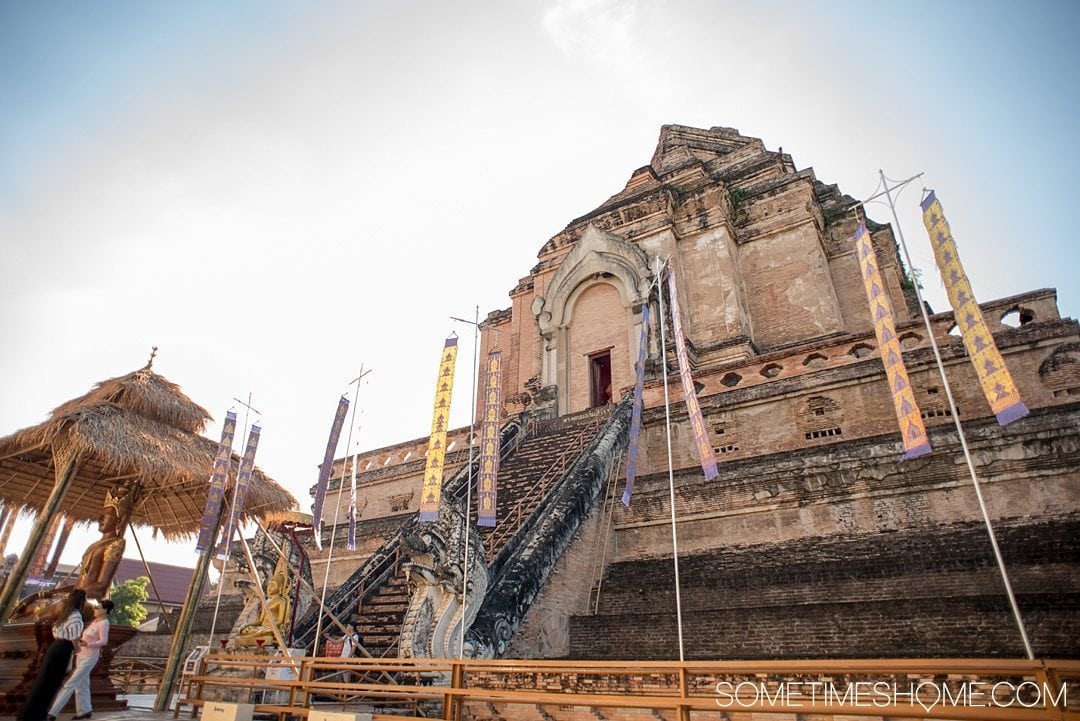 South Island, New Zealand, by Alexandra of Positive Impact Journey
To dive into the world of adventure sports, dramatic mountains and warmer climates this fall, start charting out your travels toward New Zealand. This stunning country, south of the equator, enjoys a warm spring starting in September. Visiting this incredibly popular tourist destination during these shoulder months gives you great weather and less competition for hotel rooms.
I recommend spending most (if not all) your time on the South Island unless you have unlimited time to traverse every nook and cranny of both islands. I landed in Queenstown in October, in the more southern region of the country. Its proximity to the southern pole means it remains cooler than the rest of the country throughout spring.
All of the activities to participate in can be overwhelming. Here are a few highlights:
Queenstown: try some adventure sports (after all, they invented bungee jumping).
South tip of the island: try one of the daily cruises into Milford Sound (mountain photo below).
Moving up the island: swing by Mount Cook to gaze upon the highest mountain in the country.
Northern side of the island: take a quick trip to Abel Tasman for a taste of the beaches.
Blenheim: for a grand finale, I recommend a day of wine tasting (pictured below.) Rent a bike to visit all the vineyards for your tastings to really spice things up!
website / instagram / facebook / twitter / pinterest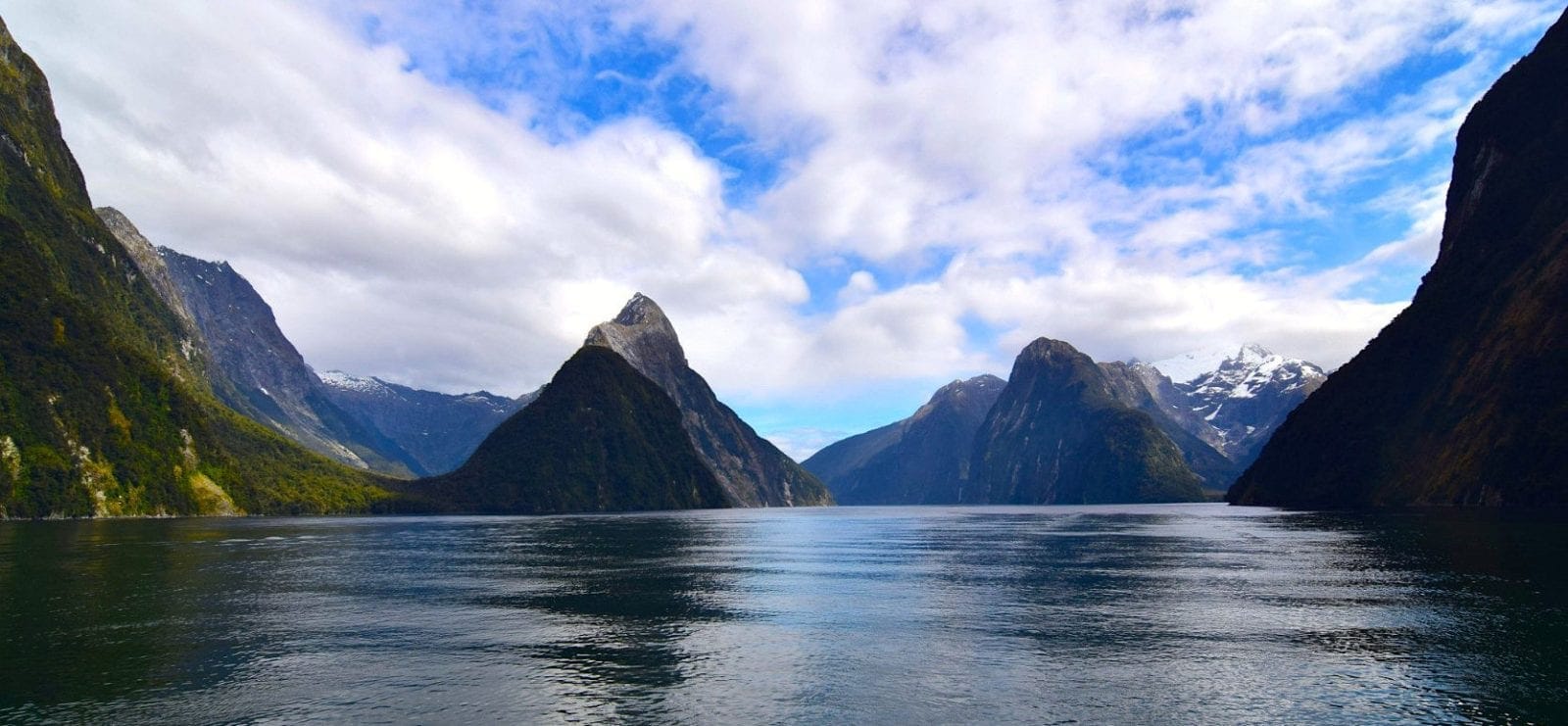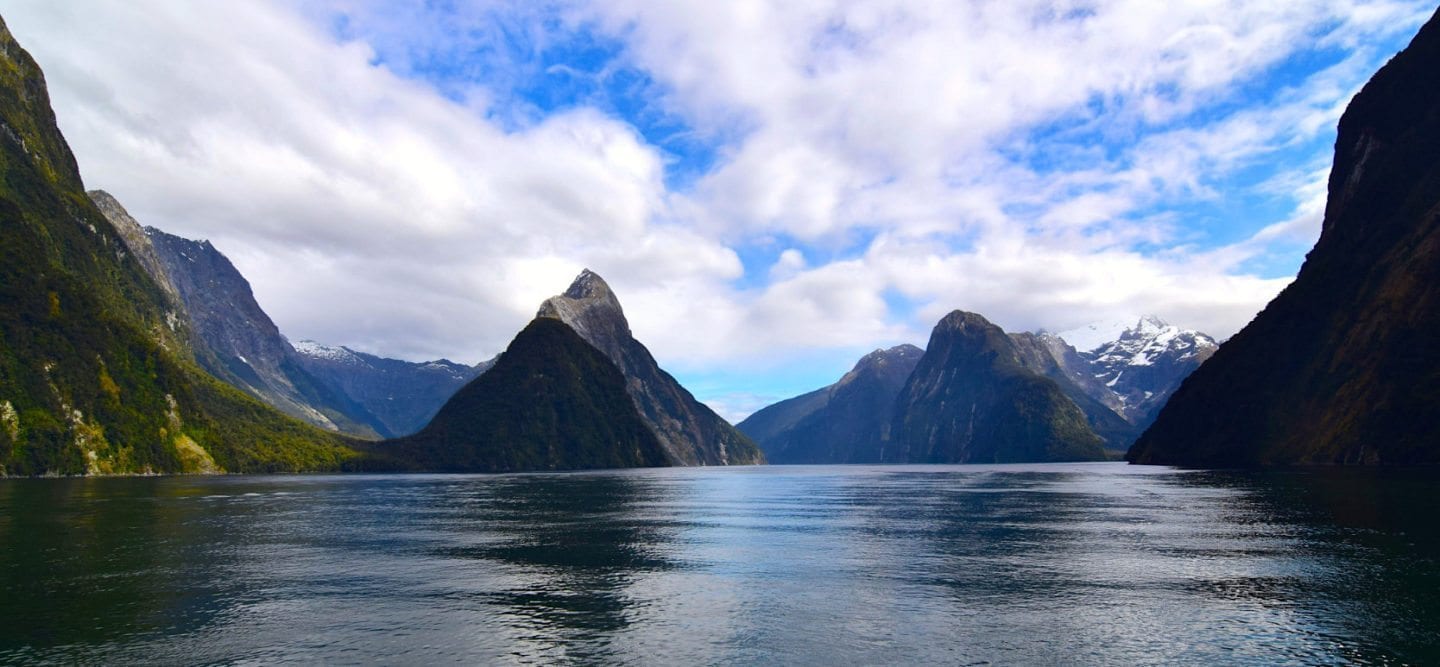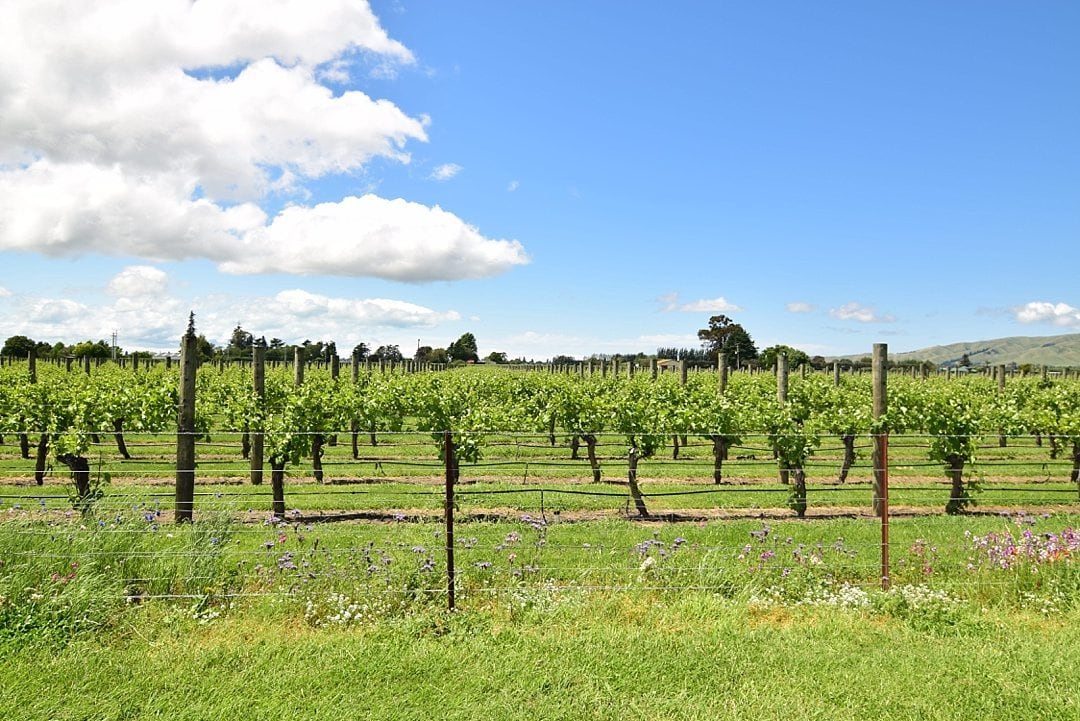 Kozya Stena Mountain Lodge, Bulgaria, by Maria of 203 Challenges
Stara Planina (Balkan Mountains) is the main mountain range that lies all across Bulgaria from east to west. One of the most amazing times to visit it is in fall when it's burning in colors. An easy four hour hike along the mountain ridge will take you from Beklemeto mountain pass to the Kozya Stena mountain lodge, granting you magnificent views of both Southern and Northern Bulgaria on the way. The temperatures tend to drop quickly after sunset in fall, so bring a warm jacket.
website / twitter / instagram / facebook / pinterest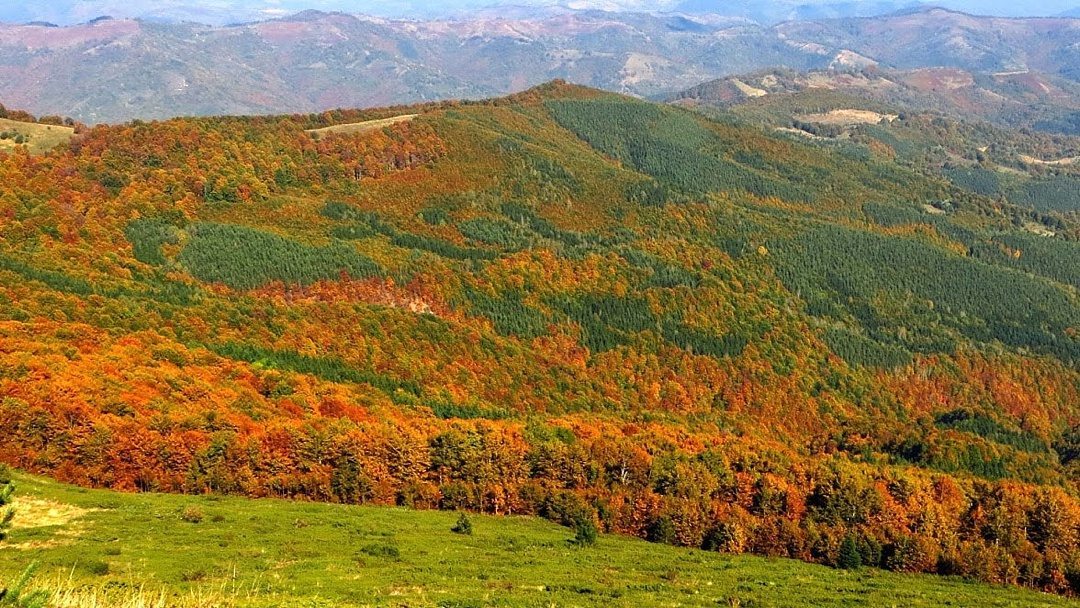 South Korea, by Rebecca of RebMinLu
Visiting South Korea during fall is a special time where families and friends gather to celebrate the change of seasons and celebrate harvest time. Although most families buy their produce in grocery stores nowadays, families still gather and invite friends to celebrate the season by making kimchi together. (Kimchi is a famous Korean side dish made with cabbage and red pepper flakes). Korea has great weather and beautiful fall foliage and is well known for some of the most famous festivals enjoyed by tourists and locals. Some of these popular festivals include the Hanji Festival (traditional Korean paper), Lantern Festival, Insam Festival (ginseng), Bibimbap Festival (another traditional Korean dish of rice, vegetables and meat), and, my personal favorite, Gimje Festival. There is at least one festival every weekend in different parts of Korea that celebrate the beauty and joy of autumn.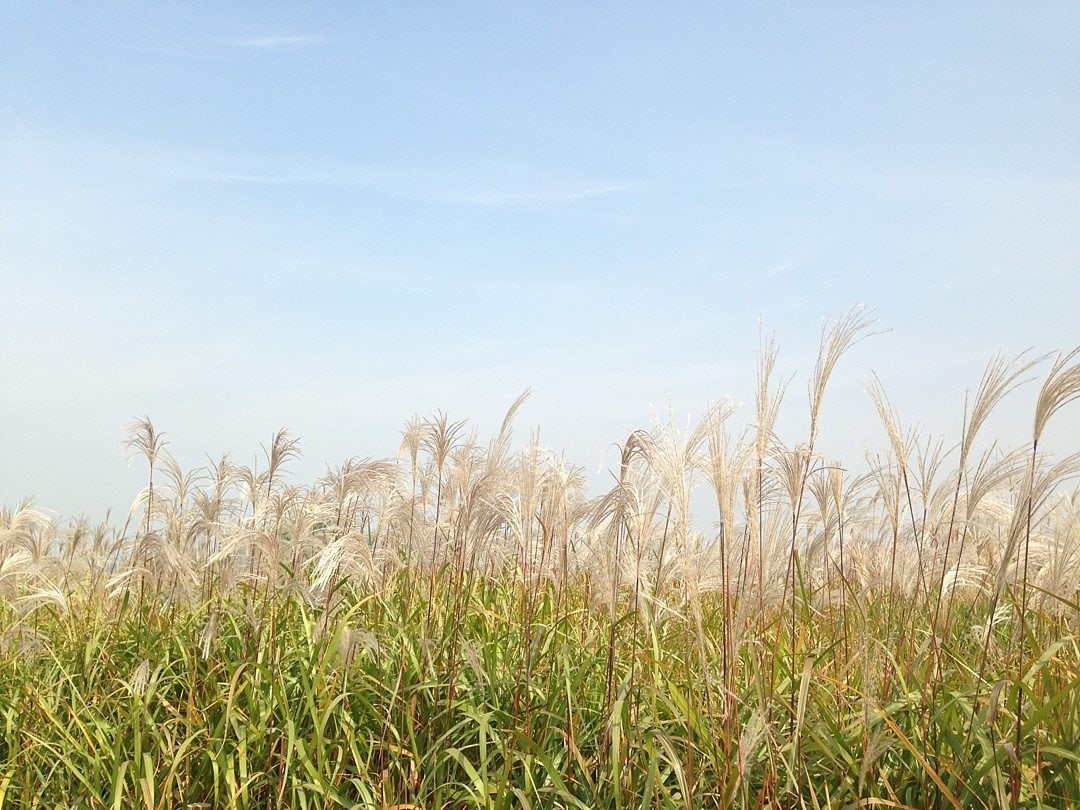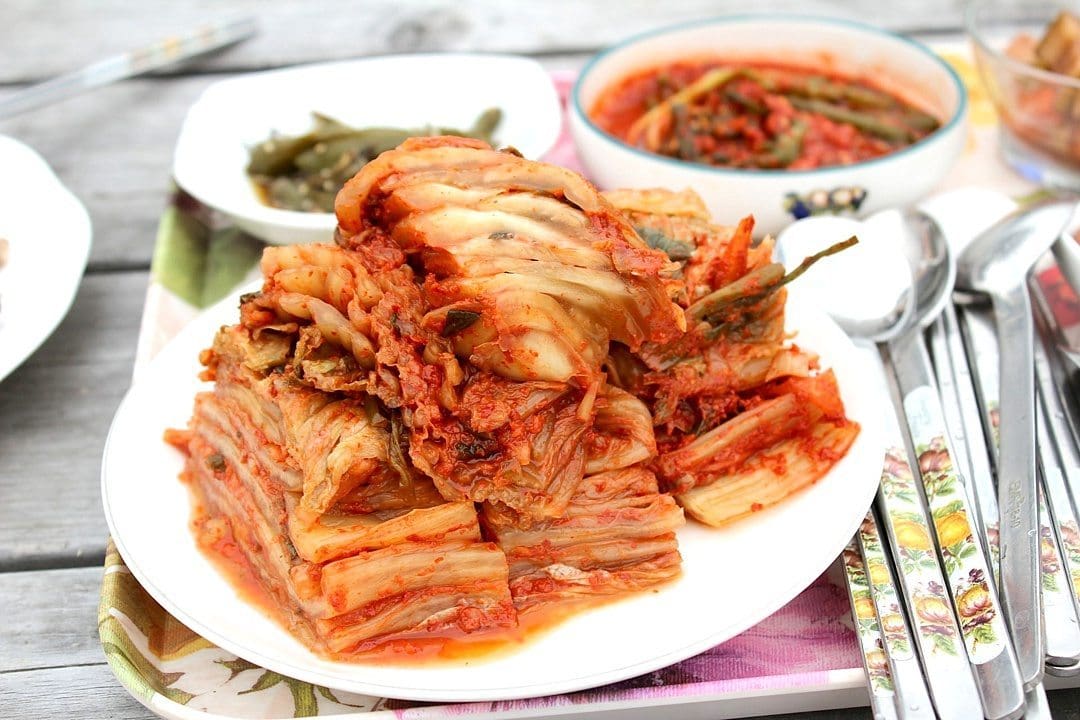 Nepal, by Ellis of Backpack Adventures
Nepal is one of my favorite countries in the world. I fell in love with it when I first visited the country in 2006. It was here that I trekked through the mountains for the first time and discovered how much I enjoy it. With so many routes and good lodges there is no better or easier place to go trekking than Nepal. The country also offers old temples, friendly people and beautiful nature rich in wildlife in addition to its mountains.
I have returned to Nepal many times and I always try to come back in the fall. This is the best time of the year to visit as the skies are blue and temperatures pleasant. The rainy season has just finished and the cold winter has not yet started. The Nepali people also enjoy this time of the year. It's the time to harvest rice and time two major festivals, called Dasain and Tihar, are celebrated. Families come together during these festivals; whether you're trekking in the mountains or staying in the capital of Kathmandu you will see people celebrating and decorating their homes with lights. There is a festive atmosphere all over the country and the Nepali people are glad to explain it to visitors.
website / instagram / twitter / pinterest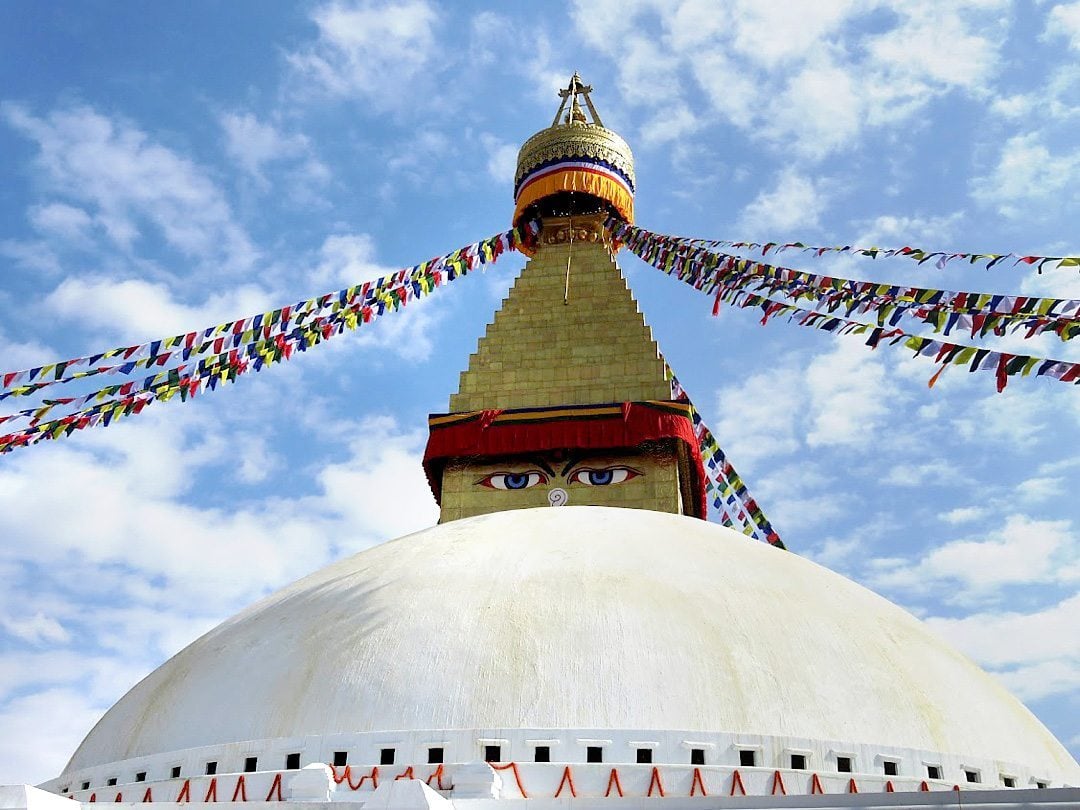 Michigan's Upper Peninsula, United States, by Rosalie of Rosalie Goes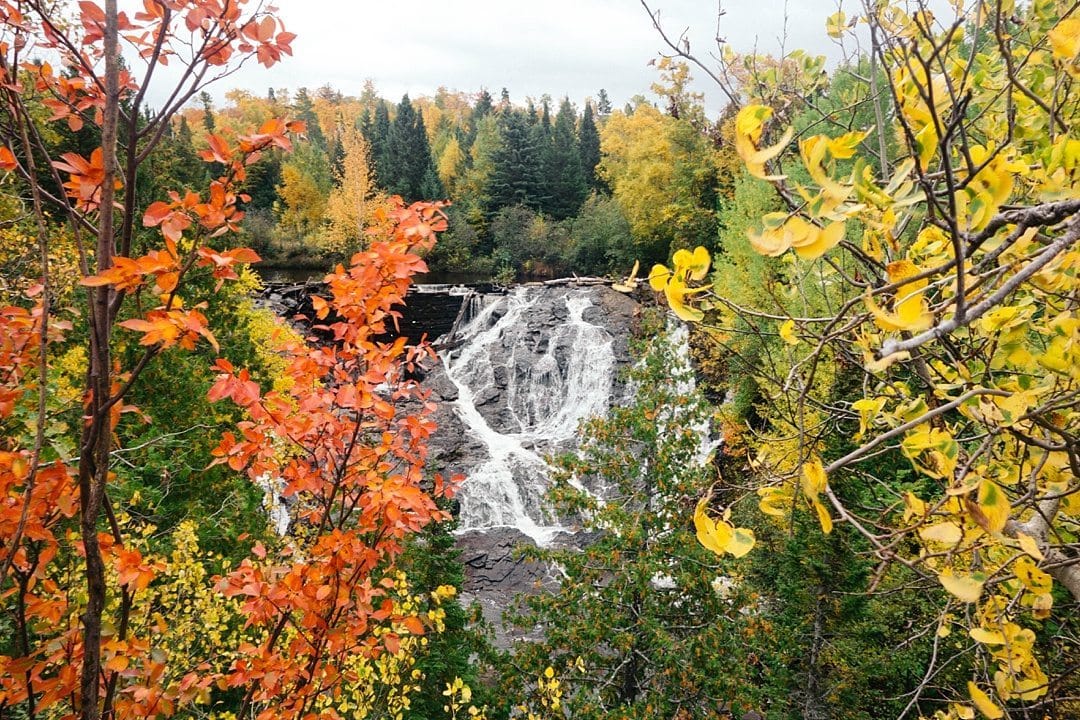 Okanagan, British Columbia, Canada by Elise of Travel, Work and Play
The Okanagan in the interior of British Columbia is my favorite fall vacation spot. When the rain descends on Vancouver, The Okanagan retains its glorious weather. Fall is the best time to visit the region! The weather is perfect and it's much quieter after the summer visitors have left.
Osoyoos is an area at the southern end of the Okanagan. It's part of the same type of desert system as Arizona, remaining warm and dry throughout most of the fall, while the rest of the region experiences the colorful landscape changes Autumn brings.
Copenhagen, Denmark, by Elle of Dressing Danishly
I love Copenhagen in the fall, as there's a chill in the air but the sun is still shining. It's the perfect time to explore – from wandering around picture-perfect Nyhavn (in the photo below), to sampling the pastries at many cafes, to being thrown about on the rides at Tivoli theme park – there's a great buzz around the city.
I think the thing I love the most about Copenhagen is the variety the city offers. You can spend the day shopping on Strøget, stocking up on Scandi-cool fashion, or hang out at one of many cocktail bars (the best are in Vesterbro). Yet the countryside is never far away if you want to escape the city. I personally love catching the metro out to Amagerstrand, a sandy stretch of beach that's perfect for a walk whilst gazing at the skyline of Malmö in the distance.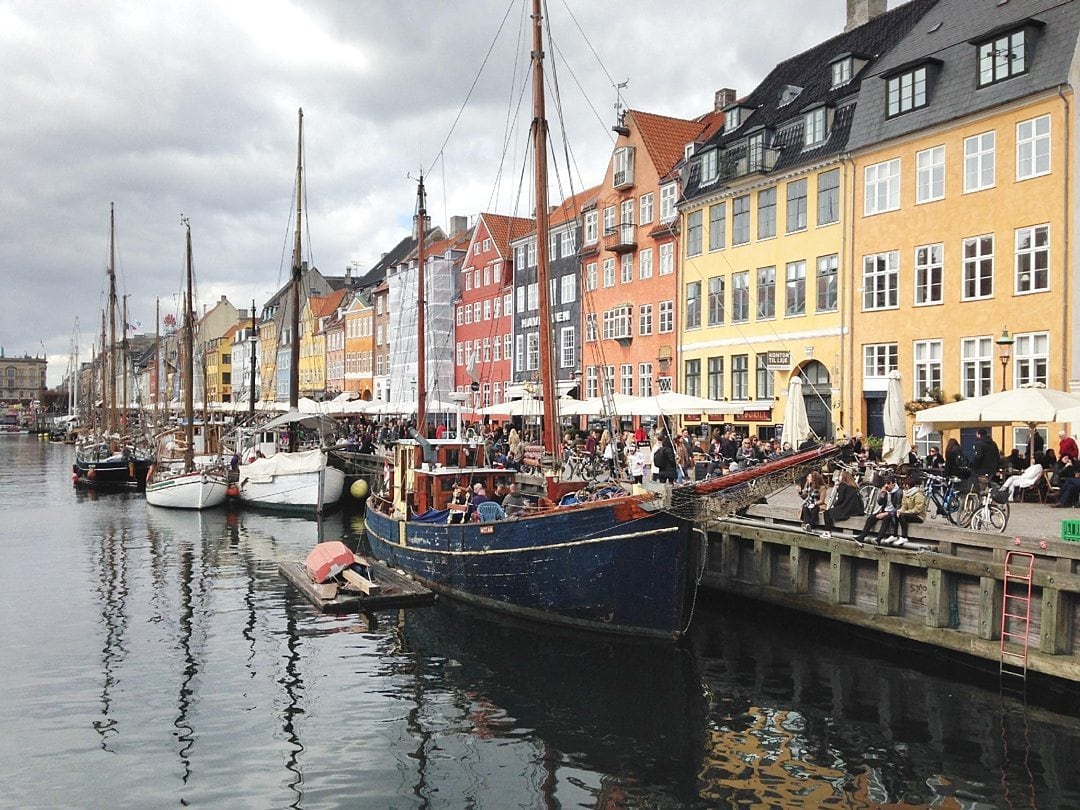 Vermont, United States, by Paroma of Year of the Monkey
website / instagram / facebook / pinterest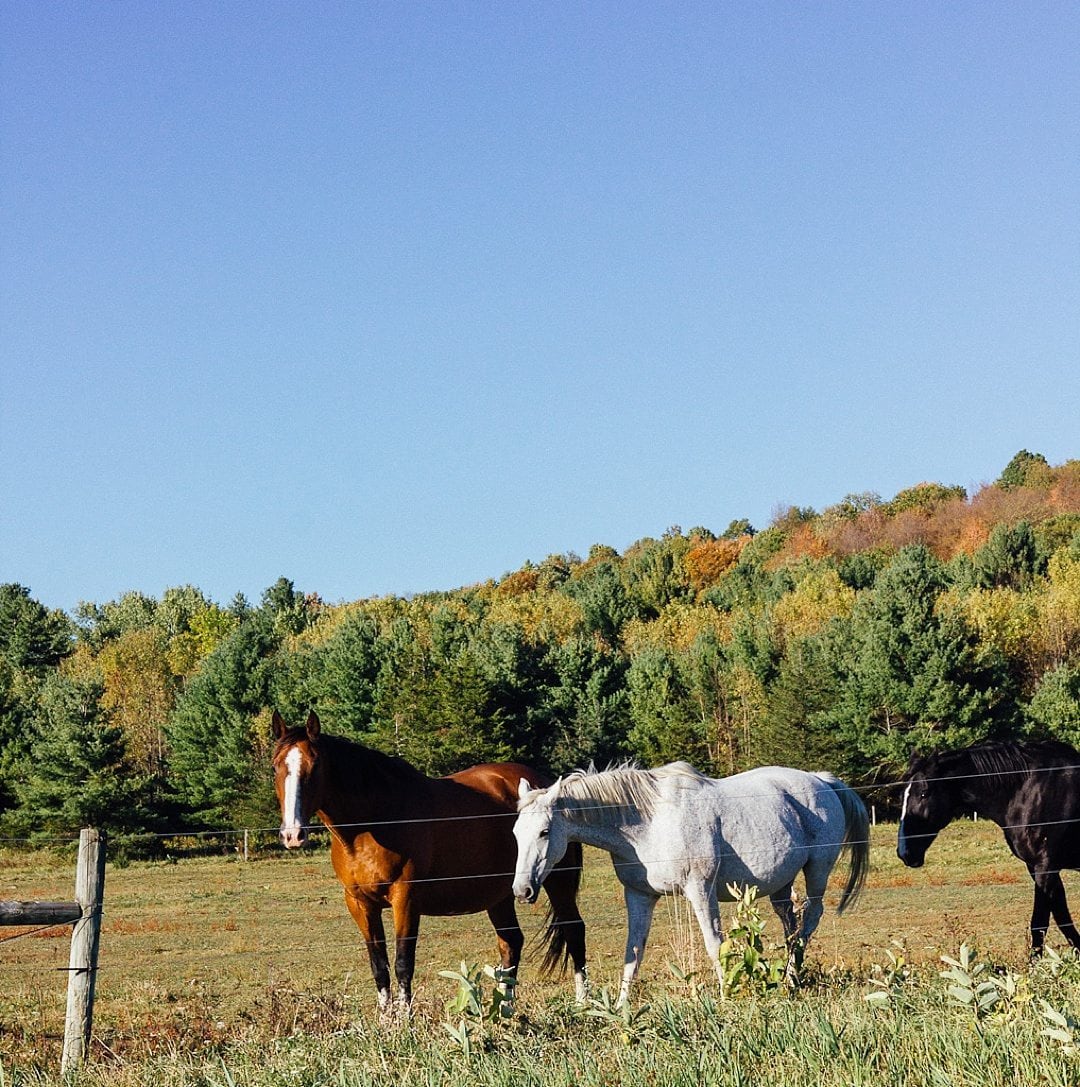 Alps, Germany, by Magda of Follow the View
Consider spending a holiday in the Alps, especially in the part located in Bavaria, Germany, if you are looking for a relaxing fall vacation. With awe-inspiring views, good weather, and fewer tourists than during summer, it's the perfect place for all nature lovers and tranquility seekers. It's a great juxtaposition for a peaceful getaway after visiting the energetic, world-famous beer festival Oktoberfest in Munich (which, surprisingly, mostly takes place in…September). It takes approximately one hour or one and a half hours by train to indulge in the breathtaking scenery. You will love the Bavarian Alps as there are many options for everyone – great hiking trails but also super luxurious SPA hotels to relax!
website / instagram / twitter / facebook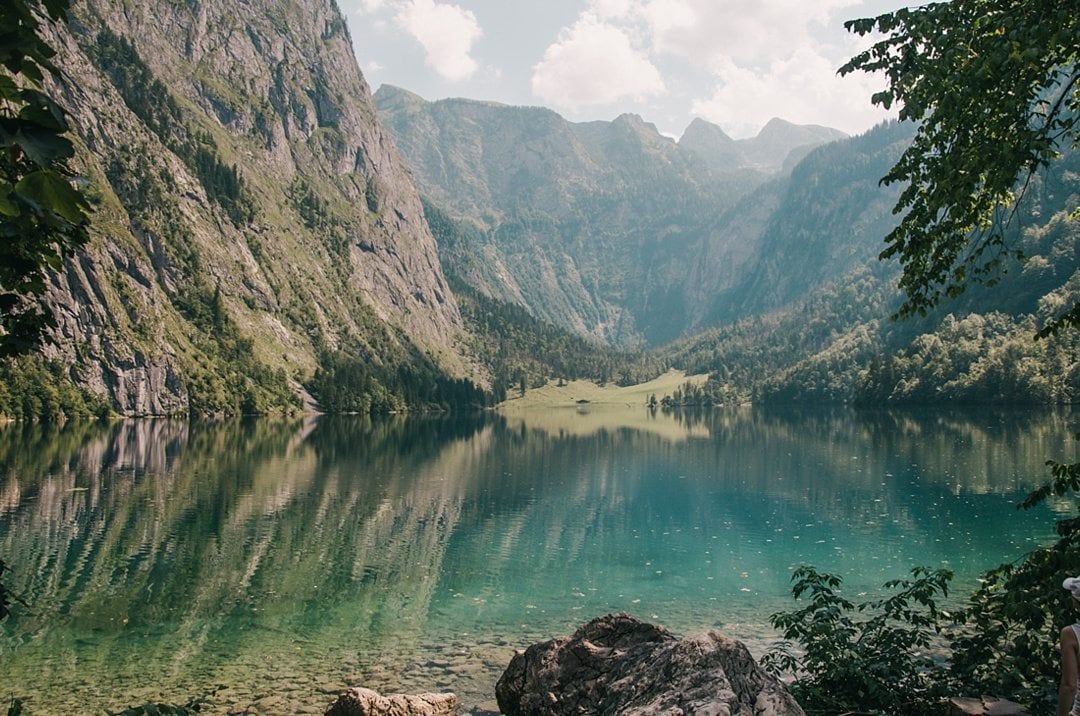 Montreal, Canada, by Kat of Memoirs of a Globetrotter
Fall colors reach their peak in Montreal around early to mid-October. The best place to admire fall scenery is at Mount Royal Park (pictured below), which has over 20km of hiking trails and a stunning view of the skyscrapers in Downtown Montreal. Another beautiful place to visit is the Botanical Garden, where you can see the amazing Jardins de Lumière Chinese Lantern Festival every evening from September 8 to October 31. Fall foliage is also visible at the Old Port of Montreal, part of Montreal's historic district, for those who enjoy strolling by the water.
website / facebook / twitter / instagram / pinterest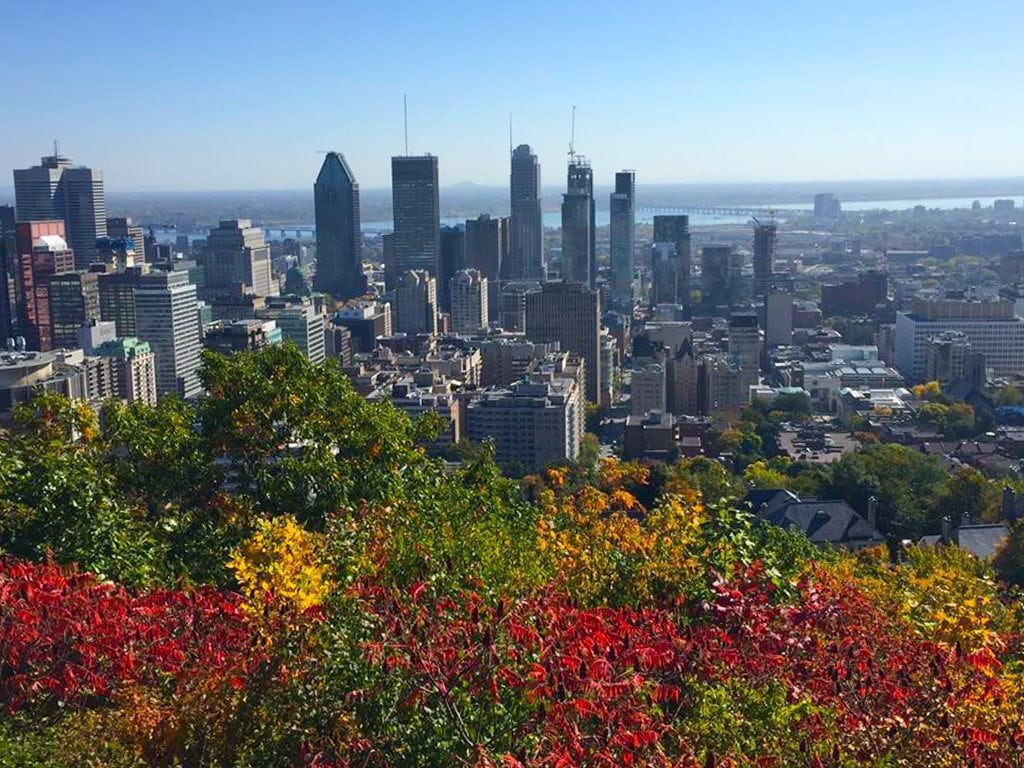 For other valuable vacation planning check out:
Are you dreaming of visiting any of these locations? Tell us about it in the comments!