Firsthand Pet Sitting Trusted Housesitters Review: Pros, Cons & More
Our firsthand Trusted Housesitters review is from our insight into our multiple experiences using the platform and helping families out when they want to travel but want to leave their pet(s) comfy and cozy in their own homes.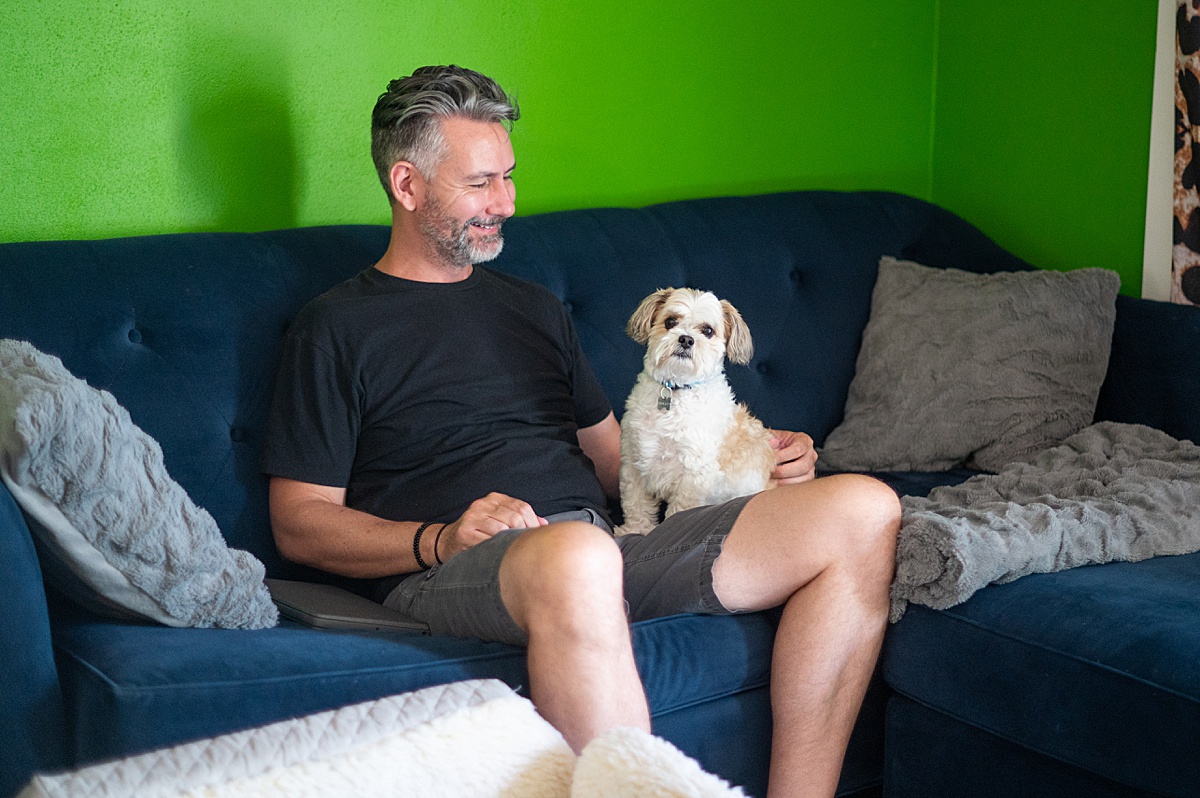 As constant travelers, it's unrealistic for us to have our own pets (for now). But we absolutely love animals! So when Trusted Housesitters came across our radar for pet and home sitting, our ears perked up.
We started to browse, and as soon as we realized our available dates to petsit, we locked in our first stay to watch an adorable dog for a week in Florida.
Disclosure: We may make a small commission from affiliate links in this post, but all opinions are ours. We bring you content with genuine facts, photos, thoughts, and recommendations. Always. As Amazon Associates, we earn from qualifying purchases. This helps keep our content free and accessible to our readers.
🕐 Short on time? No Problem!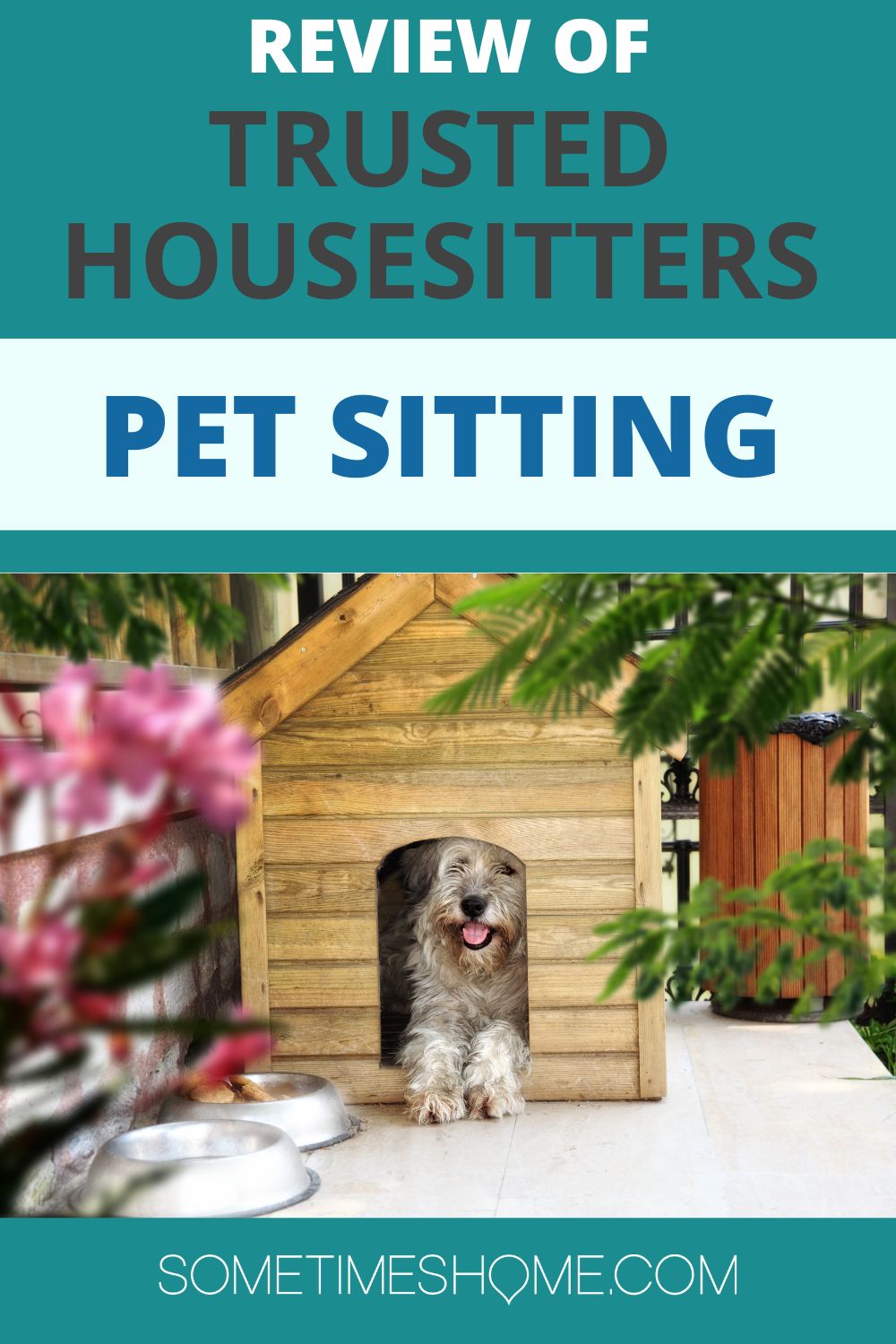 Trusted Housesitters Builds Trust
Trusted Housesitters mitigates risks and unknowns for the pet sitter and homeowner between reviews, Welcome Guides, pet photos, and more. This is one of the first things we realized when we signed up for an account.
While you can't possibly 100% know the situation before you arrive, Trusted Housesitters do their best to inform users by providing reviews and background checks for each profile.
We signed up for an account and proceeded to pay for the membership. In the steps of signing it, Trusted Housesitters review requests became obviously needed. Not necessarily from people on the platform, as we were new to the service. But from friends and family that we pet sat for in the past, who could vouch for our character.
We were also able to read reviews of people who pet-sat for homeowners in the past. This was reassuring to us, as people who would potentially be with a new pet who didn't know us and in a home and neighborhood we were unfamiliar with, even if just for a few days.
Another huge bonus is a membership that includes veterinary care/consulting. This is reassuring for the pet owner and pet sitters even if the pet owners provide their pets' veterinarian information.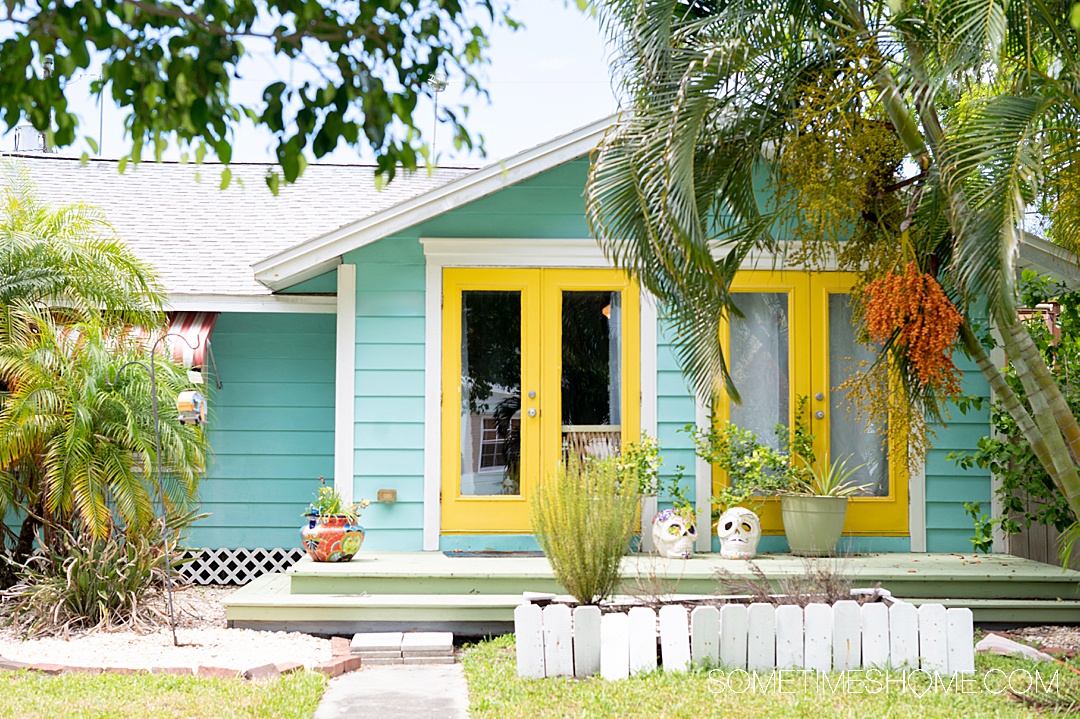 Pros, Cons, and Other Things to Consider for Trusted Housesitters
When deciding to sign up for Trusted Housesitters, there's a lot to consider for both sides of the equation — whether you're the pet sitter or the pet owner.
This includes things like it being a low-cost way to spend time in a new city or how much fun it can be to temporarily care for a pet if you don't have your own. There has to be a level of trust on both sides, which the company helps build and assess.
Below, we deep-dive into the positive and negative considerations you should consider before signing up to pet sit for a homeowner you don't know. Or, on the flip side of the coin, to trust someone you don't really know to sit for your pets while you're on vacation.
Then we'll dive into ways to mitigate risk for your pet sitting and how Trusted Housesitters helps to verify who you're entrusting with your home and fur babies.
Trusted Housesitters Review: Pros and Cons for the Pet Sitters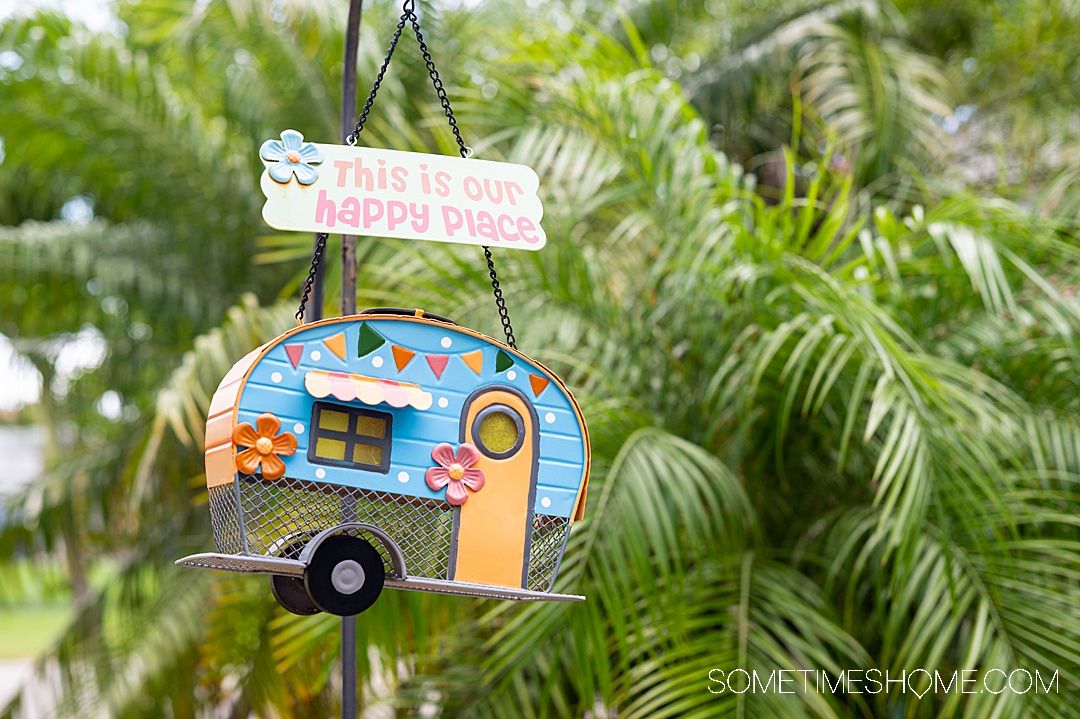 Other Things for Pet Sitters to Consider
The Type of Animal You're Caring for and the Pet's Needs
You'll want to consider the level of care needed for the animal you're applying to sit for. The great thing is that Trusted Housesitters makes it very easy to see what kinds of pets will be at the home you'll potentially be pet sitting for at a glance.
If you view the thumbnail grid view of a stay, you will see icons just beneath the photo of the home indicating if the pet(s) is/are a dog, cat, fish, bird, reptile, chickens, or other farm animals. Next to the icon is usually a number to indicate how many of that pet the house owner has. For example, if they have one dog and two cats, there will be a "1" next to the dog icon and a "2" next to the cat icon.
It's important to recognize what is a good fit for your personality and the desired level of attention and care for pets you want to put in.
Some pets require more care than others, like dogs requiring more attention than cats. Fish don't need much attention, nor do most reptiles or chickens. Also, senior dogs may need more attention than a dog who is five years old.
Why the Level of Pet Care You, as a Pet Sitter, Are Prepared for Matters
Personal Preference and Level of Care That a Pet Sitter is Willing to Give
Take the level of pet care you're willing to do into consideration when you're looking for house sits. We always do!
We know we aren't up for caring for a senior dog, for example, who needs shots and multiple pills daily. We know our limits. We also cannot stay at a house with three cats simply because I'm allergic to them. We are also unwilling to care for reptiles, so we quickly eliminate homes with animals like lizards, iguanas, and the like.
Pet Sitting in a Touristy Area Where You Want to Sightsee or Experience Attractions
If you want to do a pet/house sit somewhere like Orlando because you plan on going to Walt Disney World, you want to ensure you are pet sitting for a low-maintenance animal such as a cat, fish, or reptile.
This is because if you're pet-sitting for a dog, you'll need to go walk the dog every few hours. That's impossible if you're at a theme park for 10 hours. It's also not possible to go walk a dog for a few minutes if you are in London sightseeing, an hour away from the pet you're caring for.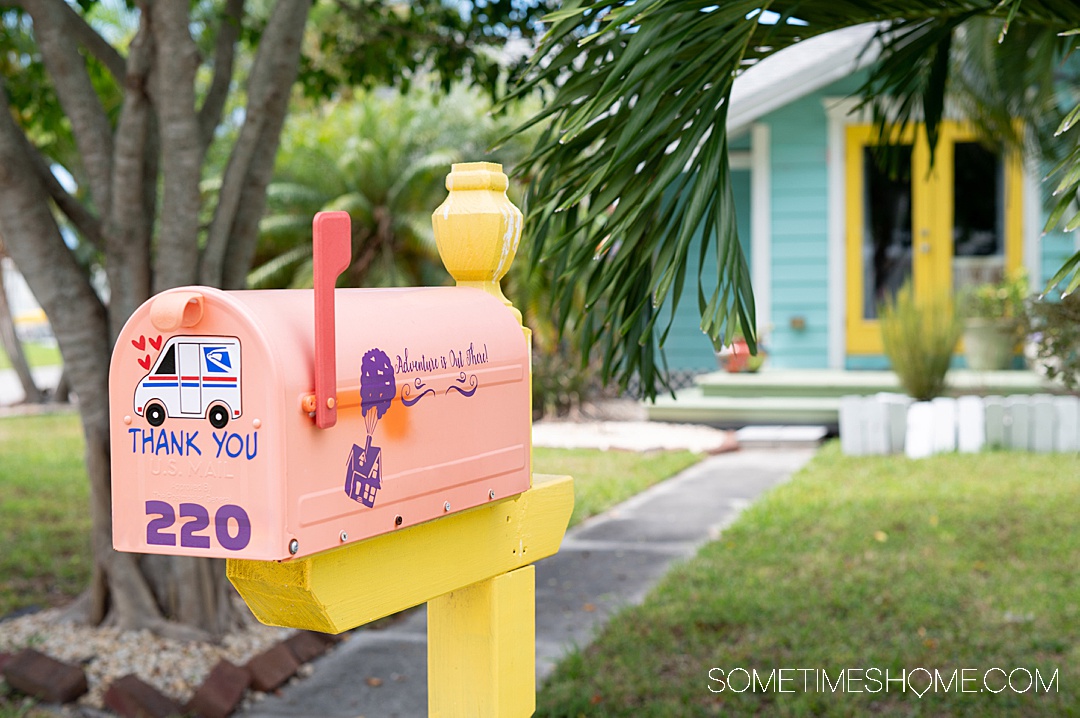 Trusted Housesitters Review: Pros and Cons for the Pet Owners
Trusted Housesitter Pet/Homeowner Tips and Things to Consider
There has to be a level of trust with someone in your home. This is very much like Airbnb if you rent out your personal home or a room in your home.
Vouching for the Pet-Sitting Applicants
When we first signed up for Trusted Housesitters to pet sit, we were glad that they did a background check on us. Additionally, because we hadn't yet completed any pet sits for pet/homeowners to read reviews, we liked that we were able to link our Airbnb account to our Trusted Housesitters account so the pet owner was able to see our reviews there. Luckily, we have many reviews on Airbnb.
We are also understanding of and encourage a pre-stay video chat. It's reassuring for both sides of the equation. And though we're not homeowners or pet owners on the platform (we currently strictly do pet sits), we like building up trust with a video call.
Sorting through Pet Sitter Applications
If you're the pet owner and you are deciding who to work with as you sort through your Trusted Housesitter applications, notice what the applicant mentioned in his or her letter to you. Read the reviews and see their Airbnb reviews. It's also okay to write back to the applicant with additional questions.
Additionally, know that the applications cap out at five applicants. Do not keep the applicants waiting long as you decide who is right for the job because, in the meantime, they're also able to apply for other house sits.
The terms and conditions for Trusted Housesitters say you should respond within 72 hours. While many homeowners don't, remember that you may lose a great applicant if you wait to reply. As much as you need to plan your travel schedule and lives around pet care, the applicants have their own schedules and lives to consider as well.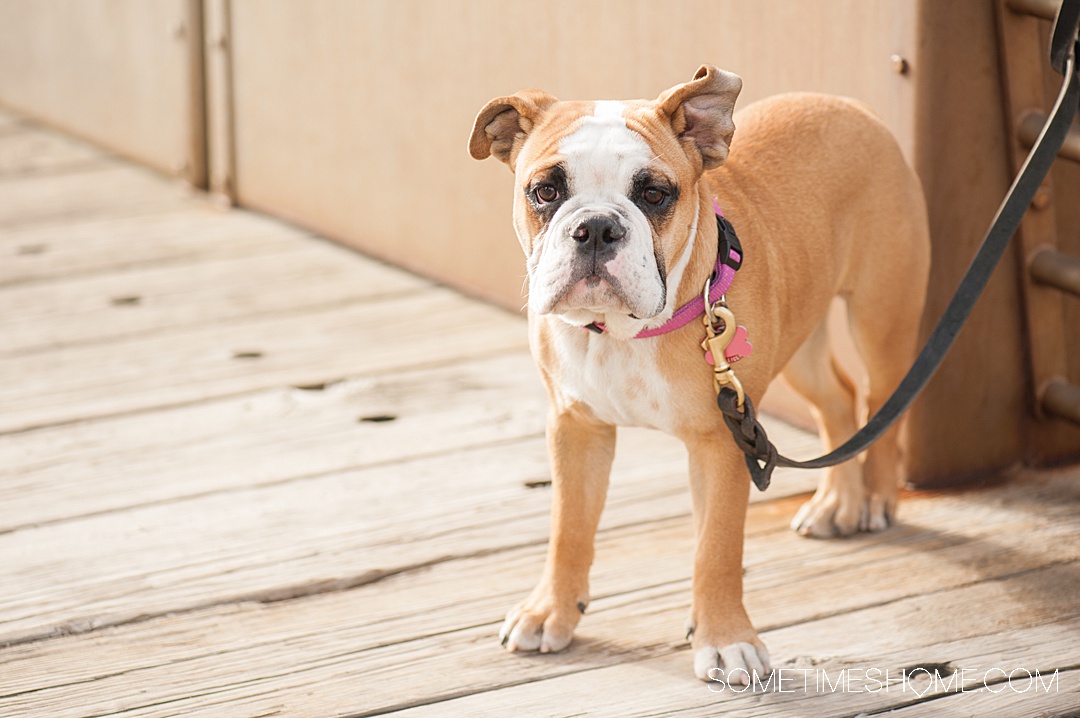 What does Trusted Housesitters cost?
There are three levels of memberships with different pricing and various inclusions. The below is pulled from the membership page of the Trusted Housesitters website.
You can save 20% off your membership with code "SOMETIMES20" when you sign up using our link.
And to think if you hired a pet sitter who only walked your dog twice a day or fed your animals as needed, it could cost several hundreds to thousands of dollars depending on your vacation! Trusted Housesitters is truly a steal for a fraction of the cost.
Premium Sitter: $259/year
Unlimited housesits and a free background check
Video calls and online chats with vets when pet-sitting
Instant alerts for unlimited saved searches
Dedicated member support
Accident and third-party liability protection
Sit cancellation insurance
Two global airport lounge passes
Premium badge on your profile
Standard Sitter: $169/year
Unlimited housesits and a free background check
Video calls and online chats with vets when pet-sitting
Instant alerts for unlimited saved searches
Dedicated member support
Accident and third-party liability protection
Basic Sitter: $129/year
$129/year: Unlimited housesits and a free background check
► Sign up for Trusted Housesitters Now:
Begin saving your favorites & build credibility
★ Use Code Sometimes20 to save 20% off your membership
Ways to Search on Trusted Housesitters
When you are logged into your Trusted Housesitters account (even if you create a free account to start before you decide to sign up for a paid membership), you can search the platform in a few ways:
Custom Search for a House/Pet Sit on Trusted Housesitters
This is our favorite way of searching when we have specific dates in mind. We do this on the homepage with the search filters.
Search by dates you want to travel, where you want to go, how many days you want to do a house sit for, etc.
You can even search by pet type. If you only want to house sit for cats you can use the filters to search by cat sitting. Or if you want to sit on a farm you can search for houses that have livestock. For us, we usually focus on house sitting for dogs so that's the filter we select.
Tips for Trusted Housesitters
✓ Build Your Favorites
If there's a house — or pets — that catches your eye, favorite them. When you log into your account and go to your profile, you can easily pull up the places you "favourites." (That's favourites with a "u" because it's a UK-based company!)
✓ Save Your Searches
If there are specific dates you want to travel and do a house sit, then you can save the search so you don't have to refilter that next time you log in and want to search for the same thing again.
The button isn't obvious at first glance, but after you put in your search criteria and filter your search, look all the way to the right of the search toolbar, and you will see a "Save This Search" button.
✓ Build (and Complete) Your Profile
Do not delay in building a solid profile. As soon as you sign up for a paid membership, you want to gather your references and ask them to vouch for you, find a good photo for your profile (even better if there's a pet in it to show you're pet-friendly), and fill out your previous experience with pets.
As soon as you complete your first pet/house sit, make sure that you review the home/pet owner quickly and ask them to do the same for you.
✓ Be Thoughtful When Applying for a House Sit
If you want a homeowner to know you're a thoughtful and responsible person who will take care of their pet(s) and home when they're away, tell them that in your application. Take care in writing a thoughtful note when you apply for the dates they need a sitter.
Some things we like to highlight are whether we are arriving in the area in a car or not (because driving may give the owner(s) peace of mind that our flight won't be delayed), if we have been to the area before, that we are a low-key non-smoking couple, and that we're great communicators.
We are also careful to repeat some things back to them in the application that they mentioned about their pet or home in their listing. It shows we took the time to read and process what they are looking for in a pet sitter.
We always draft our reply in our notes or another program before copying/pasting it into the platform to apply for the house sit.
✓ Be Open to Several Locations or Broaden Your Geographical Search
We have found that searching more broadly than one city yields better results.
For example, when we look for house sits in Raleigh, we often search for North Carolina instead. That's because the results include nearby areas like Chapel Hill, Cary, and Durham. And the other cities are so close that if we want to drive to Raleigh for a few hours, it's only 30 minutes away. However, when we only search "Raleigh, North Carolina," there are much fewer results.
The same is true for an area like New York City. Instead of simply searching "New York City," we broaden our search to "New York" to see what may be available nearby on the map.
You can also search the United States, then zoom in on the map to include an area like the tri-state area. That way, you can see what is available in New York, New Jersey, and Connecticut, which are all near New York City.
We've done the same for other countries when searching Germany, England, etc.
► Sign up for Trusted Housesitters Now:
Begin saving your favorites & build credibility
★ Use Code Sometimes20 to save 20% off your membership
✓ Combine a House Sit with a Hotel Stay
One of the things that bothers us about some homeowners is when they post a listing for a two-day pet sit or only for one night. As a pet sitter, it's very hard to justify going to an area to sit for a pet for only one night because we have to pay for our flights or gas money to get there, and the one or two nights often doesn't justify that cost.
However, if we think the area is worth going to or exploring, we weigh the pros/cons of the pet sit for our needs and consider taking on a few more days/nights at our own expense by exploring hotel options.
Who Is Trusted Housesitters Good For?
We discuss two things in particular here: the homeowners and pet sitters. What types of people is it good for?
Pet Sitters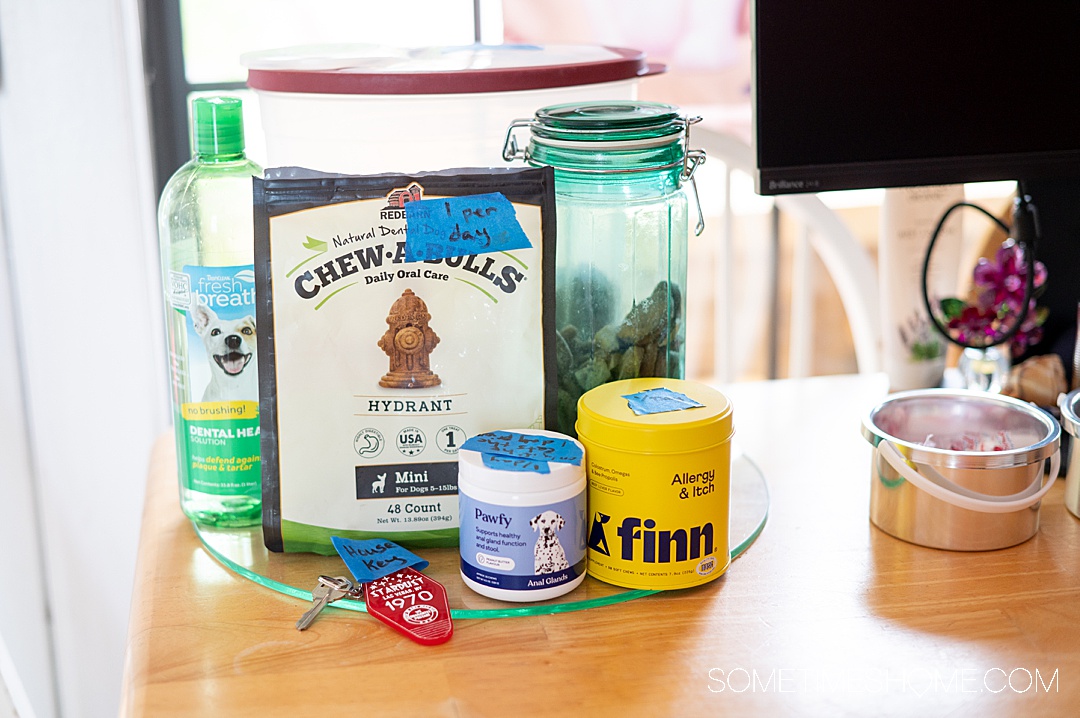 Home and Pet Owners
Trusted Housesitters REview: Additional Things to Know
There is a Trusted Housesitters Forum
There is a Trusted Housesitters "Community Forum," that is helpful if you're the pet owner or the pet sitter. There are several topics in the forum, including:
Welcome & Getting Started
Sitter Questions, Advice & Chat
Owner Questions, Advice & Chat
Last Minute Sits
Meet-ups & Travel
and more…
It's an especially good place to go if you need help or advice when you're just starting out, and you're new to Trusted Housesitters.
Reviewing Your Pet Sitter or Pet Owners Helps Everyone
Be sure to write a review after you do a pet sit or you have a pet sitter in your home. Hopefully, everyone had a positive experience, but regardless of your rating, the review helps everyone.
Interested in travel and home tips and tricks? Check out: