Norfolk Street Art and Assorted Artsy Things to Do in Virginia
We traveled two and a half hours north of Raleigh, North Carolina for a weekend to experience some of this coastal Virginia city – and the Norfolk murals were definitely a highlight.
It was great to relax and discover some "artsy" things to do in the area without going into a museum.
We particularly loved three creative and inspiring vibe stops that screamed "Hipster Hotspot" and left us smiling, anxious to go back.
Norfolk may not be an exotic destination like Thailand, but it's nonetheless a place we loved visiting.
Norfolk Murals at The Plot
Colorful Norfolk murals and street art are forever must-visit stops in our minds. We look for awesome eye-catching murals wherever we go, from United States destinations including those close to home in Raleigh or Wynwood, Miami, to adventures abroad like in Valencia.
Walking around a few square blocks at "The Plot" in was heavenly and filled with Norfolk murals.
There was a little something for everyone, from geometrical designs to human figures – both real and surreal interpretations. I could go on and on about how pretty and photo-worthy this area is but actual photos do it more justice than words.
A disclaimer about murals: They are like living, breathing things. They could be there one day and gone the next, painted over by another commissioned artist or changed with the evolution of a city. We do our best to keep up with murals but it's possible you could arrive and what we've posted isn't there. If that's the case, please understand we can't be everywhere at all times. Hopefully a mural has gone up in its place. Feel free to add a comment to this post or contact us to inform us of any mural changes.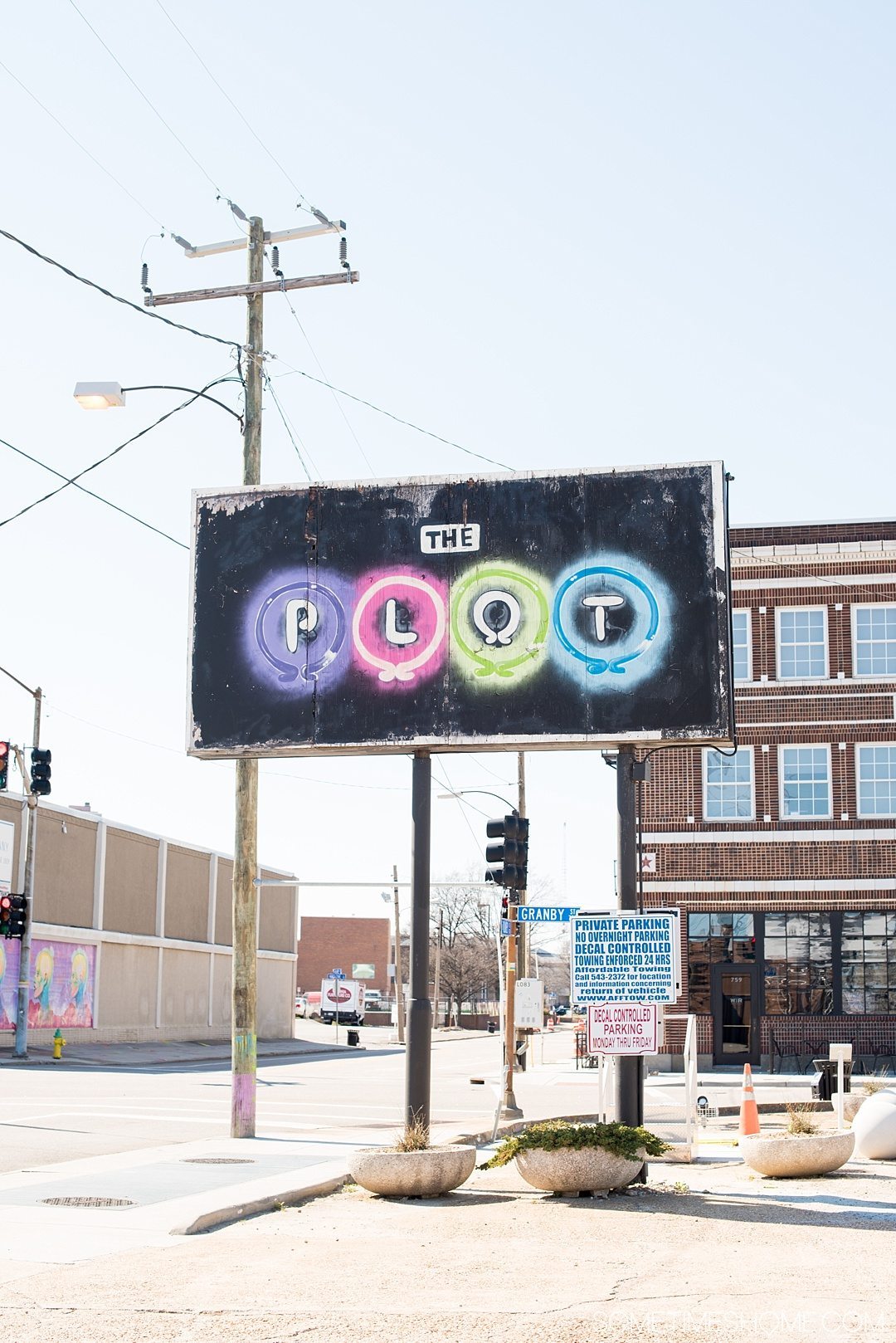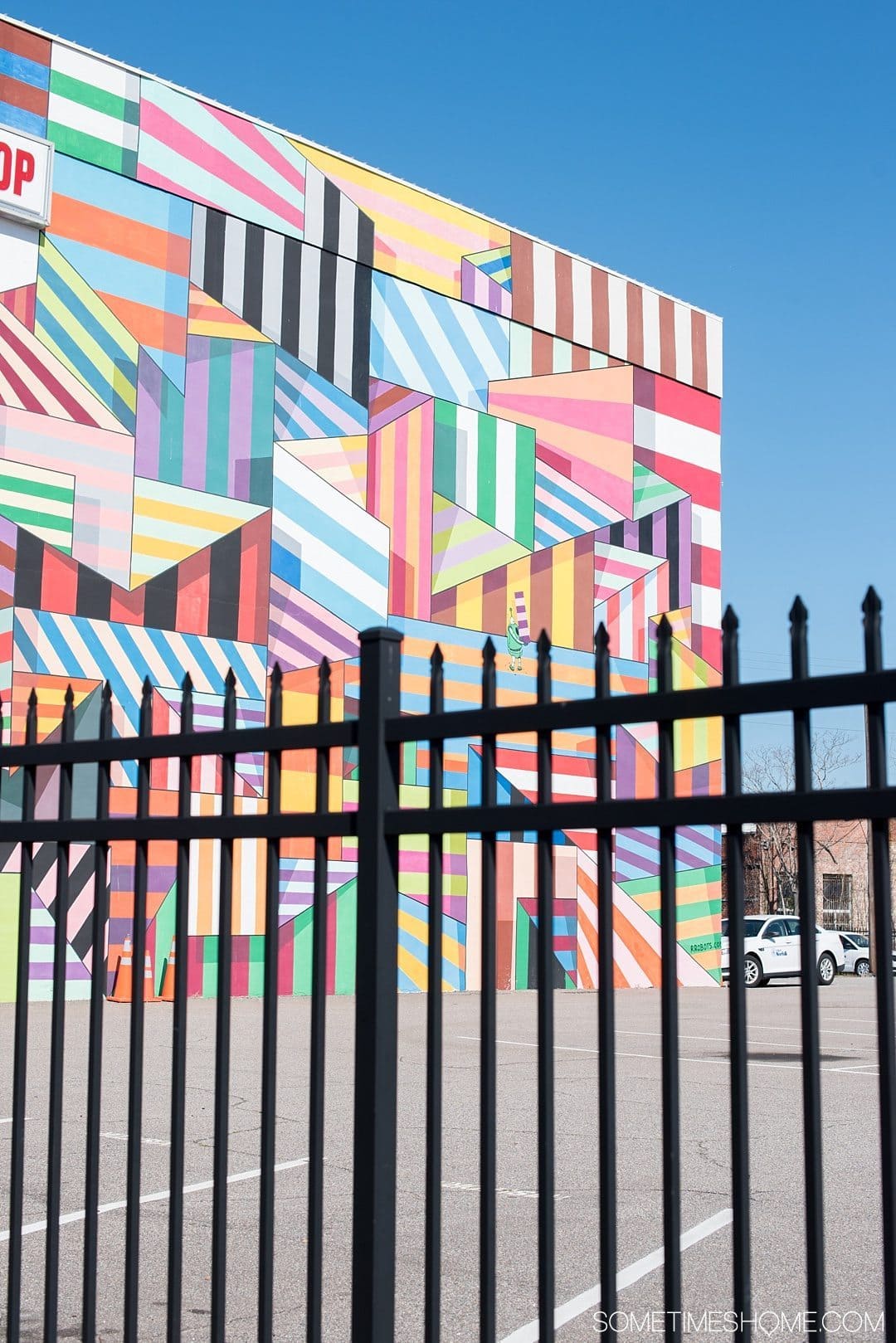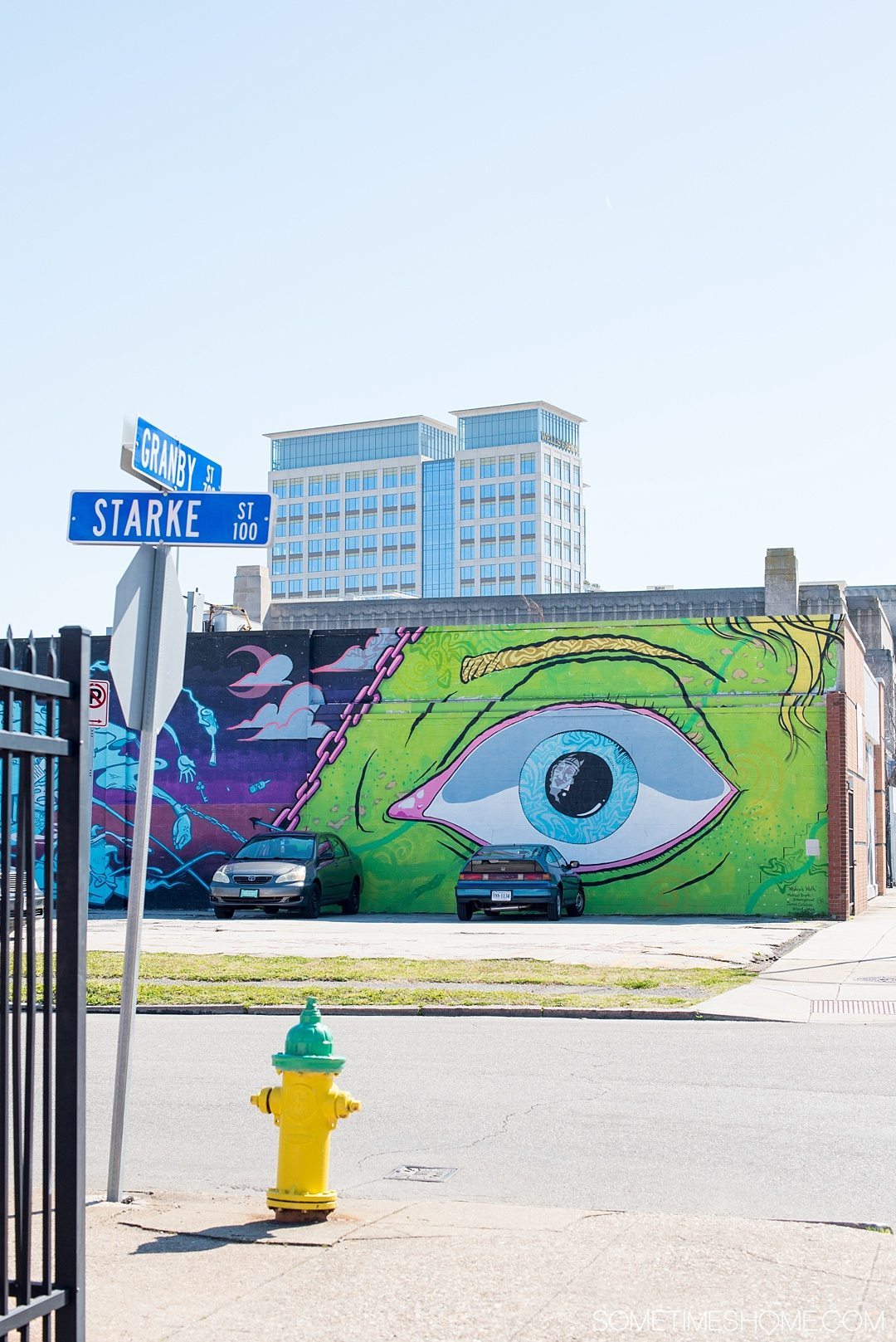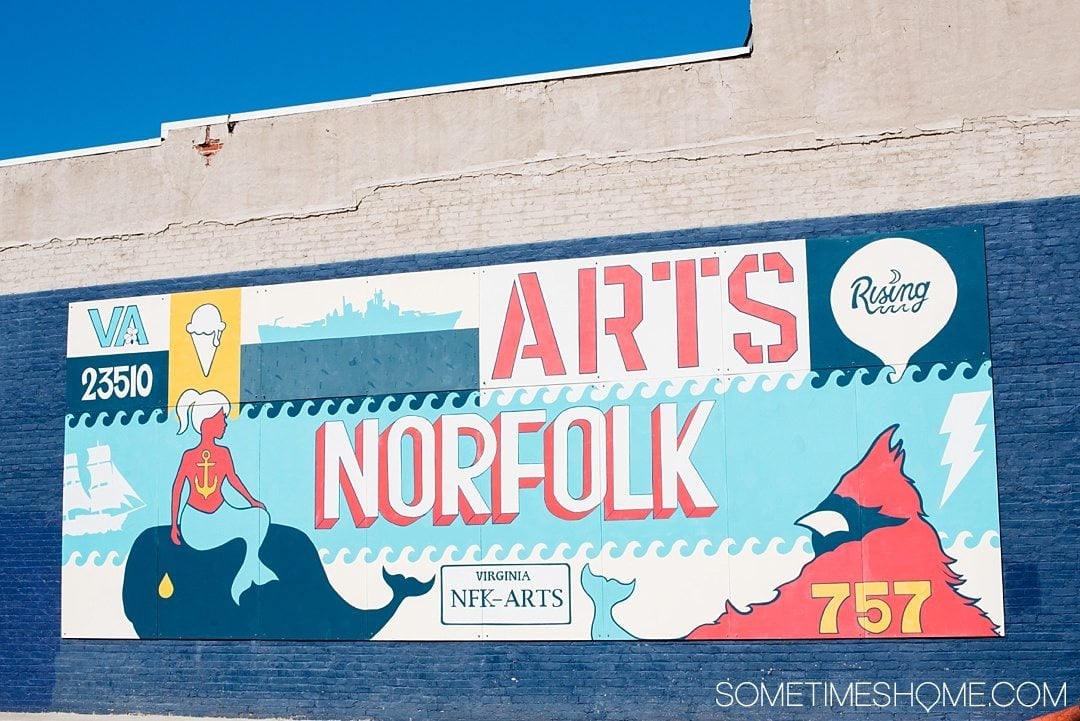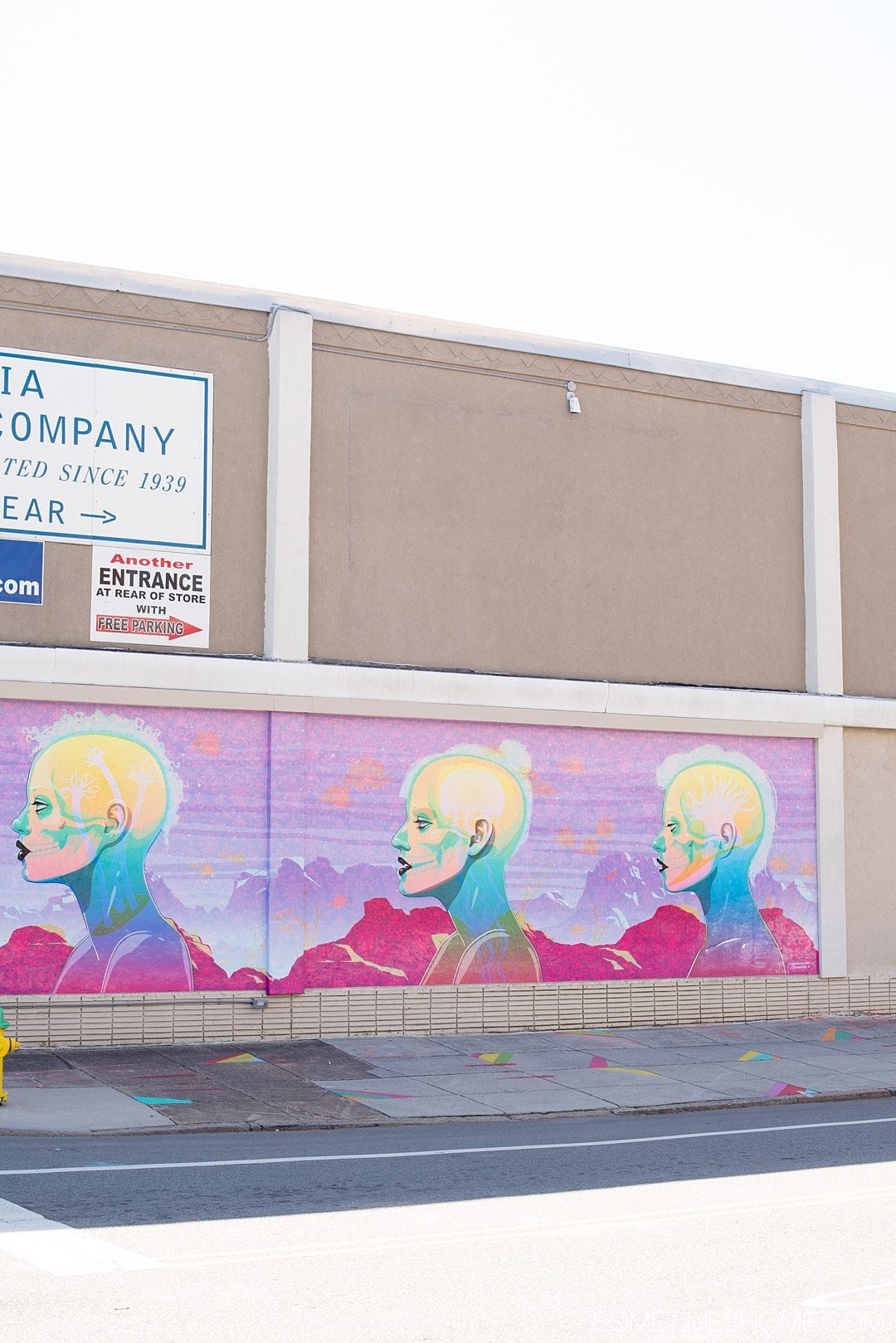 Prince Ink Co. Print Shop
This place made my spirit soar. I didn't know anything like the famed Hatch Show Print shop existed outside of Nashville. But it does and it's called Prince Ink Co.
It's got all the charm of Hatch Show Print and then some even though it's decades newer.
Queue all the vibes of an artist's city dreams, including skulls + roses prints galore, wax coated canvas messenger bags, sexy typography prints, and retro silk-screened shirts. They even have Field Note books to go with.
We have a gallery wall in our apartment and within about five minutes of walking into the shop agreed which one to buy. Now we have the "Find What you Love and Let it Kill You," print proudly displayed in our home. (We're passionate artists who love our jobs, me a wedding photographer and Dan a brand strategist, aside from our travel writing – it's perfect for us.)
If we had the wall space I could have easily purchased six more prints. Alas, we have to leave space for other adventures.
But if I had to live inside the shop I'd be a happy girl. Stop here if you're in the area and check their Instagram account for some serious Hipster happiness; you won't be disappointed.
Address: Prince Ink Co, 433 Granby Street, Norfolk, VA 23510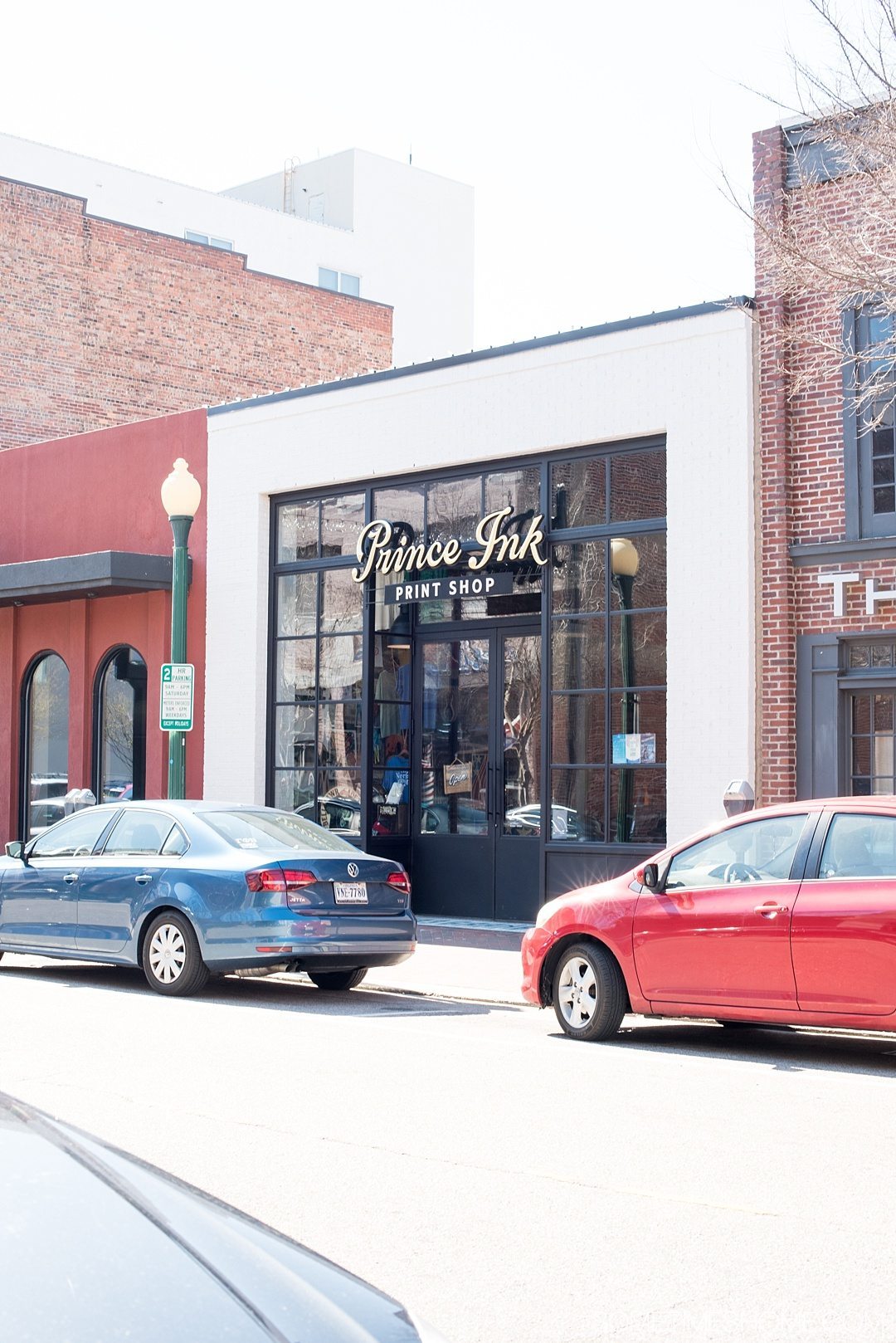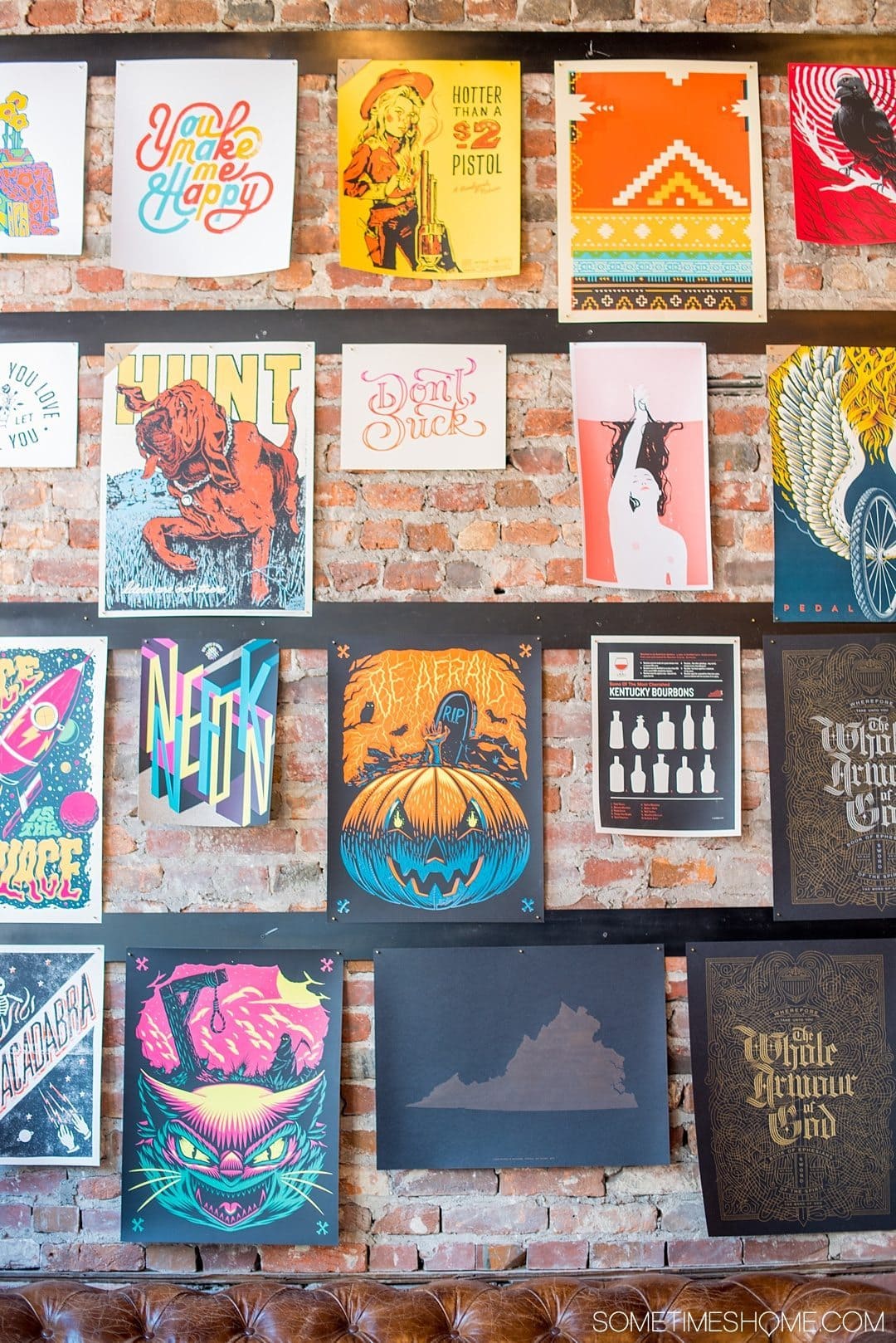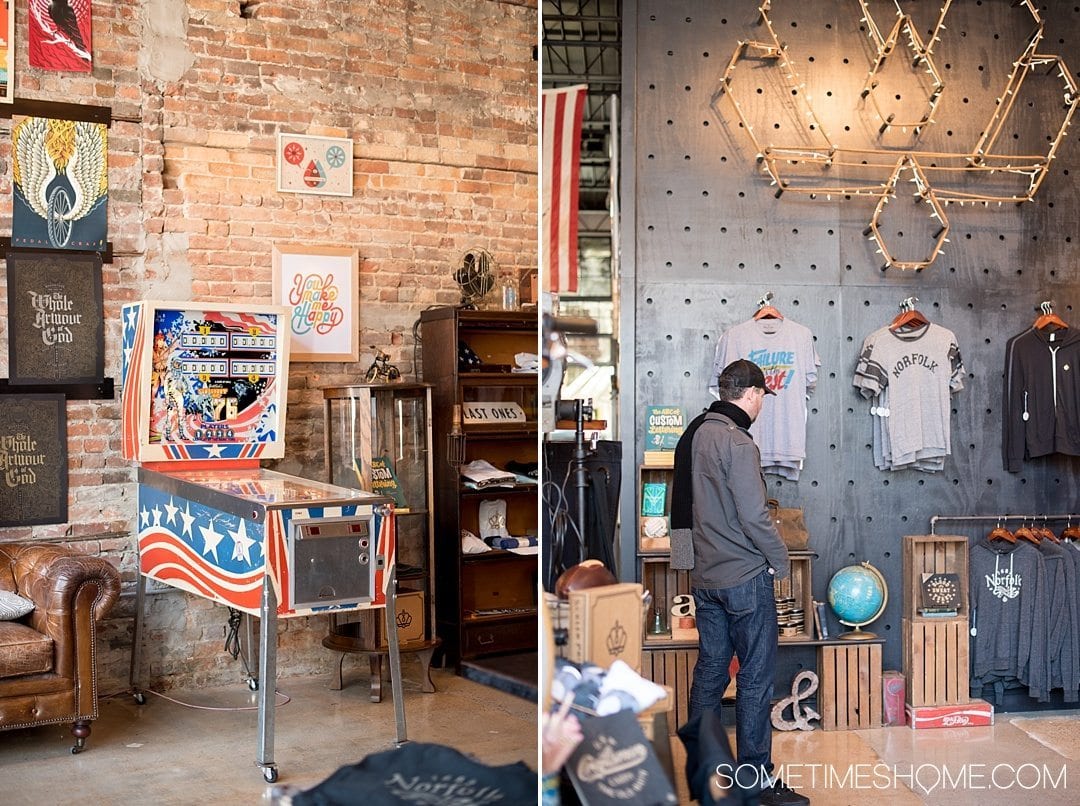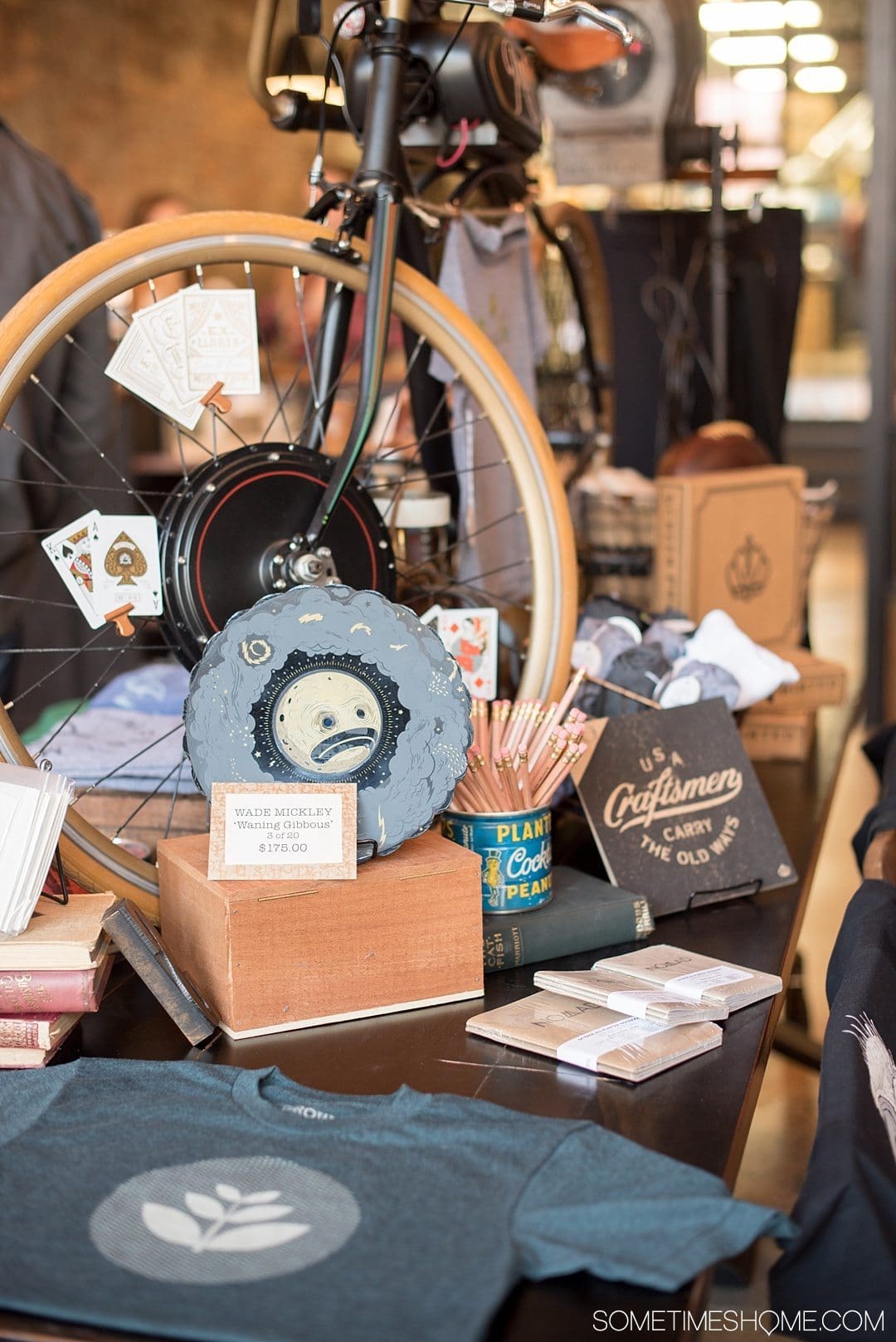 Exception(Ale) Bottle Shop and Growler Station
Please note it has come to our attention, as of March 2019, this located has closed its doors.
Our final stop was for some BEER because what's a trip without a stop for local brews? We had the most lovely conversation with the bartender who was kind enough to recommend top-notch draught beer for a tasty flight. It's clearly a favorite among locals as we saw customers enter and exit the shop by the handful who were on a first-name basis with the staff. The beer culture in Norfolk is strong – we're excited to go again soon to visit some breweries that have set up additional bases on the east coast in Norfolk, including California's Green Flash. Find this shop's hours of operation on the bottom of their website here.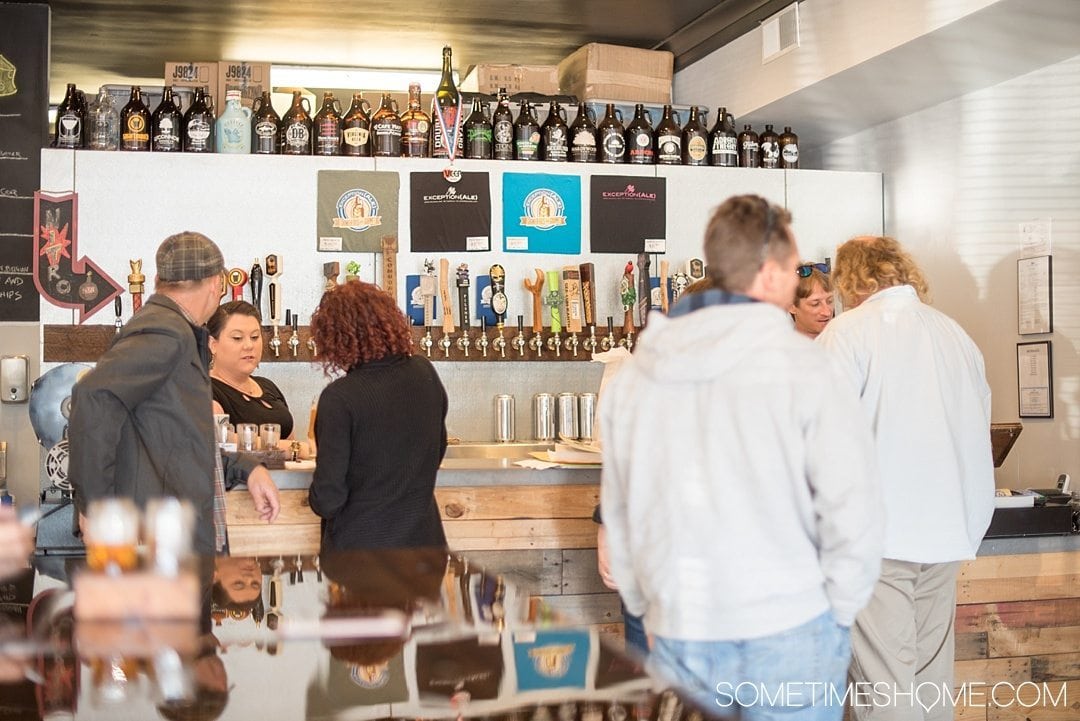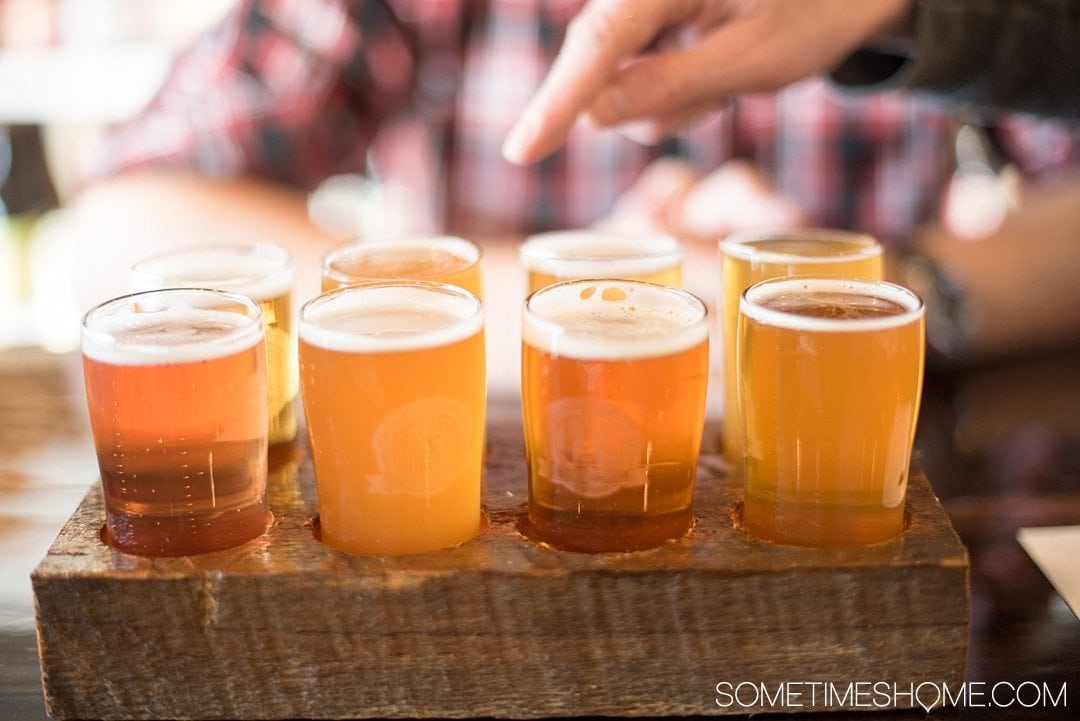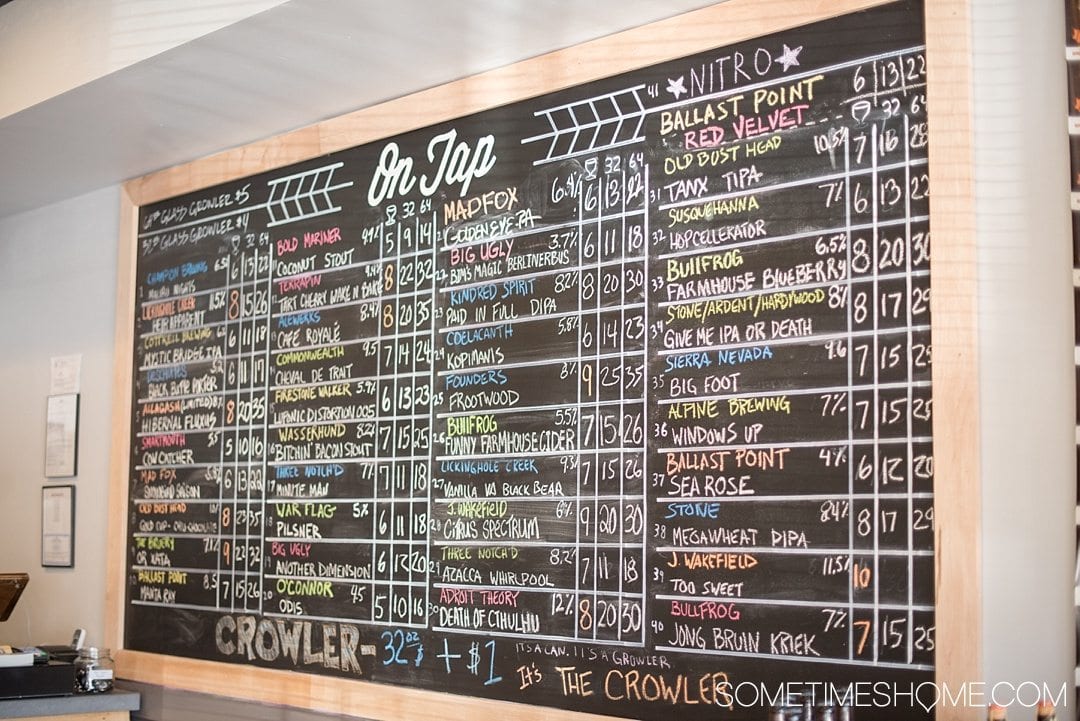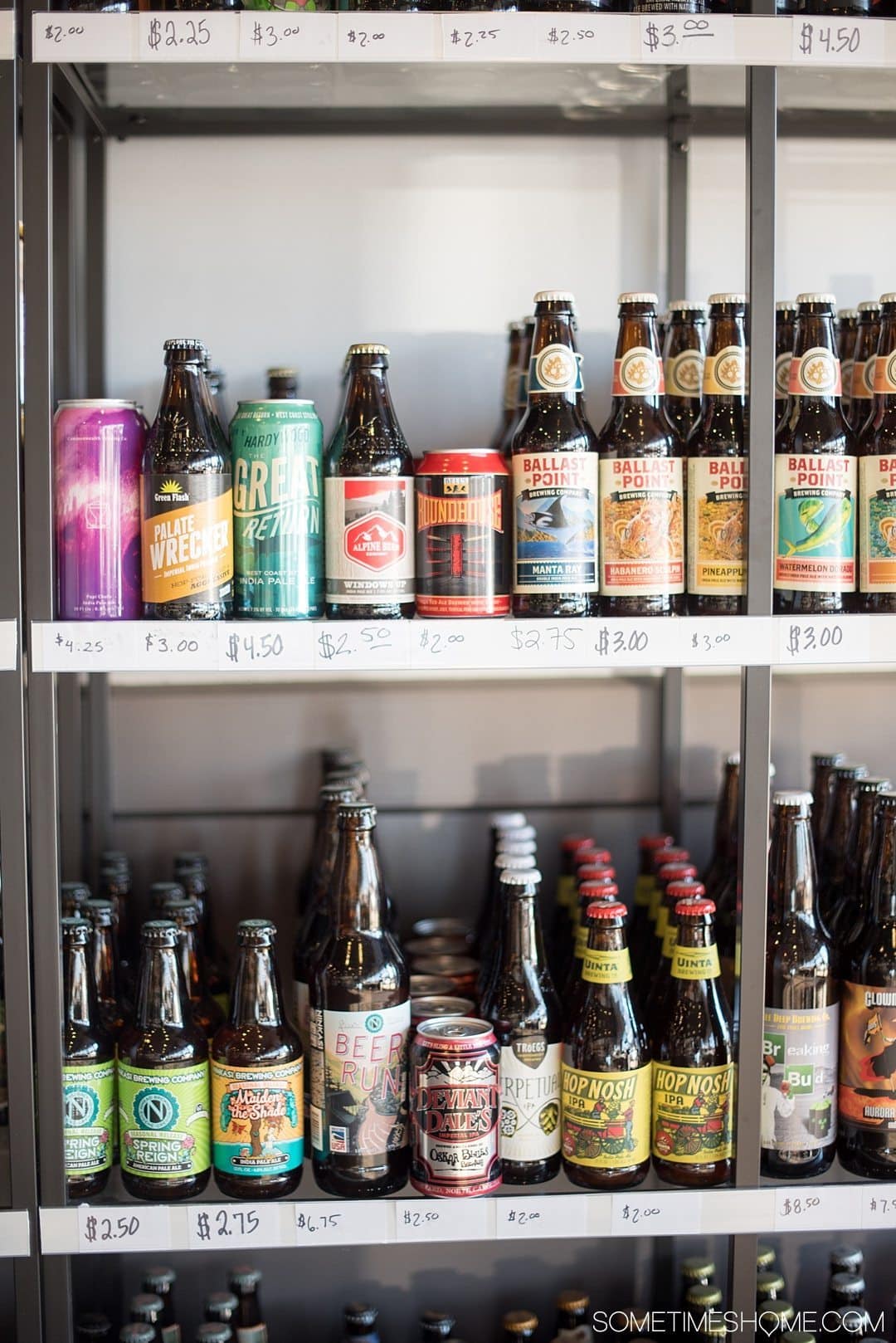 We left Norfolk excited to go back with our eyes opened to a whole new, amazing area close to home.
For other US adventures check out:
Would you partake in a hipster afternoon in Norfolk?