12 Best Low Budget Things to Do in San Diego California
You can experience the beautiful coastal breezes in California, with palm fronds swaying in the breeze, from most of our favorite spots around San Diego. It seems the weather – and vibe – are always spot on in this city.
Some are free, some are low budget and others cost money. However, whatever we do, Dan and I absolutely adore San Diego, California.
He used to live there and I've been enough times to have developed a wonderful list and area guide of sorts. We find ourselves wanting to repeat this list of San Diego favorites every time we go back. (And we usually do, haha!)
Whether you go for a few days or a great long day trip (like if you're traveling to San Diego because you're nearby visiting Los Angeles for a few days, which is only an hour and a half to two-hour drive, depending on traffic) you'll love these things to do to in this southern CA city.
Grab your sunglasses, reef-safe sunscreen, and sweatshirt to layer for those "marine layer" mornings, and enjoy your time in San Diego!
Disclosure: There are affiliate links in this post, which means we may earn a small commission if you click the link and proceed with a purchase, at no cost to you. We truly only recommend hotels, products, and services we personally use. As Amazon Associates, we earn from qualifying purchases.
1. Balboa Park
At first, I was grumpy to visit what quickly turned into an all-time favorite destination for me in San Diego. We arrived at one of the less-than-beautiful parking lots in the area and I thought, "Why is Dan taking me here?"…only to leave feeling like we didn't get to spend enough time there!
There's SO much to do here from a sculpture park, to riding around in electric wicker carts, to a rose garden and cactus garden, to great places to have lunch and afternoon snacks. We love it SO much we created a dedicated post on How to Enjoy an Afternoon at The Prado in Balboa Park. You must check it out to find out where to get a phenomenal cheese plate and glass of wine in the park!
Best of all? The majority of it isn't only on our list of low-budget things to do in San Diego but most of the park is free to enjoy! It's a must-stop-for any trip to the city, even if you only have time for a 2-day itinerary in San Diego.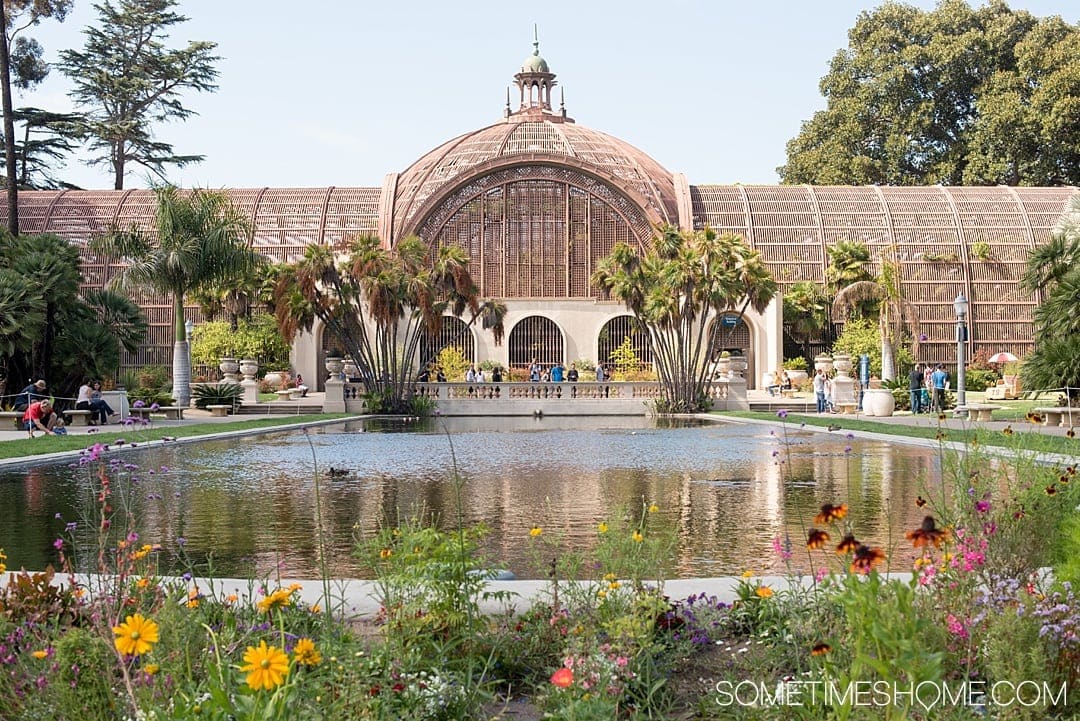 2. San Diego Zoo
This is, perhaps, one of the more touristy suggestions we have BUT it's a must-do if you're in San Diego. (And arguably one of the top things to do in California.)
We have to say it's the best zoo we've ever been to in the United States. Say what you will about zoos and holding animals captive – and we probably agree with you and have mixed feelings about them as well.
However, we are happy to say the San Diego zoo educates its visitors about animal conservation they're involved with, which made us happy to learn about. (If we want to save some species we need the means to research them in order to protect them.)
This zoo truly is gorgeous, has a lot of animals you may never get to otherwise see (like giraffes!) and is large enough to spend an entire day there. And you'll get a workout there if you walk all over!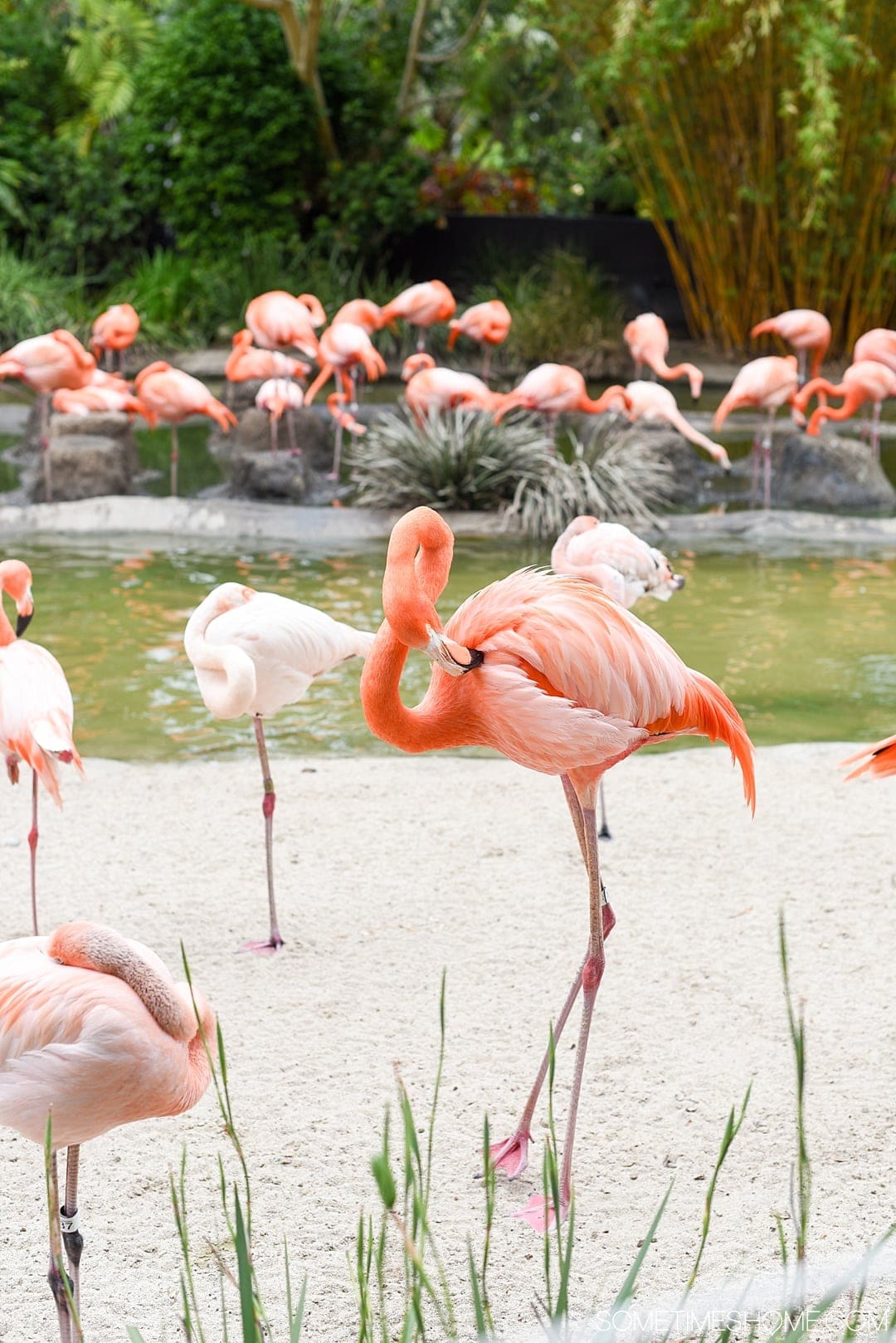 3.San Diego's Gaslamp Quarter
The Gas Lamp district of San Diego is a lot of fun. It's near the convention center so if you're there for a conference, note it's an area worth staying in and, at the very least, exploring. There are a ton of restaurants and cute shops along the stretch of nine to ten blocks that comprise the area. (Try the Hard Rock Hotel San Diego there for accommodations and a great place to grab food and drinks.)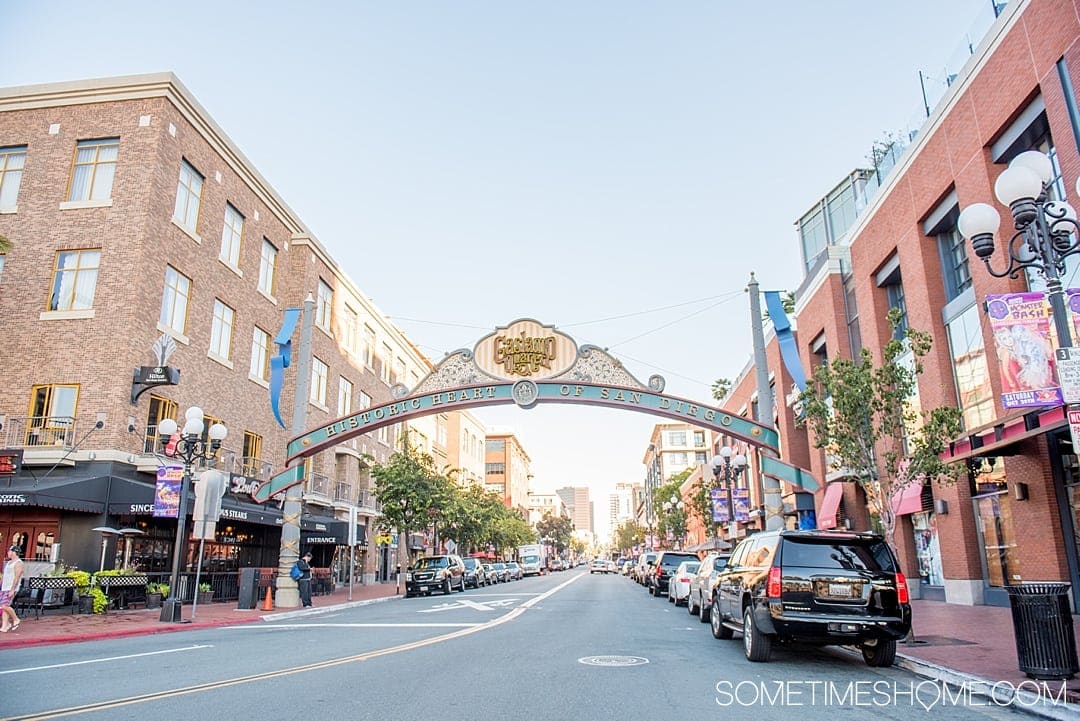 4. La Jolla Cove
This area is gorgeous and we often can't resist it. It's close to downtown San Diego and a classic tourist attraction for several reasons: 1) the beach views, 2) the sea lions, 3) posh shopping and restaurants. We wouldn't blame anyone if it was on their California bucket list, not just one for San Diego.
Years and years ago my sister and I had a memorable kayaking adventure with La Jolla Kayak, which I cherish to this day. Putting on a wetsuit to paddle out in the Pacific Ocean to see sea lions so incredibly close was unforgettable.
La Jolla Cove refers to the beach area, pictured below, and it's a low-budget thing to do in San Diego as long as you have the patience to find parking and deal with crowds of tourists there to experience the same things you are.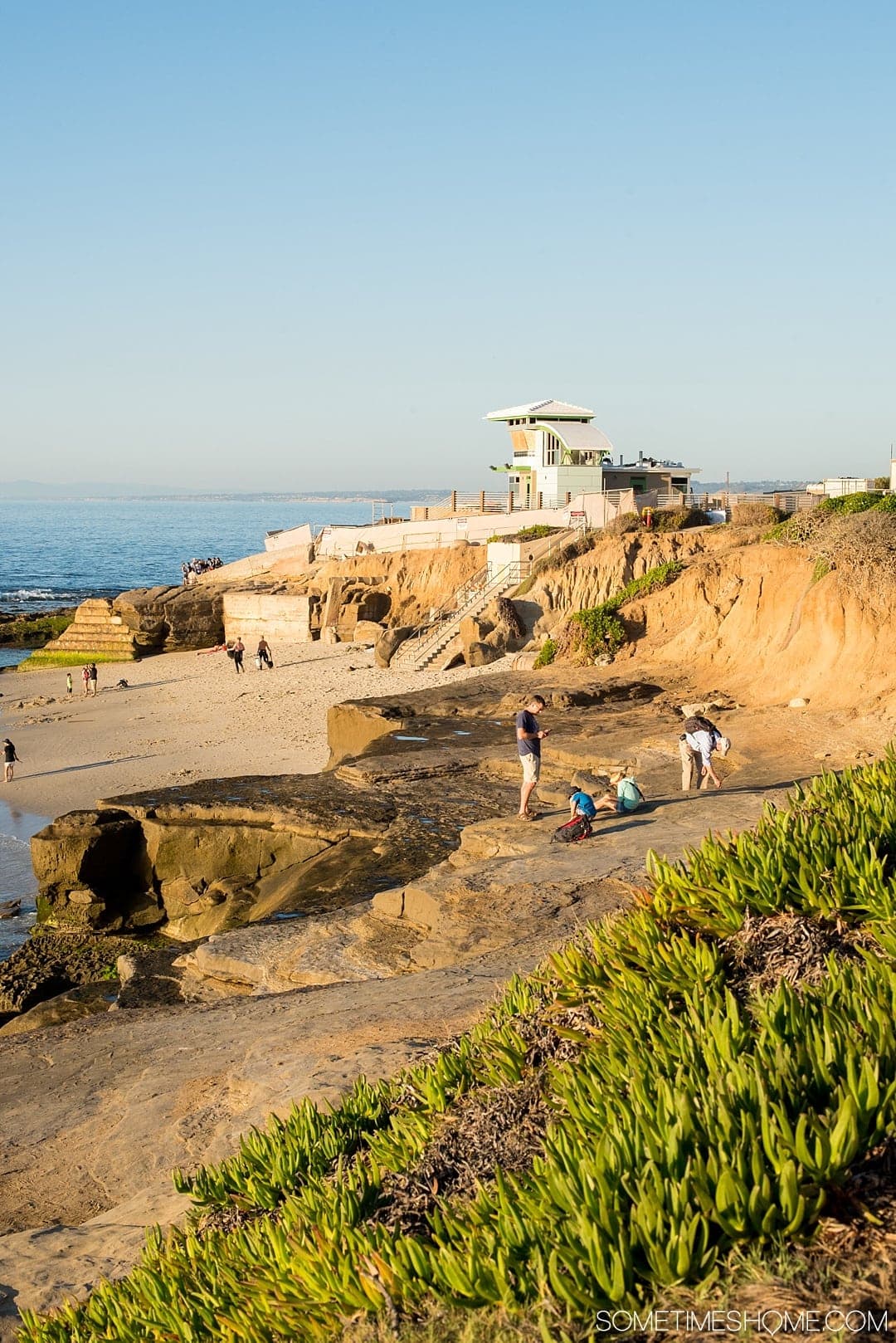 5. In-N-Out
We usually devour our meal before there's time to break out a camera but we managed to find a photo from a trip once-upon-a-time! It's also one of the first stops we make after we land at the San Diego airport.
In-N-Out is a fast food "restaurant" only in existence on the west coast (including Las Vegas), which is why any trip to California deserves a stop at one of their locations, if not multiple visits!
Mikkel likes to order her cheeseburger "animal style, protein style," which is code for adding their special sauce (which is like Russian dressing) and swapping out a bread bun in favor of a low-calorie lettuce wrap. (Dan likes his on a bun, like the photo below.)
Each location usually has indoor and outdoor seating and a drive-through. You can get out of there for under $5-$10 a meal most of the time (depending on what you order and in how much quantity) adding it to our list of low-budget things to do in San Diego.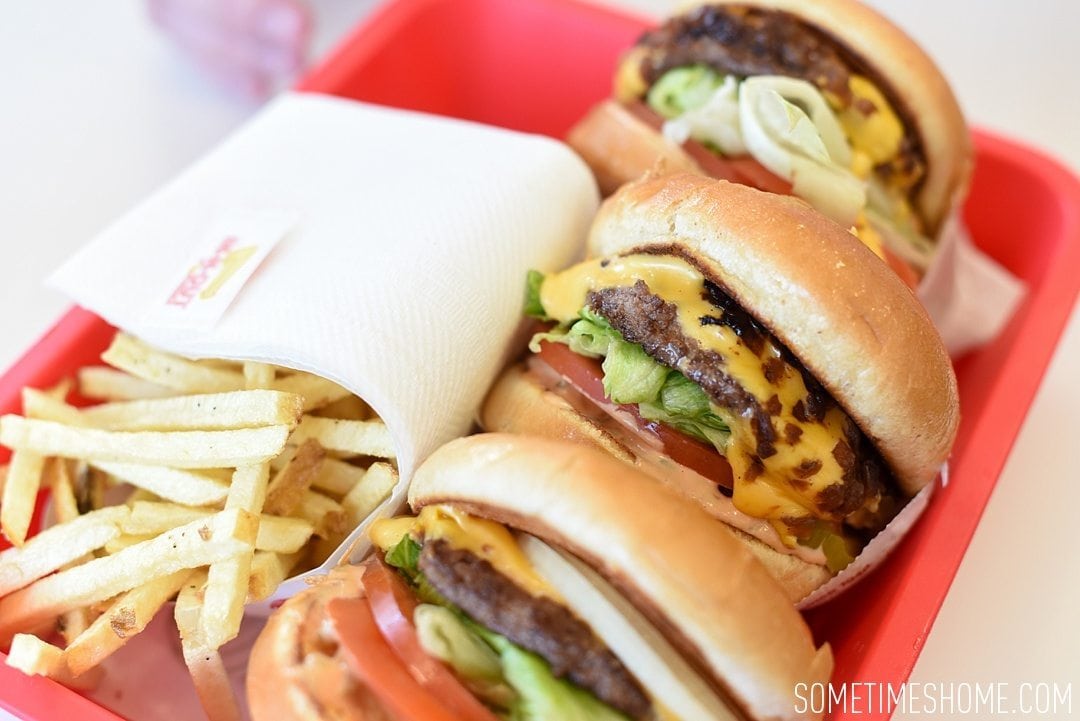 6. Scripps Aquarium
Technically this is called the "Birch Aquarium at Scripps" better known as, simply, Scripps Aquarium. It's an ESPECIALLY wonderful place to visit if you are in need of something to do on a rainy or windy day, or close(ish) to the airport.
It's small but mighty and worth the price of admission and time you'll spend navigating its exhibits. Did you know California Kelp forests grow as much as three feet per DAY? We didn't but we learned this fun fact there!
Not-to-Miss: the Leafy Seadragon exhibit.
Be sure to reserve tickets online in advance – walk-up tickets are currently unavailable because of the pandemic.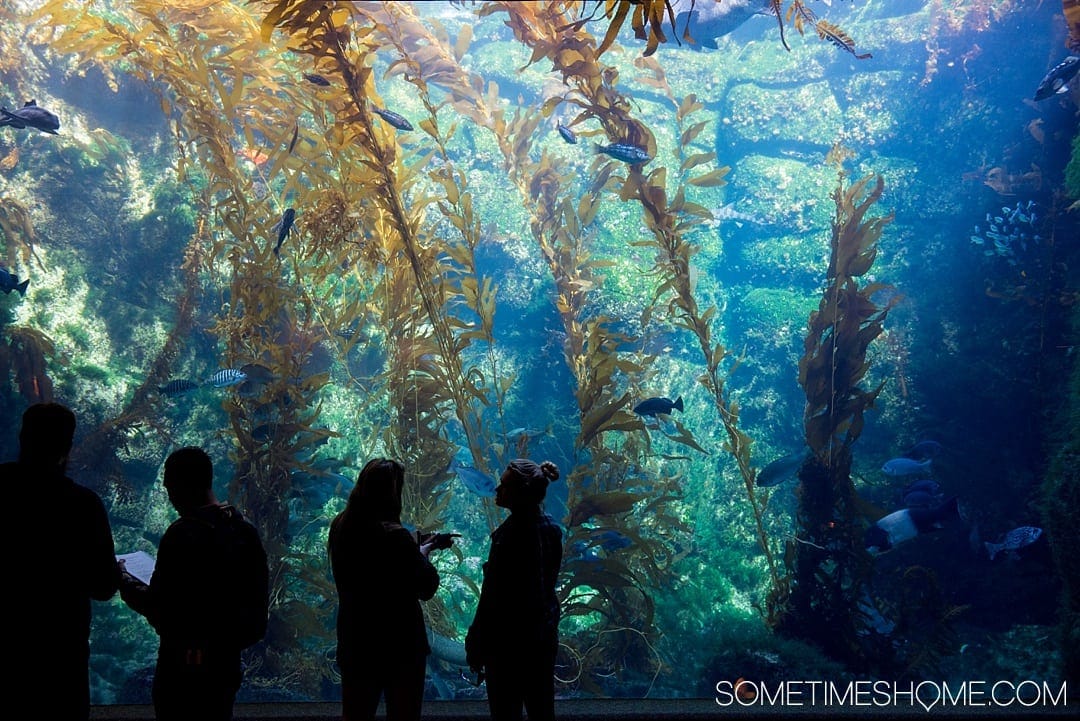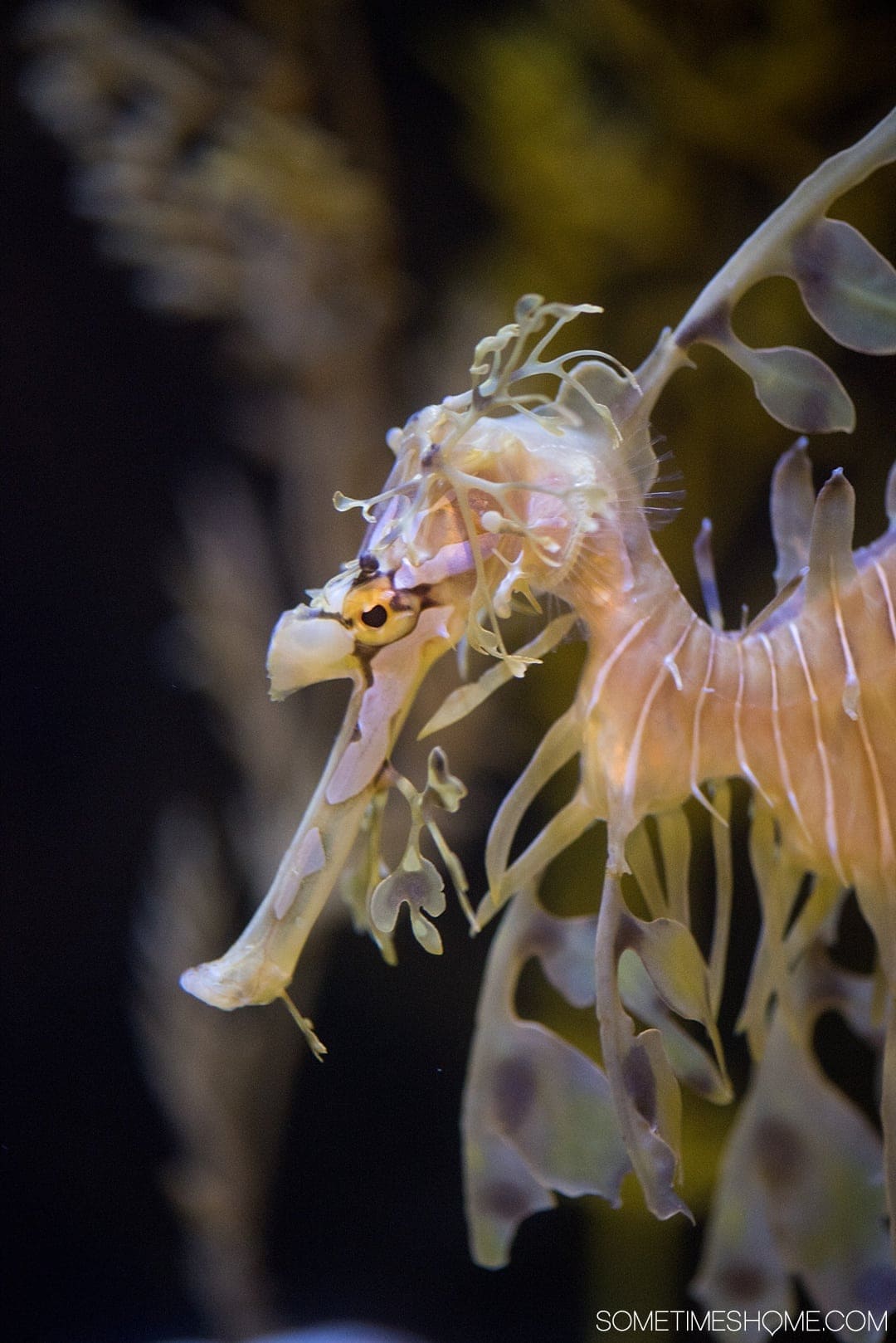 7. Breweries
The craft beer movement in San Diego is strong. All around they have some of the best beer we've ever tasted along with rad breweries to go with.
One of our favorites is the Modern Times tasting room in Point Loma. (And there's no need to do a San Diego Brewery tour, necessarily, when we have a Self Guided Day Tour of the Best Breweries in San Diego available for you.)
This low-budget thing to do in San Diego will only cost you the amount you choose to spend on beer.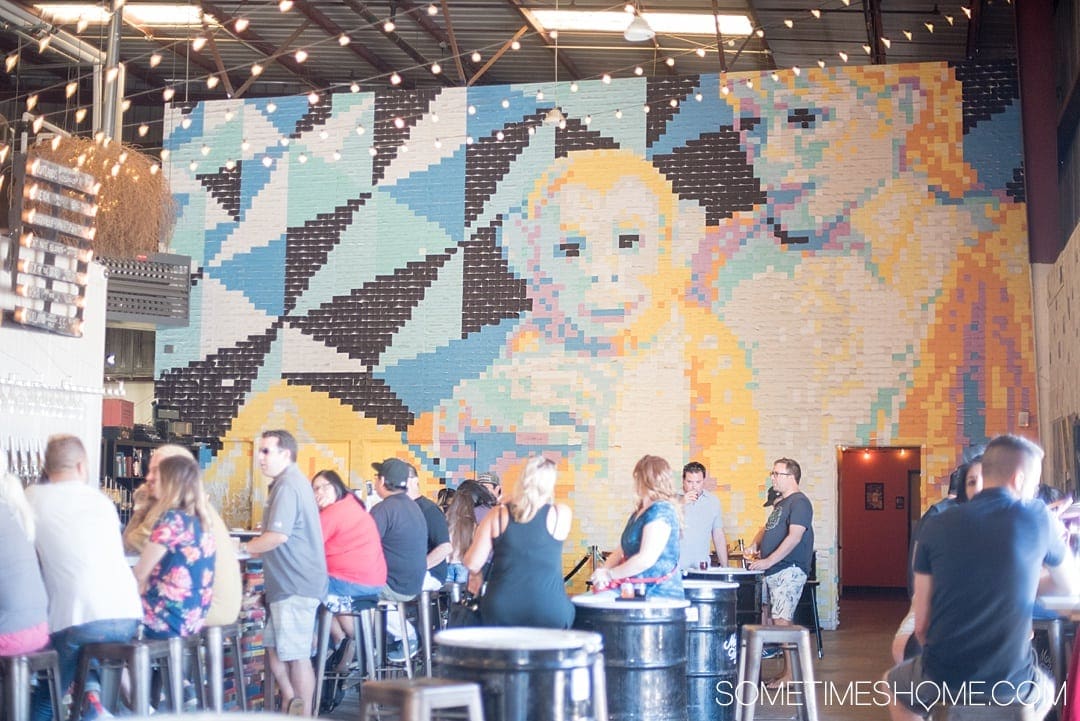 8. Better Buzz Coffee
I am ADDICTED to the Avocado Toast at Better Buzz. This local coffee shop and eatery have my heart stomach. I'm not going to accuse them of putting addictive drugs on their little slices of heaven but there's something in them that keeps me coming back every visit!
It's very affordable and a great place to grab your laptop to do work as well. One visit to Better Buzz in San Diego will run you about $10: you'll have a delicious meal (I suggest breakfast or brunch) and a cup of coffee in a great atmosphere. (Note that price is reflective of drip coffee, which is our usual preference wherever we go.)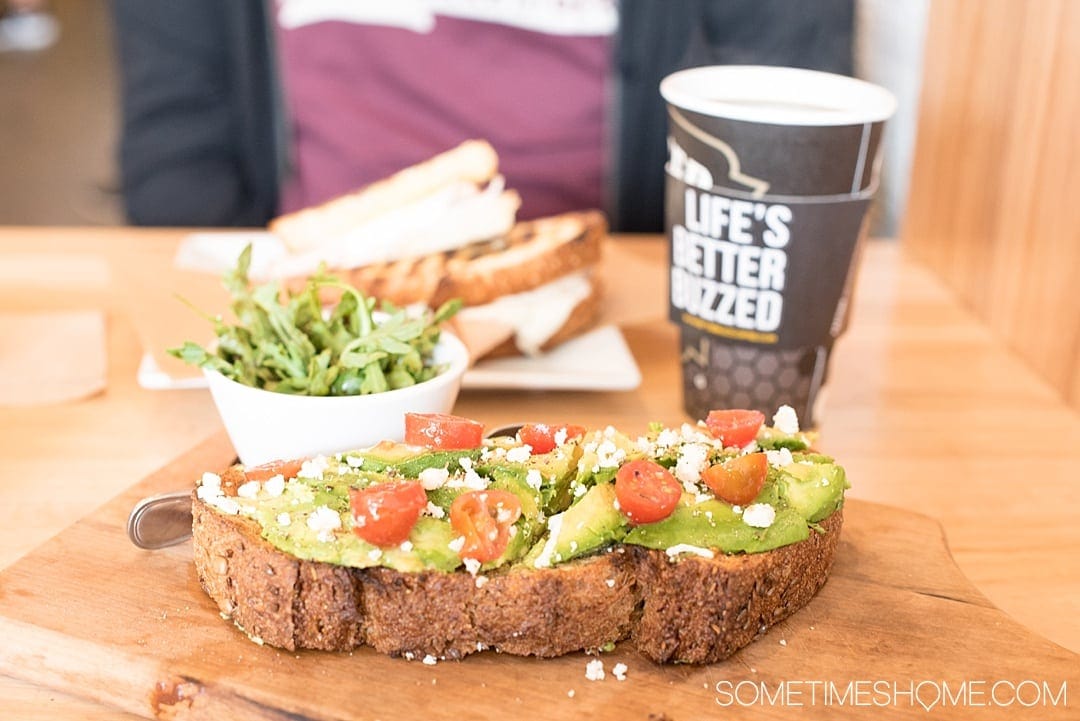 9. Self-Realization Meditation Gardens
Don't let the name fool you because you don't have to meditate here. (But if you do it's a great place to get your meditation on, indeed).
The views here are stunning. And the cost of entry is free making it a low-budget thing to do in San Diego. Simply check opening hours before you go to the beautiful gardens.
It's peaceful and worth a visit if you're in the Encinitas area in San Diego. (Better Buzz has an Encinitas location so you just may be in the area anyway!)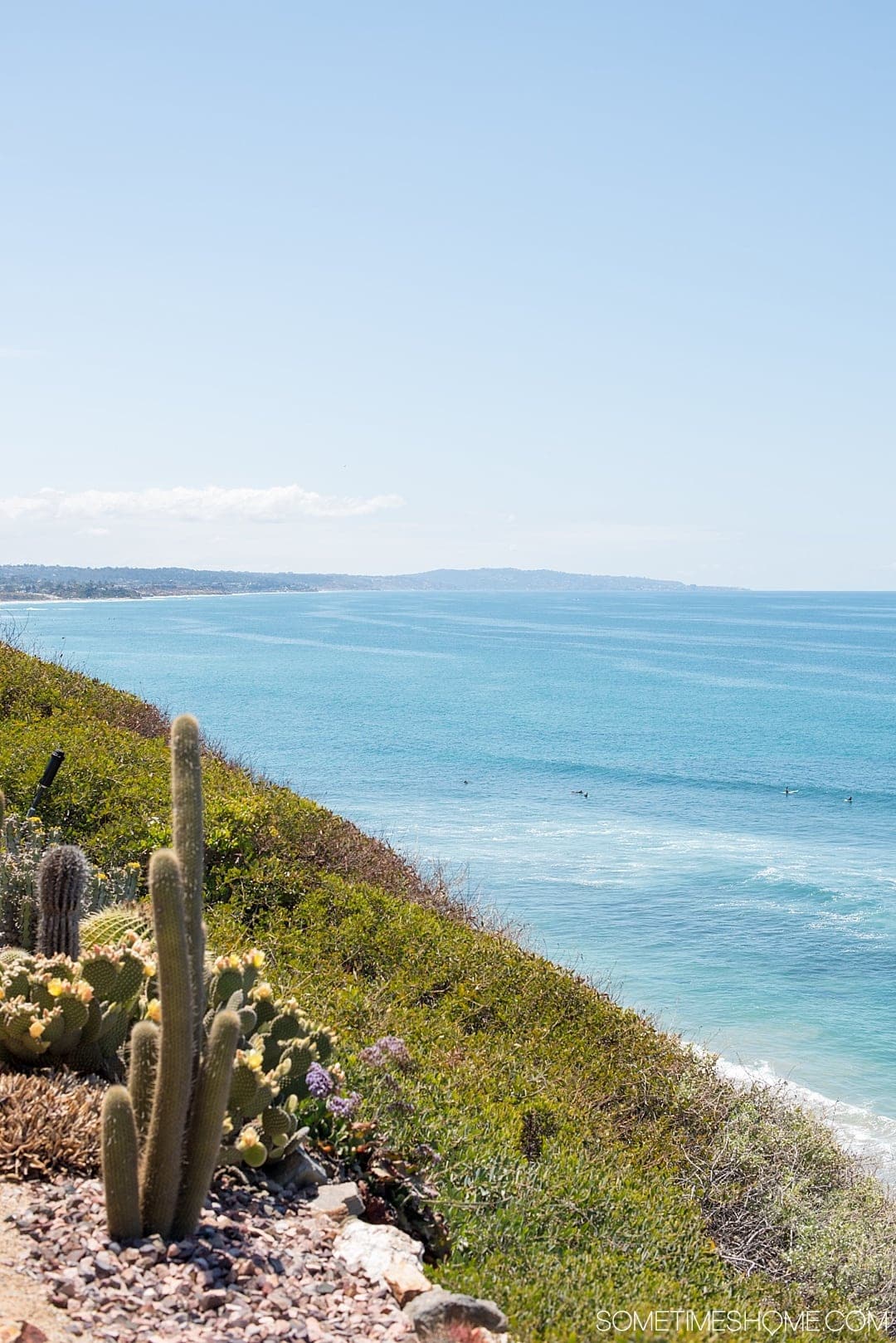 10. Solana Beach Cedros Avenue
The design district of this Solana Beach, an area in San Diego County, is located on Cedros Avenue. There's plenty of street parking on Cedros Ave. and places to stop if you're in the mood to shop, whether for olive oil or clothing, and also enjoy a beer, like at Culture Brewing Co.
One of our favorite hidden gems off the main street was the mural behind one of the buildings on Cedros Avenue, which we spotted while driving on Highway 101. Solana Beach is also accessible by train.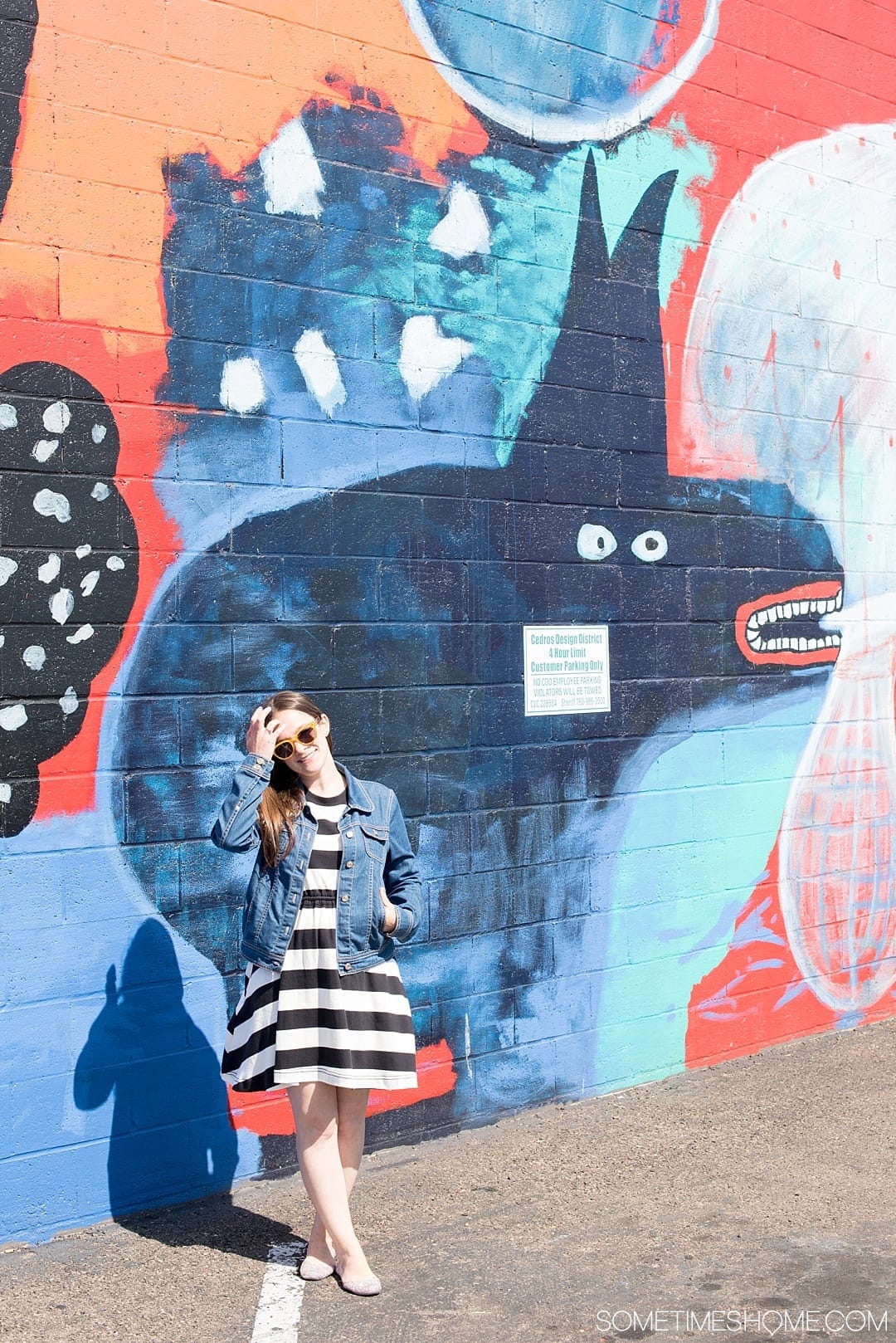 11. Carlsbad Beach
We absolutely love the beach at Carlsbad. Look how stunning it is!
It's easy to find street parking in the area and we even found a little dive-eatery by the sea to grab beers and people watch, overlooking the ocean. (It's called Harbor Fish Cafe and is the only restaurant of its kind in the area with such proximity to the water. So it's not hard to find: look for "Offshore Surf Shop" signs – the restaurant is connected to the shop.)
For great happy hour deals and even more nightlife, events and restaurant options check out Carlsbad Village. And for even more to do in Carlsbad (there's plenty!) check out our friend Christine's video beneath the image. She's a talented Travel Vlogger who will give you all the details on where you need to go in her hometown!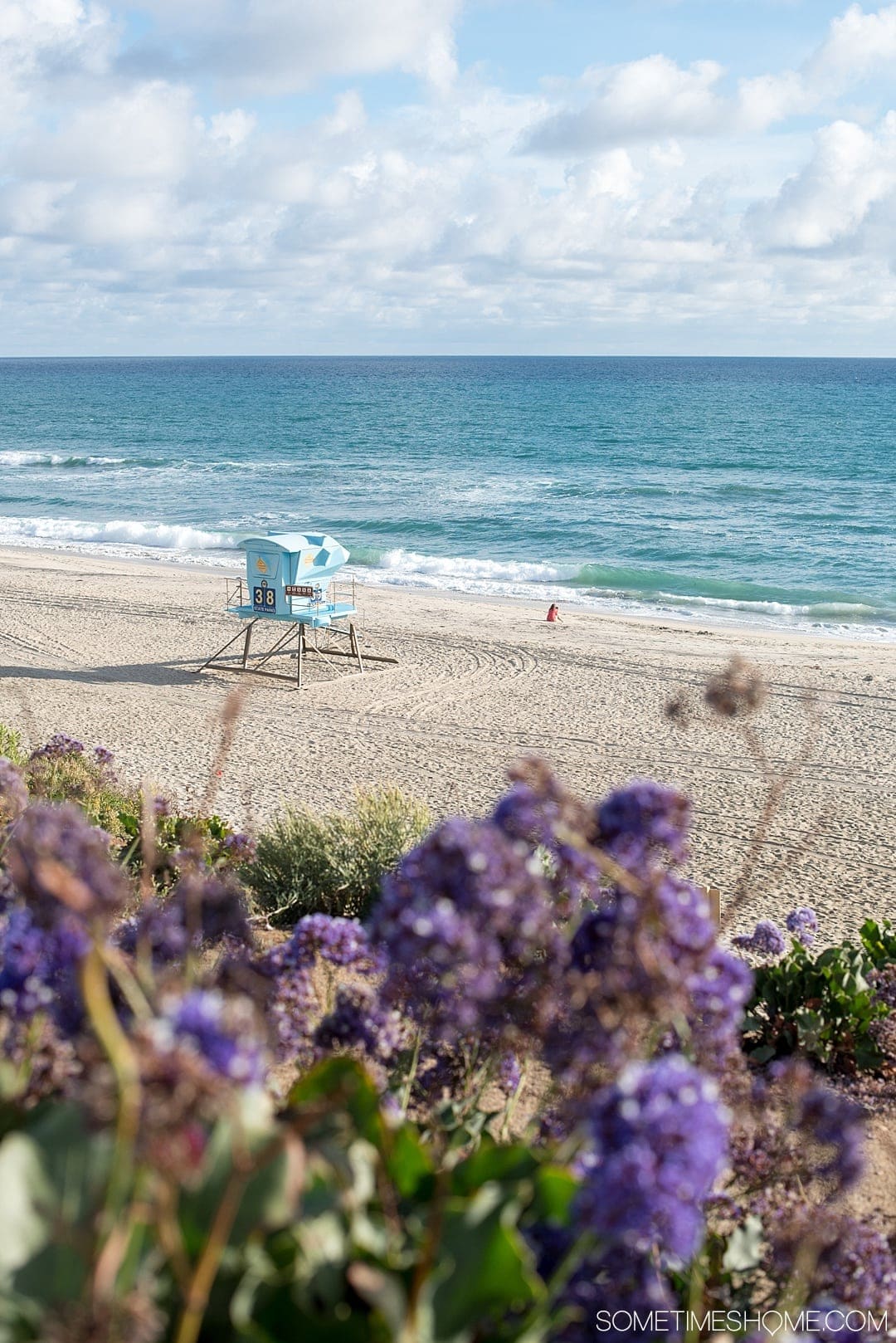 12. Del Mar
Del Mar is a charming town north of La Jolla and south of Solana Beach. We enjoyed having dinner at Del Mar Plaza, perfectly timed so we'd finish in time to walk over to nearby Seagrove and Powerhouse Parks during daylight.
We were able to catch the sunset while we cozied up on a park bench and people watched. If you're lucky enough to be there on the right nights, there is live music at some places in Del Mar Plaza too.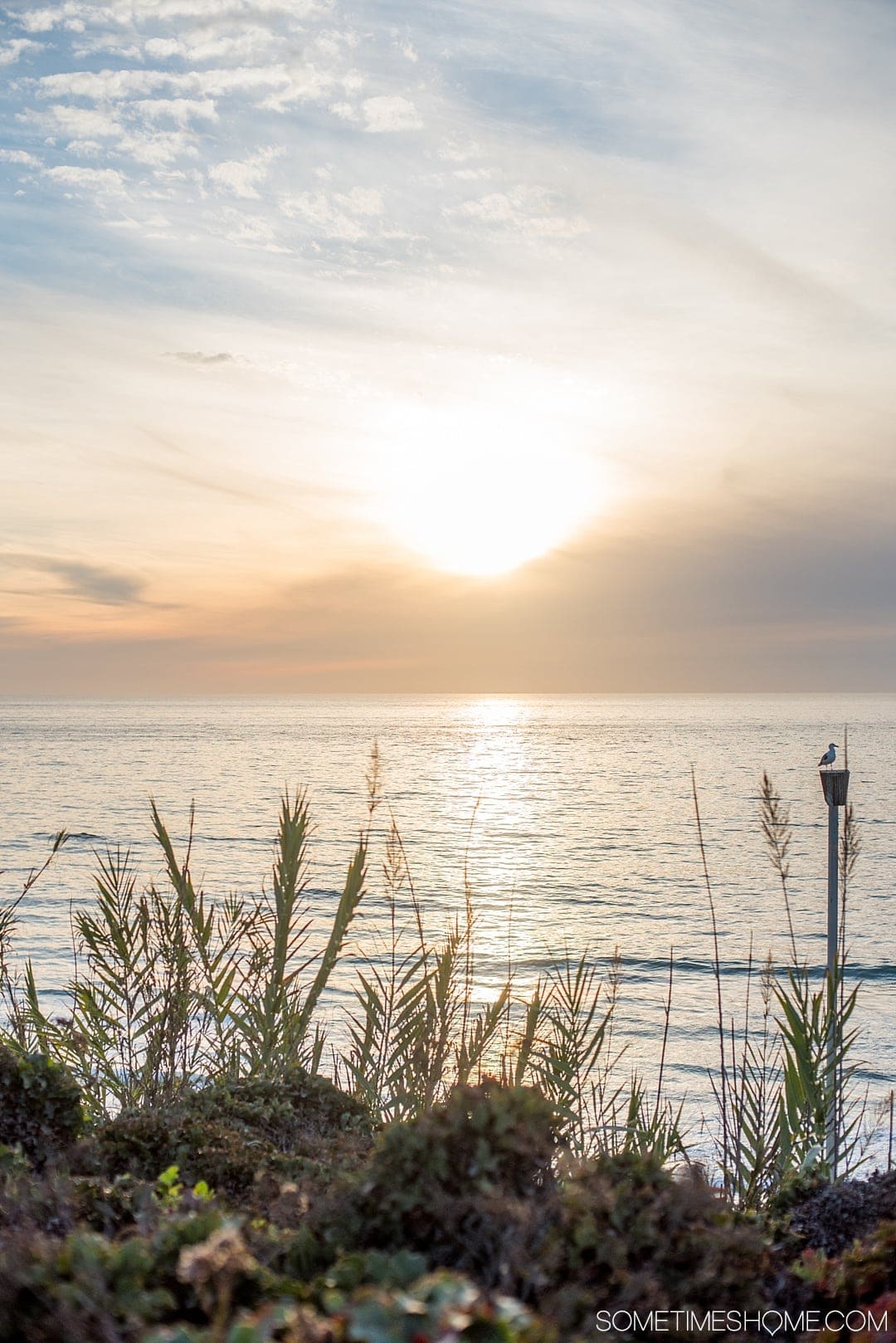 We've made it even easier for you to locate all of the above with links below:
If you're feeling adventurous and have your passport in hand, I recommend traveling to Baja California, Tijuana and Rosarito Beach, for two days.
Additional Vacations from San Diego
If you want to take some additional trips from San Diego, we recommend Palm Springs (which is a two-hour drive, on average) and driving to Dana Point (about an hour north) to take the Catalina Express ferry to Catalina Island.
Heading to San Diego? Also check out: