What to Do if You are Bored at Home: Ideas for Things to Do
Bored at home? We get it. When we're not traveling we're also plotting our next escape and next destination. And traveling is great but we love being home too. (Our little secret.) Hence, why we have a home base and the name of our website and business. (It's even in our name, we love home so much!)
But once in a while, we're required to be home beyond our comfort zone. As in not going into stores, shops, and restaurants. Whether it's a self-isolation by choice or another reason, we have ideas for things to do if you're stuck at your apartment or house. (Especially when it's been days and lo and behold, you need ideas for what to do when you are bored at home.)
And trust us – we've been trying these out! We mostly do them on weekends when we take breaks from doing work and our full-time jobs but nonetheless, we are doing them all.
Disclosure: There are affiliate links in this post, which means we may earn a small commission if you click the link and proceed with a purchase, at no cost to you. We truly only recommend hotels, products, and services we personally use. As Amazon Associates, we earn from qualifying purchases.
Play Cards
Good 'ole cards! Do you have a deck of 52 playing cards? There are so many games you can play from poker to "go fish" with kids to spit, solitaire, and more.
Need to buy some cards? Just order them on Amazon. If you're in a rush to get them and don't have Prime, no worries about that! Because it's easy to sign up for a free Amazon Prime trial to test out the service.
Do a Puzzle
One of our favorite pastimes is doing puzzles together. We used to do one every holiday season but they're become "whenever" projects. They get us offline and have us participating in a shared goal (completing the puzzle of course). And it's really good for your brain! We've even suggested it as one of our 25 Affordable Date Ideas At or Around Home during Social Distancing.
Don't own a puzzle? No problem. Though we usually go for supporting local (or even getting puzzles at Goodwill, exchanging with friends, or from Home Goods once in a while) if you can't leave your house we recommend buying one online that can be delivered to your doorstep.
We enjoy 1,000-piece puzzles because they take a little longer. However, it was nice to complete this 500-piece Rainbow Popsicle Puzzle in just a few hours one recent Sunday. We have our eye on this gorgeous mountain scene puzzle for our next one. It reminds us of a Yellowstone National Park vacation! (If you're really stumped on how to obtain one and can't get home delivery through Amazon, simply ask a neighbor if they have one you can do.)
Want more PRO TIPS for puzzles? We're puzzle-obsessed so we put together extensive information about them, including things to keep you organized.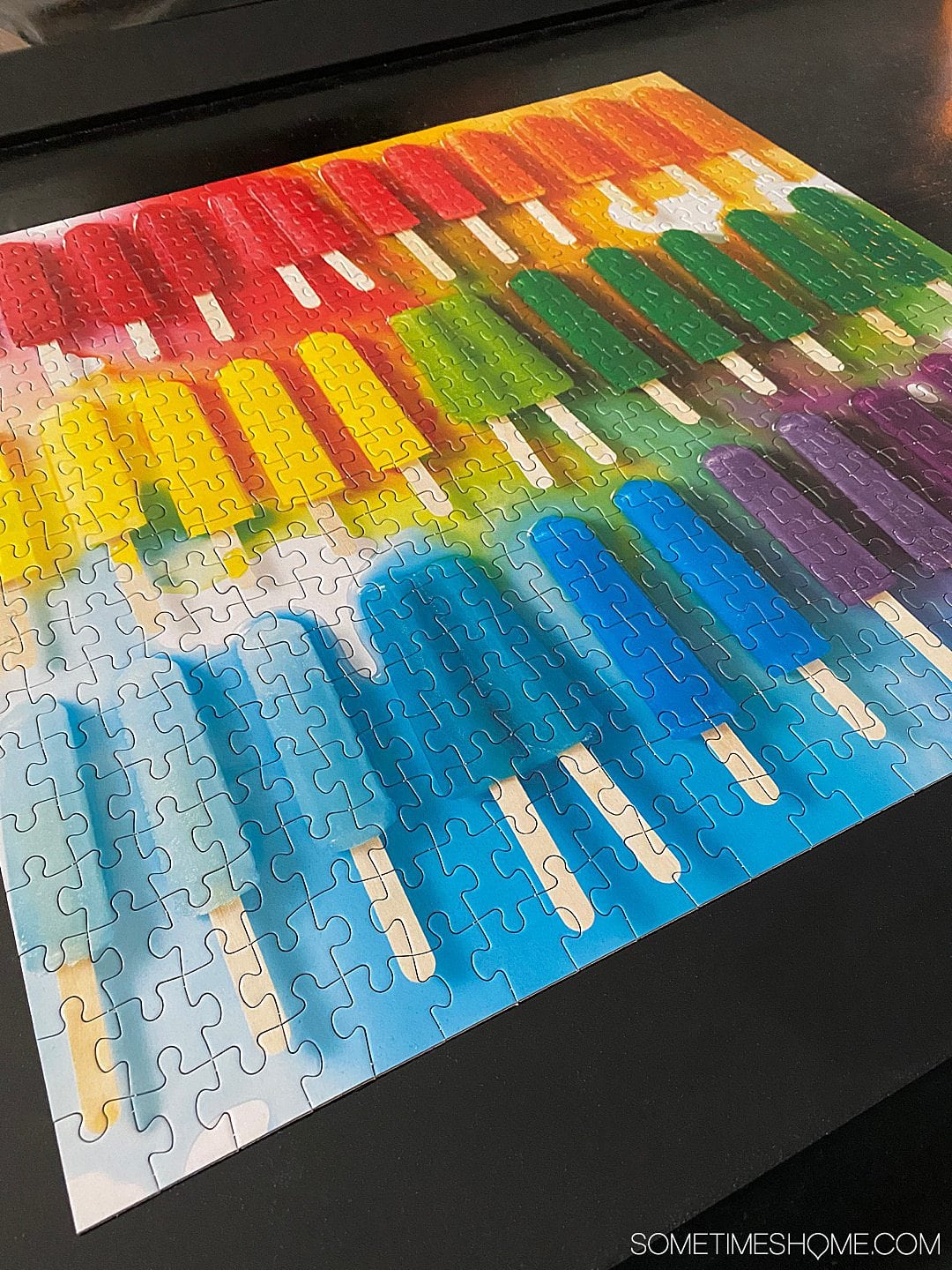 Try New Recipes (Cocktails Included!) When you are Bored at Home
We had to self-quarantine for two weeks after returning from a vacation to Spain. One of Mikkel's favorite things about Spain is the fresh orange juice you can get at nearly every cafe or grocery store. And many restaurants too. So she ordered this citrus juicer for under $30 upon return and recommendation from a friend.
On our last grocery store run before quarantining at our apartment, we stocked up on citrus. Now we're busy making grapefruit mimosas, fresh lemonade, and morning orange juice! It's a blast actually and we're getting a kick out of reminiscing about our trip through all our senses.
We also love our friend's food blog, The Little Kitchen. So we've taken to finding some meals we want to try on her site, like her Cheesesteaks recipe. And we've challenged ourselves to cook new things that aren't our weekly go-to's.
Organize Photos and Order Photo Books and Prints
We bet you have some photos from trips you haven't looked at in a while that need editing. Or images you keep meaning to print but haven't had the chance to do so. If you're gaining time every day you would have been using to commute to work, for example, consider getting your vacation images printed.
We're OBSESSED with these photo books we printed. So much so that we got four of them and have more in the works.
There's no sense in having them live in a computer, digitally, forever. Print those babies!
If you still have images left unedited be sure to check out our photo organization tips, Part 1 and Part 2.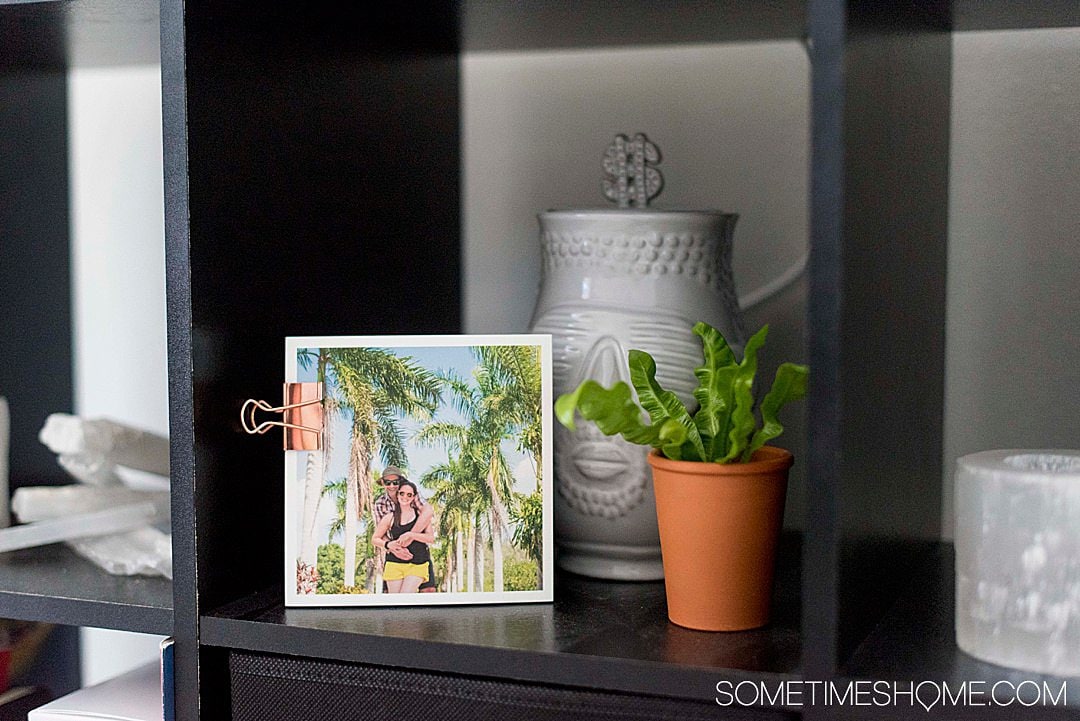 Tidy Up and Clean Your Home
Tidying up is always good. We nearly always have papers that need to be sorted through or a suitcase that has yet to be unpacked. (Okay, fine – that's really Mikkel's downfall and not Dan's.)
It's also never a bad idea for extra sanitation at home like Windex cleaning mirrors and windows or vacuuming a rug and carpets. Mikkel even cleans all the baseboards and molding in every room by hand with paper towels and cleaning solution.
Take a Walk
Nothing beats cabin fever like going for a walk in the neighborhood. Fresh air and vitamin D from the sunshine (no matter the cloud cover or blue skies) are great for your health.
If you have to quarantine "at home" we consider this a-okay. We're usually the only ones walking around our neighborhood anyway.
Dream of (and Begin to Plan) Your Next Vacation
Just because you're required to isolate now doesn't mean you won't be back on the go in a few weeks or months. There's no time like the present to dream about new vacation ideas. Like Easily Accessible Bus and Train Trips from Amsterdam in The Netherlands, or seeing the Northern Lights in Norway.
Even if you're US-based and it's not safe to travel internationally quite yet (or you're not allowed) consider road trips. When we're in North Carolina, Virginia is super close.
Even a staycation in Durham, NC, 30 minutes away is nice!
Be sure to look through our categories by continent, or even our Travel Tips category, which will definitely help no matter where you go.
Two more tips to dream about and plan your next vacation: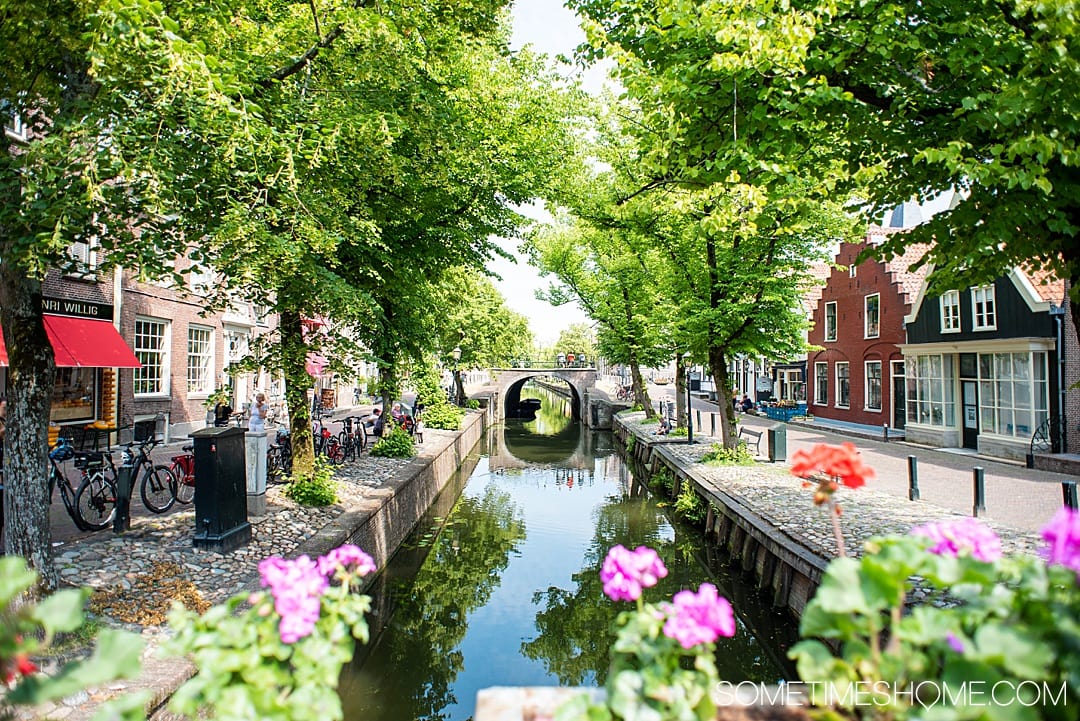 Write Handwritten Cards (including Thank You Notes)
Never underestimate the power of a handwritten note. We love sending family and friends cards. It's usually sending our parents holiday cards. (This includes Halloween; our mothers are the queens of cards for every occasion so we try to return the kindness.)
But we also love sending our friends "just because" cards. In such a digital age and world of hundreds of emails, handwritten cards are appreciated on an entirely different level.
It's always a good idea to have generic blank notecards and thank you cards on hand. (Psst – we have loved sealing ours with a wax seal with easy "wax" glue gun sticks recently too! We use our "with love" seal a lot.) We have some thank you cards to write from our wedding gifts now that we think about it.
Review Businesses and Vendors
Have you been to a great restaurant recently? Or visited a doctor whose demeanor and professionalism you appreciated? What about an event a great planner helped you pull off in the past two years? Do you have a local bakery you enjoy visiting? Small businesses, especially, benefit greatly from a little love.
Mikkel's a destination and luxury wedding photographer and reviews are invaluable. Think about reviewing someone or someplace positively today. Here are some review sites that we turn to when we're searching for reviews or contributing:
Yelp
Zoc Doc
TripAdvisor
Google Business (you can review any site that has a business listing – simply Google the business name and a box should show up on the right of the search results linking to Google Business information and reviews.)
Facebook review (there should be an area to review a business page within Facebook)
Have a Date Night When You are Bored with the Same Old Routine at Home
If you and your partner are home (especially every day for a period of time while quarantining) decide on some date nights. For example, Dan plans one night then Mikkel the next.
Come up with a creative date night idea then surprise your partner with the results. Or come up with them together. This could be a homemade dinner with candlelight, only. Or a special movie night with popcorn and craft cocktails.
There is no time like the present to bring some added romance into your lives and relationship!
Read or Listen to an Audiobook or Podcast
We rarely have time to read magazines and books unless we make a point to while we are on vacation. Take the time to do so while you're at home.
If audiobooks or podcasts aren't generally your thing but you've been wanting to listen to some, now is a great time to explore these media mediums. (If you're into cruises, we have the best list of cruise podcasts for you!)
Craft Your Way Through Home Quarantine
We're crafty people. Dan's a painter and Mikkel loves creating jewelry with semi-precious gems or greeting cards with scrapbook supplies. It's the perfect time to reconnect with our creativity and crafty sides when we stay home.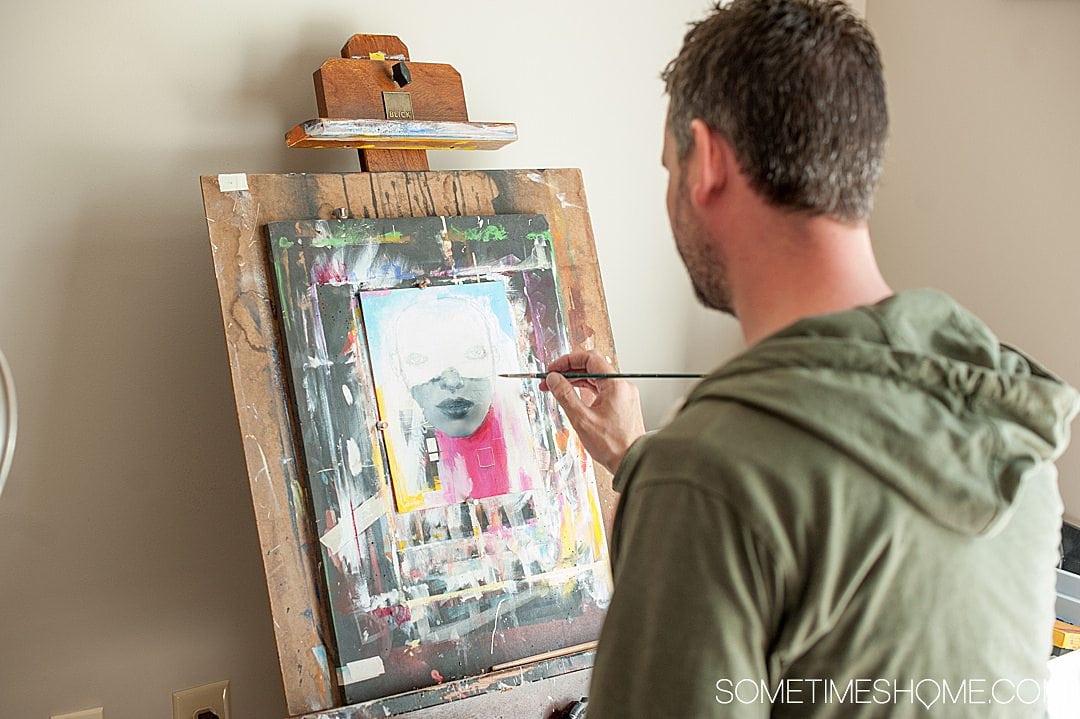 Play a Board Game
What to do if you're bored at home? Play a board game! (Haha, pun intended.) We always have board games at our place, under our coffee table ready to take out at a moment's notice.
We love Qwirkle and it's one of two board games we always gravitate towards playing. It's perfect for two people, four players max. The other game we love is Ticket to Ride. It's always a good idea to own the game, Monopoly, too. It's a classic crowd pleaser!
Connect by Calling a Friend During if You're Bored at Home
Remember the old-fashioned way of staying in touch with people before social media? The good 'ole days of just picking up the phone to call friends? Why not do that now?
Pick up the phone, call a friend, and ask how she or he is doing if you're bored.
With quarantining, especially, it's a great way to reconnect and be social. Or use technology to your advantage and FaceTime or Skype them. We love doing that with our nieces and nephews!
Educate Yourself by Learning Something New if You are Bored at Home
There are SO MANY resources for learning out there. Mikkel loves Creative Live while Dan really enjoys Masterclass programming. Now is as good a time as any to learn a new skill or expand your knowledge for whatever field you're in – or wish to join.
We also have great articles about photography, where we reveal what camera gear we minimally travel with, how we edit and organize our images, and travel questions answered:
Find out more about us and Sometimes Home below: