At first glance you may not think there's much to do in Luray (we admit it, we didn't necessarily think there was upon first impression) but a little investigation proved our initial thoughts wrong and we discovered there are plenty of fun and wonderful things to do in Luray, Virginia.
Luray is perhaps known best for two things: 1) its famous caverns and 2) its roads connect visitors to Shenandoah National Park. You could say it's a "basecamp" for the park and caverns. Yet there is plenty to do here.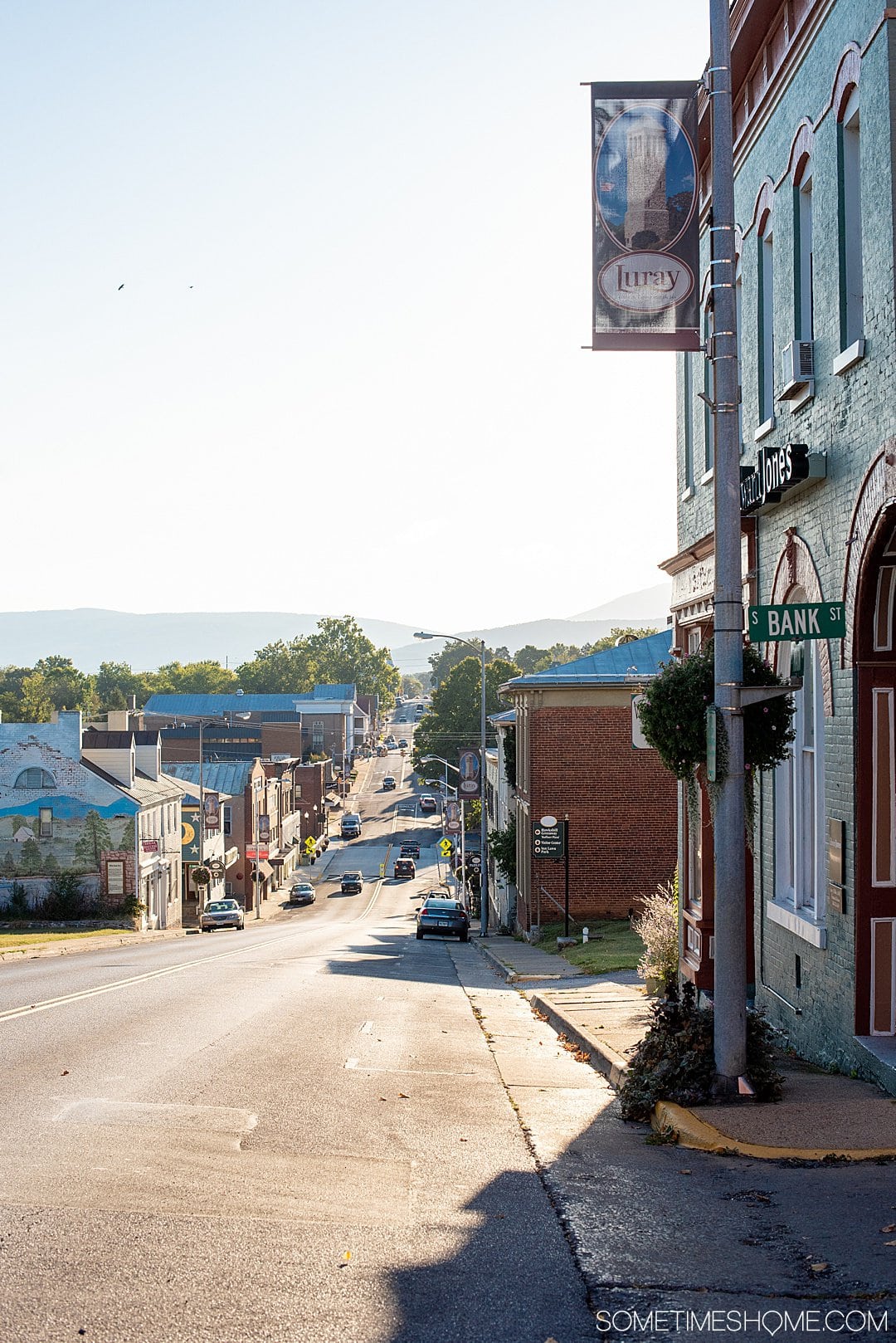 Where is Luray?
Luray is a small town in western Virginia, located in Page County. It's located just outside Shenandoah National Park, with easy access to Skyline Drive. (Driving Skyline Drive in Shenandoah National Park is a USA bucket list experience!)
Luray is a wonderful community of small businesses and people who know each other, who still say hello when you pass them in the local shops or the street.
When we were walking around one morning we felt like we were often seeing people who said hi to neighbors and asked how things in life were going. That's what's nice about a small town like Luray with about 5,000 residents – it's still personable.
It's a short drive from:
Washington DC: 2 hours driving time
Richmond, VA: 2.5 hours driving time
Baltimore, MD: approximately 2.5 hours
It's about a five hour drive from Raleigh, North Carolina and four hour drive from Philadelphia.
1. Stay Overnight
You definitely want to book a hotel and stay in Luray overnight. I immediately added it to my recommendations list for my parents' road trip after I visited!
Luray has a solid list of hotel options including:
Mimslyn Inn
South Court Inn
Hotel Laurance
Mimslyn Inn
The Mimslyn Inn sits atop a hill that allows guests a spectacular view of the Shenandoah Valley's mountains in the distance. The hotel has its main building and cottages behind it that are especially great to rent out for an event (like a wedding) or family reunion.
The Mimslyn Cottages are all named after trails in Shenandoah National Park. One is ADA accessible and Hawksbill Cottage is one of the originals on site. Added bonus: it has a hot tub. But don't worry – if you don't stay at the Hawksbill Cottage, and stay in a spacious room at the hotel like I did, you are able to use the outdoor pool.
Mimslyn Inn is decorated with warm tones, a fireplace when you walk in and a grand staircase that, coincidentally, leads to a baby grand piano in the lobby. There are two restaurant options onsite: The Speakeasy and Circa '31.
If you have time and you're a guest of the hotel, be sure to check out the view of the Blue Ridge and Massanutten Mountains from the shared public space for guests on the top floor of the hotel. The balcony is an ideal place to view the stunning landscape of the mountains.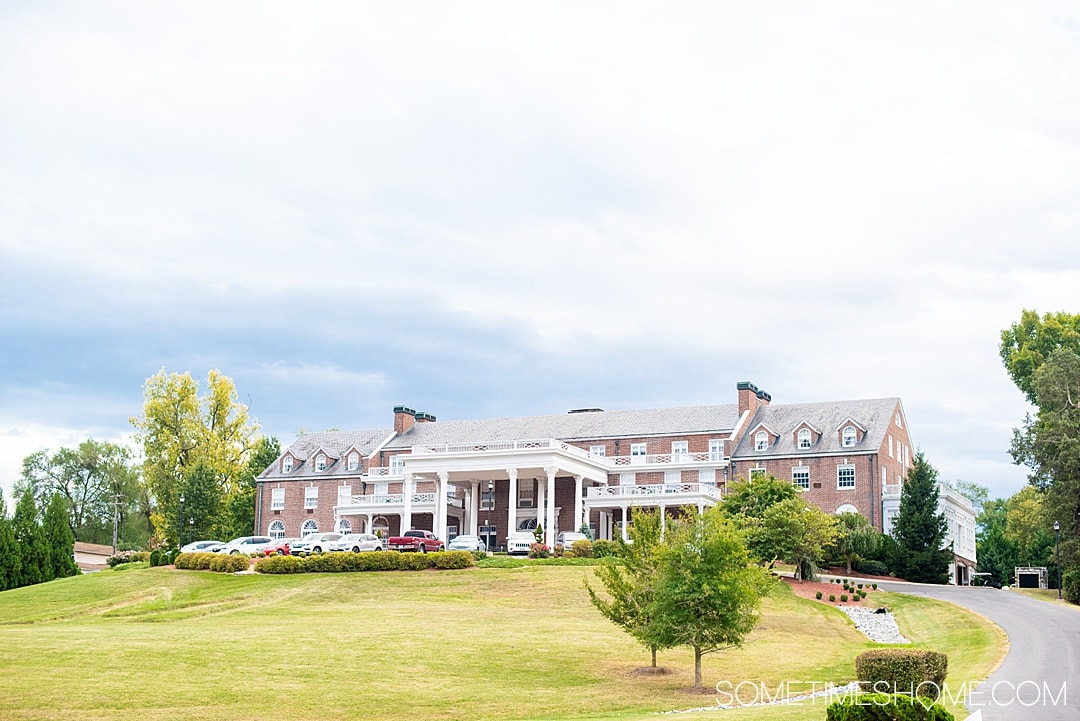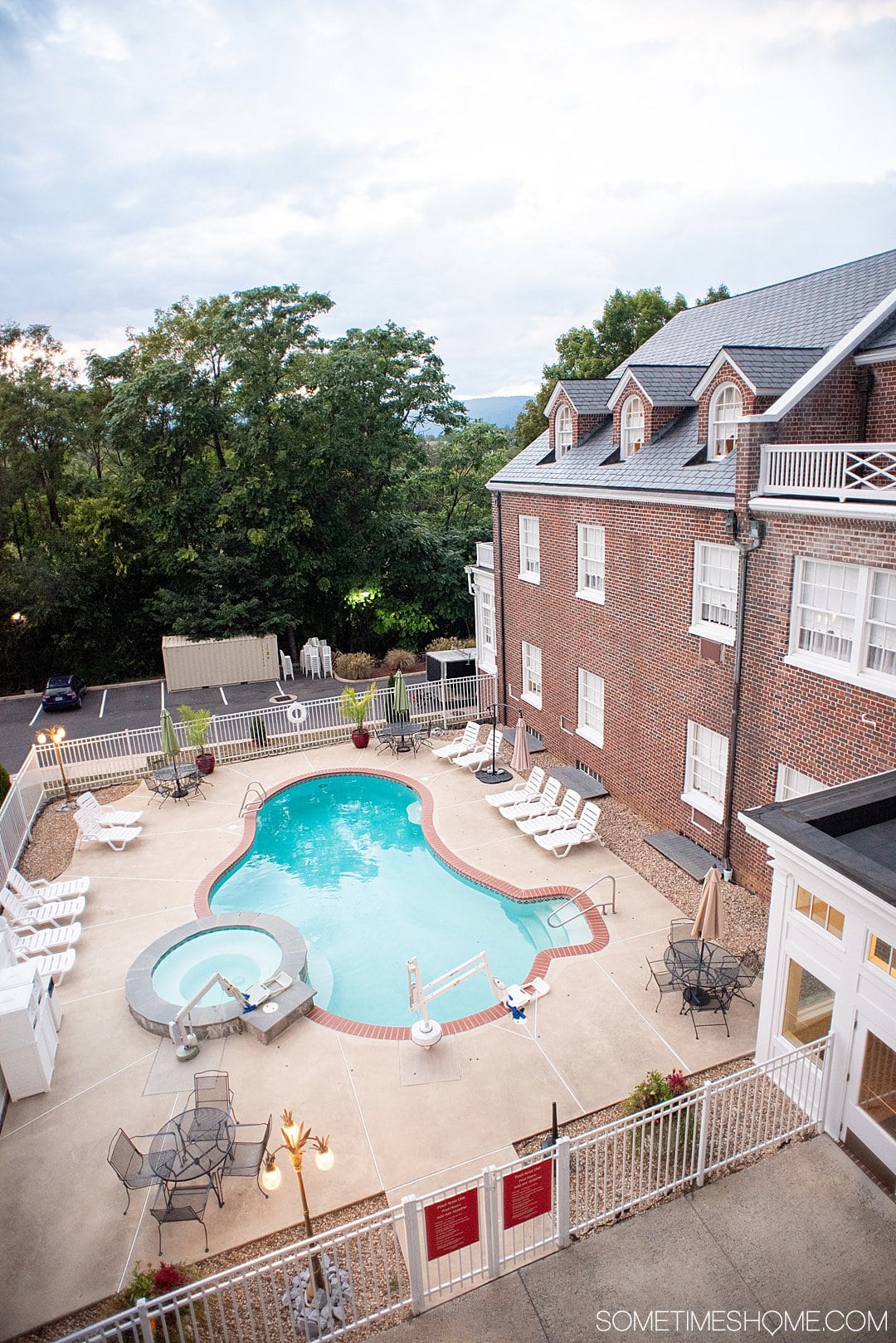 South Court Inn
If quaint Bed and Breakfast accommodations are your thing, you'll love it here. They have five star reviews across the board, which is a nod in itself! Each room is decorated a bit differently, in (what we consider) a typical Bed and Breakfast shabby chic style.
The hotel is the furthest on our list outside of the main downtown area of Luray, yet it's still close to the heart of the center of Luray at 0.6 miles from town. The nice thing about being a bit removed from the city center is it gives you increased greenery and nature.
Hotel Laurance
This hotel is right up our alley. It has modern feel, as if they partnered with Restoration Hardware for its finishes. It's in the heart of downtown Luray, putting guests incredibly close to restaurants and shops. (Street level noise depends on traffic, though when we were visiting in September there wasn't any.)
It's a bit Air BnB style in the regard that guests can let themselves into the lobby of the hotel via keypad and there's a kitchenette in each of the 12 rooms of the boutique accommodations.
Historically, Hotel Laurance and the Mimslyn Inn were both owned by the Mims family, but they have been separately owned and operated for years.

Inn of the Shenandoah
This is not to be confused with the South Court Inn, above, which is a different hotel.
Book a stay here if you are looking for an upscale bed and breakfast near downtown. It's right off Main Street and you can walk to several places in the heart of the city from the Inn.
It's a charming grey and white home with gardens and unique decor in each guest room.
2. Enjoy a Meal
There's just enough places to eat that you have options and good variety in Luray, Virginia, but not too many it overwhelms you with decision paralysis. Here's some local restaurants we recommend for all your meals.
Breakfast: Gathering Grounds Patisserie and Cafe
A visit to Gathering Grounds is the perfect way to start your day if you want coffee or tea, and a pastry for your morning fill. The cafe opened Valentine's Day 2011, and Luray visitors and residents have adored it since.
There's plenty of seating in the front and back of the cafe, but if you're on the run you can take a drink and pastry to go or on your morning walk.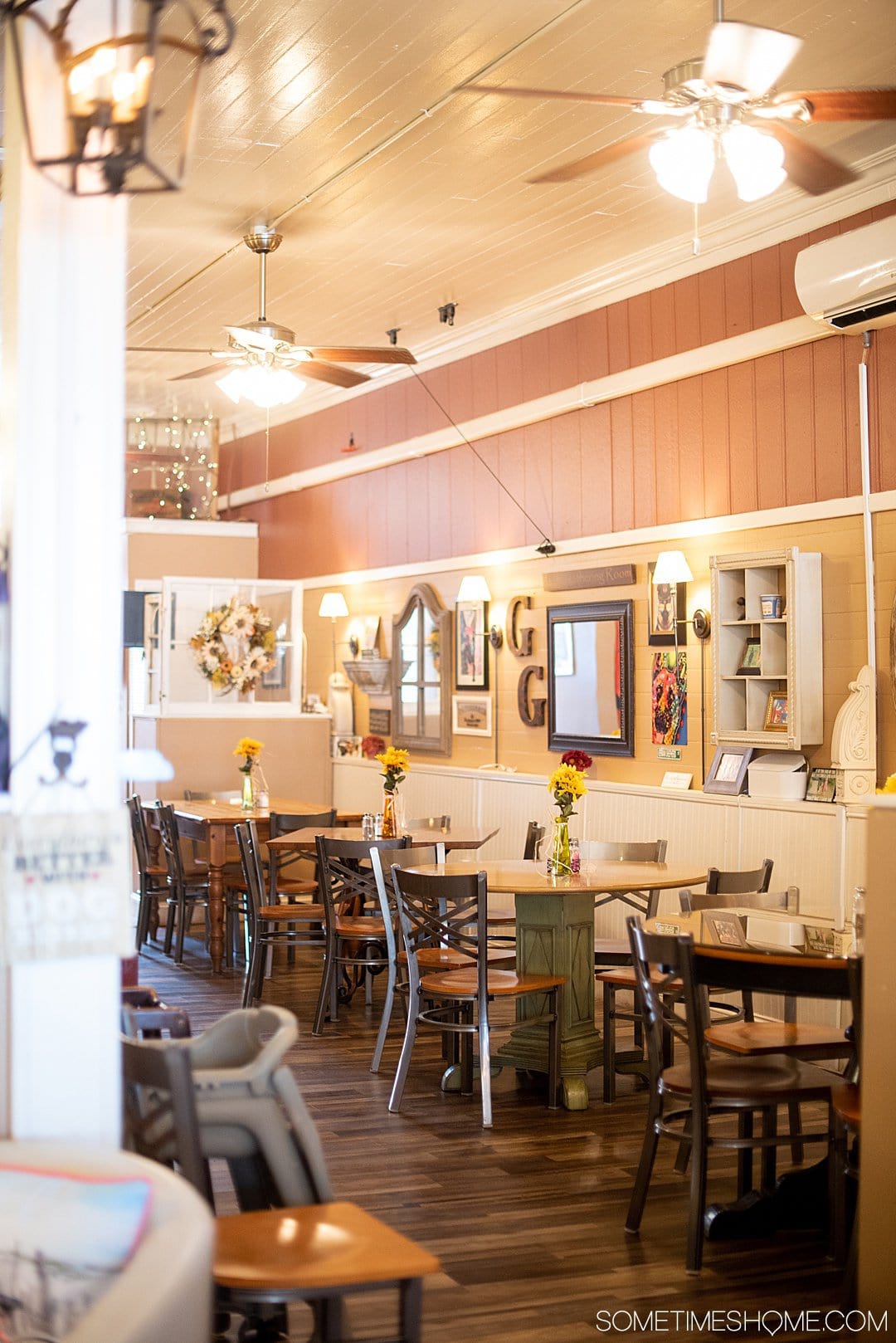 Lunch: West Main Market
This is the place to go for the best sandwiches in Luray. (And who doesn't love a sandwich with a pickle on the side from a great deli?) They have a deli counter inside with a chalkboard menu above it. They have a few salad options as well if you're desiring something on the lighter side.
Snack: Baby Moon
If you have a sweet tooth stop in Baby Moon for a scone, breakfast pie, eclair or cookies.
Dinner: Moonshadows Restaurant and Rancho Vieja
Moonshadows Restaurant is in a cute grey house with a wrap around porch. Some of their menu changes seasonally so if you've been in the past be sure to head back to see what's new.
They are closed Tuesdays and Wednesdays, but are open for dinner beginning at 4:00pm five days a week, including brunch on Saturdays and Sundays.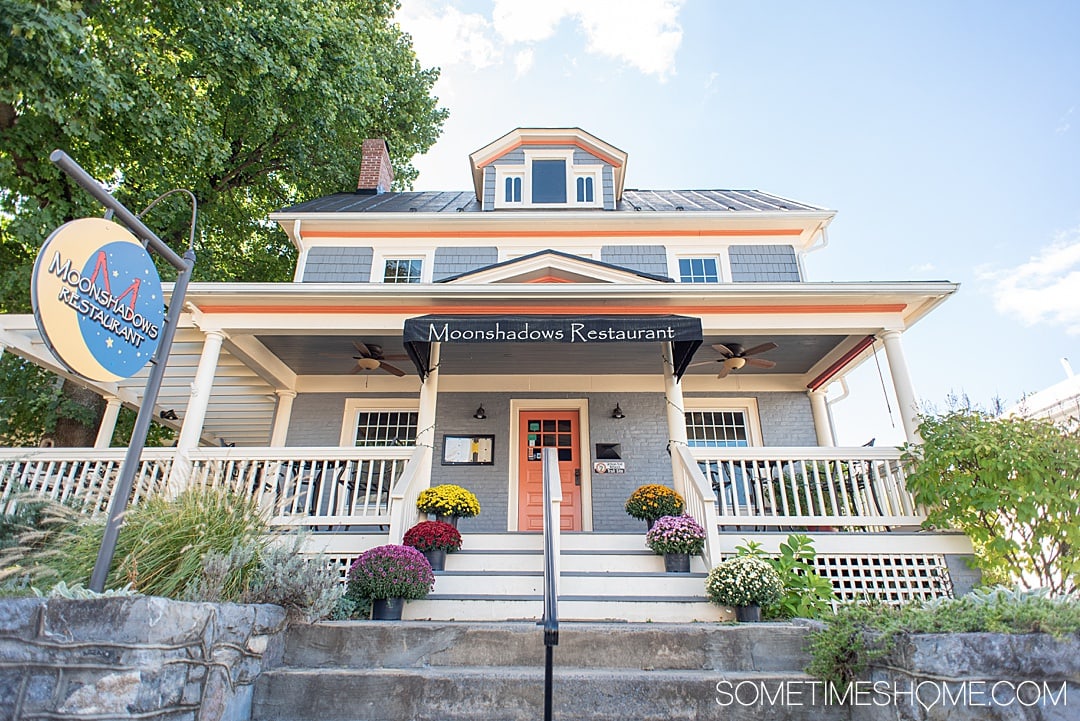 If you're looking for something a bit more inexpensive and more casual for dinner I thoroughly enjoyed a fast, no fuss sit-down meal at Rancho Viejo. The enchilada I had hit the spot and the complimentary chips and salsa were yummy. They're open daily for lunch and dinner.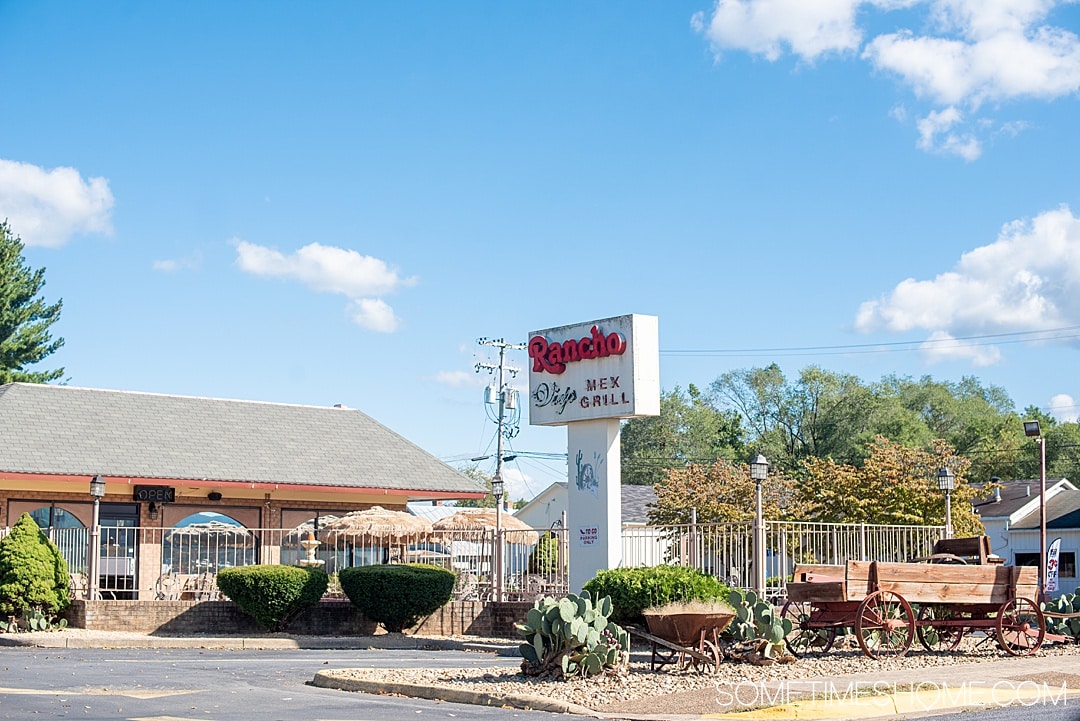 3. Take a Walk on Luray's Hawksbill Greenway
There is a three mile loop around Luray that takes walkers or runners through beautiful landscapes around the town. You can enjoy the entire trail or part of it. We were able to see two of the eleven murals on the trail for the portion of the greenway we walked one morning, along Hawksbill Creek.
There are yellow dot markers on the trail every 1/10 of a mile. This is an easy way to know how far you have walked if you're calculating distance – just count the dots you've passed and add them up! When the greenway is complete there will be four miles of greenway, total, to explore.
And if you love Trout fishing…good news: fishing is permitted year round.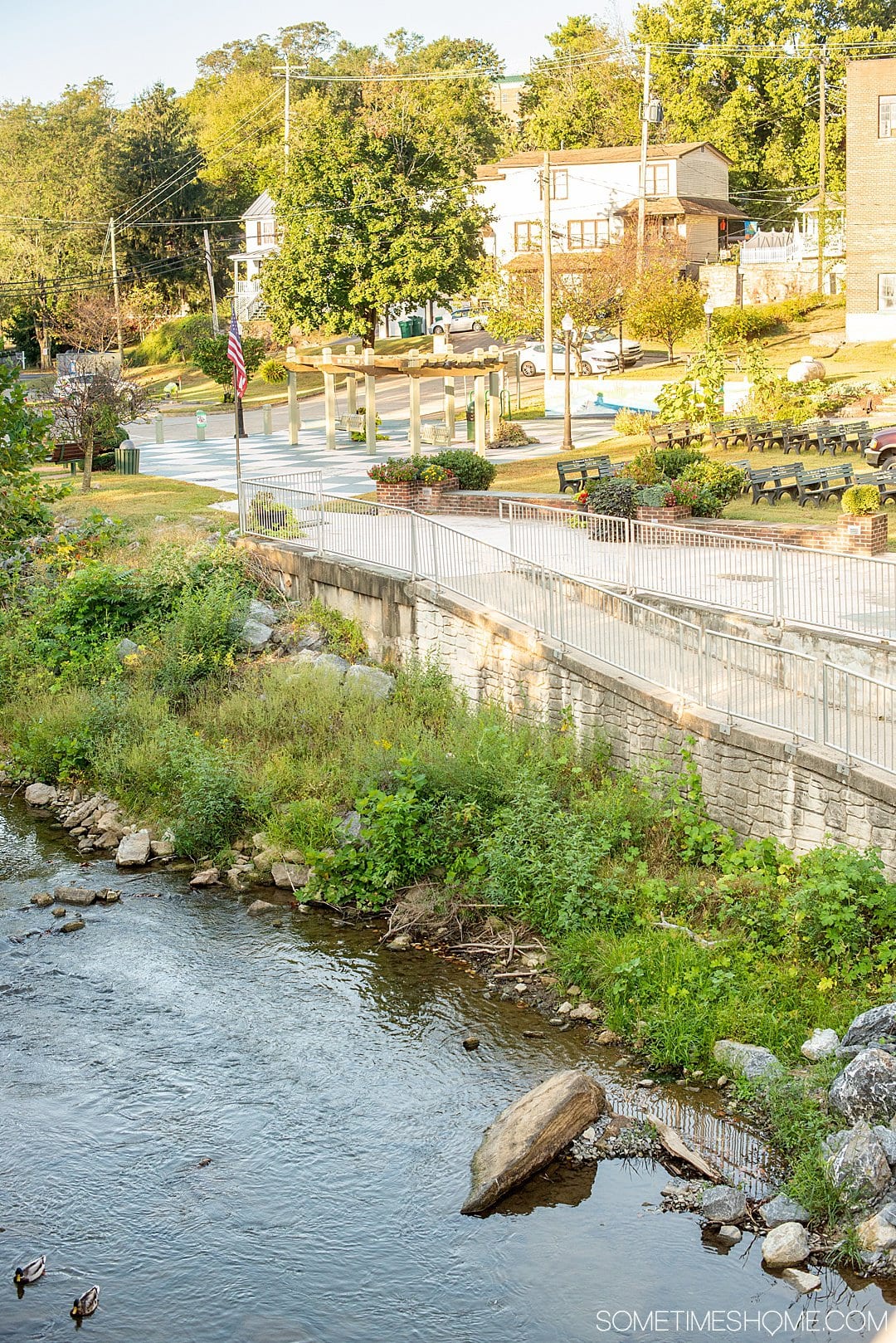 4. Visit the Chinquapin Oak
Seeing the Chinquapin Oak will take but a few minutes as you'll stand in awe looking at this grand tree. You'll want to see this natural beauty if you like nature and appreciate any sort of arbors. It reminded me of the Angel Oak in Charleston even though it's a bit younger and less expansive.
The Chinquapin Oak was germinated in 1755, 21 years prior to the creation of the Declaration of Independence. It's 96 feet tall with a spread of 122 feet and circumference of 248 inches (or just about 21 feet).
Be sure to check out the stone bench in front of the oak on S. Court Street (seen in the photo below) because it has a lot of information about the tree engraved on top of it.
The top of the Chinquapin Oak is also visible from the Hawksbill Greenway trail. There's a plaque to indicate where it is uphill as you walk along the trail. I, however, preferred the view from S. Court Street because you get a true full view of the oak from S. Court Street.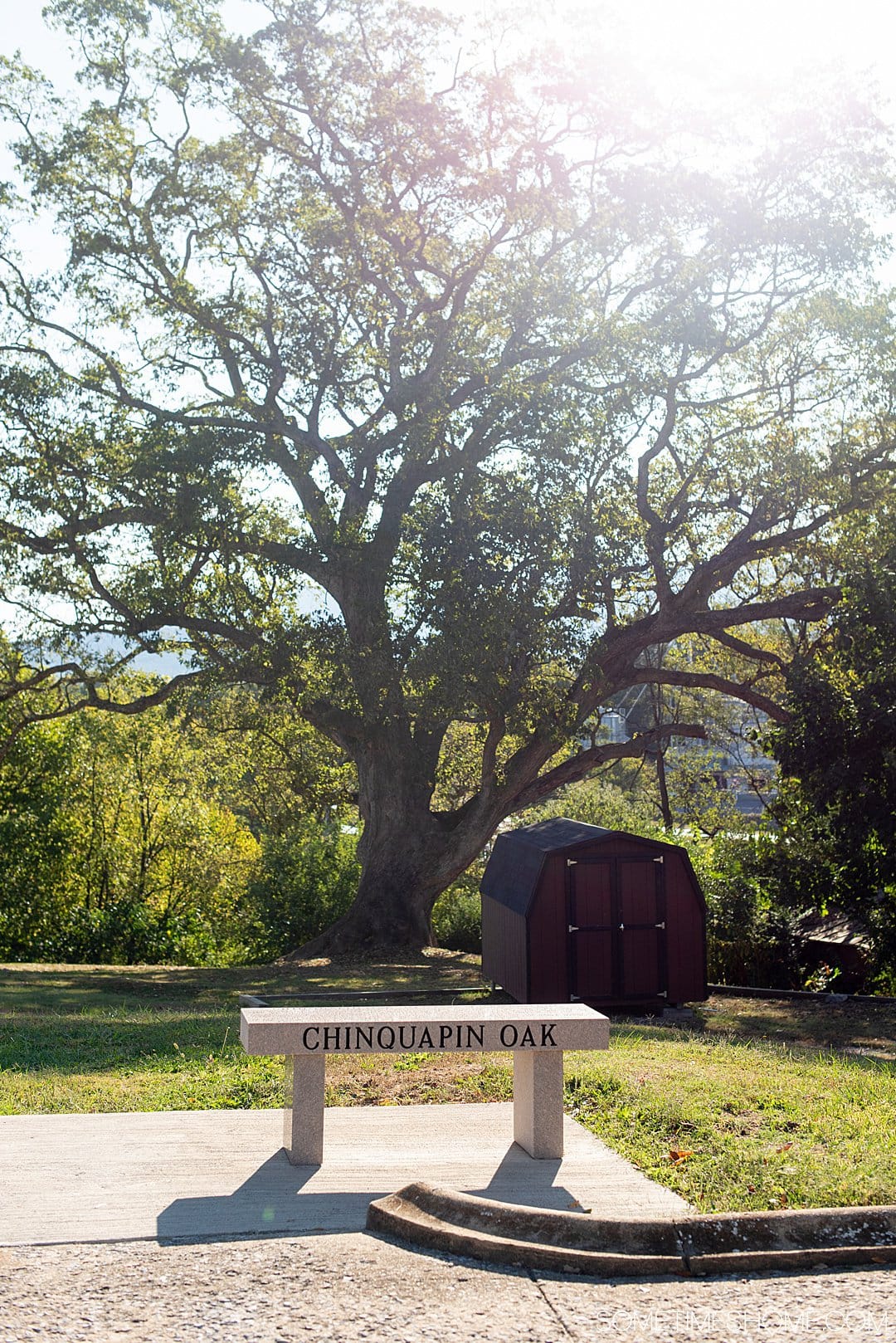 5. See a Movie
The Page Theater houses several eclectic movie theaters. The decor inside is worth seeing, alone! For instance, one of the theaters is Egyptian themed and another has a bit of a Medieval vibe with knights' armor, metal axes and swords on the walls.
Its original visionary, Jerry Spencer, passed away. However the Hoke family purchased the theater and breathed new life into it. It went through some renovations and opened back up!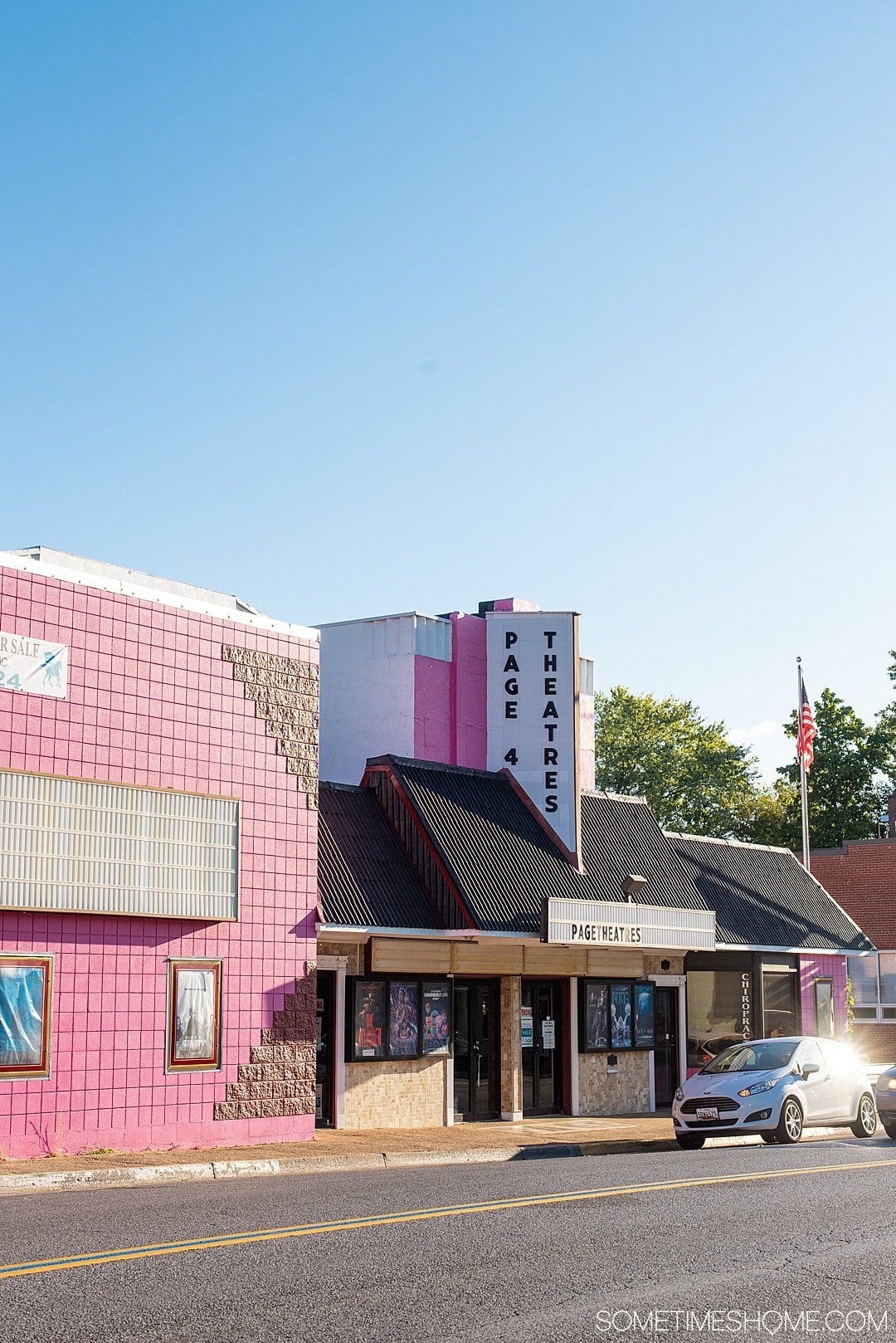 6. Check Out the Arts
See a Live Performance
During warmer weather months you can listen to a concert on the outdoor plaza at the Center for Performing Arts. Or check their schedule for indoor concerts and performances if it's winter or spring and it's a bit cold outside!
Support Local Artists
There's also a warehouse in Luray, near the train station and Visitors Center building, filled with art. It's open to the public and filled with pottery, photography, paintings, sculptures, and fashions. They're all available for viewing and purchase at The Warehouse.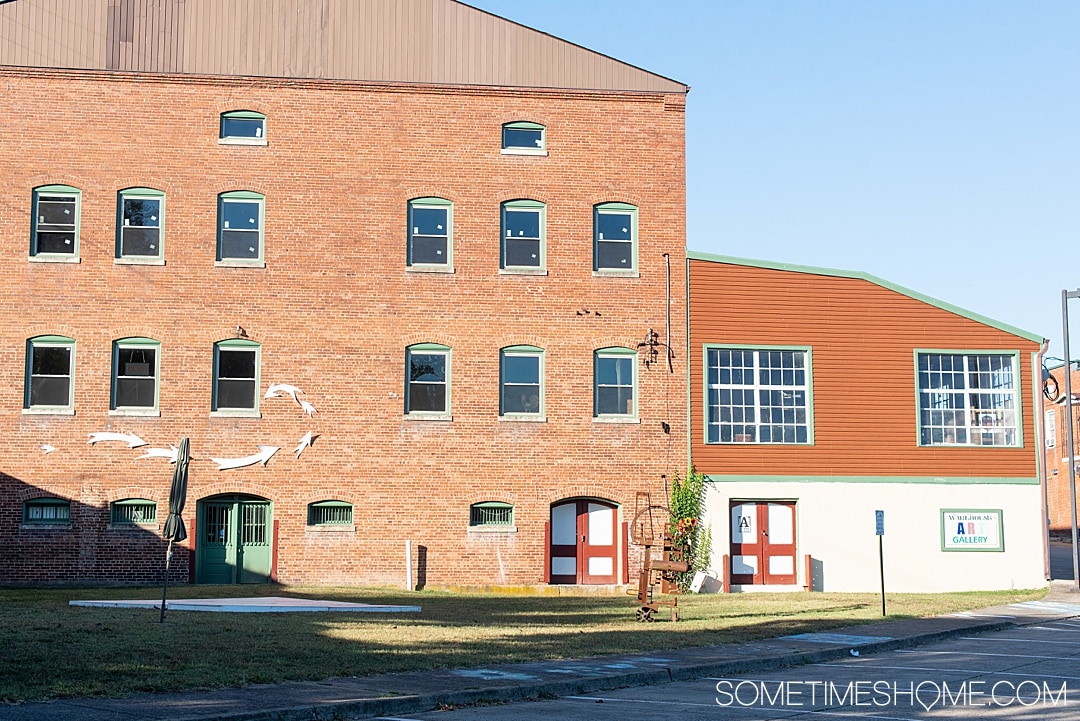 I was impressed there are many murals around the small city. They're colorful and lifelike, and a joy to happen upon or seek out.
All mural submissions go through a committee so they're of high quality and standards. We saw a few in the downtown areas as well as a couple on our short walk along the Hawksbill Greenway.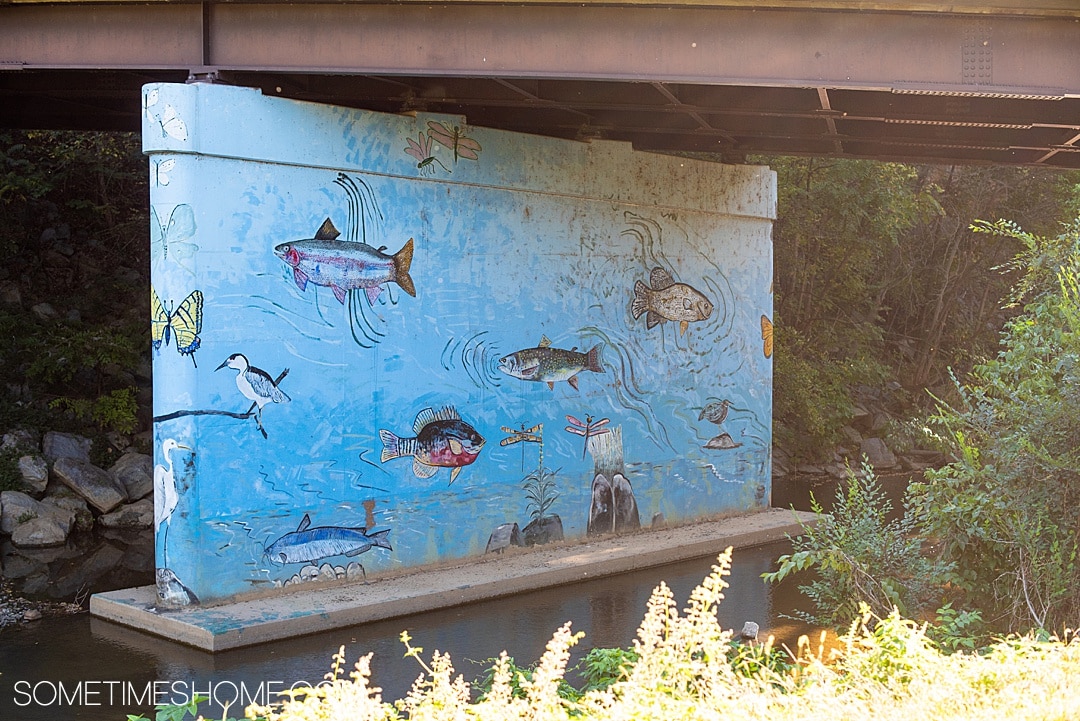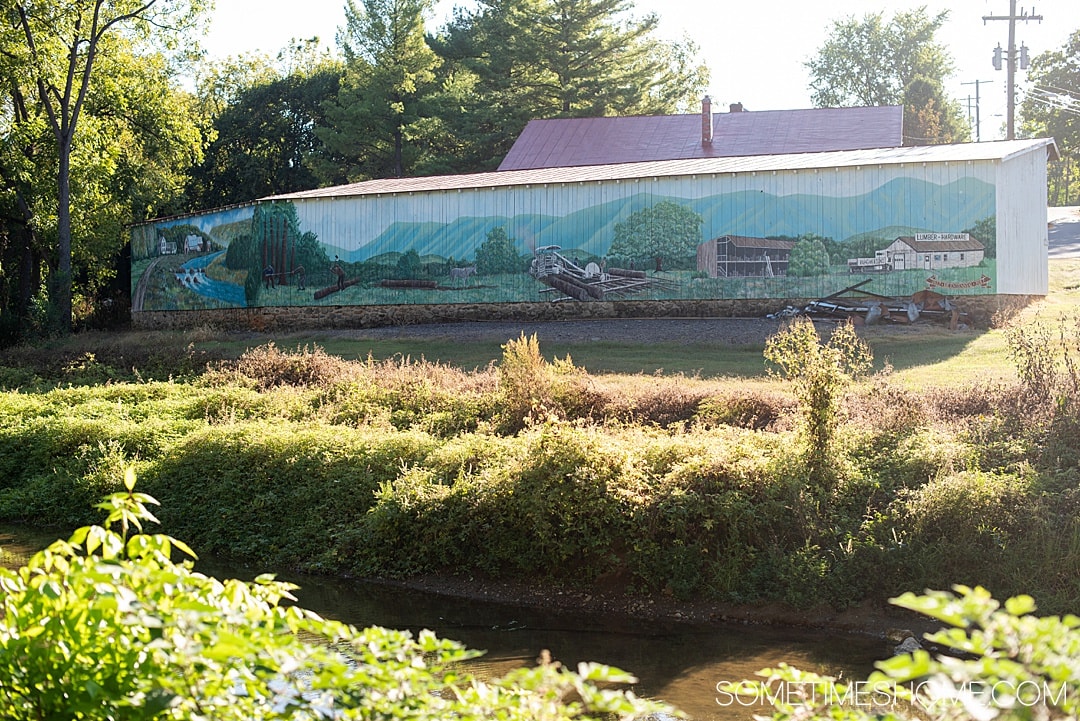 7. Shop for Antiques and Virginia Items
There's a few cute shops downtown that caught my eye. VA Gift Shop sells cards, cute seasonal items and assorted gifts. There were also a couple of antiques shops I passed if antiquing is for you!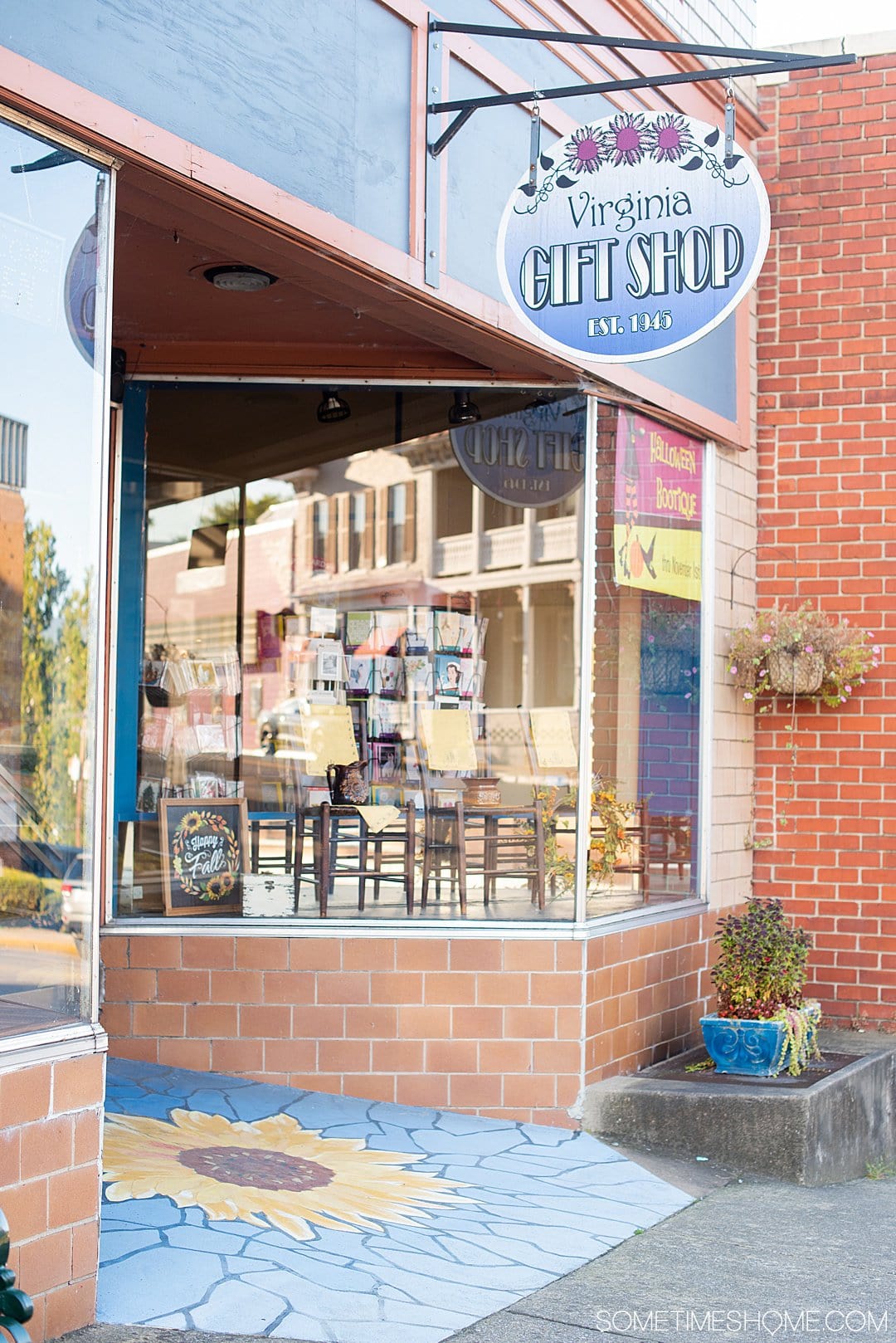 8. Go Out for a Drink
Pick your poison! Beer or wine?
If you like beer check out Hawksbill Brewing Company, open four days a week from Thursday to Sunday. They do their best to live up to their motto, "Grown here, brewed here," using local ingredients to create the best craft beers. Stop by for a pint, flight or growler.
If you like wine visit The Valley Cork and enjoy a glass of vino and cheese plate to go with. They are owned and operated by Chris and Lindi, who returned to Luray in 2014 to raise their two daughters in the town where they grew up, after living in Washington, DC for a decade.
The Valley Cork is open Thursday through Sunday and sometimes has live music as well (which we love!). They have assorted special events too (like pop up dinners) if you're lucky enough to be in town when one is scheduled. (We recommend reserving space and buying tickets in advance for those.)
And if you're a wine-lover don't miss the opportunity to visit some of the best wineries in Charlottesville, which is very close to Luray, VA.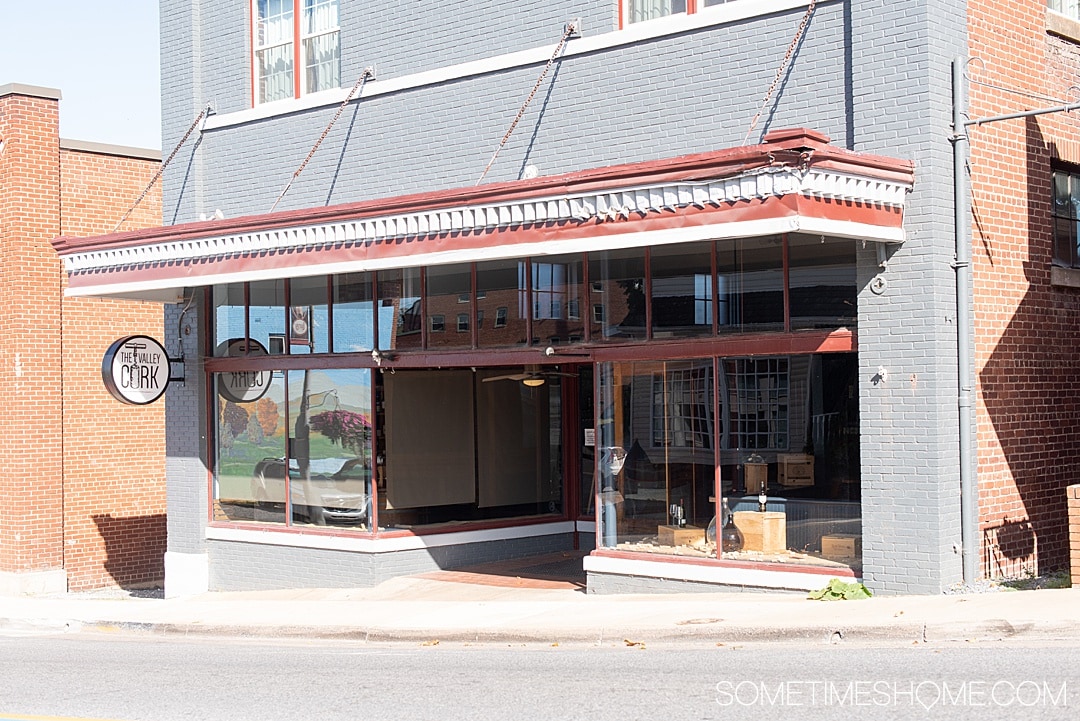 9. Stop in at the Luray Train Station: A Museum and Visitor Center
You get three-in-one when you stop at the Luray Train Station…because the building is also a Visitor Center and a small train museum.
The Visitor Center is the perfect resource to speak to someone about additional things to do in the area or greater Shenandoah Valley region. There's also a lot of pamphlets and brochures for assorted activities in the area on the right wall after you walk through the front door.
The train museum is accessible through a small hallway from the Visitor Center. Here, you can read about how the train station and train travel played a large role in the development of Luray at the turn of the 20th century.
As the daughter of retail hobby shop owners, I particularly appreciated the scale model train scene that's set up in the museum.
Some fun facts about the station include:
The station was built in 1907…and rebuilt in 1908 after a fire.
While the rail line is still active, the last passenger train passed through the city in 1952. Presently, about 13 freight trains pass through each day.
The desk at the station is original.
Luray Train Station was restored in the early 21st century after it was purchased by the town. Even the paint colors reflect the look the station had in the 1940's.
The original station from the 1880s was a wooden station but the popularity of Luray Caverns increased the need for a larger station that could accommodate tourist traffic.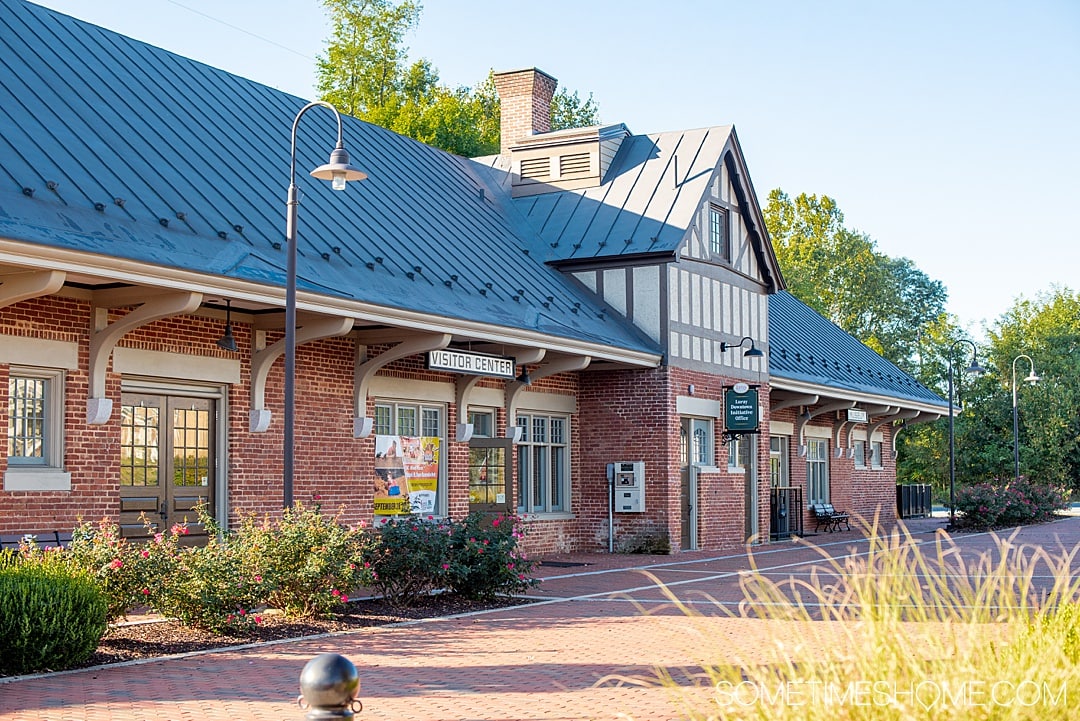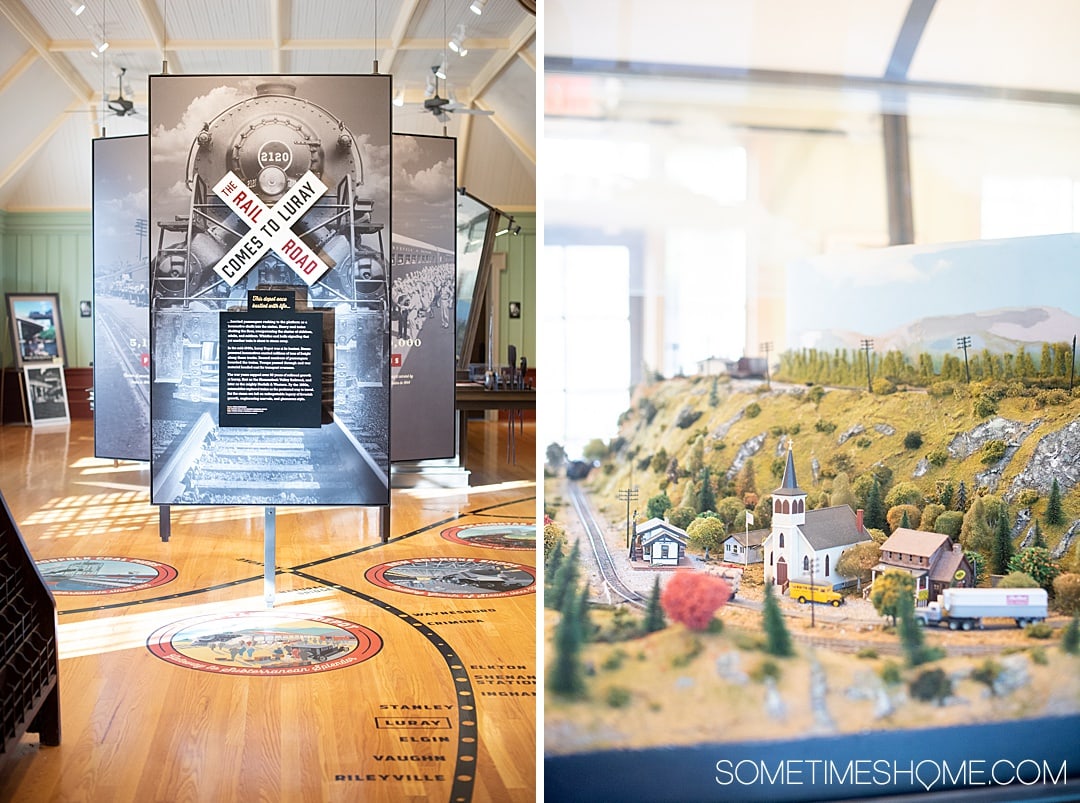 10. Visit Luray Caverns
Luray Caverns were discovered in 1878. There were 4,000 visitors in first two years of business. Ever since it's been one of the main area attractions in Luray and it's grown to hundreds of thousands visitors.
The Luray Caverns "complex" has been able to grow substantially over the years due to its success. Its more of a gathering of shops and museums now than a stand alone entrance into the caverns.
Luray Caverns is one of the top five largest in the country and is said to be the most decorated cavern in the United States. All tours through the caverns are guided and tickets include access to their carriage and toy museums for about $25-$30.
Plan to spend at least two to three hours there including a walk through their fun gift shop.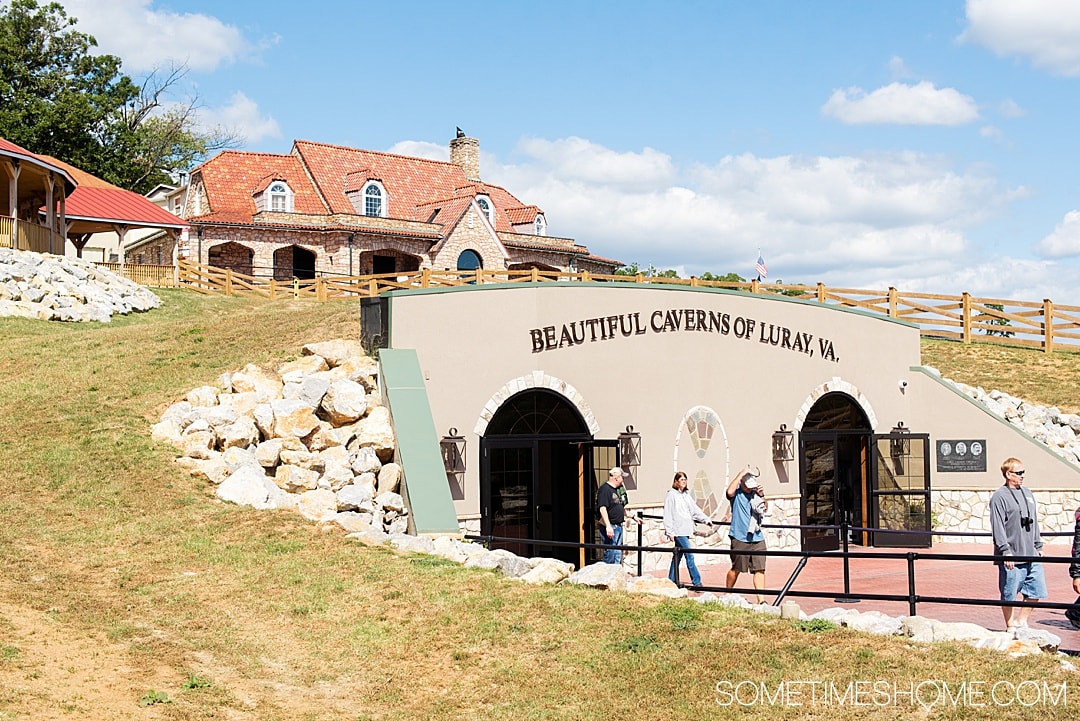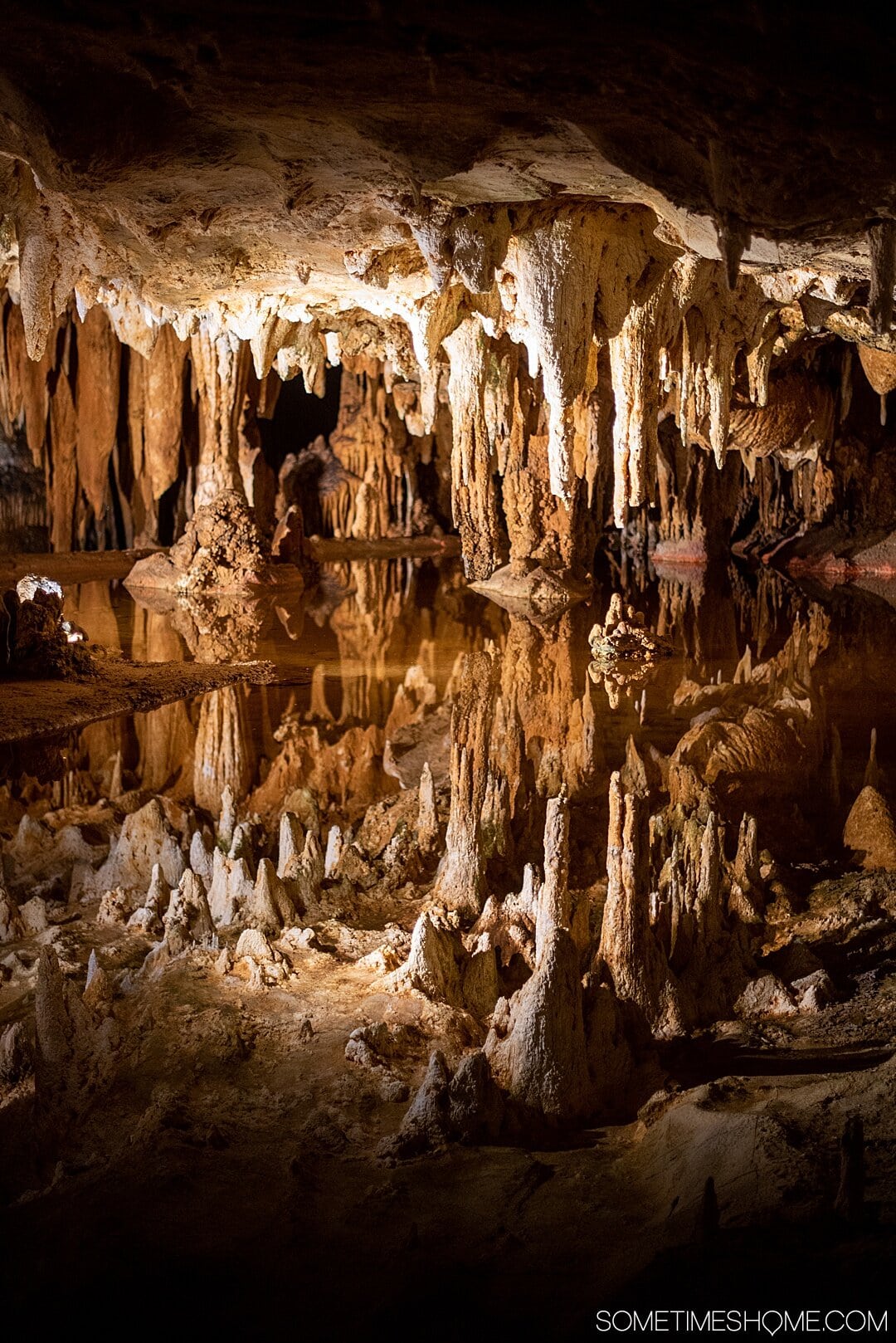 Here are some fun facts about the caverns I learned on the tour:
One of the oldest formations in the cave is 7 million (yes, million) years old!
There is a "waterfall" curtain (it's another mineral formation in the cave, not actual water falling) that took 300 years to form. It's particularly beautiful when the artificial lights in the cave shine through it.
There's a giant sideways stalactite formation that fell 7,000 yrs ago.
Giants Hall is the deepest part of the cavern at 164 feet deep. It'd be the depth of 16 stories flipped upside down.
They have weddings in the cavern in an area called "The Cathedral," where there is an organ instrument from the 1950s.
Breaking pieces of nature off in the caverns is a misdemeanor! So don't give into the urge to break off a hanging piece of the many mineral formations you'll pass on the tour.
There's a wishing well towards the end of the tour where visitors can throw coins into a small pond. The color of the water is an aqua blue that's a result of the metals in the coins tossed in. Workers clear the coins at the end of each year and decide where they are going to donate the money. The amount of money donated throughout the years has totaled over $1M. Guests can see a list of past charities that have benefited from these donations above the wishing well.
The tour is a bit long yet thorough at approximately one and a half hours. If for some reason you feel claustrophobic or sick while on the tour, alert your guide; there are several exits to escape the caverns not readily visible to guests yet very much available in case of emergency.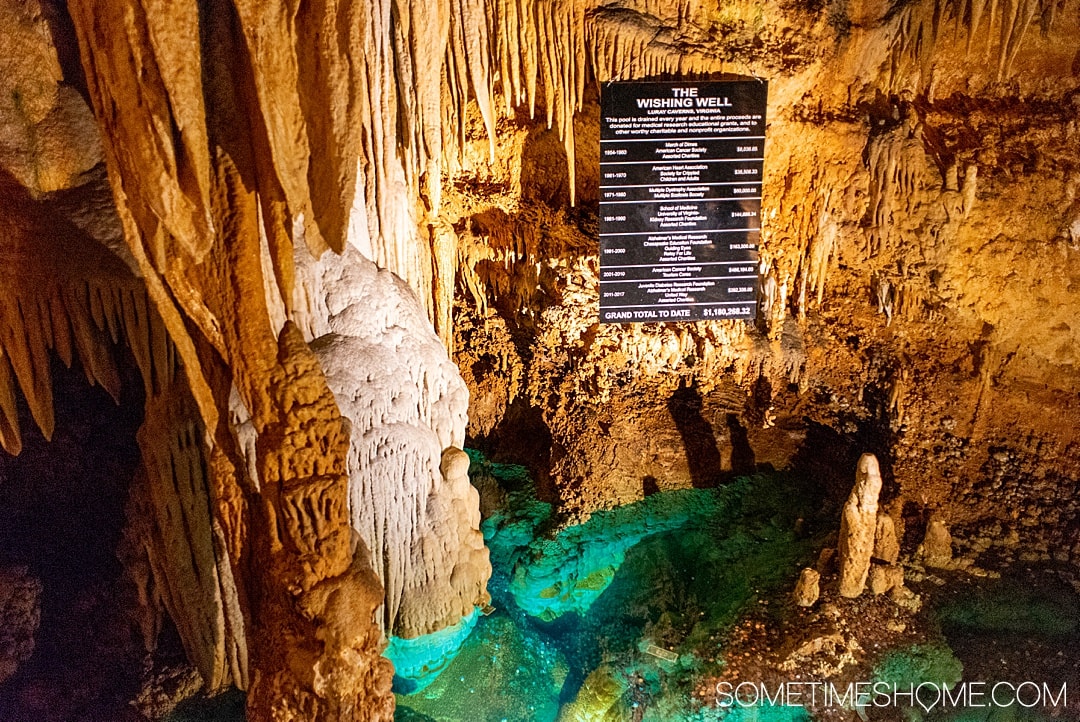 We can't recommend heading to Luray and staying for a while if you're looking for a weekend getaway filled with great things to do. You'll love its small town vibe with a plethora of options to keep you entertained!
Please note: we thank Page County Tourism and Visit Shenandoah for generously hosting us. We also may make a small commission from affiliate links in this post but all opinions are ours and we bring you genuine content with real facts, photos, thoughts and recommendations. Always.
For more things to do near the Shenandoah Valley, check out:
Have you visited the Shenandoah Valley? Let us know in the comments below and please pin one of the below images for future reference!