Mezza Luna Lavender Farm and Flower Field in Raleigh, North Carolina was a godsend. The beauty of the gardens and smell of lavender in bloom overwhelmed me in the best way.
**Please note Mezza Luna Lavender Farm is permanently closed. We have kept this post up as a tribute to the experience and the team who worked very hard to create the floral oasis my friends and I enjoyed!**
However we want to make our readers aware of another site that does have lavender each year and is open when lavender is in season, which is during July. It's called Lavender Oaks Farm and is located in Chapel Hill, North Carolina.
We also want to link you up to our post about SUNFLOWERS, a fabulous flower field in Raleigh! Dorothea Dix plants them regularly and each year for the past three years they peak late July or early August.
Visiting a Lavender Farm
One weekday morning I texted my friend Heather, who's a peer in the industry (I'm a wedding photographer and she's a kick-ass floral designer) and friend in real life 🙂 and we grabbed our stuff and headed out to the Cary/Apex area. (Which is about 15-30 minutes from Raleigh for those who don't know but Raleigh's the closest major city even though Cary's a huge city too. I digress.)
It's family owned and operated (which I love) and is actually the large front lawn/farm of this sweet couple who lives in the house you saw above. Their garage acts as the point of sale. It's where we got clippers, these cute tags and a brief description of where we could go and cut the flowers and what was sectioned off for growing.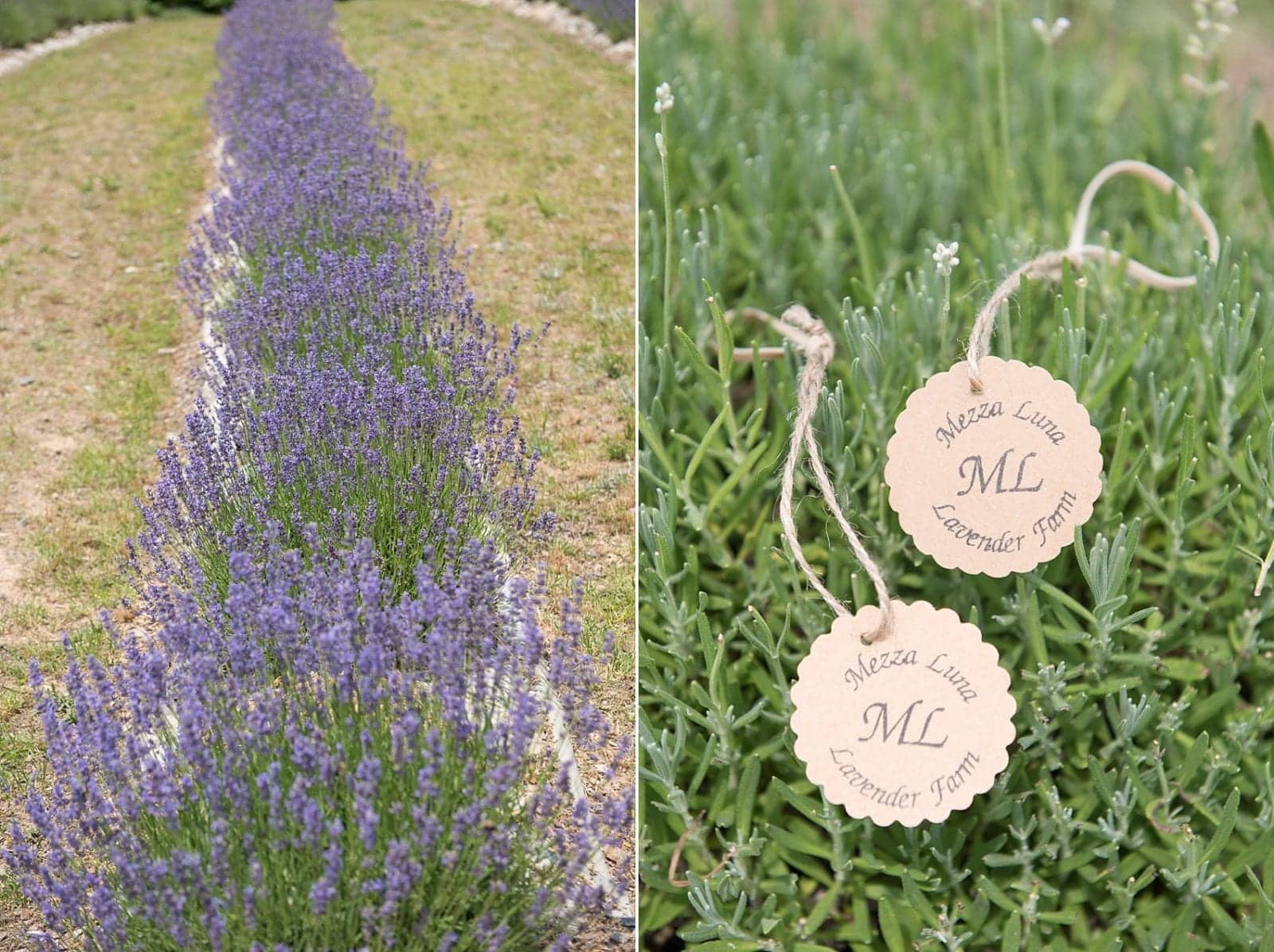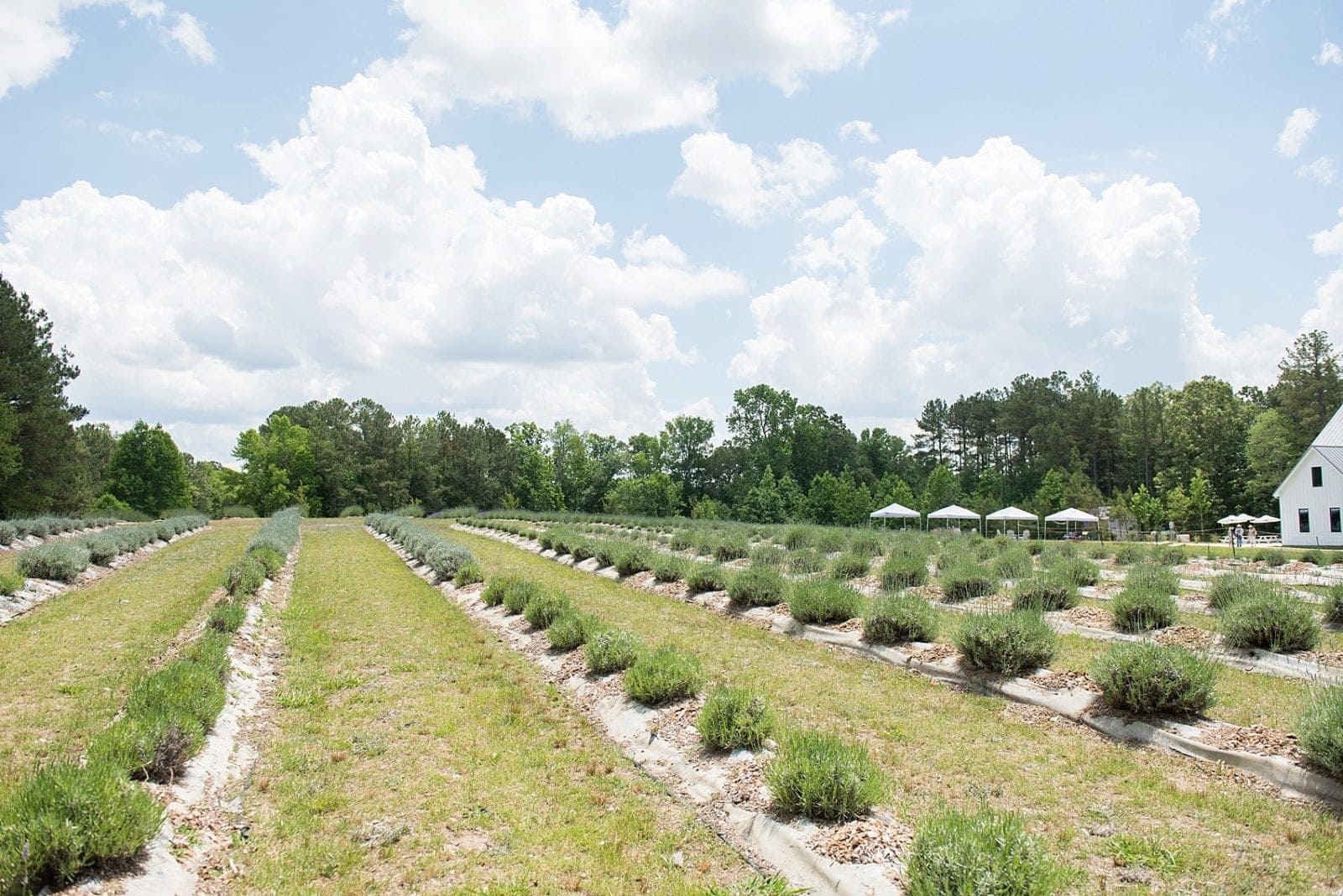 They gave us a rubber band to fill up with flowers. We looked at it and thought, "This should take maybe 5 minutes." but it definitely didn't! Once we leisurely strolled around and looked at the options (there are a good amount of varieties of lavender to choose from) and decided what were our favorites we walked around talking and clipping. What you don't realize is that the lavender stems are really thin…so it took us a good 30-40 minutes to fill up our rubber band with a good grouping. Plus, lavender season is usually when it's hot outside and after 30-40 minutes you realize you're dehydrated, sweating and maybe getting a bit sunburnt. So it was perfect.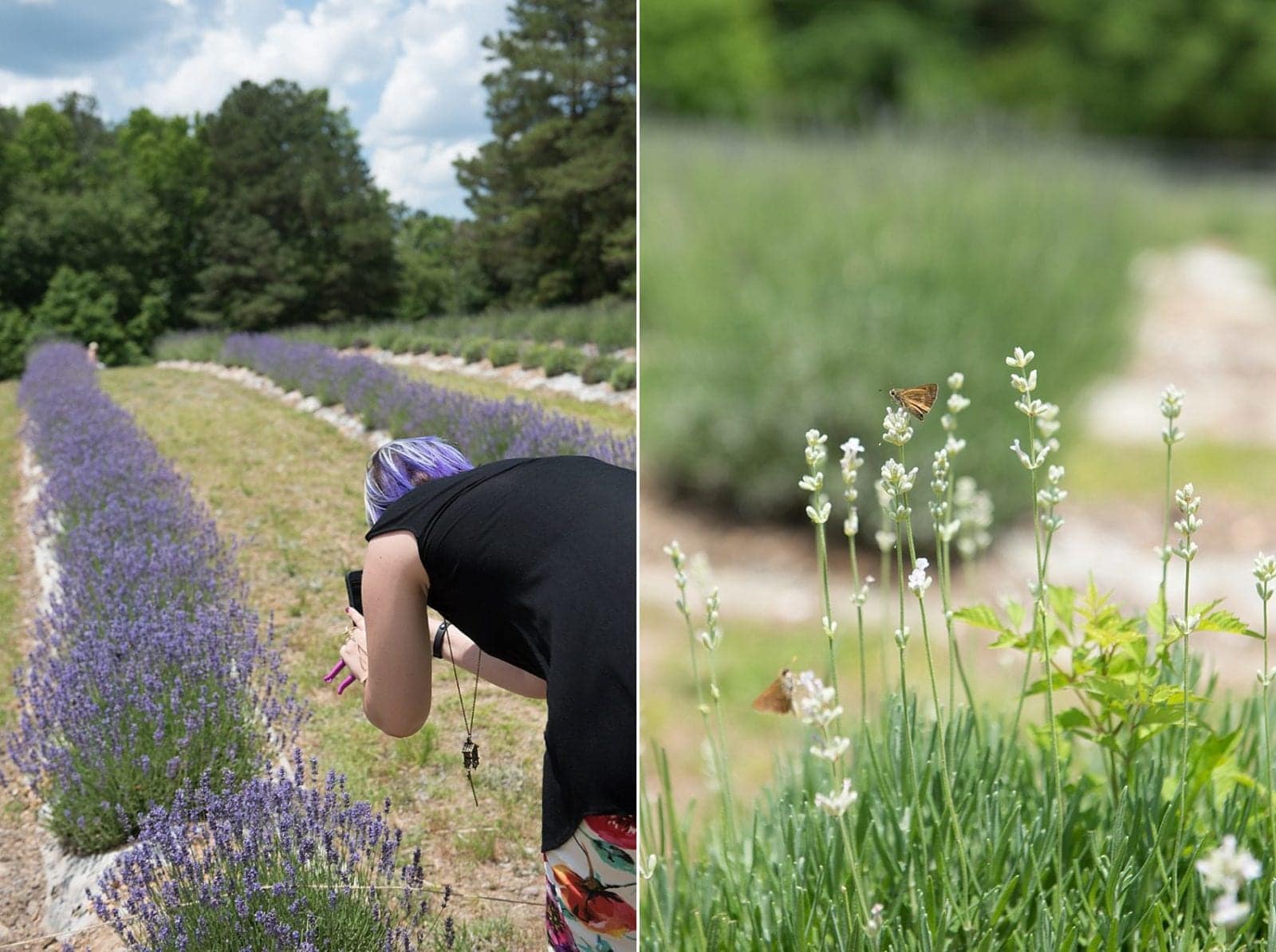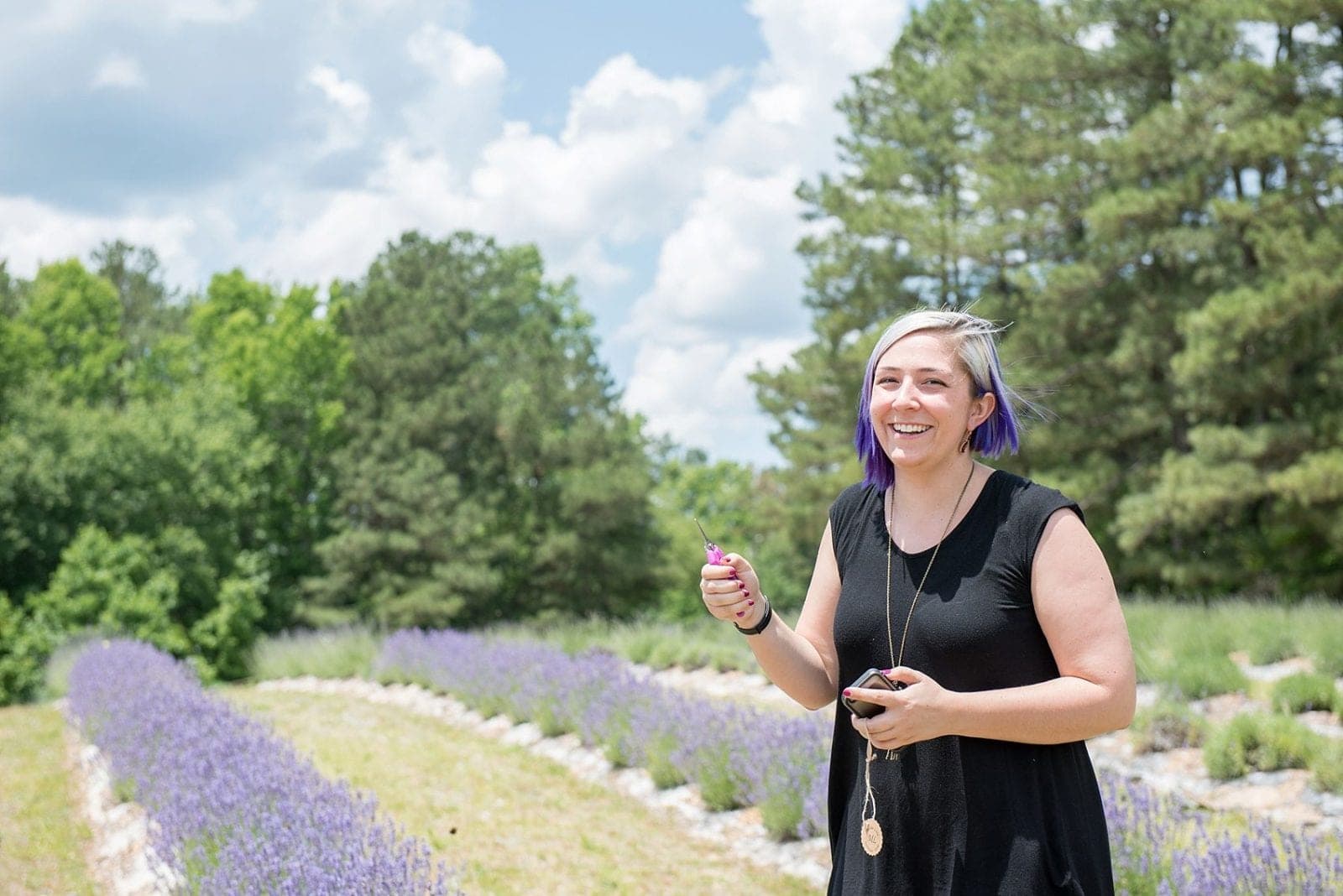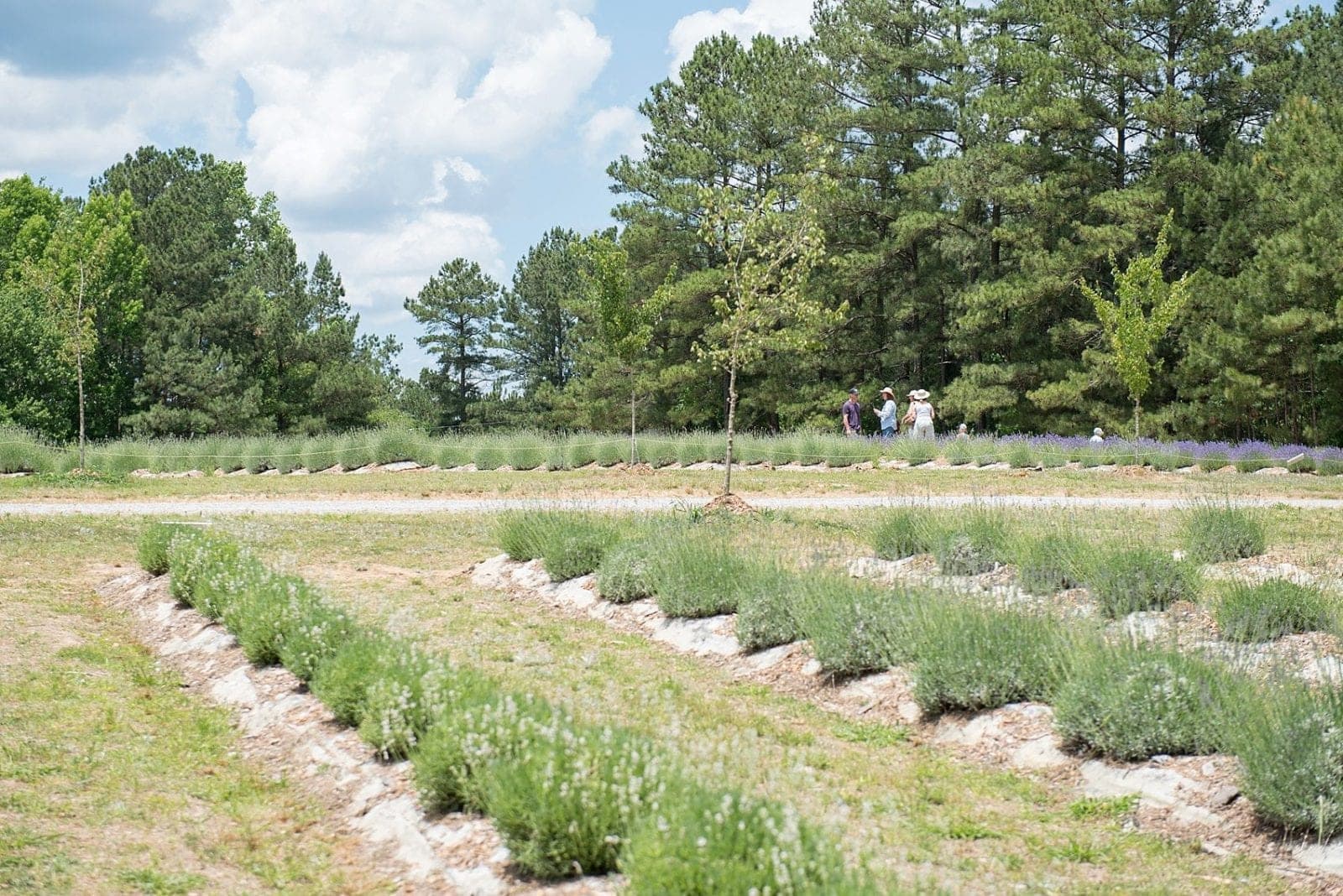 Heather's skirt was pure perfection for the day!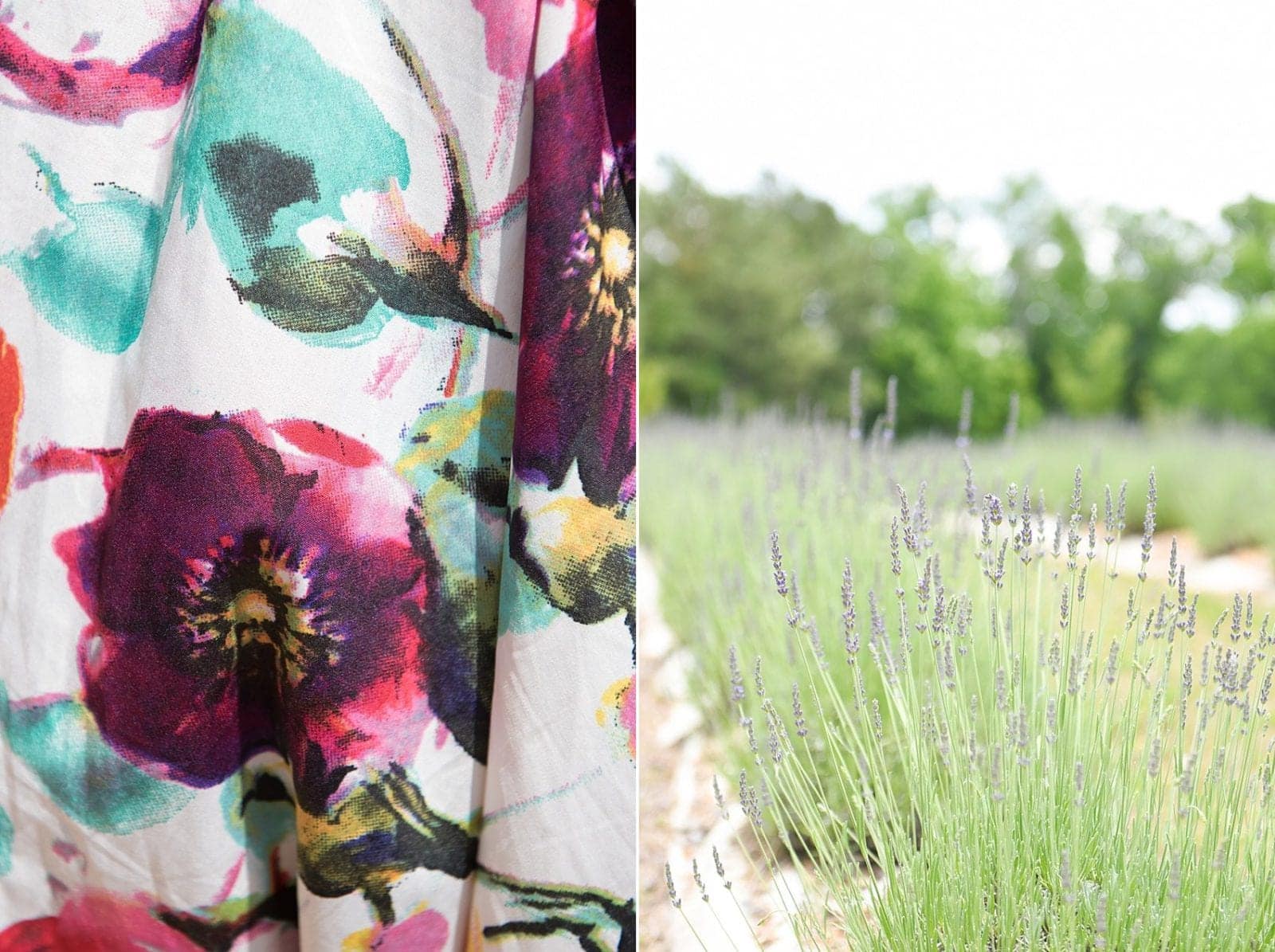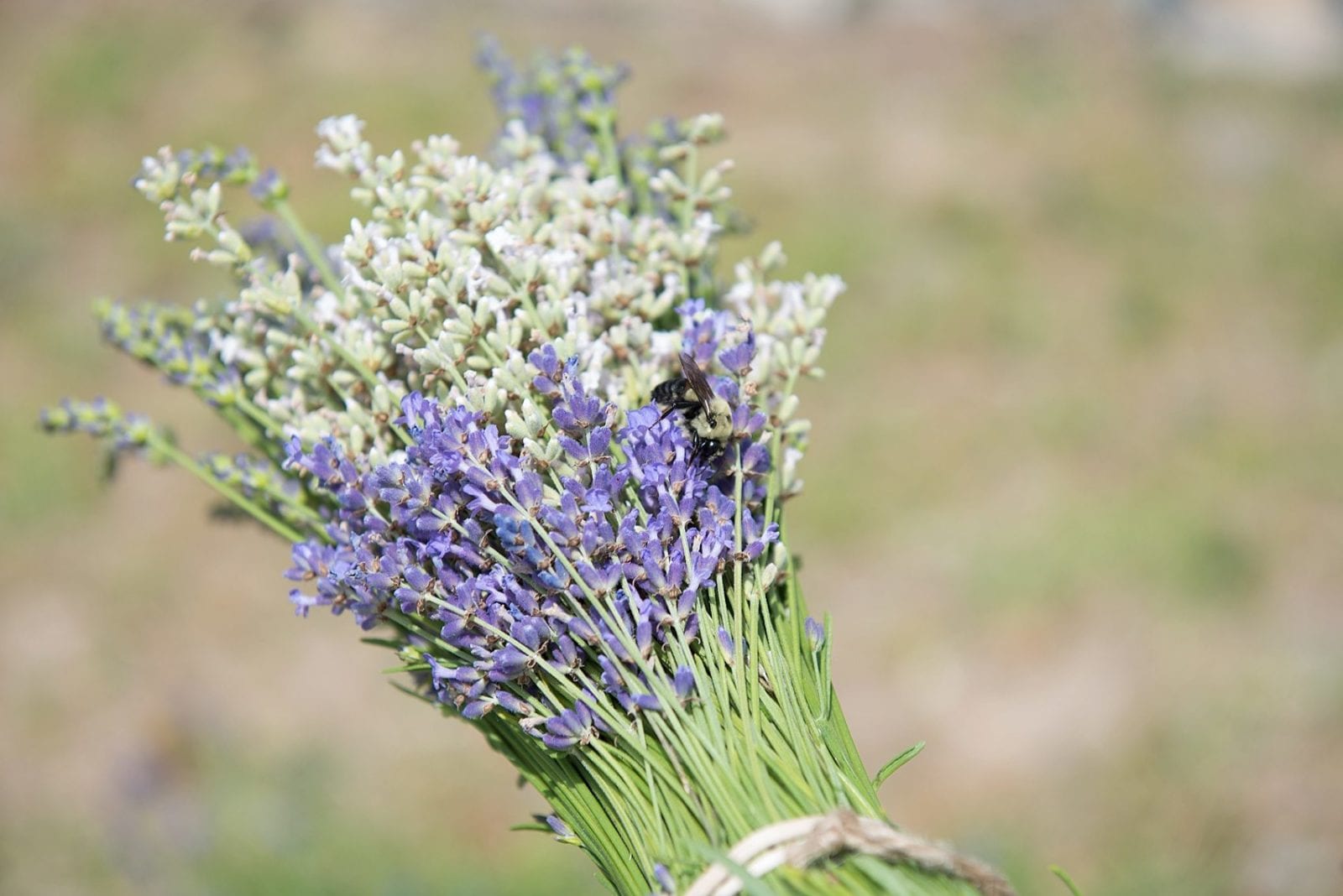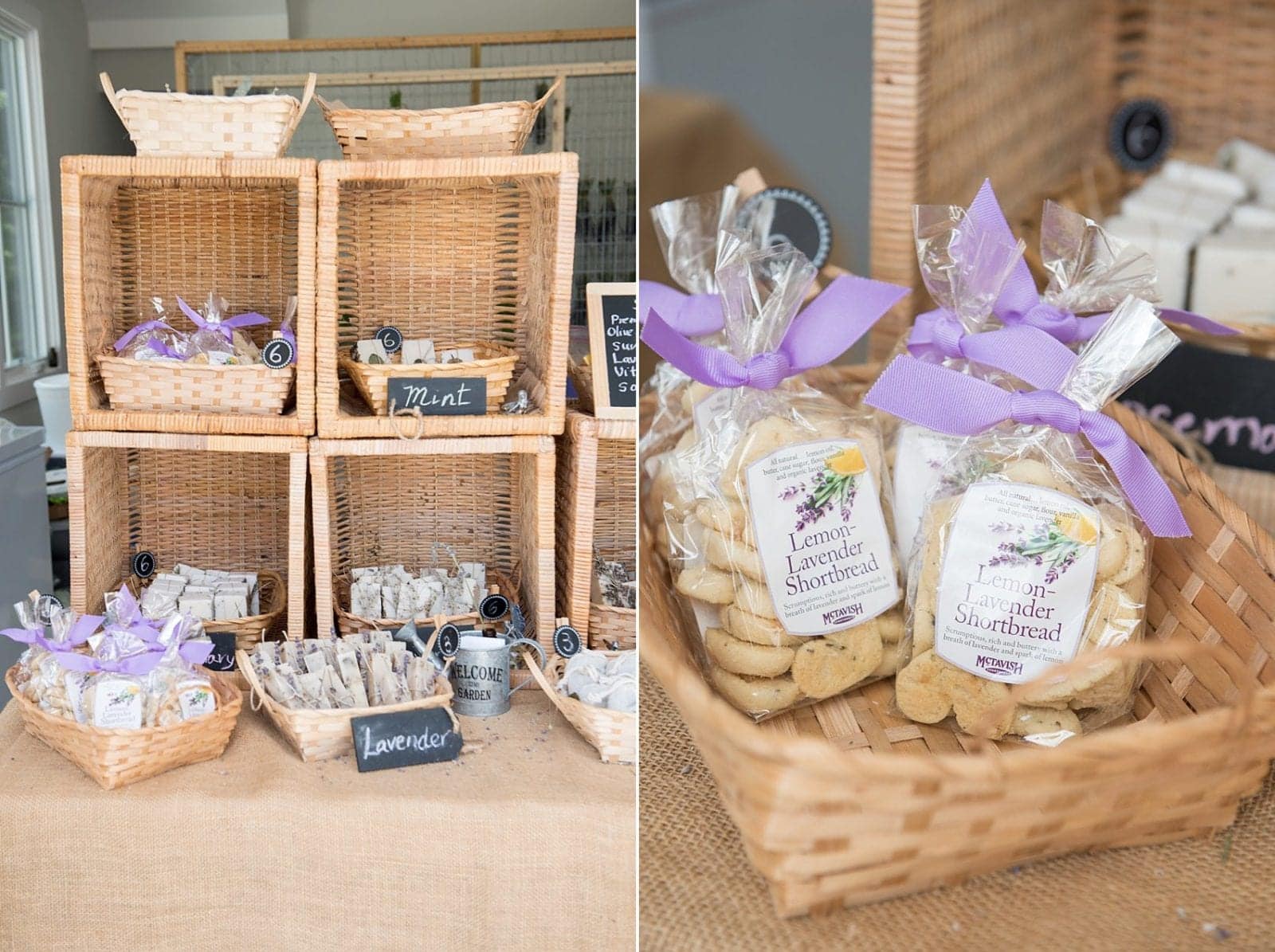 Additional Products at Mezza Luna Lavender Farm
After we were done with our bunches we headed to the house to return our clippers. Heather bought some delicious lemon-lavender shortbread cookies and we talked to the owners. They're sweethearts! And they wear purple. How cute is that? (And yes, I love that Heather and I both have color-dyed hair!)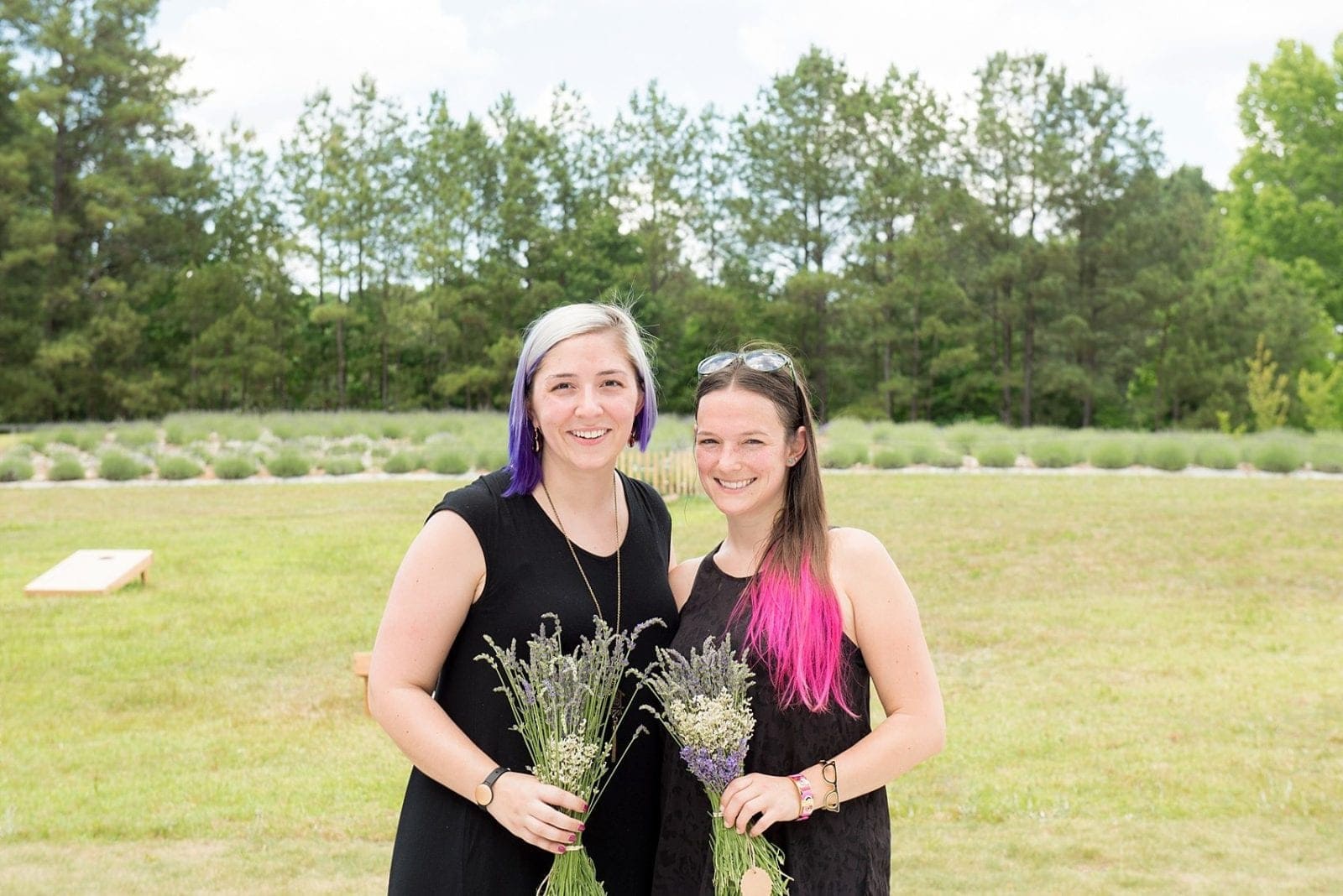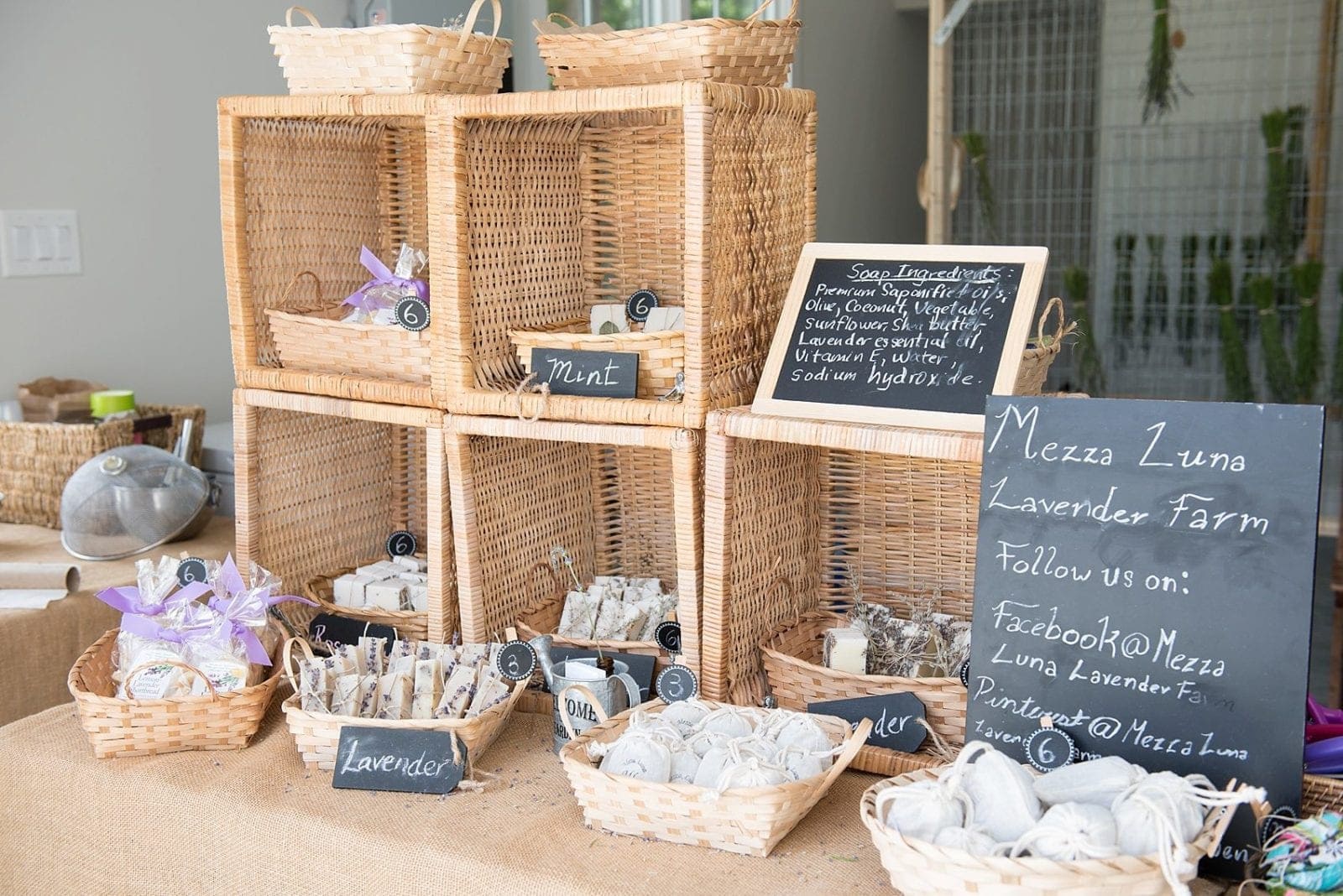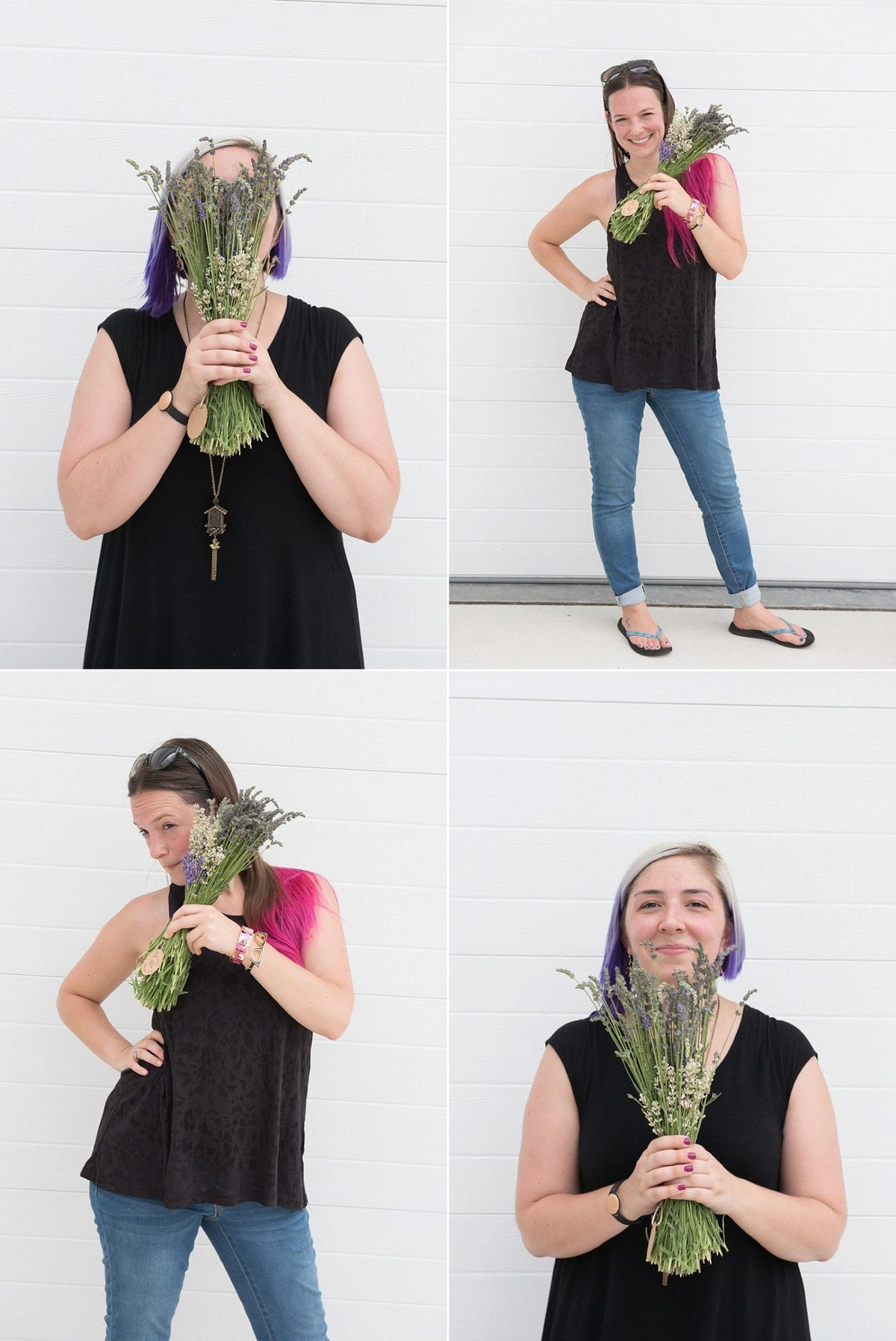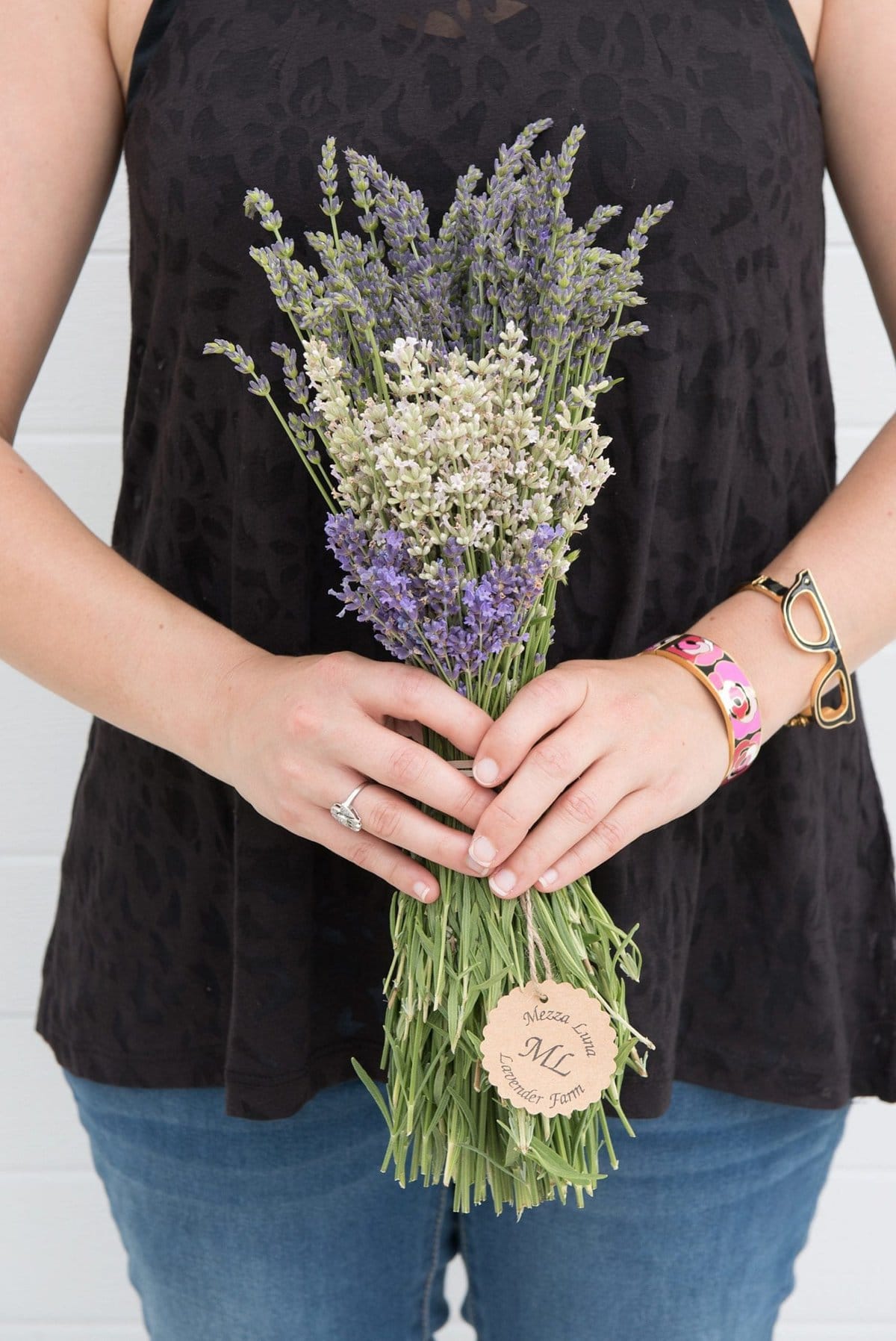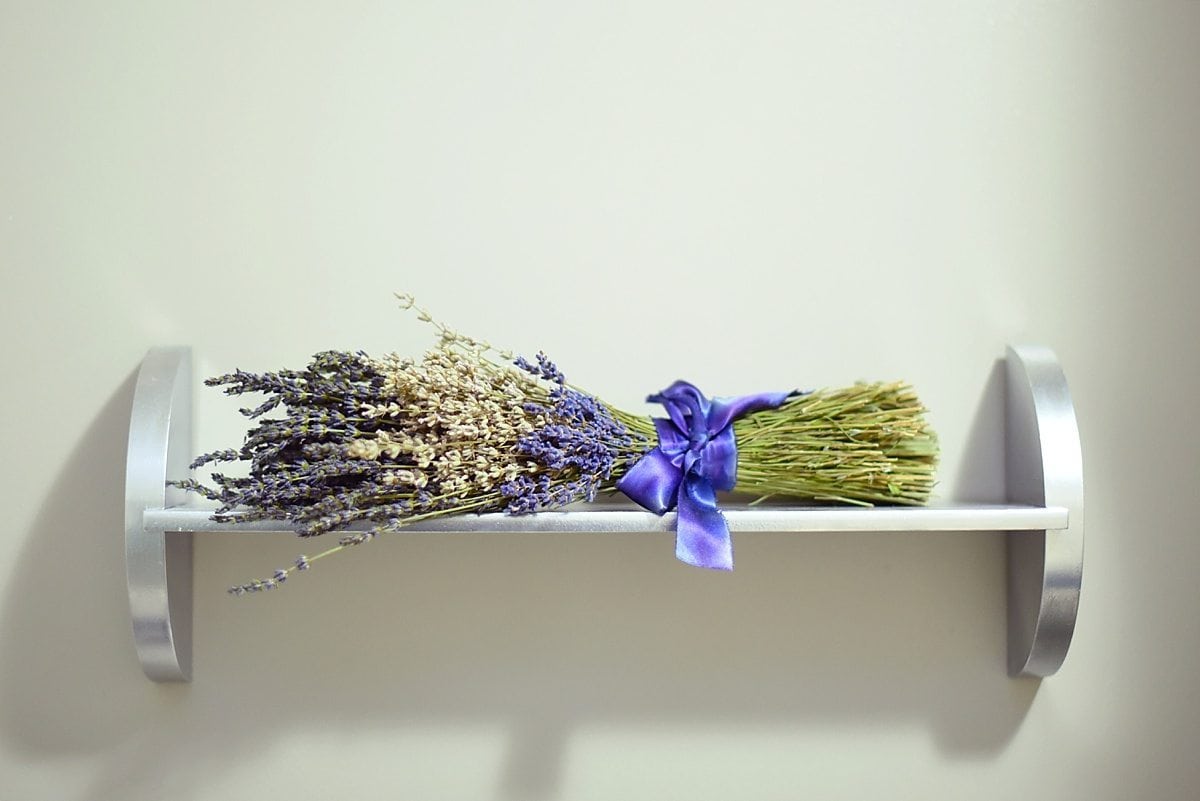 Making Your Lavender Last
One of the best things about lavender is that it dries out beautifully. I got home and immediately hung it upside down. It dried out fully in about a week. I tied it with some hand-dyed silk ribbon and it now rests on this silver shelf in my bathroom. I smile every time I see it! If you're curious, there's three different varieties of lavender in my bunch, hence the three contrasting colors.
Interested in beautiful photos spots? Also check out:
Are there flower fields in your area?