15 Photos That Will Convince You Ptuj, Slovenia is Worth Visiting
Four cities were on our radar when we planned to travel to Slovenia for seven days. And Ptuj was not one of them. A local recommended we consider this little town if we had flexible travel plans during our vacation. We did and we were open to adventure! Thus we came to know Ptuj Slovenia (pronounced: pa-too-ee.) and the things to do and photograph there in a few hours one gorgeous fall morning.
It's simply a 30 minute drive south of Maribor so we adjusted our plans the morning we were going to tour the wine regions and wineries. We began the blue-skied day with a couple of hours roaming around Ptuj and we were so glad we did.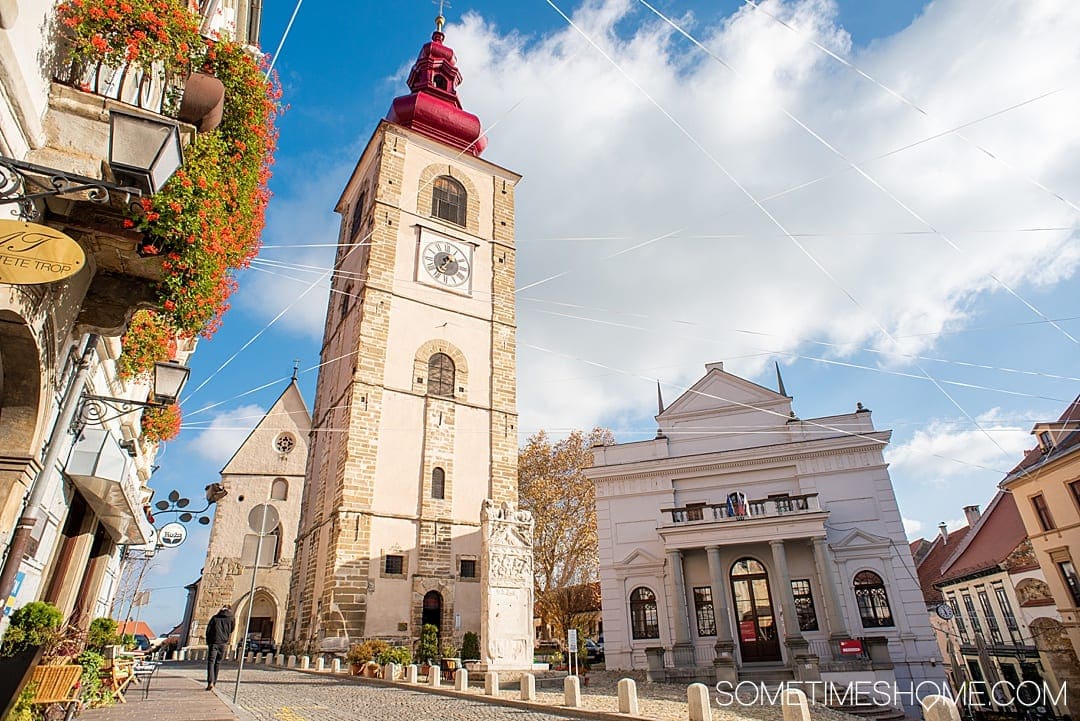 Kurentovanje Costumes
We love a good festival! Valencia has its Fallas Festival, Venice has Carnival, and Ptuj has Kurentovanje.
Each year a huge carnival is held in Ptuj that draws about 10,000 visitors. This town is otherwise populated with somewhere between 18,000 to 20,000 residents, which means for about a week of festivities their size suddenly increases by one-third its population. That's pretty amazing.
The festival, which welcomes spring and fertility, is usually the last week of February into the first week of March. So, as we visited in November, we weren't able to participate. But if you go inside the Visitors Center on the main street of the city, called Slovenski trg, you'll see a costume inside. (It's in a room next to the main one with the brochures so if you don't see it just ask).
The traditional Kurent costume is made of sheepskin. Boots, leggings and mittens are traditionally worn and a headcovering with ribbons towers above its head. Metal bells are typically worn around the waste and the load noise is intended to chase winter away.
We thought it was so freaking cool. We would love to visit Ptuj when Kurentovanje is going on. What a photographer's dream! I can only imagine the fantastic energy surrounding the festivities.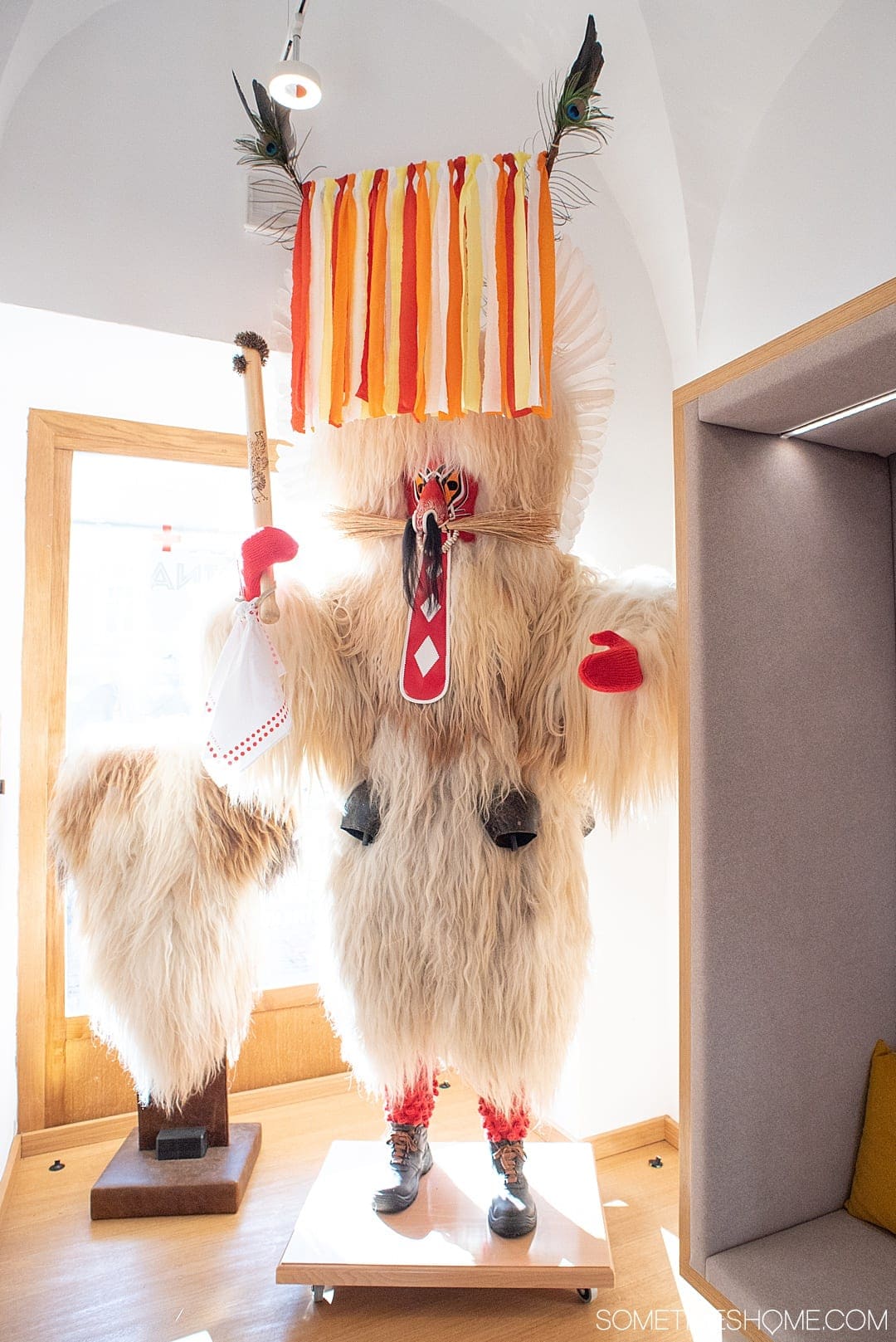 MuziKafe B&B
We headed to Ptuj from Maribor early in the morning hoping we'd be able to find a cute cafe for breakfast. My friend found this wonderful little cafe online before we left town, MuziKafe B&B. It packed a ton of character and charm.
We arrived delighted with what we saw. Just look at its facade and wine bottle "sculpture" on the side of the building. Not to mention the coffee and sandwich I had, which were also photogenic.
They often host bands in the evening and have the perfect size music venue downstairs from the cafe. They even have a little hotel that would be the perfect place to stay if you're in Ptuj, Slovenia overnight.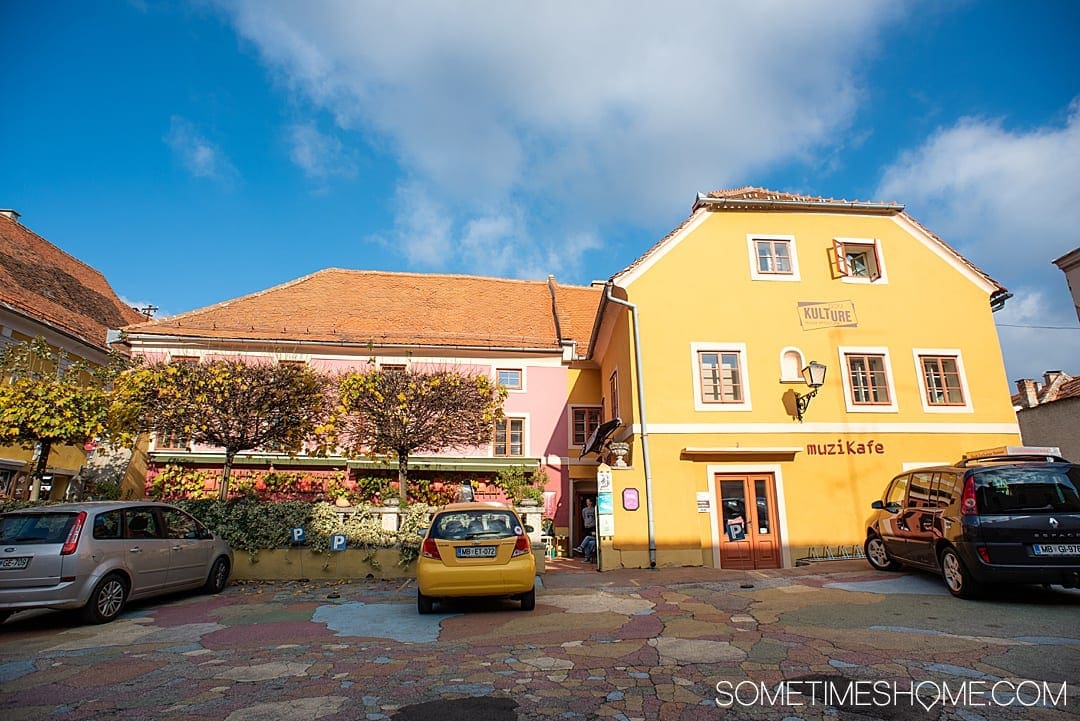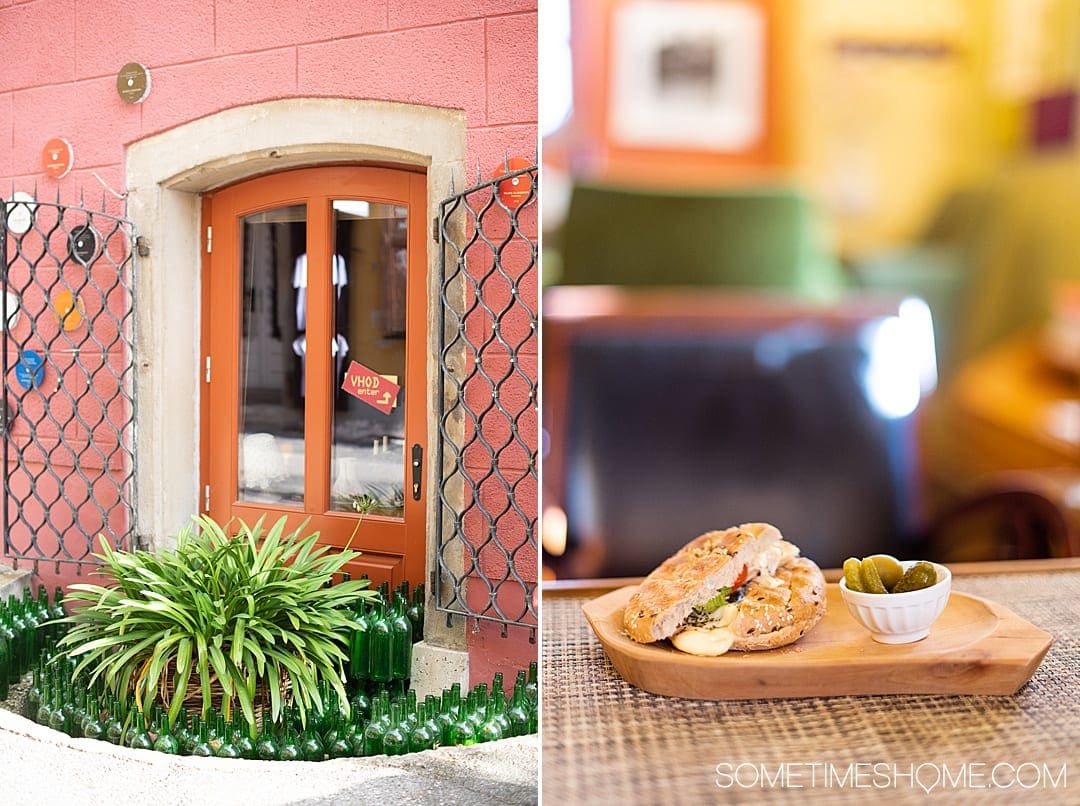 Street Art in Ptuj
I can't attest to these exact fabric flags being up in Ptuj all year long or all the time because we were just there for one third of a day. But I can say we found them close to MuziKafe B&B when we were walking around and it was instant love. We saw a few street art pieces in this small town during our few hours there. Hopefully you'll see some too.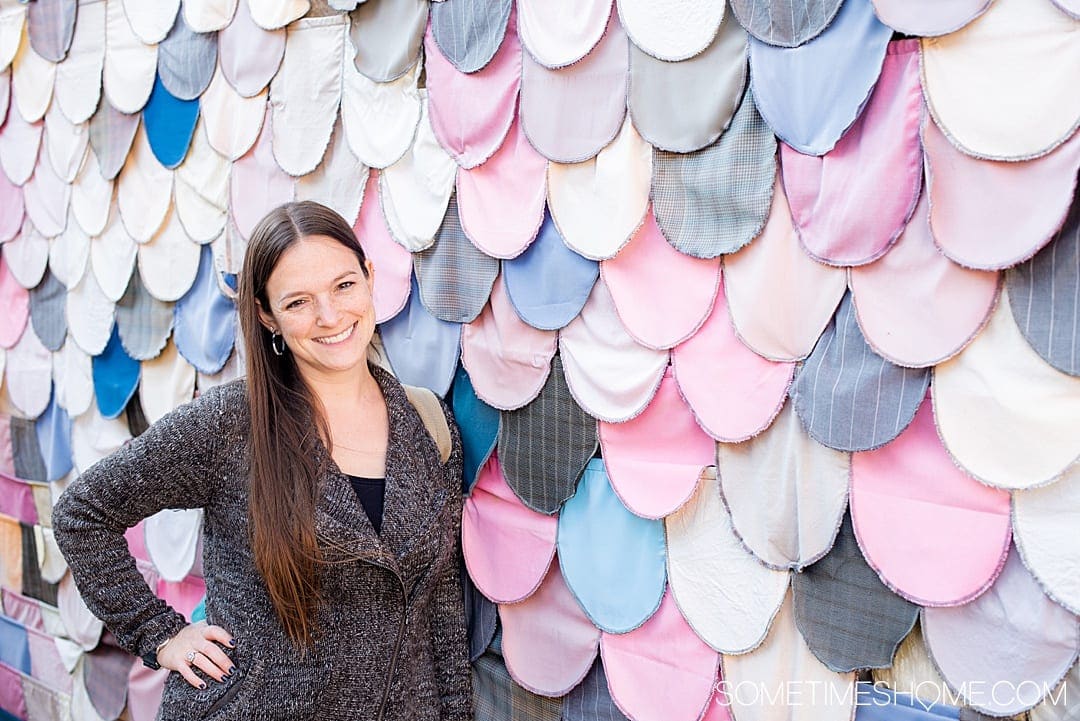 Dominican Monastery
We were driving from the center of town to get closer to the castle and saw this gorgeous building on our left. We stopped the car to explore.
Look at its attractive pink facade and gorgeous Rococo ornamentation. It was built in the 13th century and was an active monastery until the 18th century. It's only open to visitors during peak tourism time in Slovenia, April through October.
We just missed being allowed inside by a few weeks but the outside seems like the most stunning part anyway. Isn't it beautiful?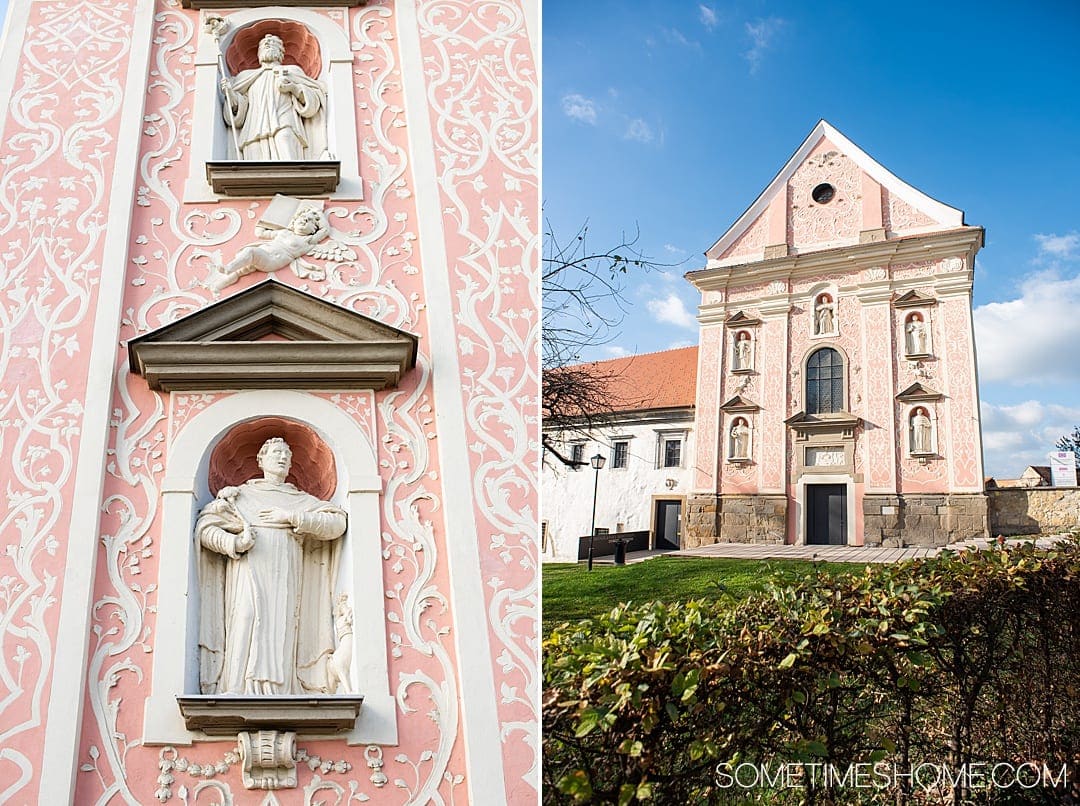 Ptuj Castle
The castle sits on top of a hill in Ptuj, Slovenia (as many castles in Europe do for city defense purposes). It's really quite unassuming; you may even question if it's a castle at all from a distance. But its various vantage points and courtyard make it extra appealing.
We drove our rental car to the closest parking lot and walked the short uphill journey to the castle. The views from the top of the hill were fantastic. (If only we had a glass of wine from Maribor to enjoy from up there!)
If these photos don't convince you stopping here is worth it I don't know what will! Ptuj Castle has overlooked the city and Drava River since the 12th century. There was so much opportunity to get creative with my photography from a birds eye view, to capturing its courtyard arcades, gate-framed city views and unobstructed ones too.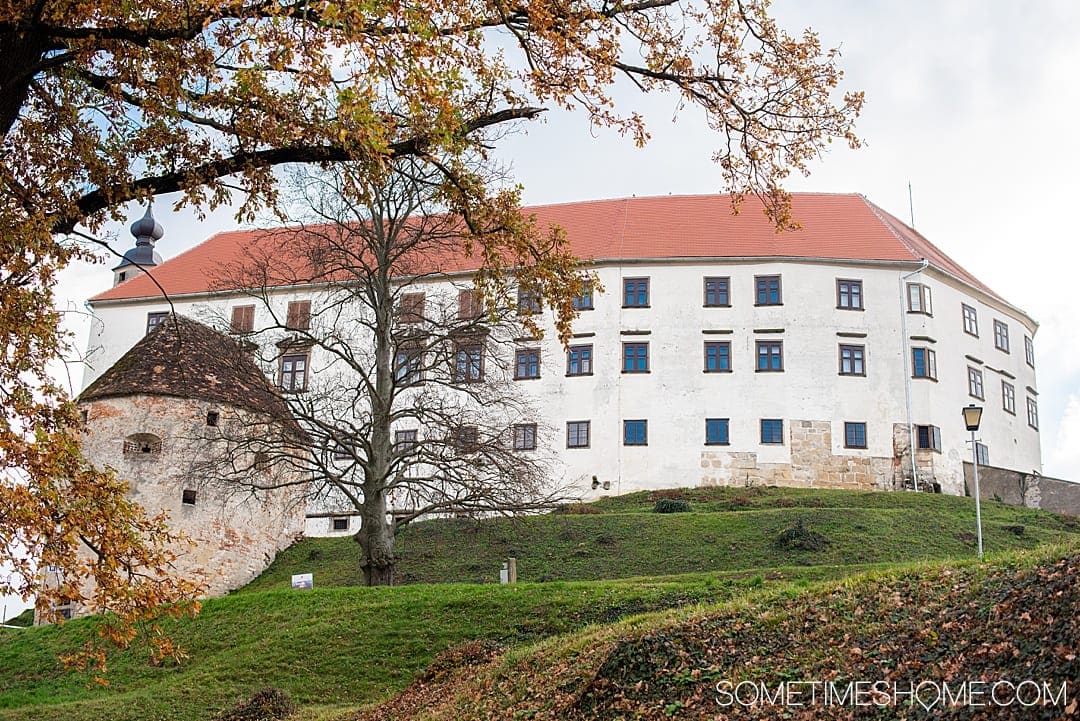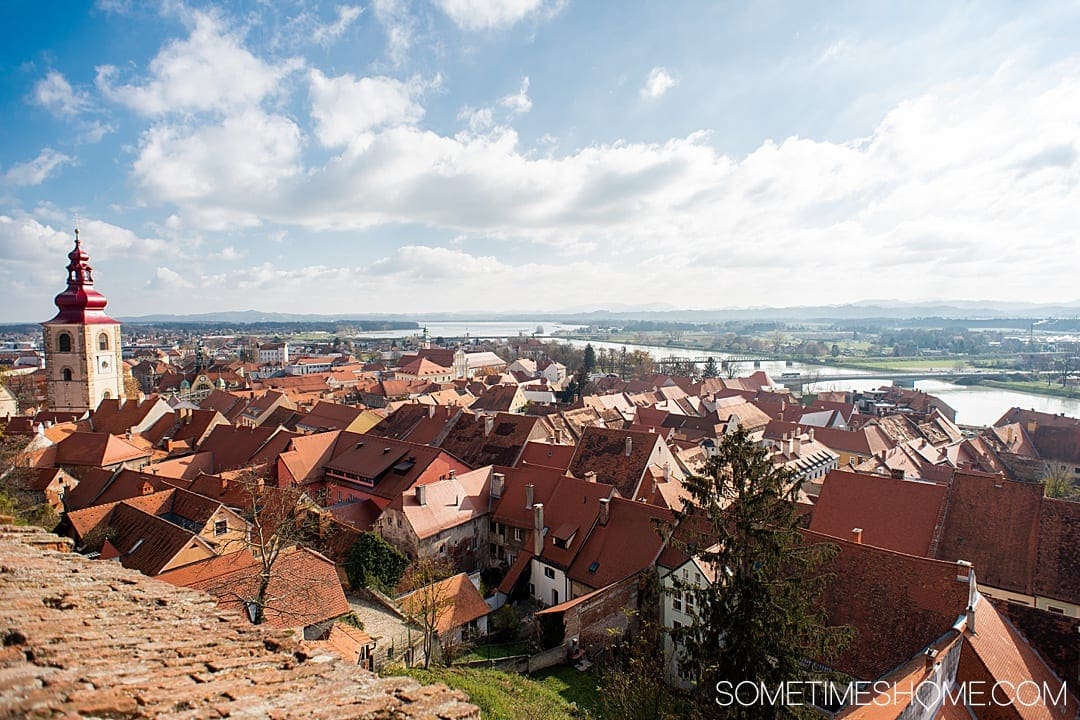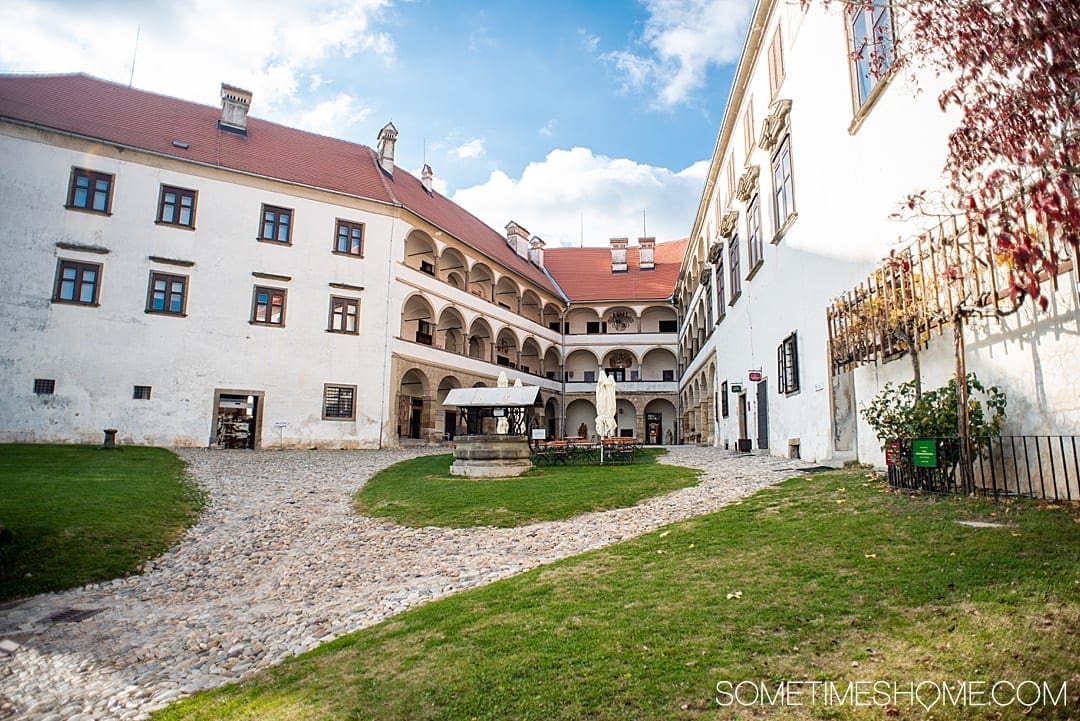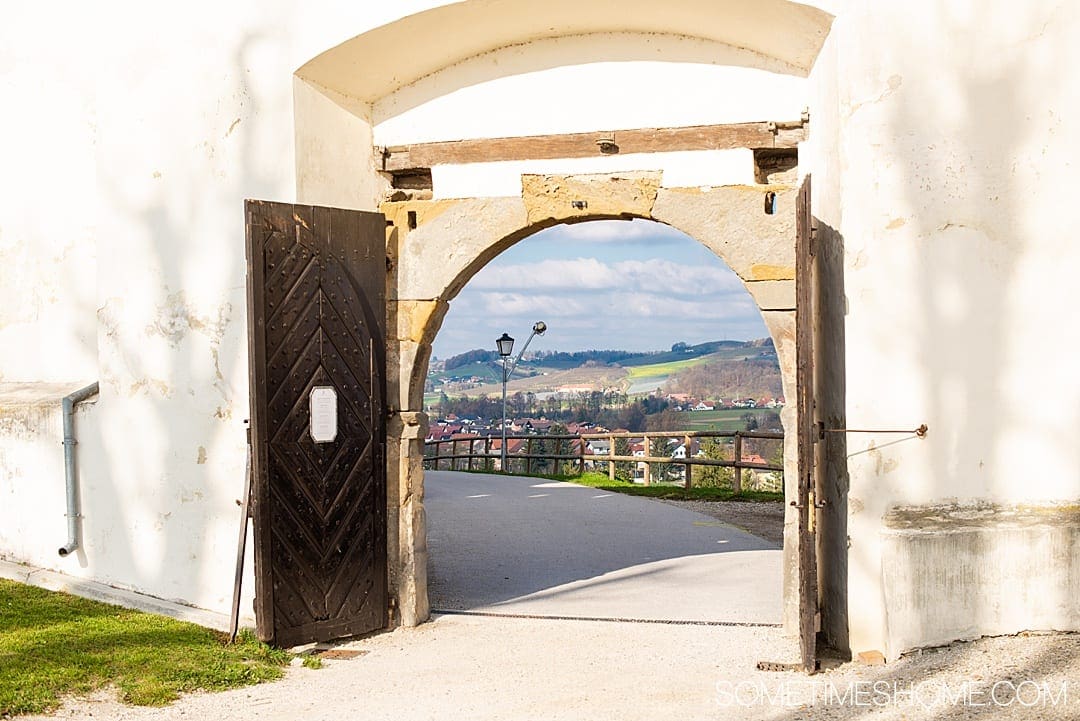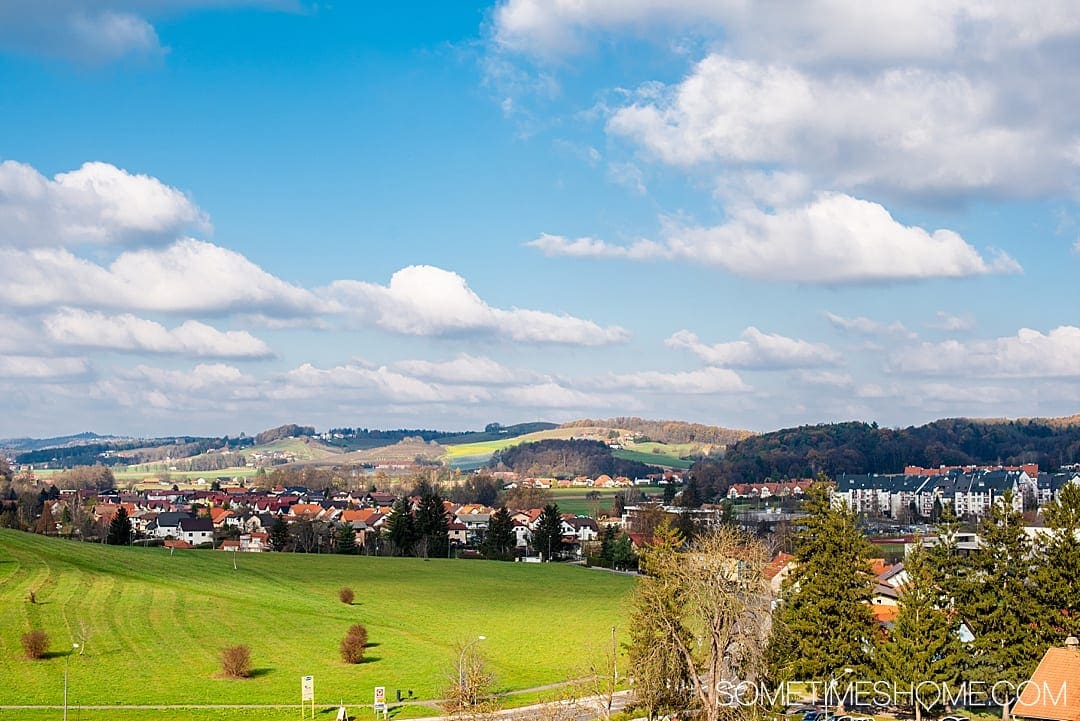 Town Hall Square and European Passageways
Ptuj's roots date back to before towns were built to be the beautiful European villages they are today. (In fact there's evidence to support the city dates back to the Stone Age, over 4,000 years ago, making it the oldest town in Slovenia and one of the oldest in the entire region.)
But over time the small European town grew to include meandering streets and all. And there's truly no wrong answer to getting a great photo in one of the town's few squares or as you purposely lose yourself in Ptuj Slovenia's side streets.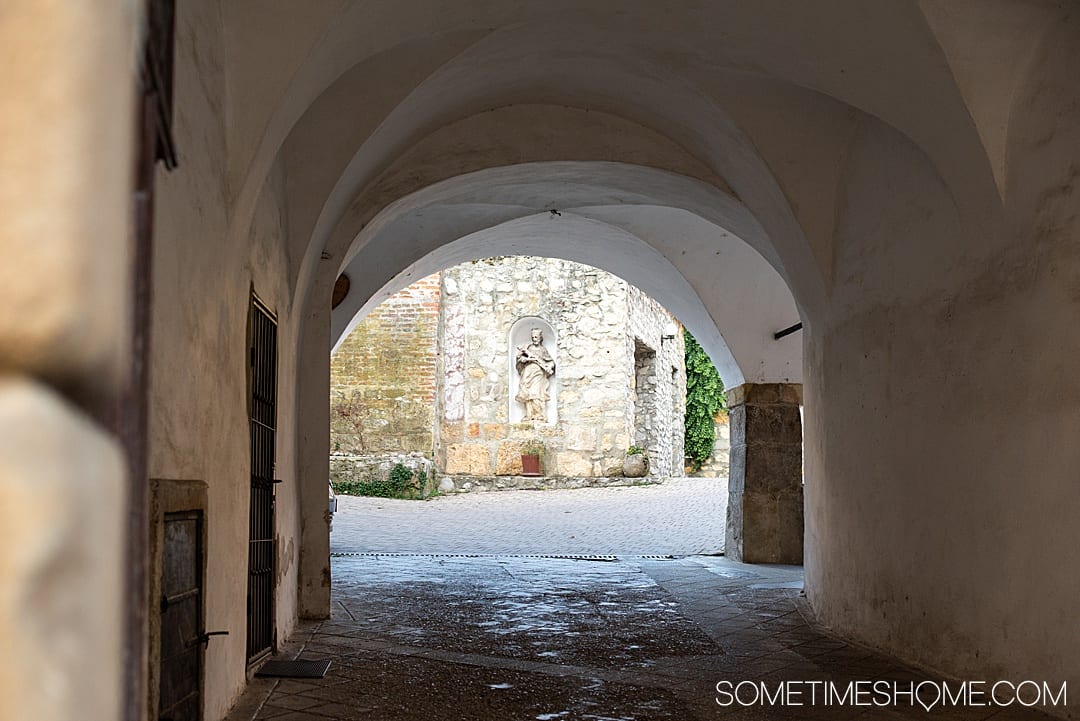 One of the things I love about the square Town Hall is the ropes or ribbons that form a sort of open criss-crossed ceiling. I can only guess they're for Kurentovanje held each year. If they are, I love that they were still up in November, eight months following the carnival. Perhaps they're up year round?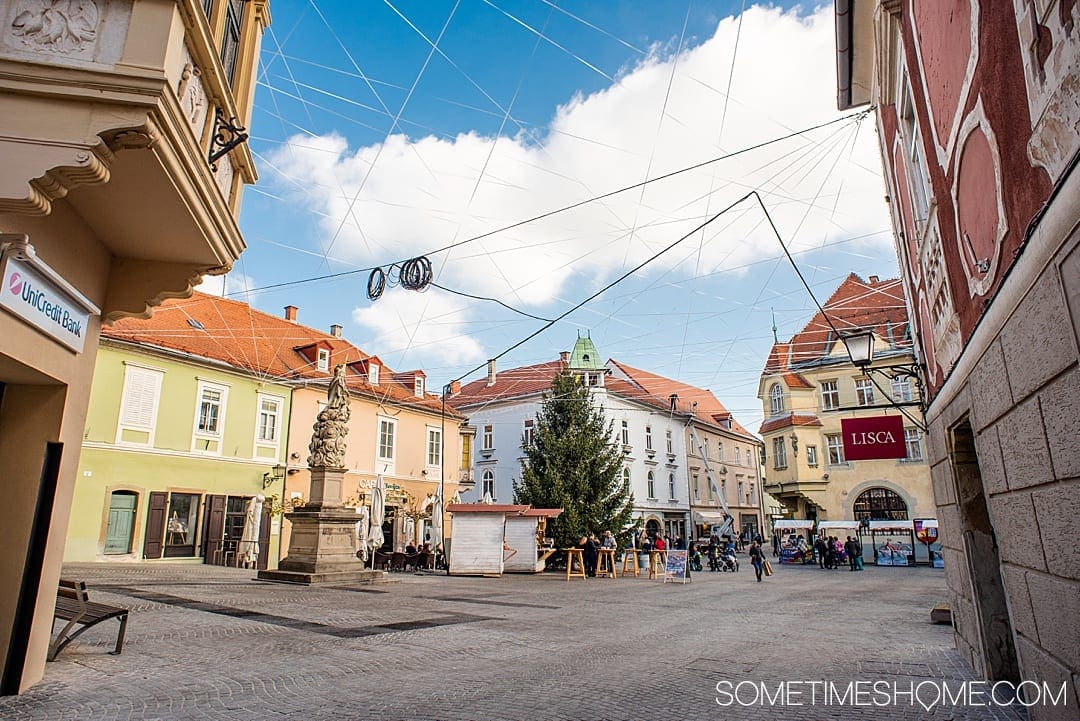 Hopefully these photos provide great inspiration for your trip to Slovenia and have convinced you it's a town worth stopping in during your vacation.
Disclosure: There are affiliate links in this post, which means we may earn a small commission if you click the link and proceed with a purchase. We only recommend products or services we personally use and recommend.
Visiting Slovenia? Also check out:
What's your favorite photo of Ptuj? Are you inspired to go?