12 Awesome Things to Do in the Quaint Town of Milford Delaware
A trip to Kent County in the nation's first state revealed a beautiful quaint town in Delaware, called Milford. I was overwhelmed by the awesome things to do there. This petite, cute town packs a lot of punch!
Smaller towns always remind me I need to slow down and enjoy the little things in life. Just like Warrenton, NC reminded me or the affect Milford had on me. I'm used to larger cities – both where I have lived and tend to travel – but I truly enjoy small towns.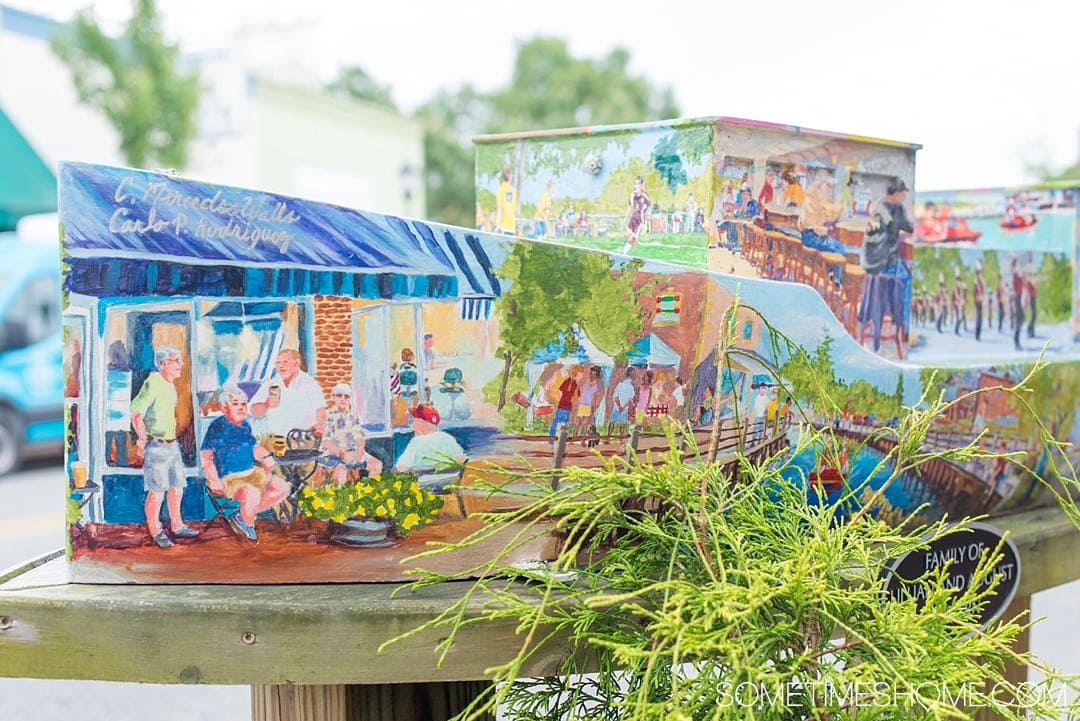 Downtown Milford is incredibly walkable. If you arrive by car I recommend parking for a few hours (there is plenty of street parking) and enjoy exploring this quaint town in Delaware by foot. Plan to spend the better part of a day there or, to maximize your relaxation and enjoyment, stay for a night or two.
1. Take a Stroll Along Riverwalk
This is a beautiful walkway along the small Mispillion River that runs through downtown Milford, DE. It has paved walkways and beautiful landscaping. The calm energy of the town will make your Riverwalk stroll that much more enjoyable.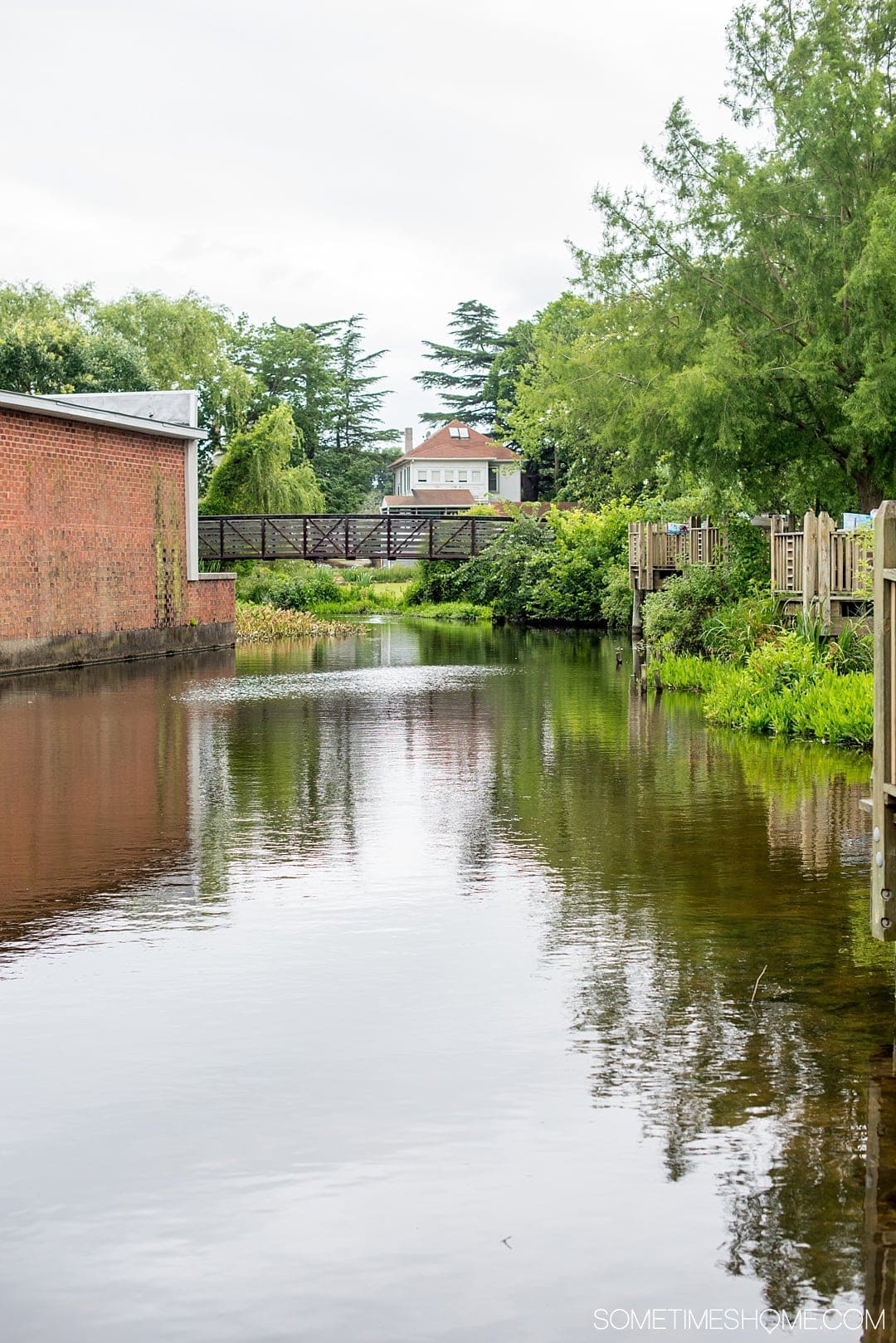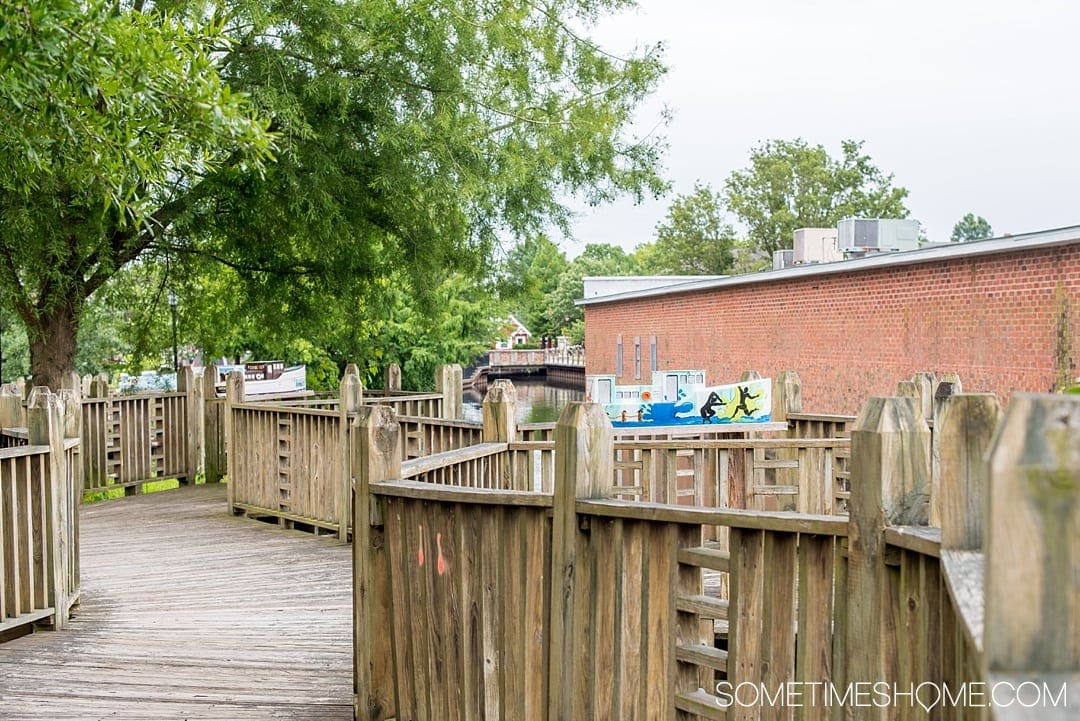 2. Take Photos with The Downtown Boats
I absolutely love when a city is so supportive of art. Milford has attractive, brightly decorated little model boats throughout downtown. It was fun to walk around and spot so many! Whether you are in photos with the boats or take photos of them, challenge yourself to find them all.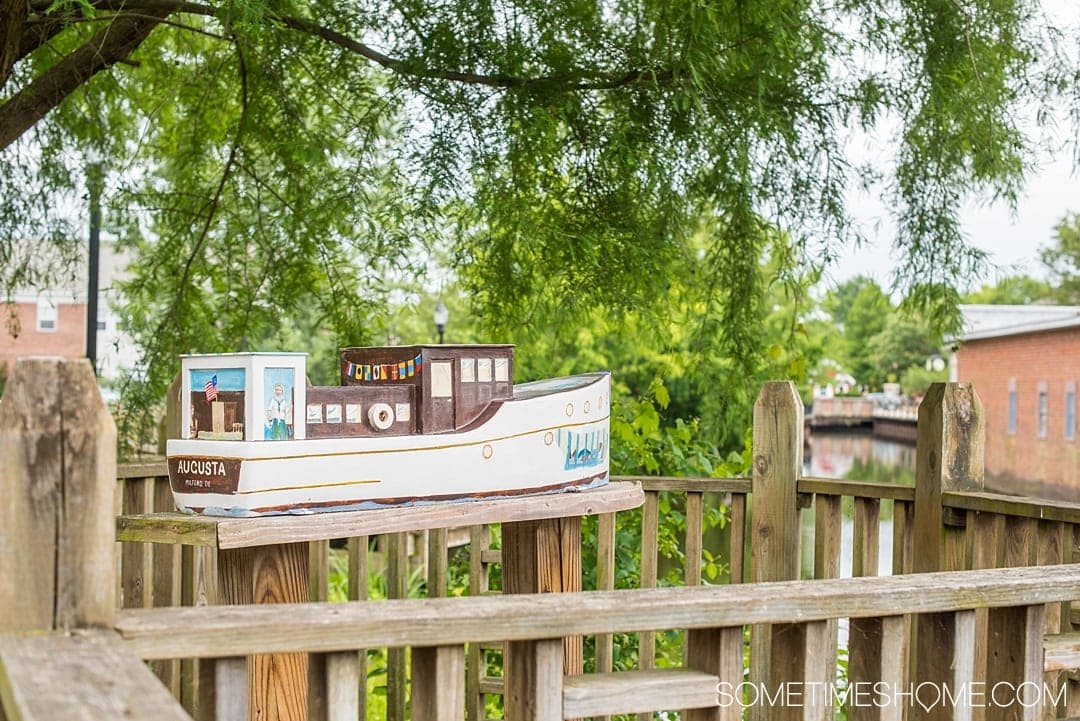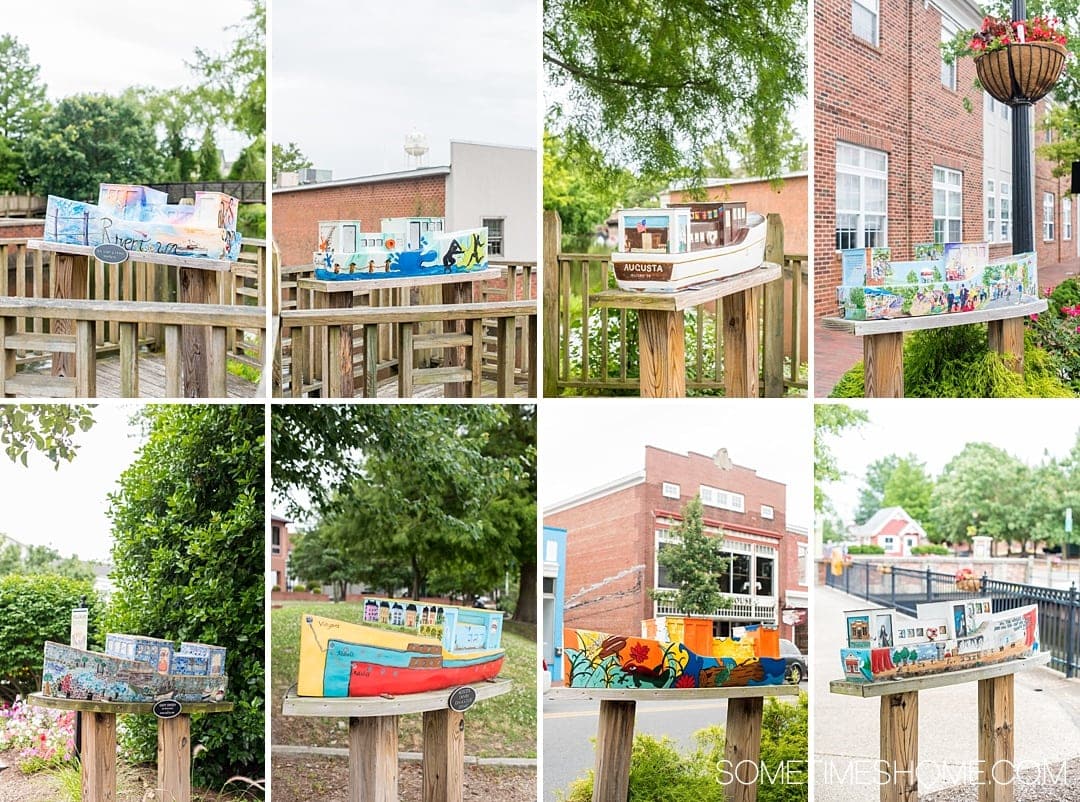 3. Explore the Local Art Scene
Speaking of art…there's a vibrant art scene in Milford. If I had to use a word to pinpoint the heartbeat of Milford, from my short time there, it would be art. (I think that's a lot of the reason I connected with it so quickly.) This quaint town in Delaware values artists and their creations and it's evident throughout downtown. Stop in Gallery 37 and Mispillion Art League for an array of beautiful paintings and handmade jewelry.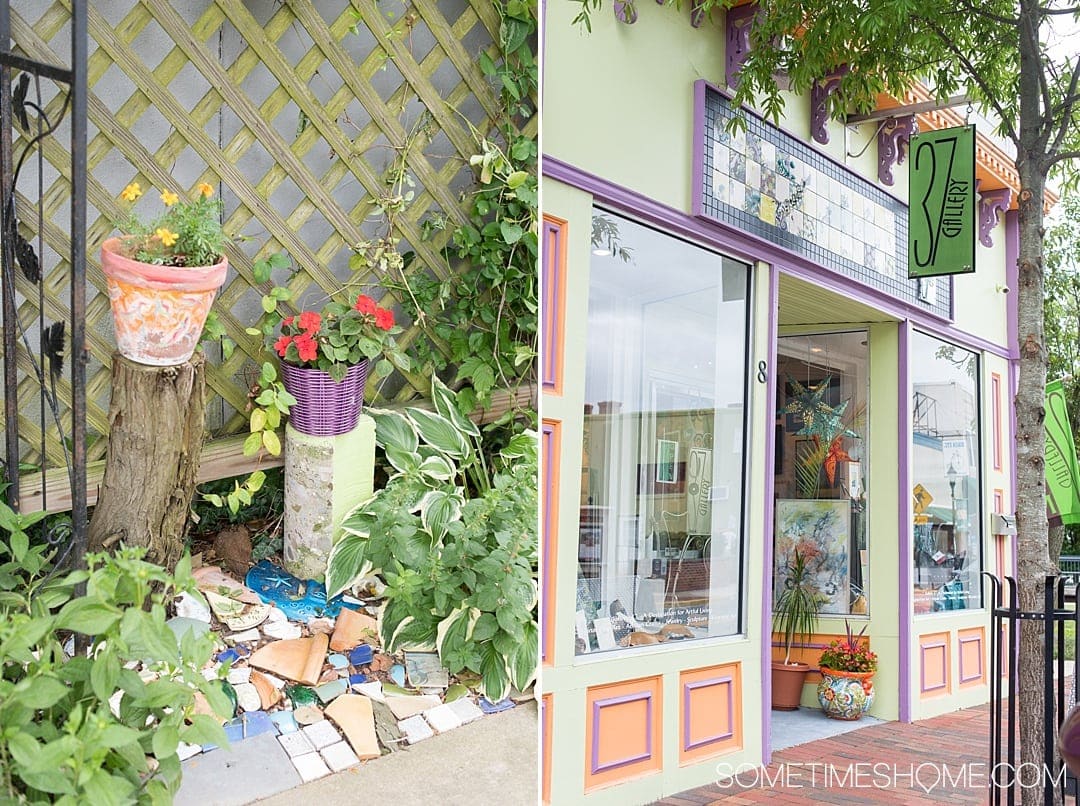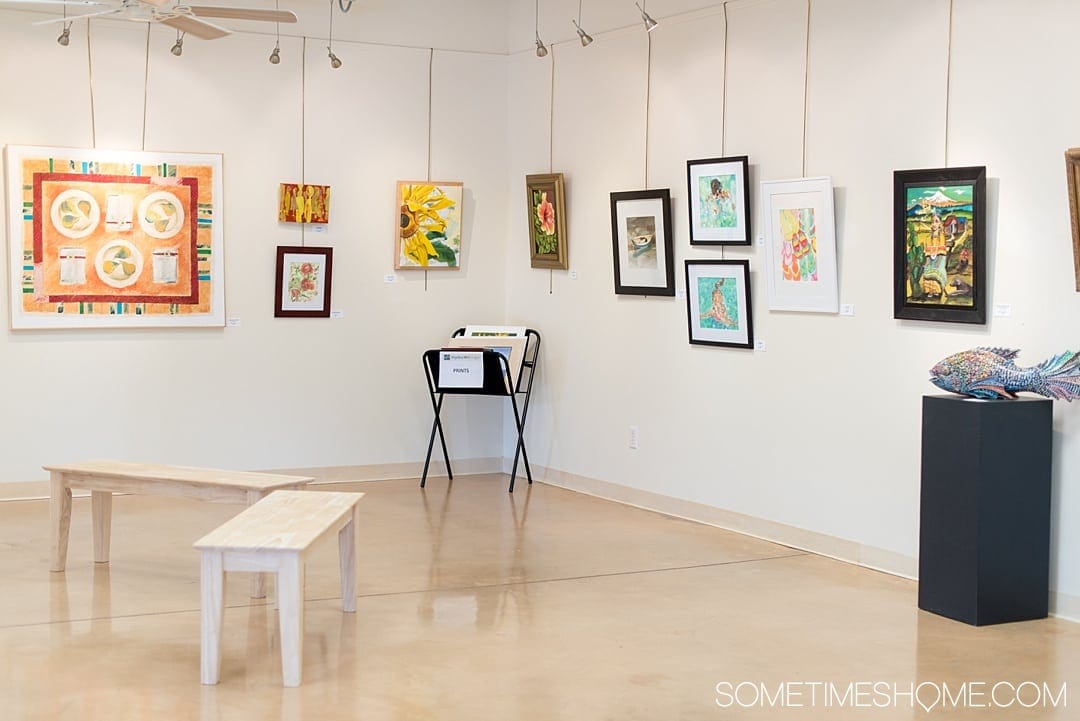 Also keep your eyes peeled for fun art around town, in addition to the model boats. I spotted mosaic tiles in a planting bed in front of the Riverwalk Theatre courtyard and there are also colorful murals around downtown. I found the one below on the side of Arena's Deli and Bar, and another diagonally across from Lifestyle bike shop.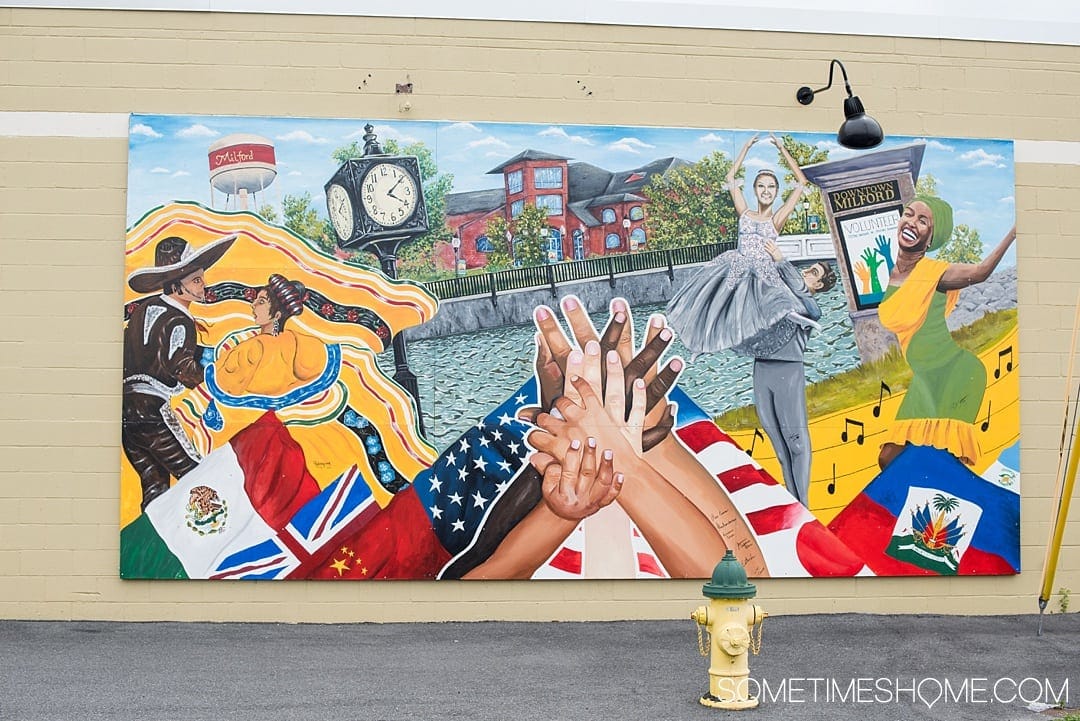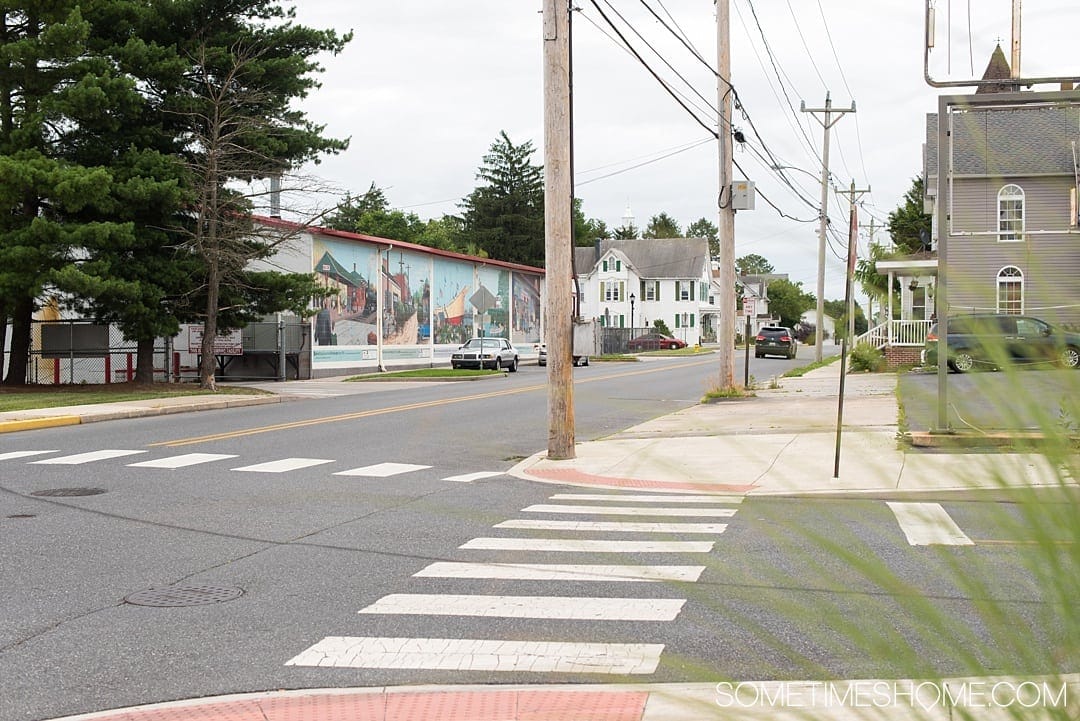 4. Eat at a Neighborhood Restaurant
You won't find any chains in downtown Milford. This quaint town in Delaware is all local, all around. There are plenty of options for lunch and dinner including:
Bibi's Restaurant: I don't know anyone who doesn't crave great Mexican food once in a while. Visit this restaurant for tacos, Micheladas, nachos, and ceviche (to name a few).
Abbot's Grill: They have salads, soups, seafood, pasta, steak – quite a variety of options!
Arena's Deli and Bar: If you're in the mood for a delicious sandwich with a draft beer, go here. They also have wings, salads, mac 'n cheese, seafood, and an extensive vegetarian menu.
5. Participate in a Current Event
I was impressed with all the events happening in Milford, Delaware. Here's a few of my favorites that caught my eyes and ears:
Weekly Farmers Market: Held every Saturday from 9:00am to 1:00pm, May through October. You can find it at the intersection of S. Walnut Street and Mispillion Riverwalk.
Ladybug Music Festival: September 22, 2018 will have downtown Milford abuzz with the sounds of female musicians! This festival supports women in music with a free block party for all to enjoy.
Take an Art Class: Mispillion Art League has a great studio and offers a variety of adult and kids classes throughout the year. They include painting, pottery or drawing classes; check their calendar for up-to-date offerings.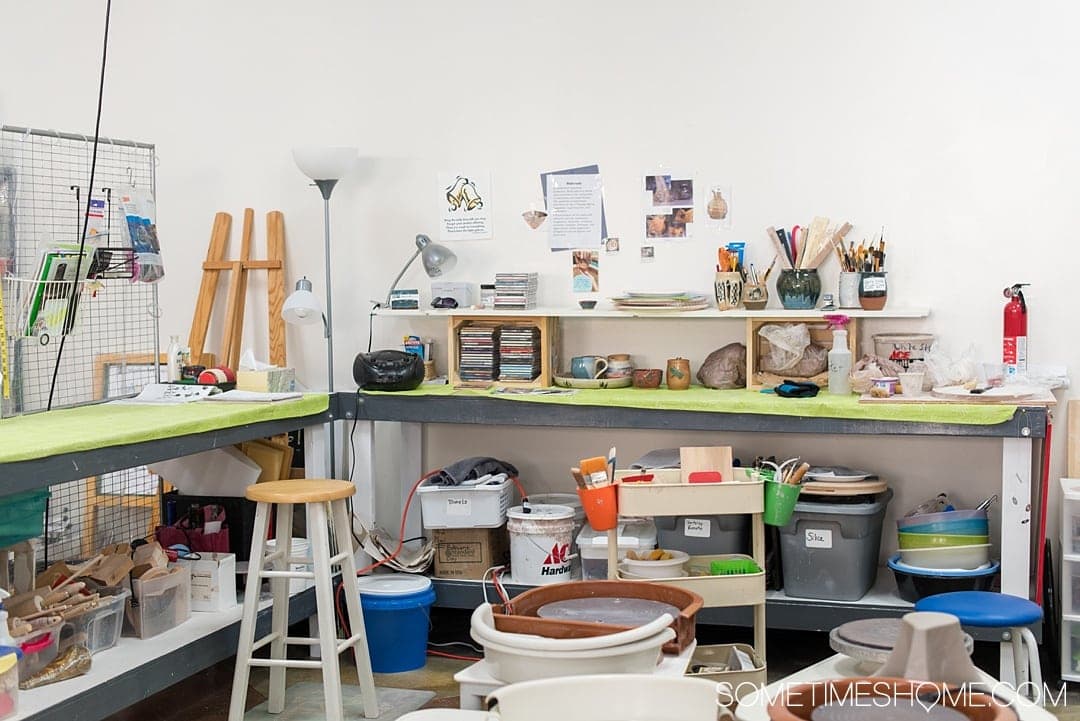 6. Rent a Bicycle
One of this quaint town's hidden gems is Lifecycle bike shop. It's just off the main street in downtown Milford, DE and has a small, but awesome, selection of t-shirts. (They're the super buttery cotton kind with hipster designs, which I love.) My favorite design was one with Delaware's famed horseshoe crab and their "302" area code on it. (Delaware simply has one area code and they're proud of it! It's that small!)
A really cool thing you can do here, that not many people know about, is rent a bike! It's just $7 an hour or $35 for the entire day. And it's so worth it. It's a great way to explore the town and exercise. You may get to see the owners' cute dog, Banjo, if you stop by too!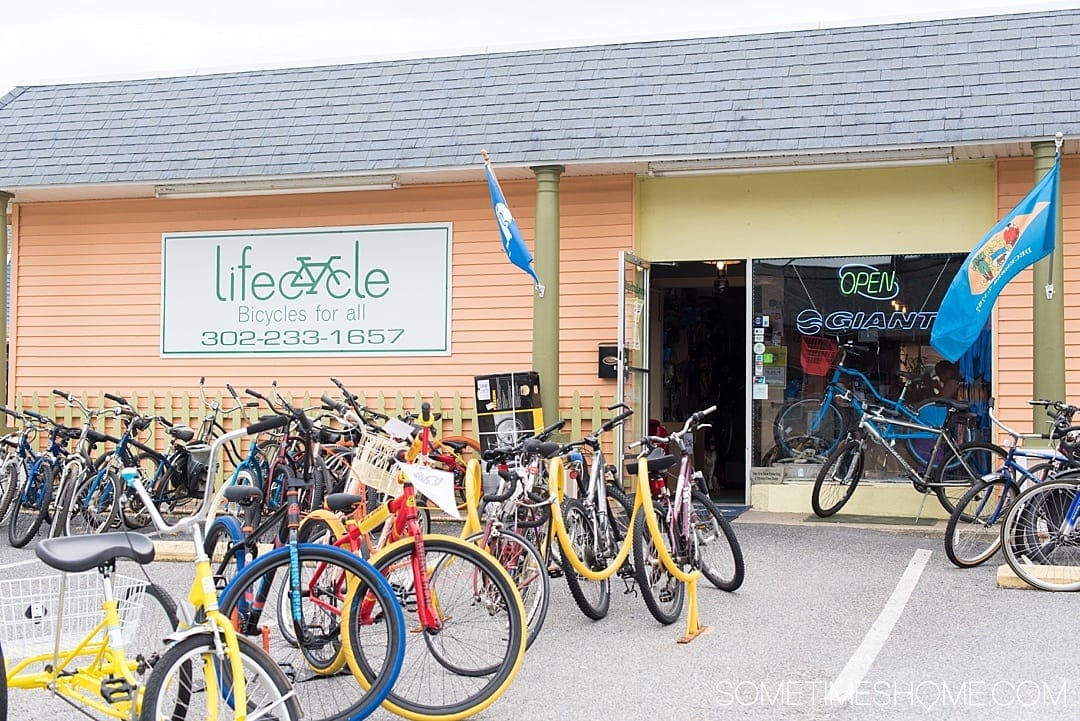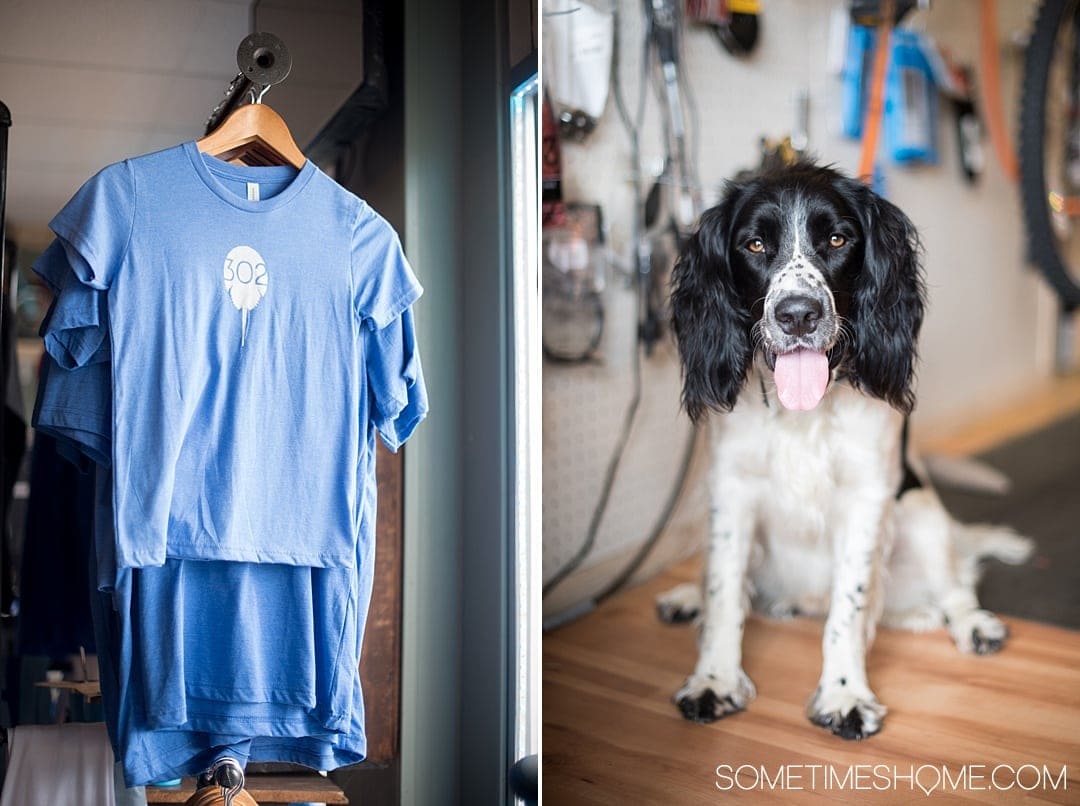 7. Find Inspiration in the Colors Downtown
Vibrant color resinates with me whenever I see it. Milford, DE has so many amazing colorful buildings and walls! If you love color, like I do, you'll definitely want to take photos with the inspiring purples, greens, blues, oranges and more around downtown Milford. It's fun to take a walk to find as many colors as possible and have a little I spy game, either by yourself or with a friend!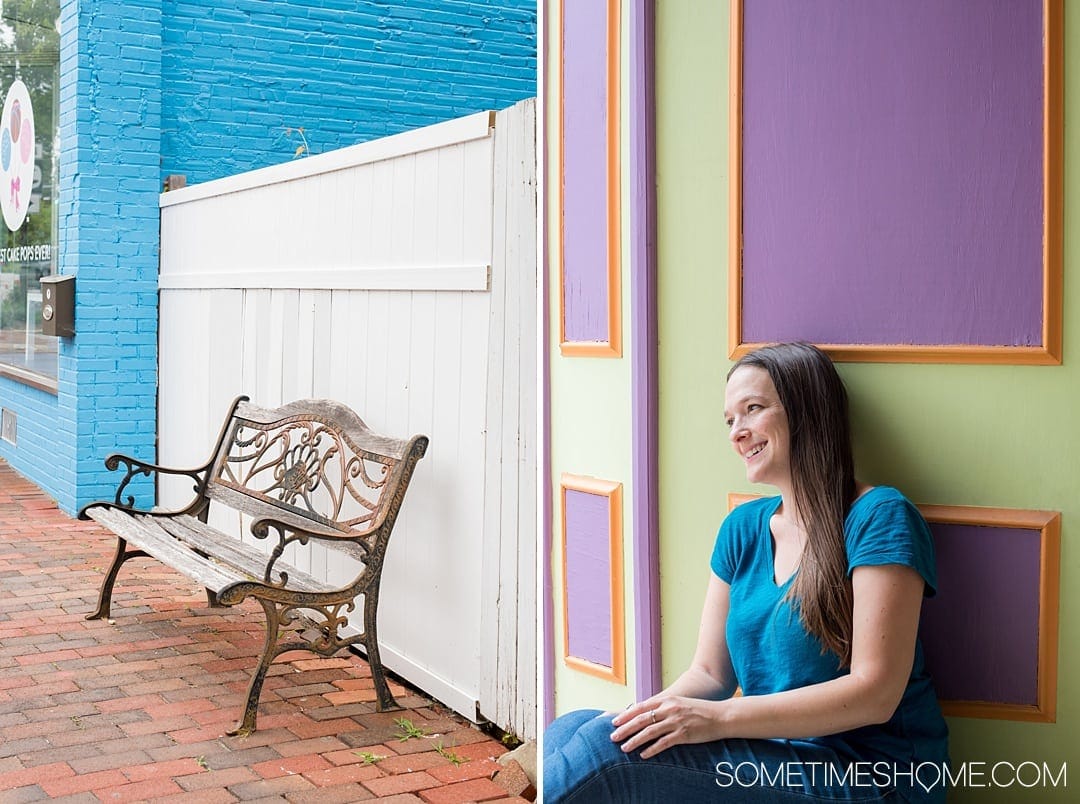 8. Enjoy a Handcrafted Beer
I highly recommend heading to Mispillion River Brewing! Not only do they have great beer but they have several events like Monday night trivia, $5 flights on Thursdays, and live music Friday and Saturday nights. I also quickly fell in love with their colorful branding and beer labels.
They have large windows where you can see the brewery magic happen as you enjoy a beer from their tasting room. Brewery tours are available upon request and with scheduling ahead of time. Give them a call if you know this is something that may interest you during your visit.
9. Indulge in a Sweet Treat
I was craving an iced coffee when I was walking around Milford during a warm summer day. Dolce is a cute small coffee shop on N. Walnut Street with a treat to satisfy any palate. They have ice cream, cupcakes, assorted pastries, tea and coffee. It's also a great place to take your laptop to do work if you're in town for a while and need to spend time with technology.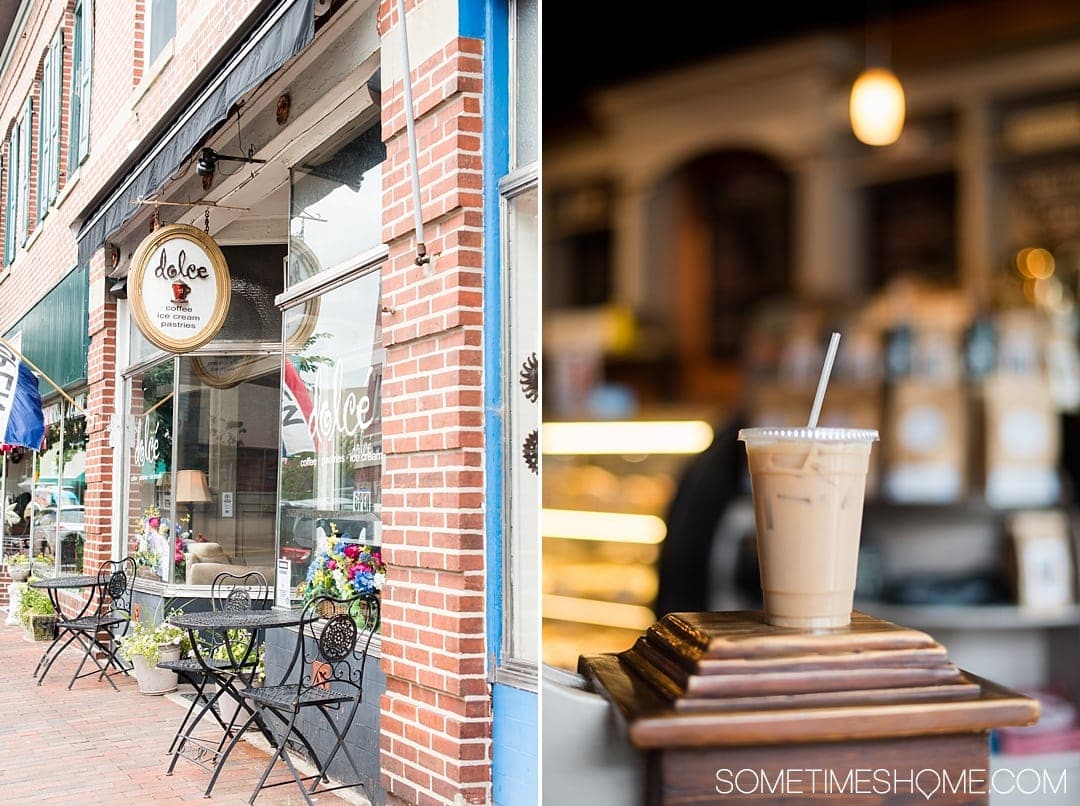 10. Kayak Down the River
One of my all time favorite adventure activities is kayaking! How fabulous is it that Milford, DE has a company that offers a trip down the river from the view of a kayak? Delaware River Adventures is a great company that offers kayak rentals by hours and day rates.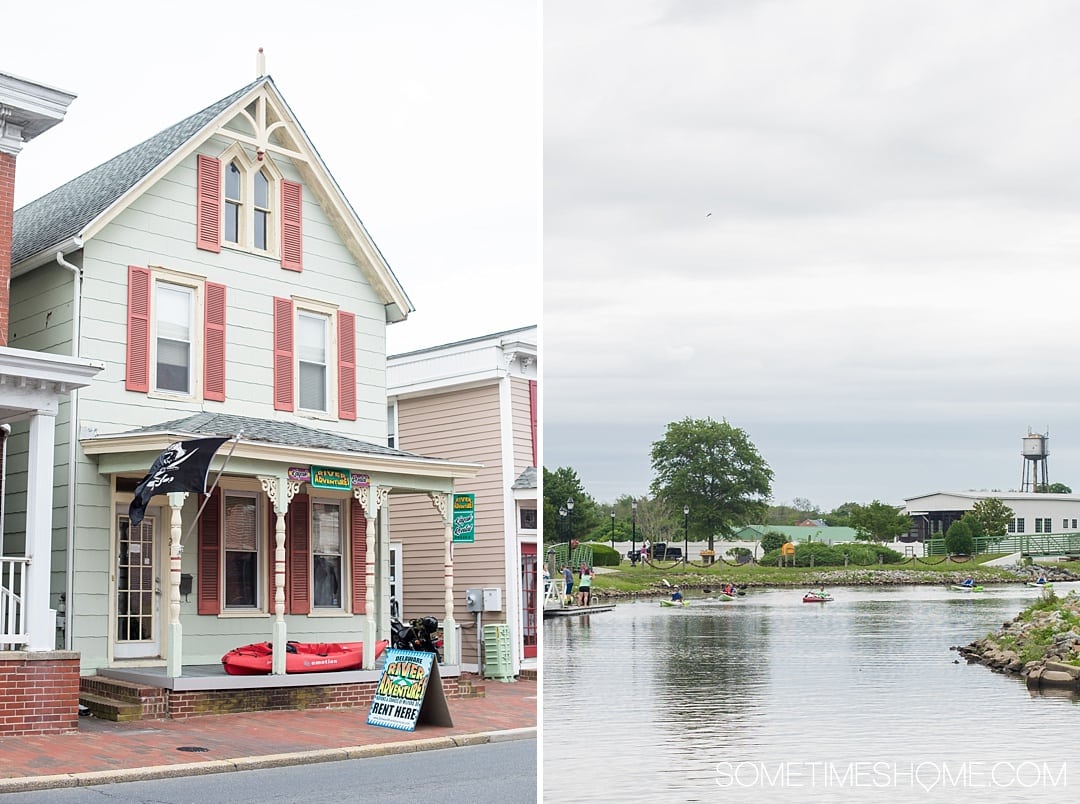 11. Check Out the Architecture (With an Optional Walking Tour)
Perhaps this is the geeky, Landscape Architect in me speaking (I have a degree in that subject! I know…who'd have thunk?) but I really enjoyed Milford, DE from a Landscape Architecture and planning prospective.
They spend time, energy and dollars on the beautification of their city throughout the seasons (they specifically focus on beautiful bright flowers all over downtown during summer) and it's very walkable.
I really loved happening upon two unique places I spotted walking around that I later found out were Bed and Breakfasts:
The Towers
This pink and purple painted Victorian home turned bed and breakfast is SWOON WORTHY. If this isn't Instagram-worthy, I don't know what is. I love the turreted corner, scalloped shingles and whimsical colors.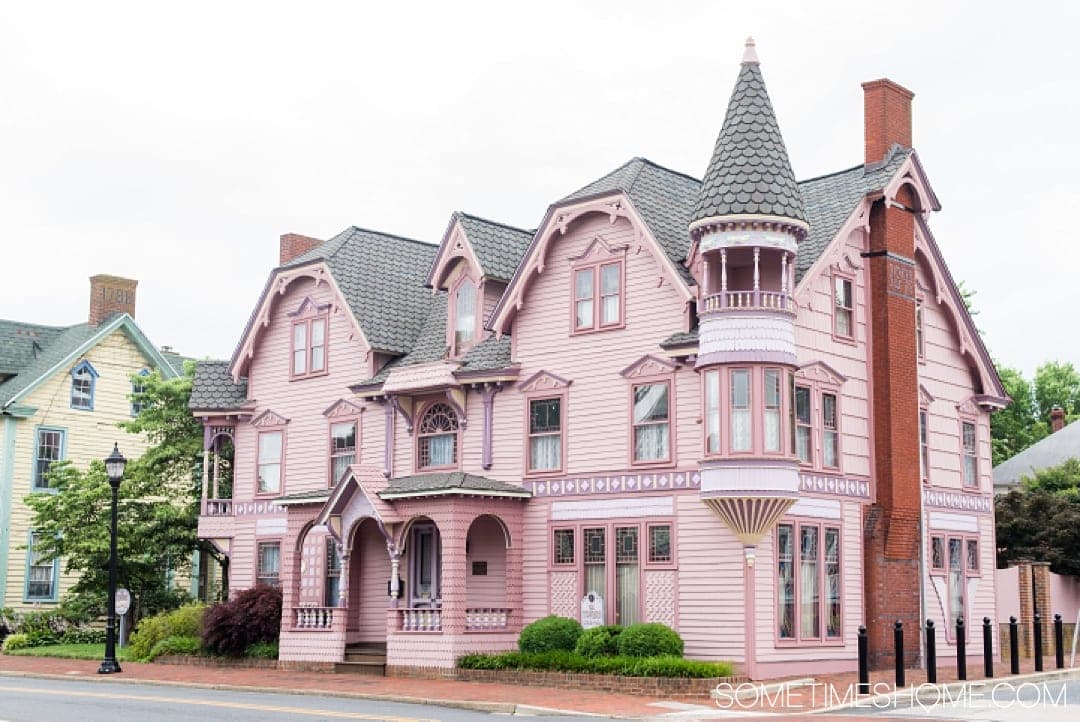 Causey Mansion
We can't wait to go back to Milford to actually stay at Causey Mansion! I was completely floored by the beauty of their gardens and vast expanse of land, which they keep spick and span.
As a wedding photographer, it was simple for me to immediately recognize they do weddings here too; it's just drop-dead gorgeous.
This historic home in the quaint town sits at the south end of downtown, off S. Walnut Street and Causey Avenue. Its land and homeowners can be traced back to 1680. (Whoa!)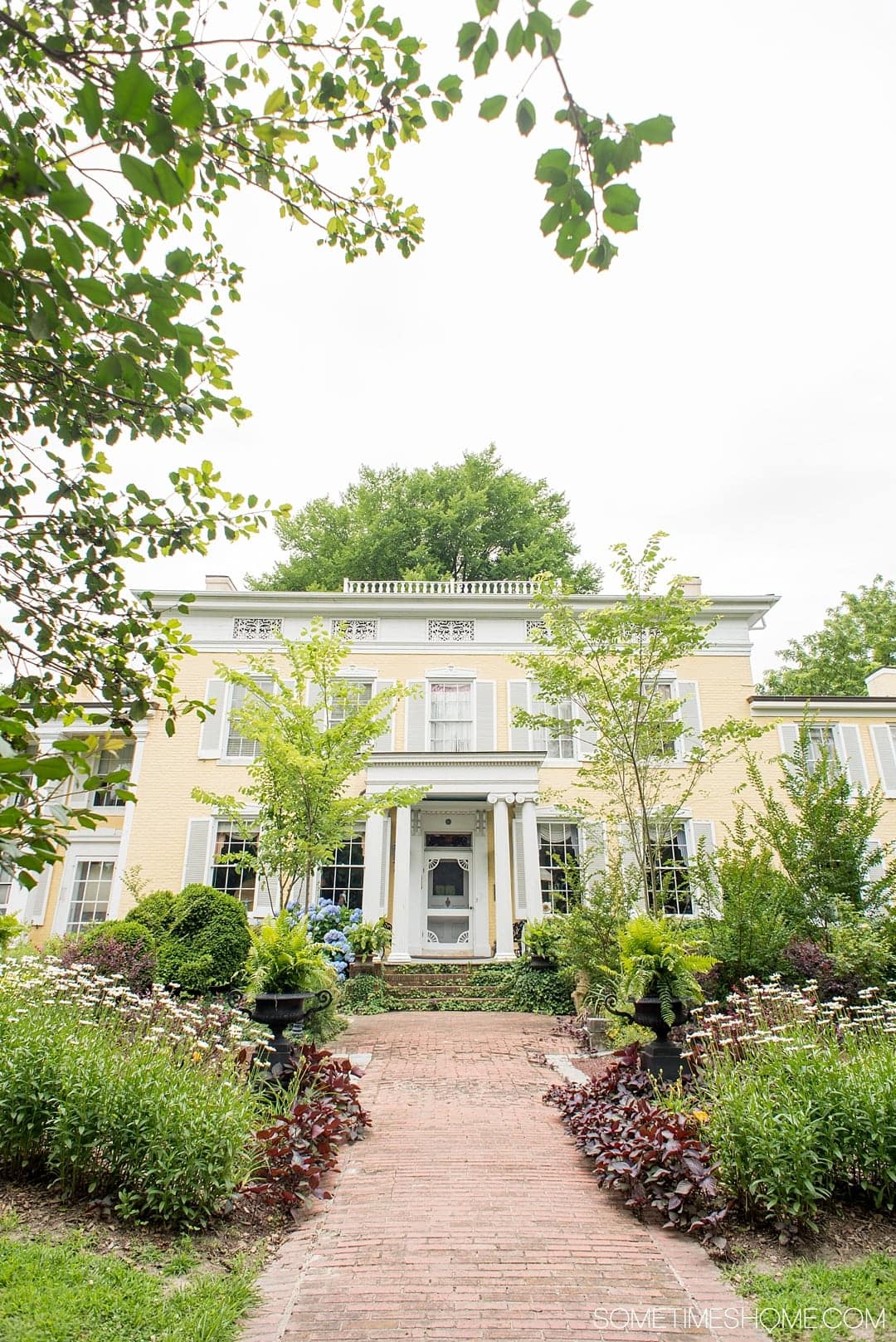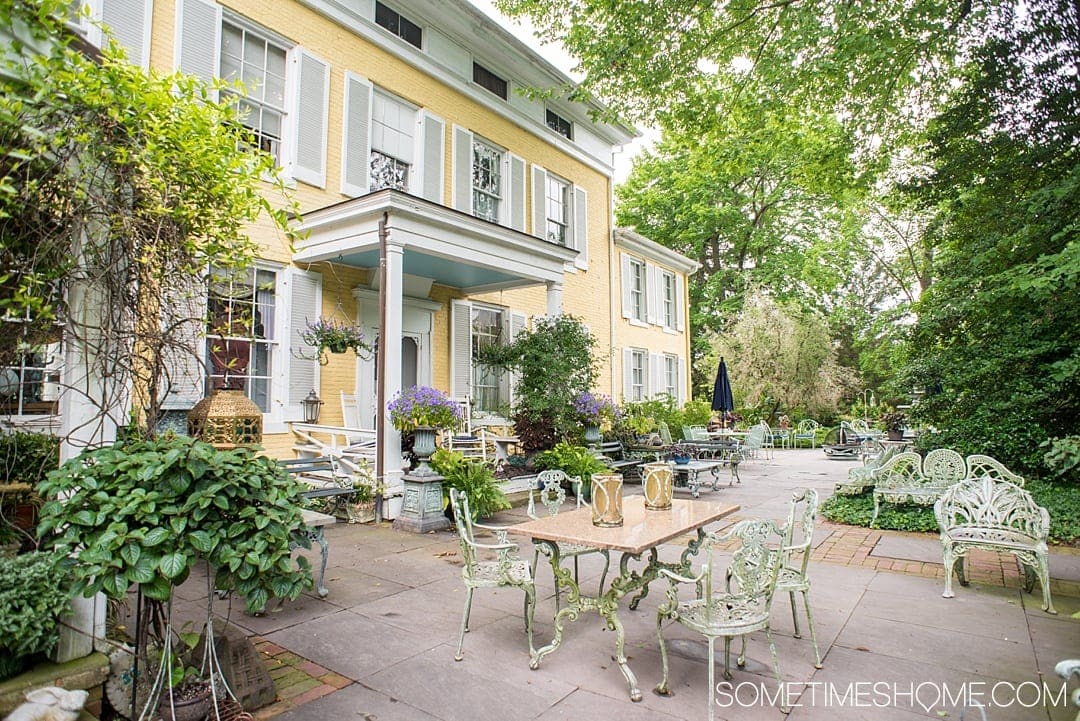 Another cool way to learn about the architecture and history of this quaint town in Delaware is to embark on a self-guided walking tour, which the Milford Museum has generously posted on their website. The tour guide is how I knew that "Causey" – the mansion and the street – were named after a former Milford Governor!
12. Tour Milford Museum
The Milford Museum is right downtown and a wonderful place to visit! Admission is complimentary. (It's also a great thing to do if it happens to rain during your visit to Milford, DE.)
Note it's open Tuesday through Sunday; if you're there on the weekend but sure to stop by Friday or Saturday. Their exhibits rotate, but they usually artistically highlight something about the area, whether lighthouses, politics, or the history of the town's landscape and people.
Please note: we thank Delaware's Kent County Tourism for generously hosting us. We also may make a small commission from affiliate links in this post but all opinions are ours and we bring you genuine content with real facts, photos, thoughts and recommendations. Always.
Heading to the east coast? Also check out:
Have you explored a cute, quaint town like this in America?