Vital Visit Info: Museum of Illusions Orlando
Orlando isn't all theme parks and characters. It's magic and museums too, and such is the attraction at the Museum of Illusions Orlando.
We're sharing all the info you need to know about this fun experience, from what it is to how long it will take to get through the museum, where it is, and how to buy tickets (including discounts). Finally, we answer your FAQs.
Disclosure: This post has affiliate links, meaning we may earn a small commission if you click the link and proceed with a purchase at no cost to you. We recommend experiences, hotels, products, and services we use and support. As Amazon Associates, we earn from qualifying purchases.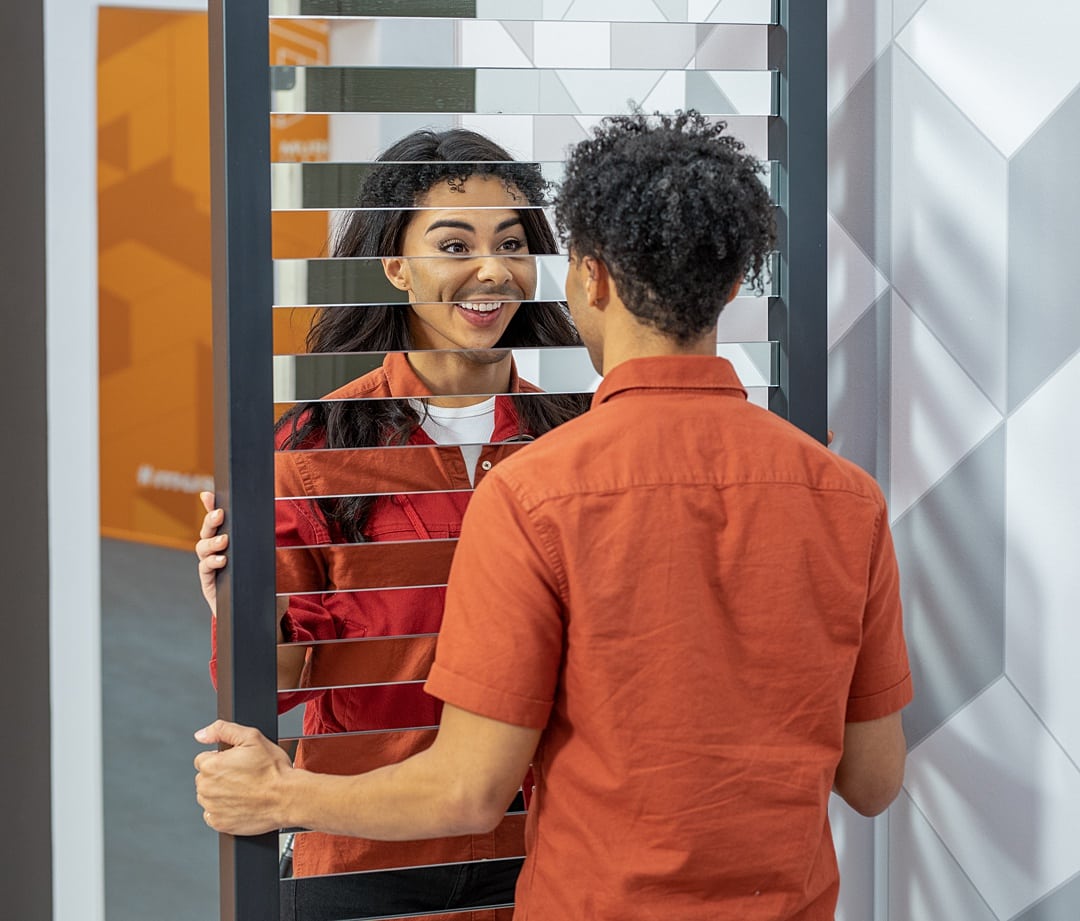 What Is the Museum of Illusions
The Museum of Illusions (MOI) is a mind-bending "edutainment destination" and experience. The Orlando location is the 20th location of the brand that was started in Zagreb, Croatia. They opened their Central Florida location in 2021, and it's been delighting and fascinating guests since its opening.
Inside, guests immerse themselves in 50 interactive exhibits and eye-tricking fun. At first, you may wonder, "How is that possible?" But you'll leave with a greater understanding of the math, science, and psychology behind it all.
As the museum states, they offer "…more eye-fooling fun under one roof than any other destination in Central Florida." Museums like this are one of the fun things that Florida is known for.
Shrink to miniature size in the Ames room, defy all laws of gravity in the Reverse Room, and run to infinity (and beyond) in the Infinity Room. The color room will make your shadows really pop, and the clone table will have you seeing double…or triple!
Your friends will wonder how in the world you were standing right side up on a ceiling and how other tricks of perception work!
Photography is Encouraged at MOI
Photography is definitely encouraged because the museum is practically all photo opportunities. In fact, check out the photos other guests have taken on their social media accounts:
Facebook and Instagram. @museumofillusions.orlando/ #museumofillusionsorlando
If you have been to the Museum of Illusions in other locations, the Orlando location is worth checking out because the Reverse Room is unique to the location.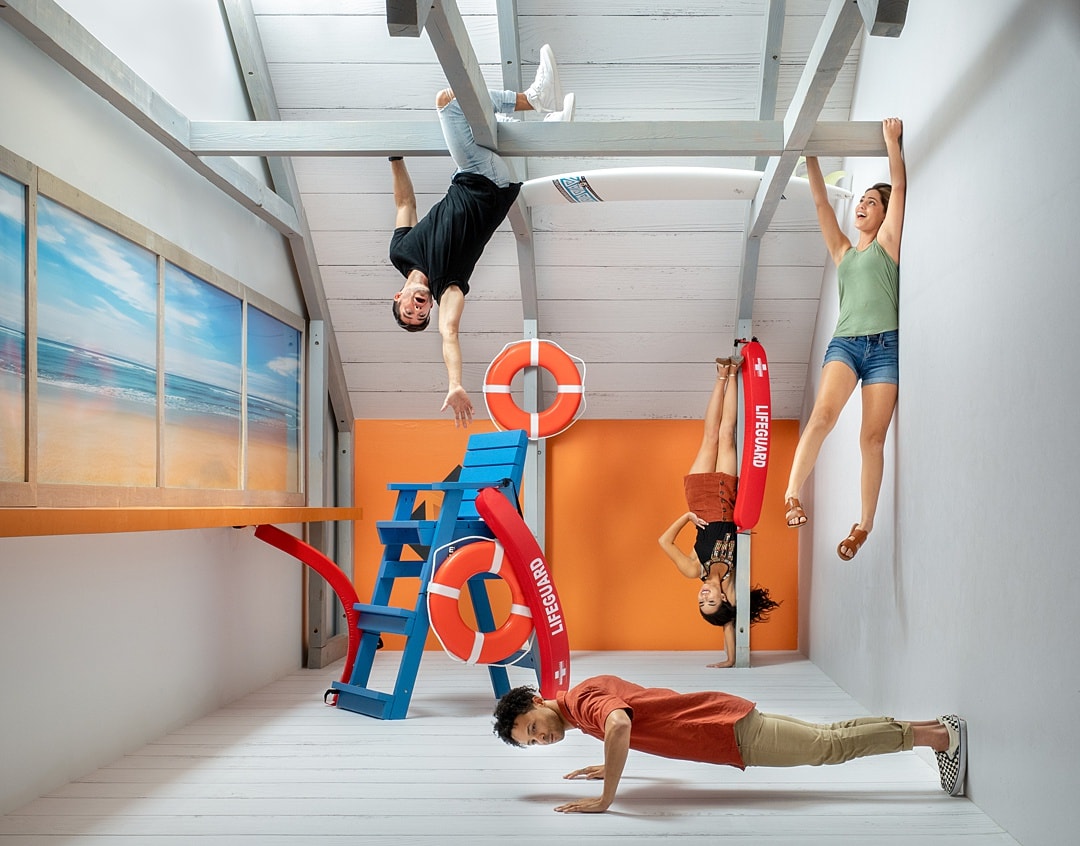 Exact Location of the Museum of Illusions in Orlando
You may wonder, "Where is the Museum of Illusions in Orlando?" The unique experience is easy to find in Central Florida. It is off of International Drive at ICON Park, between Universal Blvd. and Turkey Lake Blvd, two major roads in Orlando.
It's by many easily accessible great hotels and resorts in Orlando. While it's closer to Universal's theme parks than it is to Disney World, it won't take long to get there from the Disney World area.
The climate-controlled building that the Museum of Illusions is in is wonderful for any time of day or season. It's especially the perfect place to be if it's a rainy day or a particularly hot day in Orlando.
ICON Park Orlando
There is great fun to be had at ICON Park, including a huge Ferris wheel (called "The Wheel"), plenty of restaurants and bars, and attractions. The 20-acre entertainment area is easily accessed for ride share or taxi drop off and pick up. 
Visit ICON Park for a day or half-day because there is plenty to do, including Madame Tussauds Orlando famous wax museum, SEA LIFE Orlando Aquarium, and live music at Tin Roof restaurant and bar. 
Free parking is available in a multi-level, on-site garage.
Address: 8441 International Drive Suite #250 Orlando, Florida, 32819
Museum of Illusions Orlando Tickets Info
It's an affordable activity, unique to anything else you'll experience in the area. (And we know – we frequent Orlando and are very familiar with the area!) Buy tickets online before you go.
Prices are as follows on their website:
Ticket Discounts for the Museum of Illusions Orlando
There are a few ways to save money on the ticket price:
If you're a Florida resident and a teacher or a professor, there is a program at the museum where the teacher/professor gets free admission with a paying guest. The program is only for Florida teachers. To claim your ticket, you must fill out their online form a minimum of 2-3 days time before your visit.  
Families of 8 people are more can buy tickets that are a little more than $5 less per ticket.
Groups of 15 people or more can contact the museum for group rates, which saves a bit of money per ticket. This is a great option for birthday parties, family reunions, or friend trips.
Book online with a Go City Orlando Explorer Pass. When you go to redeem your ticket, you must select the day and time slot you want to visit. 
Museum Hours
They open at noon daily. Sunday through Thursday, they close at 8:00 pm, and at 9:00 pm on Friday and Saturday.
Museum of Illusions Orlando FAQs
How long does it take to see the museum?
Allot approximately 45 minutes to one hour for your visit to the museum. Timing may depend on how busy the Museum of Illusions is when you visit and how many people are in your party.
Is this the slanted museum in Orlando?
No, it is not. The museum's exterior is like a storefront in a line of shops with black and orange branding.
The Orlando museum that looks like a slanted building is Ripley's Believe it or Not, which is nearby and a fun museum to visit in addition to the Museum of Illusions. Another interesting building in Orlando is WonderWorks, which is like an upside-down building that's slanted into the ground. 
Is MOI a good museum to visit if I don't like taking pictures?
Probably not. If you're not going to take photos, it's not a great museum to go to. The illusions are set up for picture taking and bragging rights when you share online with family and friends.
Is this a good activity for couples?
Yes, it definitely is great for couples! Especially if you're looking for a fun date activity in Orlando.
It's also a fun activity for solo travelers and families. If you're traveling as a party of 1, the staff at the museum will help you take photos and also help you out if you need additional people in a photo to make the "illusion" work.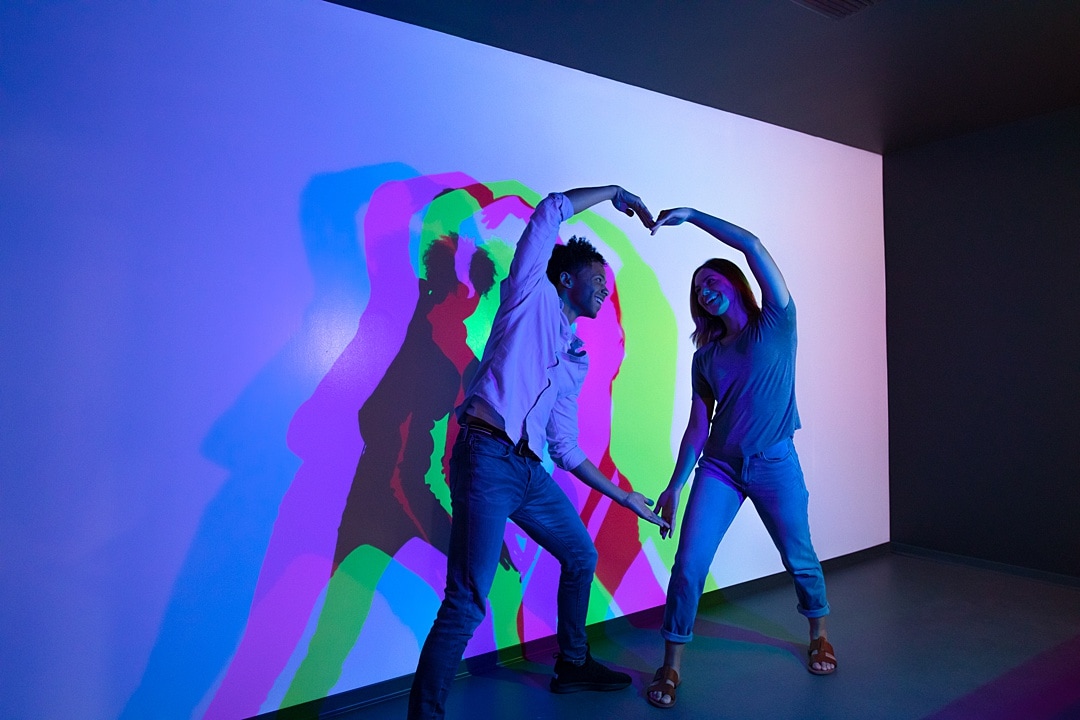 What is the best day to visit the museum?
If you want it to be less busy, the museum recommends visiting Monday through Friday. Weekends are typically the busiest for them.
What else is at the Museum of Illusions Orlando?
If you want to bring some of the brain-teasing home, in addition to your photo memories, be sure to visit their gift shop, named the Smart Shop. Things like puzzles, mind-tricking games, and other souvenirs are available for purchase in the museum's gift shop.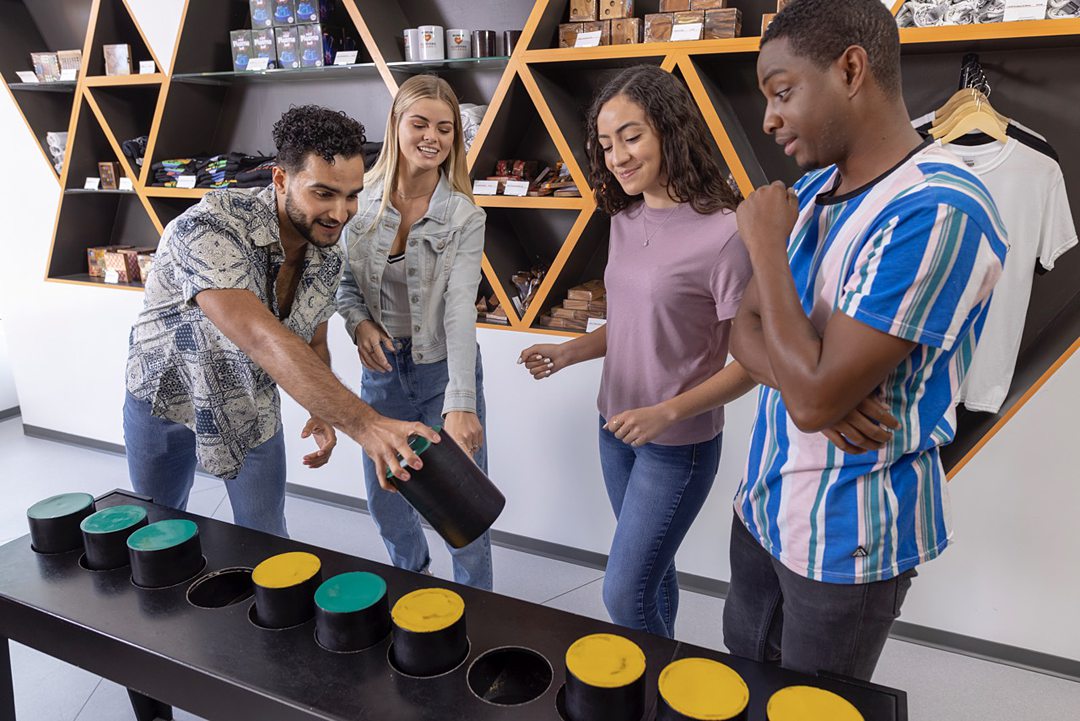 Do you need to buy tickets to the Museum of Illusions in Advance?
While you don't have to buy tickets in advance, it's recommended. The benefit of this is you'll get your preferred date and time to visit.
Can you rent out the Museum of Illusions?
You can! Whether you want the museum to yourself or you're having a corporate event, the 7,200 sq ft space is available to rent. It can accommodate up to 200 people, and there is an option to add food and beverages through their partners.
Conclusion
You will have so much fun at the Museum of Illusions in Orlando. It's a great way to participate in something other than an amusement park. And it's still very entertaining, playful, and picturesque. And why not expand the human brain while you're there as you learn about how all the trickery and optical illusions work?
We highly recommend this museum of a different kind in Central Florida and know it is the right place for you if you value interactive illusions and a great photo opp.
Must-have item for your Florida vacation:
The only thing we have tried that gets rid of bug bites from your skin is The Bug Bite Thing. This item is a MUST pack when we travel. We always pack one in our backpack/day bag and another in our luggage. Don't travel without it!
Going to Orlando? Read this next: