Ultimate Year-Round Packing List for Disney World and Universal (with a Printable)
Heading to the theme parks and feeling like your head's going to explode from all there is to prepare and pack? Fear not!
Our quintessential packing list for Disney World and Universal is going to help you check one thing off your to-do list: make a packing list! Taking the guesswork out is going to help you stay organized and keep your head (and luggage) straight.
This list is by us, Dan and Mikkel, your world-traveling couple, and also by the only Disney and Universal travel agent we use: Becca Magnusen. She is the best and we do not book a Disney or Universal vacation (Disney Cruises included) without consulting her and using her talents and expertise.
Naturally, when we put this list together we couldn't help but consult her too. (And she has three kids so their family of 5, her husband included, is usually traveling to Orlando well-prepared.)
Her clients often ask her, "What items do I need that I'm not thinking of?" We're here to help answer that and more as we assist in getting things in order for your trip.
Packing will be much less overwhelming stocked with the items below. (And most of them can simply be ordered on Amazon or shopDisney, from The Bug Bite Thing to Mickey Ears, with delivering to your doorstep in days, if not less.)
Don't forget to save the Pins at the end of this post to reference it later!
Disclosure: There are affiliate links in this post, which means we may earn a small commission if you click the link and proceed with a purchase, at no cost to you. We truly only recommend hotels, products, and services we personally use. As Amazon Associates, we earn from qualifying purchases.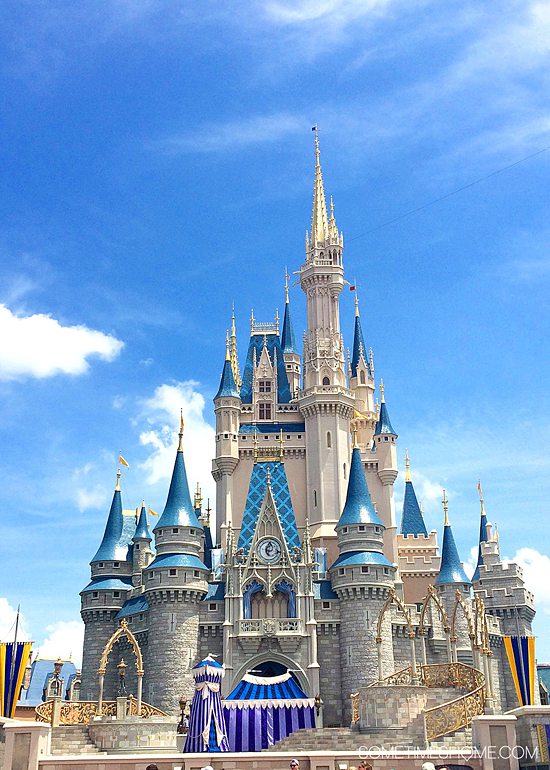 Printable Packing List for Disney World and Universal (with Year-Round and Seasonal Items)
Sometimes our favorite way to pack is to print a physical list and check it off as we put the items in our packing cubes and luggage. That's why we created this printable packing list for you. Sign up using the form below, or click this link to enter your information.
You can print page 1, which is a general list of what to pack when you're going to the theme parks, or continue to print page 2, which is more specific to each person going on the trip. For instance, how many t-shirts, pairs of underwear, shoes, etc. to pack.
Luggage for all of your "Packing List for Disney World and Universal" Contents
Our favorite travel luggage is our CabinZero backpacks. That being said, we know that we're incredibly light packers. On the other hand, Becca and her family use luggage that zips closed and has wheels.
Any of these luggage pieces and sets are available with free shipping for Amazon Prime members and are all five-star rated.
If you're not already a member of Amazon Prime, we highly recommend it! Here's a link for a FREE 30-day Amazon Prime trial, where you can enjoy free two-day shipping, free Kindle books, special discounts on products, and more.
Luggage Organization
You're going to want to invest in a luggage organization system to keep things grouped for your packing list for Disney World and Universal. This is especially essential if you're packing for multiple people within one piece of luggage. Packing cubes and additional bags help keep all ducks in a row when you're packing.
These packing cubes come in a variety of colors so you can choose the color that most appeals to you. It also comes with a bag that holds pair of shoes and a laundry bag. Alternatively, this set is a little more minimal but we love that it has a little area for flip-flops. It is perfect for going to a hotel pool. You can always purchase a separate travel laundry bag as well.
Lastly, our Stasher bags are absolutely vital when we travel. We do not like wasting single-use plastic bags, which is why we use Stasher bags as the waterproof bag we secure our liquids in.
(There is always a risk of sunscreen or shampoo exploding in our bags on airplanes because of the cabin pressure). Becca's family and our family are OBSESSED with them. (Read all about the reasons we L-O-V-E them.)
The half-gallon Stasher Bag is perfect for my travel liquids. (It's also the perfect size for wet bathing suits the day you travel home for some morning pool time. So if you buy one buy another for that purpose!) Dan uses a sandwich-size bag for his toiletries. We both have "Go" Stasher bags on our travel backpacks, which I switch it to my handbag for days in the parks.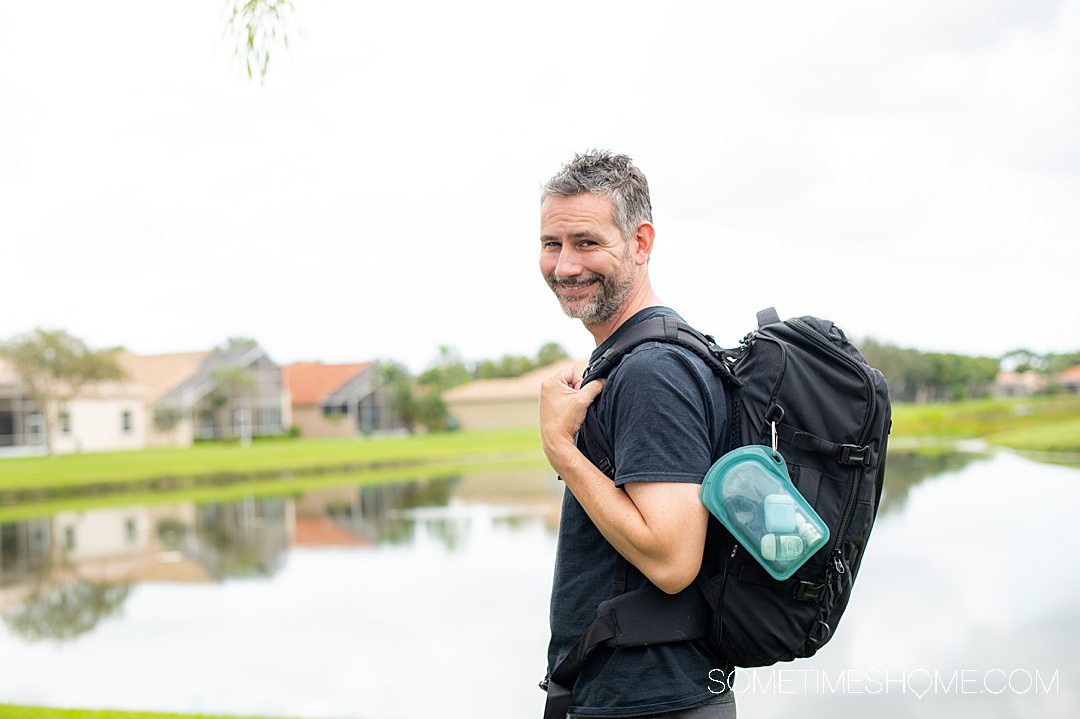 Day Bag for the Parks (Handbag, Backpack, etc.)
You are going to want a day pack of some sort for the parks every day. Which bag, exactly, depends on the size of your party, whether it's just you and your partner, or you are packing for a whole family that necessitates needing a larger backpack.
This can be a cross-body handbag or backpack, or even a belt bag. (Lululemon's belt bag is incredibly popular, but beware it's small! It fits a cell phone, small wallet, and maybe a few things more like a travel-size Sun Bum sunscreen/aloe/lip balm, and a small umbrella. But you can get that in addition to wearing a backpack, which isn't a bad idea if you need quick access to your phone for taking photos in the parks!)
Loungefly brand bags are also SUPER popular! These are the adorable small Disney-themed backpacks they sell in the parks. However, you can buy them on shopDisney or Amazon before you leave for your trip.
This Disney backpack doubles as an insulated cooler, which is great if you're breastfeeding and need to store breast milk in there during your trip (don't forget ice packs if you do) or if you want to pack a picnic lunch – or snacks like chunks of cheese that are high in protein and calcium – for your family during the day.
A tote bag is really cute for packing and airport or car travel but they're impractical for carrying around the parks unless you can store it under a stroller. But keep in mind you have to park your stroller often, amongst a sea of strollers, and you won't want to just leave a tote bag with valuables underneath it.
What to Pack in your Daybag for Disney Theme Parks and Universal Parks
You'll want to have the following packing list items for Disney World and Universal inside your daypack in the theme parks no matter if you're an adult or it's for the kids in your life.
It's paramount to stay protected from the Florida sun in the south! Did you know you can get sunburned even on a cloudy day? Here are the essential weather items packing list for Disney World and Universal needed when we're heading to the Sunshine State…
Protection from Tropical Sun and Rain
Must-have item for your Tropical vacation:
The only thing we have tried that gets rid of bug bites from your skin is The Bug Bite Thing. This item is a MUST pack when we travel. We always pack one in our backpack/day bag and another in our luggage. Don't travel without it!
Hydration and food
A hydration backpack may work best for your family instead of a reusable water bottle, especially if you don't have a stroller to stash a water bottle or don't want to carry it around in your handbag. If it has enough compartments, your hydration backpack can double as your daypack.
Disney and Universal Essentials
First Aid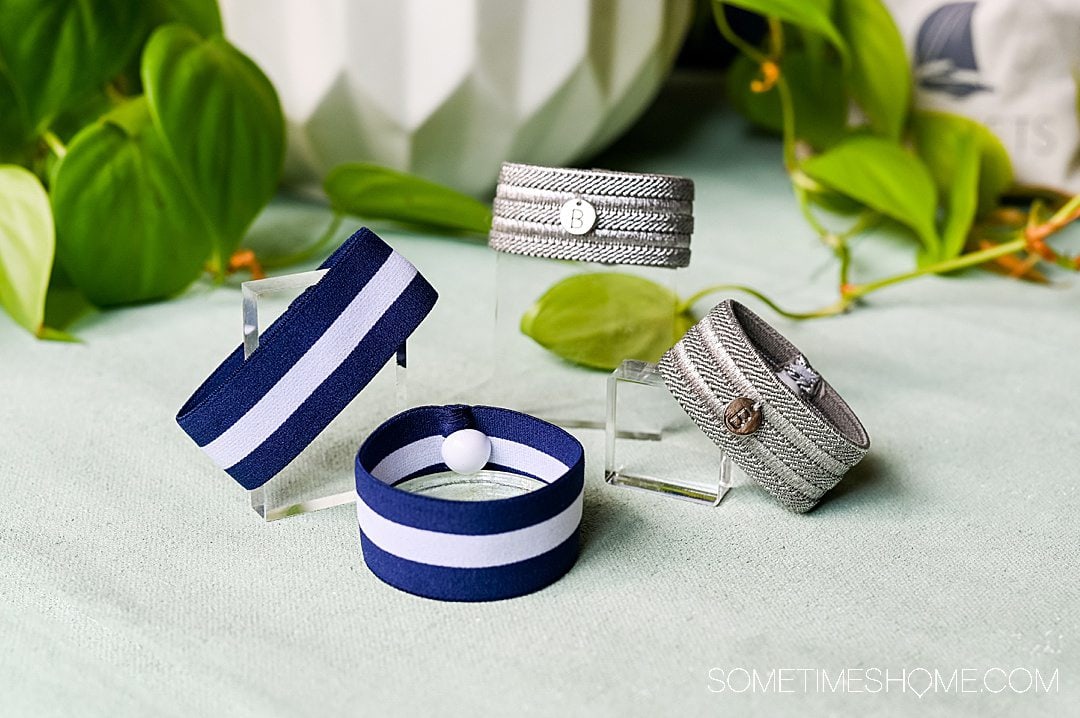 Becca at Becca Plans Vacations: FREE Disney and Universal Theme Park & Cruise Planning
If you're at all overwhelmed by the thought of having to pack for your family and also make theme park dining reservations, hotel reservations and try to understand the confusion that is Walt Disney World's Genie+ system (nevermind Universals' Express pass system) call for help!
Becca is here to help with your Disney and Universal vacation planning FOR FREE. (Unfortunately, your packing beyond this list is on you! But let her take away the planning woes.) She plans vacations for Universal and Disney Cruise Line too. You'll even get an onboard credit if you use her to plan your Disney Cruise Line vacation.
We recommend reaching out to her for assistance with your Orlando and Disneyland vacations, even if you've already started to plan your vacation but haven't finished. Her email is: beccaplansvacation (at) gmail (dot) com. (Replace the parenthesis with the symbols they reference – we have the symbols stripped out of it because of spam robots!)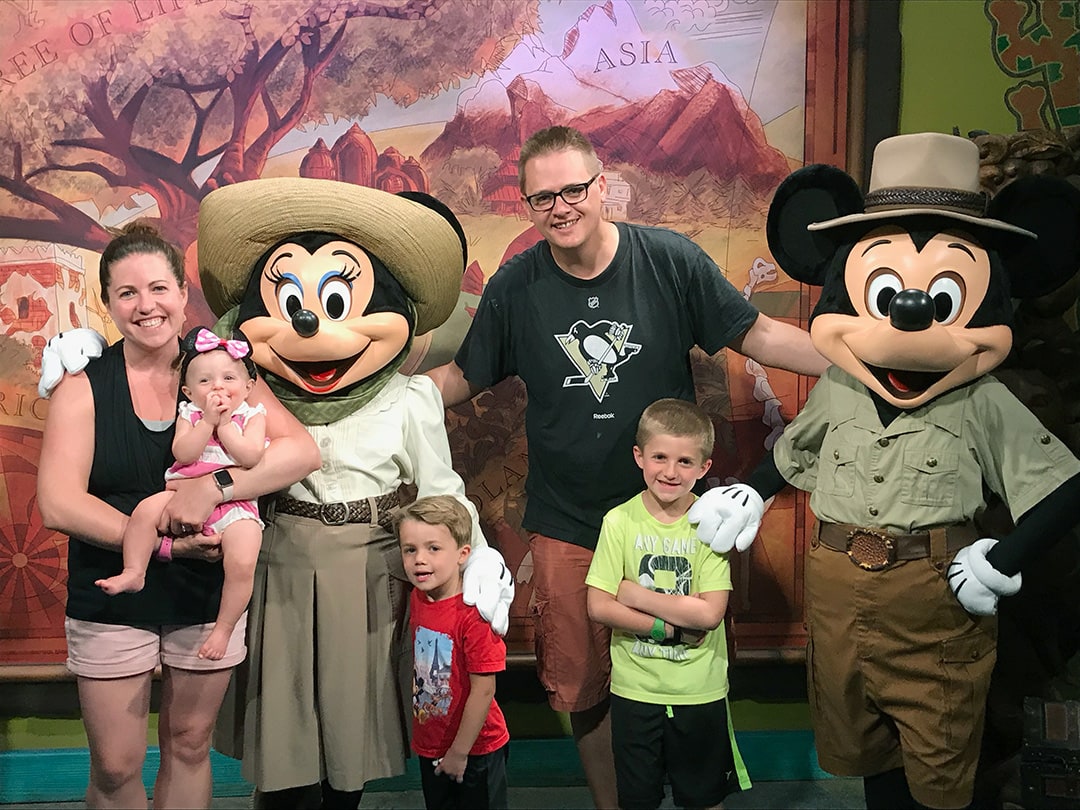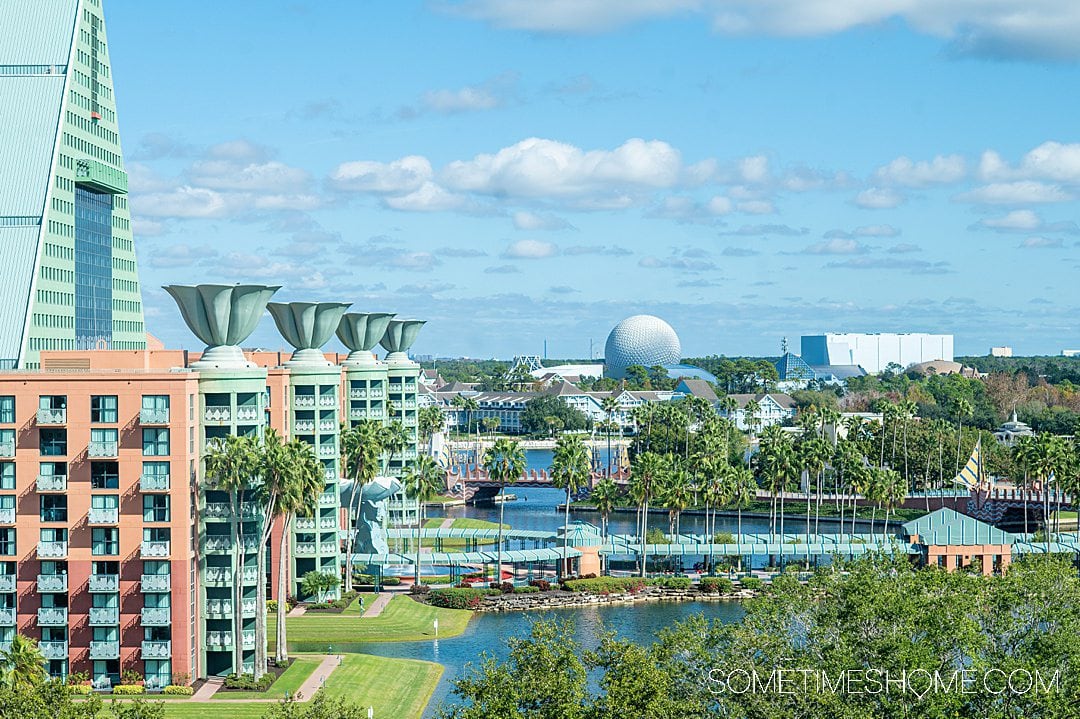 Fun Things to Add to Your Packing List for Disney World and Universal that You can Buy Online Before Arriving to the Theme Parks
Why not add fun things to your packing list for Disney World and Universal? You're going to the most fun places on Earth, after all!
Besides, don't you wish you could get Disney's those fun Mickey Mouse Ears BEFORE your trip? Or give someone a gift bag of Disney and Universal goodies you can order from home without having to leave your desk chair? Now THAT would be a wonderful way to surprise your best friend or family with a Walt Disney World or Universal trip!
Good news: you can get all sorts of fun and amazing themed Mickey Mouse and Harry Potter gifts online ahead of time! Check out shopDisney and Amazon for anything of the sort, like the following:
Mickey Ears and Headbands
Don't forget to pack your Mickey ears and headbands! Have you ever tried to pick out Disney Mickey Mouse ears at the parks? It's so overwhelming. Lessen that anxiety by buying them ahead of time. (Then you can wear them when you're en route to the parks too. And if you want another pair while you're there…you can always buy more ears at the parks.)
Mickey Ears can be found online at:
Disney MagicBands
Everyone who goes to Walt Disney World theme parks has the opportunity to use a MagicBand. This acts as your park entrance "ticket," your pass for Genie+, and more. If you're staying at a resort hotel, it can also act as your room key and credit card.
(While you don't need a MagicBand it sure is fun and convenient. If you don't have a MagicBand, you can use a physical park ticket for entrance to the parks or Disney's magic mobile on your smartphone.)
A benefit of staying on Disney property is that you will have an opportunity to order discounted MagicBands through your Walt Disney World reservations account. However, anyone going to Walt Disney World – regardless of whether or not you're staying on Disney World property – can purchase a MagicBand online through shopDisney or Amazon.
Make sure if you're buying your initial Disney MagicBand from a legitimate seller, like shopDisney or Amazon. Then, if you want to upgrade your MagicBand or buy a fun accessory for it, there are some cool designs from independent artists on Etsy.
Theme Park Books
We love knowing the historical background and hidden secrets about destinations before we visit. This is especially true for a look behind the "magic." That's where theme park books come in!
Order a book online to find all the Hidden Mickeys at Walt Disney World or get an inspiring book that takes a look at the women trailblazers who worked at Walt Disney Imagineering.
You'll learn over 600 secrets of the Disney theme parks in this paperback. And don't forget a WDW cookbook for when you're back home, missing the meals and treats you had at Walt Disney World.
Groceries Delivered to your Hotel
Consider scheduling a grocery delivery to your hotel when you arrive. (If you're traveling as a couple, it's a great way to make things romantic at your Disney resort!)
Not only is a grocery delivery great for having breakfast in your room before you leave for the parks, but it's also great to have snacks on hand to take on the go so no one gets hangry! You are allowed to bring food and non-alcoholic drinks into the parks.
There are many options for having some basics delivered to your hotel. Amazon Fresh works but if you're looking to support a local business check out Vacation Grocery Delivery or Dizzy Dolphin.
Remember to schedule your grocery delivery for a time that you'll be at the hotel and you're able to meet the delivery person.
Groceries to Order
Order things like fruit, yogurt (if you have a refrigerator), packs of mini-muffins (or fresh muffins if available), oat bars, drinks (seltzer, juice, etc.), and pretzels.
For adults: grocery stores in Florida sell wine and beer. (And you may need a beer or glass of wine after a long day at the theme parks!)
Order Disney or Harry Potter-Themed Snacks Ahead of Time
Why not bring some Disney-themed snacks (or Harry Potter or Minion-themed snacks if you're going to Universal) that you can buy ahead of time online, and pack for a fraction of what they will cost in the parks?
Stay away from things that will melt, like Harry Potter Chocolate Frogs, if you're visiting the theme parks in the heat of summer or early fall. Instead buy things like Jelly Slugs, Minion Teddy Grahams, Mickey Mouse Goldfish, and Princess Gummies.
(If you get the large container of Mickey Mouse Goldfish, buy a sandwich pack size Stasher Bag to refill and take to the theme parks every day. Better yet, get a few Stasher Bags so another one can hold all the pre-packaged snacks you ordered to keep your daypack organized.)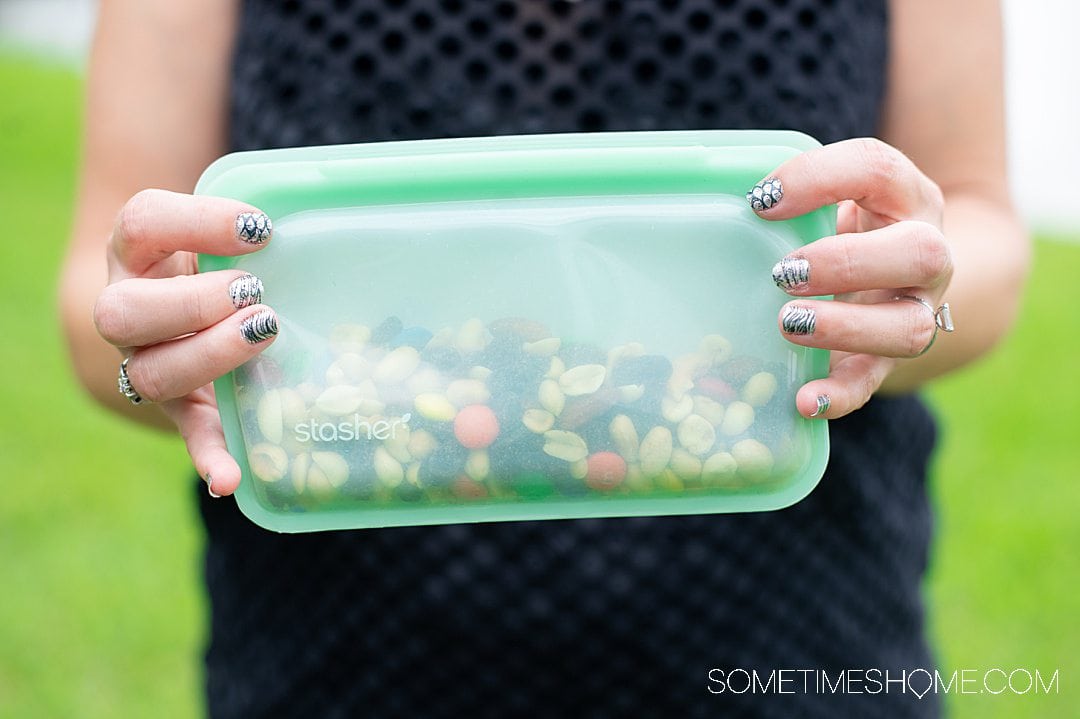 Travel Games for your Journey
Traveling to Orlando? Then you'll definitely want to check out this travel games post, which has a whole bunch of portable, travel-sized games to buy for the car or airplane! (We also loved playing a round of Qwirkle at the Swan Reserve hotel during a recent trip to Walt Disney World.)
Heading to Orlando? Also check out: