Our Favorite (Road Trip) Weekend Getaways from Raleigh
We indulge in weekend getaways from Raleigh, when we need a little break from the day-to-day at home but don't want to travel far.
All these destinations are within two hours driving time from downtown Raleigh and are perfect for an overnight or two. Whether you go from Friday to Sunday, Tuesday to Thursday or a combination of any weekdays or weekends it'll be the refresher and break you're craving.
One Hour Away or Less, Weekend Getaways from Raleigh
Pinehurst
You can hop in the car from Raleigh, turn on an hour-long podcast and be in Pinehurst before the end of it. That's precisely what we do for the incredibly easy hour drive southwest of Raleigh to get to the Pinehurst, Southern Pines and Aberdeen area.
It's a relaxing getaway that puts us in a pristine mood, because that's what the beautiful community is there! The entire area is beautifully landscaped and well maintained with gorgeous sky-high pine trees and great things to do for couples.
Pinehurst is known as the "Home of American Golf" but guess what? You don't have to golf to have a great time there! We don't…and we love it there. But if you want to get in the spirit of one of America's favorite pastimes there's opportunity to do so even for newbies.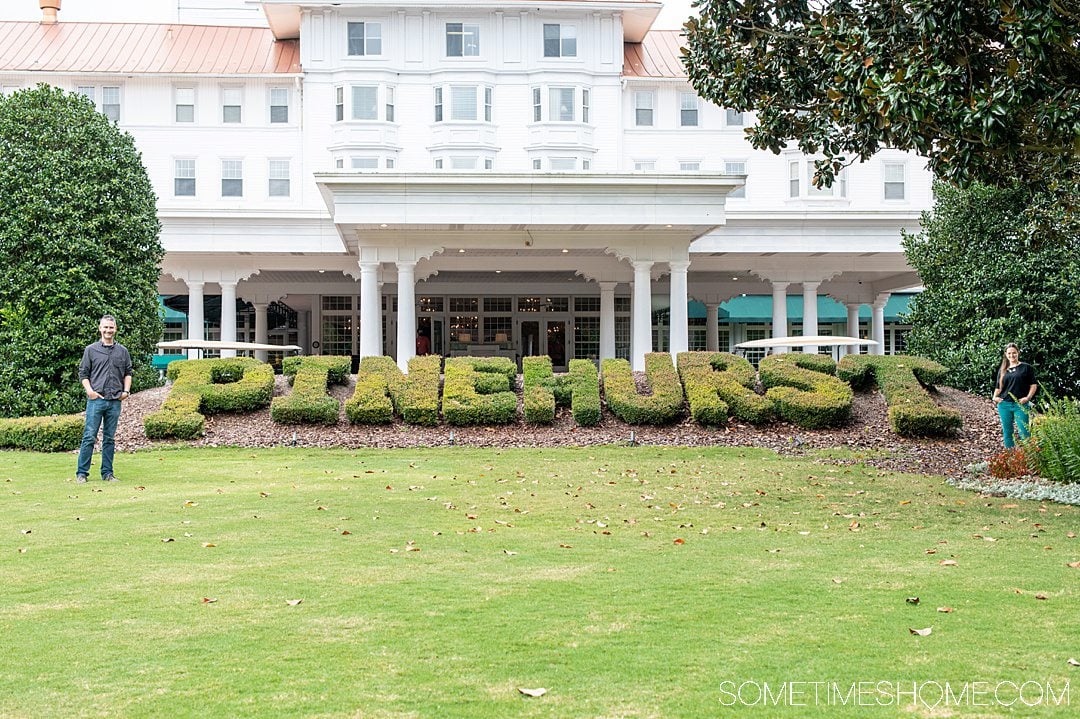 Goldsboro
This is a hidden gem retreat amongst our weekend getaways from Raleigh. Goldsboro may not come to mind like Chapel Hill or Durham but that's one of the reasons we love it. It's an unexpected surprise!
Goldsboro is simply a one-hour drive southeast of downtown. It's the home of Seymour Johnson Air Force Base, which you can tour for free the last Thursday of each month. (Reservations are recommended.)
It's also home of great BBQ at eateries that are all independently owned, as are their downtown shops and restaurants.
Our recommendation is to rent one of the Air BnBs we mention in our Goldsboro post, have dinner in town and take some Goldsboro photos on a downtown walk.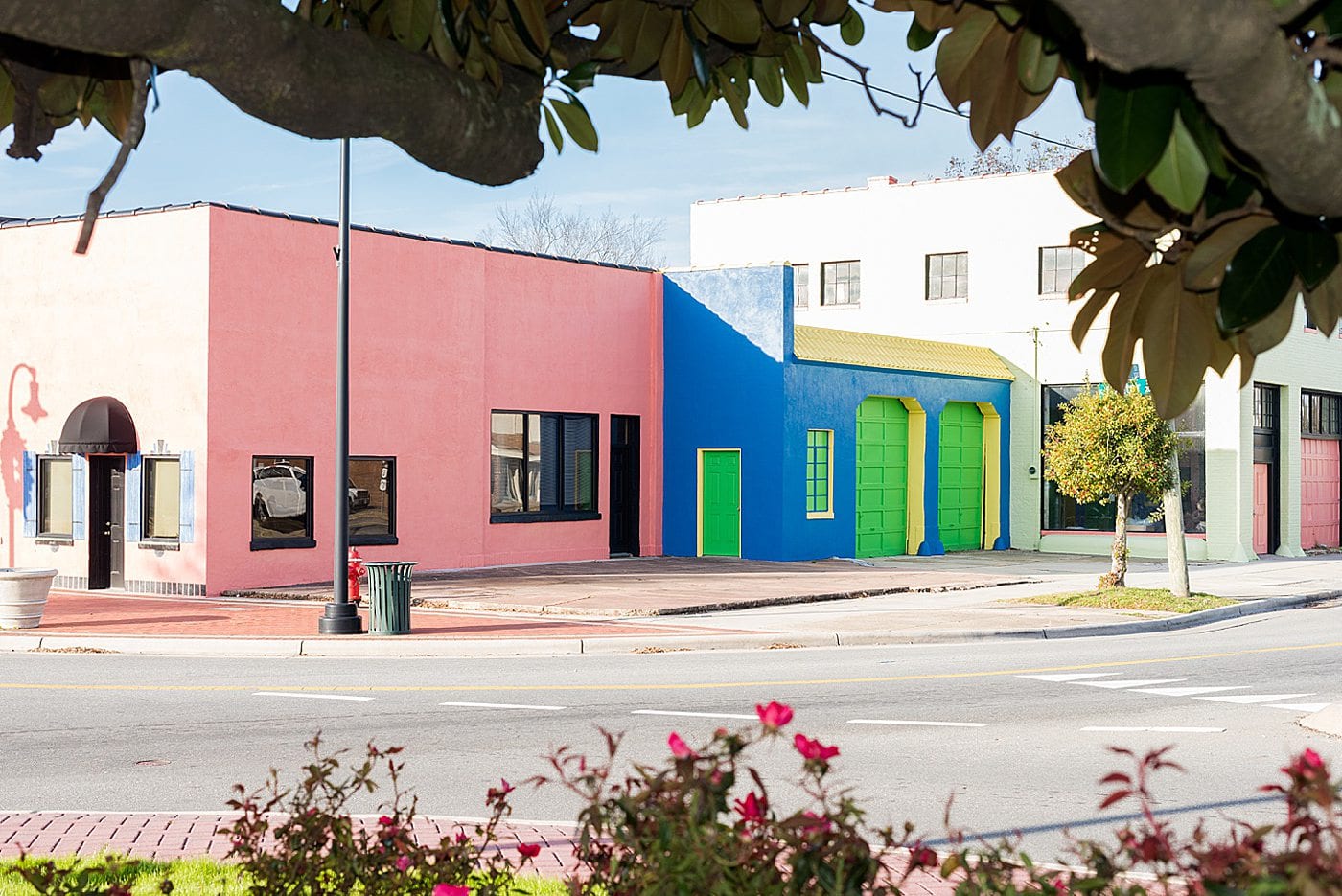 Durham
This city is 30 minutes north of us and is a fine choice for a weekend getaway from Raleigh or even an evening out. We also love a staycation there, any time, especially since there's a low investment of driving time to get there to enjoy a weekend getaway from Raleigh.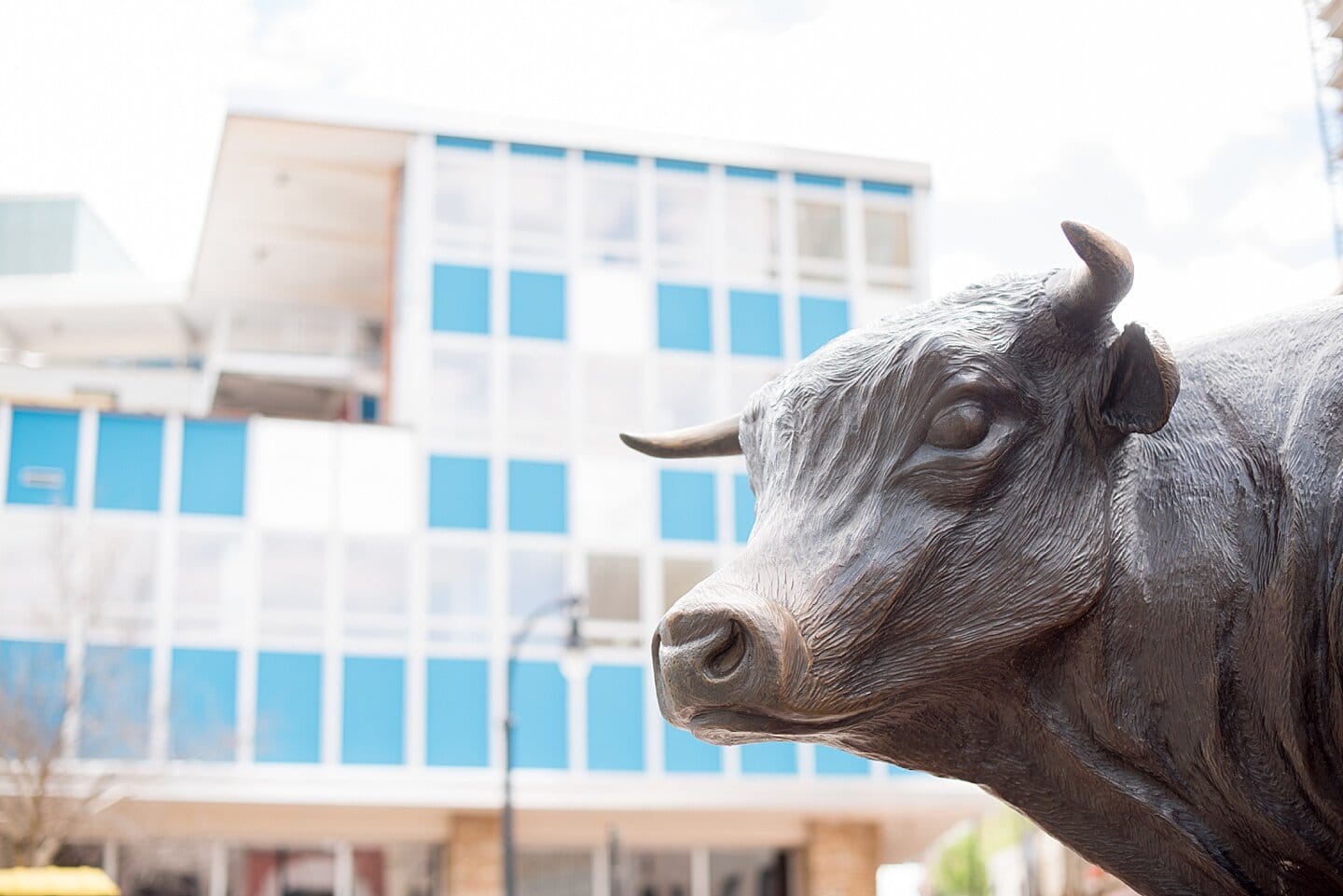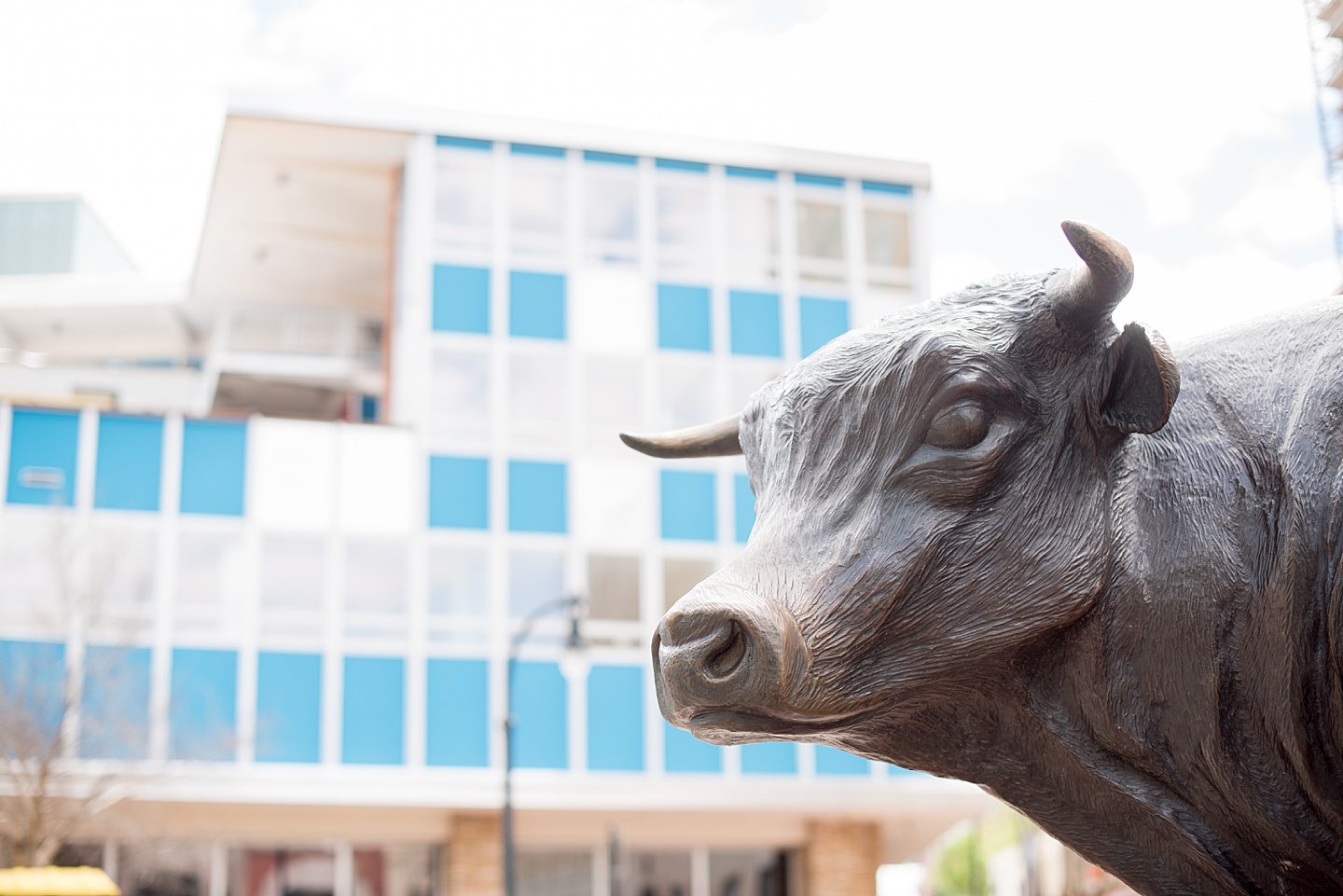 It's even better if baseball is in season and we can see a game at the Durham Bulls stadium, located at the American Tobacco Campus. (When baseball with crowds starts back up again, that is.)
There are three great hotels in the heart of downtown Durham we recommend. Once you're there for the night you can walk to dinner and drinks for a lovely night out as a couple.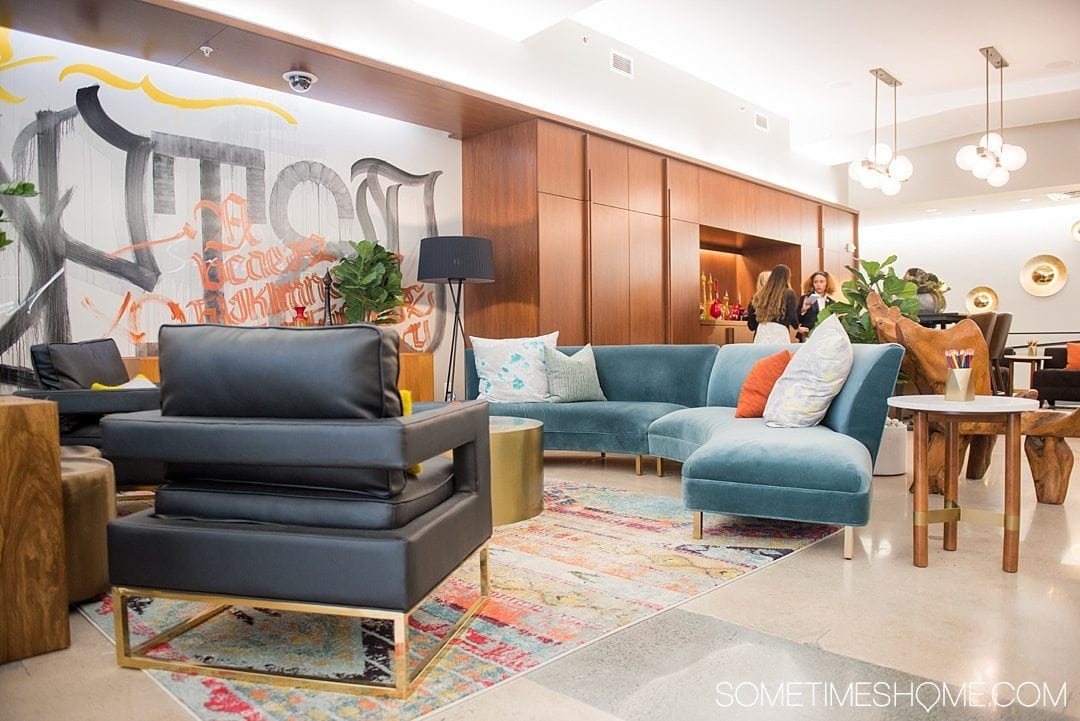 Chapel Hill
It's kind of crazy to think that we don't get to Chapel Hill but once or twice a year. Mostly because it's SO CLOSE to us. It's a 45 minute drive from downtown Raleigh (or less if there isn't traffic).
We had a wonderful time walking around Franklin Street and transporting ourselves to Italy via a stay at The Siena Hotel and Il Palio restaurant and hunting for Chapel Hill murals in and around Franklin Street.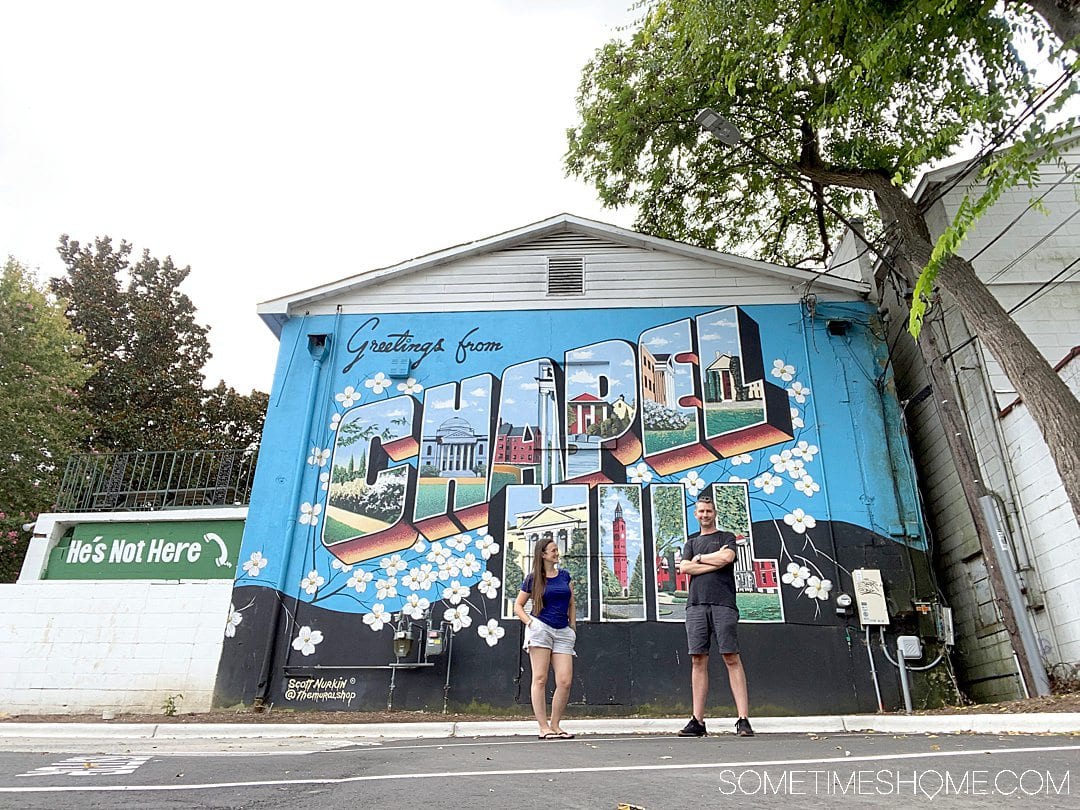 Fayetteville
The city of Fayetteville is just an hour south of Raleigh. Most people know it as a bit of a military area, with Fort Bragg not too far away. But there's some hidden gems we discovered as we made our way around the city during a couple days stay.
We like to think that we dated our way around Fayetteville, including stopping at places like the Cape Fear Botanical Garden, a zip line adventure, and exploring their downtown area.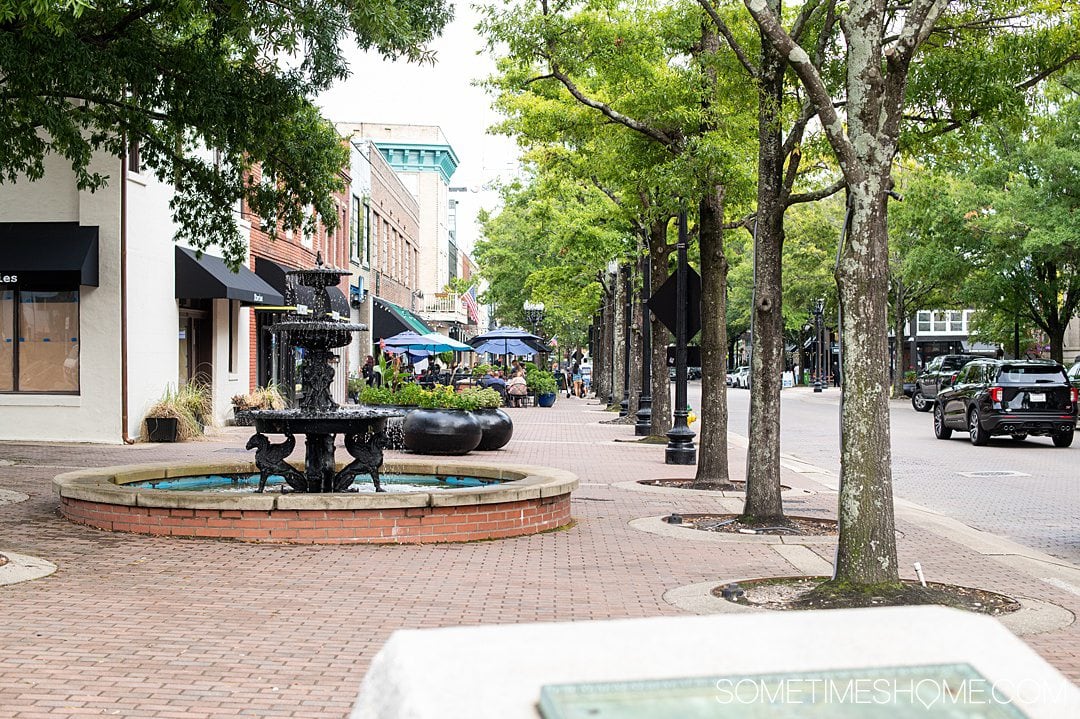 Between 2 to 4 Hours Driving Time, Weekend Getaways from Raleigh
Greensboro
It's just a hop, skip and a jump over to Greensboro from Raleigh for a weekend getaway. The drive takes only an hour and 15 minutes.
Greensboro is a lovely place with beautiful hotels, like the Proximity Hotel (pictured below) or the Grandover resort.
Be sure to walk around Greensboro's downtown area, indulge in a spa treatment at the Grandover, eat some great cuisine and look for cool murals in the area.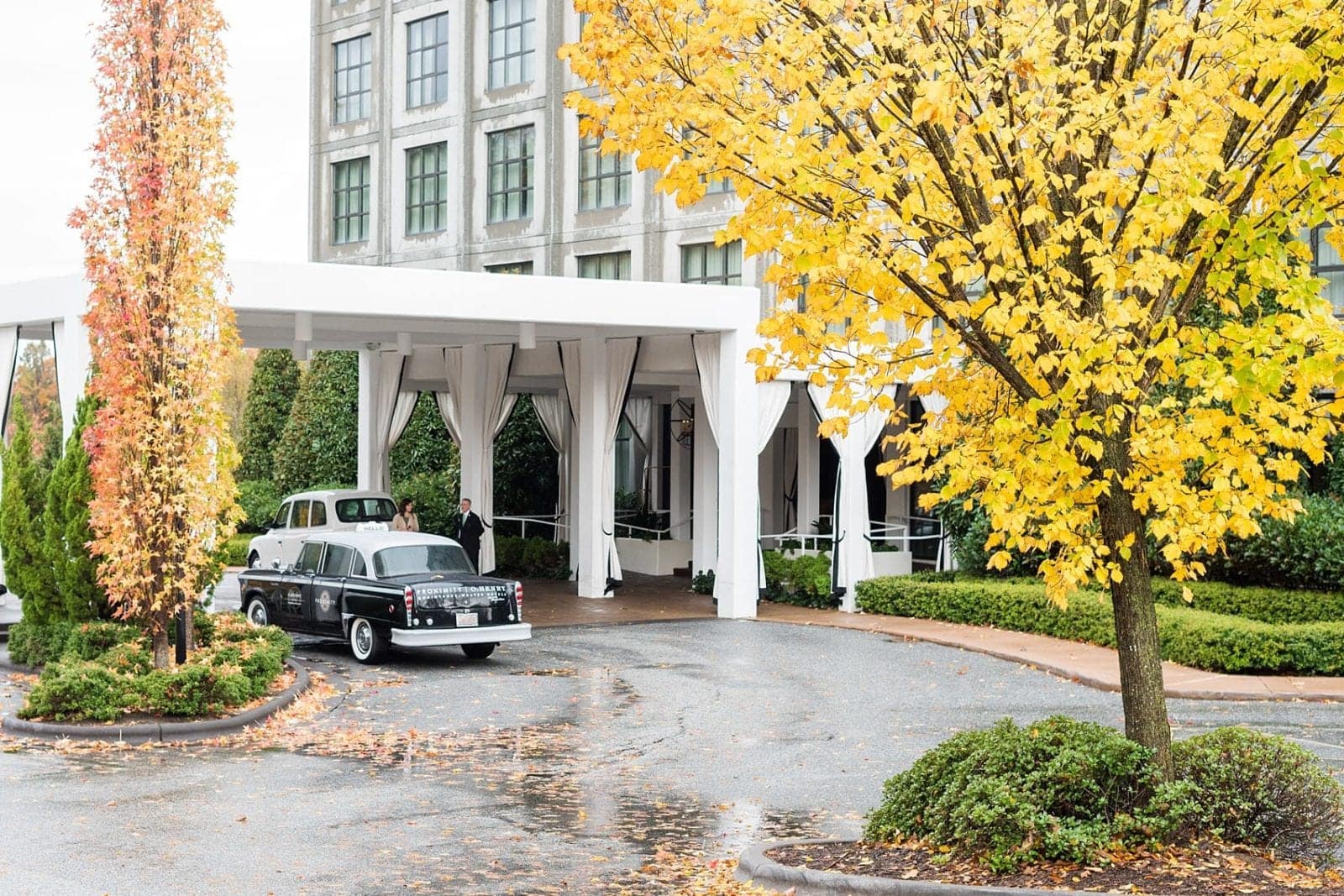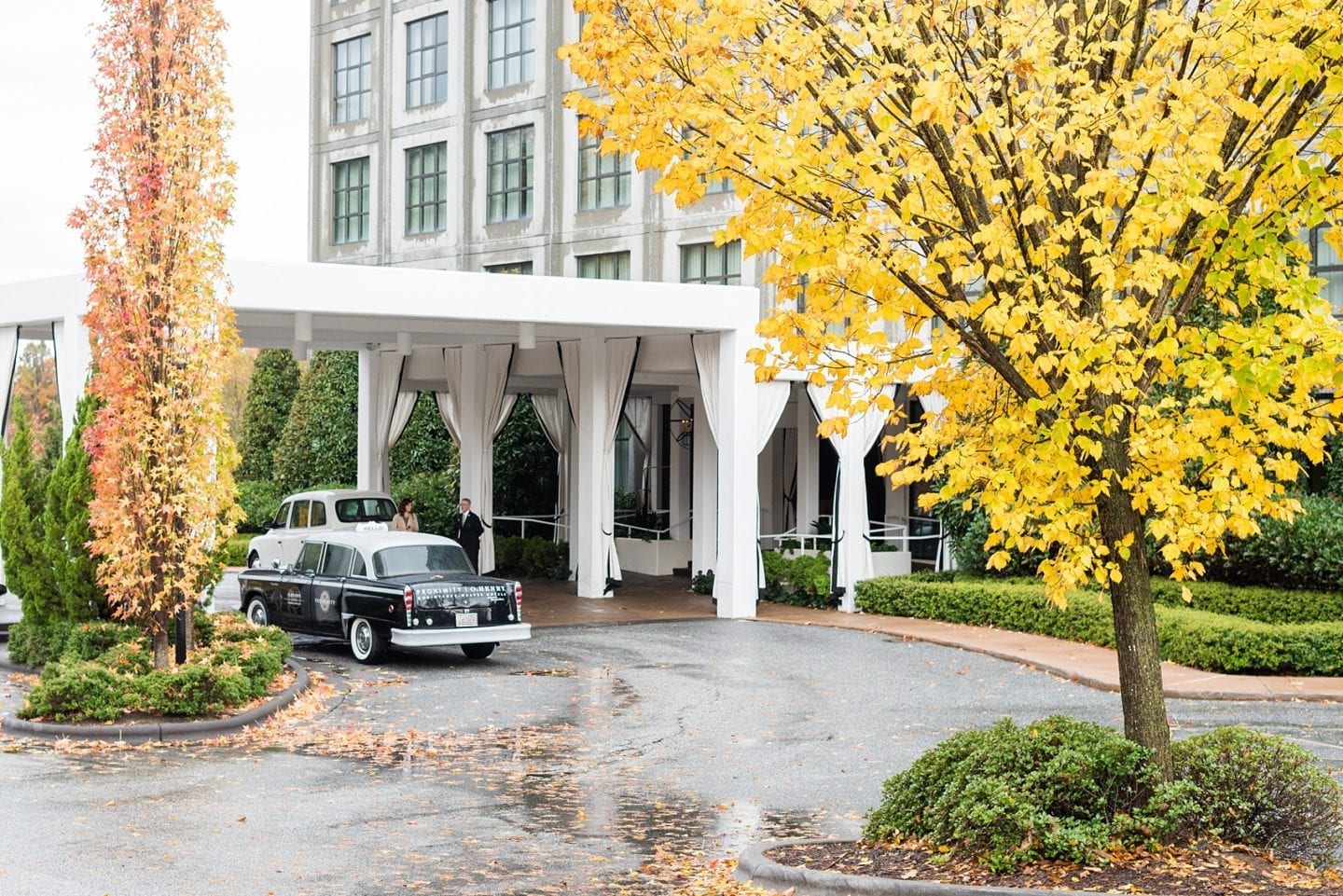 Winston-Salem
We visit Winston-Salem when we want to park our car once and hang around a great downtown area, stay at a beautiful upscale hotel, and drink quality beer (especially utilizing our self-guided breweries tour info in Winston-Salem), and have awesome food. You're able to easily all this in one centralized location in Winston-Salem.
It's just about one-hour and 45 minutes from downtown Raleigh.
This is one of the weekend getaways from Raleigh that we spring for once a year because it's a favorite. We recommend staying at the Kimpton Cardinal Hotel or Hotel Indigo, which is home to one of the cool upcycled Art-o-mats from Clark Whittington, a local artist with a global idea.
Both are conveniently located and have wonderful staff and accommodations.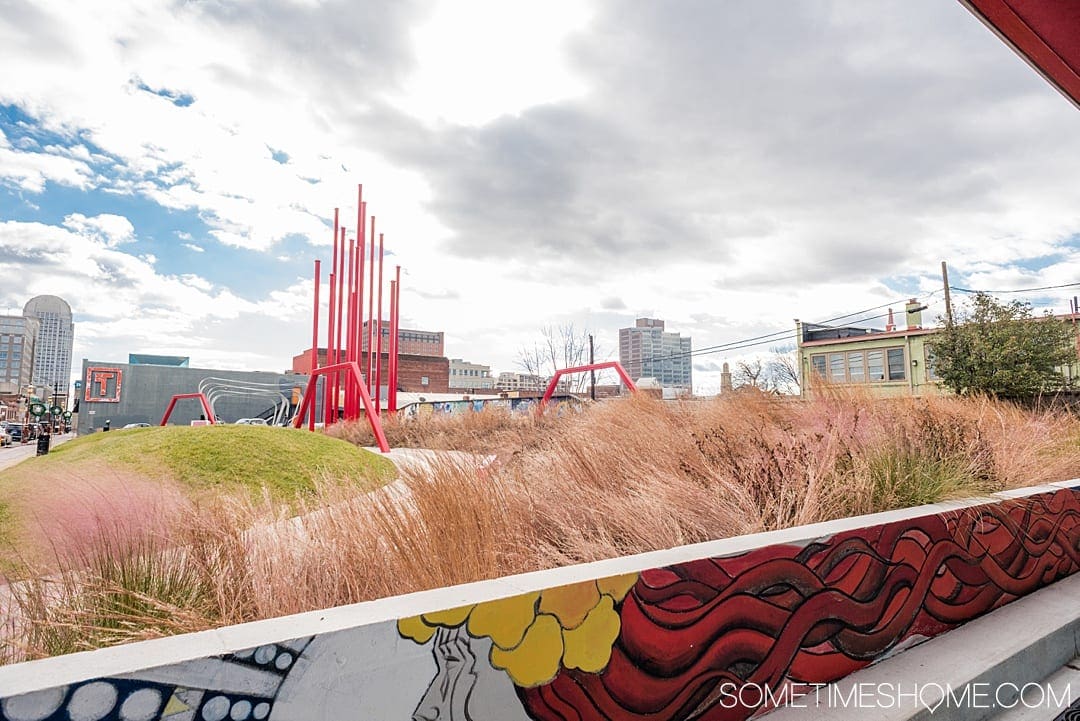 Seagrove and Asheboro
We had a lovely weekend enjoying the outdoors in Asheboro and its neighbor, Seagrove, just 30 minutes south. We stayed in Asheboro and enjoyed their little downtown area, visited the NC zoo, and loved visiting the Seagrove potter's studios in the pottery capital of the United States!
It's actually just about an hour and a half from downtown Raleigh. It's very easy to get to!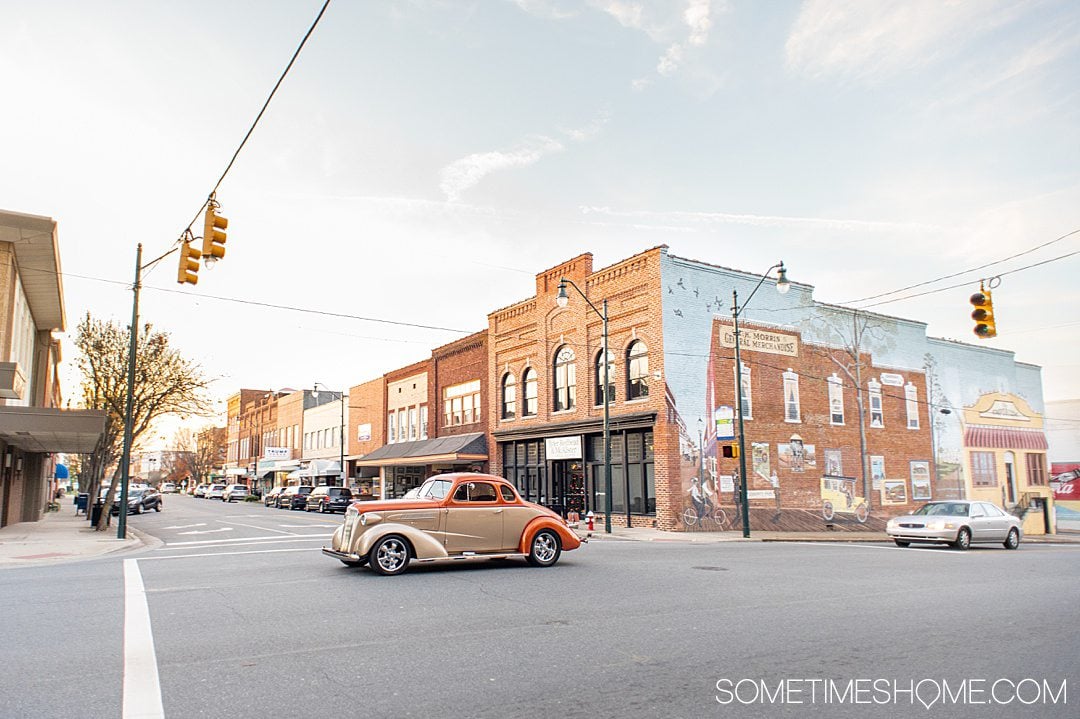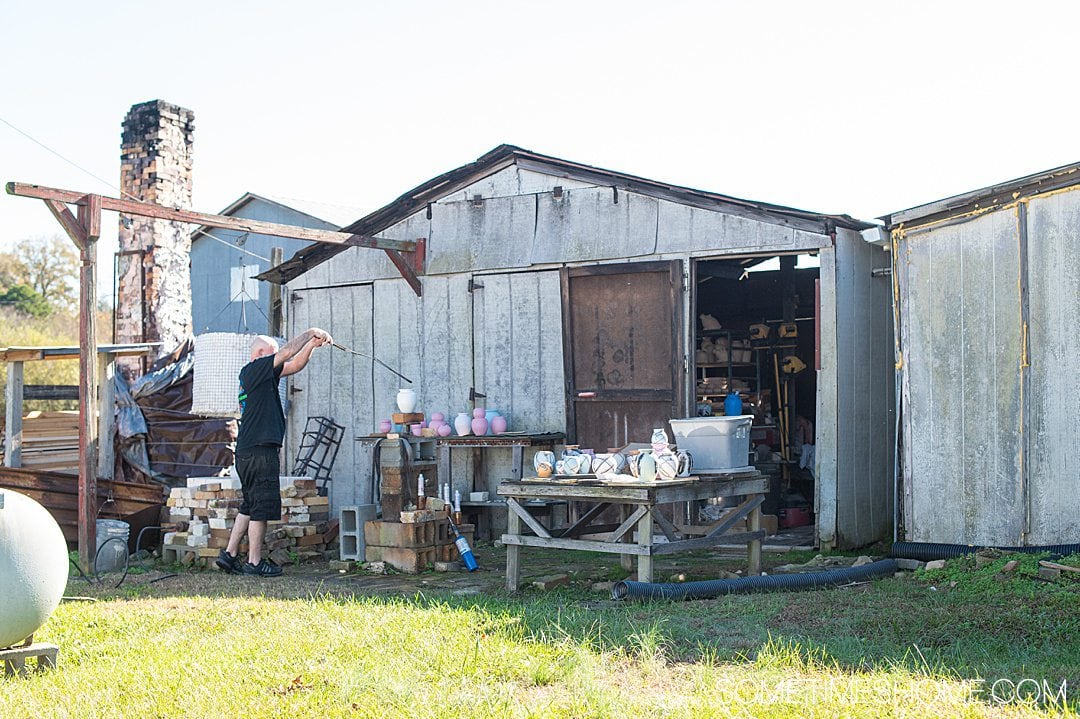 Lake Norman and Cabarrus
Just north of Charlotte are two areas we really enjoyed visiting: Lake Norman and Cabarrus.
Lake Norman
It's an area we appreciate for the North Carolina Renaissance Festival and its waterfront dining. It's a great little getaway from Raleigh for a few days, and just about a two and half hour drive.
A weekend getaway to Lake Norman would allow you to visit the following cities: Huntersville, Cornelius and Davidson.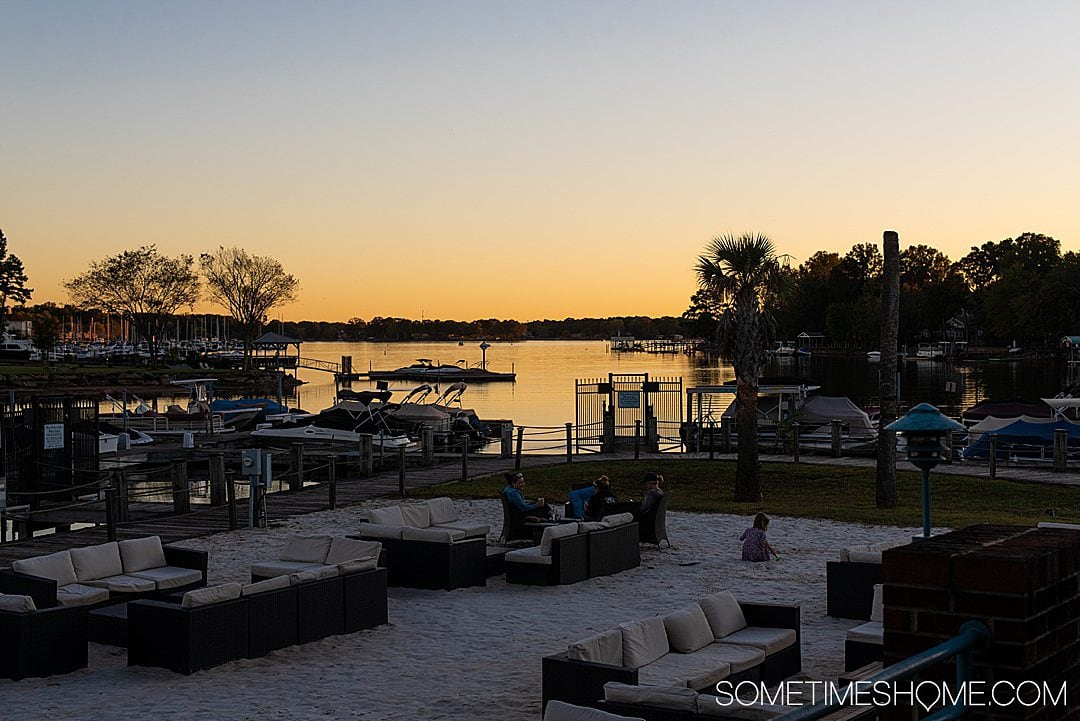 Cabarrus
This is an area next to Charlotte known for racing and, in our eyes, Instagram worthy activities and food destinations. It's about two hours and 15 minutes from Raleigh.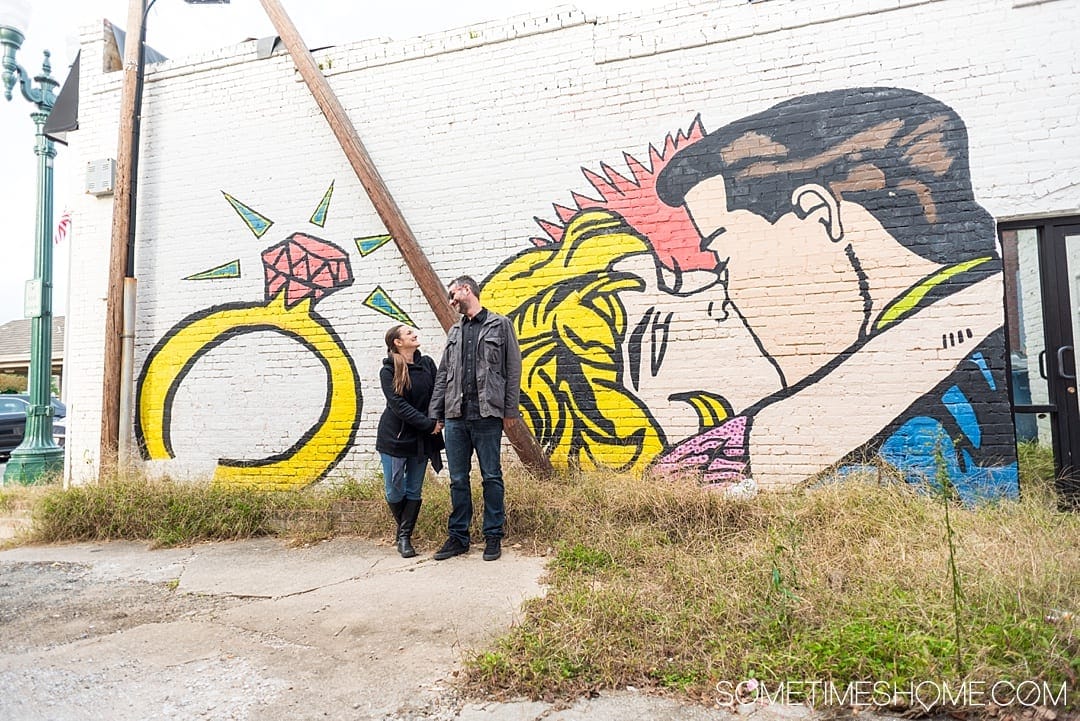 Yadkin Valley
We absolutely LOVED our weekend getaway from Raleigh to explore the picturesque vineyards in the Yadkin Valley. It's just past Winston-Salem if you're coming from Raleigh, clocking in at about a two hour drive.
The wines are dry (unlike sweet muscadine wines of the east in NC) and most enjoyable. We have an itinerary for three days and six wineries in the Yadkin Valley to visit during your trip to take any uncertainty out of the planning.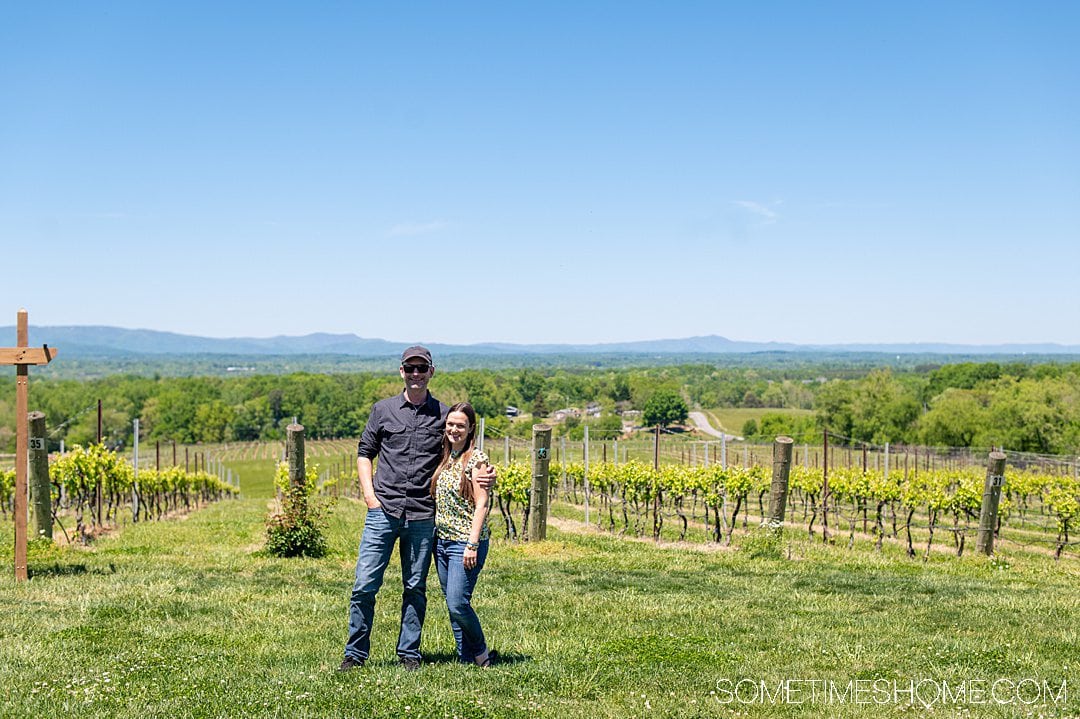 Morganton
We think of the great outdoors when we think of heading west from Raleigh to the Morganton area. We had a blast there for a weekend getaway, hang gliding with Thermal Valley, There's also hiking galore in Morganton, including Linville Falls, Table Rock, and the Fonta Flora trail.
The drive from Raleigh to Morganton is just about three hours.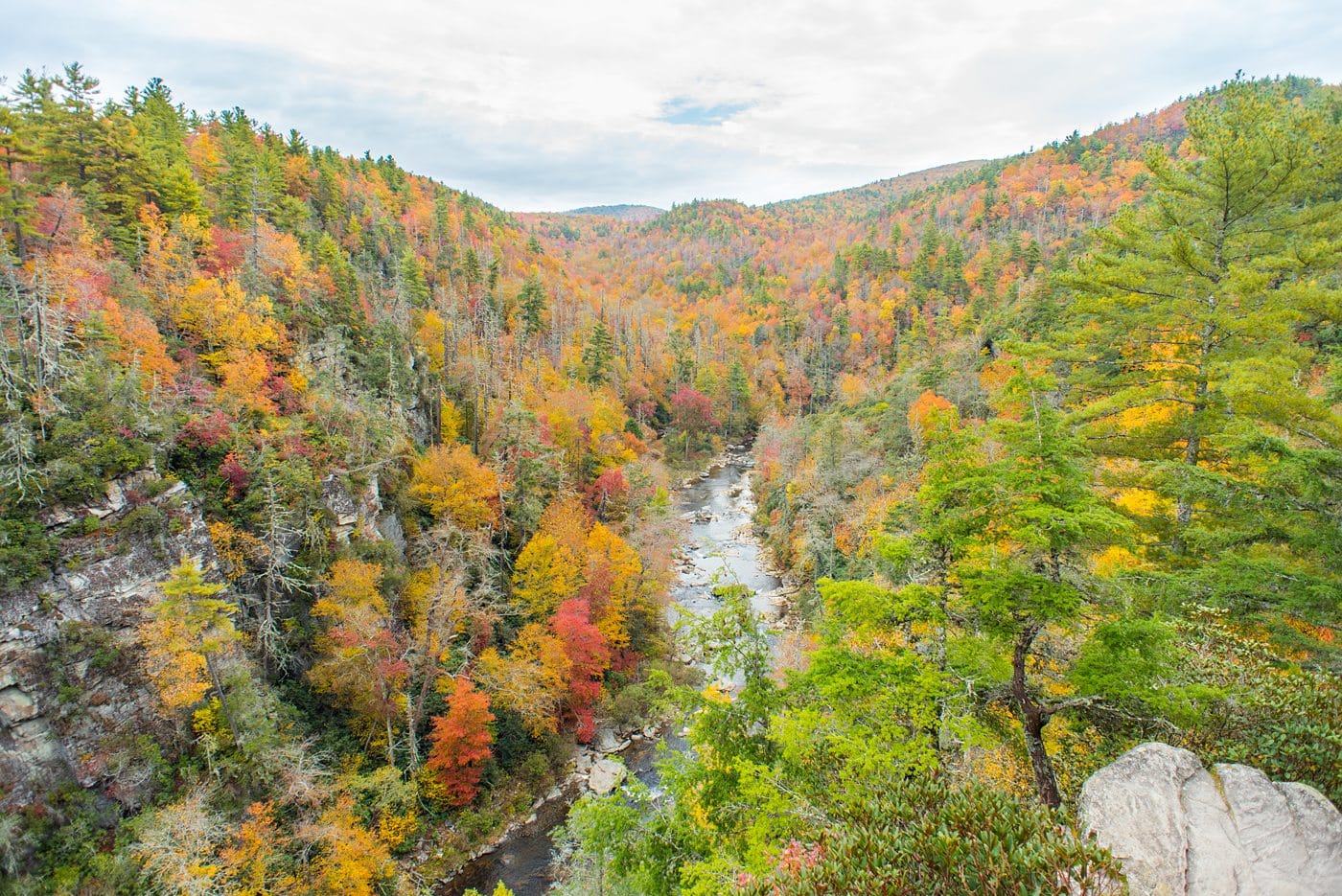 Asheville and Boone
Asheville and Boone are right next to each other. You can stay in one and visit the other or vice versa. Or visited both for two different weekend getaways from Raleigh.
There's nothing quite like a getaway to this western part of North Carolina to focus on nature and refresh.
We recommend staying at the Windsor Boutique Hotel in downtown Asheville, or renting an Air BnB in Boone.
There's plenty to do in Asheville, especially, including great art galleries, a fun downtown area, great breweries and restaurants, and fun hiking.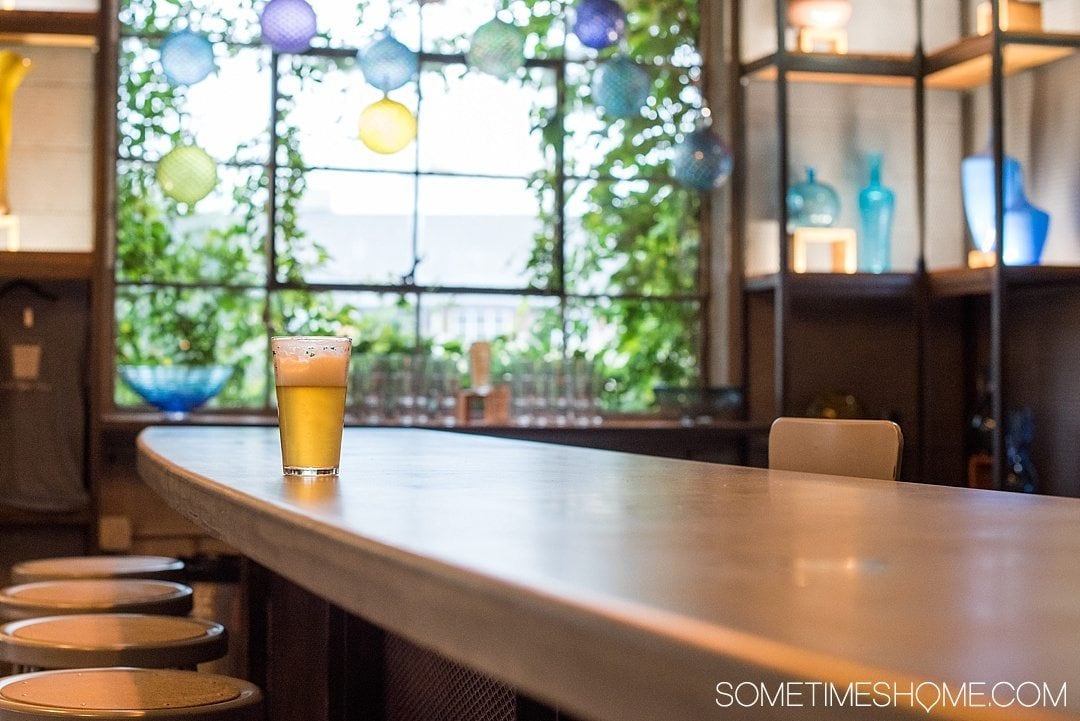 Boone is a beautiful area with a cute downtown area as well, and a slower pace (if that's possible!) than Asheville. It feels like its population is more spread out too.
York County, South Carolina
Exploring Rock Hill and Fort Mill in South Carolina's York County was a blast. We pretty much ate and drank our way through the towns, grateful for the parks and public greenway where we worked off the calories during the day.
It's just three and a half hours from Raleigh, south of Charlotte. So while it's in South Carolina, it takes longer to get to points west of Charlotte than just crossing the border into York County. Check out our suggestions for things to do there and the restaurants to visit in Rock Hill and Fort Mill.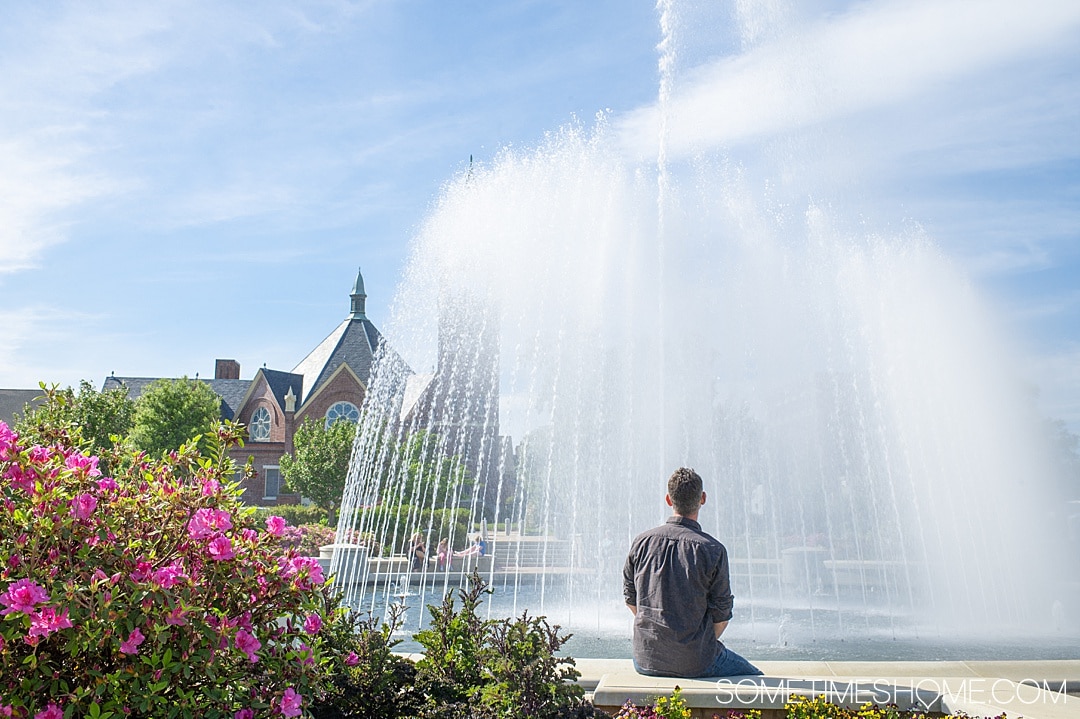 Over 4 Hours Away, Weekend Getaways from Raleigh
The Outer Banks
Head to the coast of North Carolina for incredible beaches, lots of fun activities (including hang gliding), seafood-a-plenty, and mineral rich water. (Which is why Hatteras Saltworks specifically gets salt from the waters off the Outer Banks shores.)
We love visiting Ocracoke Island, but we had a great October OBX trip staying in Buxton, on Hatteras Island, too.
Driving time from Raleigh to the Outer Banks varies. It depends on your destination. The closest portion of the Outer Banks is Roanoke Island, which includes the towns of Wanchese and Manteo. This is about a three to three and a half hour drive. Then you cross over a bridge to get to the Nags Head area.
If you head south, towards Hatteras Island, the drive increases. To reach Hatteras from Raleigh is about a four and a half hour drive, depending on congestion. Getting to Ocracoke from Hatteras involves a ferry, which is over an hour. So in total, getting to the main part of Ocracoke from Raleigh with the ferry ride, would be about six to six and a half hours if you got onto the ferry right away.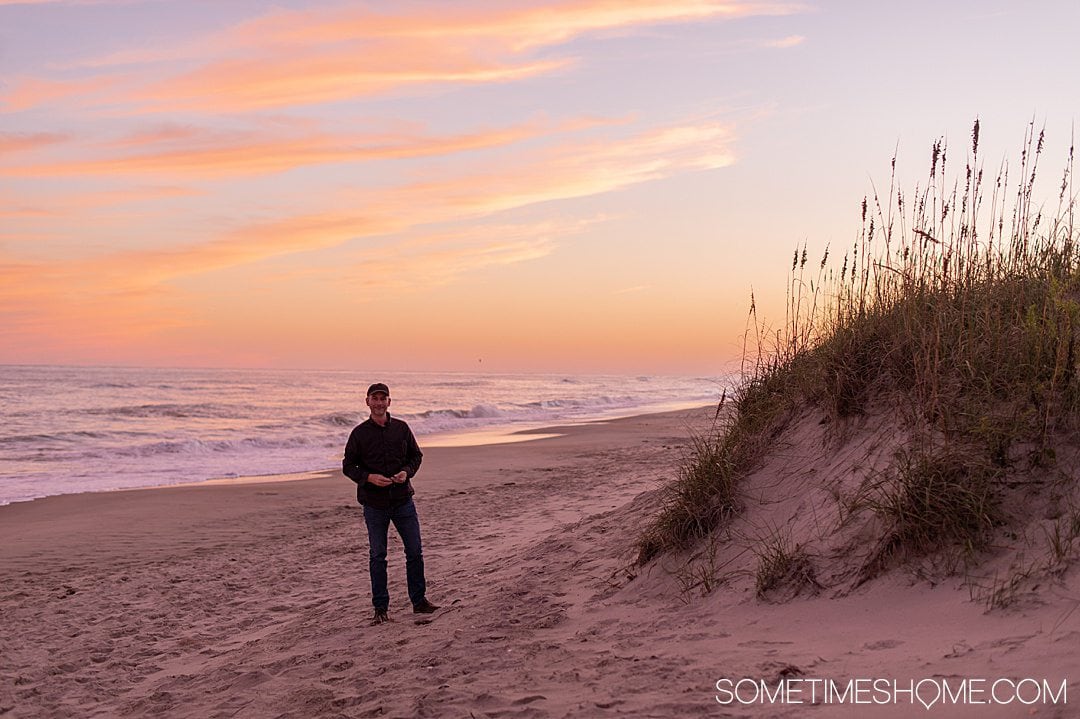 Arlington, Virginia
One of the reasons we love living in North Carolina is that it's so easy to drive north and south along I-95. This is why it's easy to get to Arlington, VA, just next to the Washington DC border. And we love this area. We have family there so we frequently visit.
There's so many unexpected and wonderful things to do in Arlington, from visiting the Pentagon, to Theodore Roosevelt Island, to visiting the world famous Arlington National Cemetery, to exploring its international cuisine at its great restaurants. And Washington DC is just a 10 minute drive away from Arlington.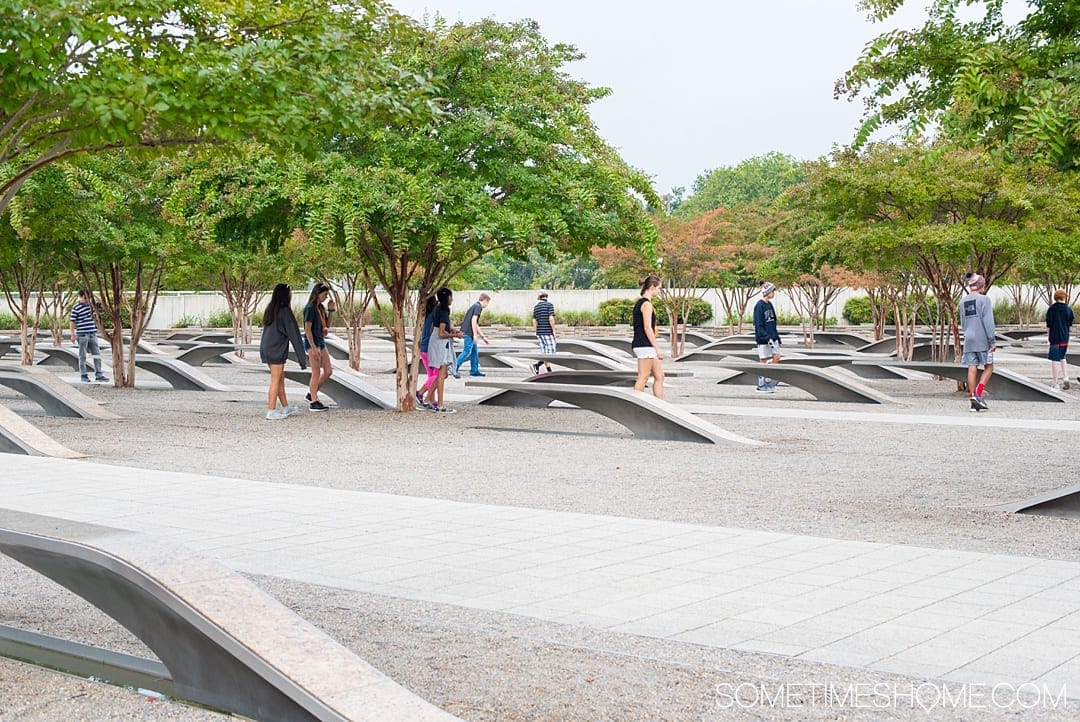 South Carolina: Charleston and Old 96
Charleston and Old 96, though in two totally different directions, are both in South Carolina and are good weekend getaways from Raleigh. They're both about a five hour drive, but Charleston is south and on the east coast. And the historic Old 96 district is south west, south of NC's Charlotte area.
We visit Charleston a lot to see very close friends of ours who live on Johns Island there. It's always great to explore the downtown area, especially, with it's Rainbow Row of colorful houses and The Battery downtown. Downtown Charleston is a very photo-worthy place. We also love to see the Angel Oak on Johns Island, a gorgeous oak tree that's over 400 years old.
We enjoyed a relaxing weekend away to Old 96, exploring Greenwood our first time in the area, and Abbeville, which reminded us of quaint European towns.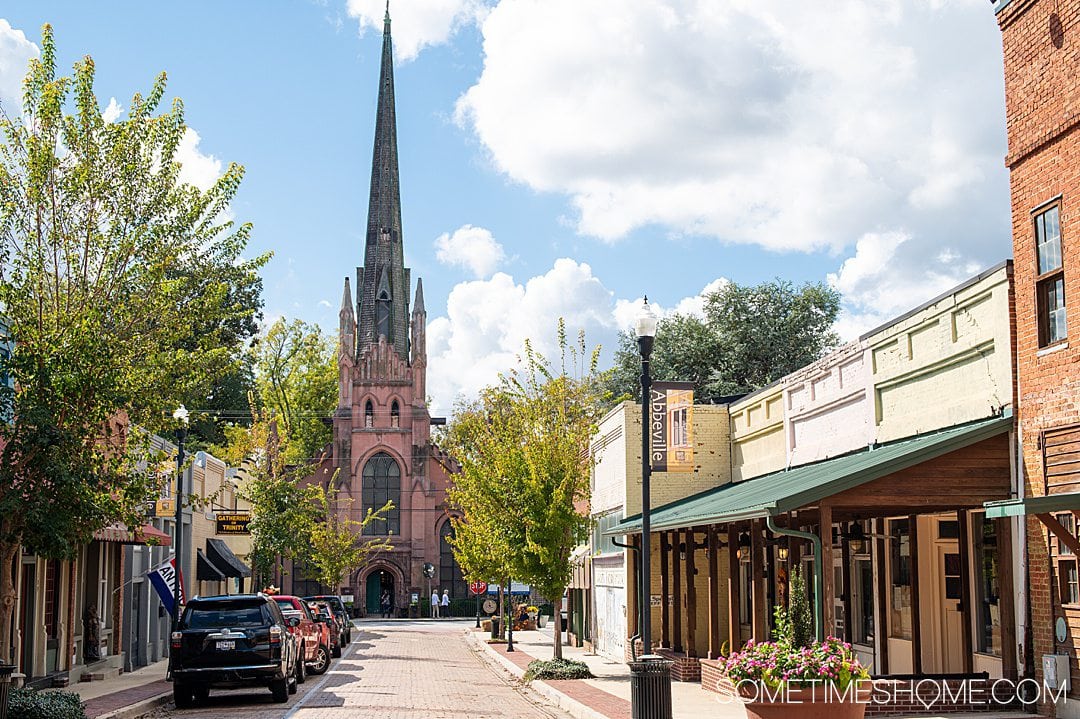 Going on a road trip? Also check out: