16 Miami Boat Tours (and Unique Watersport Ideas)
If there's anything we appreciate when we travel it's the ability to see a city by land and sea. This is why Miami boat tours appeal to us. It's a fun way to understand why the water is such an appealing reason why people want to live there and visit.
There are boat tours you can take in Miami during the day or during sunset, and ones that you can have dinner on too. You can charter a boat for a very private and luxurious experience or you can try to do something ultra-unique, like Flyboarding or jet skiing.
Read on to the end for all your Miami boat tour options and bookmark this post for your next Miami vacation.
Disclosure: There are affiliate links in this post, which means we may earn a small commission if you click the link and proceed with a purchase, at no cost to you. We truly only recommend hotels, products, and services we personally use. As Amazon Associates, we earn from qualifying purchases.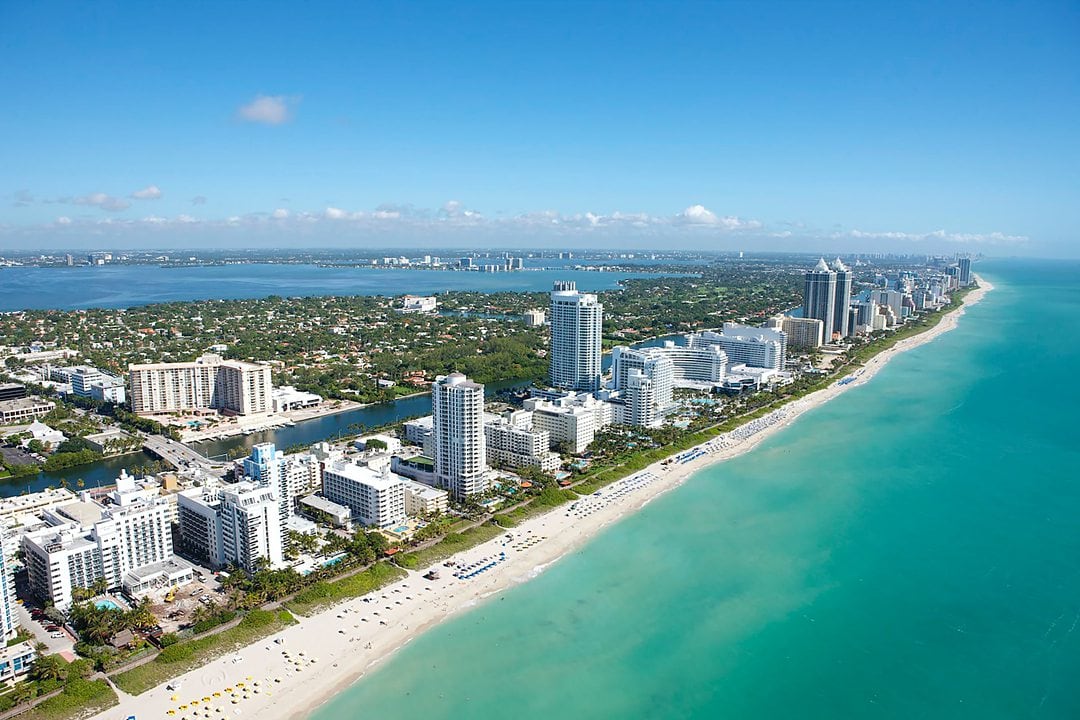 Daytime Miami Boat Tours
Love the thrill of riding in a speedboat as the wind presses against your face? This tour's for you:
Miami Boat Tours (Have a Boat to Yourselves)
Want to explore Miami by boat like a celebrity? Then sign up for a private boat tour.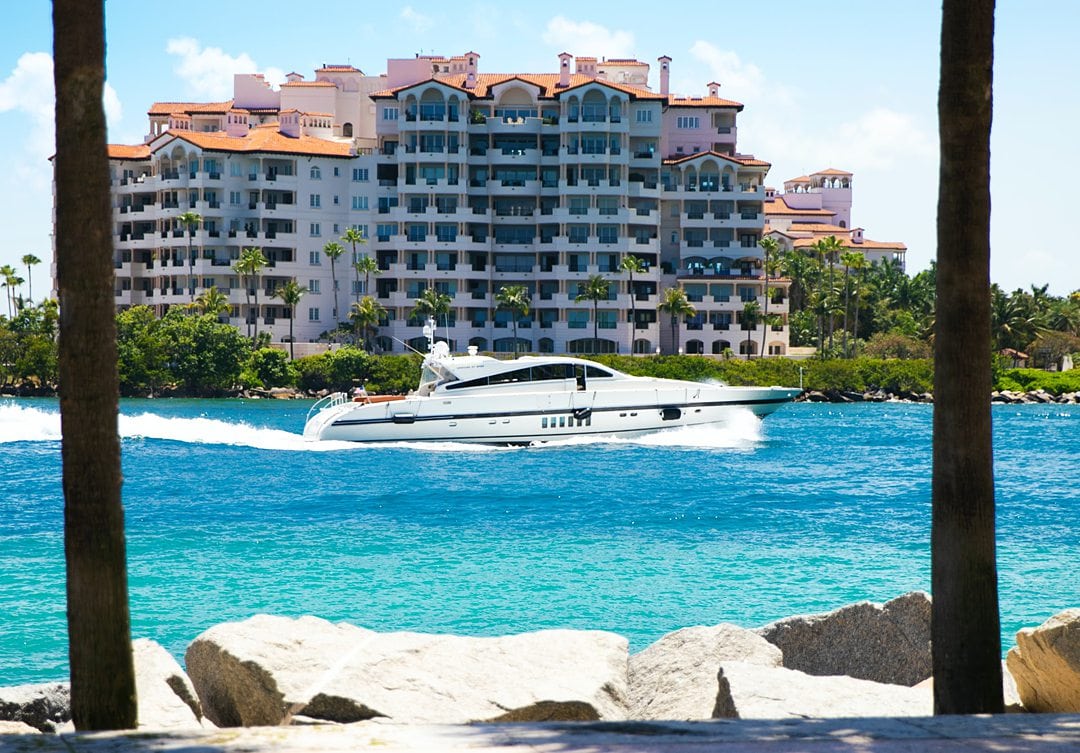 Sunset Cruises in Miami
One of the prettiest views of the water is during sunset. These tours allow you to soak up the glowing sun just before it sets, from Miami boat tours that sail during this golden time.
Airboat Tours in Miami's Everglades
Shared Tour of the Everglades from Miami
If you're more of a person who loves a jungle over the beach, consider an airboat tour of the world-famous Everglades in Florida. Pick up and drop off transportation is provided from your Miami Beach or Downtown Miami hotel. This day of Everglades adventures is nearly 6 hours total.
Everglades National Park is one of the most unique parks in the world. For starters, it's the only place in the world where alligators and crocodiles co-exist. You'll learn more about this fascinating wetlands ecosystem during your airboat tour, which includes your entrance fee to the National Park.
If you'll be closer to Fort Lauderdale and want a tour that starts further north, check out this option.
More Exclusive Everglades Tour from Miami
If you're looking to set out for a day of adventure that's a bit more exclusive, look no further than this private Everglades adventure tour, priced per person. You'll learn about the ecosystems of Miami with a biologist guide. Lunch, snacks, and non-alcoholic drinks are included.
You'll have the chance to see manatees, crocodiles, gators, interesting birds, dolphins and more.
Pickup is around 7:00-7:30am and you'll get away from the city for a change of pace during your Miami vacation. They'll even store your luggage, free of charge. And they can even drop you off at the airport, cruise port or your hotel when the tour concludes if it's within their transportation radius.
Other Cool Water Tours in Miami
There are other great ways to explore the ocean in Miami if you want to be a little more adventurous! Here are three suggestions:
Land and Sea Combo Tours in Miami
If you want to see Miami by land and then hop on a boat in the water to see it by sea in one day, consider a combination tour.
Duck Tours Miami
If you want to see Miami by land and sea but don't want to switch the vehicle or vessel you're in to do that, sign up for a duck boat tour! These boats have tires to roam around the streets of Miami but all the mechanics to transform into water boats on the ocean too.
It'll take you around South Beach and then roll into the water during this 90-minute tour.
Protect Yourself From the Sun (and Bad Swimsuits) with these Miami Boat Tour Tips
We recommend wearing a bathing suit and some sort of cover-up on top for these Miami boat tours. For men that may be swim shorts and a t-shirt. For women possibly a bathing suit and sundress, or a t-shirt and shorts over it.
We recommend checking out the swimsuit options for women at Change of Scenery. They sell luxury swimwear made from sustainable fabric. We love their cover-up options too and their prints always rock. Use code "SOMETIMESHOME" for 10% off your order.
You must wear sunscreen in Florida! The sun is incredibly strong, year-round. We recommend reef-safe sunscreen (it's better for the Earth and you).
Additionally, we recommend a good pair of sunglasses with UV protection, lip balm with SPF protection, and hair ties if you have long hair. (The wind on the water will definitely tousle your hair and make it knotty so it's best to tie it back.)
We also don't travel anywhere without our Bug Bite Thing, because we can all agree that itchy bug bites are super annoying when you're trying to enjoy your vacation!
Read this next: