Our Favorite Things to Do Around Fort Lauderdale
Our favorite things to do around Fort Lauderdale quickly became things we found ourselves gravitating towards over and over again, as habits around such things usually form.
Though it was never our dream to move to Fort Lauderdale, little by little, we let it into our hearts. (And now that we moved away, we miss it!) It wasn't long before we quickly grew to cherish some local spots within six months of living there. And we saw the beauty in this South Florida city on the east coast of the Sunshine State.
Though these aren't necessarily tourist attractions to see or do while you're in town, we recommend this list for anyone moving there who is interested in finding go-to spots, repeat visitors in the area, or those wanting a more authentic experience when in Fort Lauderdale.
Disclosure: There are affiliate links in this post, which means we may earn a small commission if you click the link and proceed with a purchase, at no cost to you. We truly only recommend hotels, products and services we personally use.
Spot the Murals at Flagler Village's "Little Wynwood"
One of the first things that made me feel more at ease in Fort Lauderdale – and like we could find a neighborhood that felt like us – was stumbling upon Flagler Village. It's a small neighborhood in Fort Lauderdale. Flagler Village is near downtown and next to Victoria Park, an area we were interested to live in.
We quickly gravitated towards it for one main reason: its incredible wall murals. This street art pulled us in like moths to a flame.
There's not only street art there but also a few great little shops and restaurants. We loved trying the ice cream at Notorious Creamery (also very Instagram-worthy inside). And I had a well-worth-it poke bowl from surfer-themed, The Poke House, another day I was craving raw fish.
If you're into photography and love some good murals, Flagler Village is definitely a not-to-miss thing to do around Fort Lauderdale. (And while you're in the area you should definitely take a trip south to Miami and engage with some fun things to do in Wynwood, famous for its murals.)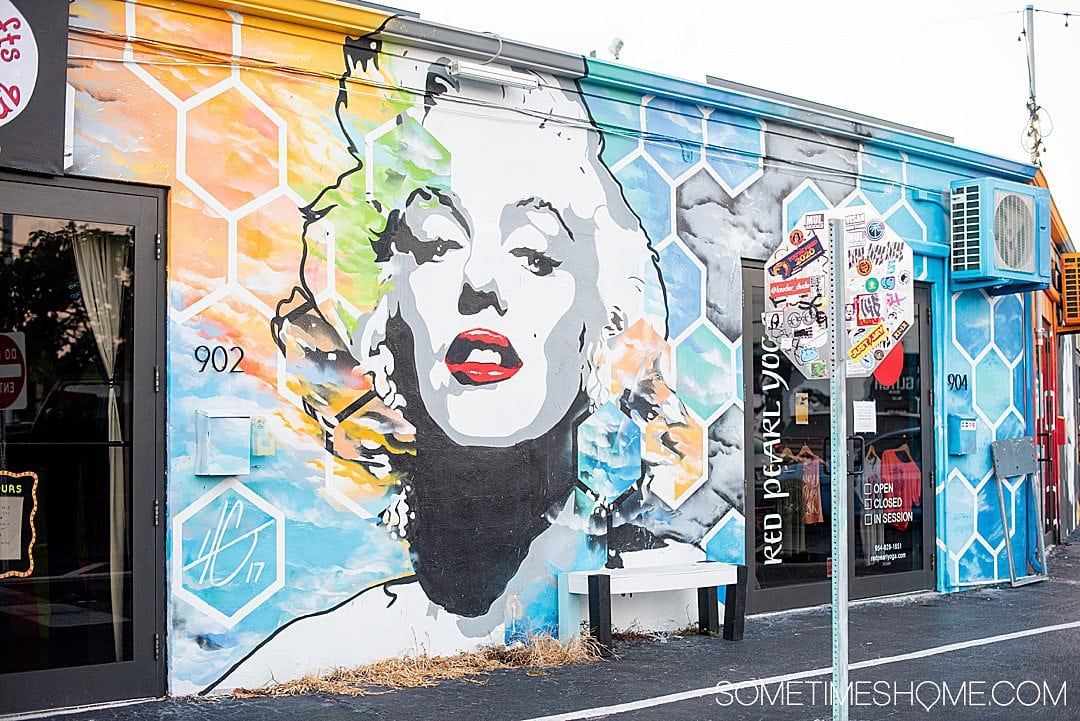 Relax at A Local Brewery
We always look for chill places to enjoy local craft beer with a good vibe and enjoyable atmosphere. Fort Lauderdale has some great brewery spots, including 3 Sons Brewing Co., by the airport, and Invasive Species Brewing.
Invasive Species is quirky and fun inside and you'll be grateful for the air conditioning in the Florida heat! They brew their own beer and it's a popular place to meet up with friends at night.
Enjoy Las Olas Boulevard
Another place that made us feel like we could live in Fort Lauderdale was discovering Las Olas Boulevard. We didn't really have time to research the city before visiting to try to envision ourselves living there. So, although Las Olas Boulevard shows up in many lists of things to do around Fort Lauderdale, we didn't know about it until we were literally driving it.
It's a street in downtown Fort Lauderdale with skyscrapers towering above it, very close to the riverfront. In fact, some restaurants on Las Olas have waterfront seating.
One of our favorite spots on Las Olas Boulevard is El Camino. It's a Mexican restaurant with a great happy hour and plenty of seating that opens onto the sidewalk.
Las Olas Boulevard is closed to traffic a few times a year to host things like car shows and art shows. Even if you aren't around when those events are going on, there are a good amount of galleries on the boulevard that you can visit. Most of them are open well into the evening to welcome the dinner crowds too.
We also really enjoy a cigar and tobacco shop called Macabi Havana Lounge and Cigar Bar on Las Olas. It's small but significant. Be on the lookout for it, or you may miss it when you walk by if you're looking at the other side of the street. (Speaking of Havana…have you been to Little Havana in Miami? It's a blast!)
The owners are incredibly welcoming and friendly. Dan tends to know the cigar he wants when we walk into a shop like this, but I tend to need more guidance. They've always been helpful. We don't smoke often – maybe half a cigar every two months. But this place makes us want to take it up more! (Which is probably terrible, but hey, other things we enjoy are probably worse for us.)
We recommend having dinner on Las Olas Boulevard and then going to Macabi Havana Lounge and Cigar Bar for an after-dinner treat.
Stroll Fort Lauderdale's Riverwalk
Riverwalk has been around since the 1980s, over thirty years. This multi-million dollar project is pedestrian-friendly. It follows the historic "New River" in Fort Lauderdale, which was used for trade by Native Americans centuries ago. It welcomes locals and visitors to enjoy the views and beautiful scenery along its two-and-a-half-mile run.
Several parks are included along Riverwalk, with sculptures and beautiful plants and flowers along the way. One of our favorite things to do is look at the yachts and boats docked on the river.
The video below shows the river 17 seconds in, which is slightly odd it's not the opening scene. However, once you're into it, it's a great overview of Riverwalk in downtown Fort Lauderdale:
Listen to Jazz in the Park at Riverwalk
What's further is that there's a monthly "Jazz in the Park" brunch on Sundays in Riverwalk. (Not sure why they call it brunch because they don't serve anything…unless you buy food from a few limited concessions on-site, who may or may not be there.) A conversation with a frequent Fort Lauderdale visitor at Doc B's bar (see below) educated us about this great event.
It's free and is the first Sunday of each month from 11:00am to 2:00pm. We recommended getting there before 11:00am to secure your favorite spot in the park. Bring a blanket to sit or lay on, or portable chairs, a picnic for food and drinks and enjoy the tunes. We did see a few vendors selling beer there if you want something stronger than lemonade or water from home.
Walk through Victoria Park Neighborhood
This neighborhood is just north of Las Olas Boulevard. The reason we love walking around is that it's a beautiful area full of ranch homes where no two houses look quite the same. The landscaping in the neighborhood is always impressive and well-kept.
If you're interested in a family-friendly neighborhood to go bike riding or walking and enjoy some fun architecture as your scenery this is a wonderful place we like to navigate as Fort Lauderdale locals. (We liked it so much we rented an apartment there.)
Get Wings and Beers at 3 Sons Brewing Co.
Thank GOODNESS we could find a brewery with great wings in Fort Lauderdale! 3 Sons Brewing Co. is very close to the airport – just five to ten minutes away, depending on traffic, actually.
We discovered the reason their wings are so good is that the owner, who has three sons, from what we understand, is from the Buffalo, New York area. And guess what? Dan's from there too! So if anyone can judge great Buffalo Wings, it's him. They make their own sauces (including blue cheese to dip them in as true Buffalonians do), and we give it two thumbs up.
Actually, all the food we have tried is delicious. And their beer, which is the reason most people are drawn to 3 Sons…is great.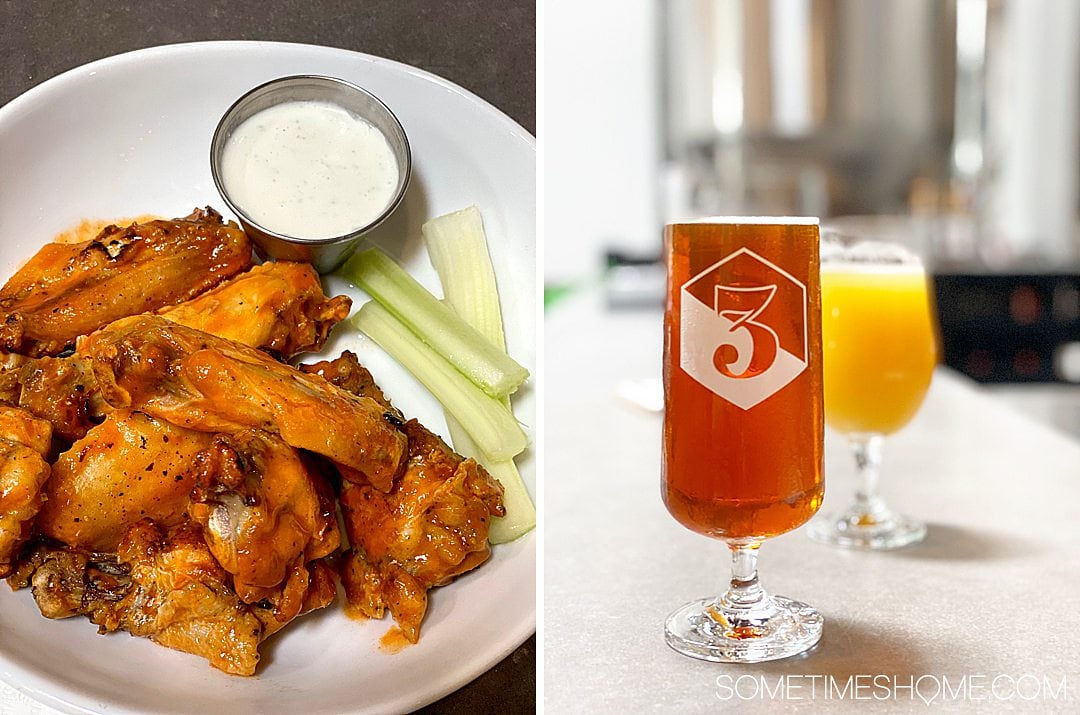 Visit Doc B's Bar and Good Spirits to Connect with Locals in Fort Lauderdale
Two restaurants and bars right between Flagler Village and Victoria Park that we found ourselves going back to time and again were Doc B's and Good Spirits Fifth and Fed. They're right across the road from each other. (As in about a 15-second walk away.)
Both have great food, great drinks, and welcoming staff. We knew we were in a spot locals go to as soon as we noticed how many neighborhood residents were there the first time we visited – people the bartenders, servers, and managers knew by name.
It's a little far to walk there from our neighborhood in Victoria Park, but it's only about a five to seven-minute drive. Both have happy hour specials during the week.
Drive A1A through the Fort Lauderdale Area and Beyond (North is Better)
Dan and I both enjoy driving. And one of the fun things to do is to drive road A1A, which is on the "island" that runs north and south along the Intracoastal in Fort Lauderdale.
There's a lot of waterfront property along A1A, so it's common for wealthy people to buy or build mega-mansion homes there. This means there's a lot of "how the other half lives" peeking for you to do as you drive A1A.
We enjoy doing this once in a while so much we added it to our list of 25 Affordable Date Ideas during social distancing.
We recommend driving from Fort Lauderdale north on A1A towards Delray Beach and Boca Raton. The scenery is much more interesting in that direction rather than going south toward Miami. All the more reason to drive south to Miami if you're on your way there for a boat tour!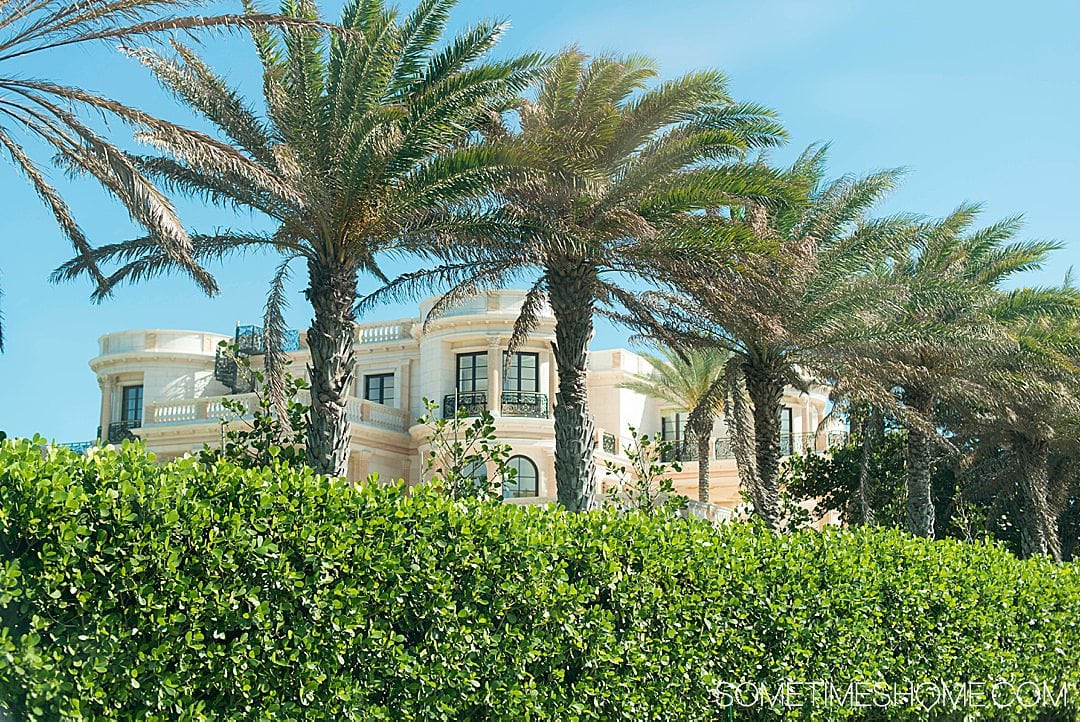 Appreciate Everglades National Park with an Everglades Tour around Fort Lauderdale
I don't think I ever fully appreciated the National Parks in the United States until visiting Yellowstone National Park for the first time, in Montana in 2019. But ever since then my love for nature and the preservation of the parks, overall, has really deepened.
My excitement for visiting Everglades National Park grew tenfold after learning we'd be in Fort Lauderdale for Dan's job much more often. Thus, when I had the opportunity to go on an Everglades National Park Tour, with Sawgrass Recreational Park (a family-owned and operated business), I jumped at the chance. It's only a 30-minute drive inland from the coast of Fort Lauderdale.
What ensued was a chilly yet wonderful morning tour on a sunny winter day. It's such a unique ecosystem, and an airboat ride is really the only way to explore its splendor. Note that you can do this for a day trip from a cruise port or near the airport if you have about half a day's time.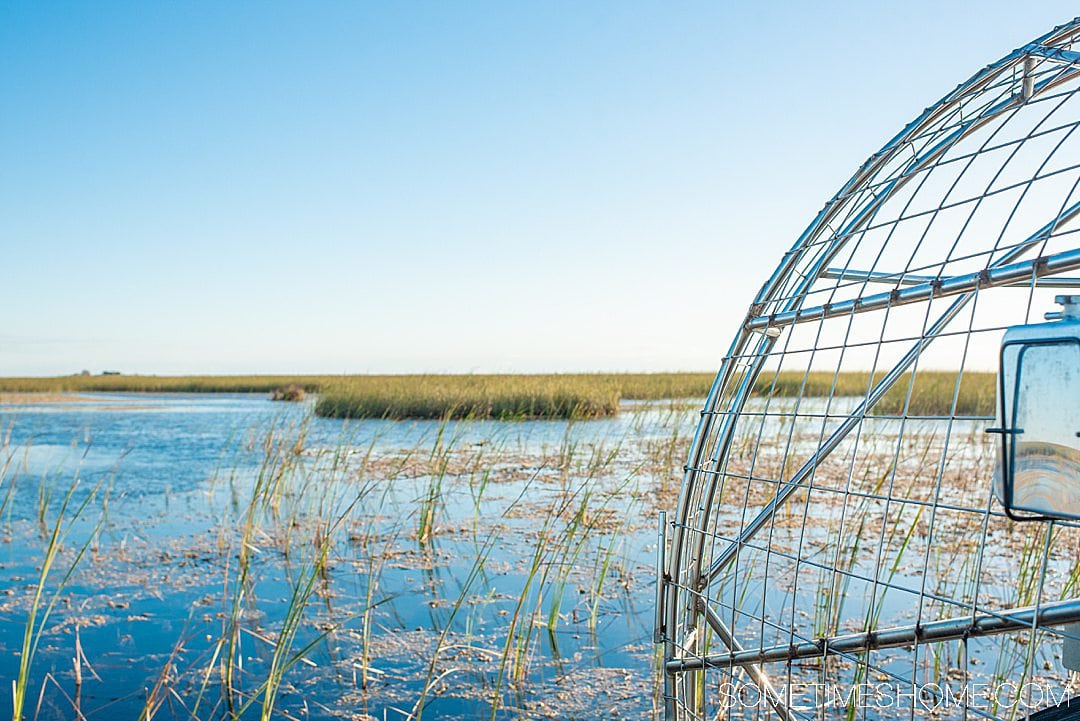 Spend an afternoon at Morikami Museum and Gardens
Morikami is north of Fort Lauderdale. It's maybe about a 30 to 40-minute drive, depending on exactly where you're driving north from.
It is what totally turned my perspective of the area around. I wasn't keen on leaving Raleigh, but Dan knows me all too well. So one trip down to Florida – when he had already moved, and I was still bouncing back and forth between North Carolina and Florida – he took me on a surprise date.
We drove up to a sign that said "Morikami Museum and Gardens" and I nearly cried tears of joy. I have a deep love for all things Japanese, including Japanese gardens. And I instantly felt more welcomed into the area as we walked around Morikami. It was the first thing that gave me a positive impression of the area and I could, in fact, find things to appreciate about South Florida.
They have gardens that take about an hour or so to walk around, including a great collection of Bonsai trees. There is a museum inside as well, with an exhibit that rotates every six to 12 months. Their museum shop is pretty good and has a lot of Japanese imports or Japanese-themed items for sale (including kimonos). And they also have a restaurant on the premises that serves Japanese food, of course.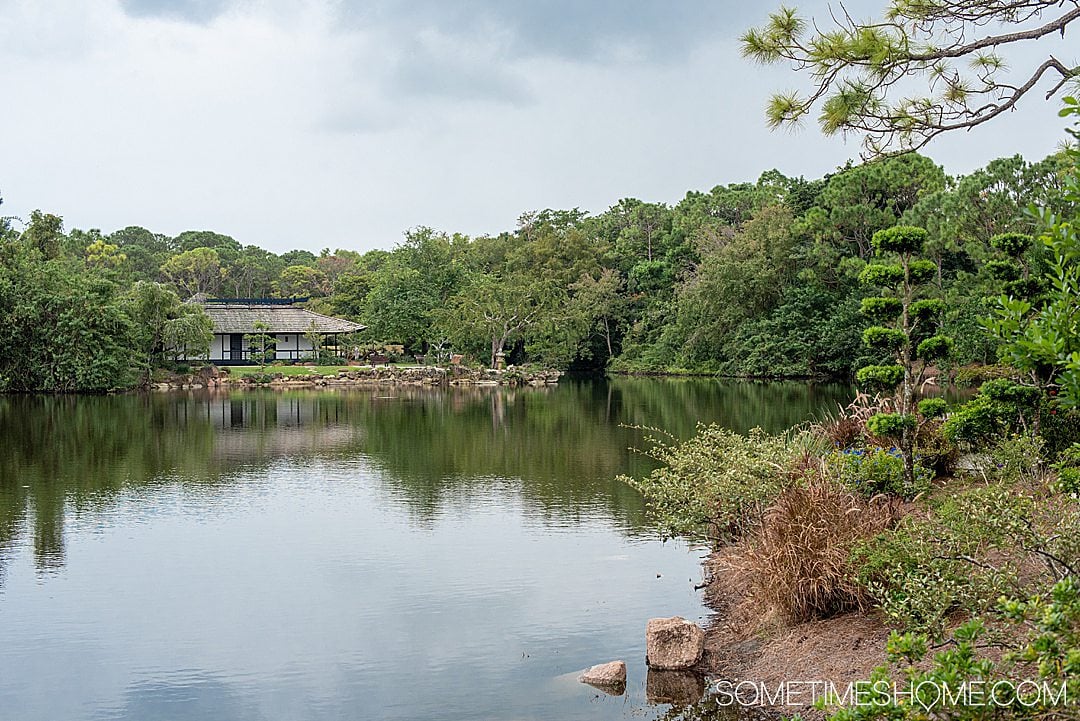 Relocating to Fort Lauderdale? 
On another personal Fort Lauderdale favorites note: if you're relocating to Fort Lauderdale and need a realtor we HIGHLY recommend MaryEllen Closius of The Keyes Company. She's a godsend who goes by the title of "Real Estate Agent". She's been such an ally in our move and an all-around shining light in the area.
Heading to Florida? Also check out: